2017 GoPro Year in Review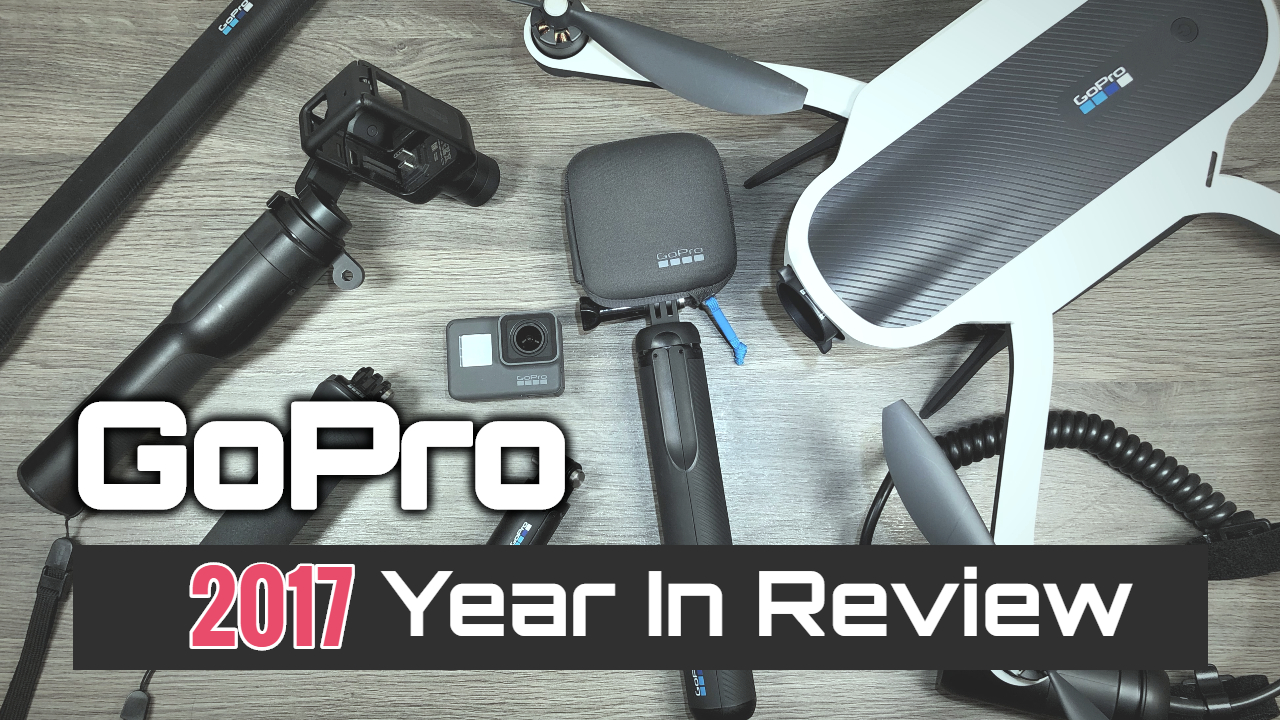 I hope everyone had a great holiday season and I want to wish everyone the best in 2018. Here is a video looking back at all the fantastic products introduced and released by GoPro in 2017. It was a year full of amazing products, not only new cameras but GoPro ventured into new markets such as 360 and their very own Karma Drone. Now technically the Karma Drone was original released in 2016 but it was recalled shortly there after and was relaunched in early 2017.
I am really curios to see what new products GoPro will bring us in 2018. Possibly a new Karma 2 drone, with collision avoidance sensors, bigger battery and possibly a smaller form factor. We should see a new camera if history repeats itself as GoPro tends to release a new camera every year. It may just be a new version of the Hero 6 Black or it could be a brand new Hero 7 Black. Since we didn't see a new Hero Session camera added in this years launch perhaps we will see a new Hero 7 Session in 2018's lineup of GoPro cameras.
I want to thank everyone for a great year on my YouTube channel we have seen quite a bit of growth in 2017 and have had the pleasure of communicating with many great subscribers over the past year. See you in 2018 with all new un-boxings, tutorials and reviews. Happy New Year!!!
A list of GoPro products released in 2017
Karma Drone (USA) http://amzn.to/2zTStZE
Karma Drone (CAN) http://amzn.to/2DFkd6t
Karma Grip (USA) http://amzn.to/2Cubu7G
Karma Grip (CAN) http://amzn.to/2CixF4d
El Grande Extension Pole (USA) http://amzn.to/2zTT3GO
El Grande Extension Pole (CAN) http://amzn.to/2DEIyta
Karma Extension Cable (USA) http://amzn.to/2zSZhXg
Karma Extension Cable (CAN) http://amzn.to/2Cn9wZb
GoPro Hero 6 Black (USA) http://amzn.to/2Cixhmh
GoPro Hero 6 Black (CAN) http://amzn.to/2CtJlOf
GoPro Shorty Mini Extension (USA) http://amzn.to/2CpT8ar
GoPro Shorty Mini Extension (CAN) http://amzn.to/2DDh8Uo
The Handler Updated (USA) http://amzn.to/2Eny2HK
The Handler Updated (CAN) http://amzn.to/2ElVgOy
GoPro Bite Mount + Floaty (USA) http://amzn.to/2zTmlVW
GoPro Bite Mount + Floaty (CAN) http://amzn.to/2CgCqLA
GoPro Fusion – www.GoPro.com
iSteady Pro Gimbal Review | Budget GoPro Gimbal For Under $100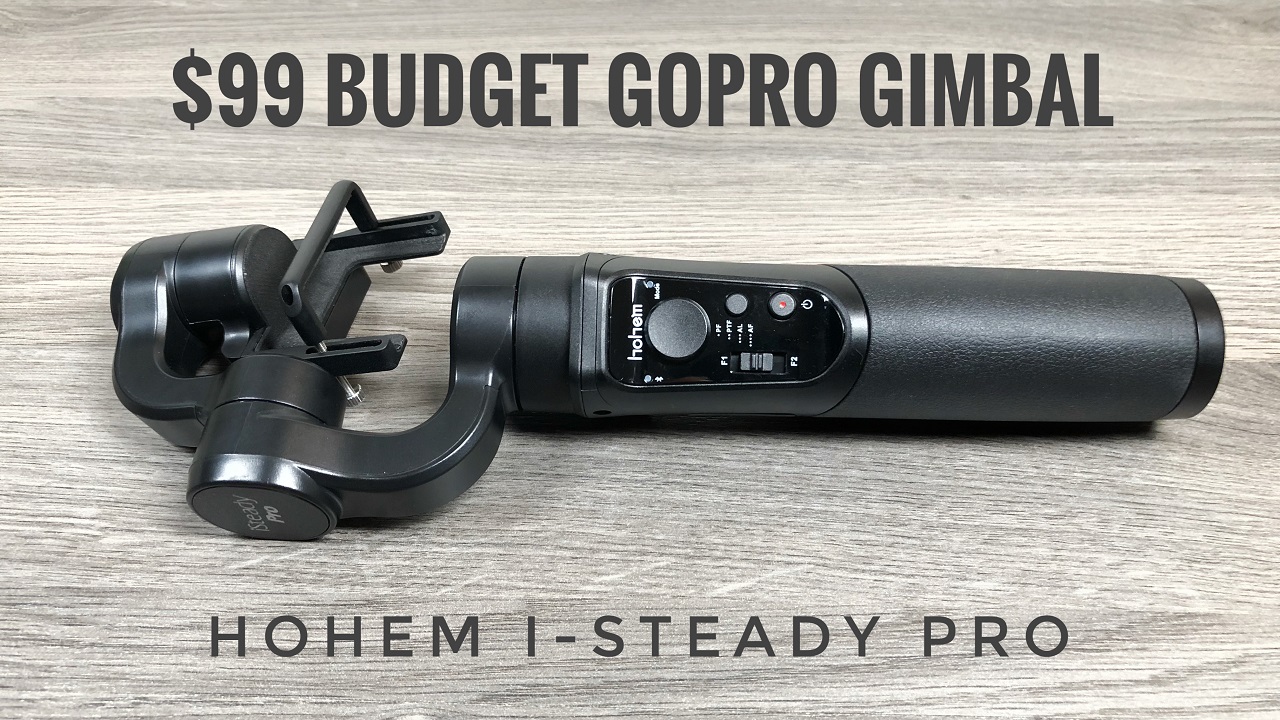 In this review we are taking a closer look at the iSteady Pro, a budget GoPro gimbal that you can pick up for under $100. Before I even get into the review of this new gimbal by Hohem, I want to point out how nice it is to see more competition of GoPro gimbals popping up on the market. Competition fuels innovation and improvements and not to mention forces more competitive pricing. We seen this happen with smart phone gimbals. A few years back DJI release the Osmo Mobile with a price tag of $299. Soon afterwards we seen third-party gimbals launching with prices as low as $99. This caused DJI to lower its price when they launched the Osmo Mobile 2 earlier this year to $129.99.
The Hohem iSteady pro is a simplistic GoPro gimbal that comes packaged in a nice case and even includes a mini tripod for those times when you want your gimbal resting on a suitable surface to create time-lapses. Also included with the kit is a micro USB cable for charging up the unit. I found the gimbal to be very comfortable to hold with its molded hand grip. It is a nice compact gimbal and very light to hold. First impression are good, it is a little plasticky but what do you expect from a $99 gimbal. All in all it does look to be well constructed and even includes a joystick for nice smooth movements.
The Good: The handle features a full-sized USB slot that can act as a power bank to charge any device that can be charged via USB. It also has a micro USB port near the camera mount that can be used to charge your GoPro while using the gimbal. Now this only works for cameras that you mount where the battery door is not blocked by the motor. I found the footage I shot with the iSteady Pro to be quite smooth and was pleasantly surprised. Like all gimbals there is some slight motor vibration noise, however I did find it to be of an acceptable level. Hohem has a nice little app for the iSteady pro that allows you to control the gimbal remotely and make some adjustments to how the gimbal behaves when in use. A very basic app but a nice touch for the price.
The Bad: I did find the gimbal handle would knock the camera on occasion when doing extreme moves/angles, so you have to pay attention to the angle at all times. I also found the horizon a little tilted when doing fast panning, it would correct it self but could be annoying to some film makers while other may like the fluid more natural motion.
All in all I found this to be a nice little gimbal for the price. If you're looking for a low-cost gimbal you might just want take a look at the Hohem iSteady pro, I am sure you will be satisfied with the purchase. Watch our full in-depth review on YouTube.
iSteady Pro (USA) https://amzn.to/2L5wclP
iSteady Pro (CAN) https://amzn.to/2NUUIUN
New Updated GoPro Seeker Backpack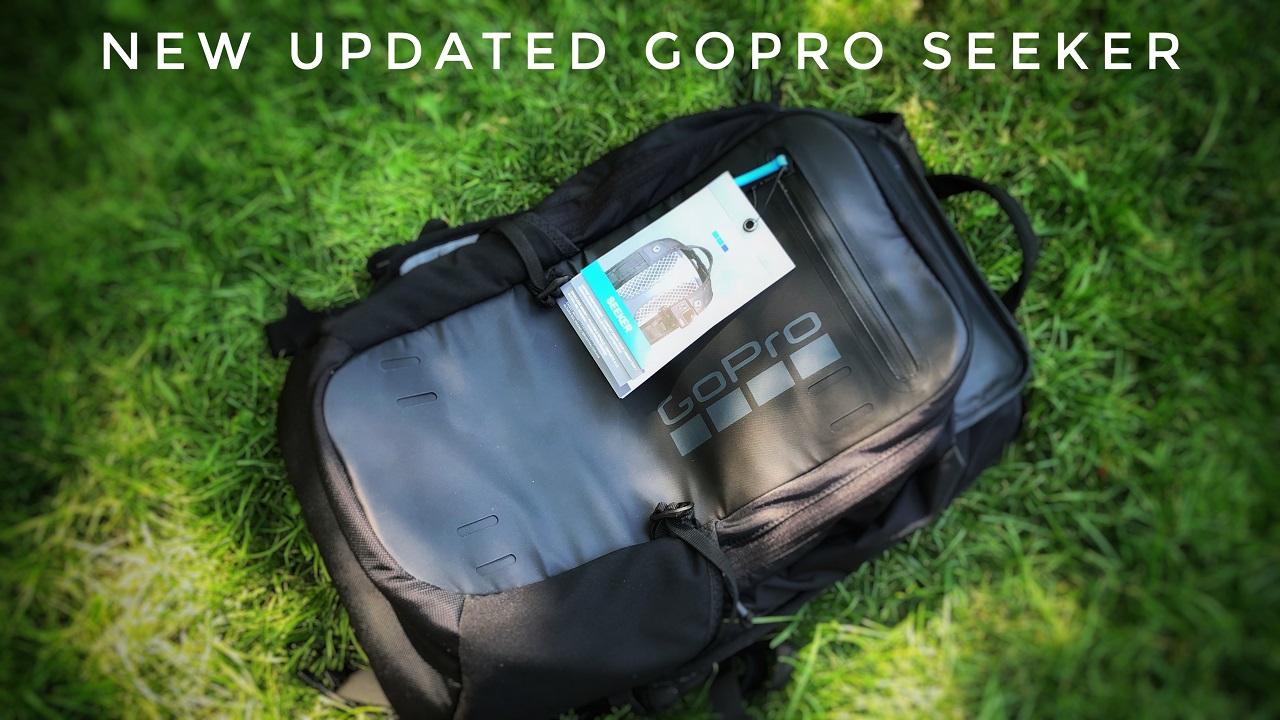 A few weeks ago GoPro quietly updated the GoPro seeker backpack with a few small changes. The first change is they have made the back pack slightly larger and increased its capacity from a 16 liters to a 18 liters. Upon visual inspection this did not significantly increase the overall size of the backpack. When doing a side by side comparison it's very difficult to see any size changes. The other feature that have added is a new laptop sleeve located in the back compartment beside the water bladder compartment that is now capable of holding a 15″ laptop. This was one complaint that many had with the original GoPro seeker and has now been addressed.
Another nice thing is that GoPro has dropped the price of the seeker backpack. For a long time the seeker backpack retailed at $169.99 U.S however the new price of the updated GoPro seeker backpack is $149 U.S. You can still purchase the original seeker backpack on amazon for under $120. The big question is … is it worth the upgrade if you already own the original GoPro Seeker Backpack. Personally I would have to say no, to me the changes are not significant enough to justify the cost. However if you are looking to get a new backpack, now is the time with the new low-cost and updated model. The seeker is a high quality GoPro backpack that is super comfortable to wear for long periods of time and can hold of ton of gear. I highly recommend it.
Updated Seeker Backpack: https://amzn.to/2L8Z9cA
Old Seeker Backpack: https://amzn.to/2NLJrWO