Adding Motion to a GoPro Time Lapse in GoPro Studio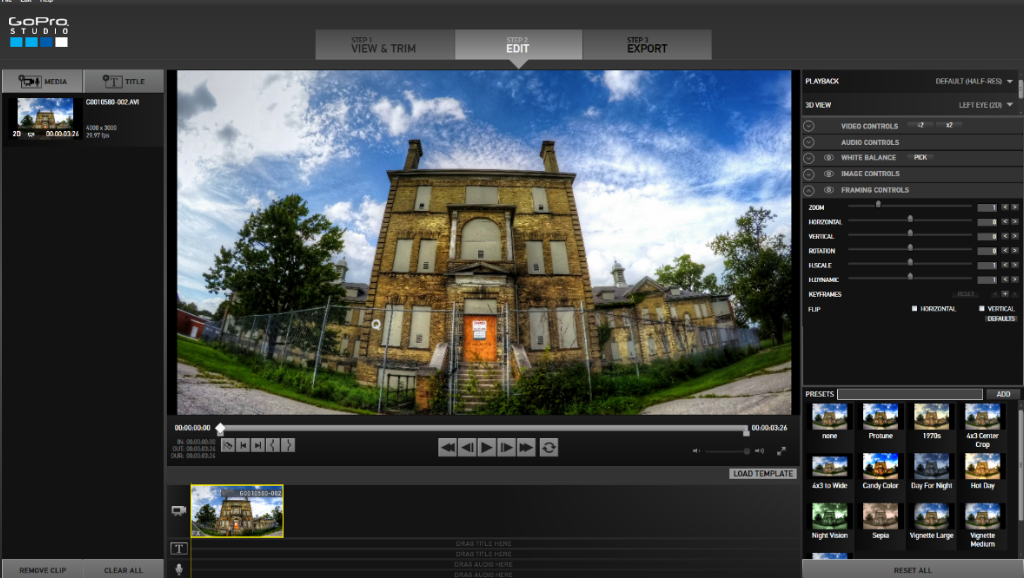 GoPro Studio is a simple to use yet extremely powerful video editor for your GoPro footage. If your new to the GoPro world or a seasoned professional, GoPro studio is one of the must have video editing apps in your arsenal. The best part it is free and can be downloaded from the GoPro website.
In this video tutorial I go over all the steps needed to add panning and zoom motion effects to your GoPro time-lapse. With GoPro studio you can easily add pan, tilt, zoom and slide motions to your existing time lapses easily with profession results using built-in key frames. Key frame editing is easy and can be used to apply many different effects including motion and fades. Once mastered it can help you create epic time lapses that are visually pleasing and stand out.
How To Add Motion With Key-Frames Using GoPro Studio.
Step 1: Launch GoPro Studio and load your time-lapse sequence. This can be either a time-lapse shot in video mode or photo mode.
Step 2: Like all GoPro footage it needs to be converted to an editable format. Under advanced settings at the bottom you can set your conversion parameters, it is important to keep the image size at 'Source". Zooming and panning require the highest quality possible.
Step 3: Add your time-lapse sequence to the conversion list and convert your file. When done proceed to step 2 at the top of the GoPro Studio interface.
Step 4: Load a blank project when you get to step 2 in GoPro Studio, drag your time-lapse to the editing time line.
Step 5: With your scrubber bar one the first frame, go to the framing controls on the right side of the page and click on the + to add a key frame. Now move the scrub bar to the last frame of your clip and repeat by adding a new key frame at the end as well.
Step 6: At this point you have to decide what types of motion you want to add. You can pan and zoom or a combination of both. To achieve this, simply select one of the key frames we just created and using the framing controls on the right hand side of the page, re-frame you image to either were you want to start or were to end.
Step 7: At this point you can preview your newly created time-lapse motion effect by selecting the play button. You can adjust the movement as needed. When your happy with the results, click on step 3 at the top and export your new time-lapse.
If you are new to GoPro Studio, you can watch the step by step video I posted above, It is easy to follow and once you have mastered adding motion to your time lapses you will be able to take them to a whole new level.
How To Do Text Masking On Video Footage In LumaFusion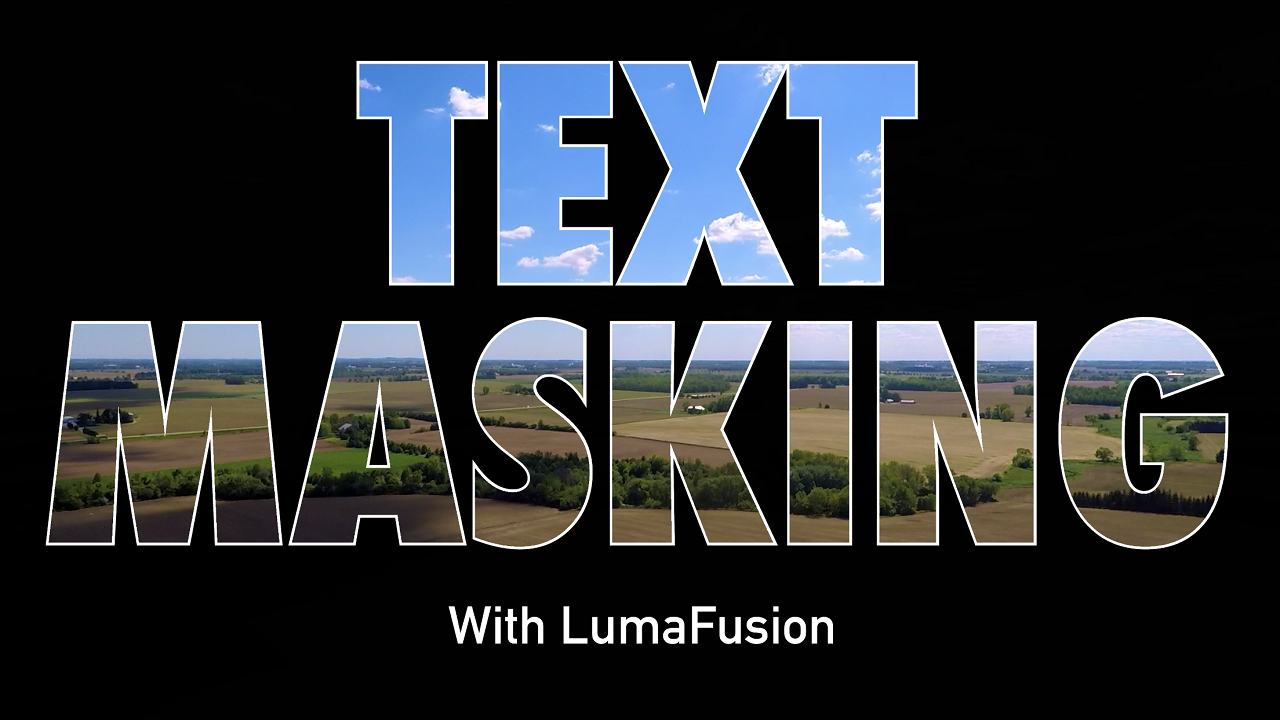 In our latest LumaFusion tutorial I show you how you can easily at text masking over video footage in LumaFusion on your iPhone or iPad. This is an easy to follow step by step tutorial and will help you take your editing to the next level. Text masking is great way to add stunning titles to your drone and GoPro footage. LumaFusion is a powerful mobile editor giving you a professional editing platform while on the go, or if you are like me and prefer to do your editing on an iPad while enjoying a coffee on a patio.
Here is a list of editing tools I use for editing 4K GoPro and drone footage on my iPad.
10.5 iPad Pro: https://amzn.to/2JyLSJt
Apple Pencil: https://amzn.to/2JvJUt3
Apple Card Reader: https://amzn.to/2I4McQD
Wireless Hard Drive: https://amzn.to/2KeDWy5
Rode VideoMic Me: https://amzn.to/2r3c9Zm
How To Use A Bluetooth Game Controller With Ryze Tello Drone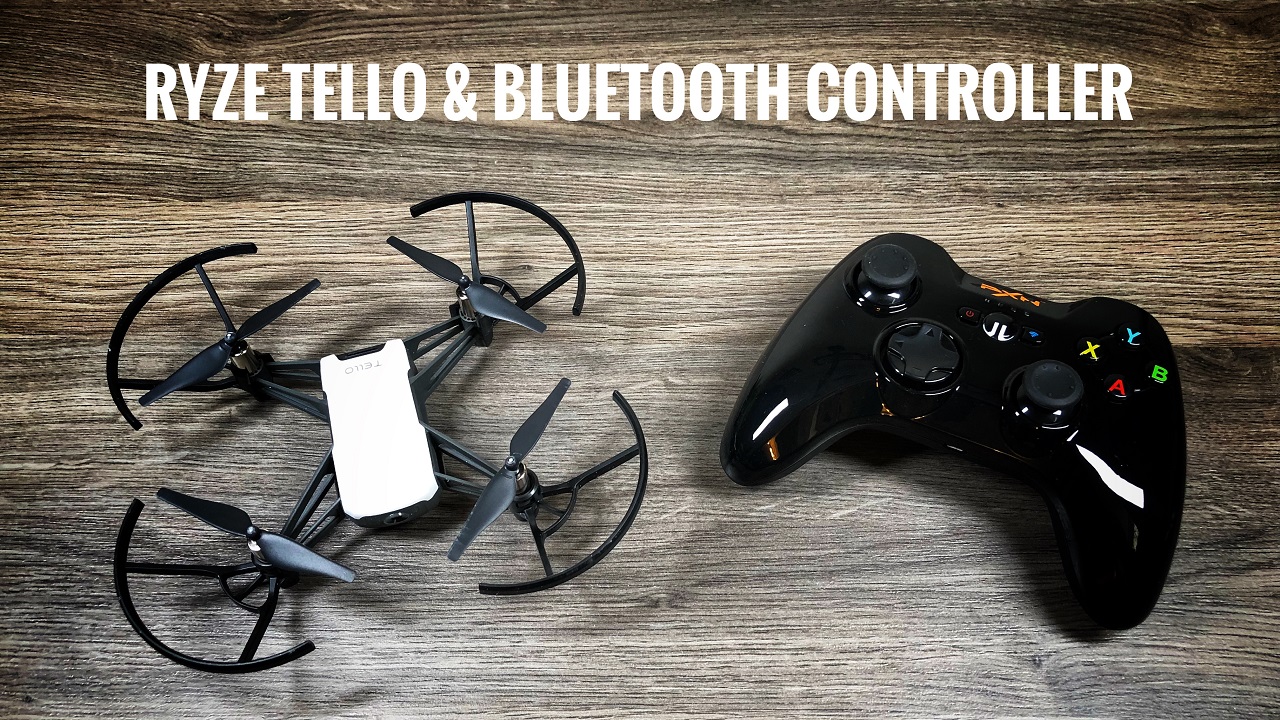 In this video I go over all the steps on how to connect, pair and use a Bluetooth game controller with the Ryze Tello drone. Ryze does not make a dedicated controller for the Tello, you can however use various game controllers to fly the Tello. These Bluetooth controllers for iOS are normally used to play games on you iPhone or iPad but they also work quite well to control some drones. Now one thing I would like to point out is that these Bluetooth controllers will not give you any extra range for your drone unlike other drones such as the DJI Spark. A Bluetooth controller is different in the fact that it does not connect directly to the drone. The controller connects to your iPhone and then the iPhone to the drone.
The controller I opted to go with is the Speedy controller by PXN. Setup is quick and easy and the controller has a nice quality build. What ever brand you go with make sure it comes with a phone mount. This is important so you can mount your phone while flying.
To set up your Bluetooth remote with your Tello Drone you will need to do the following steps.
The first thing you need to do is power on and put your controller into pairing mode. You do so by long pressing the power button for 4 seconds until the battery lights start to blink slowly. Then press the "wireless" icon beside the lights to enter into pairing mode. The lights will now blink fast to signify it has entered pairing mode.
Now you will need to pair the controller to your iPhone/iPad via Bluetooth. Open up the Bluetooth options in the settings app on your iPhone. Find the listing for the "Speedy Controller" or what ever brand you are using and click on connect. Your phone will now be paired with your Bluetooth controller. This step only needs to be done once.
At this point you can connect the Tello drone to your iPhone via WiFi as you normally do.
Launch the Tello app and that is it. The Tello app will automatically detect that there is a Bluetooth remote connected. You can go to the settings within the Tello app to view a diagram of what buttons can be used for shortcuts (see Below).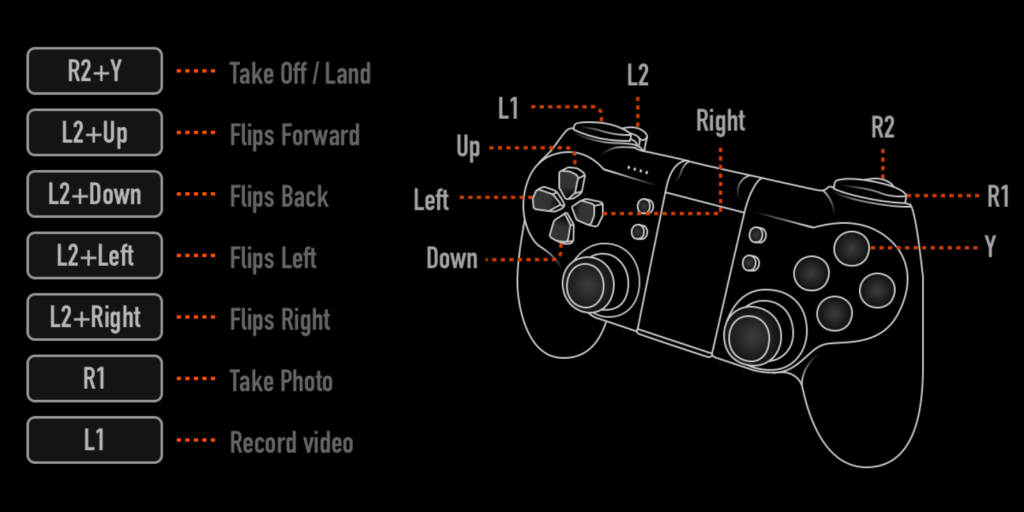 Speedy BlueTooth Controller (USA) https://amzn.to/2IjjPgm
Speedy BlueTooth Controller (CAN) https://amzn.to/2Il8sUW
Ryze Tello Drone (USA) http://amzn.to/2FqSHPH
Ryze Tello Drone (CAN) https://amzn.to/2GpbpYr
Ryze Tello Case (USA) https://amzn.to/2Inivcu
Ryze Tello Case (CAN) https://amzn.to/2GoCPJF
Here is our YouTube video demonstrating how to connect a Bluetooth game controller to the Ryze Tello Drone