Aluminum GoPro Cage / Rig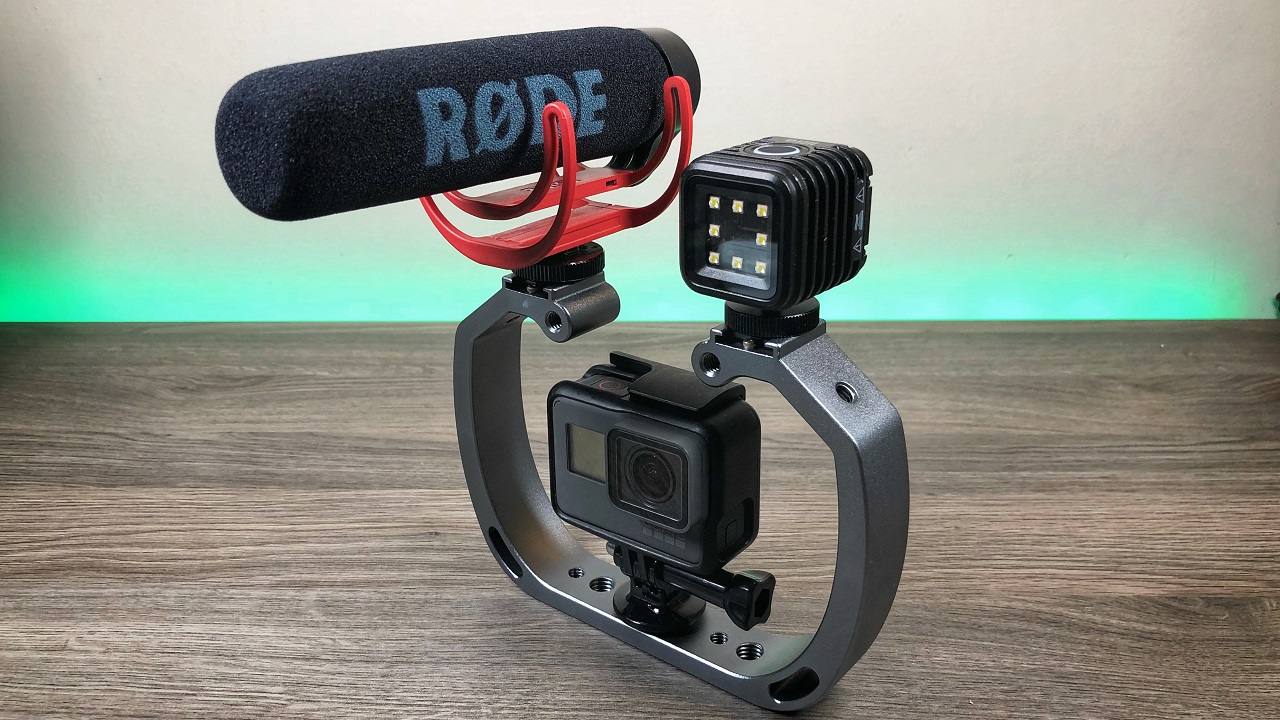 In this post we are taking a closer look at the aluminum GoPro cage / rig by Movo. This unit is made of high-grade aluminium with a nice brushed finish to help prevent scratching and getting marked up. It can be used in water, so a perfect tool for divers and underwater filming as well. Now if used in salt water it is a good practice to rinse well when done to get rid of any salt residue.
In it simplest form a GoPro rig like this is great for stability and helping to keep your shots steady by adding better ways to grip and hold your GoPro. However a rig like this is a necessity if you wish to add accessories to your setup such as lights or a microphone, you could even add a monitor to this unit if you so desire. The Movo GoPro cage is well-built, stylish and is priced reasonably. Inside the box you get the aluminum frame, a GoPro mount and a wrist strap. There are two cold shoe mounts on top of the unit that can be used to mount lights or a light and a microphone. There are several 1/4 tripod threaded holes on the top, side and bottom of the unit making this rig easily configurable to your needs. For some accessories you may need to pick up mounting hardware such as a cold shoe adapter or male to male 1/4 inch tripod screws.
Movo Aluminum Cage (USA) http://amzn.to/2ENSnd9
Movo Aluminum Cage (CAN) http://amzn.to/2ENZUZr
Other items used in this video.
GoPole Rig: http://amzn.to/2FrTBYM
GoPro Hero 6: http://amzn.to/2op1OWt
Litra Torch Light: http://amzn.to/2CG8ljT
Rode VideoMicro: http://amzn.to/2GJ1clh
Rode VideoMic Go: http://amzn.to/2FsOPKp
1/4 Male to 1/4 Male: http://amzn.to/2FsdMFY
Cold Shoe Adapter: http://amzn.to/2CFYb2I
Stabilization Comparison Of The GoPro Fusion vs Hero 6 Black Mounted In Karma Grip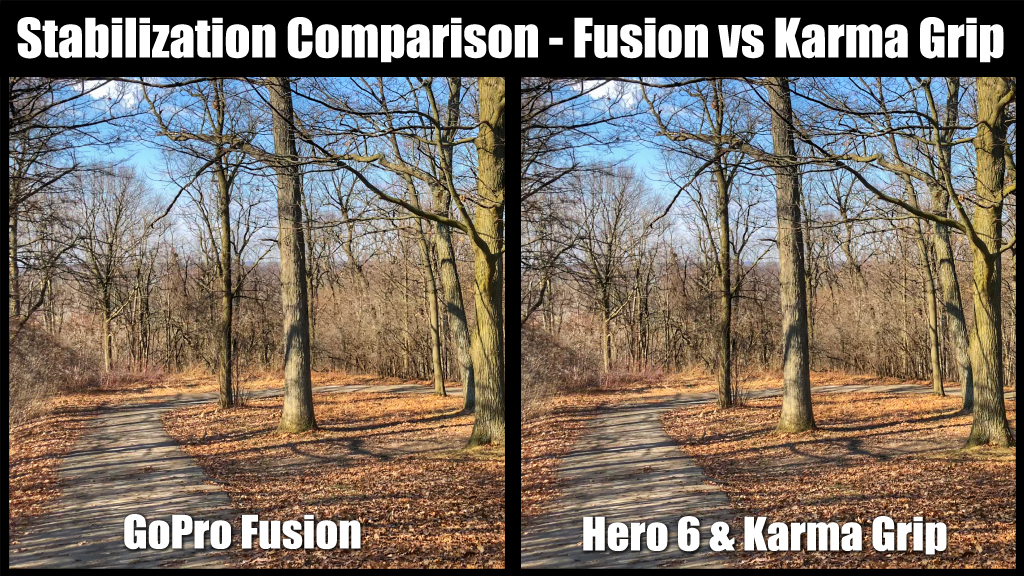 I thought it would be interesting to do a stabilization test of the GoPro Fusion versus the Hero 6 Black mounted in the Karma Grip. So basically a test of a mechanical gimbal verses 360 software stabilized video. There are pro's and con's to both setups. First off importing and editing the footage of the Hero 6 Black is very simple as the video recorded is already stabilized and ready to be edited. The video files on the GoPro Fusion have to be imported, stitched and then rendered to a 16:9 video which can take quite some time depending on the length of the clip. So when it comes to ease of use the mechanical stabilizer is the winner. Another thing to consider is using an action camera such as the Hero 6 Black will produce higher quality videos.
However when it comes to usability, ease of mounting, a 360 camera such as the GoPro Fusion or the Rylo 360 definitely has the advantage and sometimes that is the deciding factor. Of course we all want the best quality video we can get but there are those situation were using a mechanical gimbal such as the Karma Grip just isn't practical or even possible. Using a 360 camera opens up a whole new avenue to capture stabilized video during activities that used to be impossible. When you also factor in that many 360 cameras are waterproof such as the Fusion or have a waterproof housing that can also be a deciding factor. Most mechanical gimbals are not waterproof with the exception of a few and they are extremely delicate and can not be used in some situations.
I think we are just at the tip of the iceberg on what 360 technology will bring us in the future and I can really see it becoming a mainstream way to capture action video over the traditional action camera and gimbal setup. What are your thoughts? Watch our video as we show a side by side stabilization comparison of the GoPro Fusion and the Hero 6 Black mounted in the Karma Grip.
GoPro Fusion: http://amzn.to/2FxIqko
Karma Grip: http://amzn.to/2FB1HgQ
Hero 6 Black: http://amzn.to/2tDGvWa
RAVPower Upgraded USB-C 26800 mAh Power Bank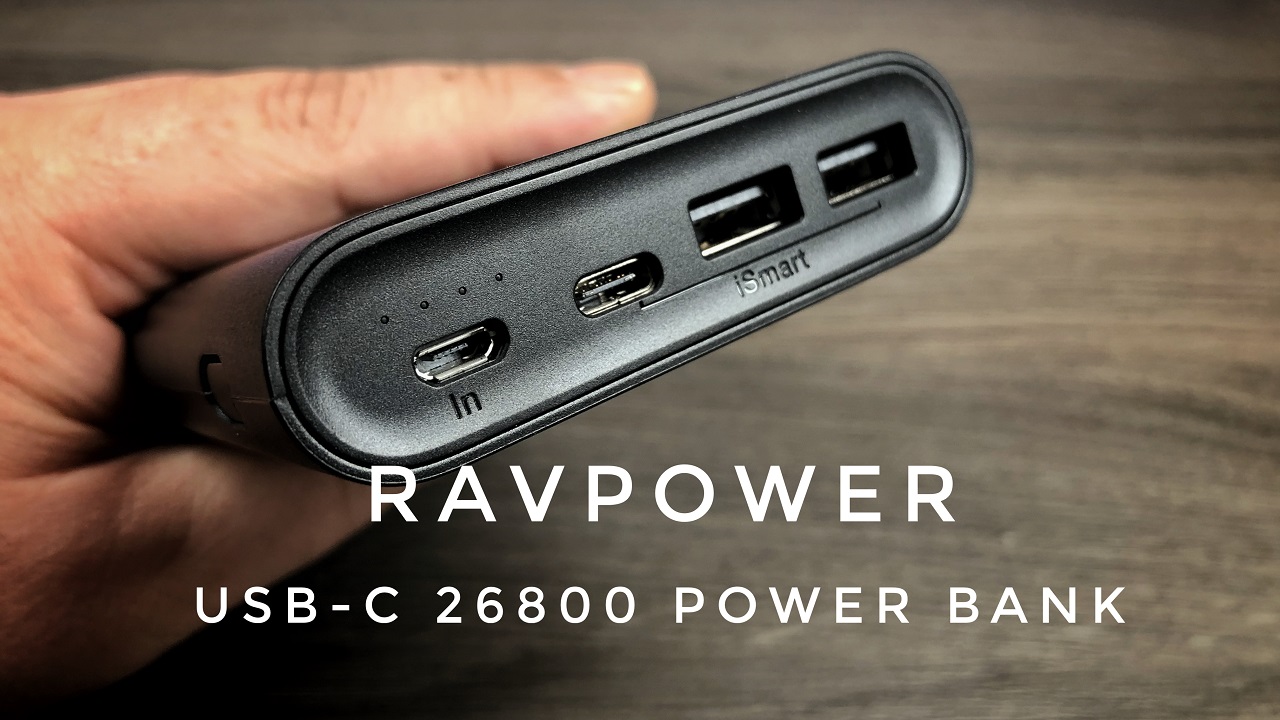 Power banks are an essential part of any "GoPrographers" camera bag. They help us keep our GoPro charged when not around traditional power and also allows us to create extended night-lapses and long time-lapses. Here we are taking a closer look at the new upgraded RAVPower 26,800 mAh power bank that now includes USB-C support. The USB-C port on this power banks is used for both input and output, you can charge your USB-C devices but you can also use the USB-C port to quickly recharge the power bank.
The power bank features two USB-A ports at 5V 2.4A max output for each port. It also has a USB C-Port that is capable of 5V 3A output for faster charging of devices such as the GoPro Hero 6 Black or GoPro Fusion. Lastly it has a micro USB port for recharging the Unit. When it comes to charging the RavPower 26800 mAh USB-C power bank there are a few different methods. Firstly you can charge the device via the micro USB Cable only and it will take approximately 15 hours. You can also charge via the USB-C port only using the included USB-C adapter, a full charge will take approximately 10 hours. But ideally the best way to charge this power bank is to use both the micro USB and USB-C simultaneously, this allows the unit to be charged in as little as 7 hours which is quite good for a power bank with this much power. All 3 charging ports including the USB-C port are iSmart enabled. iSmart detects the charging needs of your devices and automatically delivers the output needed to get the fastest charge possible without damaging your device.
This power bank is a great value for the price and perfect for charging devices such as phones and tablets, but the real advantage is it allows you to charge your USB-C devices faster than using a standard USB-A port.
RAVPower USB-C Power Bank: http://amzn.to/2Fw9gIW