Battery Saving Tips and Tricks for Hero 5 Black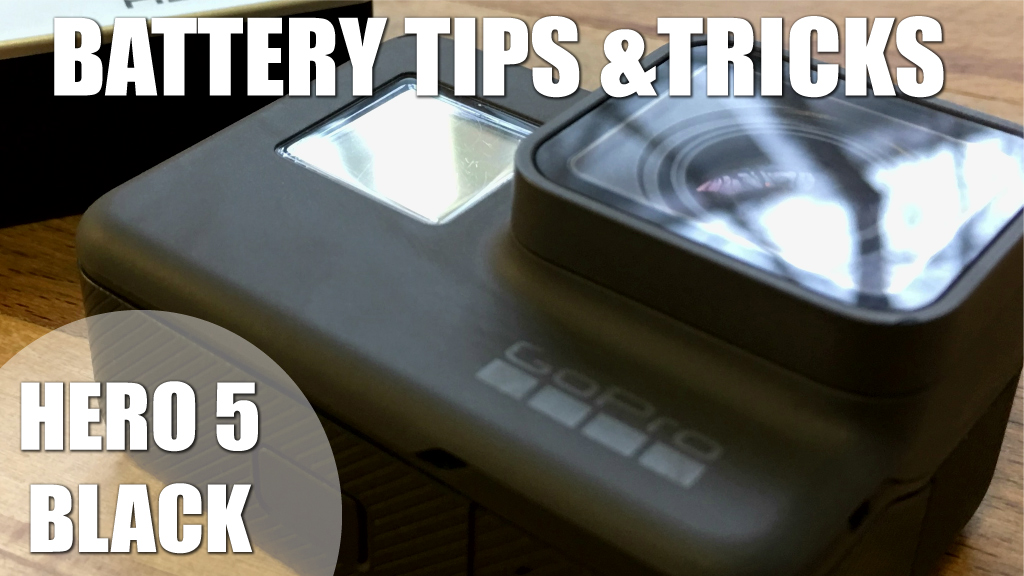 Here are some battery saving tips & tricks for the GoPro Hero 5 Black. The battery on the Hero 5 is not horrible but it is not fantastic either. Luckily there are some easy settings you can adjust in your GoPro Hero 5 settings menu that will dramatically improve the life of the battery both while powered off and while recording.
Battery Tip 1: Turn down brightness of the of back LCD screen. The default for brightness on the Hero 5 is set at 100%. This allows for easy viewing on bright and sunny days. This however can drain the battery very quickly if the screen is used frequently while recording or playback. Bumping the brightness level down to 50% can save a lot of battery life. You can always turn it back up of needed.
Battery Tip 2: Disable GPS. When GPS is enabled on the GoPro Hero 5 Black it saves all the telemetry and location data to your recorded media. This can come in handy for placing information overlays on top of your videos. However if it is not needed you can disable it via the options menu to save a bit of battery life.
Battery Tip 3: Disable WiFi. This has to be one of the biggest drains of the GoPro Hero 5's battery, especially when the camera is powered off. In my tests I found that having WiFi enable can drain the battery 5% to 8% every 24 hours while the camera is powered off. This can be an issue if you don'y use your camera for a week and you grab it to record something last minute only to find your Hero 5 battery is almost dead. Now WiFi is very useful especially if you want to use the Smart Remote or the GoPro Capture App on your smart phone. Its can be turned on and off fairly easy. You will just have to decide what is best for you.
Battery Tip 4: Disable voice commands. This is not a huge battery saver but it does help and many small savings can add up to significant savings.
Battery Tip 5: Disable Quick Capture. This feature allows you to record on the fly when your camera is powered off by a single press of the shutter button. If this is not a feature that you use on a regular basis you can disable it in the settings menu to help conserve some of you precious GoPro Hero 5 battery.
Battery Tip 6: Turn of Camera LED's and Beeps! In the settings menu there is an option to lower the volume or turn off beeps altogether. In addition you can disable the red recording notification LED's. This wont save a lot of power but again it all adds up. This can also come in handy if your recording in a situation where you don't want your cameras notifications to be a distraction.
Watch our video for step by step instructions on how to easily change all the settings and more to maximize and extend  you GoPro Hero 5 Black's battery life.
Other Tips: EXTRA BATTERIES internal and external! Having spare Hero 5 batteries is a must. This includes Hero 5 internal batteries and external batteries such as power banks. I am partial to Anker power banks to keep my GoPro charged on the Go. There is also a really neat power bank grip that can charge you GoPro while recording, after all quite often when we are recording we have our GoPro's mounted on some form of Grip. Check out the links below for more details and where to purchase extra battery's and power/charging accessories.
Anker Power Bank (Portable Charging)
How To Use A Bluetooth Game Controller With Ryze Tello Drone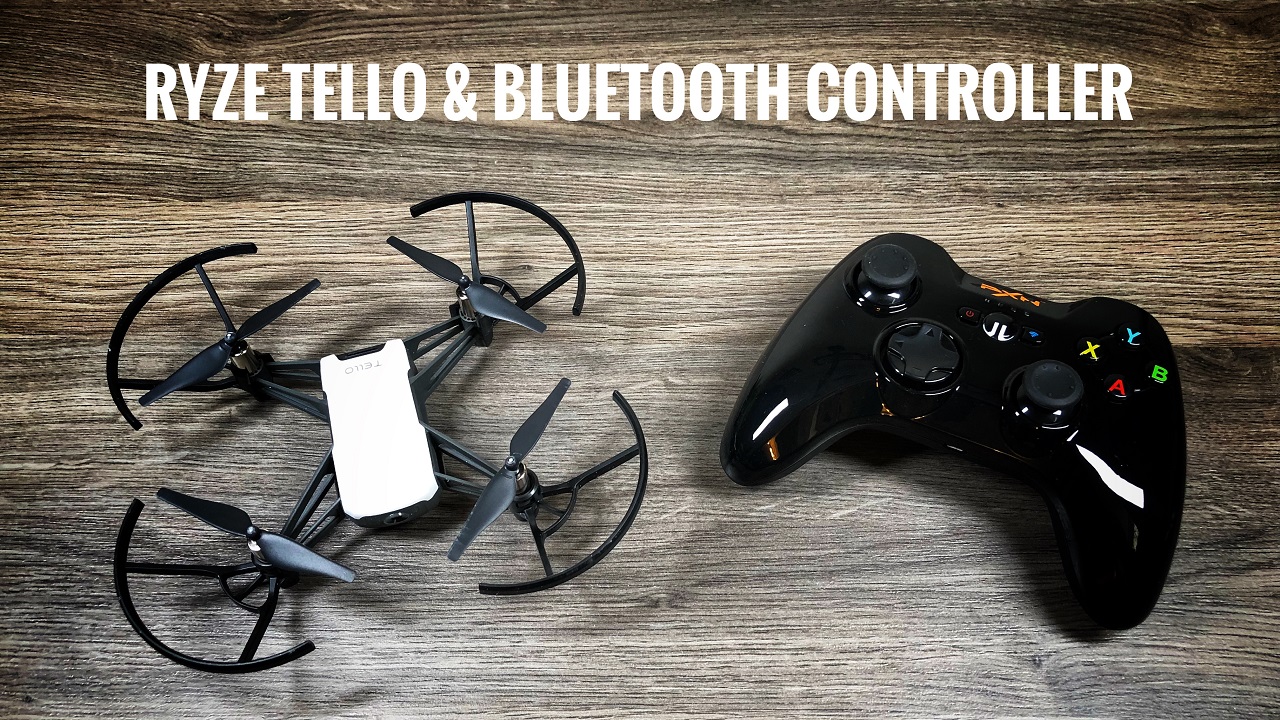 In this video I go over all the steps on how to connect, pair and use a Bluetooth game controller with the Ryze Tello drone. Ryze does not make a dedicated controller for the Tello, you can however use various game controllers to fly the Tello. These Bluetooth controllers for iOS are normally used to play games on you iPhone or iPad but they also work quite well to control some drones. Now one thing I would like to point out is that these Bluetooth controllers will not give you any extra range for your drone unlike other drones such as the DJI Spark. A Bluetooth controller is different in the fact that it does not connect directly to the drone. The controller connects to your iPhone and then the iPhone to the drone.
The controller I opted to go with is the Speedy controller by PXN. Setup is quick and easy and the controller has a nice quality build. What ever brand you go with make sure it comes with a phone mount. This is important so you can mount your phone while flying.
To set up your Bluetooth remote with your Tello Drone you will need to do the following steps.
The first thing you need to do is power on and put your controller into pairing mode. You do so by long pressing the power button for 4 seconds until the battery lights start to blink slowly. Then press the "wireless" icon beside the lights to enter into pairing mode. The lights will now blink fast to signify it has entered pairing mode.
Now you will need to pair the controller to your iPhone/iPad via Bluetooth. Open up the Bluetooth options in the settings app on your iPhone. Find the listing for the "Speedy Controller" or what ever brand you are using and click on connect. Your phone will now be paired with your Bluetooth controller. This step only needs to be done once.
At this point you can connect the Tello drone to your iPhone via WiFi as you normally do.
Launch the Tello app and that is it. The Tello app will automatically detect that there is a Bluetooth remote connected. You can go to the settings within the Tello app to view a diagram of what buttons can be used for shortcuts (see Below).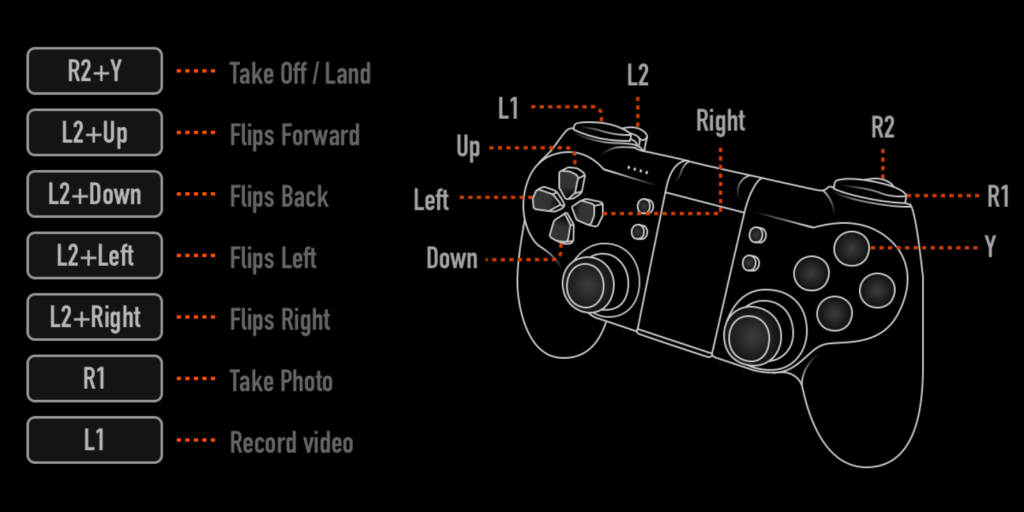 Speedy BlueTooth Controller (USA) https://amzn.to/2IjjPgm
Speedy BlueTooth Controller (CAN) https://amzn.to/2Il8sUW
Ryze Tello Drone (USA) http://amzn.to/2FqSHPH
Ryze Tello Drone (CAN) https://amzn.to/2GpbpYr
Ryze Tello Case (USA) https://amzn.to/2Inivcu
Ryze Tello Case (CAN) https://amzn.to/2GoCPJF
Here is our YouTube video demonstrating how to connect a Bluetooth game controller to the Ryze Tello Drone
Using The DJI Mavic Air With DJI Racing Edition Goggles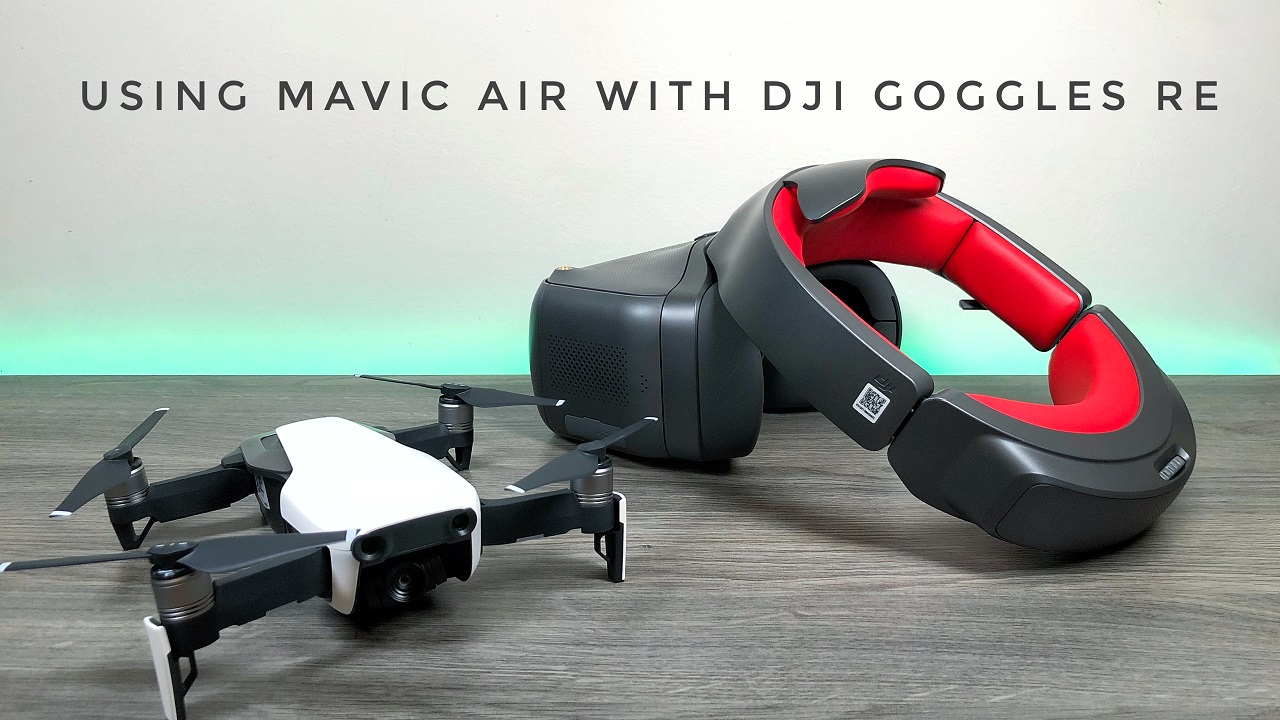 In this video I go over the necessary steps that need to be taken in order to fly your DJI Mavic Air with the DJI Goggle Racing Edition. Before the two are compatible you must update the firmware on the DJI Goggles or you will not get a video feed. To update the firmware on your DJI Racing Edition Goggles simply download the DJI assistant version 2 from the listed location and follow the steps below.
How To Update Firmware On DJI Goggles Racing Edition
Once the DJI Assistant V2 software is installed, plug-in your goggles to a USB port on a desktop or laptop computer with the USB cable that came with your Racing Edition Goggles (same port as charging on goggles). With my computer I must have the goggles powered on and connected first before I launched the DJI Assistant or it will not recognize my goggles. This may not be the case for everyone. Once the DJI Assistant is launched you will notice your goggles listed, click on the goggles icon to detect and upgrade the firmware. You will see a list of available firmware versions. You must install the latest version for your DJI Mavic Air to be compatible with the DJI Racing Edition goggles. The update process will take about 3 to 5 minutes to complete. Once it has finished you are now ready to soar FPV style with your DJI Mavic Air.
How To Connect Mavic Air to DJI Goggles RE
One thing to note before connecting your Mavic Air to the DJI Goggles Racing Edition is that it only supports one display at a time (first one that is connected). The way I like to do it is to set up the Mavic Air and controller as if I was going to be flying with a smart phone display. Launch the DJI Go 4 app and connect to the Mavic Air. At this point you will now have the visual feed on your smart phone. Now Power on your goggles and wait for it to fully load. In the mean time unplug the mini USB connector from the side of the Mavic Air controller. Your video feed will now be lost on your phone. Using the micro USB cable that came with the DJI Goggles, plug the micro USB end into the goggles (Charging Port) and the USB-A end into the USB port on the bottom of the controller. At this point you should now have the video feed from the Mavic Air in your goggles. Your all set to fly. If there is no feed you may have to use the navigation on the goggles to set the correct input.
The reason why I like doing this extra step and connecting the phone first is that at any time during the flight if you want to view the feed on your phone again all you need to do is unplug the goggles and re-plug the micro USB cable back into the side of the controller. You will now have a normal feed back on your smart phone or iPad.
Watch our video tutorial showing you how to update the firmware on the DJI Racing Edition Goggles and how to connect all the equipment.
DJI Goggles RE (DJI Store) https://goo.gl/qaWFrQ
DJI Goggles RE (Amazon) http://amzn.to/2HC1meI
Mavic Air (DJI Store) https://goo.gl/t74LaQ
Mavic Air (Amazon) http://amzn.to/2EccQaM