Best Wireless Charger for the iPhone X and iPhone 8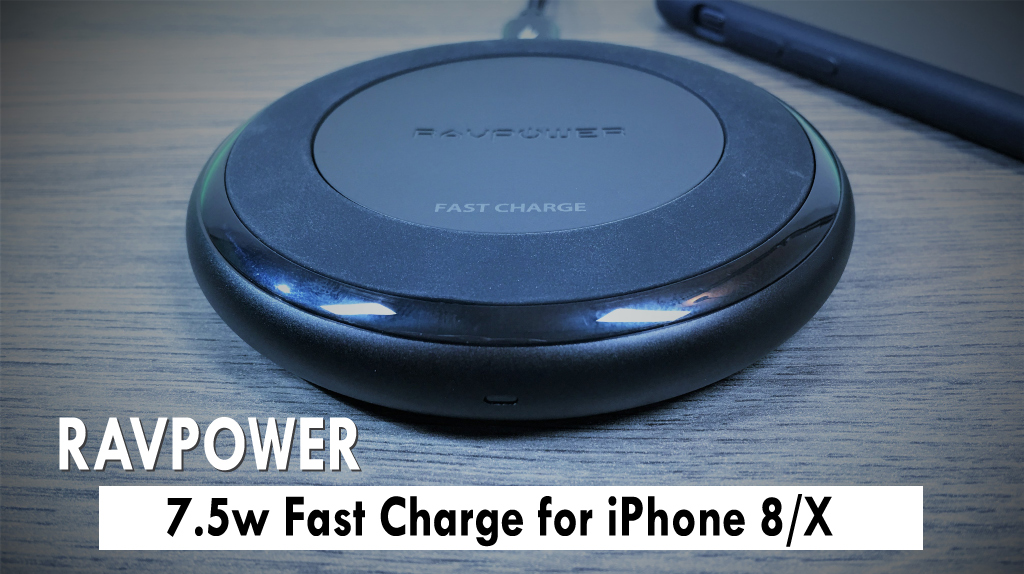 In this post we are taking a look at my personal favorite wireless charger for the iPhone 8 and iPhone X. The fast charger by RAVPower supports a full 7.5 w charging, however just keep in mind the current iOS 11.1 does not support it yet. Later this year Apple will release the iOS 11.2 update which will add support for 7.5 w fast charging. Until then the RAVPower wireless charger will charge your iPhone at a rate of 5w which is still pretty good. Here is our full YouTube review video.
Wireless charger (USA) http://amzn.to/2zuOfYP
Wireless charger (CAN) http://amzn.to/2k5gc6H
When you purchase the RAVPower 7.5 w fast charge it comes with a 24w Quick Charge 3.0 wall adapter. This is very important as to achieve the full 7.5 w charging speed you must use a fast wall charger. If you plug a wireless charger into the white adapter that comes with your iPhone X or iPhone 8 you will not get the full 7.w fast charge.
You can also plug your phone directly into the included RAVpower wall charger to get a super fast charge. The kit also include a nice braided USB to Lightning cable. These braided cables by RAVPower are durable and long-lasting, no more frayed wires.
If you are looking for a nice power bank to power you Wireless charger while away from the power grid, you may want to look at the RavPower 22000mAh power bank. This power bank has iSmart technology that allows for fast charging to all your devices such as cameras, iPhone's and iPad's. With 22000 mAh of power you will be able keep yourself juiced up with a stylish device that fits into your pocket or backpack.
22000mAh Power Bank (CAN) http://amzn.to/2BotOhI
22000mAh Power Bank (USA) http://amzn.to/2AaJWFp
How To Add Hand Written Tittle Effects In LumaFusion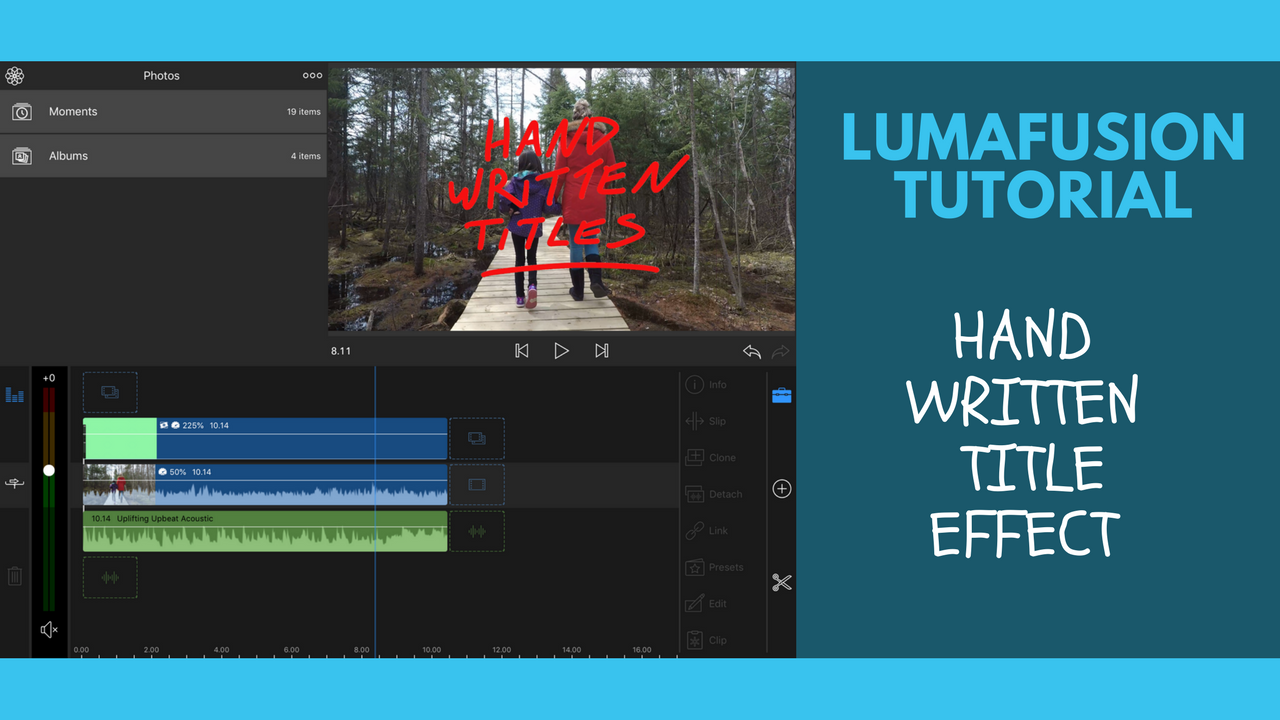 LumaFusion is a powerful video editing solution for iOS devices such as the iPad and iPhone. As hardware advances it allows us do more creative things on our mobile devices and if you are like me and do all your editing on the go a mobile editing solution like LumaFusion is must. In this video tutorial I show you two easily methods on how to add animated hand written titles to your videos in LumaFusion.
Here is a list of the mobile editing tools I use. As for hardware I do most of my mobile editing on my iPad Pro and use a mix of different accessories such as the Apple lighting to card reader, Western Digital wireless pro hard drive for storing my footage. I also use the Rode VideoMic Me for doing voice-overs on my videos. The one tool I recommend over all others is the Apple Pencil. It really make editing drone and GoPro footage a breeze on mobile devices. It gives you that level of precision just like using a mouse on a traditional desktop setup.
10.5 iPad Pro: https://amzn.to/2JyLSJt
Apple Pencil: https://amzn.to/2JvJUt3
Apple Card Reader: https://amzn.to/2I4McQD
Wireless Hard Drive: https://amzn.to/2KeDWy5
Rode VideoMic Me: https://amzn.to/2r3c9Zm
iPhone 8 Plus 256 GB Space Grey Unboxing