DJI Mavic 2 Pro Fly More Kit Shoulder Bag Review | How To Pack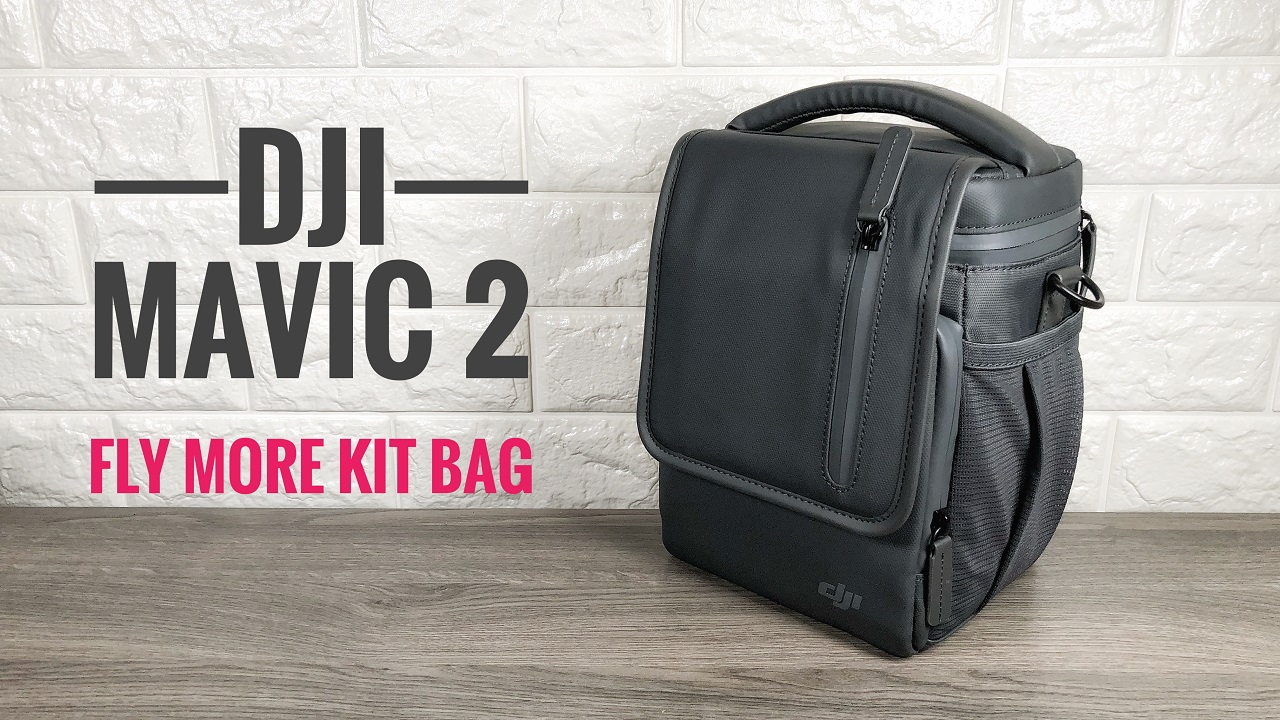 So I thought I would do a little review of the Mavic 2 Pro/Zoom shoulder bag that comes bundled within the "Fly More Kit" when you order the new Mavic 2 Series drones from DJI. Now, this is for 2 reasons, first I show how to pack the bag and demonstrate how all gear that comes with the Mavic 2 Pro Fly More Kit does indeed fit nicely in the bag and also to allow people to take a closer look at it before they commit to buying the fly more kit.
Like many others, I was a little disappointed with the Bag that came with the Mavic Air, I was not a fan of the material they picked and really disliked the weird pocket on the back that wrapped around the sides. I was functional but the design was a little off for my taste. However this is definitely not the case with the Mavic 2 shoulder bag, my first impressions of it were that it looked very sharp and functional. It somewhat similar to the original Mavic Pro bag but with some changes to the interior and exterior. The material they used is a nice choice, a dark charcoal grey that has a rubbery feel to it. On the exterior, it has a small pocket on the top flap and 2 large elastic mesh pockets on the side. You can jam a lot of gear inside these pockets.
The interior of the bag has 2 large cavities and one side has a nice divider that folds up out of the way when packing or if you prefer just to have the two sides wide open. DJI Stated that you can pack everything from the fly more kit including 4 batteries total and yes I can confirm this to be true. If you don't need to pack your car charger or charging brick/hub when you head out to fly you could definitely pack even more batteries.
I tried to find out on DJI's website but could not find any information about if it is water resistant. However due to the material and all the zippers having a special cover flap I would safely say that the bag is indeed splash proof and weatherproof, just don't go submerging it in water. One concern that I do have is that the drone has to sit with the camera facing down in the bag to fit properly. I would prefer it the other way up but with the gimbal cover on I don't think it will be an issue. After all I will not be playing football with the drone bag. Even with a hard drop, I am confident the aircraft and camera will be fine.
All in all, I really like this shoulder bag, I think it is functional and looks great. I like it so much I ended up ordering a second one for my Mavic Air. I think if DJI would create a drone backpack modeled around this design of this shoulder bag it would be a big hit and I would definitely buy that as well
The DJI Mavic 2 Pro/Zoom shoulder bag can be purchased as a single item or included with the "Fly More Kit"
Mavic 2 Shoulder Bag: http://bit.ly/2LFeIZf
Mavic 2 Fly More Kit: http://bit.ly/2wrOrbU
Mavic 2 Pro: http://bit.ly/2PVuaDU
Mavic 2 Zoom: http://bit.ly/2ol5Hv0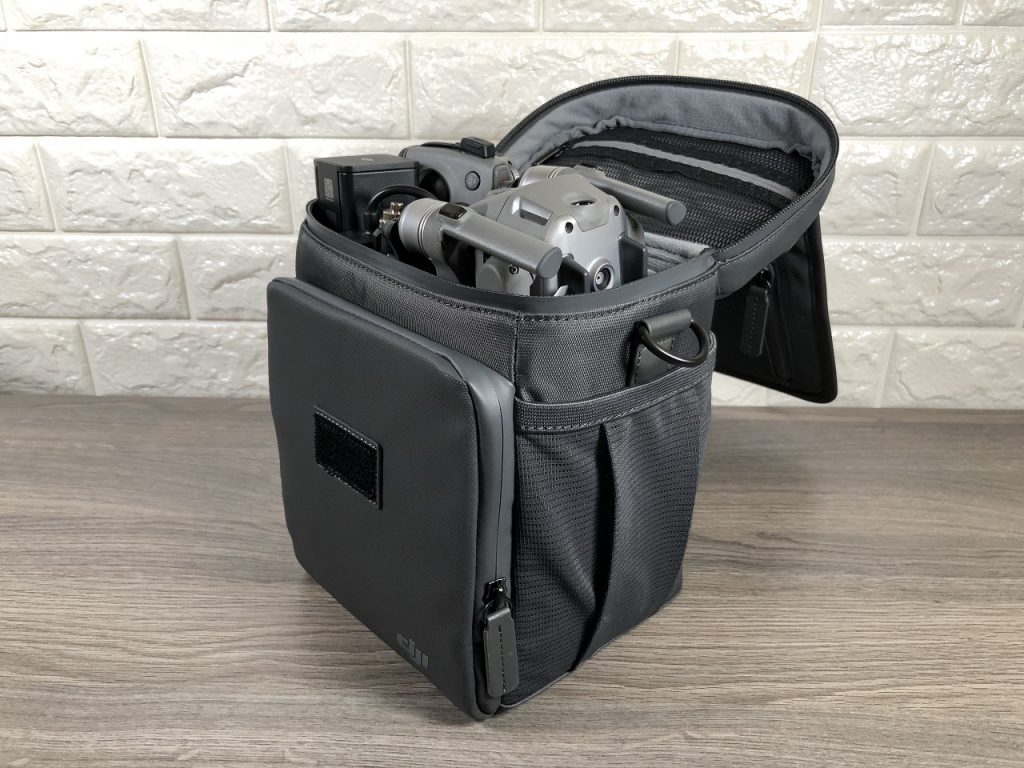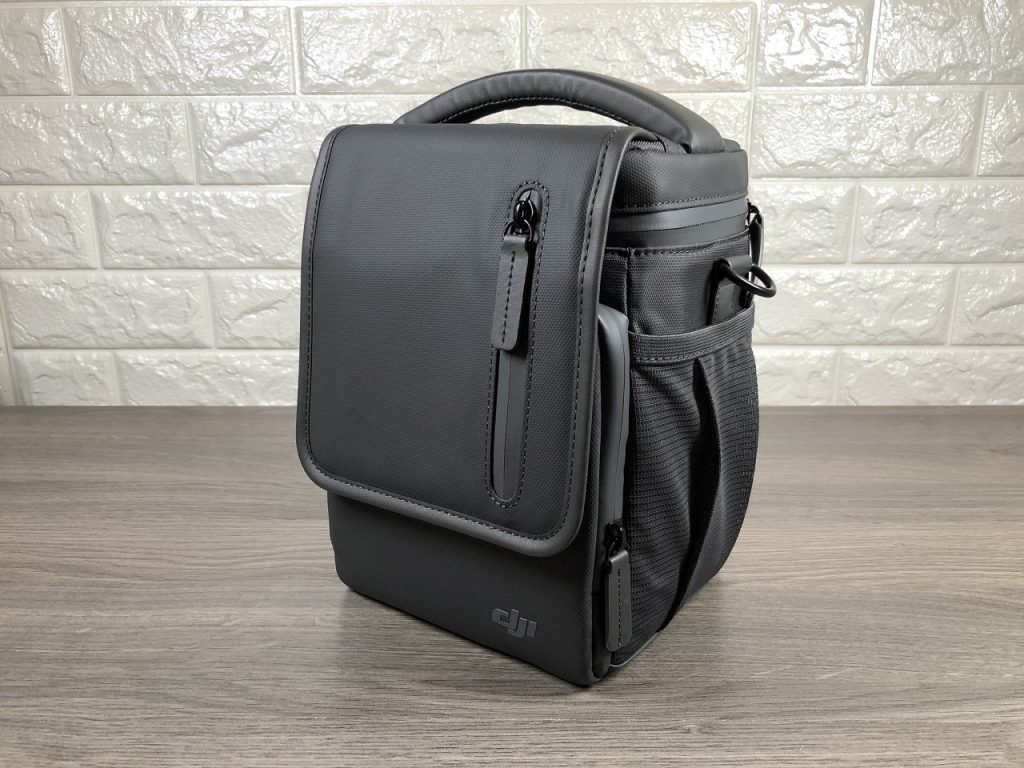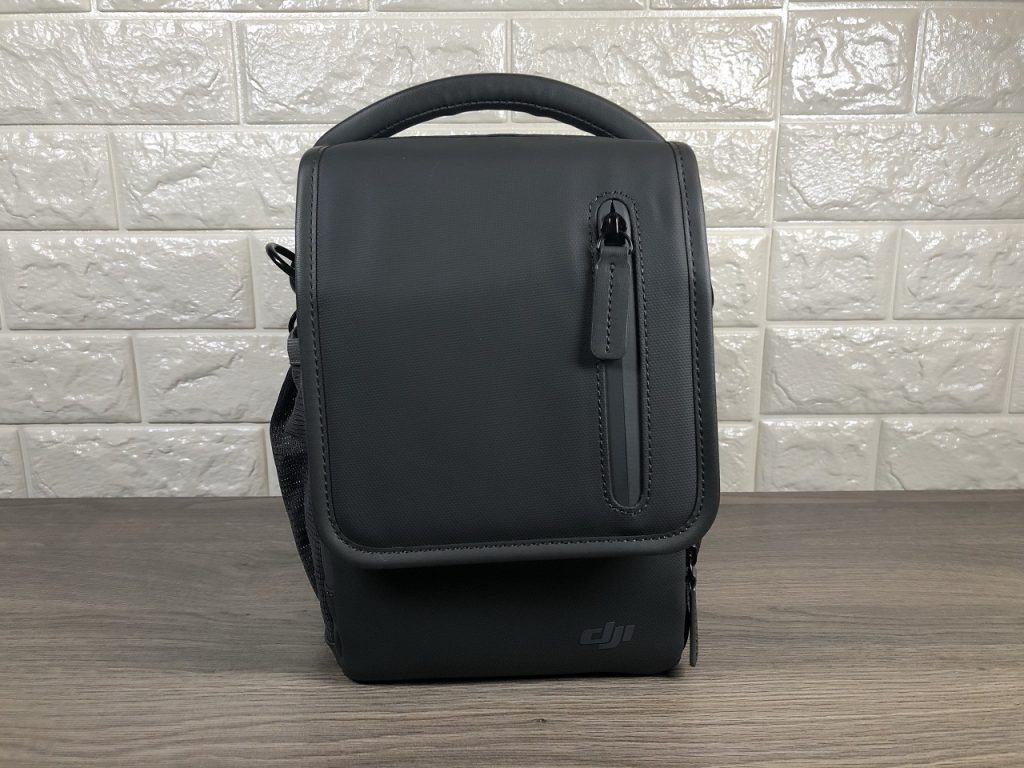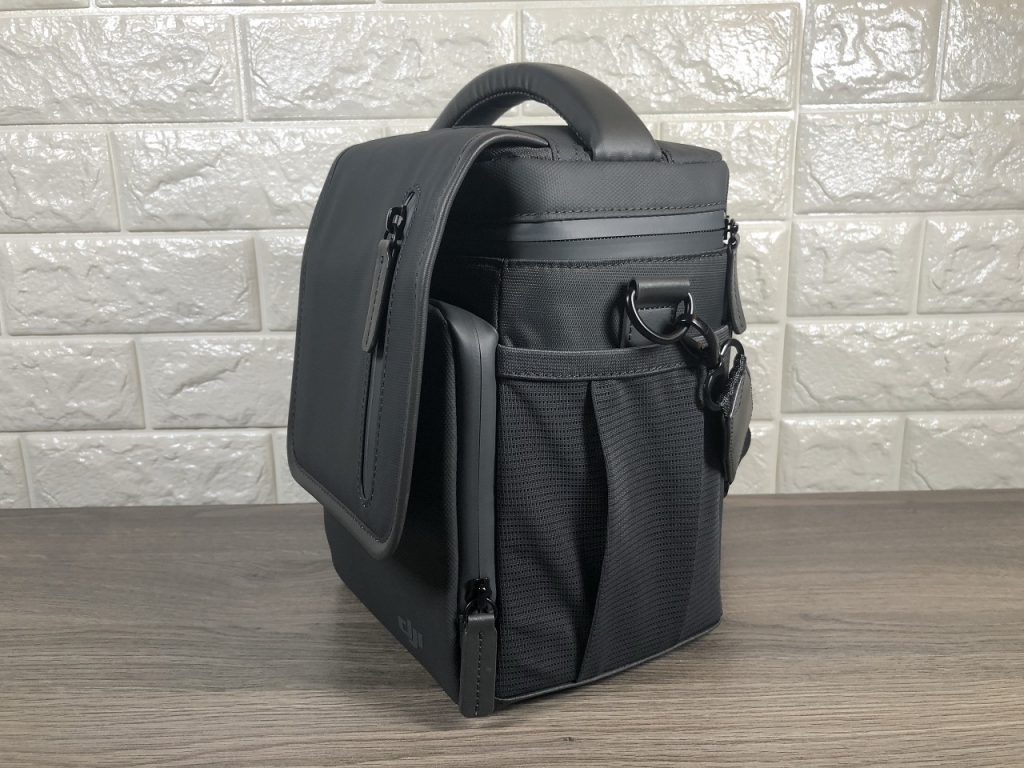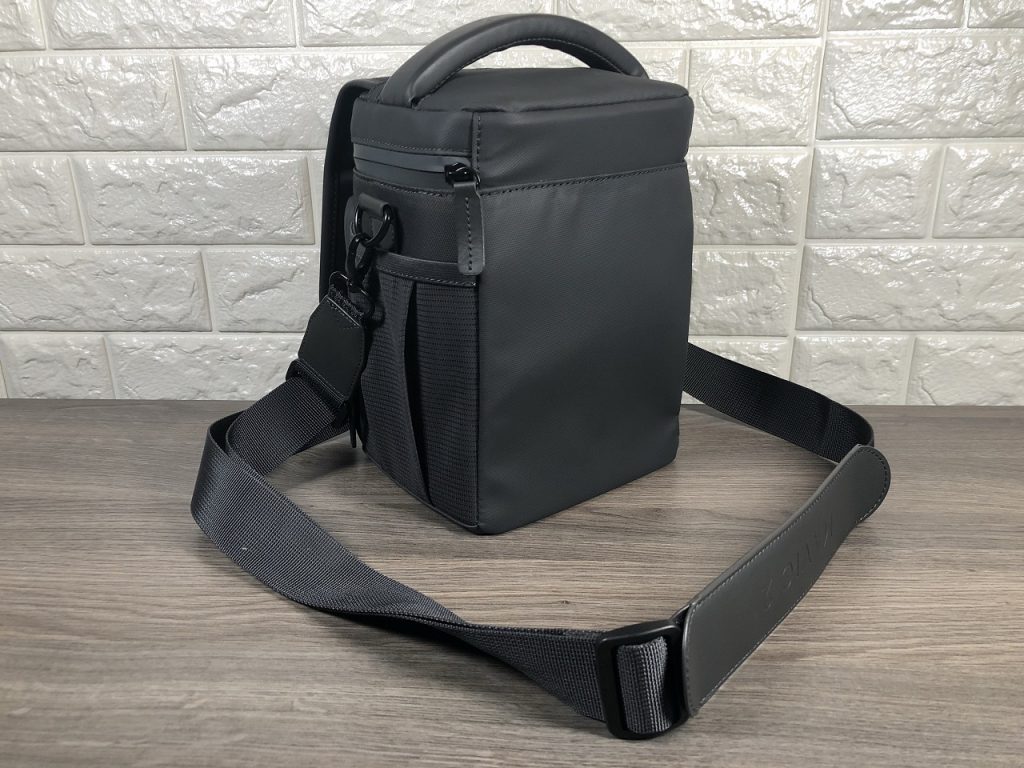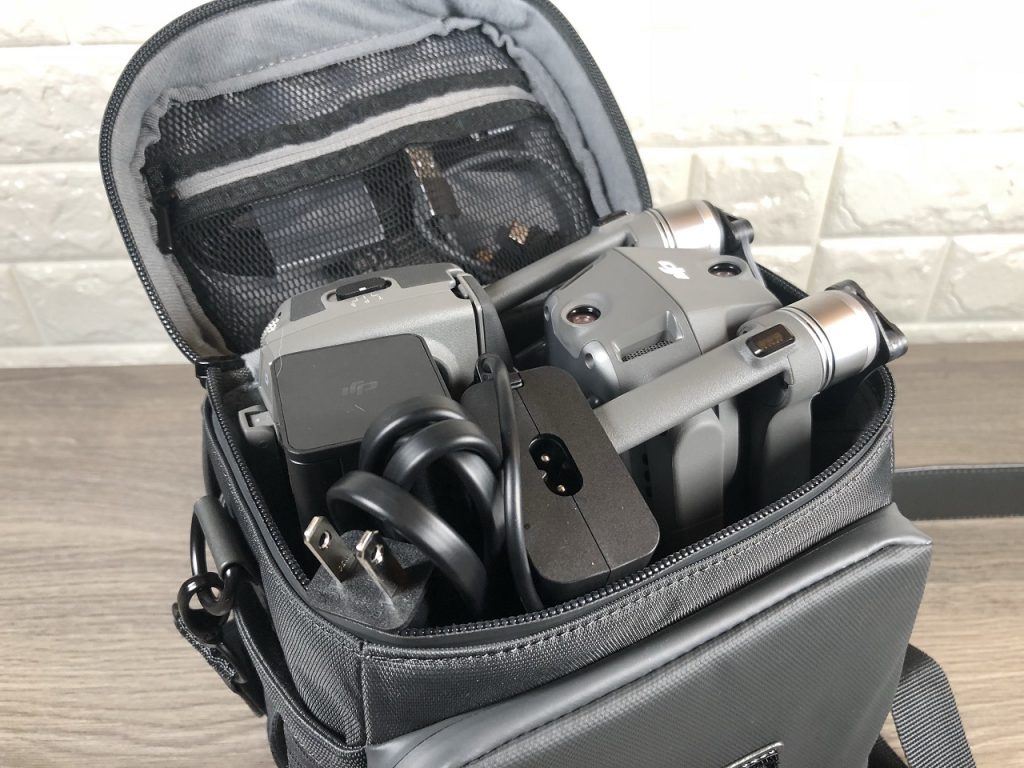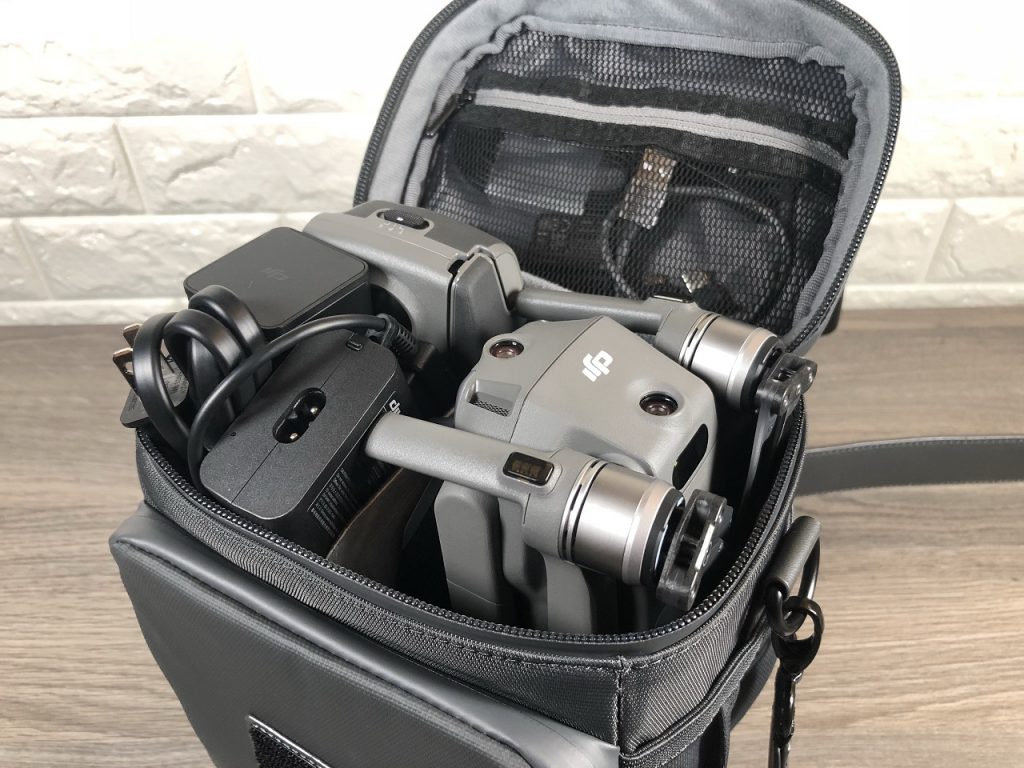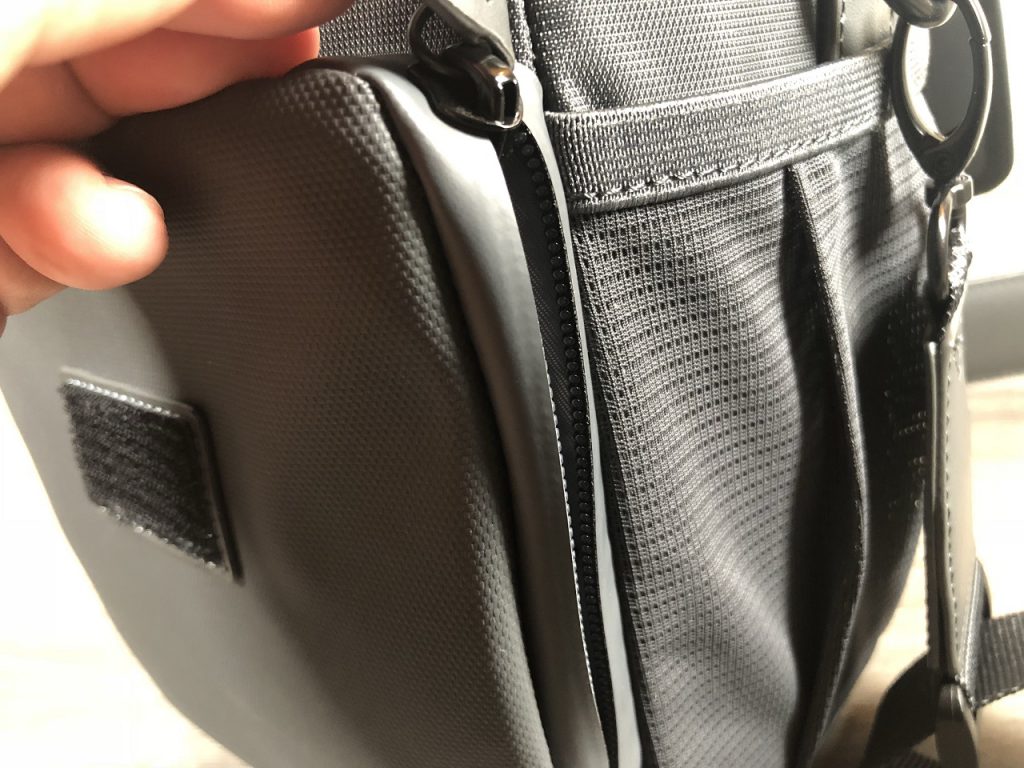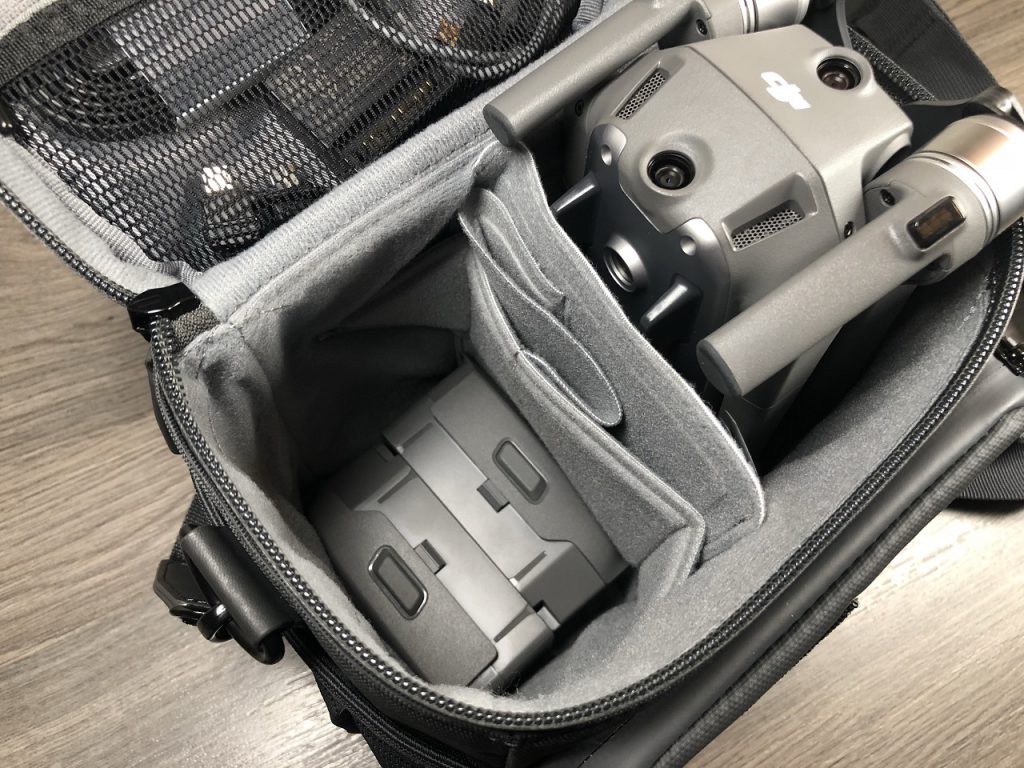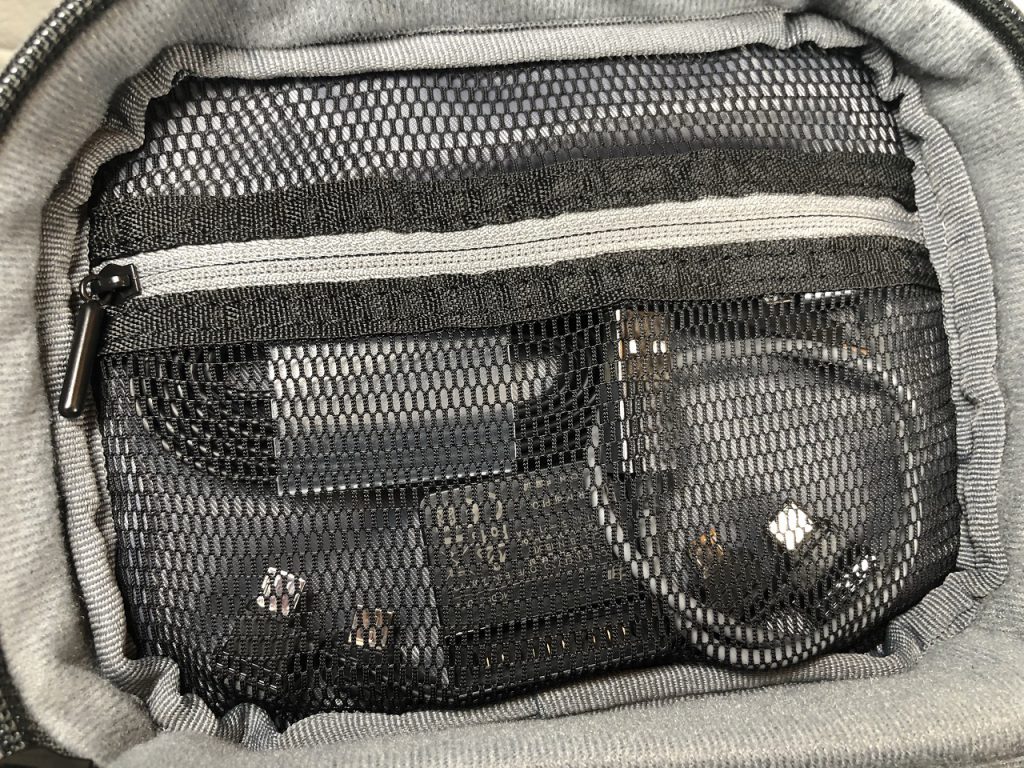 Best Compact Case For DJI Mavic 2 | Convertible Shoulder Bag / Backpack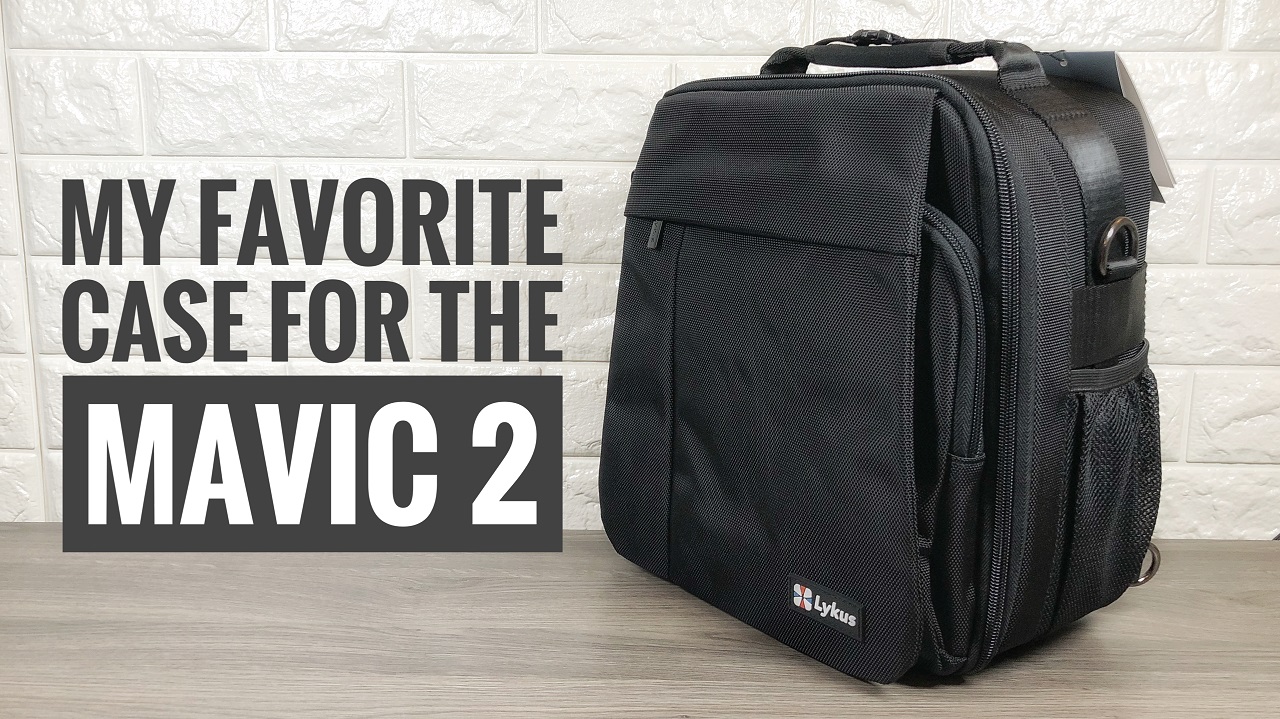 In this review, we are taking a closer look at the extremely versatile compact case/bag for the DJI Mavic 2 Pro or Zoom from Lykus. There are many who are very displeased with the bag that comes with the Mavic 2 fly more kit, the biggest complaints being that everything feels cramped and forced inside. As well as the drone has to be placed in with the camera facing down which many feel could potentially damage the camera over time, especially if the camera bag happens to fall. So I set out to find the perfect travel bag for the DJI Mavic 2 Pro or Zoom and I think I have found just that!
When choosing a bag I wanted one that was not too large or bulky but still had ample room for storage of extra accessories. I like to travel light so I didn't make sense for me to have a case that was too large for a nice small foldable portable drone like the Mavic 2. The Lykus Mavic 2 bag had the perfect marriage of storage and size and comes with many nice features. Even with its relatively small footprint, it can hold quite a bit of gear including an iPad mini or even a full-size iPad if you prefer. This is important as many like to fly the Mavic 2 with an iPad. The Lykus Mavic 2 case also comes with a rain cover to keep your gear protected if you happen to get caught in the rain. However, the feature that I love most about this Mavic 2 carrying case is the fact that it can convert from a handbag to a shoulder bag to even a backpack with the included straps. Drone backpacks typically can be quite large for traveling especially when you have other luggage to bring along, with this case you can start out your travels with a handbag and if you find yourself in need of hiking into a location to fly you can easily turn it into a backpack with the included straps while still retailing is small form factor.
The quality of construction seems to be decent and will hold up over the long run. I can't really comment however on longevity as this is new to me, but I will definitely update this review if I run into any issues with the bag. You can watch our YouTube video review to get a better look at the bag and see how much gear can be stored inside.
Lykus Mavic 2 Case: https://amzn.to/2OZSX8O
How To Mount A 360 Camera or GoPro On The Mavic 2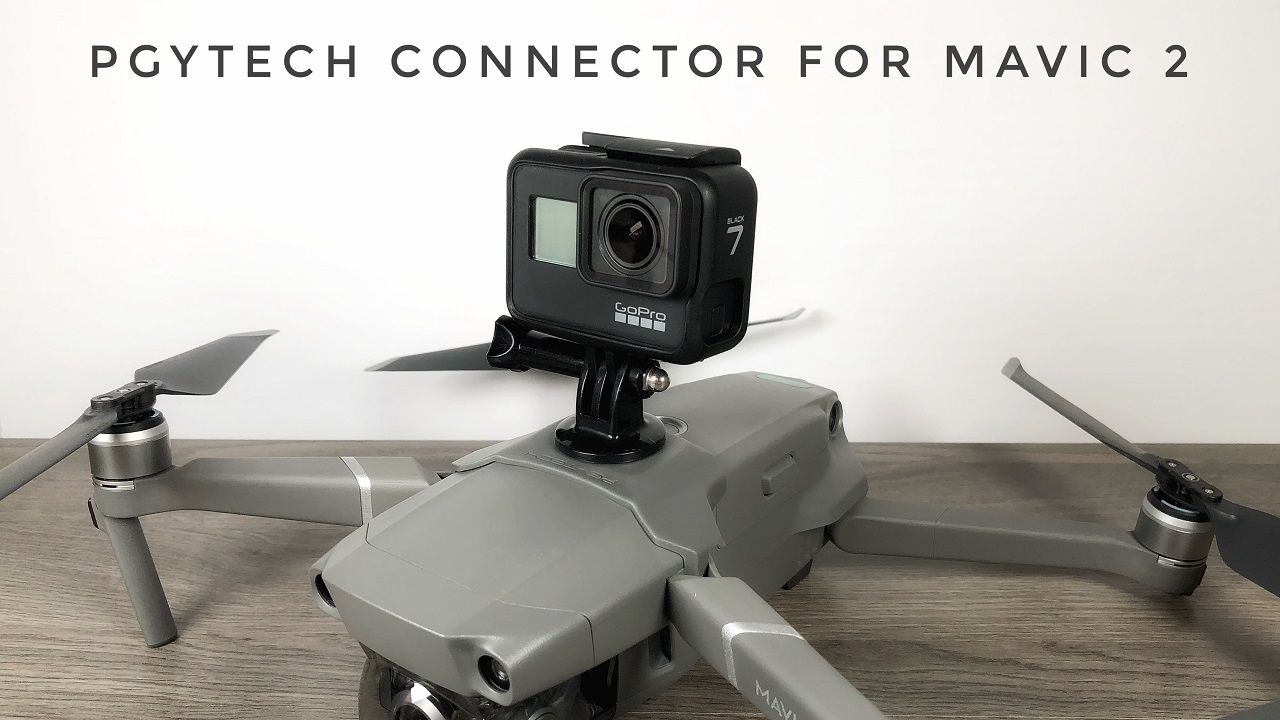 In this video, I am taking a closer look at a DJI Mavic 2 Pro and Zoom accessory from PGYTech called the connector. This simple little mount makes it easy to attach payloads and accessories to your Mavic 2 such as 360 cameras, GoPro's and various lights. Once the connector is attached to your Mavic 2 it is quite secure. In my testing, I placed quite a bit of force on the mount and could not get it to come detached accidentally. This is good considering some may have expensive 360 cameras mounted and don't want it falling off mid-flight.
The flight stability of the Mavic 2 aircraft was not affected as far as I could tell. When hovering it remained stable and when in flight seemed to be just as responsive as if no payload was attached. My personal recommendation when flying with a larger payload is to stay in positioning mode or even tripod mode. To be safe I would avoid sport mode and extreme turns and movements.
If you looking for a simple and inexpensive way to add payloads to you DJI Mavic 2 Pro or Zoom then the PGYTECH connector is perfect for you.
PGYTech Mavic 2 Connector: https://amzn.to/2CGRf9W
DJI Mavic 2 (DJI Store) http://bit.ly/2PVuaDU
DJI Mavic 2 (Amazon) https://amzn.to/2y4Z4SZ