DJI Mavic 2 Pro Fly More Kit Shoulder Bag Review | How To Pack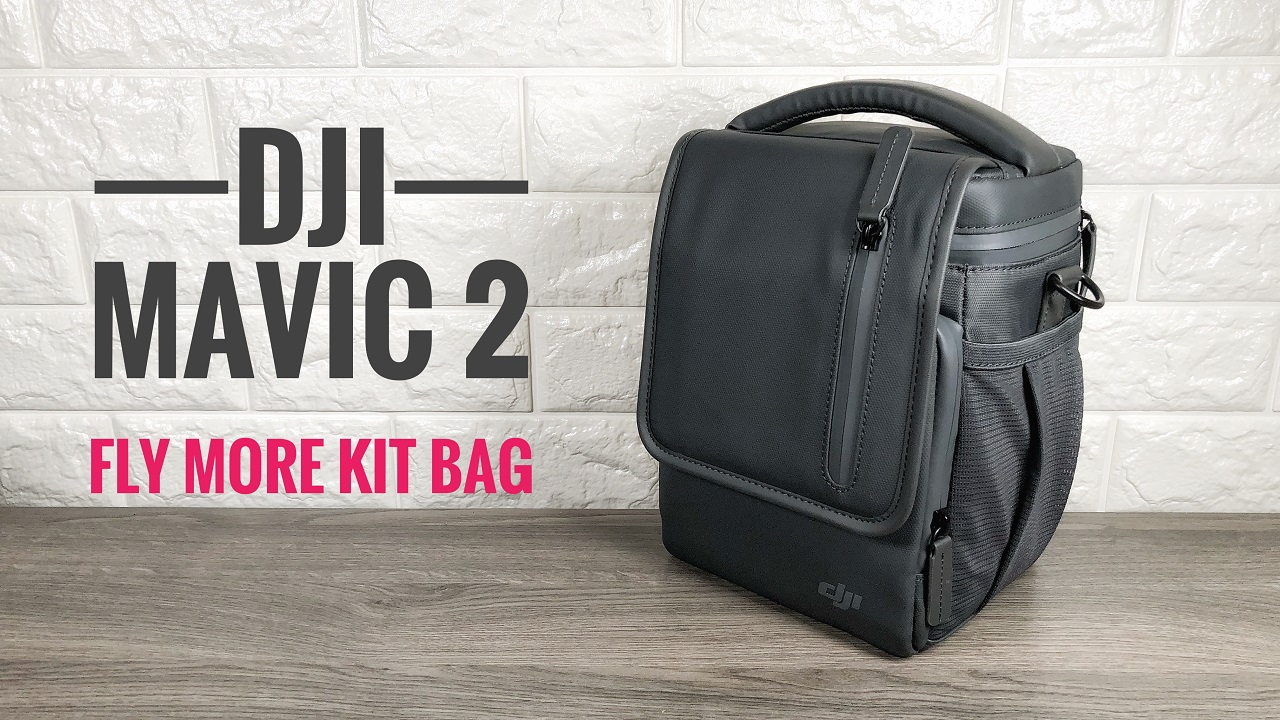 So I thought I would do a little review of the Mavic 2 Pro/Zoom shoulder bag that comes bundled within the "Fly More Kit" when you order the new Mavic 2 Series drones from DJI. Now, this is for 2 reasons, first I show how to pack the bag and demonstrate how all gear that comes with the Mavic 2 Pro Fly More Kit does indeed fit nicely in the bag and also to allow people to take a closer look at it before they commit to buying the fly more kit.
Like many others, I was a little disappointed with the Bag that came with the Mavic Air, I was not a fan of the material they picked and really disliked the weird pocket on the back that wrapped around the sides. I was functional but the design was a little off for my taste. However this is definitely not the case with the Mavic 2 shoulder bag, my first impressions of it were that it looked very sharp and functional. It somewhat similar to the original Mavic Pro bag but with some changes to the interior and exterior. The material they used is a nice choice, a dark charcoal grey that has a rubbery feel to it. On the exterior, it has a small pocket on the top flap and 2 large elastic mesh pockets on the side. You can jam a lot of gear inside these pockets.
The interior of the bag has 2 large cavities and one side has a nice divider that folds up out of the way when packing or if you prefer just to have the two sides wide open. DJI Stated that you can pack everything from the fly more kit including 4 batteries total and yes I can confirm this to be true. If you don't need to pack your car charger or charging brick/hub when you head out to fly you could definitely pack even more batteries.
I tried to find out on DJI's website but could not find any information about if it is water resistant. However due to the material and all the zippers having a special cover flap I would safely say that the bag is indeed splash proof and weatherproof, just don't go submerging it in water. One concern that I do have is that the drone has to sit with the camera facing down in the bag to fit properly. I would prefer it the other way up but with the gimbal cover on I don't think it will be an issue. After all I will not be playing football with the drone bag. Even with a hard drop, I am confident the aircraft and camera will be fine.
All in all, I really like this shoulder bag, I think it is functional and looks great. I like it so much I ended up ordering a second one for my Mavic Air. I think if DJI would create a drone backpack modeled around this design of this shoulder bag it would be a big hit and I would definitely buy that as well
The DJI Mavic 2 Pro/Zoom shoulder bag can be purchased as a single item or included with the "Fly More Kit"
Mavic 2 Shoulder Bag: http://bit.ly/2LFeIZf
Mavic 2 Fly More Kit: http://bit.ly/2wrOrbU
Mavic 2 Pro: http://bit.ly/2PVuaDU
Mavic 2 Zoom: http://bit.ly/2ol5Hv0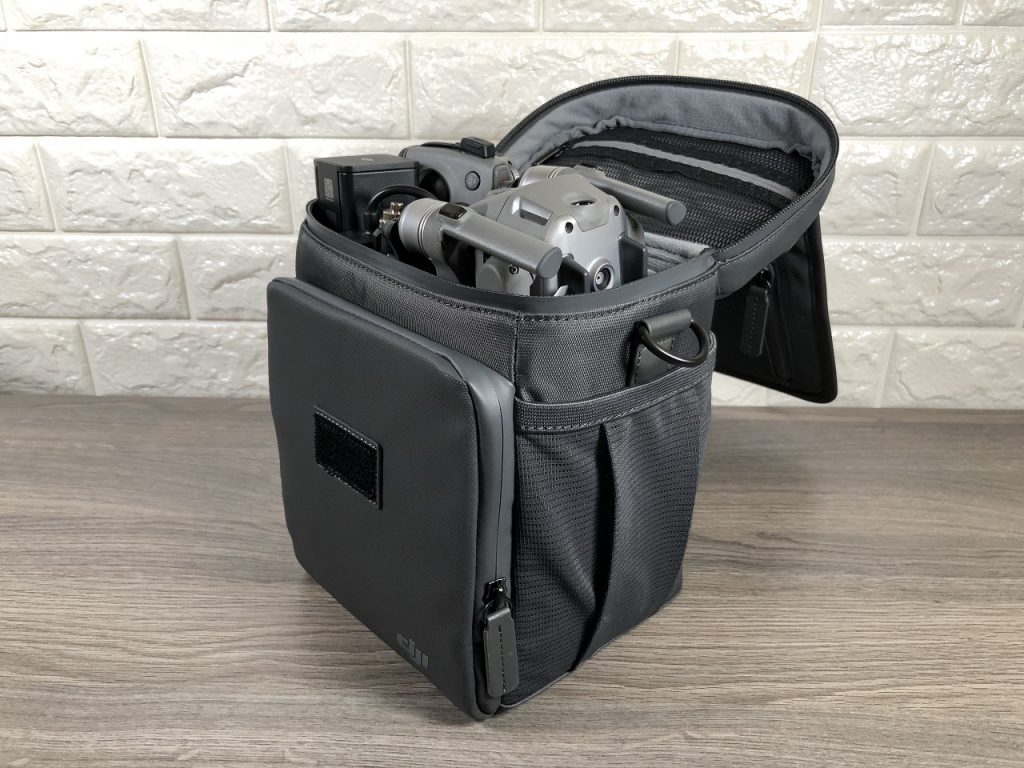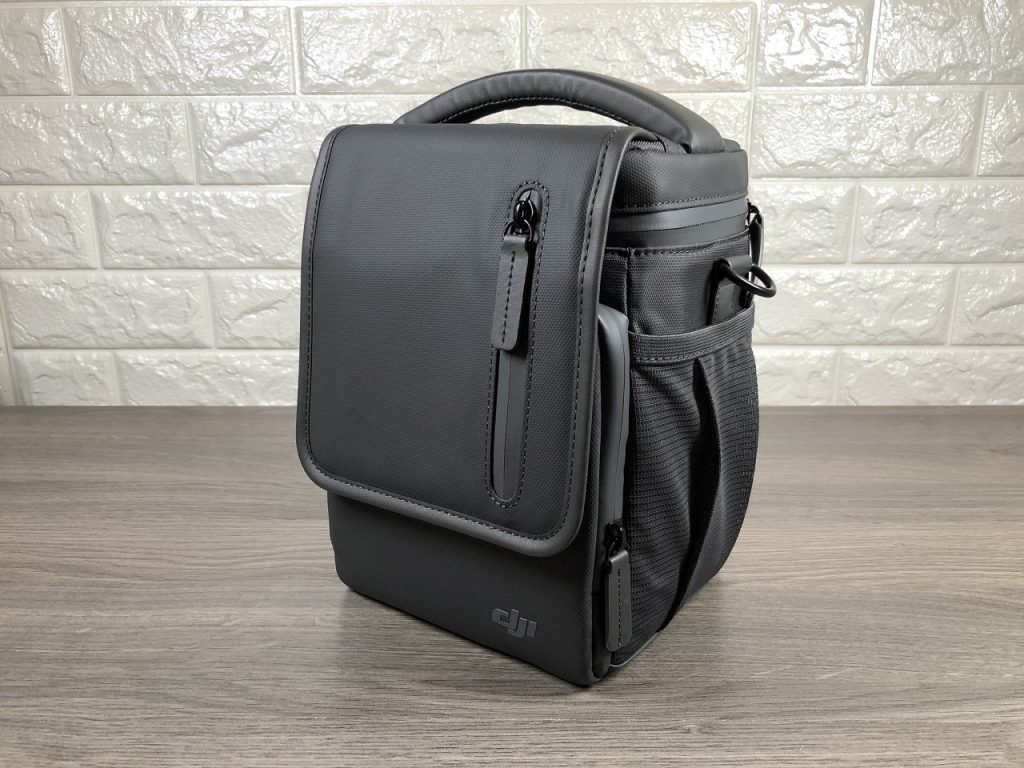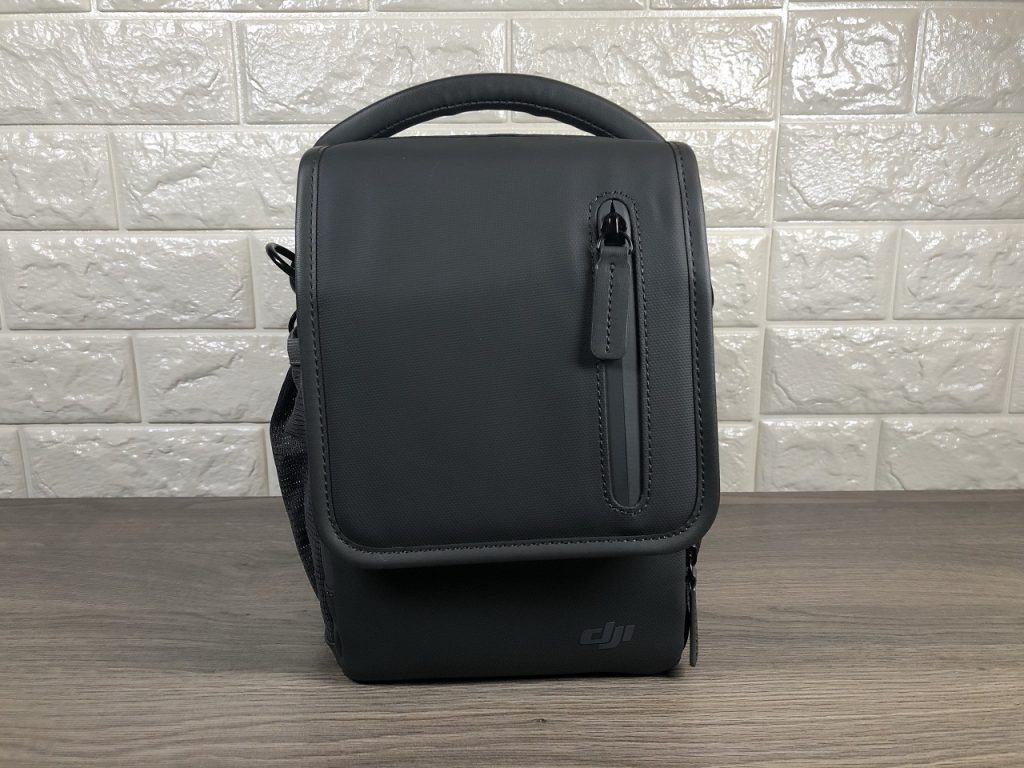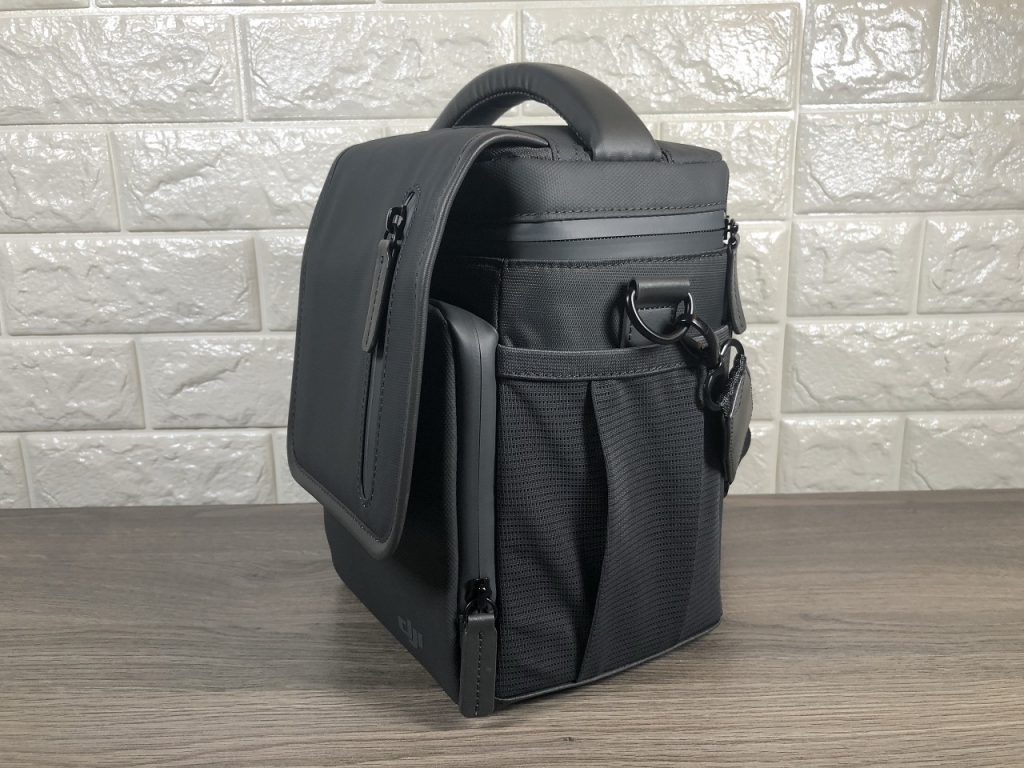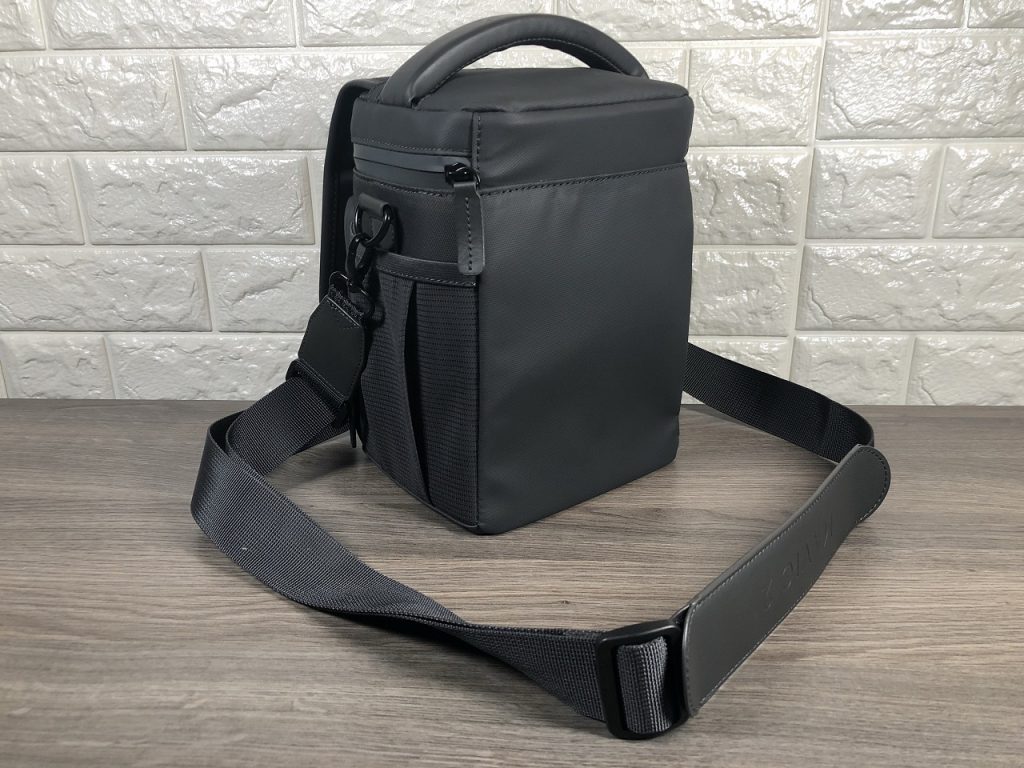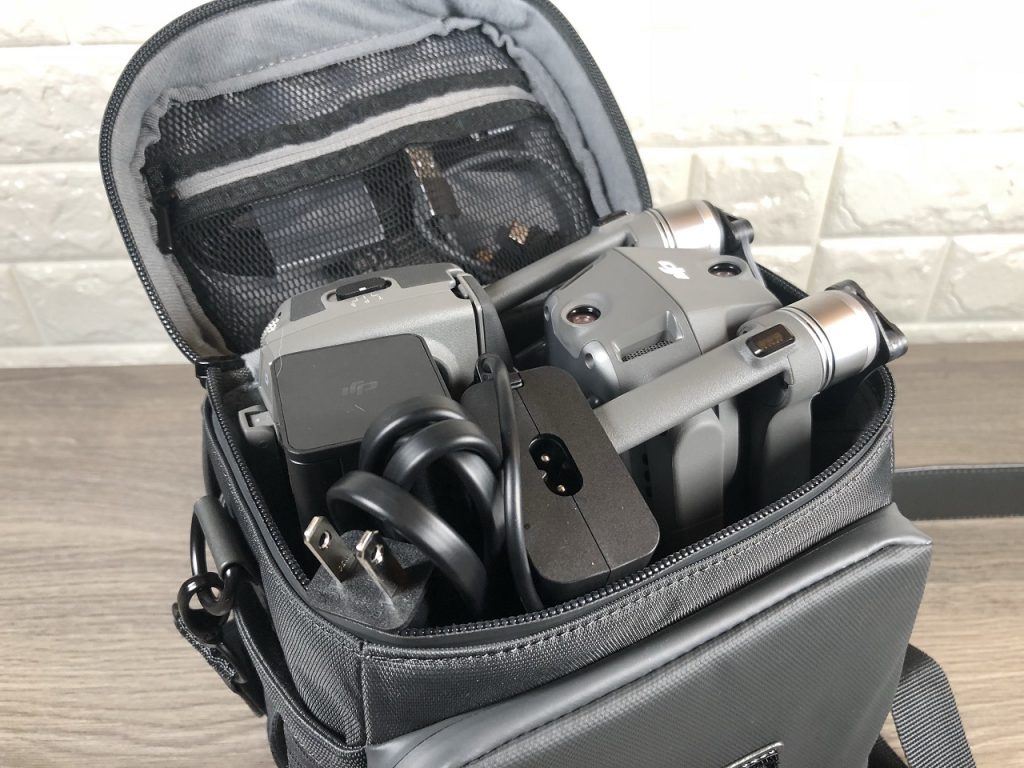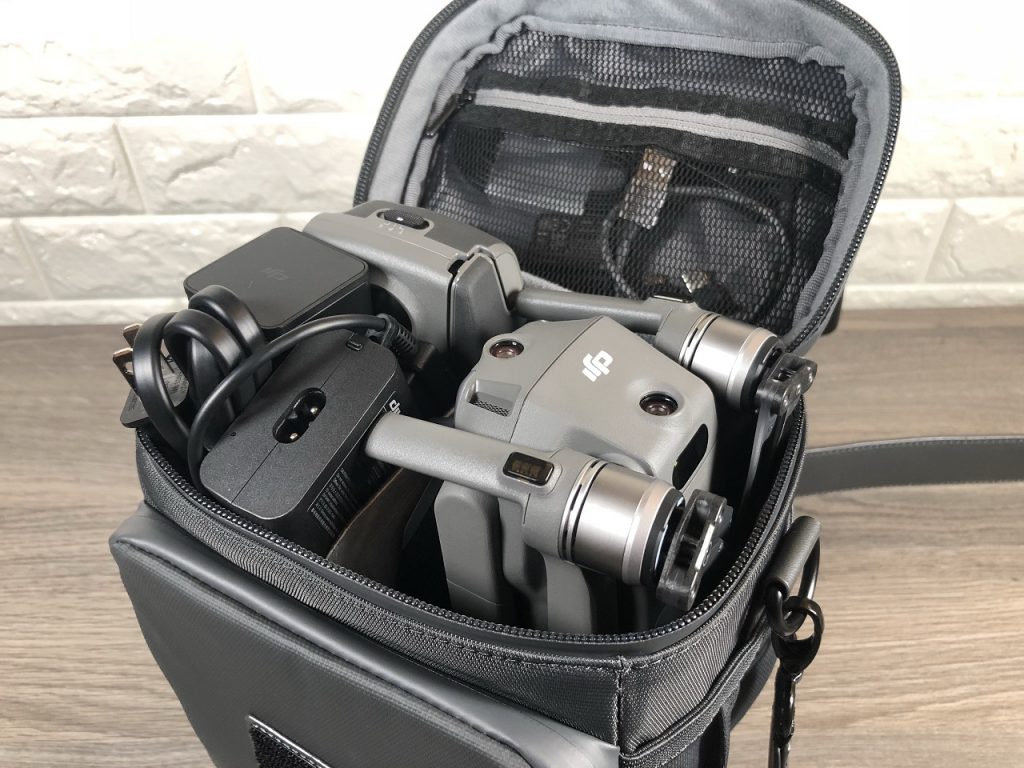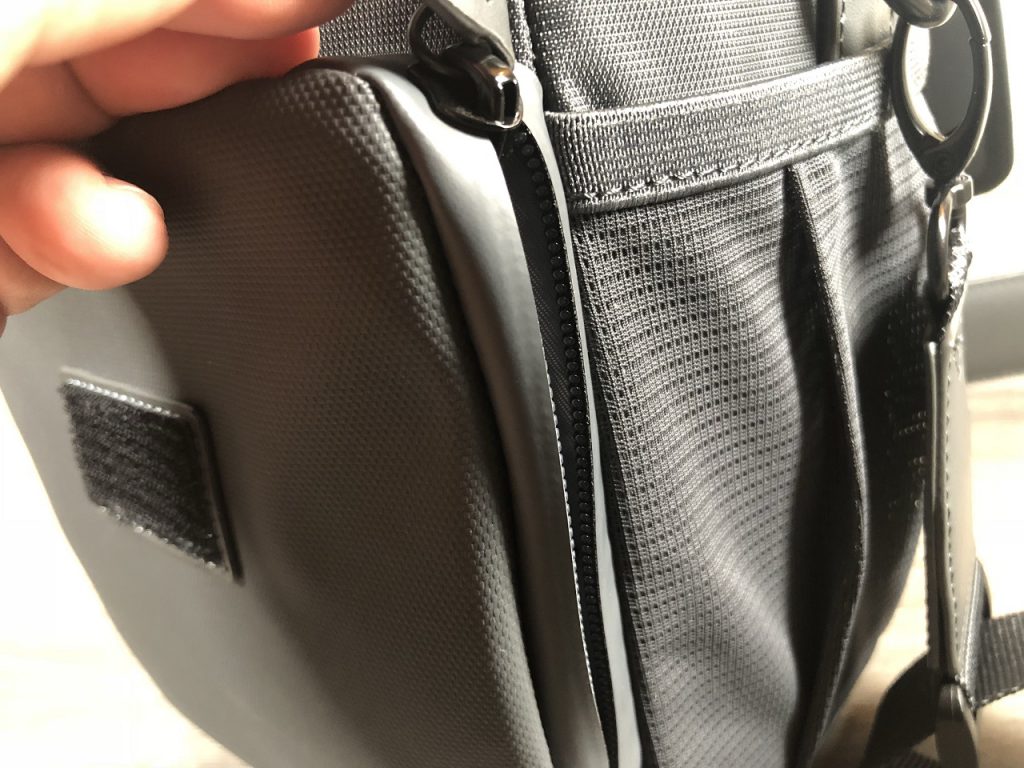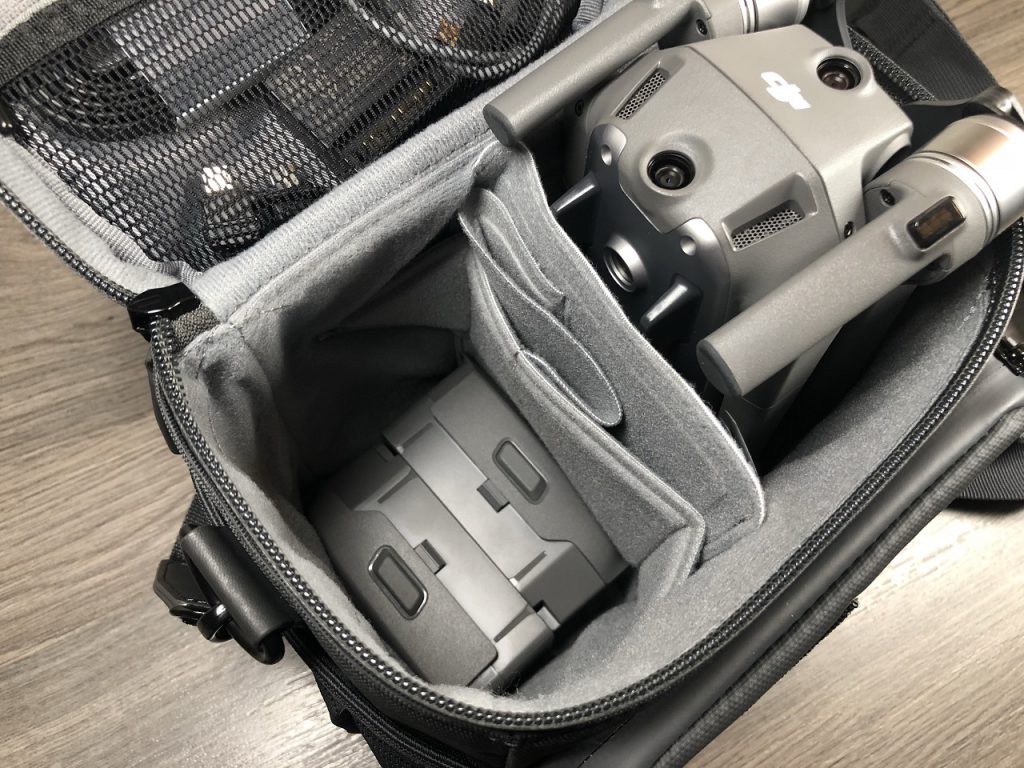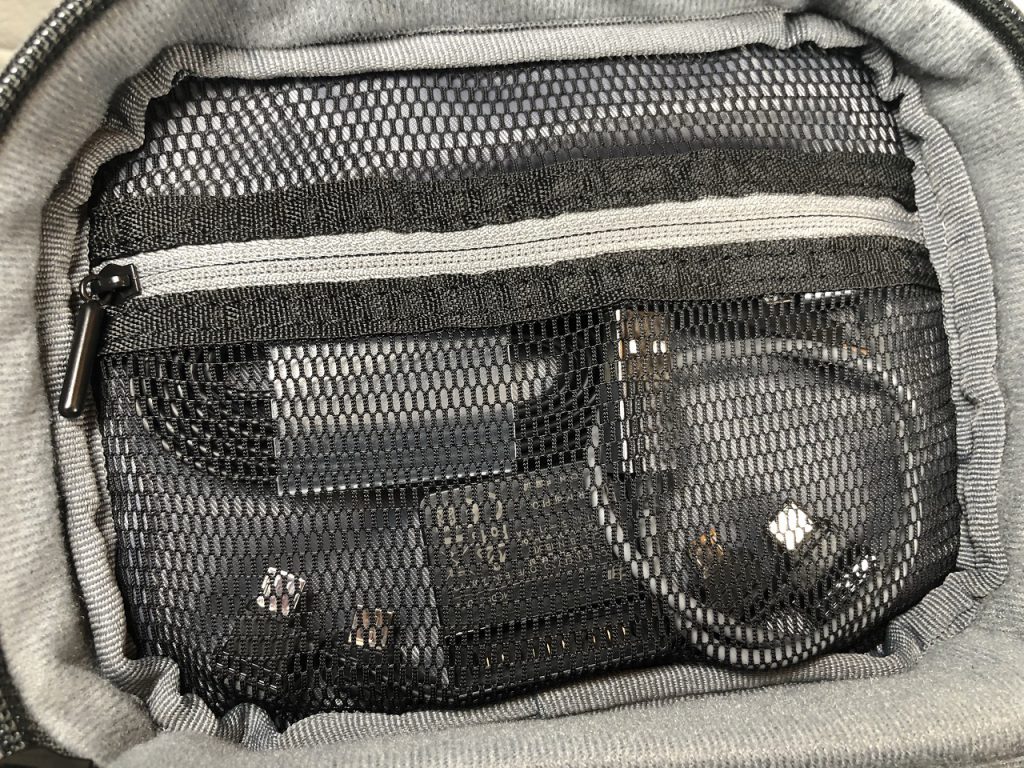 Official Mavic 2 Pro/Zoom Case From DJI | Durable, Waterproof and Impact Resistant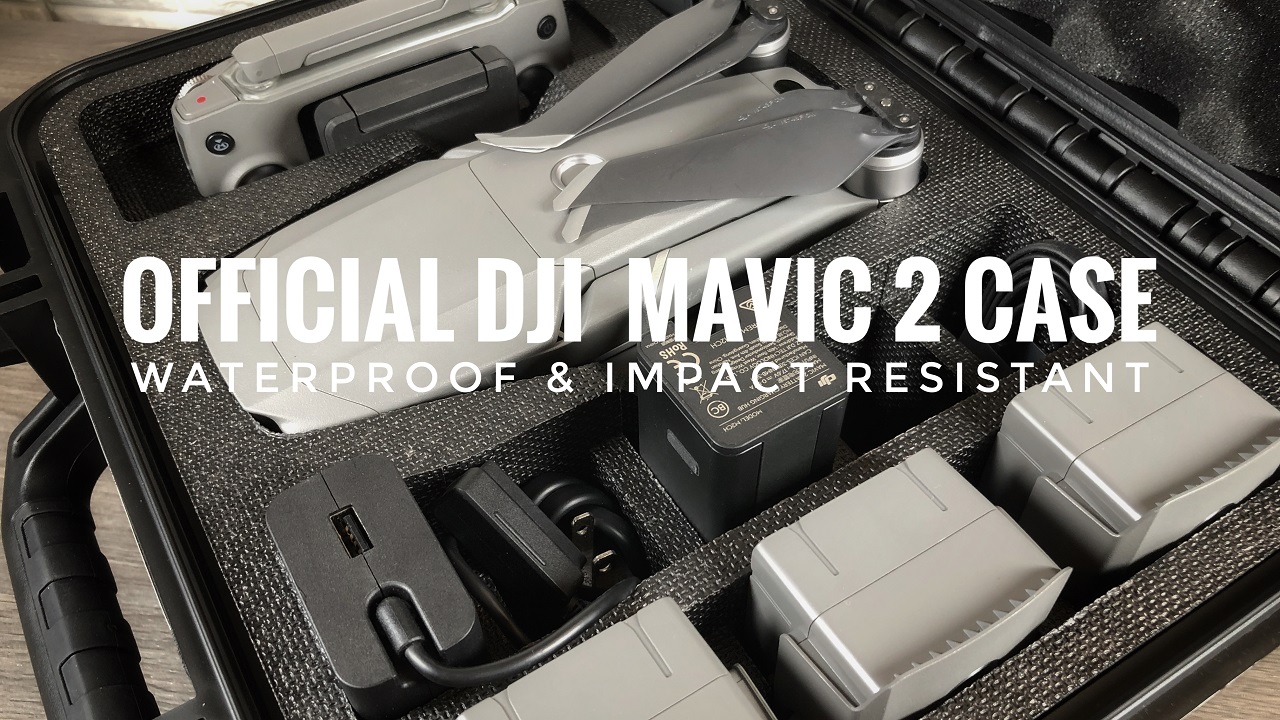 For the most part, when transporting my GoPro and drone gear I prefer to use a backpack, I do a lot of hiking and exploring and I just find it more convenient. However, there are those times when you need a little more protection and a case that is waterproof. Usually, about this time of year, my girlfriend and I start to plan next summers excursions and trips. We need vacation time booked off of work and this year one of our excursions is going to be a weeklong canoe trip here in Ontario. We will be canoeing, camping and hiking our way along the river and of course, I want to bring my Mavic 2 Pro to capture some nice footage. Due to the nature of the trip, I will need a case that can protect my Mavic 2 Pro from water, mud and all the elements that it could be facing such as rain and even taking a plunge in the river if we happen to tip.
I have researched many waterproof hard cases for the Mavic 2 Pro and decided to go with the Official case that DJI sells for the Mavic 2 series. I thought the layout and size of the case is perfect for what I needed. We have limited room in the canoe for gear so I didn't want a case that was too bulky but could still hold all the gear I need and this case fit the bill perfectly. The case has a nice finish that looks very professional and is rated for impacts and drops from 1 meter and has a waterproof rating of IP67. This should provide me with an ample amount of protection and keep it safe no matter what situation may arise. This case is a little pricey at 118 US dollars but as long as it keeps my Mavic 2 Pro dry in an emergency it will be well worth it.
Official Mavic 2 Case: http://bit.ly/2FL5Y6c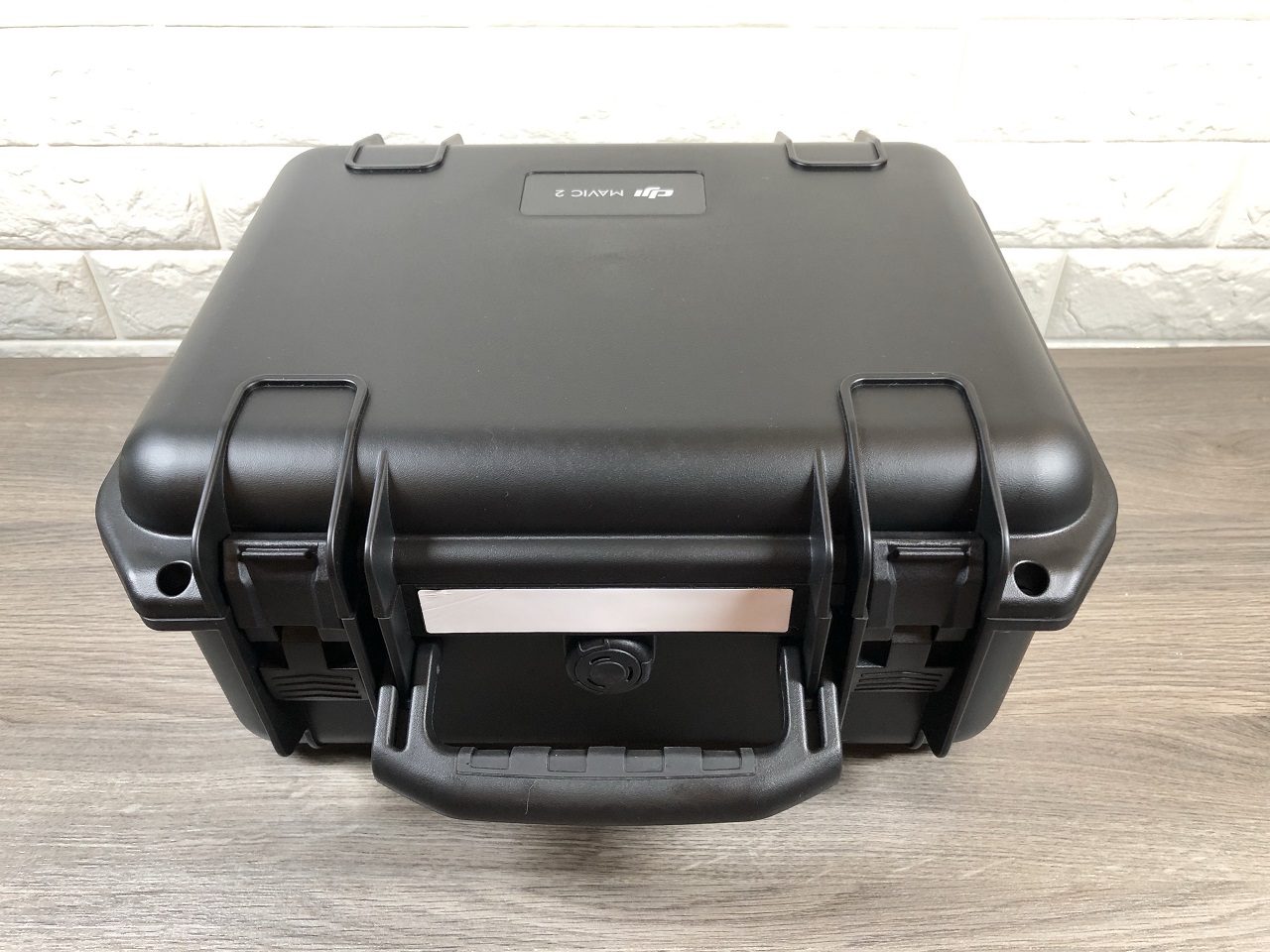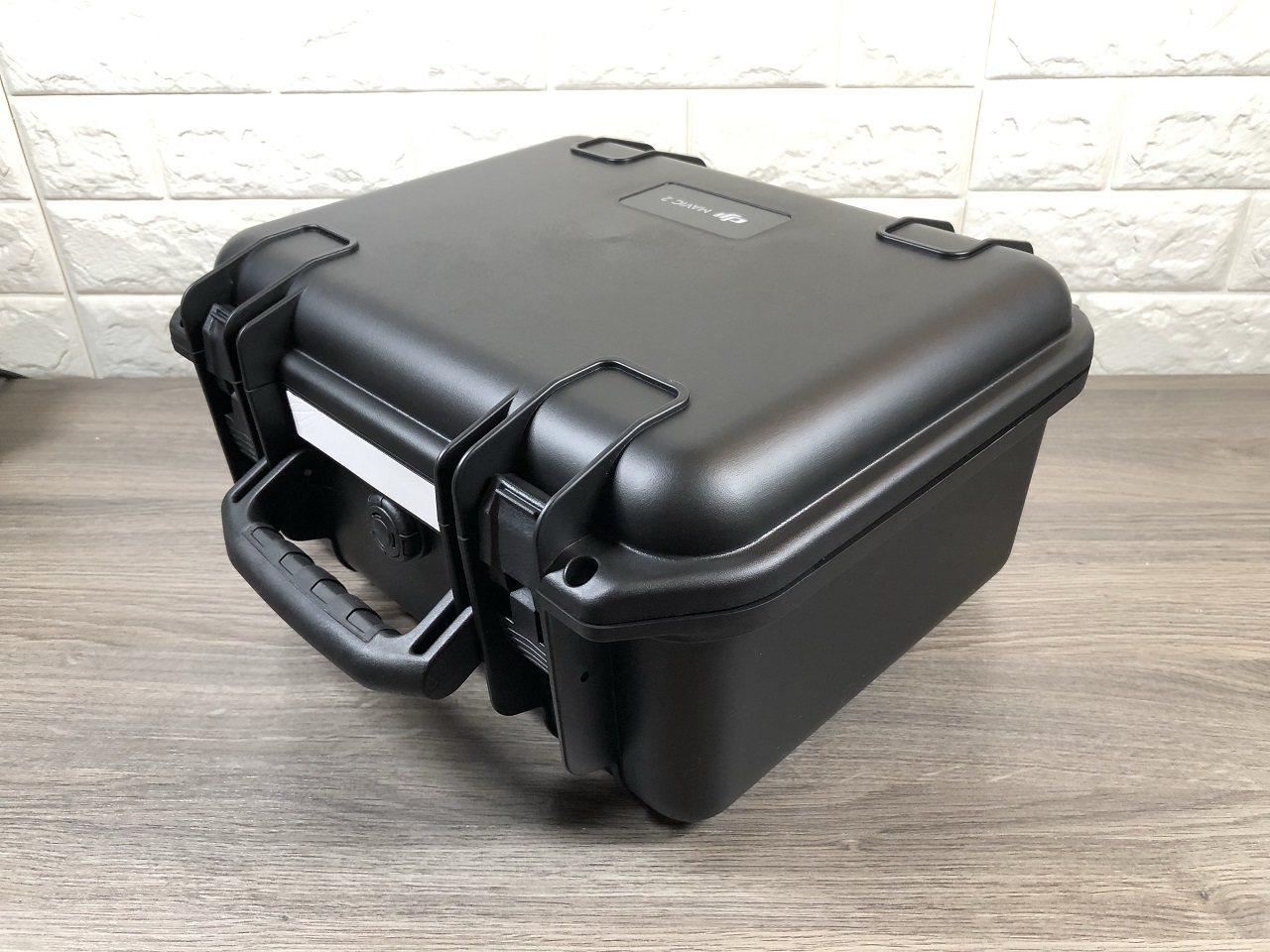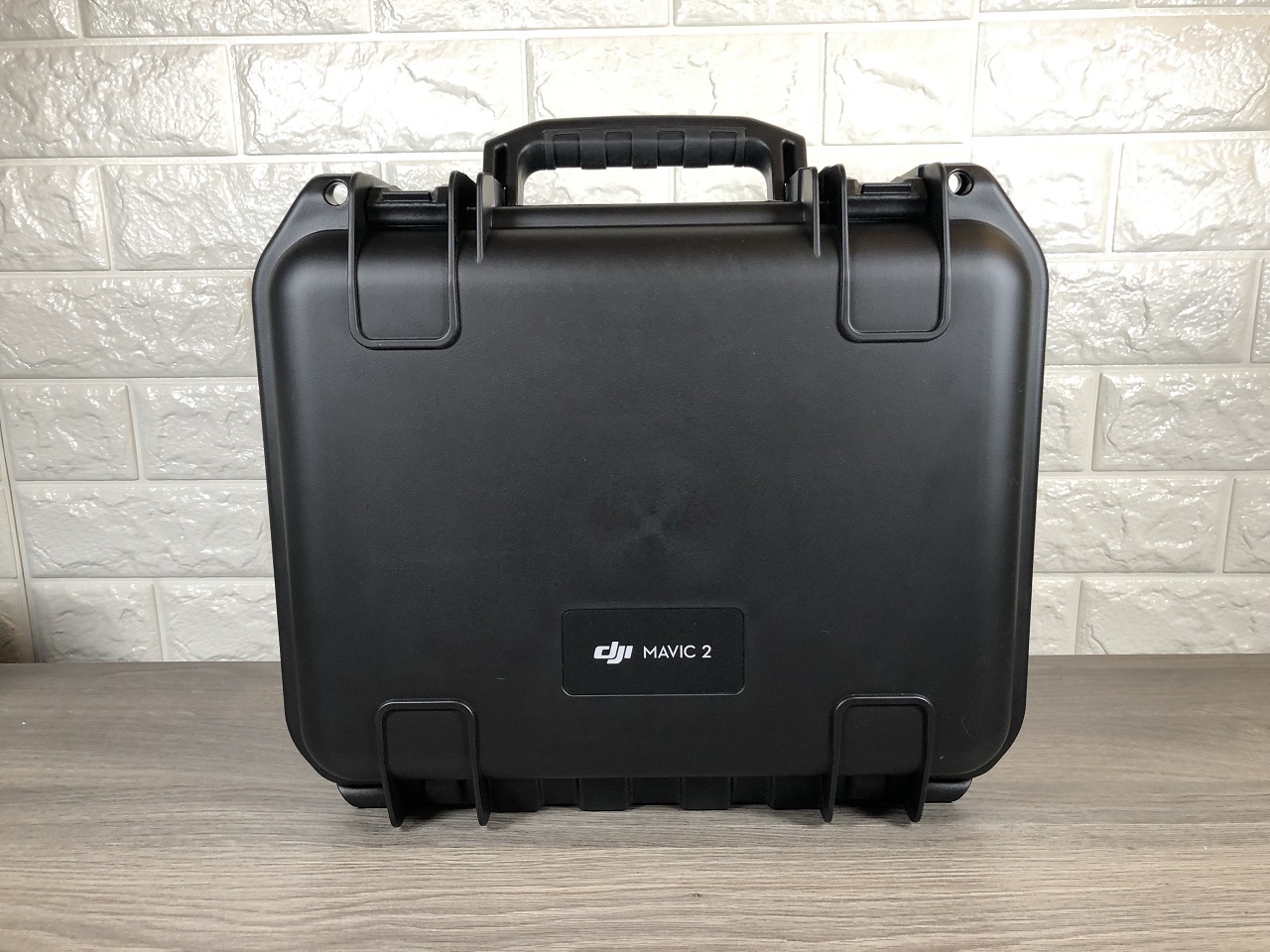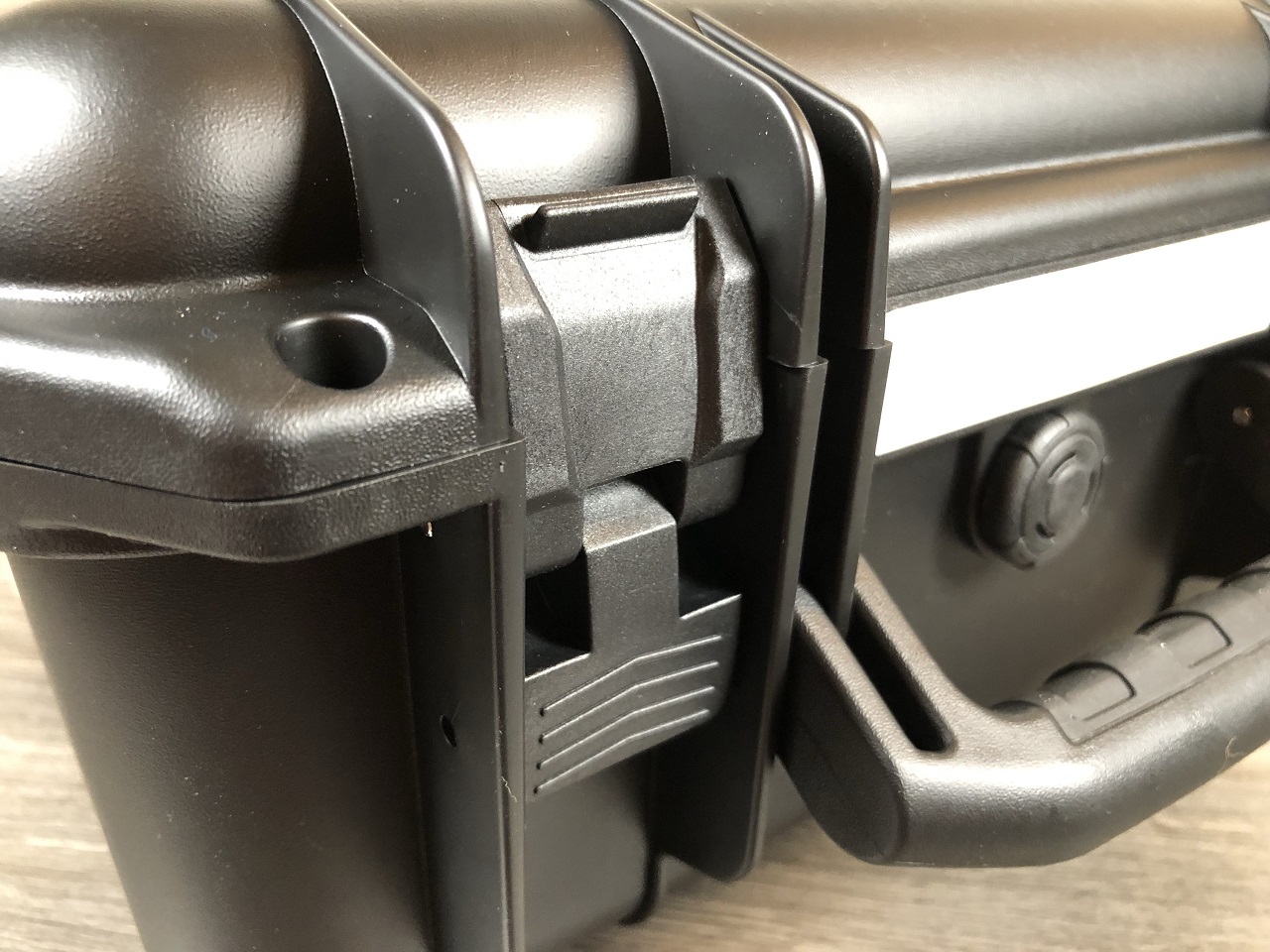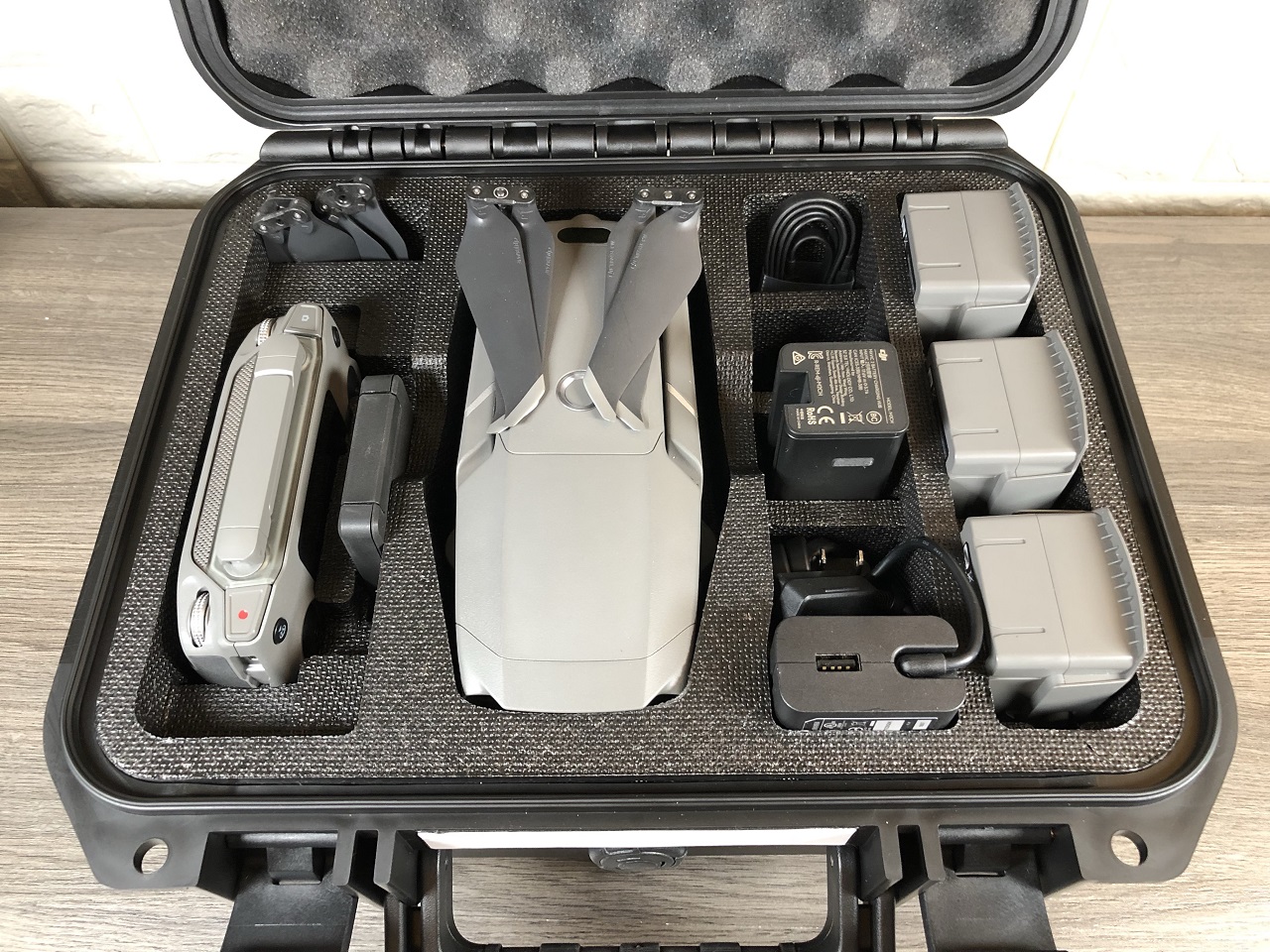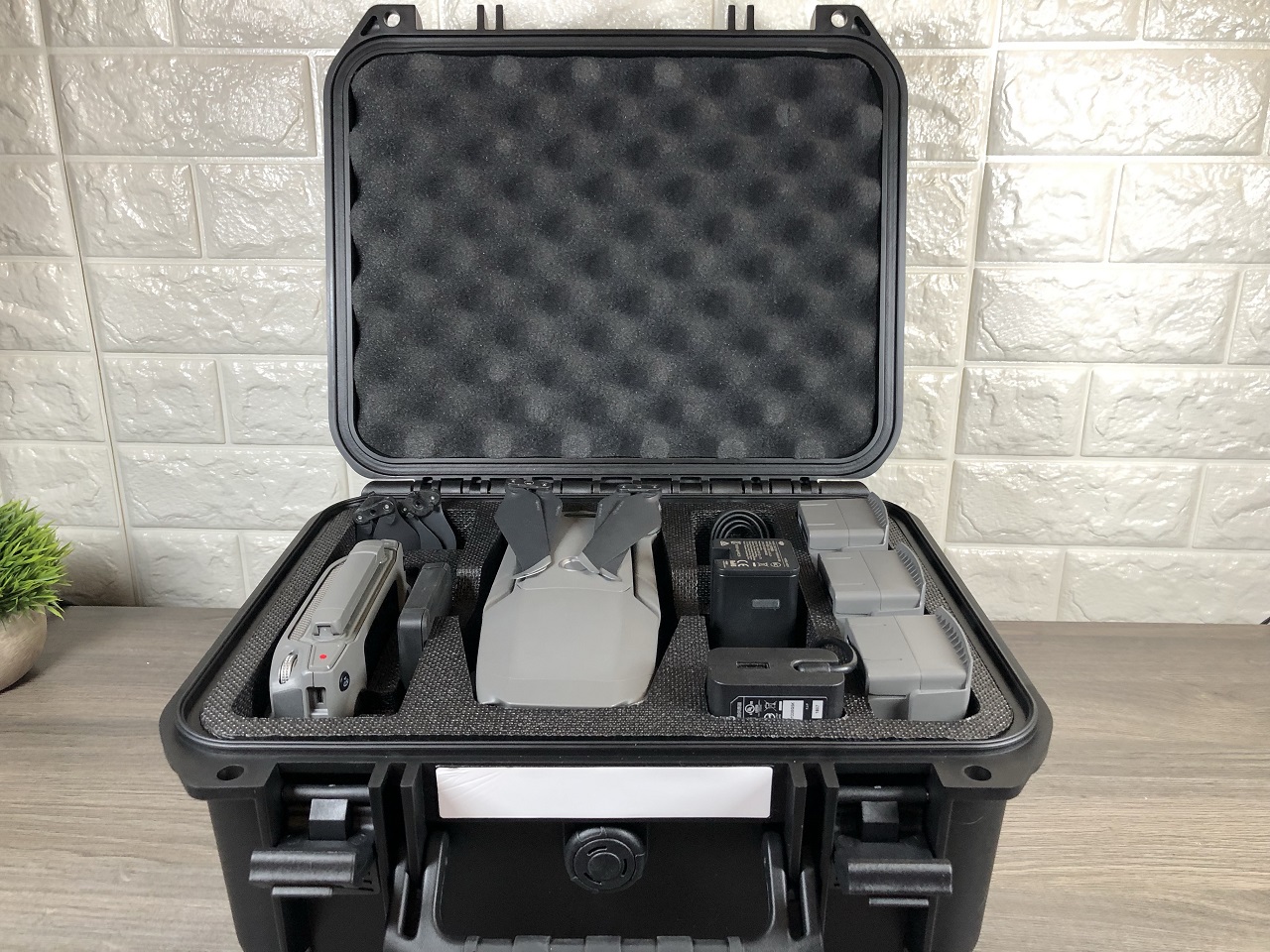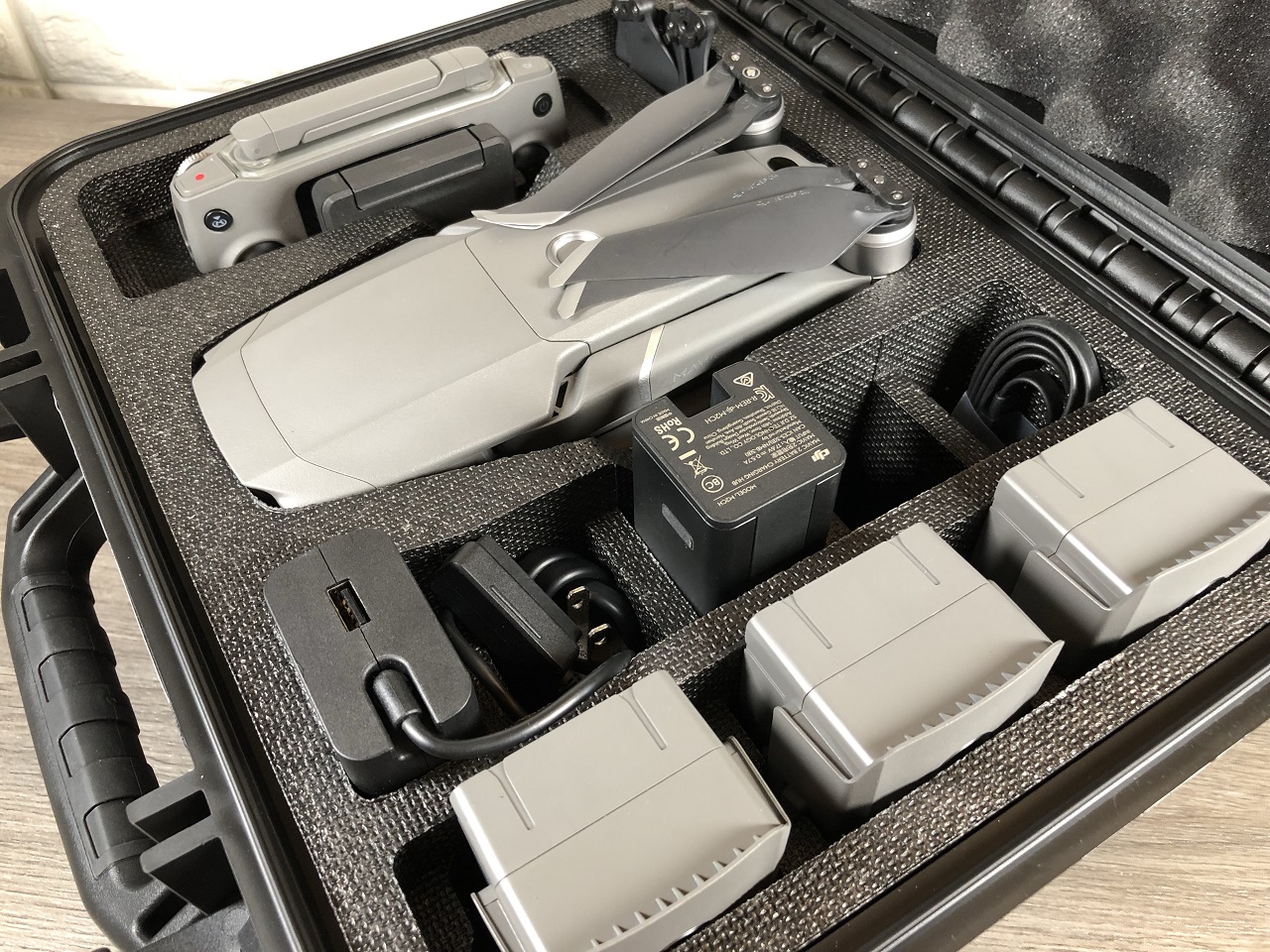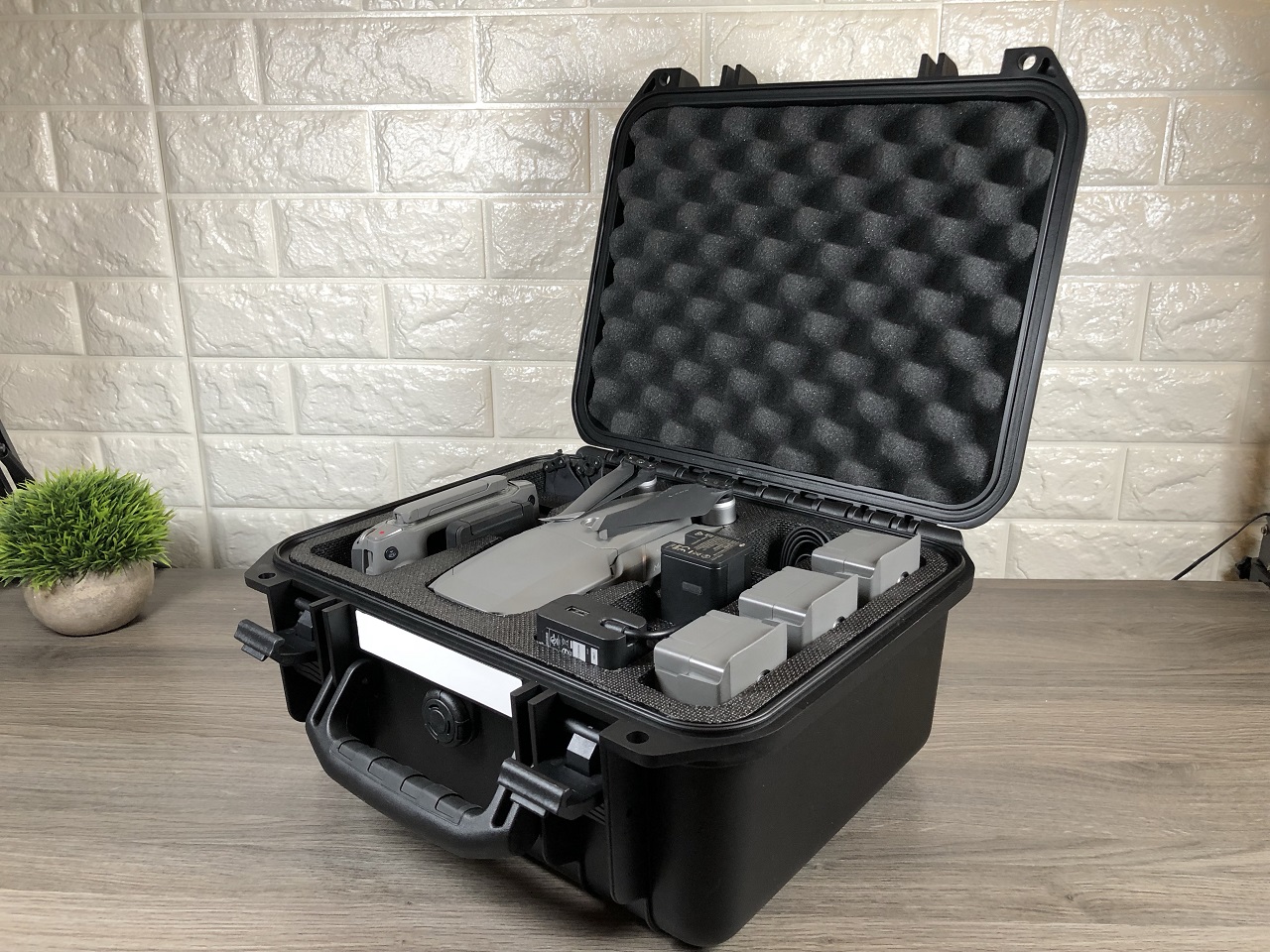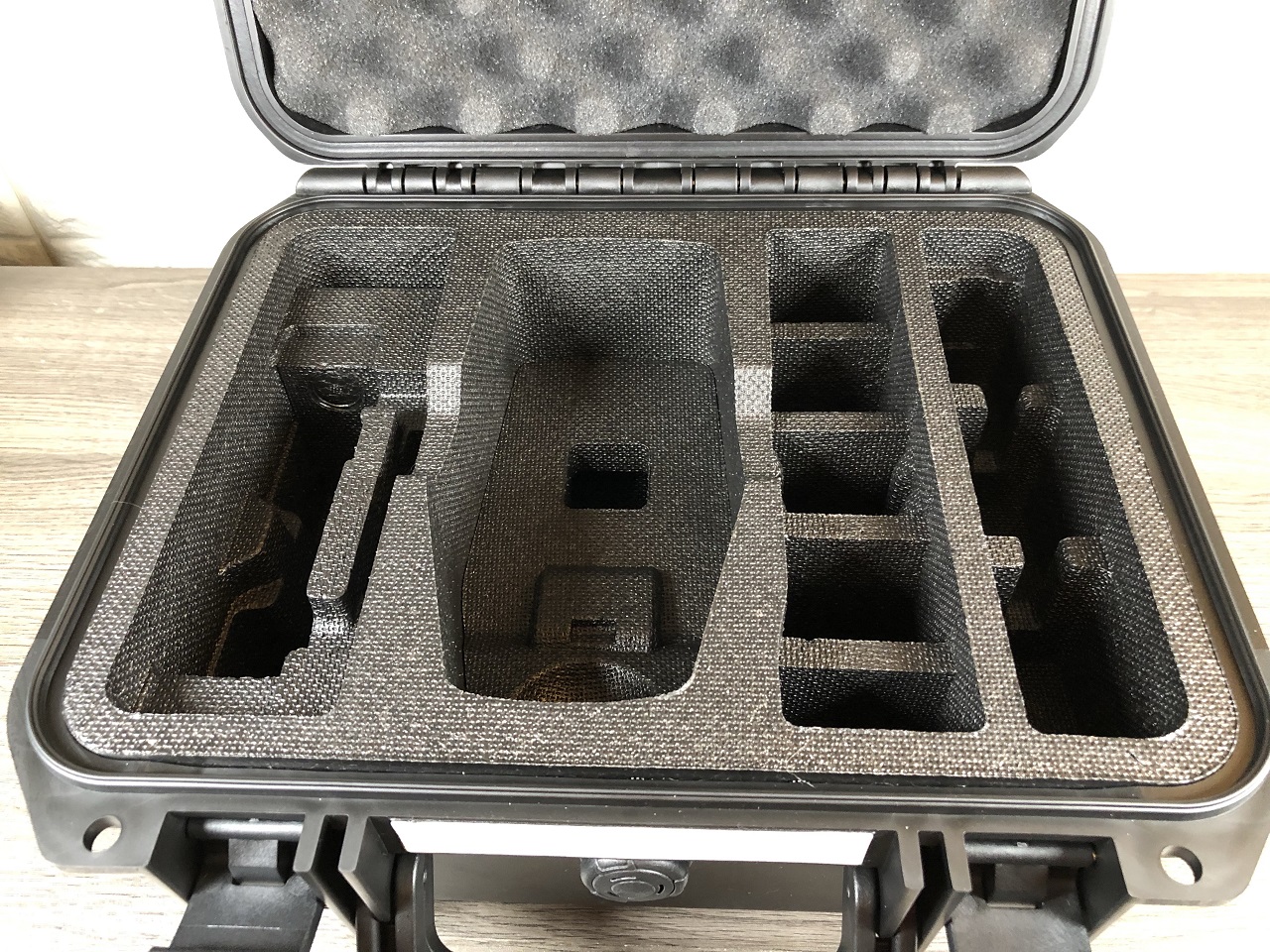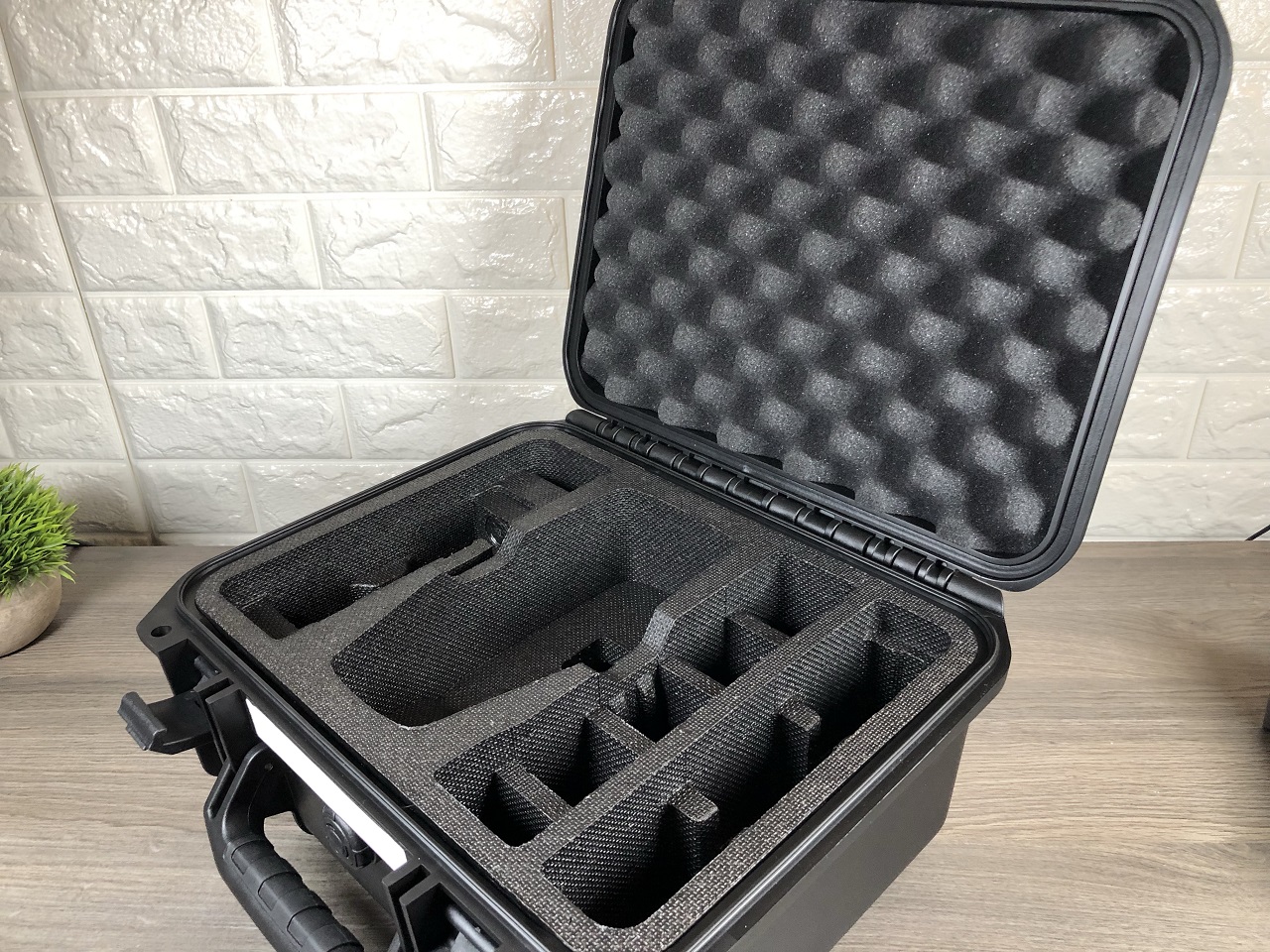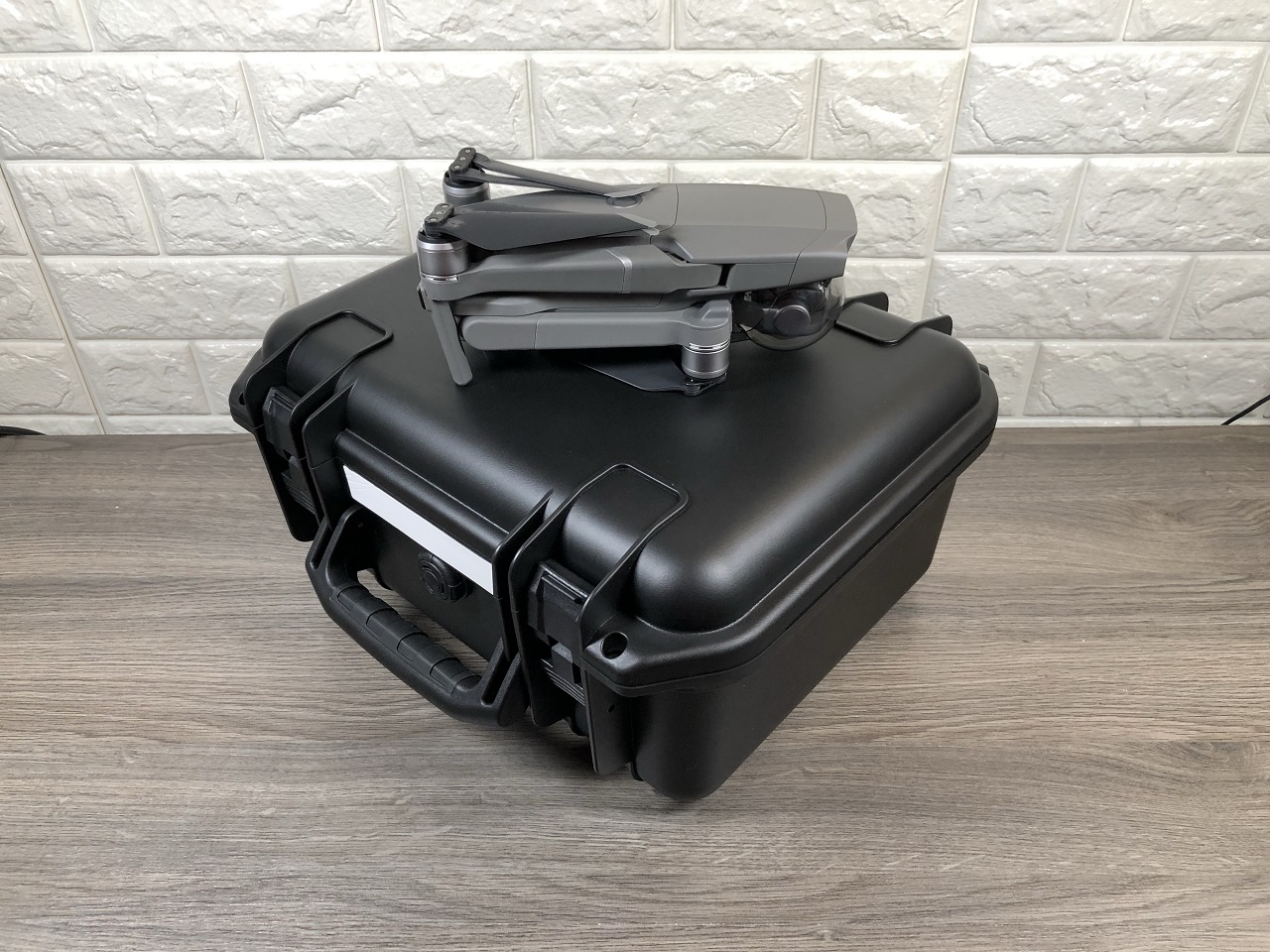 Freewell Gear ND Filters For Mavic 2 Pro | When & Why To Use Them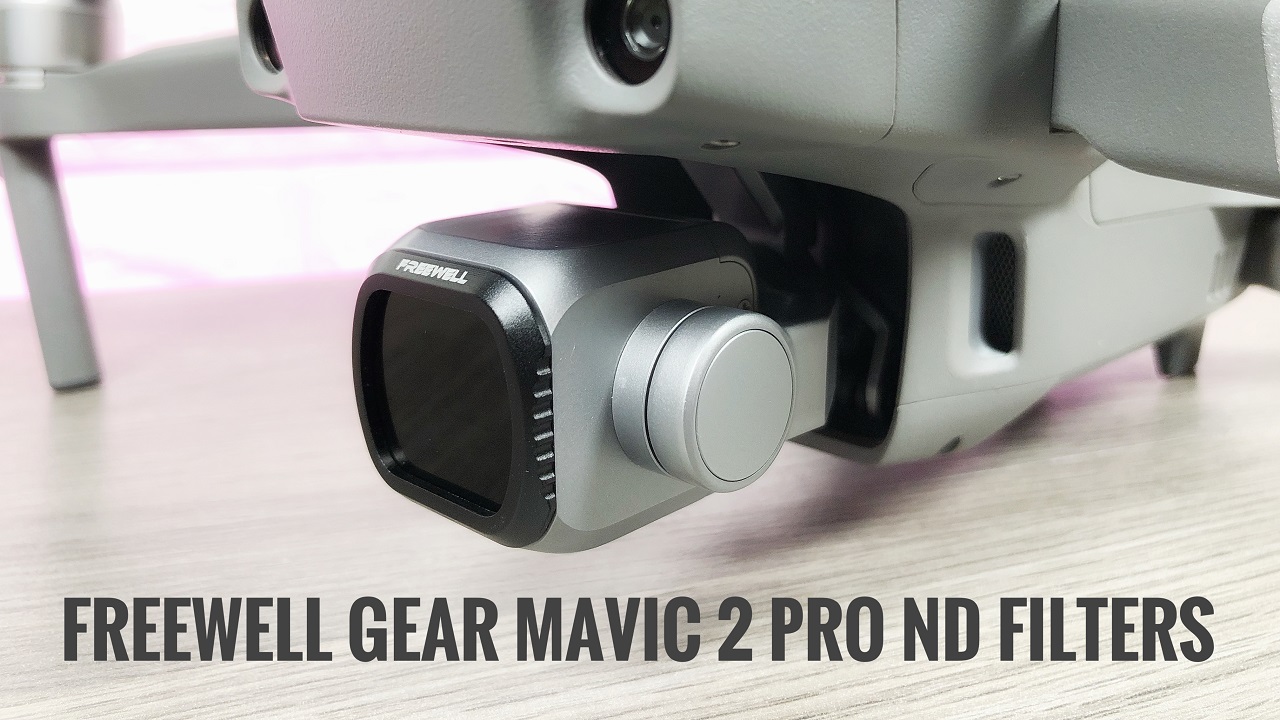 Just like every other drone that DJI has released, Freewell gear has made some nice ND filter kits for the DJI Mavic 2 Pro. Now theoretically due to the Mavic 2 Pro having a variable aperture, ND filters may not be needed when you are trying to follow the 180-degree rule and have that slight bit of motion blur on objects with motion. Now let me explain for those who are not quite sure what ND filters do and what the 180-degree rule is.
The 180-degree rule for cinematography states that you should set the cameras shutter speed to double that of the frame rate in which you are filming. For example, if you are filming at 30 FPS you should set your shutter speed to 60 (1/60th second). If you're filming at 60 FPS then you should set your shutter speed at 120 (1/120th second). Following this rule give a slight amount of motion blur that is pleasing to the eye and brain.
Now there can be a problem when following this rule. On most consumer drones the aperture is fixed and when you set the appropriate shutter speed the image can be overexposed. To correct this you would add an ND filter over the lens which is essentially a pair of sunglasses that cuts back the amount of light that can enter. Now with the Mavic 2 Pro, we have the ability to adjust our aperture, this will also cut back the light that hits the sensor. This again, in theory, eliminates the need for ND filters…or does it? Even with the variable aperture, there are those times that you would still want to use ND filters. Many agree on the Mavic 2 Pro to achieve the best image quality and clarity its best to keep your aperture between f/2.8 and f/5. At this aperture, you would still need to use ND filters on bright sunny days. As well there have been instances when I have set the aperture to f/11 and the image was still overexposed, thus requiring an ND filter.
I have been using Freewell Gear ND filters for many years for my GoPro and various drones I own. I have always been very pleased with the quality and durability and not to mention their very competitive pricing. They offer a variety of filter sets for the DJI Mavic 2 Pro including a standard day 4 pack that includes an ND4, ND8, ND16, and a stand-alone polarizing filter. They also have a bright day 4 pack that also feature built-in polarizers to each ND filter. The pack contains the following an ND8/PL, ND16/PL, ND32/PL, and an ND64/PL. You can also purchase both sets in one package called the "All Day Pack". For those who like to do long exposure photography with their Mavic 2 Pro, they even sell an ND1000 and ND2000 filter. The Freewell gear ND filters are similar in size and weight to the stock lens cover and does not affect the gimbal performance. You can also attach the gimbal cover when the ND filters are installed, no need to remove them for transport.
You can watch our YouTube review video to see these Freewell ND filters in action.
Standard Day M2P ND Filters: https://amzn.to/2Iwwcqu
Bright Day 4 Pack ND Filters: https://amzn.to/2IAdU89