DJI Mavic Air USB Cables Explained
So if you are brand new to DJI drones and more specifically the DJI Mavic Air you probably have been watching videos and unboxings on YouTube and may be a little confused by all the little parts included like the little square plastic parts and small USB Cables. The USB cables are to connect the remote to your smart phone. There is all ready one installed and it is for the iPhone with a lighting end. They include two extra's in the box, one with a USB-C end and one with a Micro USB end. They can be easily swapped out depend on which phone you use. The little plastic clips help mount the USB cable in the remote and hold them in place. They include different sizes for each of the USB cables. This part also allows the USB cable to slide up and down and side to side for precise alignment of your phones port. Watch our YouTube video demonstrating how to change the different USB cables for the DJI Mavic Air remote.
Mavic Air (DJI Website) https://goo.gl/t74LaQ
Mavic Air (Amazon) http://amzn.to/2EccQaM
Review Of FreeWell Gear Mavic Air Cases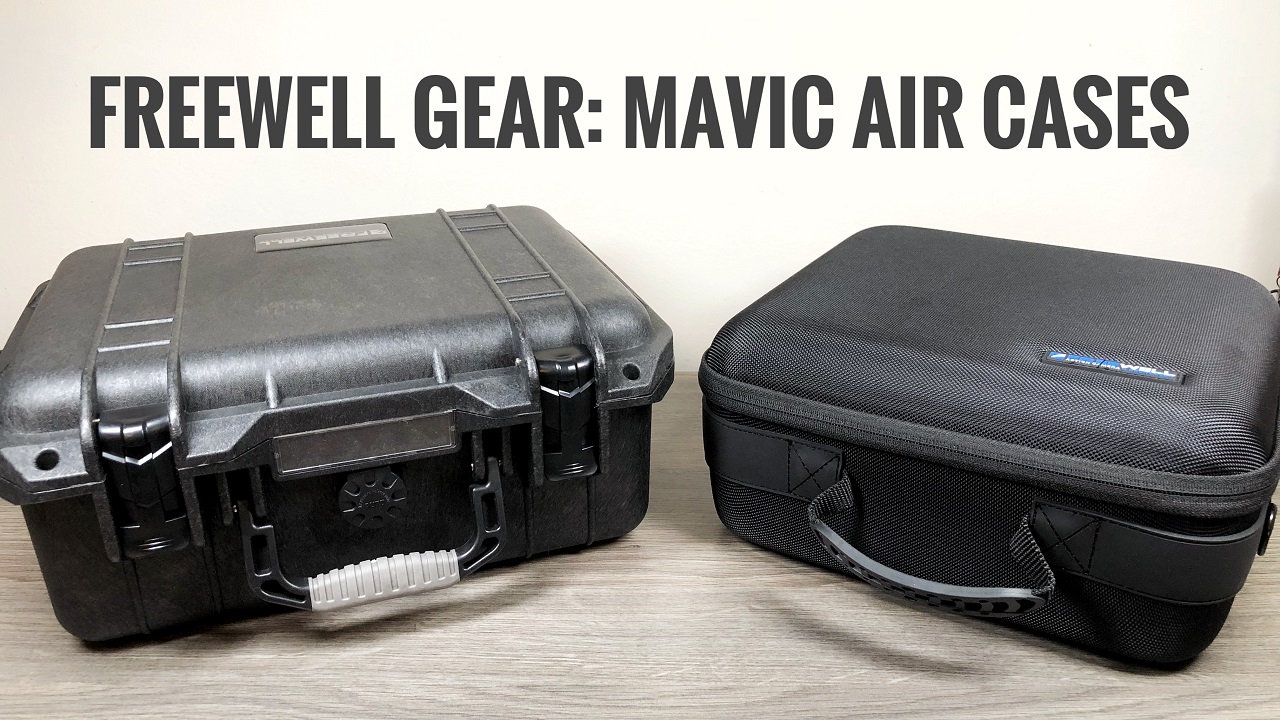 In this video review we take a look at two cases provided to us by Freewell gear for the DJI Mavic Air. One is a soft case and one is a hard style case. Watch our video review.
Hard Case (USA) https://amzn.to/2qWUba3
Hard Case (CAN) https://amzn.to/2Jii2sq
Soft Case (USA) https://amzn.to/2qVQ8Lh
Soft Case (CAN) https://amzn.to/2FaXP5g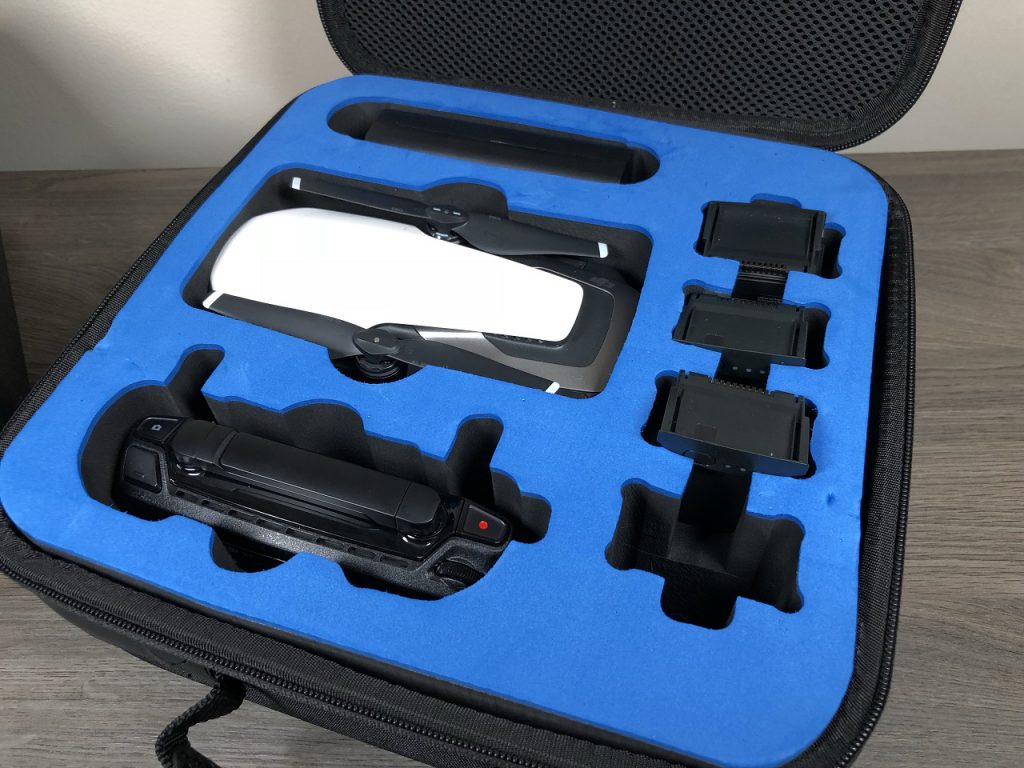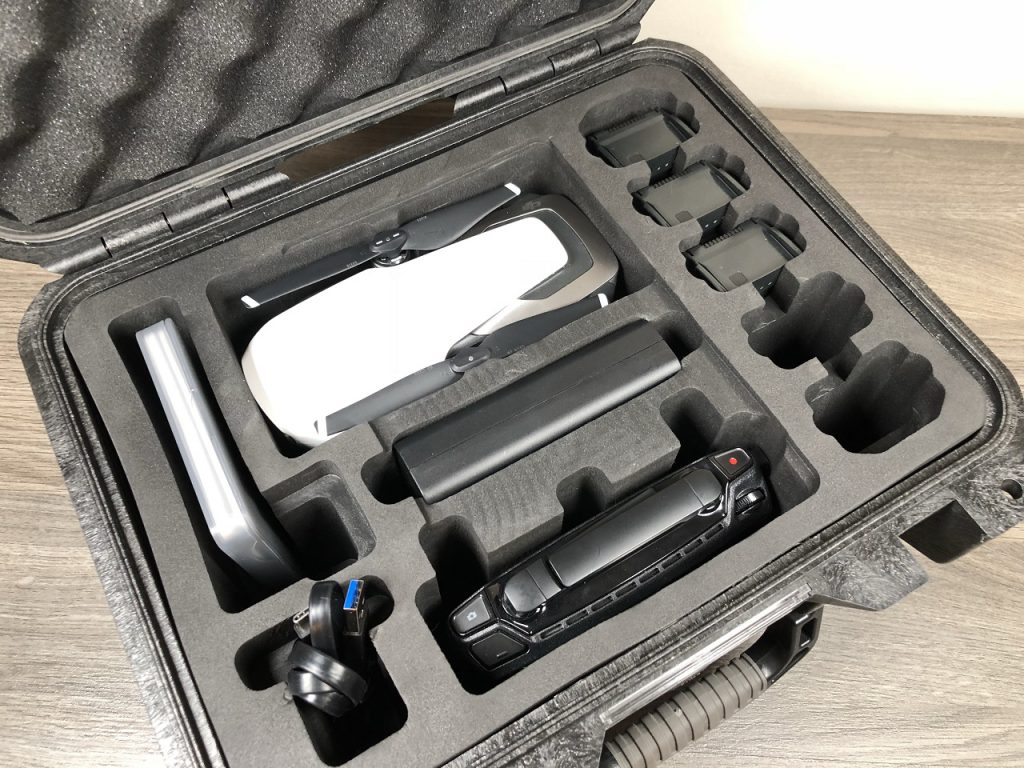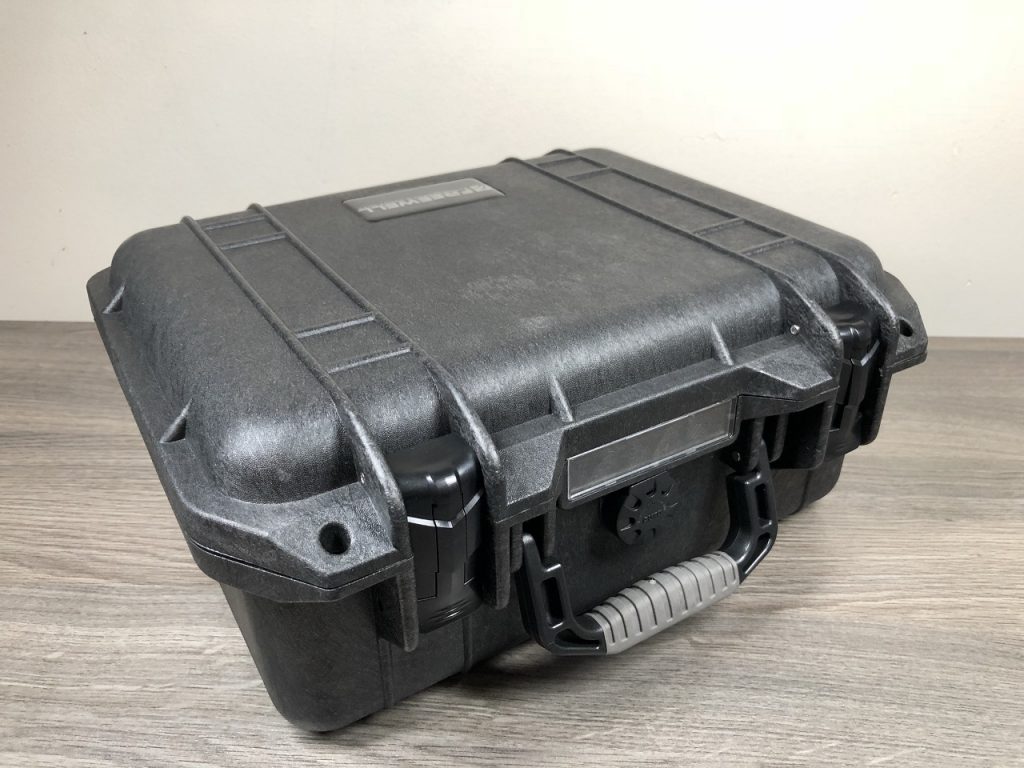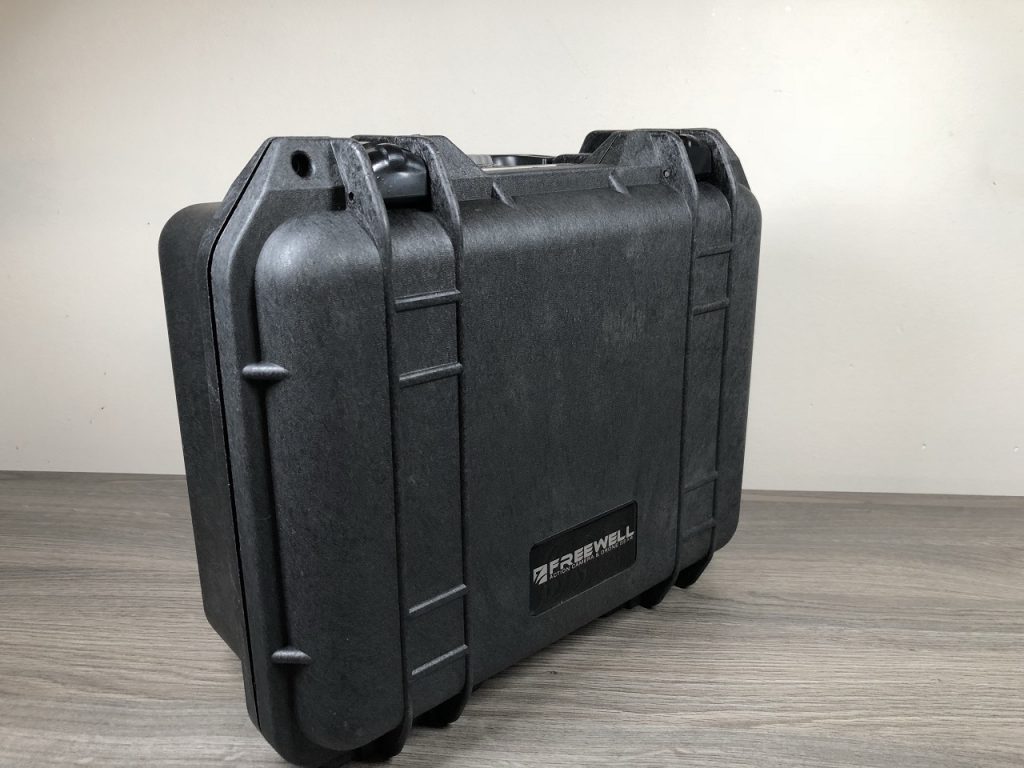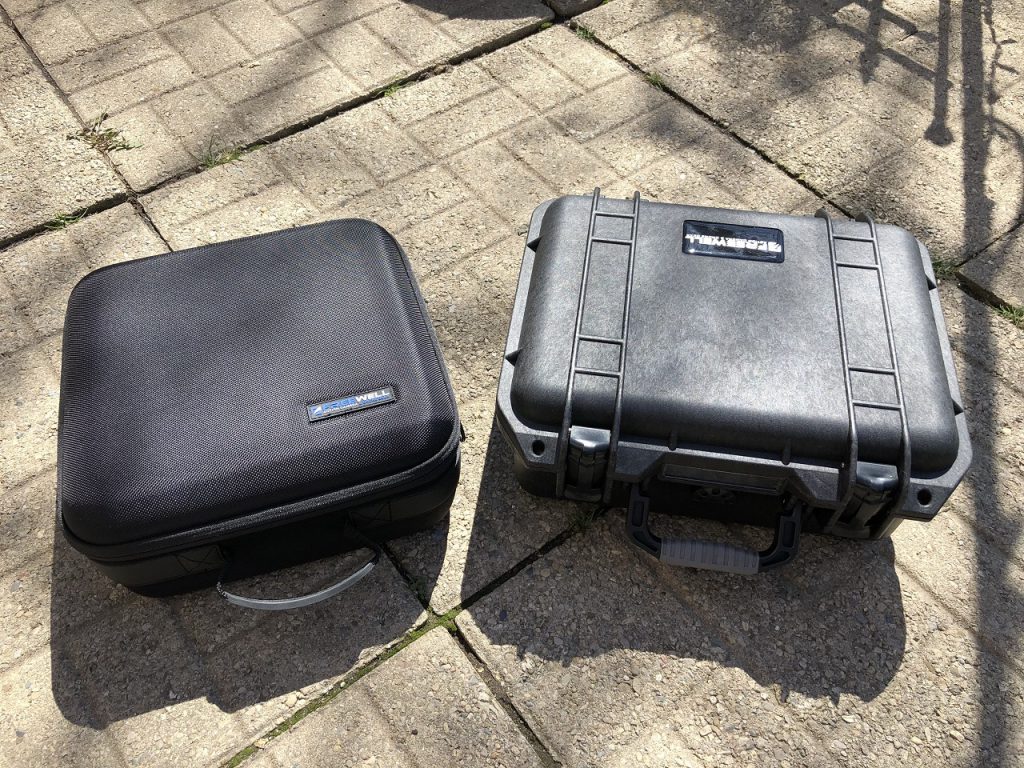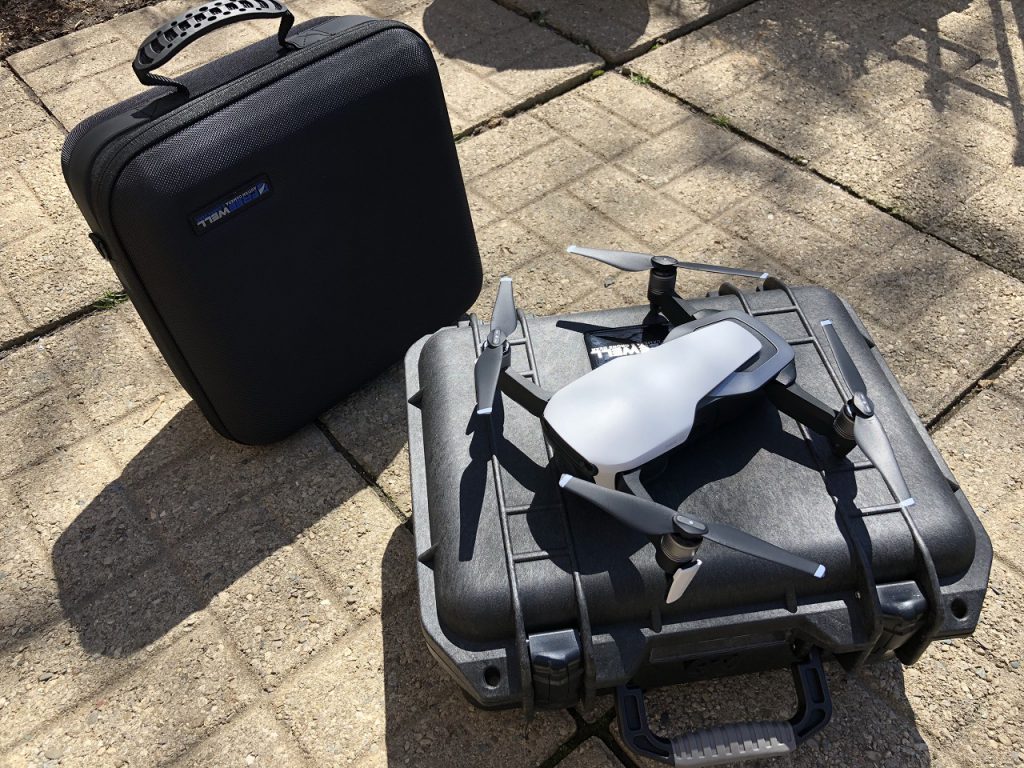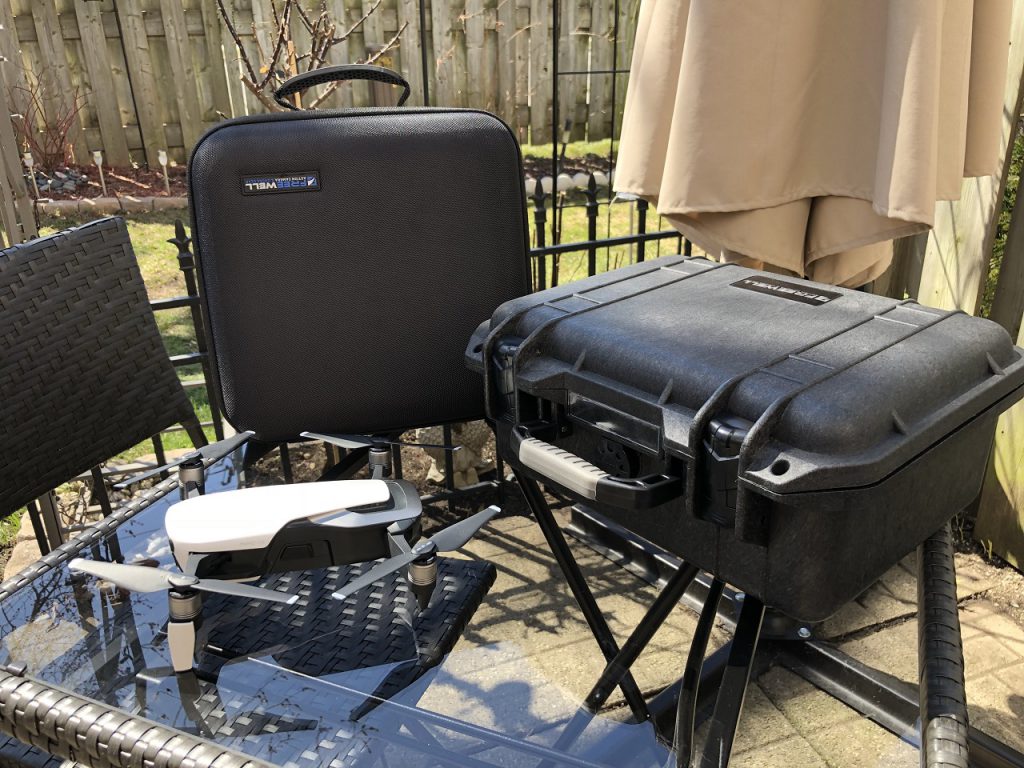 Review Of Polar Pro Katana For DJI Mavic Air | Hand Held Rig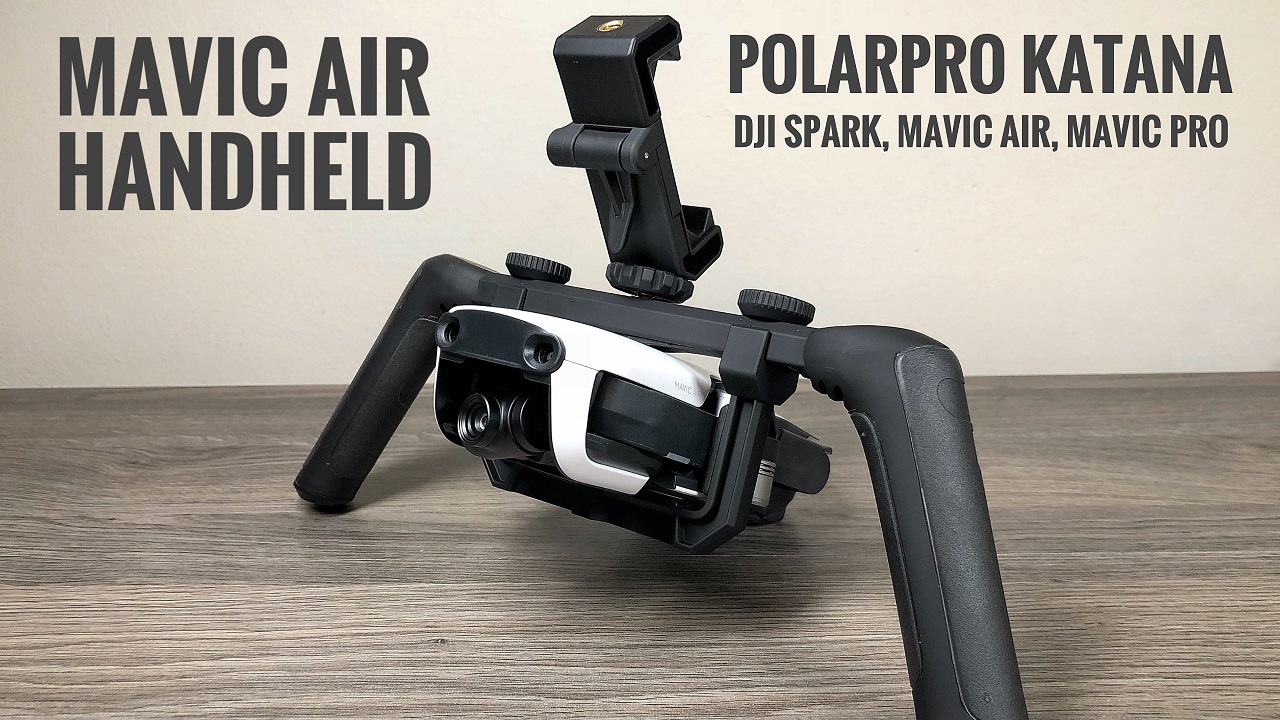 In this video we are taking a closer look at the Katana by PolarPro for the Mavic Air. This unit turns your DJI Mavic Air into a powerful hand-held stabilized camera rig. Now some may ask why you would want to turn you Mavic Air into a hand-held camera, a better question is why wouldn't you want to! The Mavic air has a really good quality camera on board it records at 4K 60 FPS and at 100 MBS. The Mbits per second is higher that the iPhone and the GoPro Hero 6 so theoretically can capture a higher quality video. With its built-in gimbal for stabilized footage it makes for a great hand-held option and doesn't require the expense of perhaps buying another camera if you wish to capture ground footage.
One of the really nice features of the PolarPro Katana is the fact that it is expandable. If you purchase a kit for the Mavic Air, but later purchase a DJI Spark the unit will be compatible. All you need to do is purchase the Spark specific mount, you don't have to purchase a complete kit again. PolarPro also sells separately or in a kit a T-Grip handle that makes it easier to capture low footage. Currently the PolarPro Katana is compatible with the DJI Spark, Mavic Air, Mavic Pro/Platinum and I am confident that as DJI releases new compact drones, Polar Pro will make new mounts for them to make them work with the Katana system.
I have been using the PolarPro Katana for about a month now, I have had a good amount of time to test and play with it. I am really pleased with it performance and ease of use. Mounting the Mavic Air or other DJI Drones is quick and easy. The handles make it comfortable to hold and really helps you grab some beautiful stable footage. It comes apart nicely and easily fits into your backpack until your ready to use it again.
Katana for Mavic Air: https://amzn.to/2KBTzzS
Katana for Mavic Pro: https://amzn.to/2HVEzuA
Katana for Spark: https://amzn.to/2rjunWJ
Katana With T-Grip Mavic Air: https://amzn.to/2KC39CK
Katana With T-Grip Mavic Pro: https://amzn.to/2JTUfPL
Watch our full review on YouTube for sample footage from the DJI Mavic Air mounted in the PolarPro Katana