DJI Sling Bag Review | Best Case For The DJI Goggles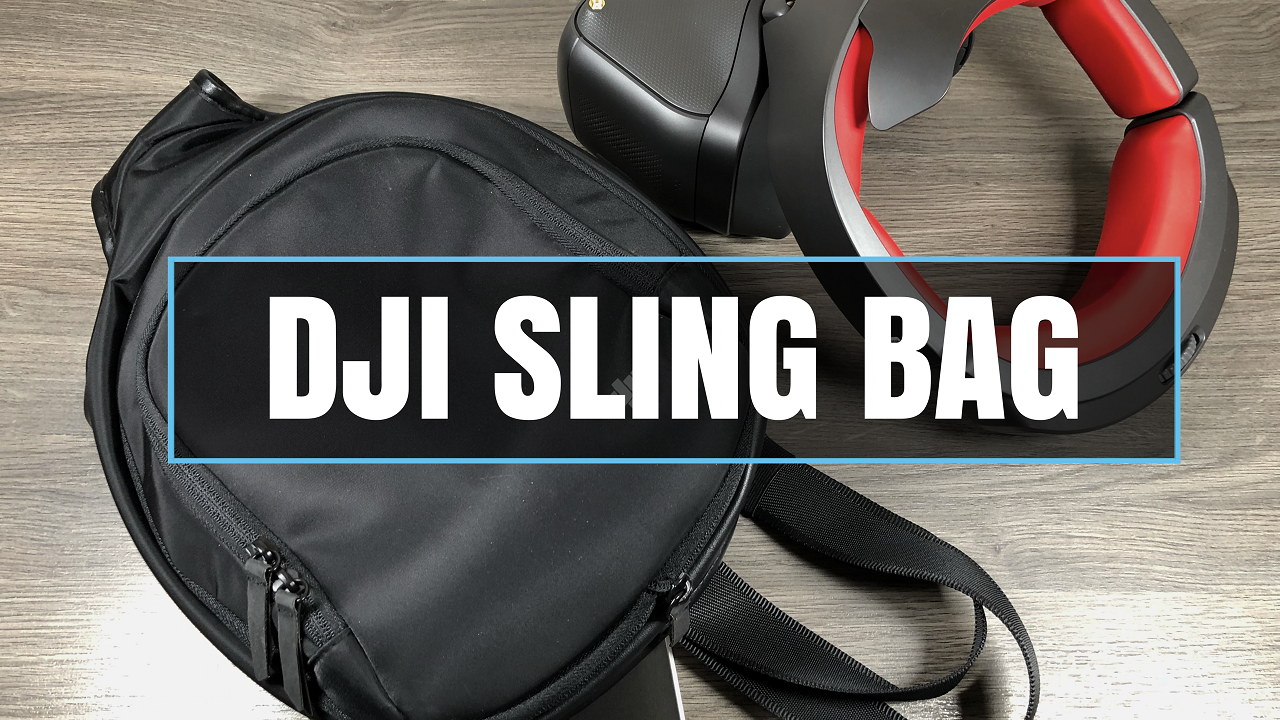 If you have been looking for a storage solution for your DJI Goggles you may want to take a look at the DJI Sling Bag. This sling bag style case is designed to hold the DJI Goggles as well as a Mavic Pro or Mavic Air, it also works well with the DJI Spark. One of the really nice features of the DJI Sling bag is the fact that it is convertible which means if you are only going to be storing the goggles inside, it zips up small so you don't have all the extra bulk. However if you wish to carry a drone in the pack as well, there is plenty of room. It can hold a total of 3 Mavic Pro batteries plus remote, or 5 Mavic Air batteries and remote.
This bag looks and feels like a premium product, something that I have come to expect from DJI gear. One thing I have not been able to find out online is if the bag is water-resistant. Due to the design of the zippers and material I would have to say it is. Overall a nice case for the DJI Goggles. Watch our review video featuring the DJI Goggles sling bag.
DJI Sling Bag (DJI Website) https://goo.gl/pKvG7L
DJI Sling Bag (Amazon) https://amzn.to/2J9fgps
Mavic Air (DJI Website) https://goo.gl/t74LaQ
Mavic Air (Amazon) http://amzn.to/2EccQaM
DJI Goggles RE (DJI Website) https://goo.gl/qaWFrQ
DJI Goggle RE (Amazon) http://amzn.to/2HC1meI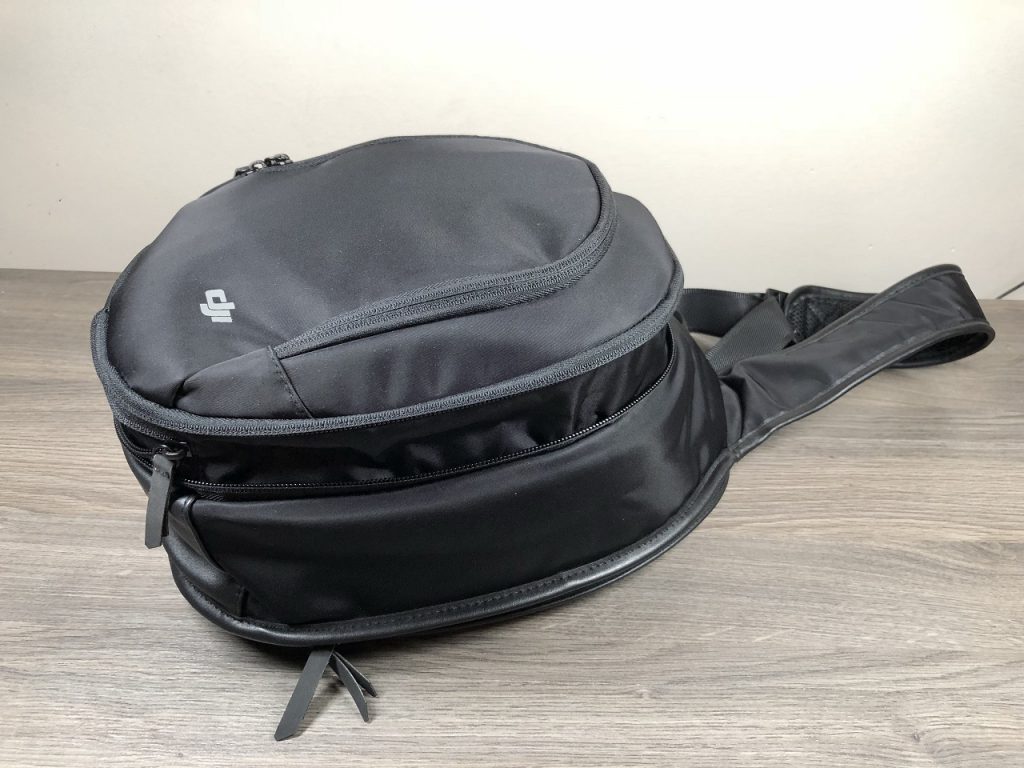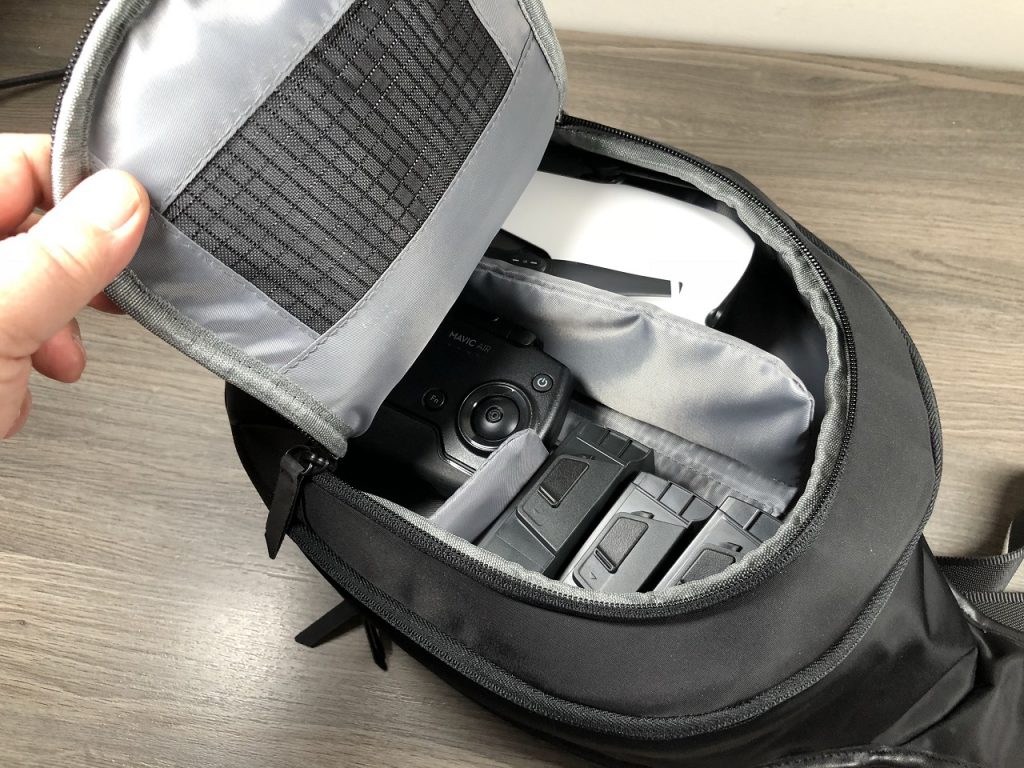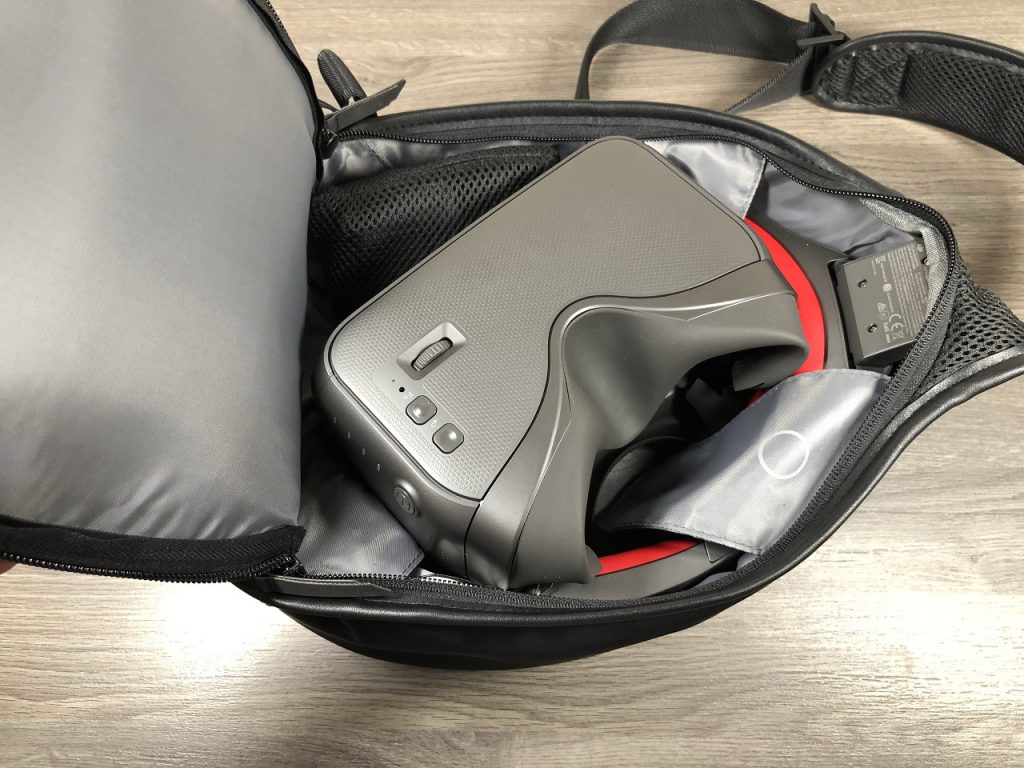 Review Of Polar Pro Katana For DJI Mavic Air | Hand Held Rig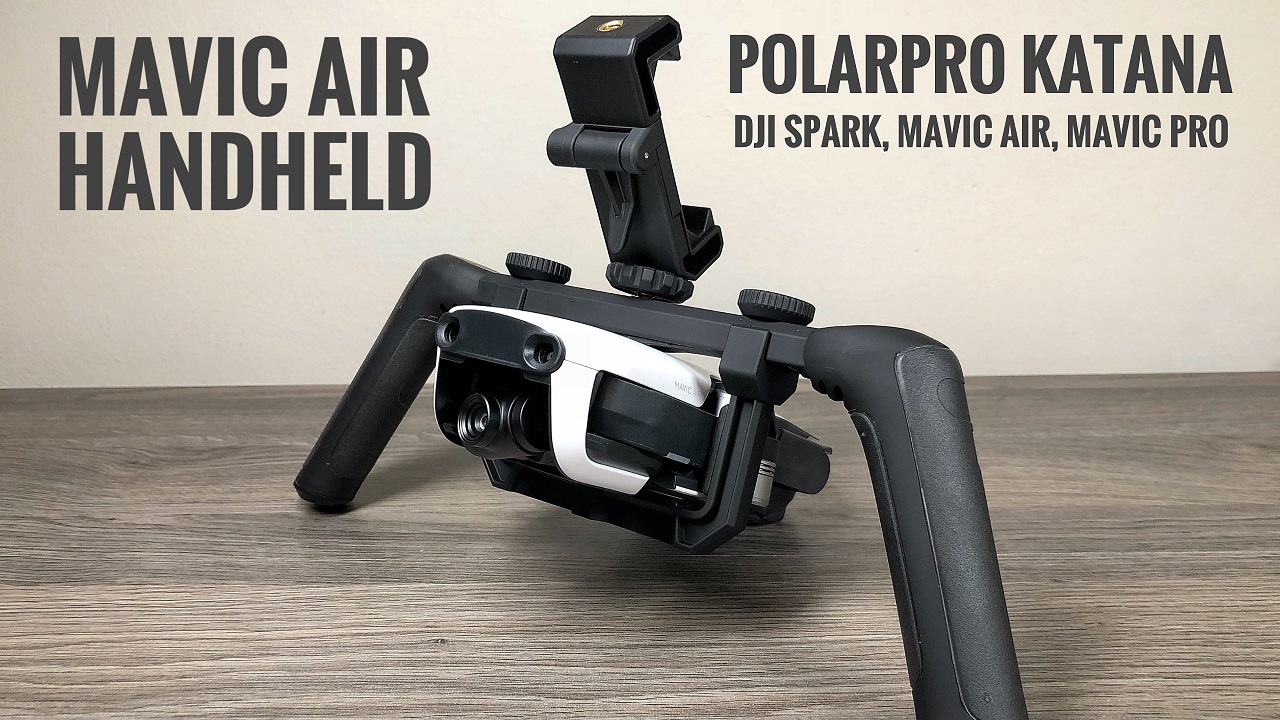 In this video we are taking a closer look at the Katana by PolarPro for the Mavic Air. This unit turns your DJI Mavic Air into a powerful hand-held stabilized camera rig. Now some may ask why you would want to turn you Mavic Air into a hand-held camera, a better question is why wouldn't you want to! The Mavic air has a really good quality camera on board it records at 4K 60 FPS and at 100 MBS. The Mbits per second is higher that the iPhone and the GoPro Hero 6 so theoretically can capture a higher quality video. With its built-in gimbal for stabilized footage it makes for a great hand-held option and doesn't require the expense of perhaps buying another camera if you wish to capture ground footage.
One of the really nice features of the PolarPro Katana is the fact that it is expandable. If you purchase a kit for the Mavic Air, but later purchase a DJI Spark the unit will be compatible. All you need to do is purchase the Spark specific mount, you don't have to purchase a complete kit again. PolarPro also sells separately or in a kit a T-Grip handle that makes it easier to capture low footage. Currently the PolarPro Katana is compatible with the DJI Spark, Mavic Air, Mavic Pro/Platinum and I am confident that as DJI releases new compact drones, Polar Pro will make new mounts for them to make them work with the Katana system.
I have been using the PolarPro Katana for about a month now, I have had a good amount of time to test and play with it. I am really pleased with it performance and ease of use. Mounting the Mavic Air or other DJI Drones is quick and easy. The handles make it comfortable to hold and really helps you grab some beautiful stable footage. It comes apart nicely and easily fits into your backpack until your ready to use it again.
Katana for Mavic Air: https://amzn.to/2KBTzzS
Katana for Mavic Pro: https://amzn.to/2HVEzuA
Katana for Spark: https://amzn.to/2rjunWJ
Katana With T-Grip Mavic Air: https://amzn.to/2KC39CK
Katana With T-Grip Mavic Pro: https://amzn.to/2JTUfPL
Watch our full review on YouTube for sample footage from the DJI Mavic Air mounted in the PolarPro Katana
Official DJI Mavic Air Car Charger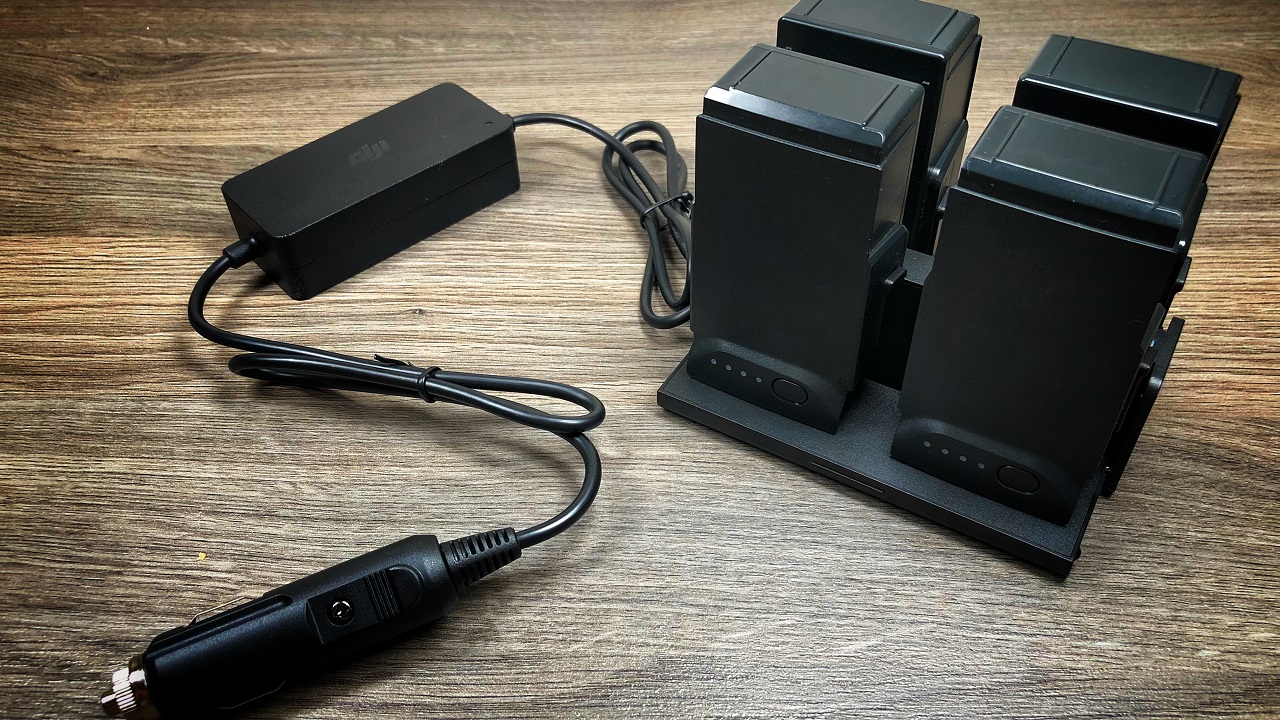 When DJI announced and launched the Mavic Air back in January they also listed the Mavic Air car charger as an official accessory. It has been listed as "out of stock" since the Mavic Air launched as it was still in the production stage. For those who have been patiently waiting for the Mavic Air car charger to be released, good news it can finally be purchased as of this week.
The Mavic Air car charger allows you to charge your Mavic Air batteries while out on the go via your vehicles 12 volt accessory port (cigarette lighter). You can charge a single battery, or the car charger can be used in conjunction with the charging hub that came with the "Fly More Combo" kit, allowing you to charge 4 batteries. Keep in mind when using the charging hub it functions the same way as when plugged into a traditional wall socket. It will charge one battery at a time from the most charged to the least.
There are other alternatives for keeping your Mavic Air batteries charged on the on the go such as a power inverter or a portable drone charger. However these can be expensive and heavy to bring with you. Not to mention there are many that only wish to use genuine DJI gear as not to damage the batteries which some cheap 3rd party knock offs have the potential to do. For the price I think the Mavic Air car charger is a nice solution for keeping your Mavic Air batteries charged on the go.
Mavic Air Car Charger (DJI Website) https://goo.gl/V4vbQD
Mavic Air Car Charger (Amazon) http://amzn.to/2pBagBP