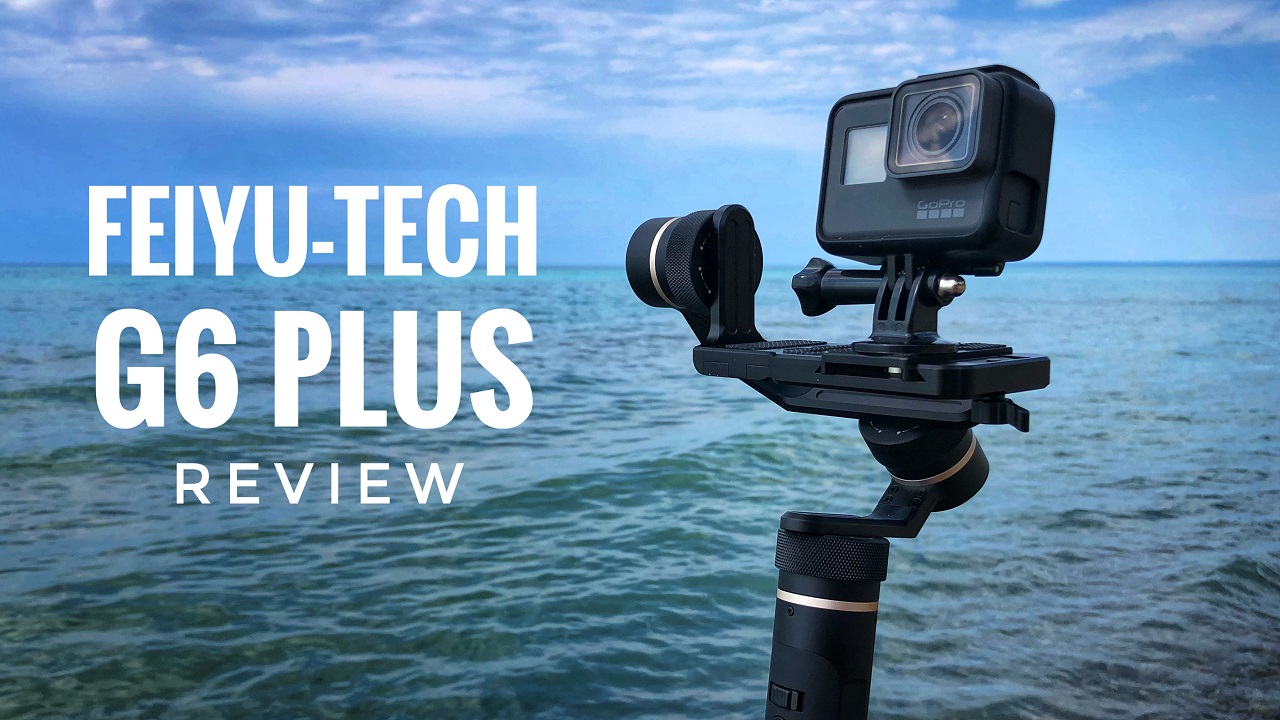 A few months back Feiyutech introduced the G6, it's all new gimbal for GoPro's and similar action cameras. It was packed with many new features and improvements over its already impressive G5 gimbal. Last week Feiyutech introduced the G6 Plus which is an all in one gimbal that can be used with GoPro's, Smart Phones and Small DLSR's and mirror-less cameras. I love using gimbals and film with them almost daily, I was very curious how this new all in one gimbal would work.
The issue with these types of gimbals that work with many types of cameras is that it has to be balanced for every different camera that you mount. This can be a daunting process with 4 different points of the gimbal that need to be adjusted. With that said I did find the balancing procedure of the Feiyutech G6 to be fairly easy with little frustration. Once I got the hang of it I was able to swap out cameras and adjust the balance within minutes when needed.
Being primary GoPro themed YouTube channel and blog I was interested to see how the G6 Plus would keep my Hero 6 Black stabilized. The G6 already did an impressive job. During my testing, I did find in fact that the new FeiyuTech G6 Plus was a little smoother…very impressive! Now when it comes to motor noise the G6 Plus did seem to have more vibration noise that transferred into my GoPro Hero 6 Blacks very sensitive microphones. To be fair, this could be due to improper balancing. If not balanced 100% the motors work a little harder and can cause more vibrations.
Just like the G6, the G6 Plus can be paired with your GoPro and mirror-less cameras via Bluetooth and WiFi. This allows you to control various functions of the camera. The new focus wheel is a nice addition for those who like to be creative with their filmmaking. You can control both the focus and zoom with one dial, however, this is not compatible with GoPro's.
So should you get the G6 or the G6 Plus? I have been asked this many times and here are my thoughts on it. If you primarily film with a GoPro I would stick to the G6 just for the simplicity of mounting and using your GoPro. It also is smaller, packs easier and weights less which can be important if using your gimbal a lot throughout the day. If you film with a variety of camera then the G6 Plus is a better purchase. You can have one gimbal and use it will all your cameras.
Watch our video review on YouTube.
FeiyuTech G6 Plus: https://amzn.to/2AF3Ha5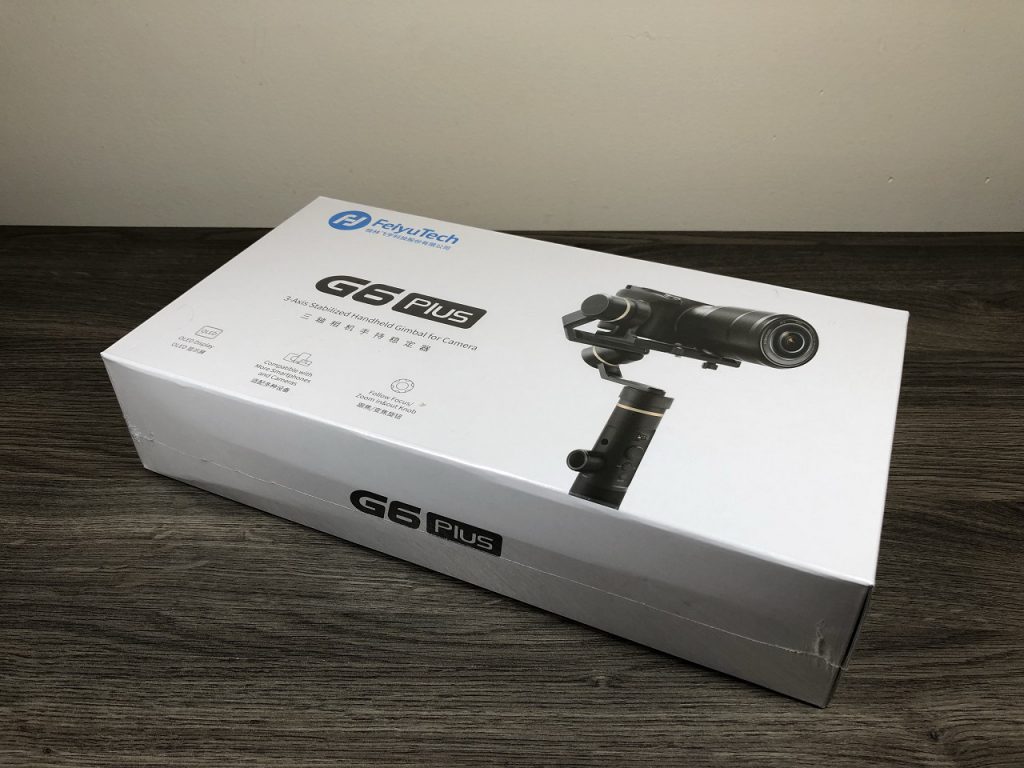 Hero 7 Black Now Includes A Photo Timer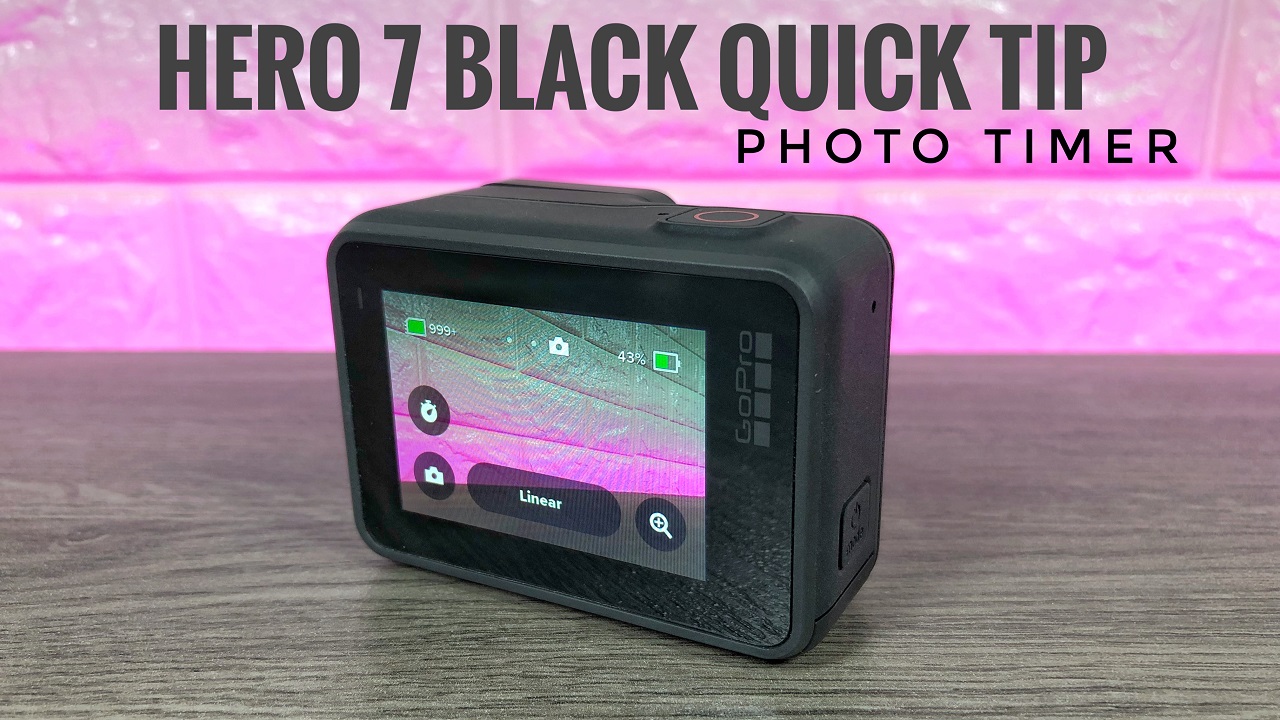 One little talked about feature that is included with the new GoPro Hero 7 Black is the addition of a photo timer. It is a small feature but a very important and welcome addition. In the past, if you wanted to get a shot of yourself you would have to set the GoPro to time-lapse mode, grab some frames and then choose the one you wanted. With the addition of voice commands with the Hero 5 series, you could shout at the GoPro to take a photo. This worked not to bad, however sometimes in noisy environments it did not always work, not to mention looking foolish in certain situations.
With the Hero 7 Black when in photo mode you will notice a new photo timer icon on the left side of the screen. You can select it and set a delay of either 3 seconds or 10 seconds. After the shutter button is pressed a countdown animation and audible beeps indicate when the photo will be taken. Such a simple but important feature. Watch our video demonstration of the new Hero 7 Black photo timer in action.
GoPro Hero 7 Black: https://amzn.to/2IoQ1QK
GoPro Hero 7 Black Unboxing and Setup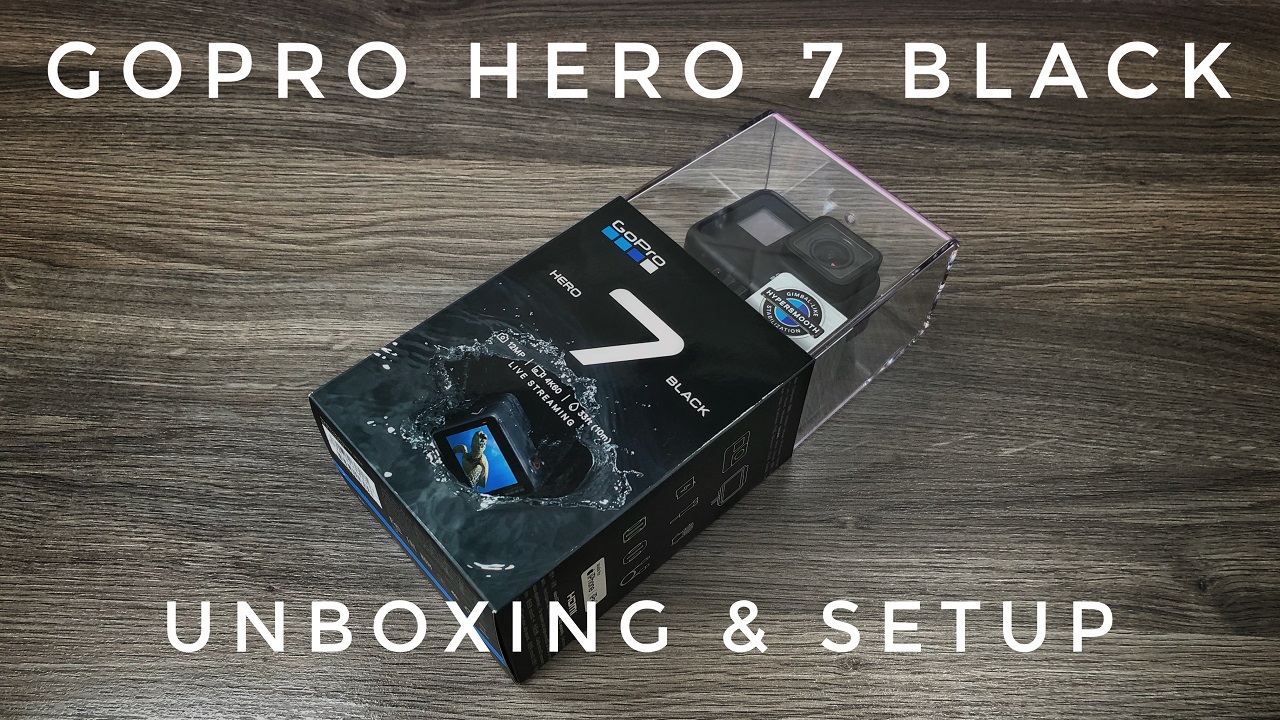 The Hero 7 Black was officially released yesterday and this is our first of many videos to come. We unbox and run through the setup of the new H7B. We talk about some of the new features of the Hero 7 Black and do a full walkthrough of the newly designed menu system. There are many numerous changes and although it does take some getting used to, I do like the new setup it does seem to be more convenient and efficient.
Some of the new features of the GoPro Hero 7 Black include:
HyperSmooth stabilization which also now included 4K 60FPS.
TimeWarp hyper-lapse style timelapses.
Photo timer. Such a simple but much need feature.
Live streaming to social platforms.
New portrait filming mode.
HDR photo mode also knows as "SuperPhoto"
Stay tuned as we will be making many comparison videos as we test out the new features over the coming weeks.
Hero 7 Black: https://amzn.to/2OkjLn9
Best Memory for Hero 7: https://amzn.to/2In7EQG