GoPro and Action Camera Light From FreeWell Gear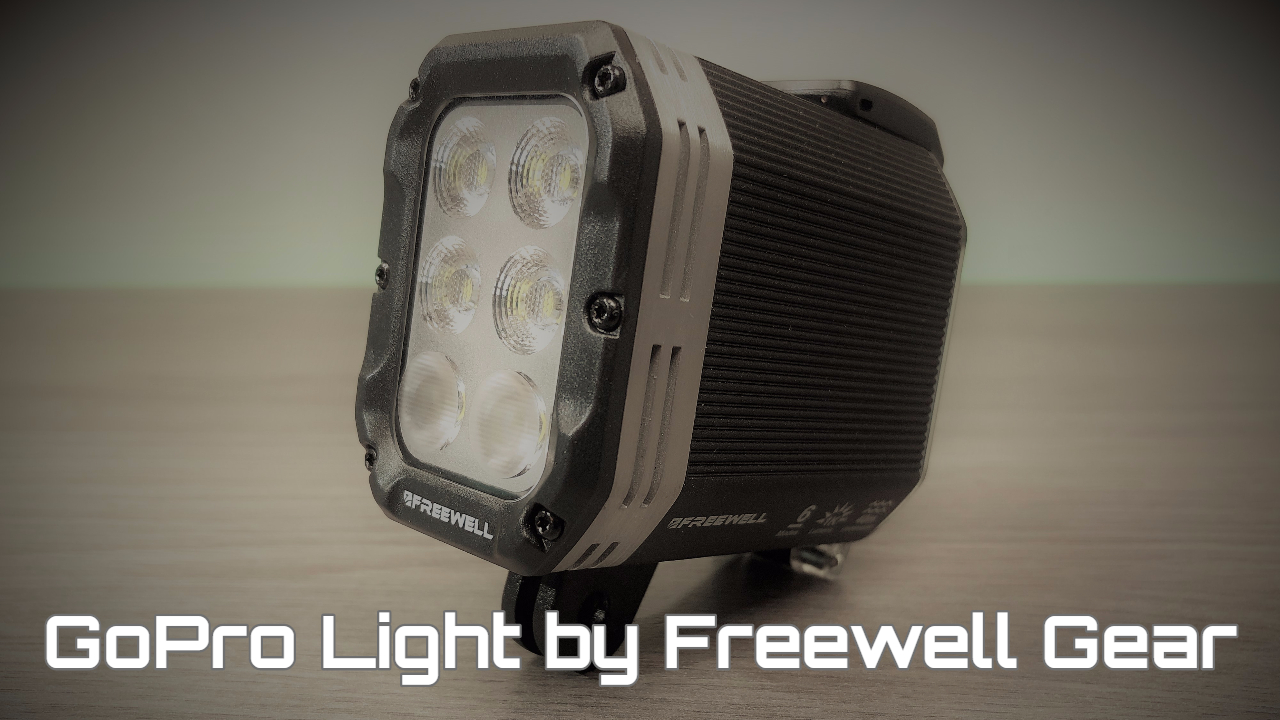 In this YouTube video review we take a look at the waterproof GoPro and action camera light by FreeWell Gear. This tiny little light is extremely bright and extremely durable as it is constructed of a high-grade aluminium. It is waterproof to at depths of 40 meters (130 ft) with IP 68 rating. This also makes it a great choice for outdoor shooting as dust and elements will not effect its performance.
Unlike other small action camera lights that can easily overheat and shut down, this camera has a built-in over heating system that will kick in when the temperature of the light reaches 55 degrees allowing you to keep on shooting for extended periods of time.
This compact action and GoPro camera light has a removable 2200 mAh battery that can be charged independently from the main camera body, a very nice concept as it allows you to keep shooting while you recharge your spare batteries. It is rated to run for 3.5 hours in between charges. It offers 3 different light modes including targeted, ambient and wide to adapt to a variety of lighting needs. Each mode offers various brightness intensities. All in all this is one of the best choices for small action camera lighting for both video and photography, a nice durable light that works great outdoors and under water.
Freewell GoPro Light (USA) http://amzn.to/2BGXNS3
Freewell GoPro Light (CAN) http://amzn.to/2jKYRfM
The following is included with this light kit:
Light Unit
1 Battery
Spare Gasket
GoPro Dual Mount
Short Micro USB Charging Cable
Instruction Manual
1 Short Thumb Screw
1 Long Thumb Screw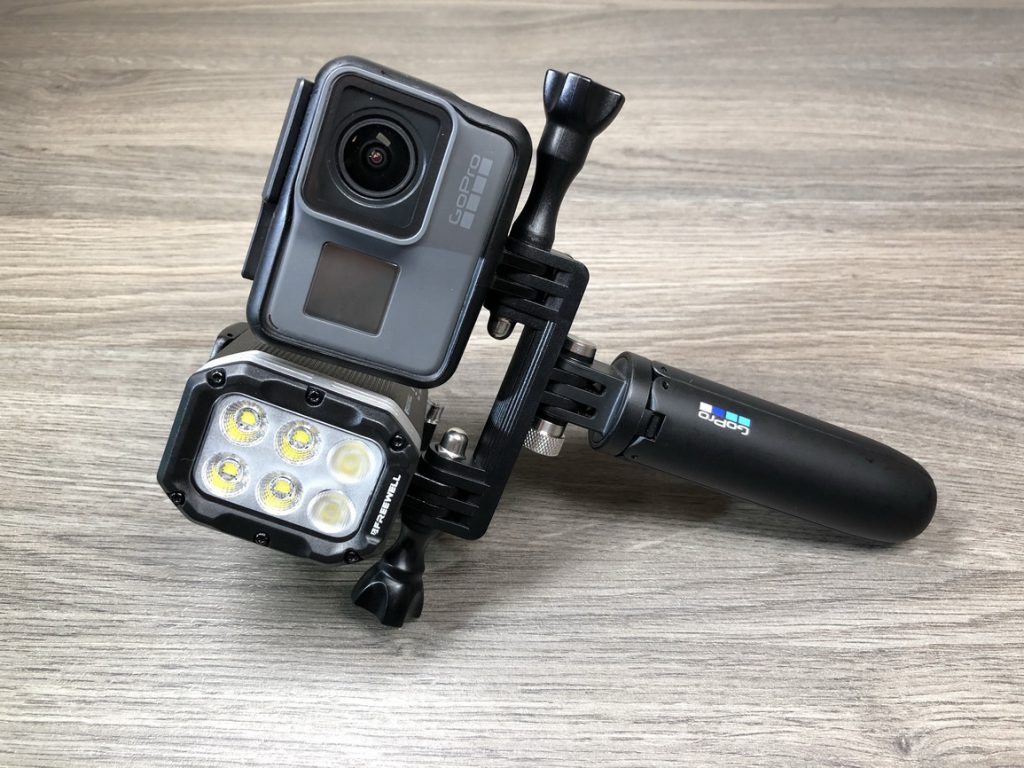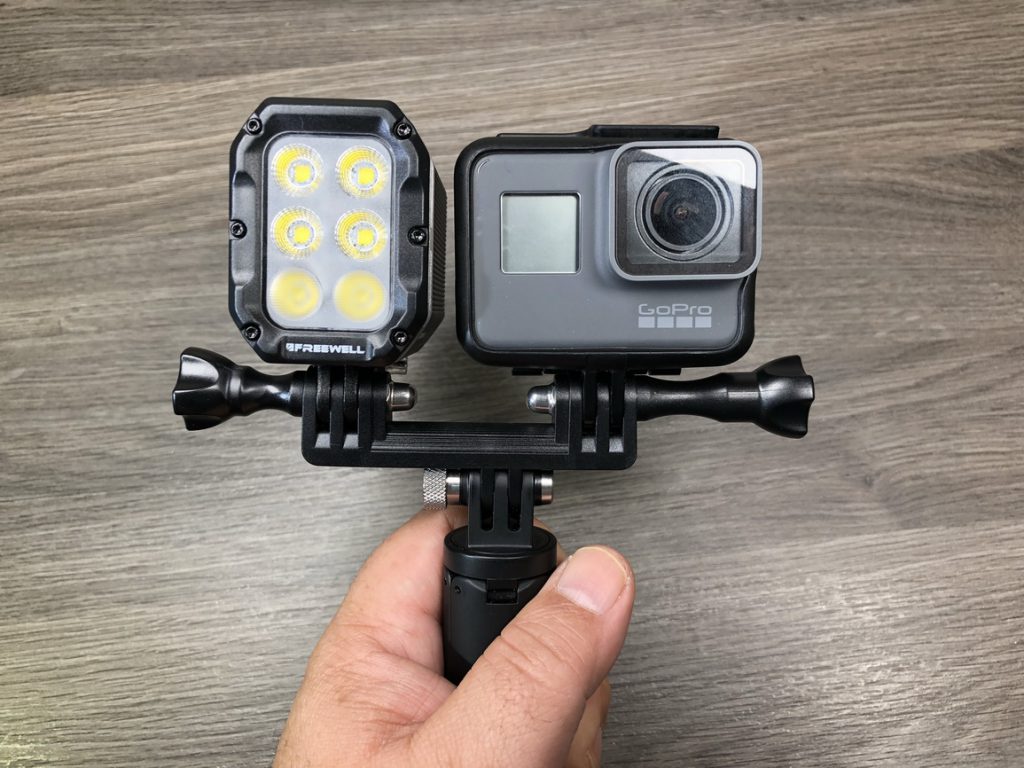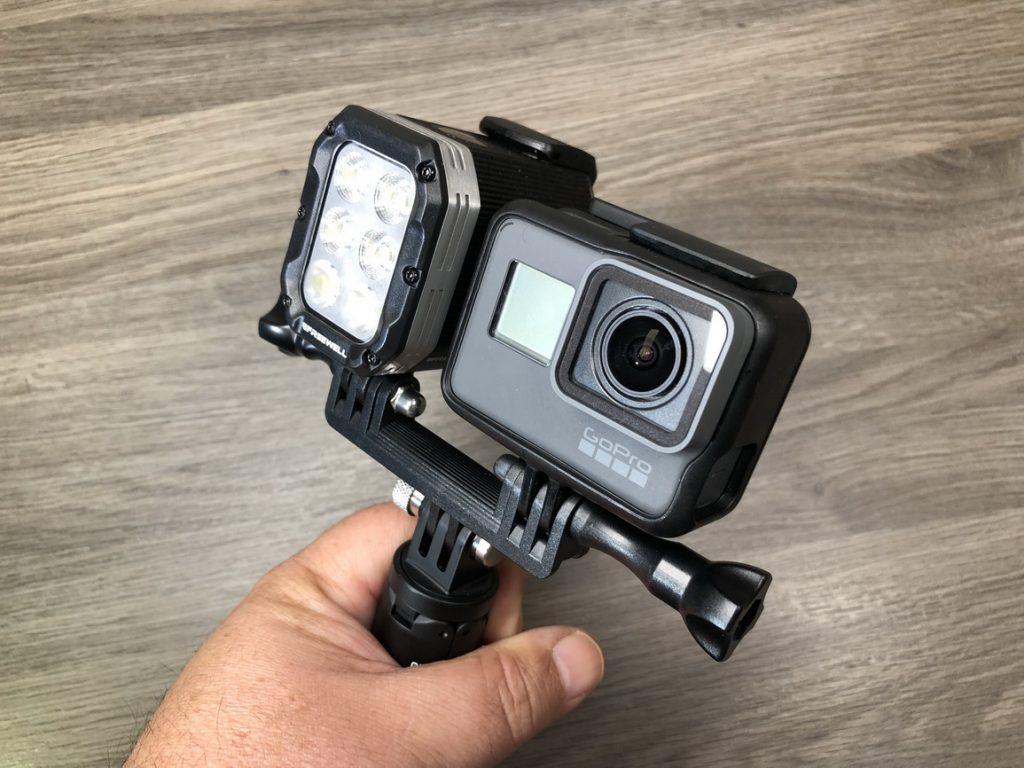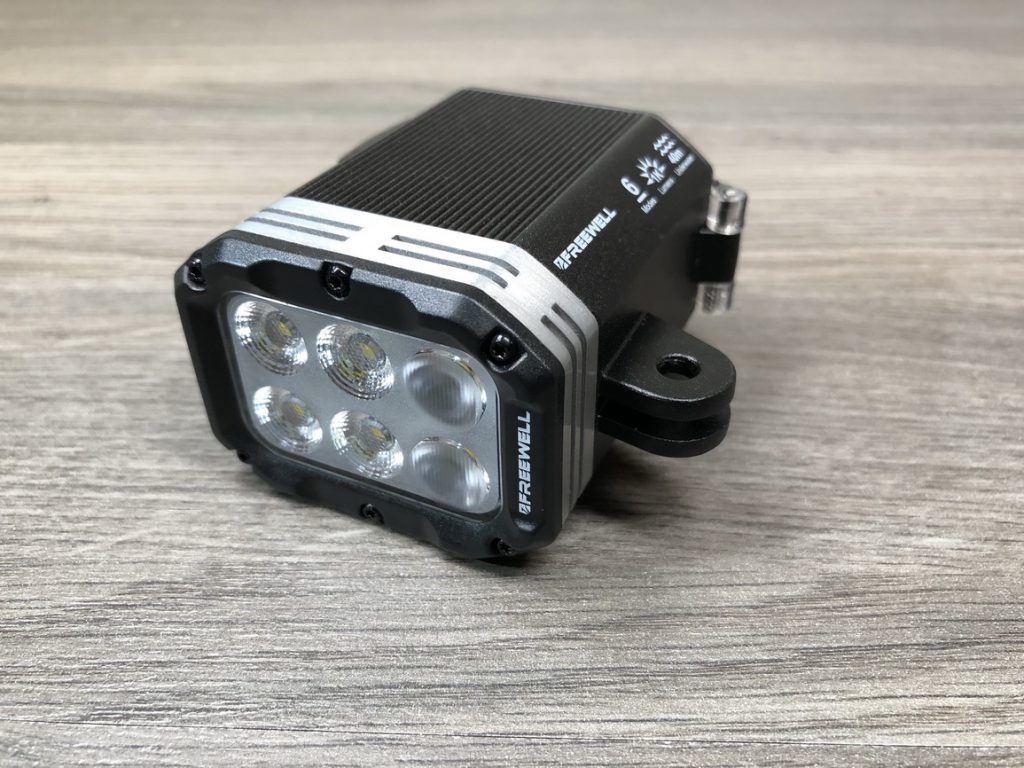 Freewell GoPro Light (USA) http://amzn.to/2BGXNS3
Freewell GoPro Light (CAN) http://amzn.to/2jKYRfM
Updated 2018 GoPro Chesty Mount
In this video are taking a closer look at the new and updated 2018 GoPro Chesty. GoPro quietly released several new products this summer including and updated seeker backpack, silicon cases and a new updated chest mount. The design is quite different and now has a large back plate. I find it has a very similar design to the chest mount that is included when you buy the Seeker backpack. I think this is to help provide a more stable platform for this who like to mount gimbals when mountain biking. The larger chest plate should help prevent the gimbal from bouncing around as much.
This video is more of a "closer look" style video mainly due to the fact that there is not a lot of information or photos on the GoPro website about this new updated chest mount and some people may want to have a better look at it before they decide if it is worthwhile to upgrade.
New GoPro Chesty: https://amzn.to/2tIEndd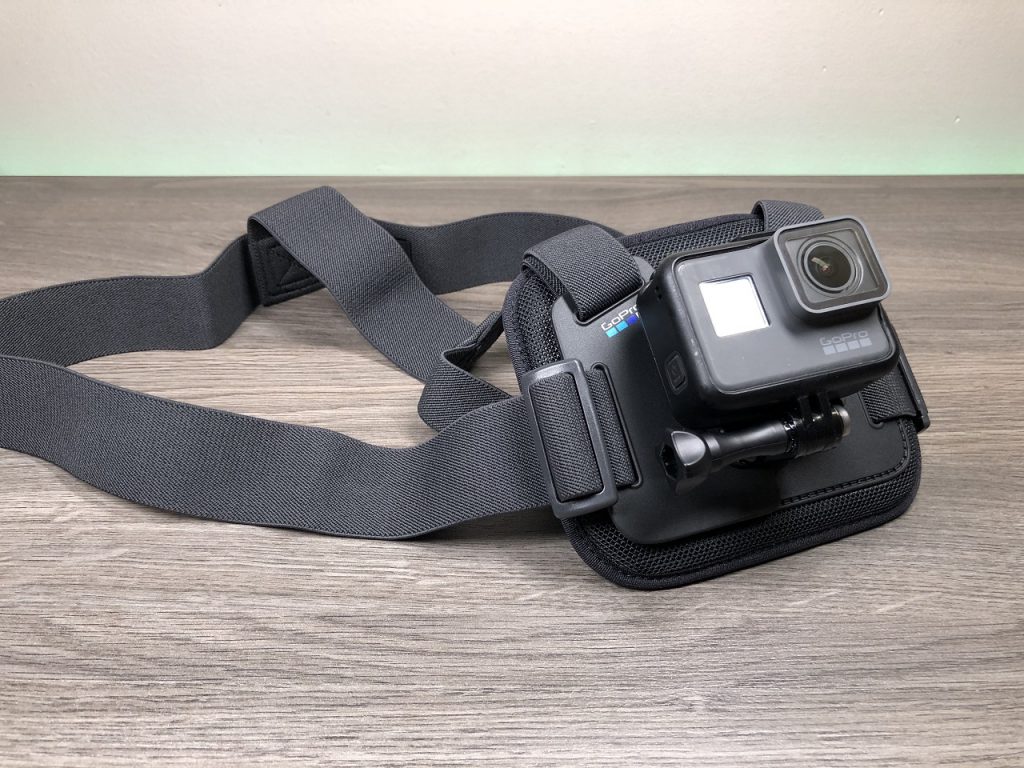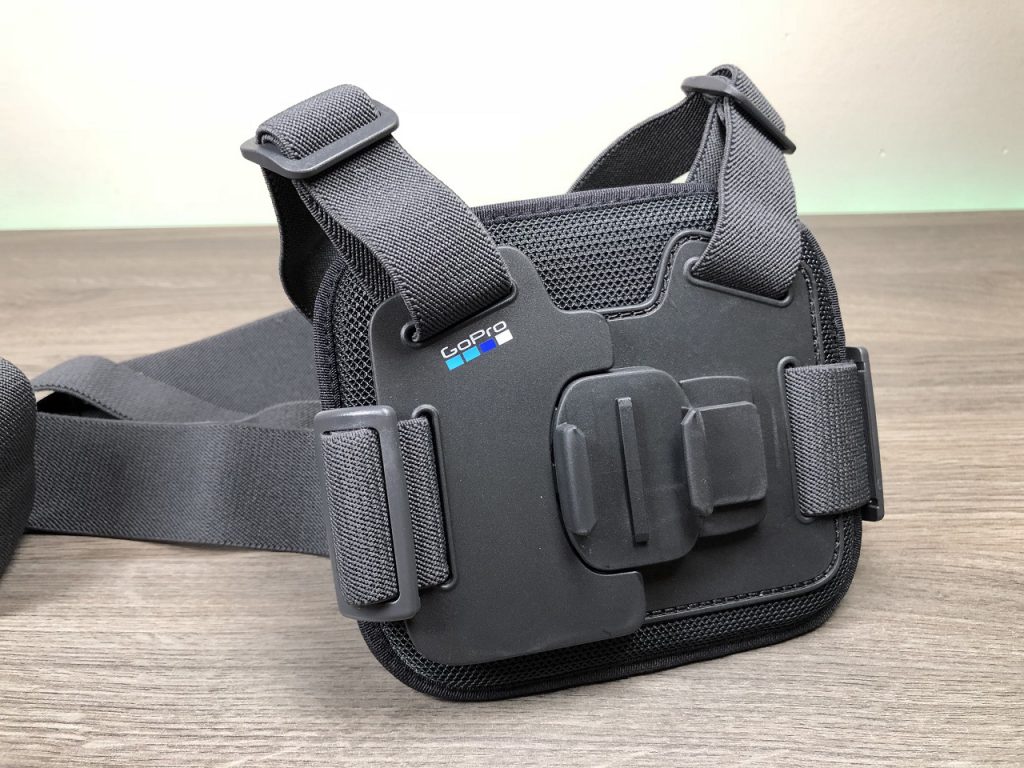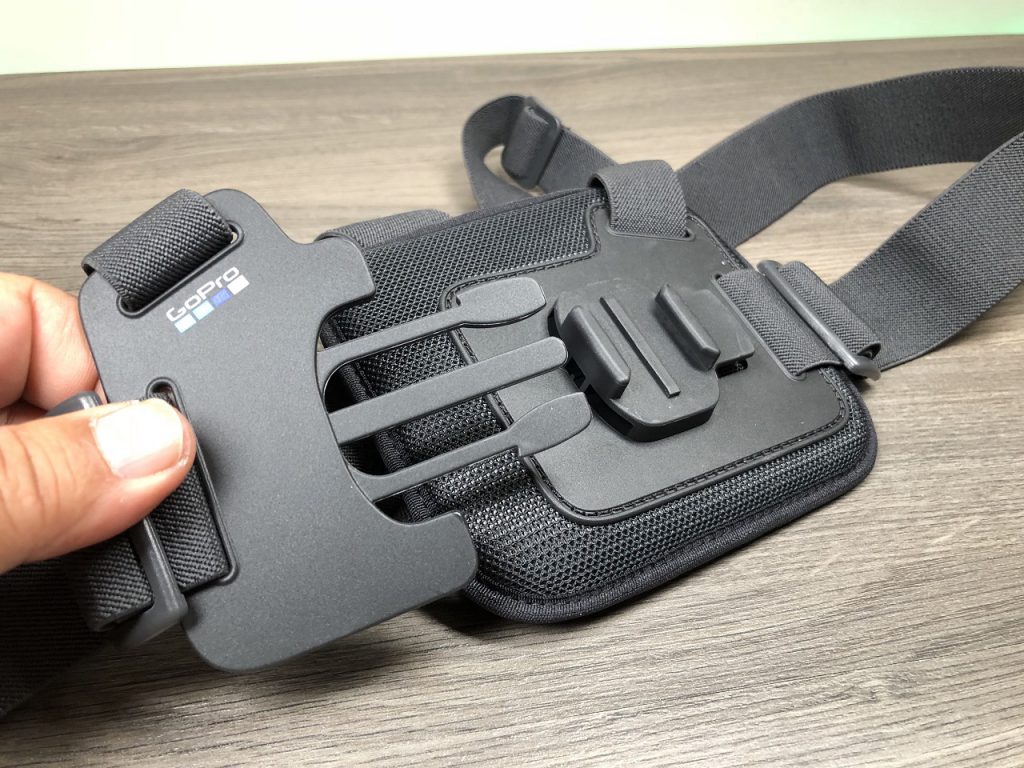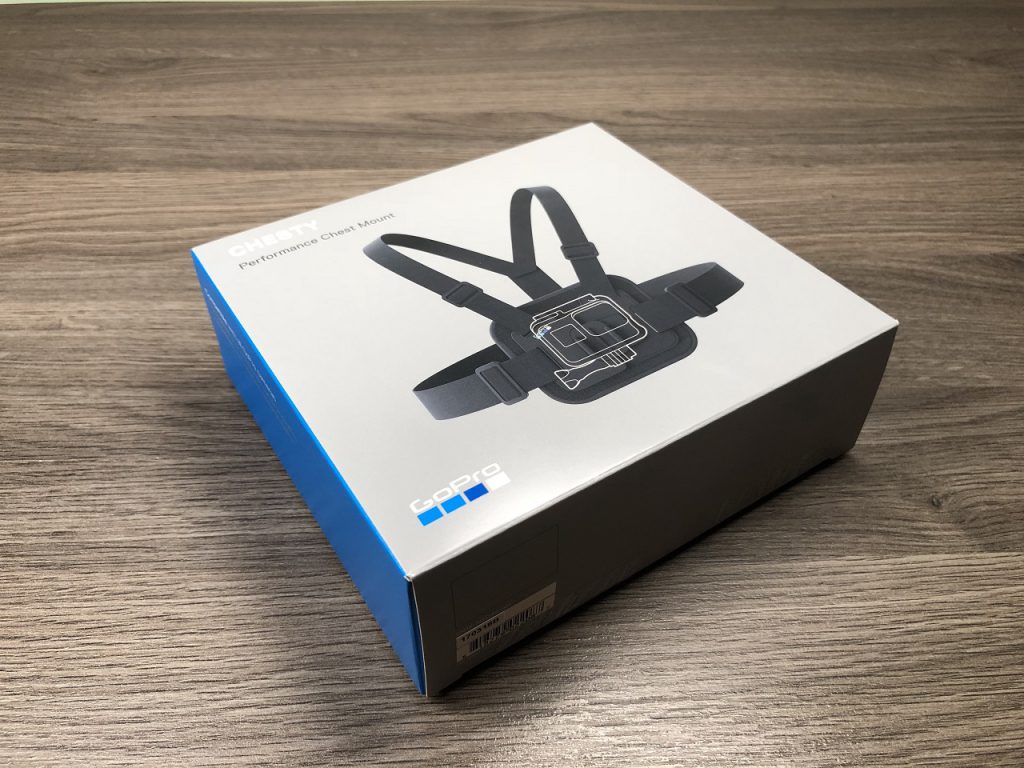 The Best Case For Your GoPro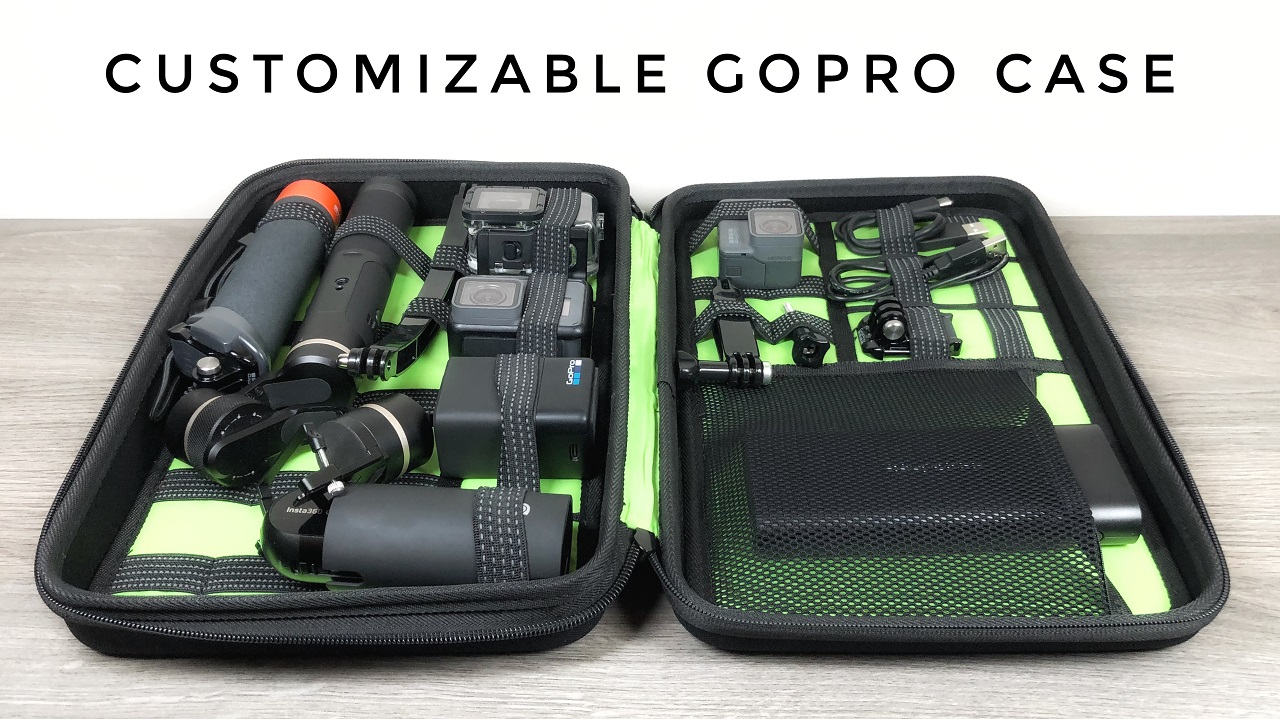 Over the years I have used and reviewed many styles of GoPro storage cases, some hard shell and some soft. I always found the same problem with them and that is they are for the most part never customizable. This can be a big issue especial when you think that each and every one of us uses different gear and accessories and that makes it difficult to find a case that is suitable. Not to mention if you want to carry a gimbal in your kit…forget it. Most cases come with pre-cut inserts with spots for GoPro's and various gear, many case come with 2 or 3 spots for cameras. But what if you only own one camera, that space is now wasted.
I recently came across this case by BUBM and instantly knew it was the perfect case for me. This case takes a different approach and instead of pre-cut foam it has a series of straps and pocket in different sizes. This allows you to securely pack you gear in what ever configuration that makes the most sense to you. You can pack just one GoPro or ten if you wish, You can even pack a gimbal and even a small extension pole. BUBM offers the case in two sizes a medium and large. They even offer the cases in three different colors (blue, black and grey). This case is durable and has a nice build quality, it's a soft-shelled case but very rigid to help give you some crush protection. I have booth the medium and large version so I can pack depending on how much gear I need to take and I have been extremely pleased with them.
The other nice thing about this style of case is that it's not design for specific GoPro's. If you upgrade cameras down the road you know your case will work if the form factor changes. Watch our video review below.
GoPro Case Large (USA) https://amzn.to/2tFj6Bo
GoPro Case Medium (USA) https://amzn.to/2IGgQhB
GoPro Case Large (CAN) https://amzn.to/2ME8wBI
GoPro Case Medium (CAN) https://amzn.to/2KDvT0U