GoPro Fusion Accessories Compatibility List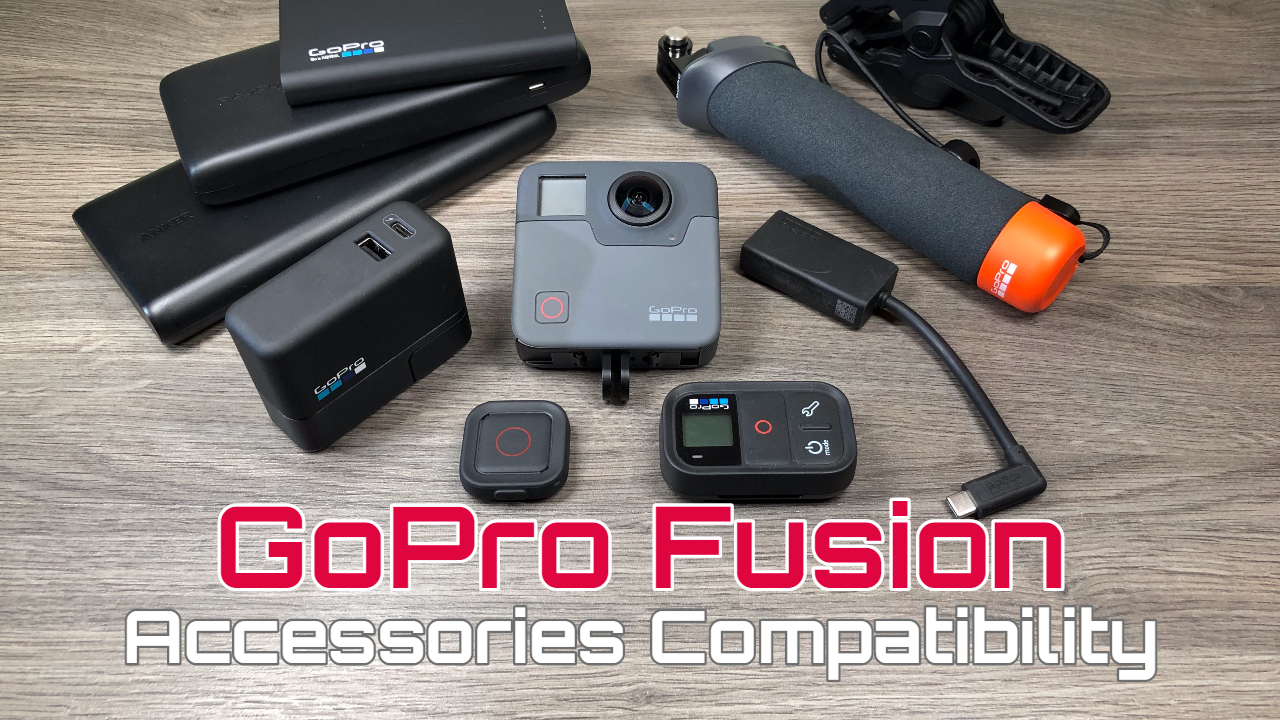 Create Your Own DIY Double Ended Extension Pole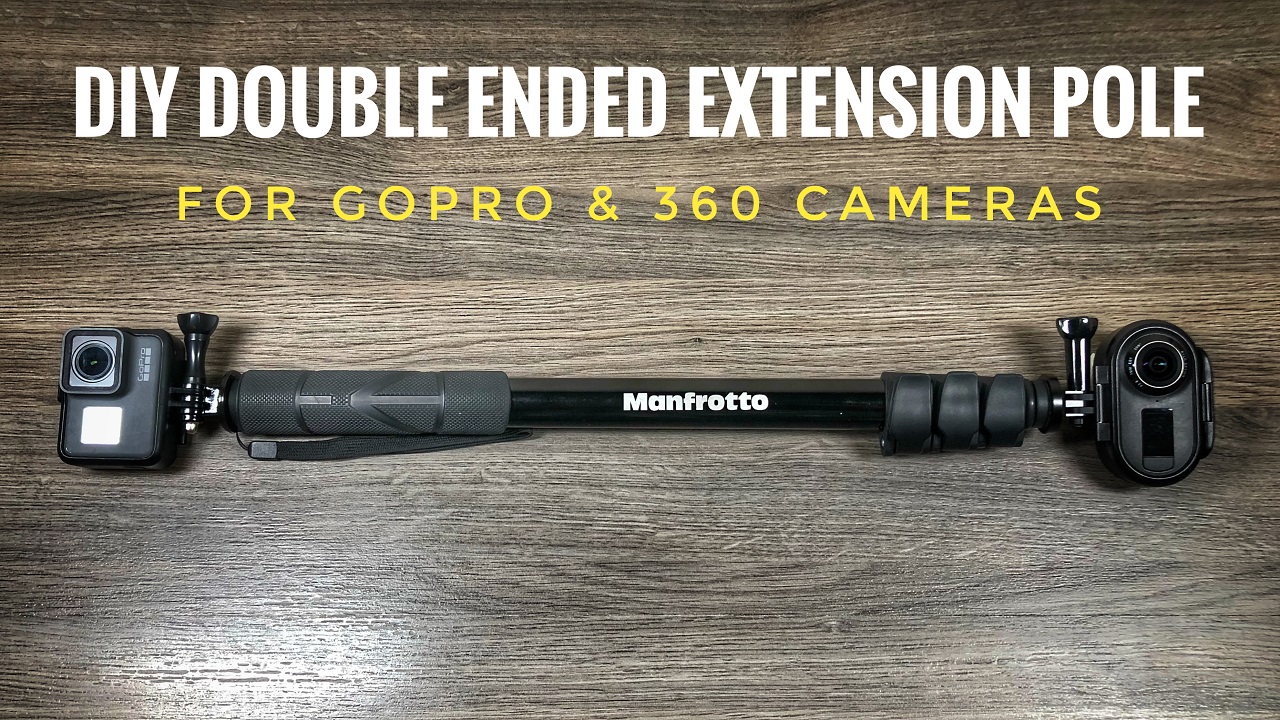 In this video I show you how to make your own DIY double ended extension pole for GoPro's and 360 cameras. Now you may be asking why on earth would you want a double ended extension pole? Well the answer is very simple. It allows you to film with two camera (one at a time) without having to constantly fiddle around swapping camera and wasting time. For me this invention came from necessity. I like to film my travels and adventurers with both my GoPro and my Rylo 360 camera. I was finding it frustrating to have to carry so much gear and was constantly swapping the cameras on different handles and poles. I came up with this solution and it does work extremely well. Now when I am out adventuring all I need to do is flip the pole around and can easily shoot with any camera I wish, and I only have one pole to carry around with me. Watch our video on how to create this handy extension pole and what parts are needed for this DIY project.
Parts featured and needed to build this double ended extension pole for your GoPro and 360 Camera.
Manfrotto Pole (USA) https://amzn.to/2LwlNvM
Manfrotto Pole (CAN) https://amzn.to/2JGdJa3
Tripod Base (USA) https://amzn.to/2uPorFP
Tripod Base (CAN) https://amzn.to/2LCeMcL
Tripod Base Adapter (USA) https://amzn.to/2uy0gfR
Tripod Base Adapter (CAN) https://amzn.to/2NyMGjt
GoPro Tripod Mount (USA) https://amzn.to/2JEKqVi
GoPro Tripod Mount (CAN) https://amzn.to/2Lz02vs
Rylo 360 (USA) https://amzn.to/2zXuJcq
Rylo 360 (CAN) https://amzn.to/2zWR8GA
GoPro Hero 6 Black (USA) https://amzn.to/2uTOsUG
GoPro Hero 6 Black (CAN) https://amzn.to/2LbciWD
Latest Rylo 360 Camera Firmware Update: Remote, Timer and 180 Degree Mode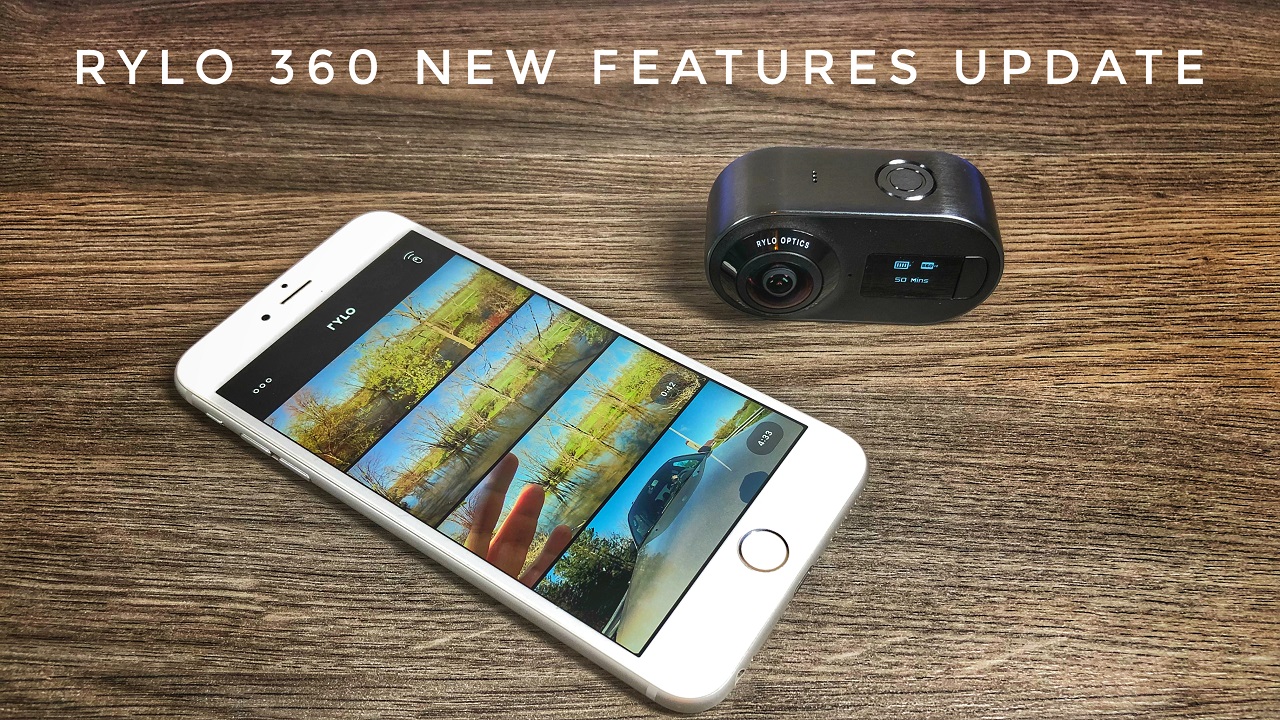 In this video we go over some of the new features that Rylo introduced with their latest firmware update for the Rylo 360 camera. Some long overdue features were added and to me the most important one was a photo timer. Up until now there was no way to set a timer which is so important when taking 360 photos. A timer allows you to compose your shot. It gives you time to extend your extension pole if needed and even get out of the shot altogether if mounted on a tripod and you are taking landscape photos. The new firmware update also adds a feature that turns you phone into a remote so you can stop/start recording from a distance or take snap shots. Another interesting feature they included is a new 180 degree mode. This essentially turns off one of the lenses and is ideal for those who mount the Rylo in a chest harness style mount. One lens is covered anyways so why record from it. Some great new updates from Rylo.
Buy Rylo 360 Camera: https://amzn.to/2KNPBDB