GoPro Hero 7 Black And GoPro Karma | Compatibility And First Flight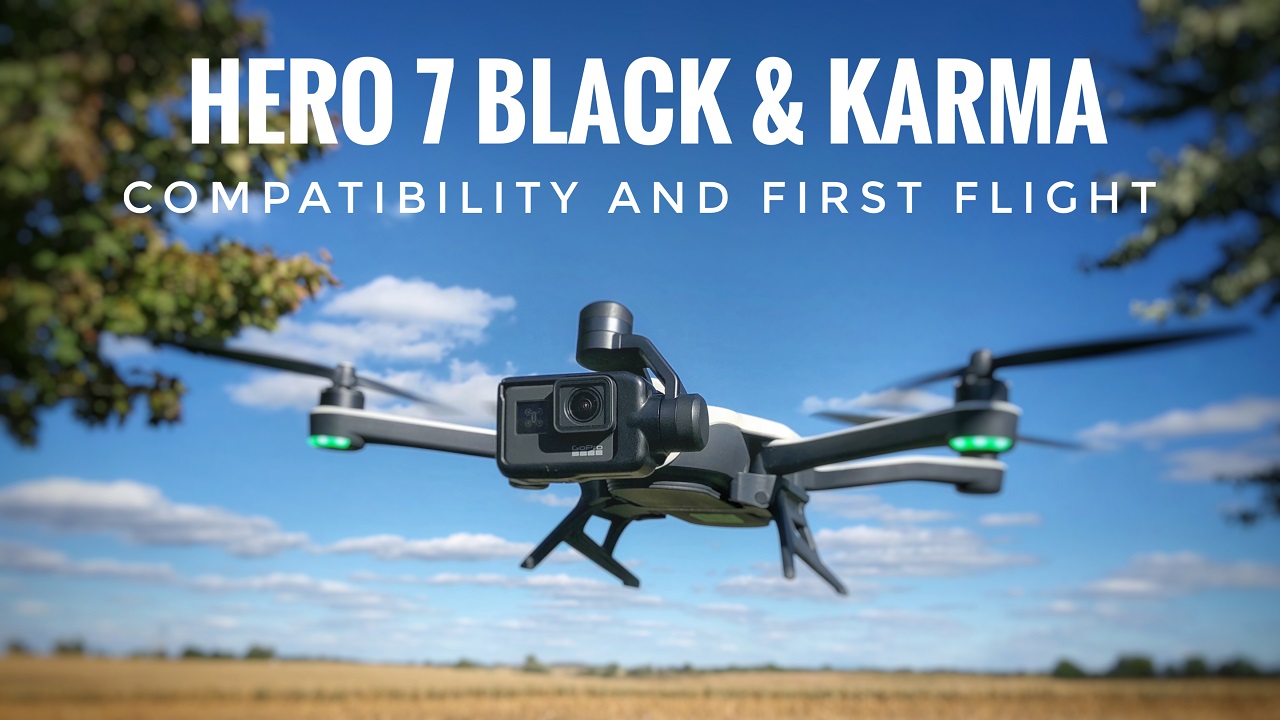 If you plan on purchasing the new GoPro Hero 7 Black and are wondering if it is compatible with the GoPro Karma Drone, the answer is yes! Even though GoPro has discontinued development of the Karma they are still supporting it include the release of updated firmware to make it compatible. Before you can fly the Karma drone with your GoPro Hero 7 Black you will need to update all the firmware for the Karma system. On a side note the Hero 7 Silver and Hero 7 White are not compatible with the Karma Drone. Watch my first flight with the Karma Drone and the Hero 7 Black.
GoPro Karma: https://amzn.to/2RaSvGa
Hero 7 Black: https://amzn.to/2NOQTnD
Best Compact Case For DJI Mavic 2 | Convertible Shoulder Bag / Backpack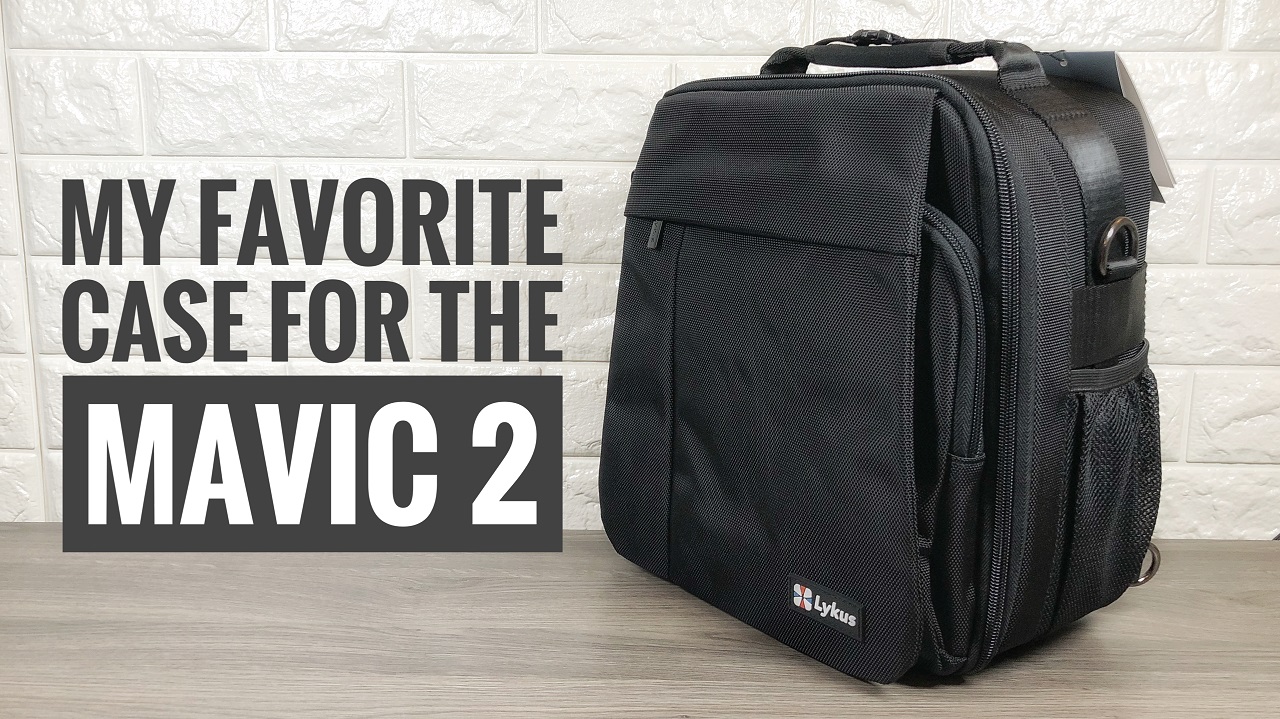 In this review, we are taking a closer look at the extremely versatile compact case/bag for the DJI Mavic 2 Pro or Zoom from Lykus. There are many who are very displeased with the bag that comes with the Mavic 2 fly more kit, the biggest complaints being that everything feels cramped and forced inside. As well as the drone has to be placed in with the camera facing down which many feel could potentially damage the camera over time, especially if the camera bag happens to fall. So I set out to find the perfect travel bag for the DJI Mavic 2 Pro or Zoom and I think I have found just that!
When choosing a bag I wanted one that was not too large or bulky but still had ample room for storage of extra accessories. I like to travel light so I didn't make sense for me to have a case that was too large for a nice small foldable portable drone like the Mavic 2. The Lykus Mavic 2 bag had the perfect marriage of storage and size and comes with many nice features. Even with its relatively small footprint, it can hold quite a bit of gear including an iPad mini or even a full-size iPad if you prefer. This is important as many like to fly the Mavic 2 with an iPad. The Lykus Mavic 2 case also comes with a rain cover to keep your gear protected if you happen to get caught in the rain. However, the feature that I love most about this Mavic 2 carrying case is the fact that it can convert from a handbag to a shoulder bag to even a backpack with the included straps. Drone backpacks typically can be quite large for traveling especially when you have other luggage to bring along, with this case you can start out your travels with a handbag and if you find yourself in need of hiking into a location to fly you can easily turn it into a backpack with the included straps while still retailing is small form factor.
The quality of construction seems to be decent and will hold up over the long run. I can't really comment however on longevity as this is new to me, but I will definitely update this review if I run into any issues with the bag. You can watch our YouTube video review to get a better look at the bag and see how much gear can be stored inside.
Lykus Mavic 2 Case: https://amzn.to/2OZSX8O
How To Mount A 360 Camera or GoPro On The Mavic 2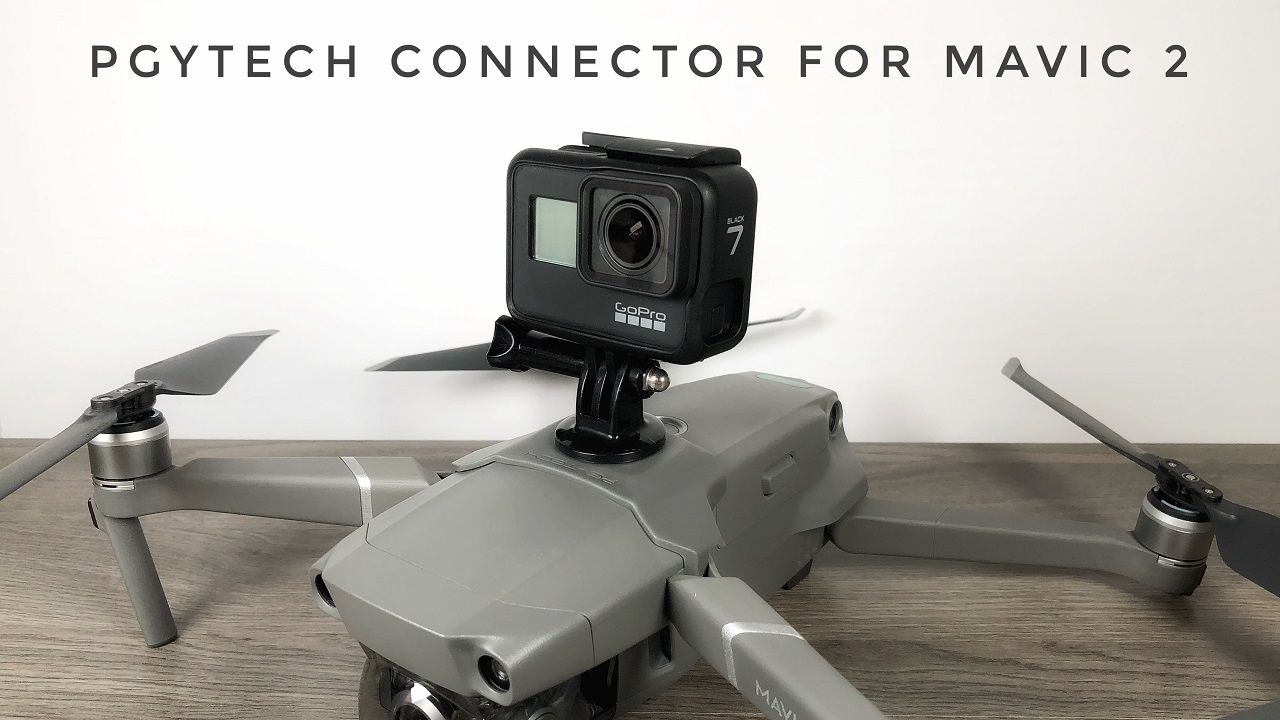 In this video, I am taking a closer look at a DJI Mavic 2 Pro and Zoom accessory from PGYTech called the connector. This simple little mount makes it easy to attach payloads and accessories to your Mavic 2 such as 360 cameras, GoPro's and various lights. Once the connector is attached to your Mavic 2 it is quite secure. In my testing, I placed quite a bit of force on the mount and could not get it to come detached accidentally. This is good considering some may have expensive 360 cameras mounted and don't want it falling off mid-flight.
The flight stability of the Mavic 2 aircraft was not affected as far as I could tell. When hovering it remained stable and when in flight seemed to be just as responsive as if no payload was attached. My personal recommendation when flying with a larger payload is to stay in positioning mode or even tripod mode. To be safe I would avoid sport mode and extreme turns and movements.
If you looking for a simple and inexpensive way to add payloads to you DJI Mavic 2 Pro or Zoom then the PGYTECH connector is perfect for you.
PGYTech Mavic 2 Connector: https://amzn.to/2CGRf9W
DJI Mavic 2 (DJI Store) http://bit.ly/2PVuaDU
DJI Mavic 2 (Amazon) https://amzn.to/2y4Z4SZ