How To Add GPS Data Gauges To Your GoPro Videos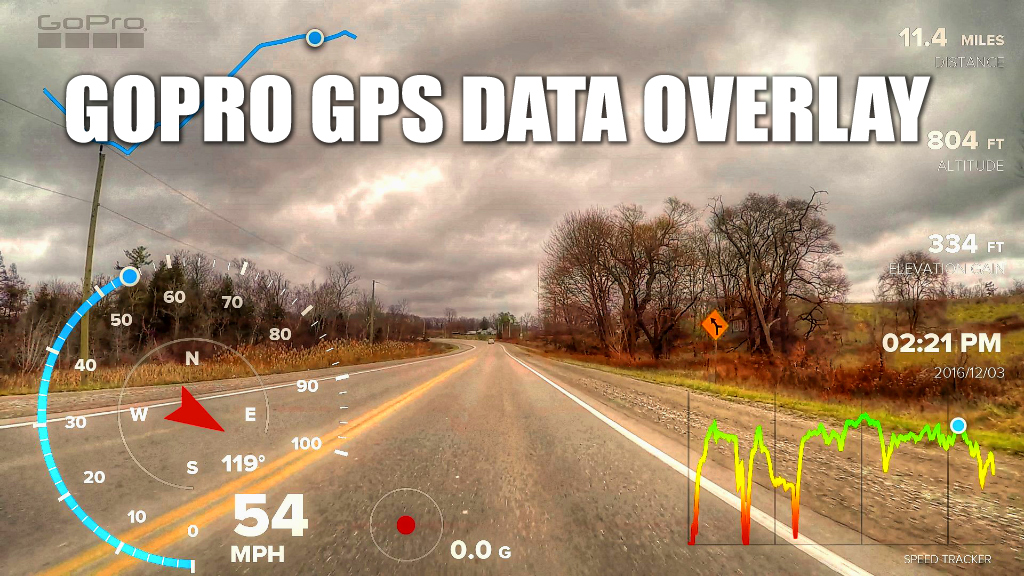 One of the brilliant new features of the GoPro Hero 5 Black is the ability to log GPS telemetry data within videos which can then be displayed over your videos in a visual form of various gauges. Some of the data you can overlay are speed, distance, g-force, altitude, elevation gain and time. All the gauges and data are customizable and can be resized or moved to different parts of the video. This is a great tool for skiing, dirt bike ridding, mountain biking or just a nice drive with your car or motorcycle. This will even work on an air plane, you can track how fast the plane is moving and the distance it traveled.  In order to have your GoPro record all the telemetry data you must enable GPS in the preferences menu.
Tutorial: How To Add GPS Data To Your GoPro Videos Using GoPro Quik
Step 1: Power on your GoPro and make sure you have enabled GPS in the preference menu. Wait until the GPS notification is lit up, this confirms that the GoPro has picked up a satellite. Once you confirm your GPS is connected you can proceed with recording your activity as normal.
Step 2: Once you have recorded your video we now need to transfer your video to your computer. It is best if you use the GoPro Quik desktop app to transfer, we will be using this software anyways to add the telemetry data to your video.
Step 3: Now that your video is transferred to the computer, it's now time to launch GoPro Quik if you have not already done so. At this point you should locate your video in the media section of Quik. Once you have found the video you shot with GPS enabled, double-click it to open up the video for editing.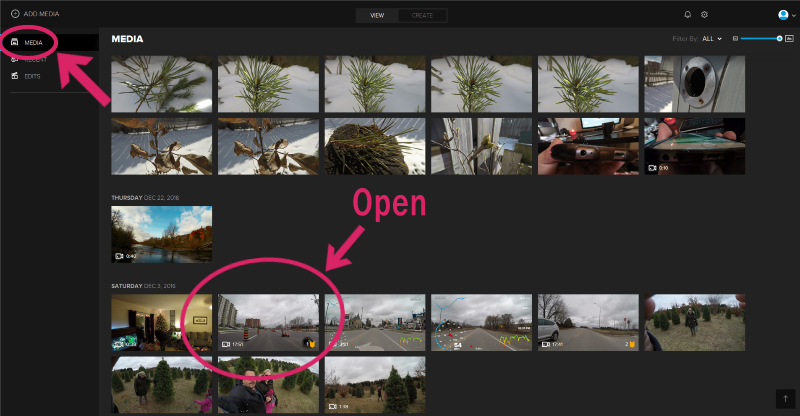 Step 4: Once your video has been selected we are now going to enable the GPS data overlay. At the bottom of the screen click on the icon that looks like a speedometer gauge. This will launch the GPS telemetry data options panel.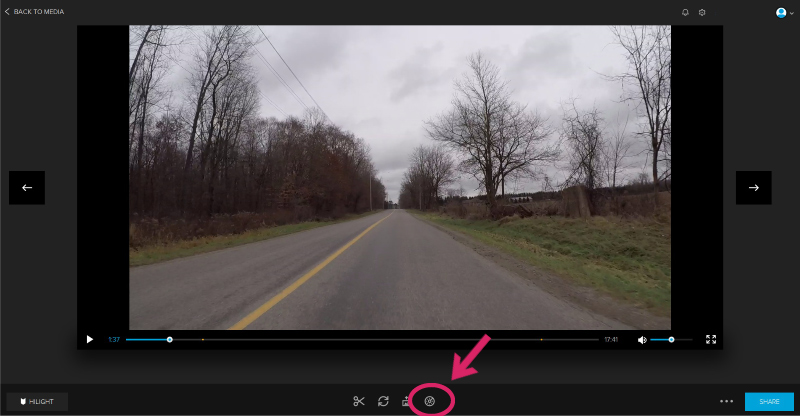 Step 5: The telemetry data options will pop up and here we can enable the specific gauges that we wish. You can select them all or just a few. Slide the toggles to the "on" position and when done click the save button.
Step 6: After clicking save you will be directed back to your video and you will notice all the new data gauges on your video. Every gauge can be customised you can move them to different parts of the screen. They can also be resized if you so wish.
Step 7: To save the video with the GPS data gauges you will now have to click on the scissor icon at the bottom. This will take us to a section were we can trim the clip and save it to our computer.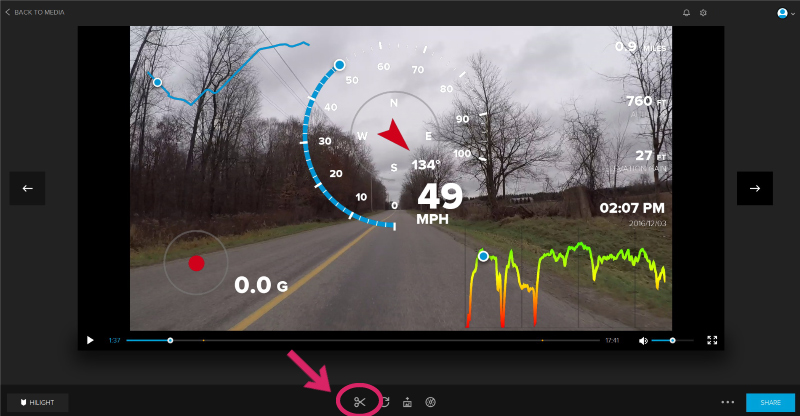 Step 8: Adjust the scrub bar handles to set the start point and end point of our GoPro GPS enabled video. When done click on the save button and the new GPS clip will be saved to your computer in the same location as the original video. The original video will not be modified, this creates a new clip with the GPS telemetry data.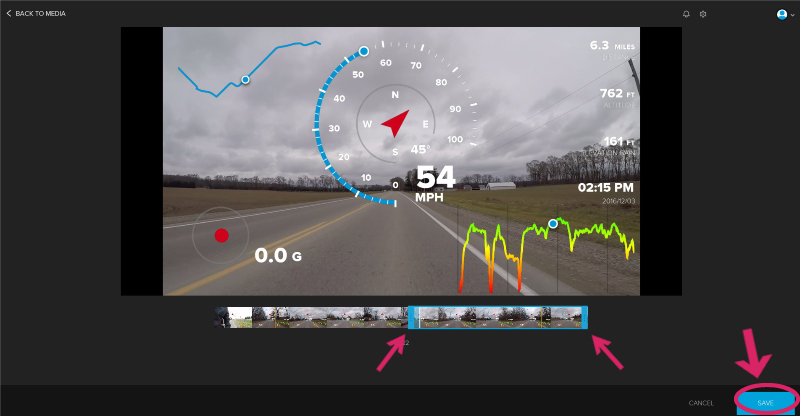 Tip: You can change from imperial to metric in the settings of the Quik App.
That is it, your GoPro Hero 5 Black videos now have GPS data gauges on them. I hope you found this tutorial on how to add GPS information to you GoPro videos helpful.
GoPro Fusion App Updates to Support OverCapture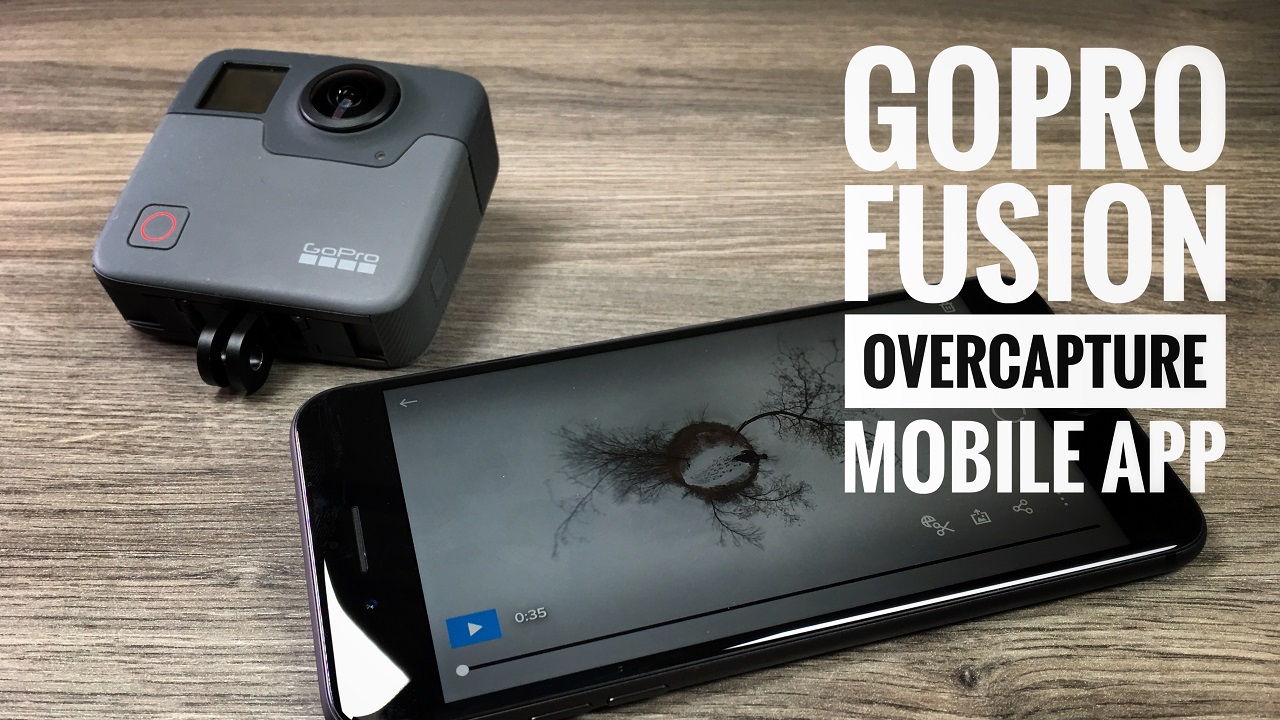 So a few days back GoPro released an update the iOS app for iPhone and iPad to support OverCapture on the GoPro Fusion 360 Camera. This feature was first promoted back at the September GoPro launch event. When the fusion was released in November only a basic version of OverCapture was available via the Fusion Studio desktop software. GoPro stated OverCapture would be brought to mobile in early 2018 and it is now here. From what I have read this is just a preliminary version and many new features and enhancements will be added over the coming months including possible support of the GoPro Quik App for incredible auto edits from the 360 videos you capture.
GoPro Fusion: http://amzn.to/2Exe00q
For those that don't know, OverCapture is a feature to allow you to frame a traditional HD video out of a spherical video. You can move around with in the scene to grab any angle you wish. This makes capturing content from different perspectives very easy as you don't have to point the camera at one fixed position to make sure you always capture the action. Its like having many GoPro's pointed in many different directions. OverCapture also allows you to create visually interesting tiny planet style videos and photos.
My first initial impression of the Mobile OverCapture feature was quite good. I found it easy to use and can produce excellent results. There are many features that I would like to see added in future revisions such as the ability to do basic image editing. Being able to adjust exposure and saturation right in the app would be very handy. I would also like to see a way to edit your completed OverCapture. The way it stands right now when you create your OverCapture edit you can not go back and make a change if you are not happy with the way something looks. With the Rylo 360 camera and their version of "OverCapture" it is possible to go back and make changes via keyframes. I would really like to see GoPro implement a similar style of editing.
Watch our YouTube video demonstrating the GoPro app and OverCapture in Action.
How To Add Slow Motion To Clips in GoPro Quik App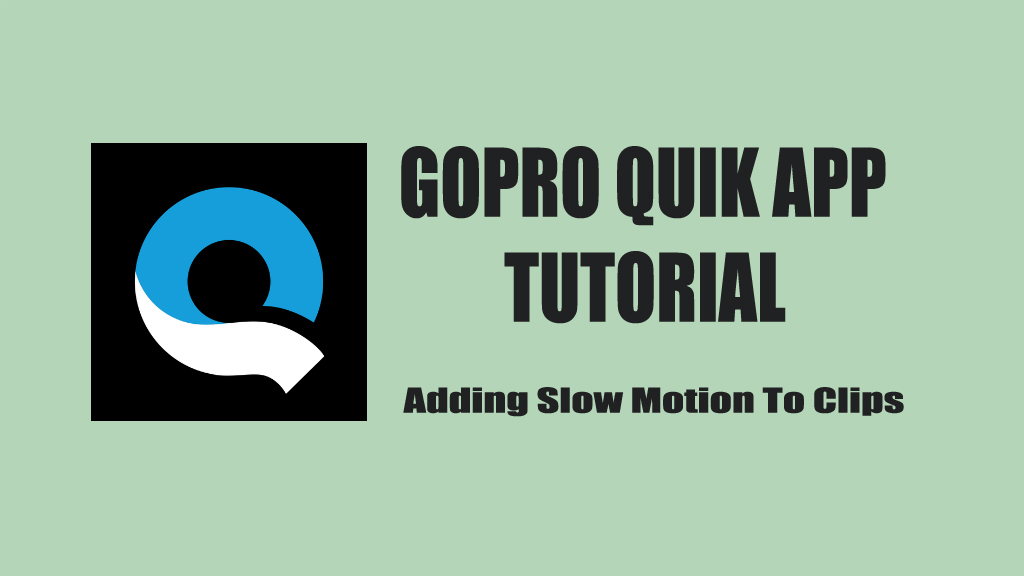 The GoPro Quik app to me has to be one of the best video editors for you smart phone or tablet. It's powerful yet easy to use even if you have no editing experience. The magic of GoPro Quik is its ability to do all the editing for you with little direction from you. You can make and really cool edit from start to finish in less than a minute if you let GoPro Quik do the work or you can go in and fine tune some of the clips yourself is you choose. In this tutorial I will show you how to easily add slow motion effects to you clips in the GoPro Quik mobile app. This tutorial is for existing edits that have already been created. I will have a tutorial soon that will show you how to use the Quik App from start to finish.
Step 1: Launch the quick app and open an existing edit or create a new one.
Step 2: From the preview screen click on the clips button at the bottom of the screen.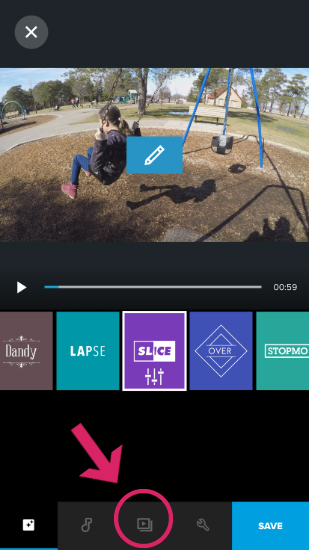 Step 3: At this point the Quik app will show you all the clips that are currently in your edit. Click on the thumbnail of the clip you would like to add the slow motion effect.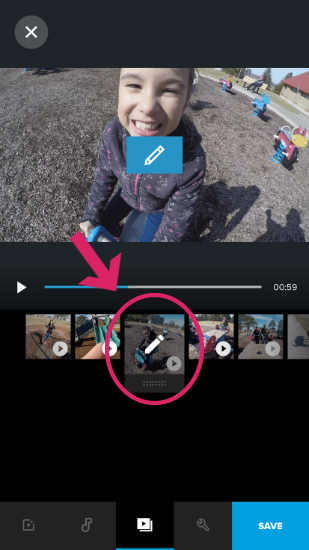 Step 4: A larger preview of the clip will appear, now at the bottom click on the scissor icon that is labelled trim. Processed to next step.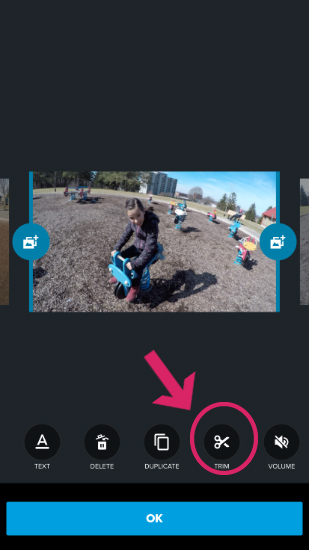 Step 5: On this screen, set the toggle labelled "Slow Motion" to on. When done click to OK button. At this point you can now preview the clip to see how it looks in slow motion.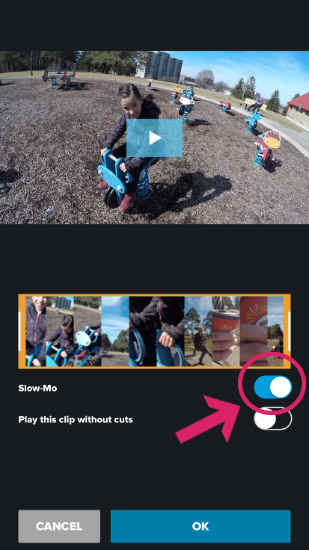 Step 6: If you are happy with the way it looks you can now go ahead and save the project. Export and share and your done!
That is it, it's just that easy, but its Quik every thing about it is designed to be easy. Stay tuned for more GoPro Quik tutorials for both the mobile app and desktop app coming soon.