How To Add Slow Motion To Clips in GoPro Quik App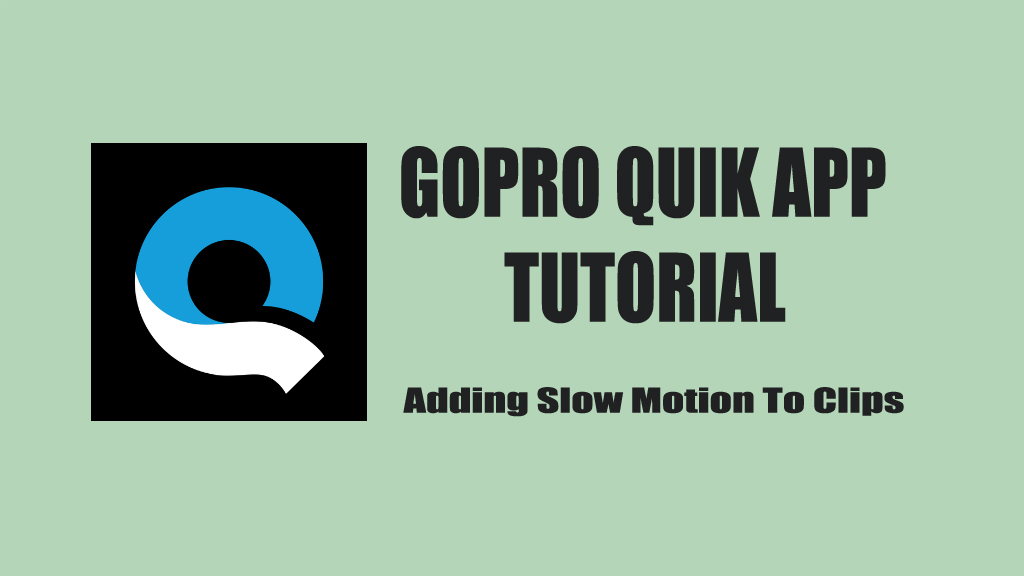 The GoPro Quik app to me has to be one of the best video editors for you smart phone or tablet. It's powerful yet easy to use even if you have no editing experience. The magic of GoPro Quik is its ability to do all the editing for you with little direction from you. You can make and really cool edit from start to finish in less than a minute if you let GoPro Quik do the work or you can go in and fine tune some of the clips yourself is you choose. In this tutorial I will show you how to easily add slow motion effects to you clips in the GoPro Quik mobile app. This tutorial is for existing edits that have already been created. I will have a tutorial soon that will show you how to use the Quik App from start to finish.
Step 1: Launch the quick app and open an existing edit or create a new one.
Step 2: From the preview screen click on the clips button at the bottom of the screen.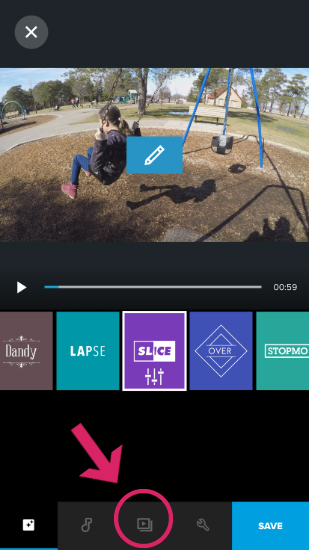 Step 3: At this point the Quik app will show you all the clips that are currently in your edit. Click on the thumbnail of the clip you would like to add the slow motion effect.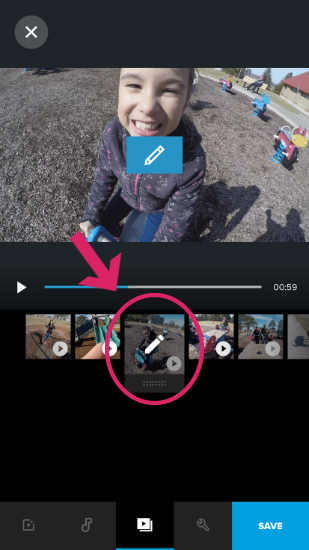 Step 4: A larger preview of the clip will appear, now at the bottom click on the scissor icon that is labelled trim. Processed to next step.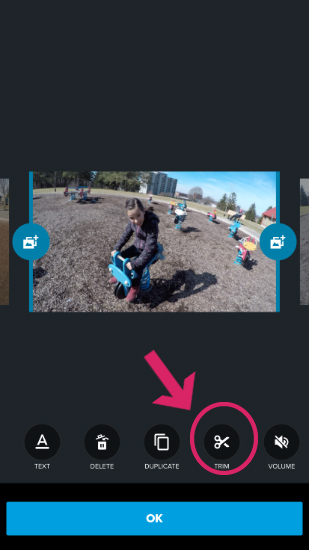 Step 5: On this screen, set the toggle labelled "Slow Motion" to on. When done click to OK button. At this point you can now preview the clip to see how it looks in slow motion.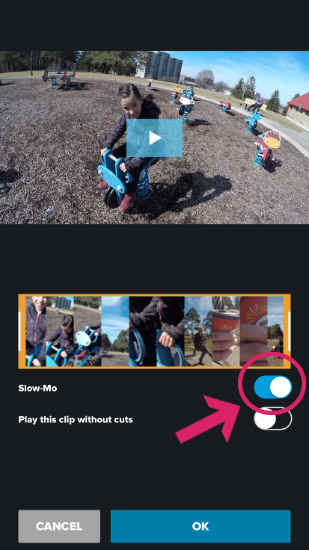 Step 6: If you are happy with the way it looks you can now go ahead and save the project. Export and share and your done!
That is it, it's just that easy, but its Quik every thing about it is designed to be easy. Stay tuned for more GoPro Quik tutorials for both the mobile app and desktop app coming soon.
How To Do Text Masking On Video Footage In LumaFusion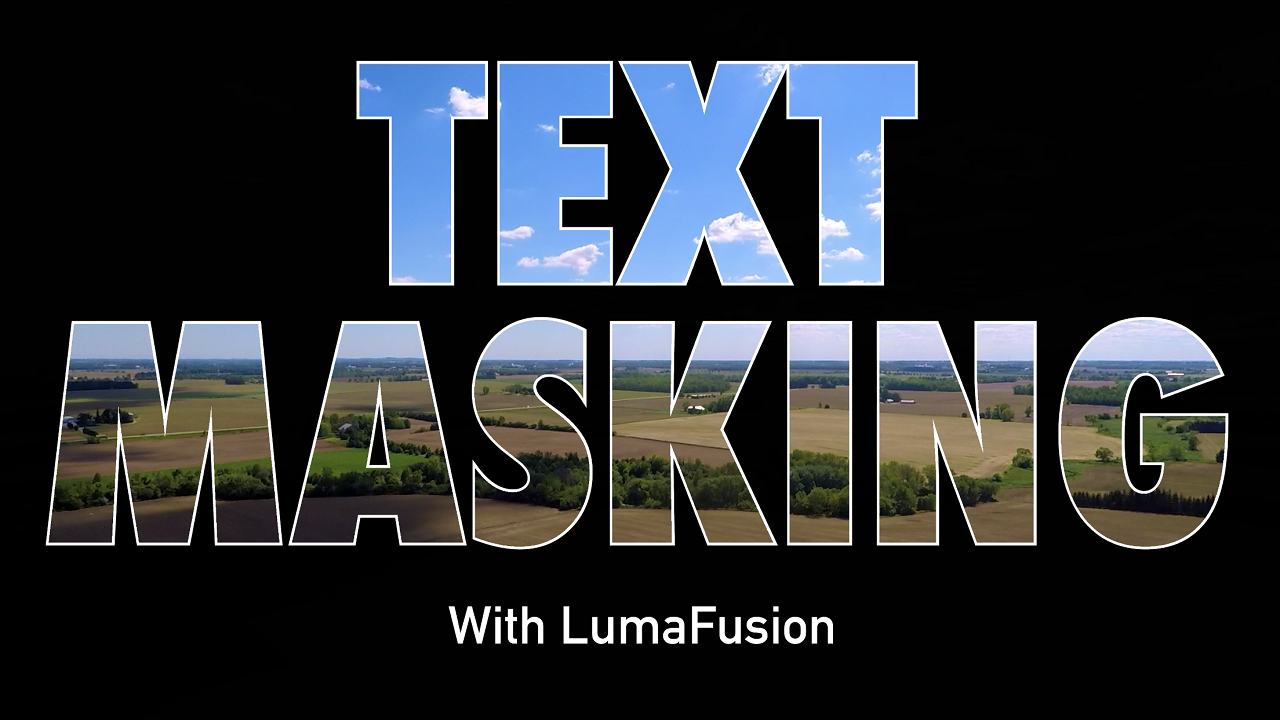 In our latest LumaFusion tutorial I show you how you can easily at text masking over video footage in LumaFusion on your iPhone or iPad. This is an easy to follow step by step tutorial and will help you take your editing to the next level. Text masking is great way to add stunning titles to your drone and GoPro footage. LumaFusion is a powerful mobile editor giving you a professional editing platform while on the go, or if you are like me and prefer to do your editing on an iPad while enjoying a coffee on a patio.
Here is a list of editing tools I use for editing 4K GoPro and drone footage on my iPad.
10.5 iPad Pro: https://amzn.to/2JyLSJt
Apple Pencil: https://amzn.to/2JvJUt3
Apple Card Reader: https://amzn.to/2I4McQD
Wireless Hard Drive: https://amzn.to/2KeDWy5
Rode VideoMic Me: https://amzn.to/2r3c9Zm
How To Add Hand Written Tittle Effects In LumaFusion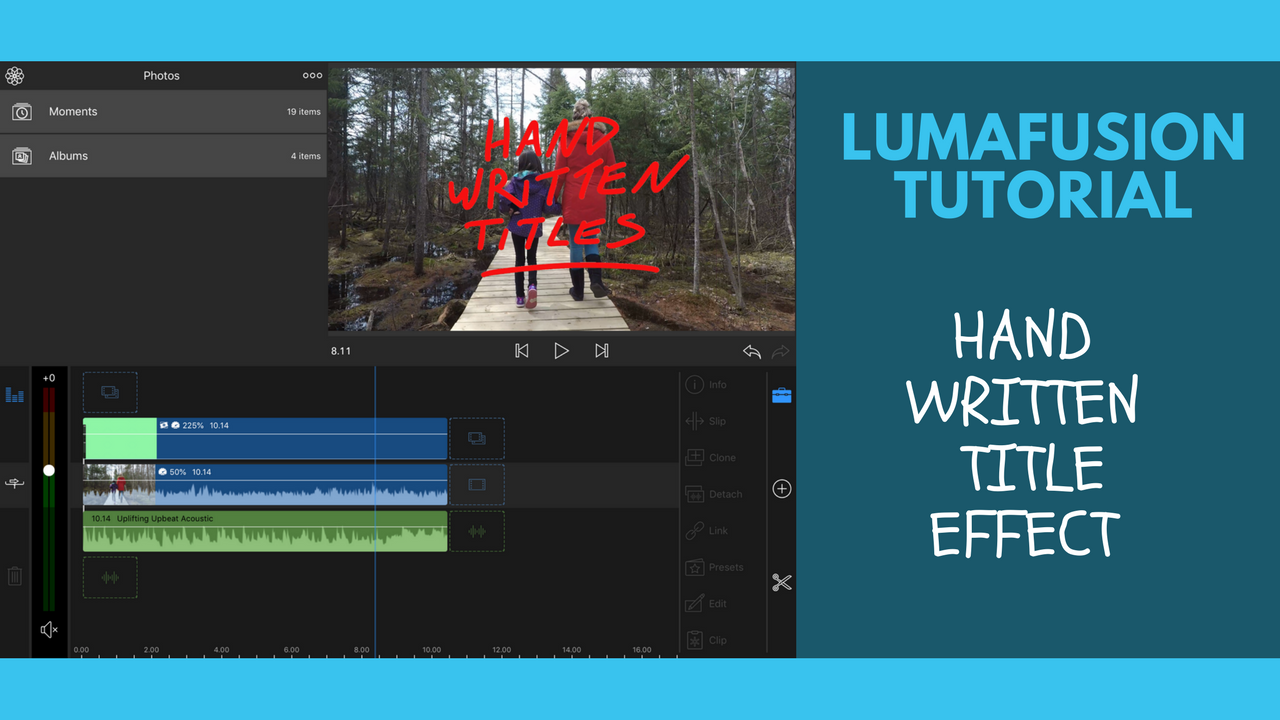 LumaFusion is a powerful video editing solution for iOS devices such as the iPad and iPhone. As hardware advances it allows us do more creative things on our mobile devices and if you are like me and do all your editing on the go a mobile editing solution like LumaFusion is must. In this video tutorial I show you two easily methods on how to add animated hand written titles to your videos in LumaFusion.
Here is a list of the mobile editing tools I use. As for hardware I do most of my mobile editing on my iPad Pro and use a mix of different accessories such as the Apple lighting to card reader, Western Digital wireless pro hard drive for storing my footage. I also use the Rode VideoMic Me for doing voice-overs on my videos. The one tool I recommend over all others is the Apple Pencil. It really make editing drone and GoPro footage a breeze on mobile devices. It gives you that level of precision just like using a mouse on a traditional desktop setup.
10.5 iPad Pro: https://amzn.to/2JyLSJt
Apple Pencil: https://amzn.to/2JvJUt3
Apple Card Reader: https://amzn.to/2I4McQD
Wireless Hard Drive: https://amzn.to/2KeDWy5
Rode VideoMic Me: https://amzn.to/2r3c9Zm