How To Adjust Playback Volume on Your GoPro Hero 5 Black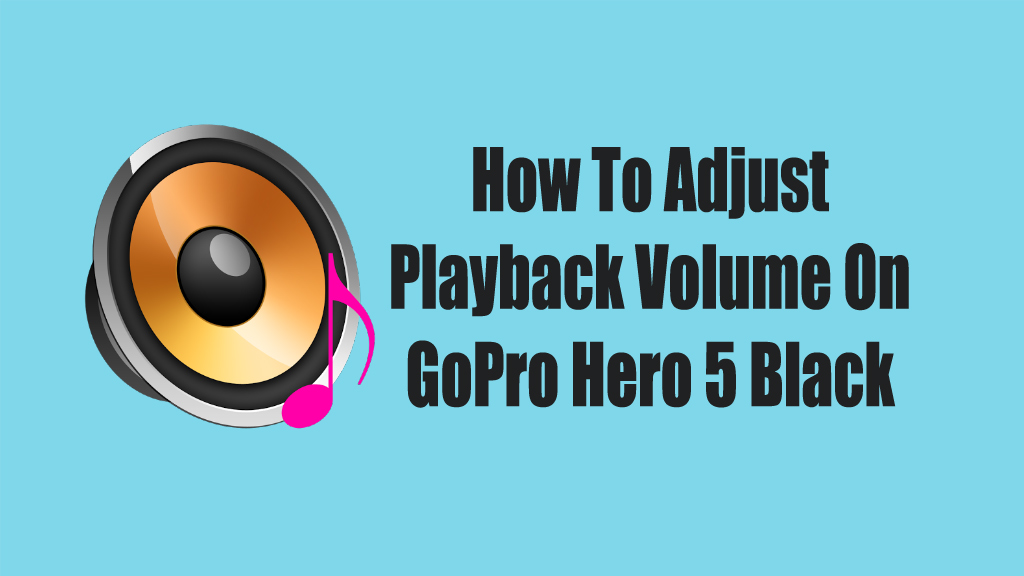 There may be times when you are previewing some of the footage you have captured on your GoPro Hero 5 Black when you need the playback volume turned down or up. This feature is not well documented within the GoPro manual.
To turn down playback volume on your Hero 5 Black, simply navigate to the media playback section of your GoPro. Select the clip that your would like to play. Swipe up from the bottom and this will reveal a volume level slider. Adjust the slider either up or down to choose a more suitable playback volume. Swipe down to hide the volume slider and your clip will play at the new volume you selected.
GoPro Hero 6 Black Drive-Lapse Interval Comparison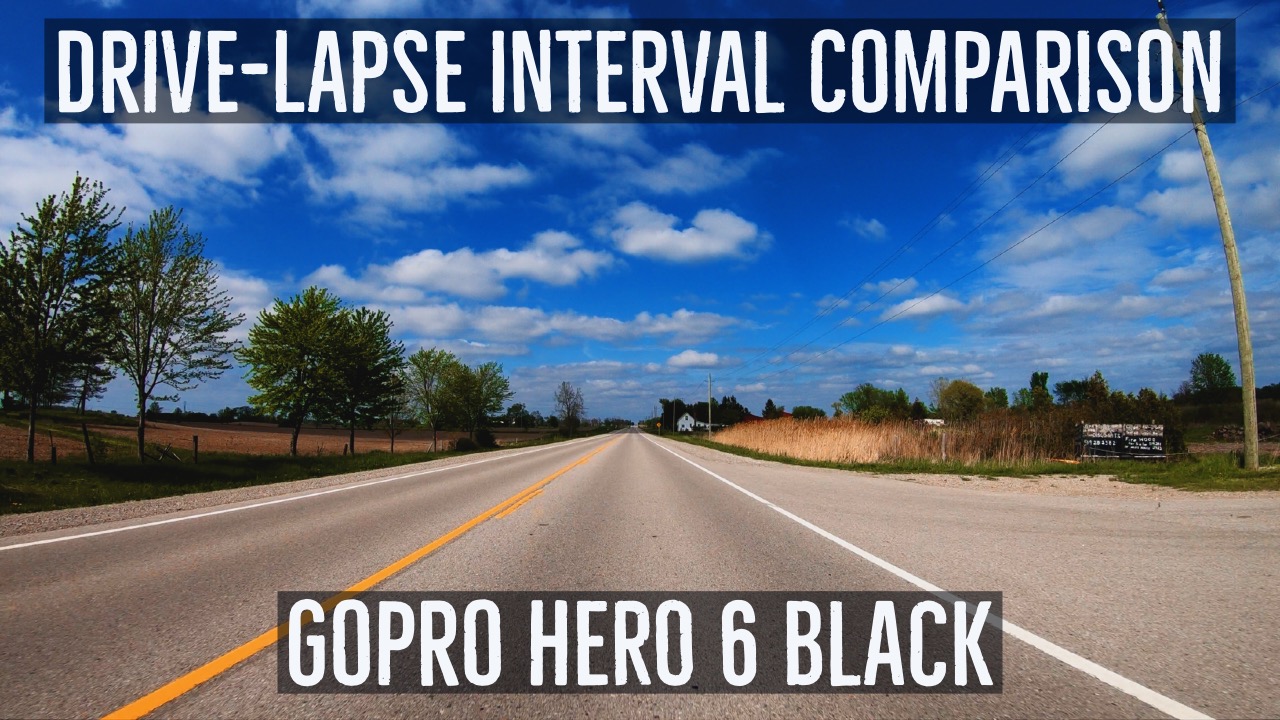 Last year I made a video comparing different intervals when creating a drive-lapse (Driving Timelapse) with the Hero 5 Black. I decided to make an updated video using the Hero 6 Black as it is summer time and there are going to be many hitting the roads and adventuring this summer. This is a good resource to see how different intervals effect the look of your finished drive-lapse. In the test video I used intervals of .5 second, 1 second, 2 second and 5 second. You will notice in the video that the .5 second and 1 second intervals are most appealing and pleasing to the eye. The 2 second and 5 second intervals can look a bit jumpy.
With that said, there is definitely some uses for the higher intervals. For example if you are going on a long road trip and want to time-lapse it, using a low interval will leave you with a very long video when your done. A 5 second interval will leave you with a much more dramatic video that is shorter and won't bore you viewers.
Filmed on a GoPro Hero 6 Black: https://amzn.to/2KrQPZu
Beginners Guide To LumaFusion | Mobile Video Editing On Your iPad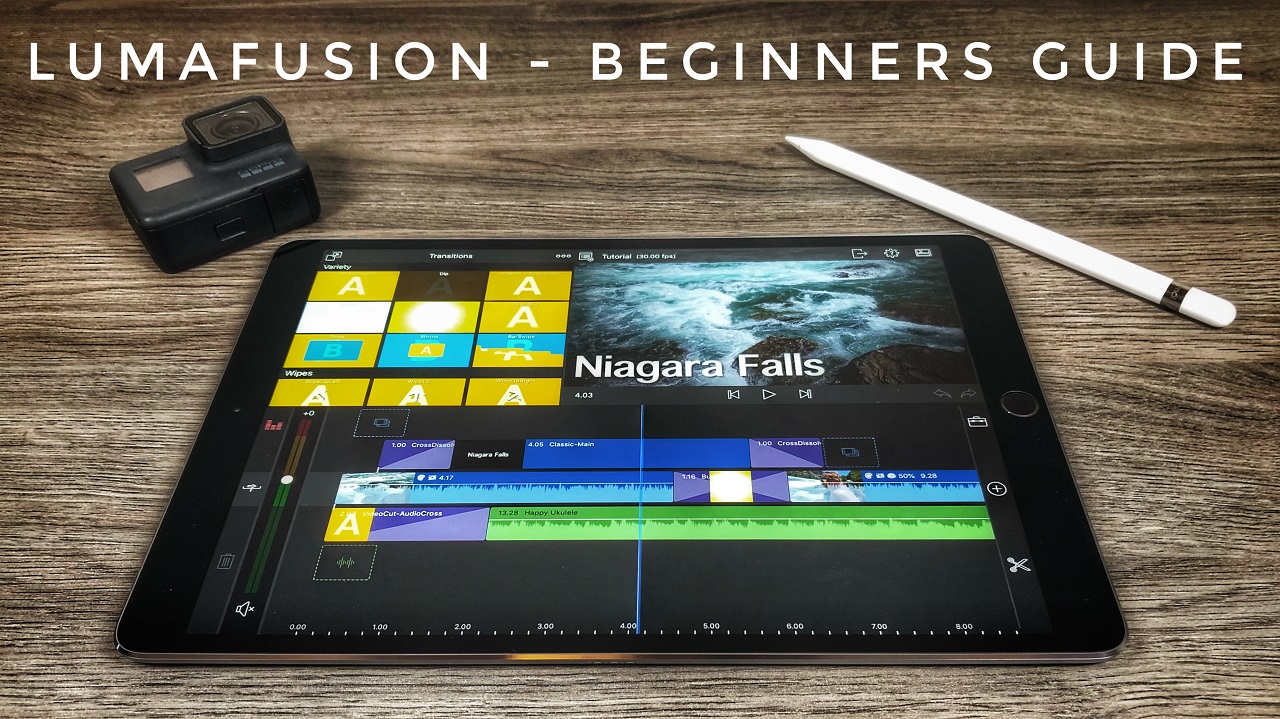 Welcome to our beginners guide to LumaFusion. LumaFusion is a great mobile video editing app for those who want to edit GoPro, Drone and Smart Phone footage on their mobile devices such as iPhones and iPads. Not only is LumaFusion a powerful feature rich video editor that can handle 3 tracks of 4K video, it is also great for new users as it has a simple clean interface that is easy to learn.
In this video we cover all the basics to get you up and running and publishing your very first video. Some of the subjects we cover include.
The user interface of LumaFusion
Opening existing projects and starting a brand new project.
Browsing and previewing media on your device.
Trimming and adding video to you timeline.
cutting, splitting and deleting media from your timeline.
Adding and adjusting transitions to your videos
editing the audio properties of your videos.
adding music to you project.
Creating and editing titles.
Color correcting videos in your timeline.
Exporting your video to your camera roll.
Stay tuned as we will be creating more LumaFusion tutorials soon covering advance editing techniques.
The equipment I use for mobile editing.
10.5 iPad Pro: https://amzn.to/2JyLSJt
Apple Pencil: https://amzn.to/2JvJUt3
Apple Card Reader: https://amzn.to/2I4McQD
Wireless Hard Drive: https://amzn.to/2KeDWy5
Rode VideoMic Me: https://amzn.to/2r3c9Zm
The Equipment I film with.
GoPro Hero 6 Black: https://amzn.to/2LchoOX
FeiyuTech G6: https://amzn.to/2IlCiJo
Mavic Air (DJI Website) https://goo.gl/t74LaQ
Mavic Air (Amazon) http://amzn.to/2EccQaM