How To Use A Bluetooth Game Controller With Ryze Tello Drone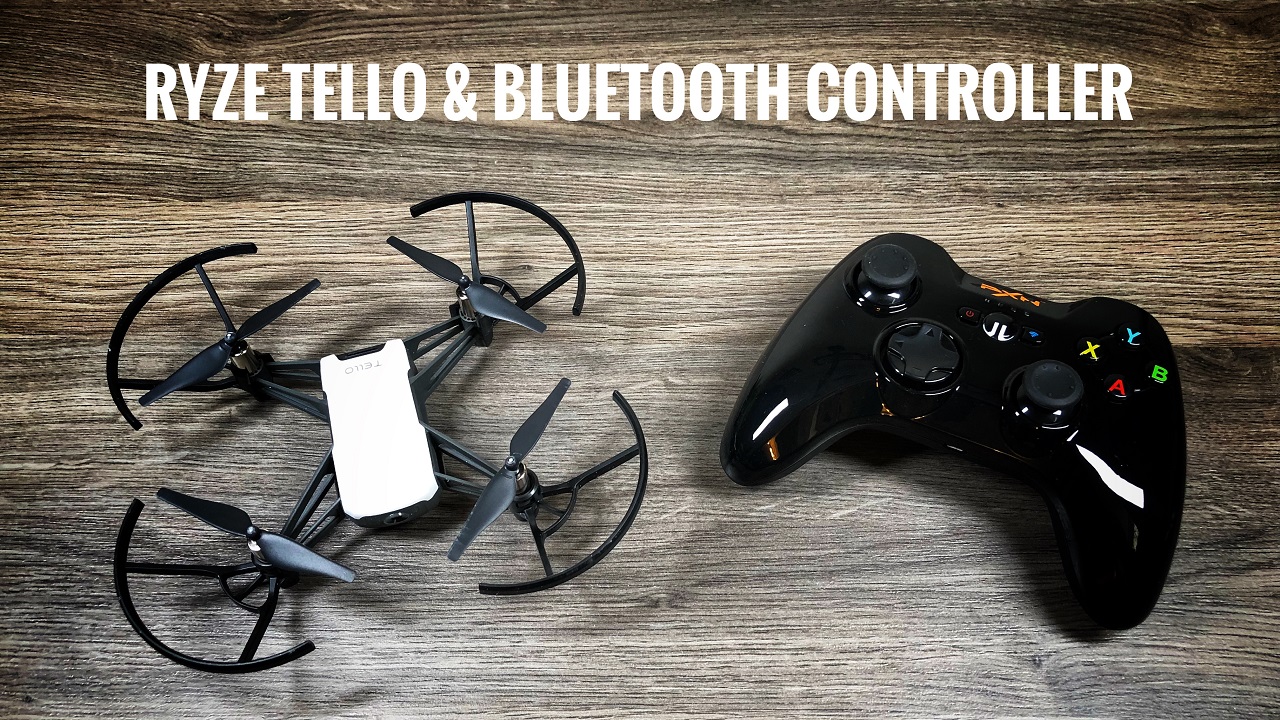 In this video, I go over all the steps on how to connect, pair and use a Bluetooth game controller with the Ryze Tello drone. Ryze does not make a dedicated controller for the Tello, you can, however, use various game controllers to fly the Tello. These Bluetooth controllers for iOS are normally used to play games on your iPhone or iPad but they also work quite well to control some drones. Now one thing I would like to point out is that these Bluetooth controllers will not give you any extra range for your drone unlike other drones such as the DJI Spark. A Bluetooth controller is different in the fact that it does not connect directly to the drone. The controller connects to your iPhone and then the iPhone to the drone.
The controller I opted to go with is the Speedy controller by PXN. Setup is quick and easy and the controller has a nice quality build. Whatever brand you go with make sure it comes with a phone mount. This is important so you can mount your phone while flying.
To set up your Bluetooth remote with your Tello Drone you will need to do the following steps.
The first thing you need to do is power on and put your controller into pairing mode. You do so by long pressing the power button for 4 seconds until the battery lights start to blink slowly. Then press the "wireless" icon beside the lights to enter into pairing mode. The lights will now blink fast to signify it has entered pairing mode.
Now you will need to pair the controller to your iPhone/iPad via Bluetooth. Open up the Bluetooth options in the settings app on your iPhone. Find the listing for the "Speedy Controller" or whatever brand you are using and click on connect. Your phone will now be paired with your Bluetooth controller. This step only needs to be done once.
At this point, you can connect the Tello drone to your iPhone via WiFi as you normally do.
Launch the Tello app and that is it. The Tello app will automatically detect that there is a Bluetooth remote connected. You can go to the settings within the Tello app to view a diagram of what buttons can be used for shortcuts (see Below).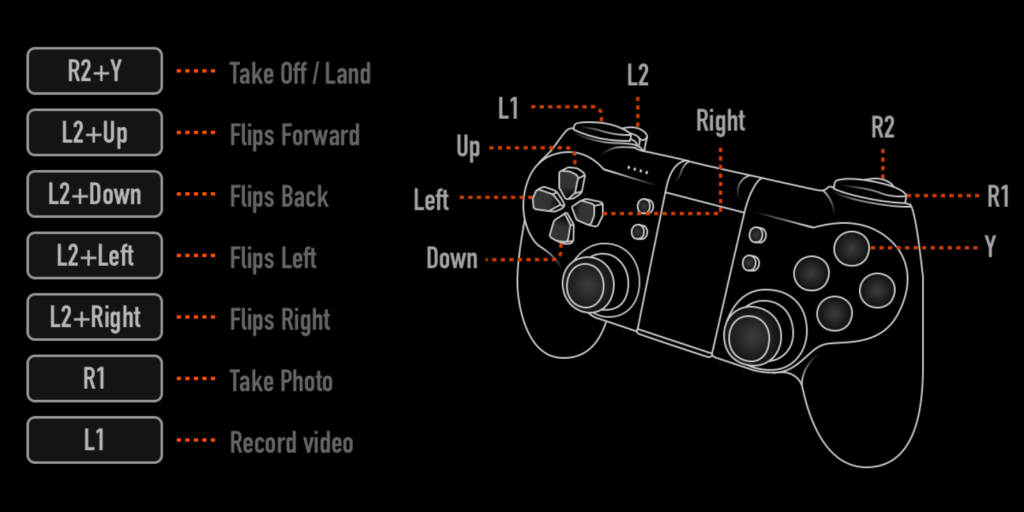 Speedy BlueTooth Controller (USA) https://amzn.to/2IjjPgm
Speedy BlueTooth Controller (CAN) https://amzn.to/2Il8sUW
Ryze Tello Drone (USA) http://amzn.to/2FqSHPH
Ryze Tello Drone (CAN) https://amzn.to/2GpbpYr
Ryze Tello Case (USA) https://amzn.to/2Inivcu
Ryze Tello Case (CAN) https://amzn.to/2GoCPJF
Here is our YouTube video demonstrating how to connect a Bluetooth game controller to the Ryze Tello Drone
Tips, Tricks and Hidden Features Of The DJI Mavic 2 Pro and Zoom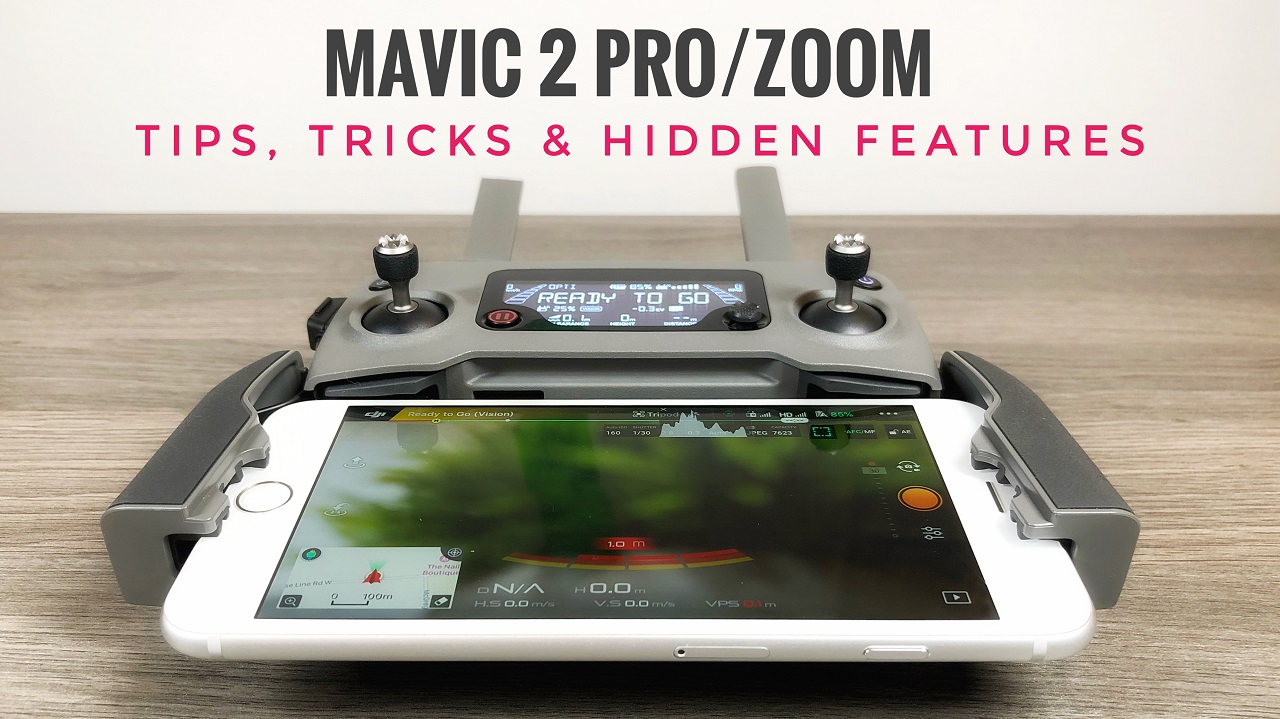 In this video, we show you some tips and trick and even some hidden feature of the DJI Go 4 app. These work with the DJI Mavic 2 Pro and Mavic 2 Zoom. The Tips will help you get the most out of your new Mavic 2 drone. Some of the tips and tricks included in this video are.
Entering full-screen mode in DJI Go 4.
Controlling the camera movement with the screen.
Hidden shortcut menu.
Using the bottom LED lights anytime.
Charging your phone with the controller.
Initiating compass calibration with the side toggle switch.
Mavic 2 Pro: http://bit.ly/2PVuaDU
Mavic 2 Zoom: http://bit.ly/2ol5Hv0
DJI Mavic 2 Pro/Zoom Beginners Guide For New Pilots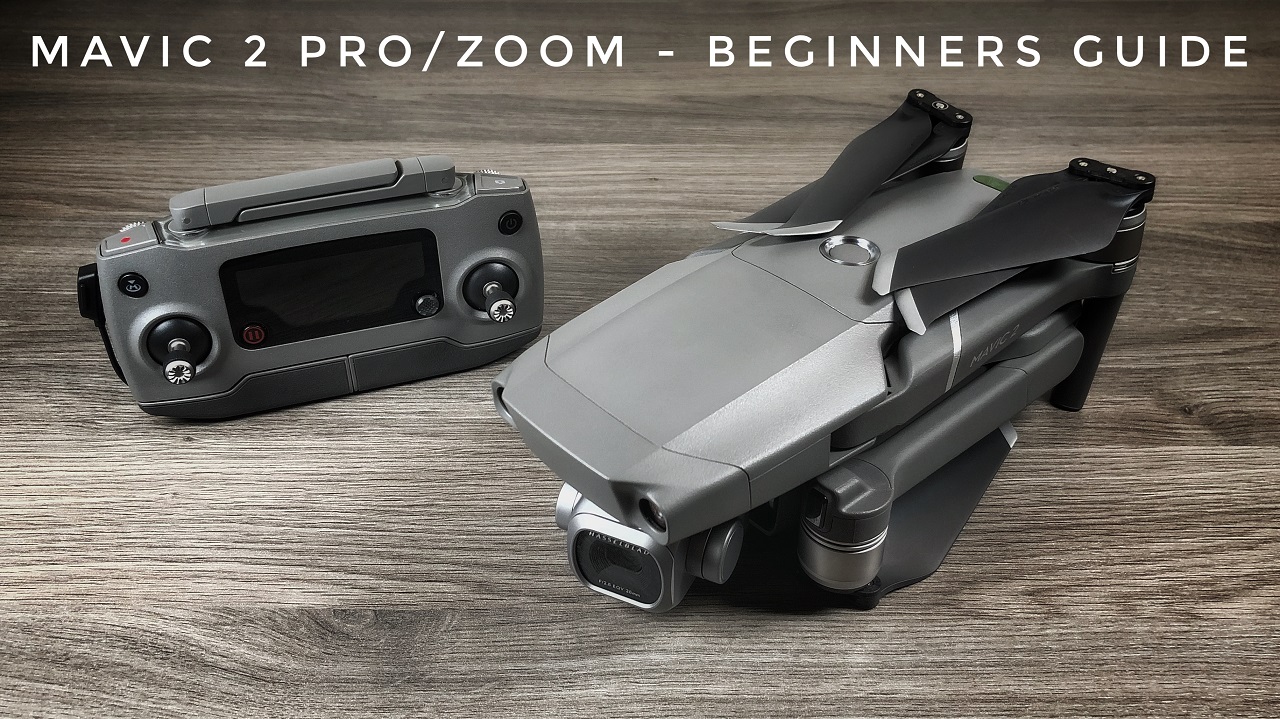 I have put together this complete beginners guide for the DJI Mavic 2 Pro and Mavic 2 Zoom. This beginner's guide is geared to brand new pilots who have never flown a drone before and need to start from the very beginning. This guide is also a great tool for those moving from a more basic drone and want to learn how to fly and use DJI's latest technology.
In this beginners guide, we touch base on the following subjects.
Charging the Mavic 2 Batteries.
Installing the Mavic 2 Propellers.
Activating the Mavic 2 Drone.
Updating The Mavic 2 Firmware.
Safety and Flight Tips.
Launching & Landing The Mavic 2.
Basic Overview of DJI Go 4 App
Best Memory For Mavic 2 and Installation
Mavic 2 Pro: http://bit.ly/2PVuaDU
Mavic 2 Zoom: http://bit.ly/2ol5Hv0
Memory For Mavic 2: https://amzn.to/2PydAIX