iSteady Pro Gimbal Review | Budget GoPro Gimbal For Under $100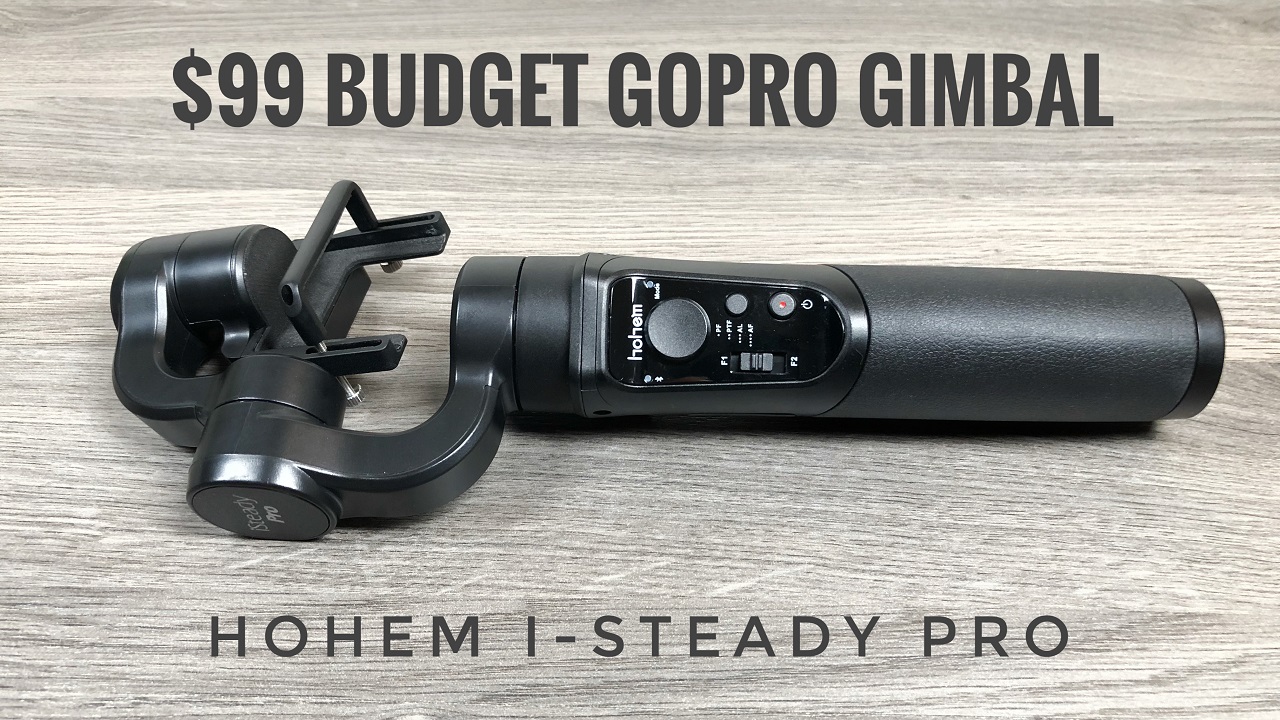 In this review, we are taking a closer look at the iSteady Pro, a budget GoPro gimbal that you can pick up for under $100. Before I even get into the review of this new gimbal by Hohem, I want to point out how nice it is to see more competition of GoPro gimbals popping up on the market. Competition fuels innovation and improvements and not to mention forces more competitive pricing. We have seen this happen with smartphone gimbals. A few years back DJI released the Osmo Mobile with a price tag of $299. Soon afterward we have seen third-party gimbals launching with prices as low as $99. This caused DJI to lower its price when they launched the Osmo Mobile 2 earlier this year to $129.99.
The Hohem iSteady pro is a simplistic GoPro gimbal that comes packaged in a nice case and even includes a mini tripod for those times when you want your gimbal resting on a suitable surface to create time-lapses. Also included with the kit is a micro USB cable for charging up the unit. I found the gimbal to be very comfortable to hold with its molded hand grip. It is a nice compact gimbal and very light to hold. The first impression are good, it is a little plasticky but what do you expect from a $99 gimbal. All in all, it does look to be well constructed and even includes a joystick for nice smooth movements.
The Good: The handle features a full-sized USB slot that can act as a power bank to charge any device that can be charged via USB. It also has a micro USB port near the camera mount that can be used to charge your GoPro while using the gimbal. Now this only works for cameras that you mount where the battery door is not blocked by the motor. I found the footage I shot with the iSteady Pro to be quite smooth and was pleasantly surprised. Like all gimbals there is some slight motor vibration noise, however, I did find it to be at an acceptable level. Hohem has a nice little app for the iSteady pro that allows you to control the gimbal remotely and make some adjustments to how the gimbal behaves when in use. A very basic app but a nice touch for the price.
The Bad: I did find the gimbal handle would knock the camera on occasion when doing extreme moves/angles, so you have to pay attention to the angle at all times. I also found the horizon a little tilted when doing fast panning, it would correct itself but could be annoying to some filmmakers while others may like the fluid more natural motion.
All in all, I found this to be a nice little gimbal for the price. If you're looking for a low-cost gimbal you might just want to take a look at the Hohem iSteady pro, I am sure you will be satisfied with the purchase. Watch our full in-depth review on YouTube.
iSteady Pro (USA) https://amzn.to/2L5wclP
iSteady Pro (CAN) https://amzn.to/2NUUIUN
Hero 7 Black Now Includes A Photo Timer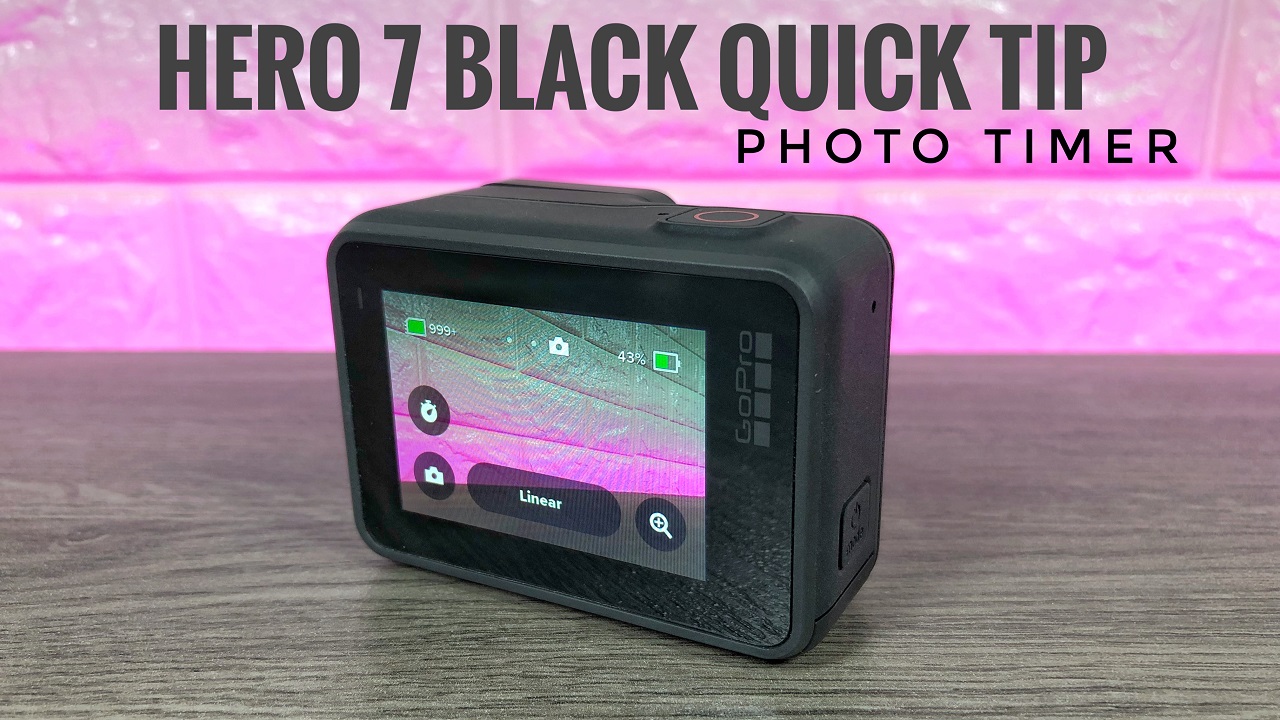 One little talked about feature that is included with the new GoPro Hero 7 Black is the addition of a photo timer. It is a small feature but a very important and welcome addition. In the past, if you wanted to get a shot of yourself you would have to set the GoPro to time-lapse mode, grab some frames and then choose the one you wanted. With the addition of voice commands with the Hero 5 series, you could shout at the GoPro to take a photo. This worked not to bad, however sometimes in noisy environments it did not always work, not to mention looking foolish in certain situations.
With the Hero 7 Black when in photo mode you will notice a new photo timer icon on the left side of the screen. You can select it and set a delay of either 3 seconds or 10 seconds. After the shutter button is pressed a countdown animation and audible beeps indicate when the photo will be taken. Such a simple but important feature. Watch our video demonstration of the new Hero 7 Black photo timer in action.
GoPro Hero 7 Black: https://amzn.to/2IoQ1QK
GoPro Hero 7 Black Unboxing and Setup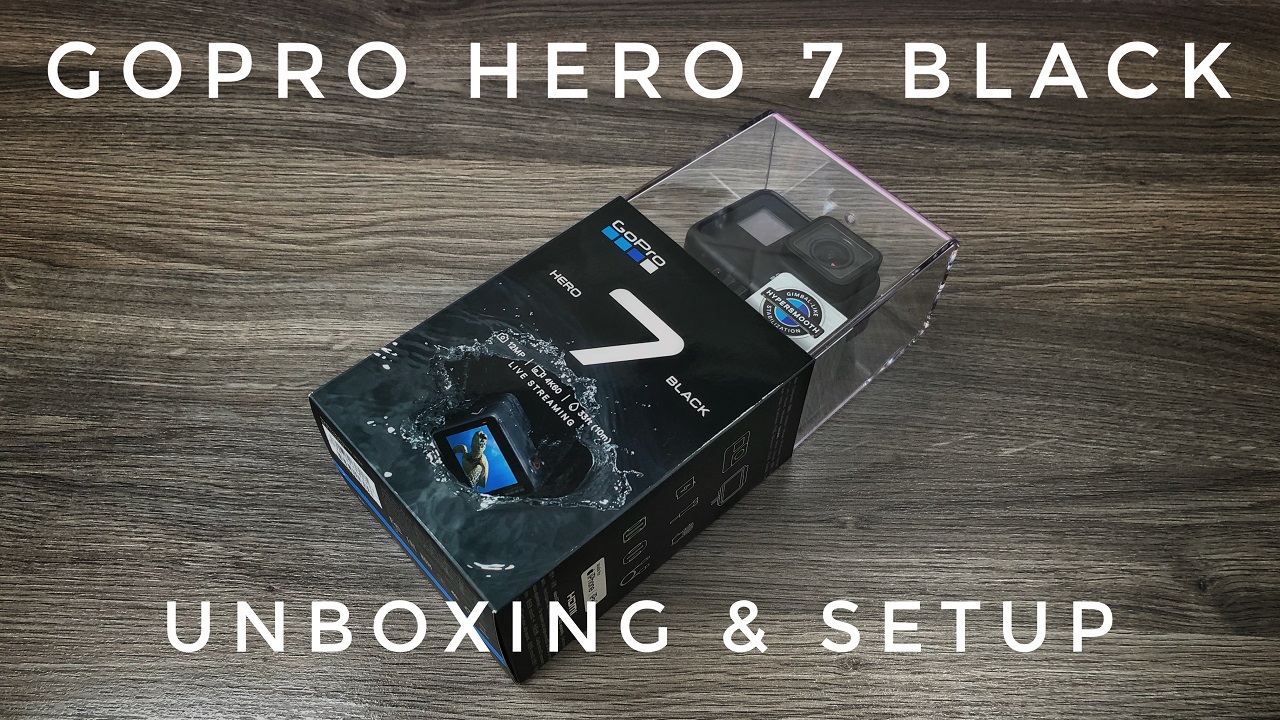 The Hero 7 Black was officially released yesterday and this is our first of many videos to come. We unbox and run through the setup of the new H7B. We talk about some of the new features of the Hero 7 Black and do a full walkthrough of the newly designed menu system. There are many numerous changes and although it does take some getting used to, I do like the new setup it does seem to be more convenient and efficient.
Some of the new features of the GoPro Hero 7 Black include:
HyperSmooth stabilization which also now included 4K 60FPS.
TimeWarp hyper-lapse style timelapses.
Photo timer. Such a simple but much need feature.
Live streaming to social platforms.
New portrait filming mode.
HDR photo mode also knows as "SuperPhoto"
Stay tuned as we will be making many comparison videos as we test out the new features over the coming weeks.
Hero 7 Black: https://amzn.to/2OkjLn9
Best Memory for Hero 7: https://amzn.to/2In7EQG