Karma Grip Extension Cable Review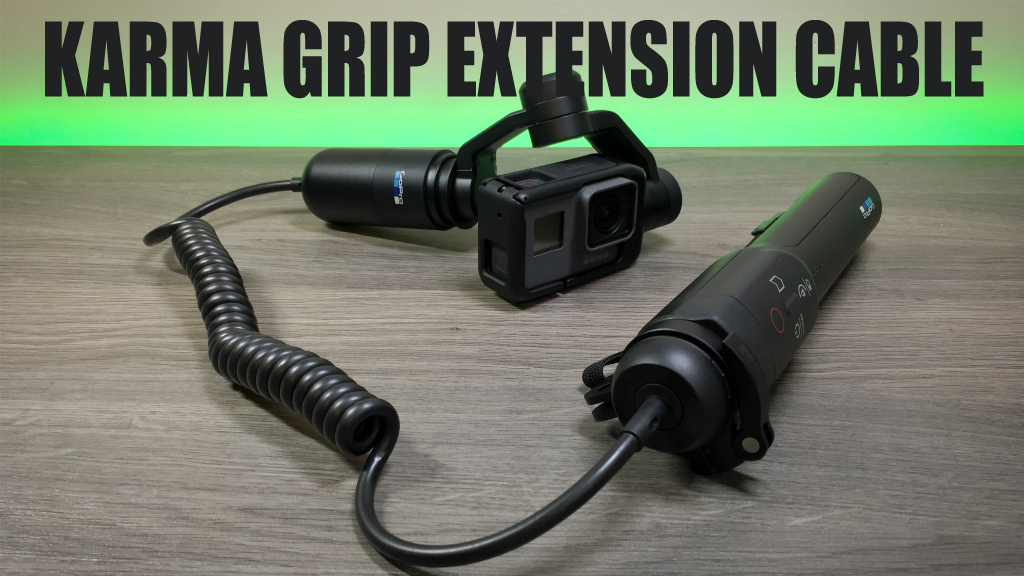 Since the media event in September last year when GoPro introduced the Karma and the Karma Grip they gave us a preview of an accessory for the stabilizer called the Karma Grip extension cable. This extension cable has only recently been made available for purchase and I thought I would check it out to see just how useful it was.
The Karma extension cable is basically an accessory that allows you to mount the stabilizer away from the handle, allowing for a smaller and lighter unit to be mounted. This can be very important especial when mounting the unit on a helmet or wearing the stabilizer on a backpack or chest mount. The karma handle can then be held and used as a remote for full control of your Hero 5 or can be tucked away in a pocket or in a backpack.
Karma Grip Extension Cable: http://amzn.to/2pKfjQ5
With the cable comes two Velcro straps that helps secure the cable to what ever you are mounting the Karma Grip on. Its pretty simplistic in its design and does function effectively, however I can't stop wondering if this cable is worth the $100 price tag. It is useful, but when it comes to reducing the overall size, the savings are not significant.
One handy configuration I know I will be making use of this summer is converting the Karma Grip to a stabilized camera crane or jib. I did so by mounting the Karma Grip stabilizer to the new El Grande extension pole by GoPro. I then attached the handle of the Karma to the handle of the El Grande Pole using the GoPro bike / small pole mount. This allows you to fully extend the El Grand and get nice high and low angles while still being able to control the Hero 5 Black. This is an ideal setup for many activities like filming car shows or getting your camera up high in a crowd or really low shots without straining your back, all while being stabilized with the Karma Grip.
Karma Grip Extension Cable: http://amzn.to/2pKfjQ5
Karma Grip: http://amzn.to/2q3gKMo
El Grande Extension Pole: http://amzn.to/2pLs8eW
GoPro Bike Mount: http://amzn.to/2qwAJ5X
My final thoughts on the Karma extension cable is very neutral at this point. I think it is a handy accessory, a little over priced and really only useful to some individuals for a handful of activities. This is definitely not a must have accessory and its usefulness will greatly depend on the individual and how they use the Karma Grip. I am however glad that I purchased the extension cable and I know I will be making good use of it myself this summer.
A Quick Tip: When you purchase the Karma Grip extension cable it comes shipped with the ends attached / plugged in together. A significant amount of pull force is needed to get the grip ends apart. The instructions on how to get the grip apart is pretty vague and if your like me you might find yourself a little nervous about breaking the unit. This is demonstrated in our YouTube video review.
You can watch our video review below.
The Complete Beginners Guide for the GoPro Hero (2018) | How To Get Started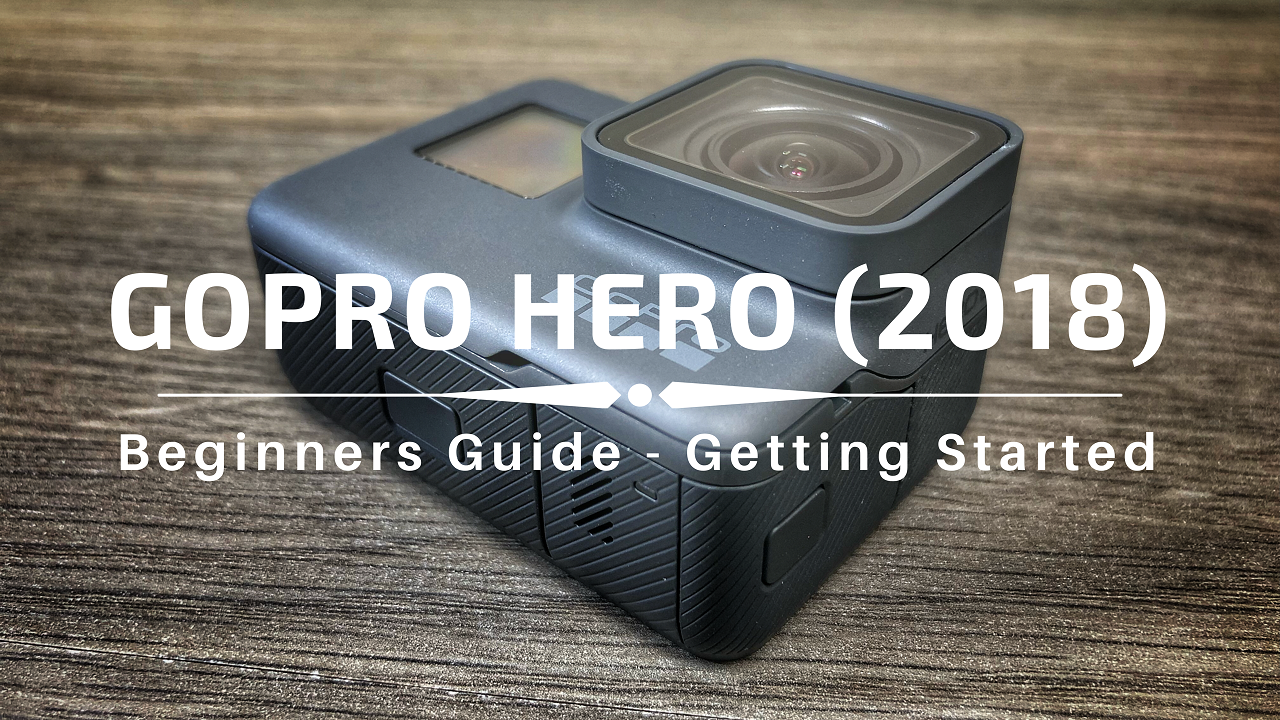 If you are a brand new owner of the new GoPro Hero 2018 or plan on getting one soon. Perhaps this is your very first GoPro and you are finding yourself a little overwhelmed on how to get started as GoPro includes very little documentation in the box. I have put together this very detail beginners guide for the GoPro Hero 2018 to help those who are new to get up and running quickly. This easy to follow beginners guide will help you understand the menu system and the different shooting modes. The new Hero 2018 is a great camera for beginners as it has a simplified menu with basic shooting modes. Watch our beginners guide for the new GoPro Hero (2018) on our YouTube Channel or below in our embedded video.
Our GoPro Hero Beginners Guide covers the following topics:
Unpacking the camera.
Installing the battery and memory card.
How to charge your GoPro Hero 2018.
Understanding the mounting system for GoPro's.
Powering on for the first time and initial setup.
A look at the menu system and various shooting modes.
Basic settings for shooting video.
How to record video.
How to take pictures.
How to shoot bursts.
How to record a time-Lapse.
How to use the GoPro voice commands.
How to use quick capture.
GoPro gear for beginners.
Best Memory Card for the new GoPro Hero 2018
There are many types and sizes of memory cards on the market that will work with the new GoPro Hero 2018 but to keep things simple I recommend the Lexar 633x it is a great memory card at a decent price and I have always had good luck with them.  You can choose how much storage you would like the most common is 32 GB or 64 GB. This determines how many photos and videos can be stored on the camera.
Lexar 32 GB Memory Card (USA) https://amzn.to/2HClpuq
Lexar 32 GB Memory Card (CAN) https://amzn.to/2JL8PK8
Lexar 64 GB Memory Card (USA) https://amzn.to/2vgdSiD
Lexar 64 GB Memory Card (CAN) https://amzn.to/2HBPLxr
If you are a first time GoPro owner I have put together a list of GoPro gear that I think every first time GoPro owner should have in their camera kit.
GoPro Hero 2018 (USA) https://amzn.to/2vdi3vz
GoPro Hero 2018 (CAN) https://amzn.to/2qyoF1U
GoPro Camera Case (USA) https://amzn.to/2ENLeVq
GoPro Camera Case (CAN) https://amzn.to/2IZ0DVF
GoPro Shorty (USA) https://amzn.to/2EN5NRW
GoPro Shorty (CAN) https://amzn.to/2vlGd7k
GoPro Floating Handle (USA) https://amzn.to/2JKQHQI
GoPro Floating Handle (CAN) https://amzn.to/2qztiZP
GoPro Dual Charger (USA) https://amzn.to/2GXeXkG
GoPro Dual Charger (CAN) https://amzn.to/2vj8dbD
Manfrotto Extension Pole (USA) https://amzn.to/2HAPfQ6
Manfrotto Extension Pole (CAN) https://amzn.to/2HAhFd8
RAVPower Power Bank (USA) https://amzn.to/2qBbmxJ
RAVPower Power Bank (CAN) https://amzn.to/2qz3A7B
GoPro Handlebar Mount (USA) https://amzn.to/2JNNvne
GoPro Handlebar Mount (CAN) https://amzn.to/2vga8xB
Don't hesitate to ask question via any of my social media channels or right here on my blog!
Must Have $10 Upgrade For Your GoPro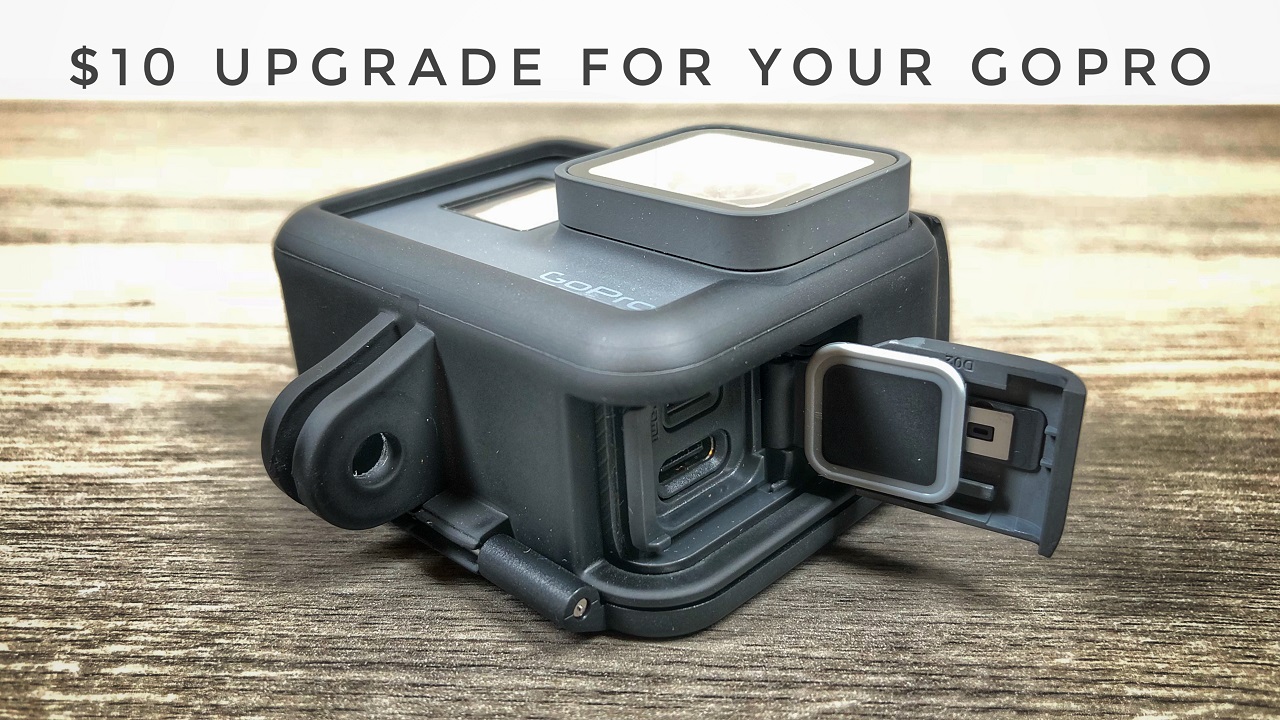 If you own a GoPro this is a very inexpensive must have upgrade that everyone needs. One annoyance that I have had with my GoPro is having to remove it from the frame every time I want to charge it or plug in a microphone. With this 3rd party GoPro frame you can open and remove the charging door on your GoPro without having to remove it from the frame, saving a lot of time and aggravation. This frame also seems to be a better build quality than the stock frames, it has a nice rubberized coating. This is such a simple little fix, I wonder why GoPro has not implemented it yet on their official frames. Because they all have the same form factor this 3rd party frame is compatible with the Hero 5 Black, Hero 6 Black and the new GoPro Hero (2018).
GoPro Upgraded Frame: https://amzn.to/2EI58kP