Leather Case for GoPro Hero 6 Black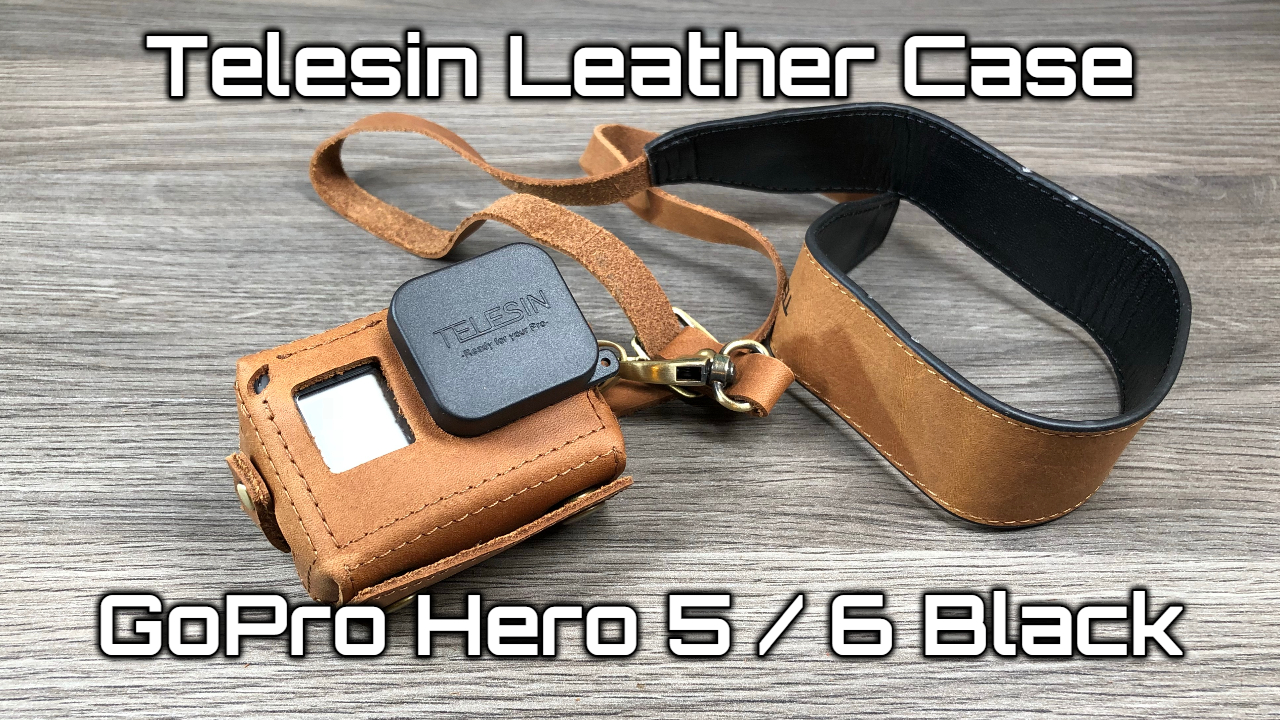 In this video we take a look at the Telesin leather case for the GoPro Hero 5 Black and the Hero 6 Black. Because both cameras have the exact same form factor this leather case works for both. Now this case is more cosmetic than anything and works well if you will be using your GoPro as a point and shoot camera for the day. When the camera is in the case you can't mount it via any traditional GoPro mounts. A long adjustable strap is included in the package and allows you to comfortably carry your GoPro around your neck.
The quality seems decent, it's a thin leather but for this type of item you would not want a thick leather. However I wish they did offer some variations of color and style, dark, black or even aged or distressed leather would have been a nice addition. The package also includes a lens cover to protect your lens while wearing the camera around your neck. Watch our full YouTube review video.
Telesin Leather Case (USA) http://amzn.to/2BZtVRH
Telesin Leather Case (CAN) http://amzn.to/2DFrsMs
The Complete Beginners Guide for the GoPro Hero (2018) | How To Get Started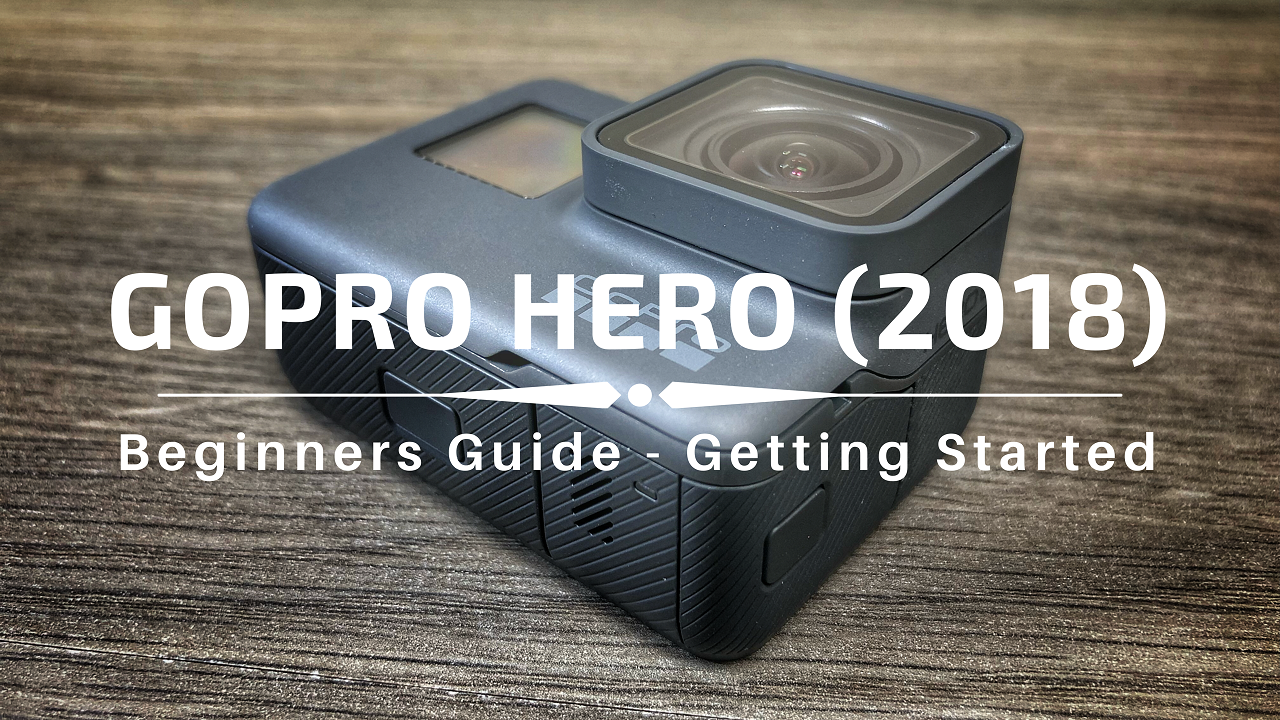 If you are a brand new owner of the new GoPro Hero 2018 or plan on getting one soon. Perhaps this is your very first GoPro and you are finding yourself a little overwhelmed on how to get started as GoPro includes very little documentation in the box. I have put together this very detail beginners guide for the GoPro Hero 2018 to help those who are new to get up and running quickly. This easy to follow beginners guide will help you understand the menu system and the different shooting modes. The new Hero 2018 is a great camera for beginners as it has a simplified menu with basic shooting modes. Watch our beginners guide for the new GoPro Hero (2018) on our YouTube Channel or below in our embedded video.
Our GoPro Hero Beginners Guide covers the following topics:
Unpacking the camera.
Installing the battery and memory card.
How to charge your GoPro Hero 2018.
Understanding the mounting system for GoPro's.
Powering on for the first time and initial setup.
A look at the menu system and various shooting modes.
Basic settings for shooting video.
How to record video.
How to take pictures.
How to shoot bursts.
How to record a time-Lapse.
How to use the GoPro voice commands.
How to use quick capture.
GoPro gear for beginners.
Best Memory Card for the new GoPro Hero 2018
There are many types and sizes of memory cards on the market that will work with the new GoPro Hero 2018 but to keep things simple I recommend the Lexar 633x it is a great memory card at a decent price and I have always had good luck with them.  You can choose how much storage you would like the most common is 32 GB or 64 GB. This determines how many photos and videos can be stored on the camera.
Lexar 32 GB Memory Card (USA) https://amzn.to/2HClpuq
Lexar 32 GB Memory Card (CAN) https://amzn.to/2JL8PK8
Lexar 64 GB Memory Card (USA) https://amzn.to/2vgdSiD
Lexar 64 GB Memory Card (CAN) https://amzn.to/2HBPLxr
If you are a first time GoPro owner I have put together a list of GoPro gear that I think every first time GoPro owner should have in their camera kit.
GoPro Hero 2018 (USA) https://amzn.to/2vdi3vz
GoPro Hero 2018 (CAN) https://amzn.to/2qyoF1U
GoPro Camera Case (USA) https://amzn.to/2ENLeVq
GoPro Camera Case (CAN) https://amzn.to/2IZ0DVF
GoPro Shorty (USA) https://amzn.to/2EN5NRW
GoPro Shorty (CAN) https://amzn.to/2vlGd7k
GoPro Floating Handle (USA) https://amzn.to/2JKQHQI
GoPro Floating Handle (CAN) https://amzn.to/2qztiZP
GoPro Dual Charger (USA) https://amzn.to/2GXeXkG
GoPro Dual Charger (CAN) https://amzn.to/2vj8dbD
Manfrotto Extension Pole (USA) https://amzn.to/2HAPfQ6
Manfrotto Extension Pole (CAN) https://amzn.to/2HAhFd8
RAVPower Power Bank (USA) https://amzn.to/2qBbmxJ
RAVPower Power Bank (CAN) https://amzn.to/2qz3A7B
GoPro Handlebar Mount (USA) https://amzn.to/2JNNvne
GoPro Handlebar Mount (CAN) https://amzn.to/2vga8xB
Don't hesitate to ask question via any of my social media channels or right here on my blog!
Must Have $10 Upgrade For Your GoPro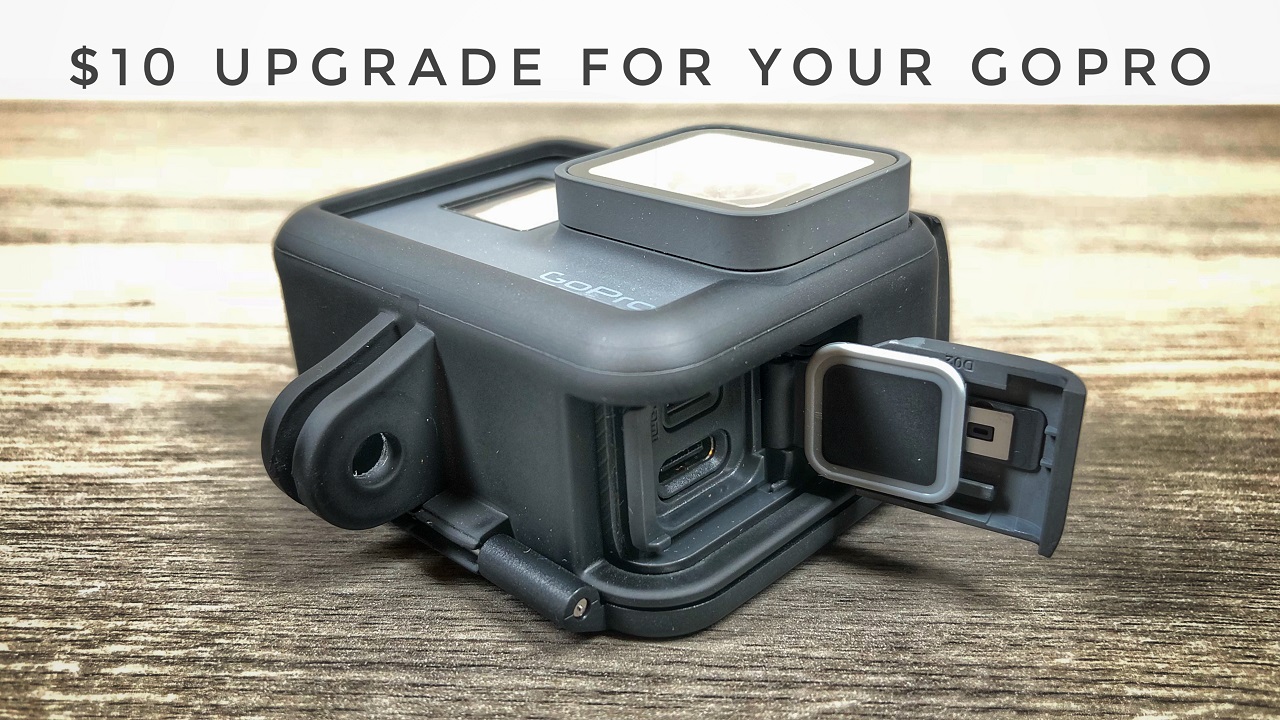 If you own a GoPro this is a very inexpensive must have upgrade that everyone needs. One annoyance that I have had with my GoPro is having to remove it from the frame every time I want to charge it or plug in a microphone. With this 3rd party GoPro frame you can open and remove the charging door on your GoPro without having to remove it from the frame, saving a lot of time and aggravation. This frame also seems to be a better build quality than the stock frames, it has a nice rubberized coating. This is such a simple little fix, I wonder why GoPro has not implemented it yet on their official frames. Because they all have the same form factor this 3rd party frame is compatible with the Hero 5 Black, Hero 6 Black and the new GoPro Hero (2018).
GoPro Upgraded Frame: https://amzn.to/2EI58kP