LitraTorch Adventure Light Review | Amazing Light For Your GoPro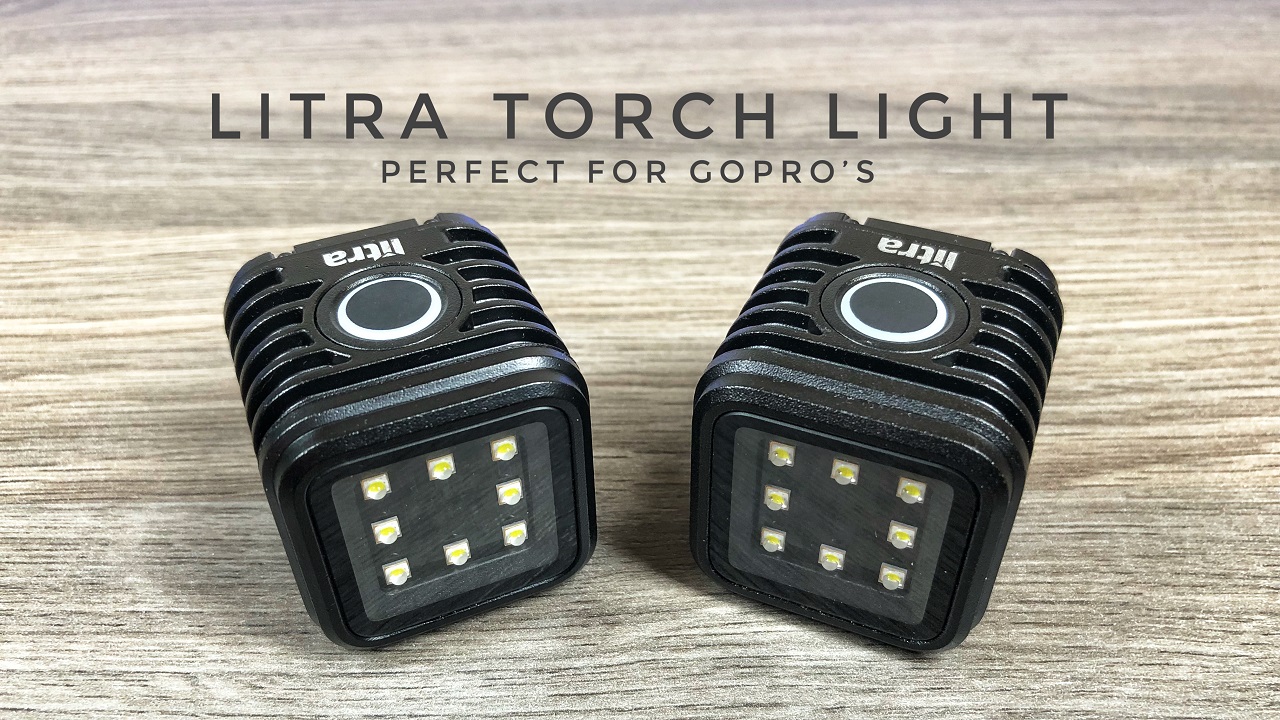 If you are in the market for a small portable light kit for your GoPro you may want to take a look at the Litra Torch. This light is super compact but is extremely powerful. The light comes in at a size of 1.5 x 1.5 inches but is capable of outputting 800 lumens on its brightest setting, 450 lumens on the medium setting and 100 lumens on its lowest setting. It features an ultra-wide beam which is perfect for use with GoPro's and other wide angle action cameras. The construction of this impressive little light is made of a high-quality ribbed aluminum which helps dissipate the heat. The durable build also makes it impact and drop resistant, perfect for all adventurists. The Litra Torch is waterproof up to 30 feet making it very useful for divers and taking underwater video and photos.
One thing I really like about the LitraTorch is the fact that they have made the light to be very versatile when it comes to mounting. The single light package includes a GoPro finger mount so it can easily be used within the GoPro mount ecosystem. The litraTorch also has a built-in magnet in the back allowing you to attach the light to any metal surface. Located on the back and on the bottom are two 1/4 tripod mounts for even more versatility. Now if that wasn't enough they even include a detachable clip allowing you to mount the unit on a belt buckle or similar item.
Like most lights that are capable of producing high lumen outputs, they can get quite hot. Litra has included a silicon housing sleeve to make the unit more comfortable to handle when using it at the highest setting for long periods of time. A silicon diffuser is also included in the box which when mounted on the light helps soften and diffuse the beam.
Battery Life Of the LitraTorch
The battery life of the litraTorch is very impressive and are as follows:
Brightest (800 Lumen) 35 Minutes
Medium (450 Lumen) 70 Minutes
Lowest (100 Lumen) 4 Hours
The Litra Torch can be purchased as a single light or as a dual light package with various accessories depending on how you will be using it. They offer GoPro triple and double mounts, handles and even a smartphone mount. All in all, it is a good solid light and a good solid purchase if you are in the market for a super bright mini light for your GoPro camera bag.
Litra Torch (USA) http://amzn.to/2BjPdLs
Litra Torch (CAN) http://amzn.to/2Ejn3TH
Other LitraTorch Accessories
GoPro Triple Mount: http://amzn.to/2EA6eCW
GoPro Double Mount: http://amzn.to/2smIddN
Handle: http://amzn.to/2sln3g1
Filter Kit: http://amzn.to/2BmDls7
GoPro 2 Light Kit: http://amzn.to/2CbT75L
Here is our YouTube review video with demonstrations and sample footage of the LitraTorch adventure lights in action.
Hero 7 Black Now Includes A Photo Timer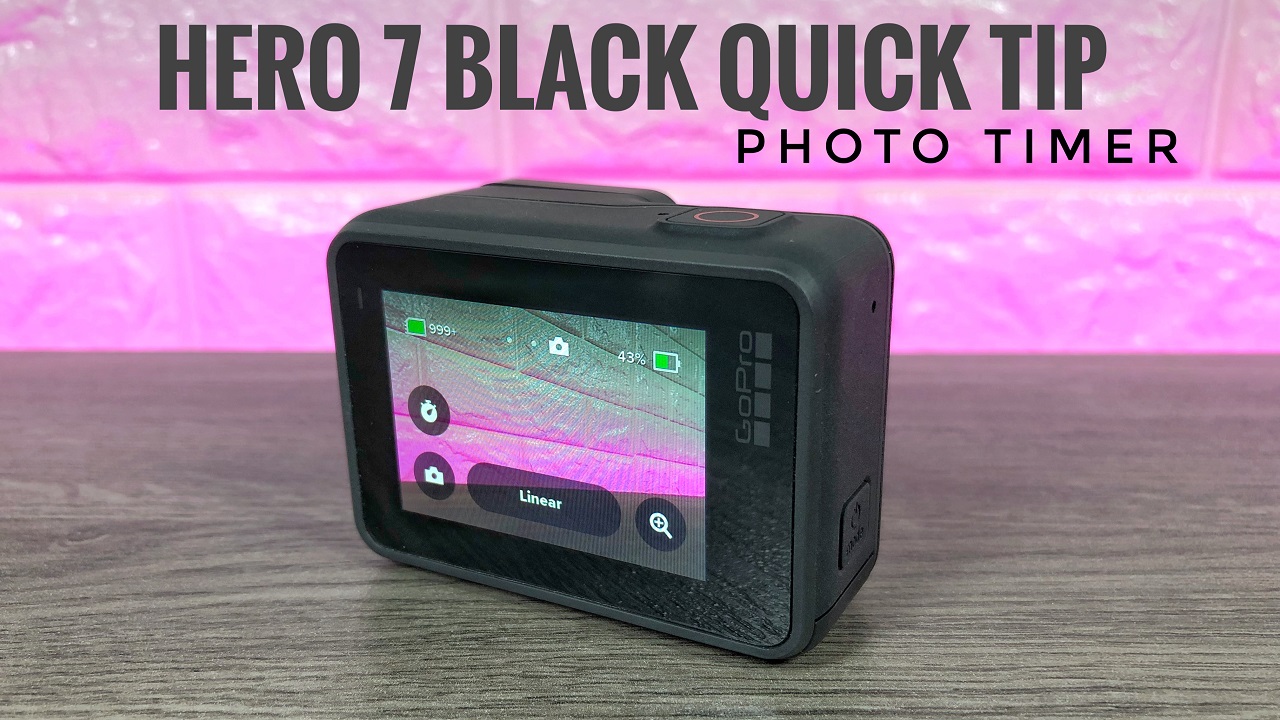 One little talked about feature that is included with the new GoPro Hero 7 Black is the addition of a photo timer. It is a small feature but a very important and welcome addition. In the past, if you wanted to get a shot of yourself you would have to set the GoPro to time-lapse mode, grab some frames and then choose the one you wanted. With the addition of voice commands with the Hero 5 series, you could shout at the GoPro to take a photo. This worked not to bad, however sometimes in noisy environments it did not always work, not to mention looking foolish in certain situations.
With the Hero 7 Black when in photo mode you will notice a new photo timer icon on the left side of the screen. You can select it and set a delay of either 3 seconds or 10 seconds. After the shutter button is pressed a countdown animation and audible beeps indicate when the photo will be taken. Such a simple but important feature. Watch our video demonstration of the new Hero 7 Black photo timer in action.
GoPro Hero 7 Black: https://amzn.to/2IoQ1QK
GoPro Hero 7 Black Unboxing and Setup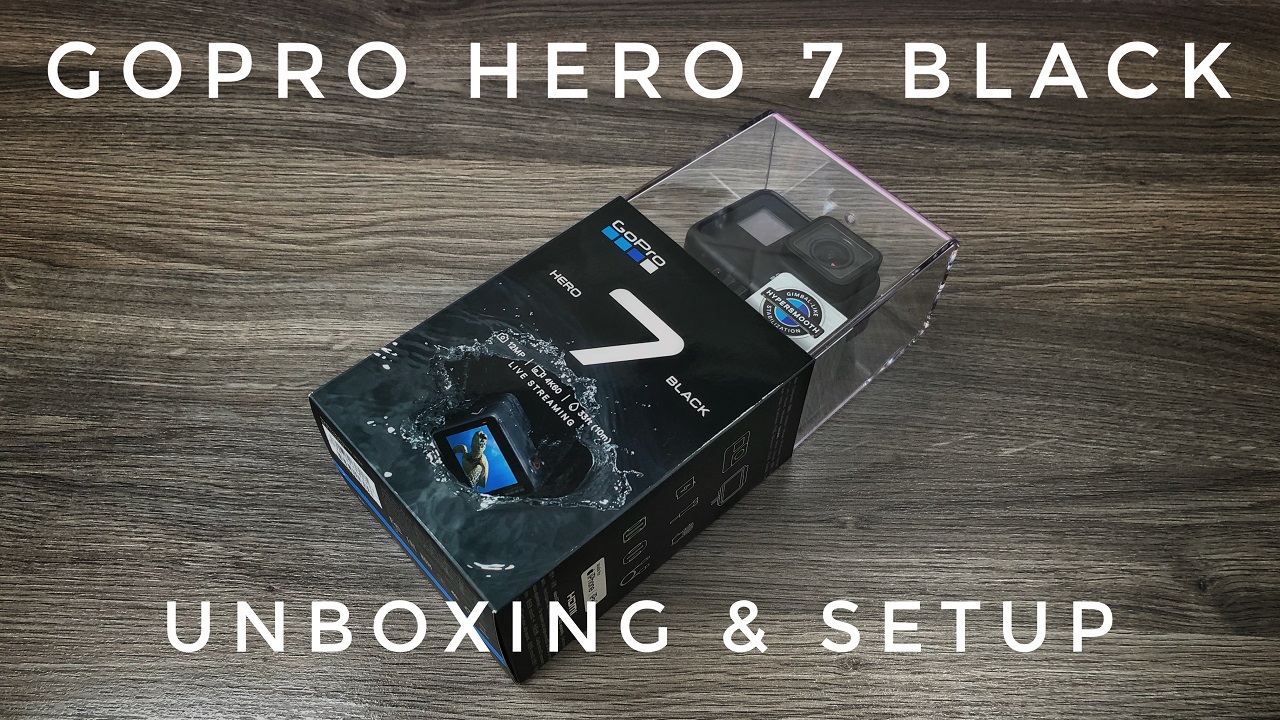 The Hero 7 Black was officially released yesterday and this is our first of many videos to come. We unbox and run through the setup of the new H7B. We talk about some of the new features of the Hero 7 Black and do a full walkthrough of the newly designed menu system. There are many numerous changes and although it does take some getting used to, I do like the new setup it does seem to be more convenient and efficient.
Some of the new features of the GoPro Hero 7 Black include:
HyperSmooth stabilization which also now included 4K 60FPS.
TimeWarp hyper-lapse style timelapses.
Photo timer. Such a simple but much need feature.
Live streaming to social platforms.
New portrait filming mode.
HDR photo mode also knows as "SuperPhoto"
Stay tuned as we will be making many comparison videos as we test out the new features over the coming weeks.
Hero 7 Black: https://amzn.to/2OkjLn9
Best Memory for Hero 7: https://amzn.to/2In7EQG