Macro Lens for GoPro Hero 5 Black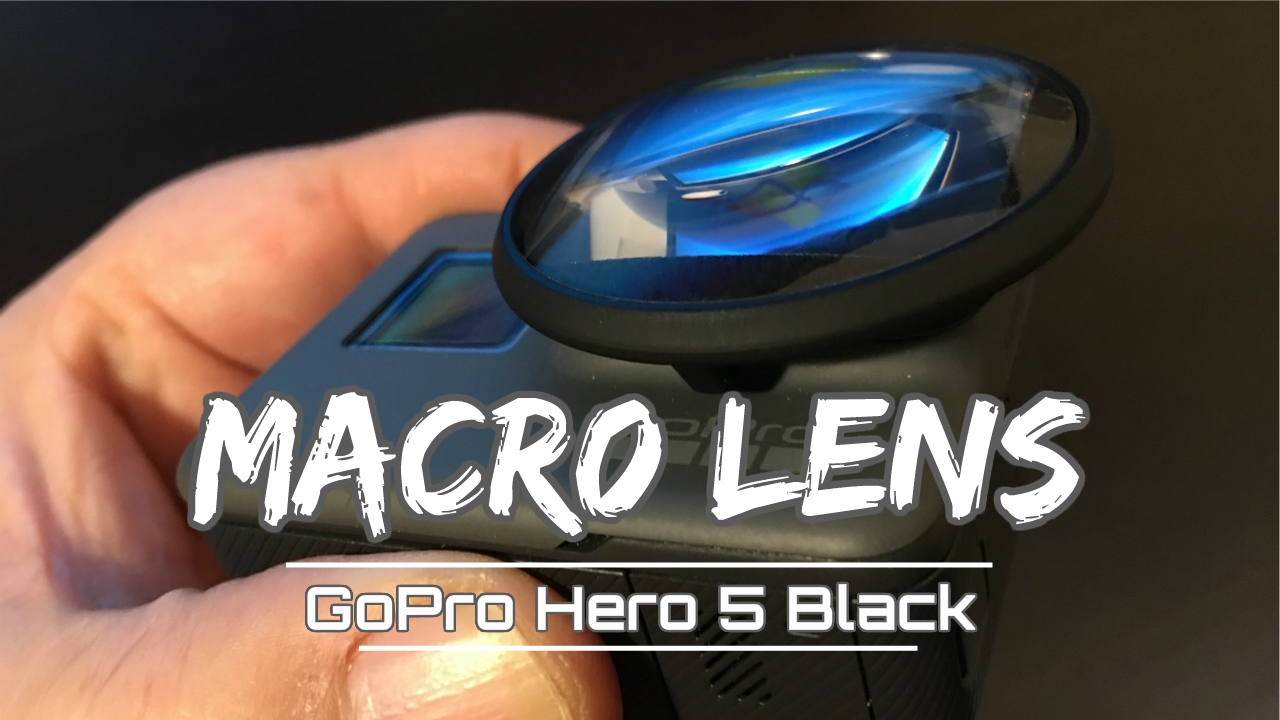 If you are looking to step up you GoPro photography here is an interesting accessory that may be right up your alley. The macro lens from PolarPro for the GoPro Hero 5 Black will help you capture crisp stunning close up shots quickly and easily all for an affordable price.
This Hero 5 macro lens works by changing the focal point of your GoPro, bringing close up objects into focus while slightly blurring the background. You can capture some really stunning close-up macro photos using this lens with beautiful color and clarity a feat that just can't be done with the stock lens of the GoPro Hero 5 Black.
Once installed on your Hero 5 Black this macro lens will help you capture creative close-ups from 5 to 12 inches away. Installation is easy as there are no modifications need for the Hero 5. This lens just slips on over the existing lens cover instantly shifting the focal point and once in place stays securely so you don't have to worry about losing it.
The Hero 5 macro lens kit comes with a strap that allows you to attach the macro lens to your camera frame as well as a nice storage bag that also doubles as a polishing cloth for the lens. I have been using the lens now for almost 2 weeks and it has definitely made its way into my top 10 must have GoPro accessories. Polar Pro also make a wide variety of other lenses for the GoPro Hero 5 and earlier generations such as ND Filters, Polarizing Filters as well as some really nice snorkel and dive filters.
Pro Tip: Always make sure the macro lens is absolutely clean and free of dust, dirt, and fingerprints every time you use it. This can cause undesirable results.
The Polar Pro macro lens for GoPro Hero 5 black works for capturing both photos and videos.
Purchase on Amazon
U.S. Amazon: http://amzn.to/2lyXqAT
Canadian Amazon: http://amzn.to/2ltJj2p
Hero 7 Black Now Includes A Photo Timer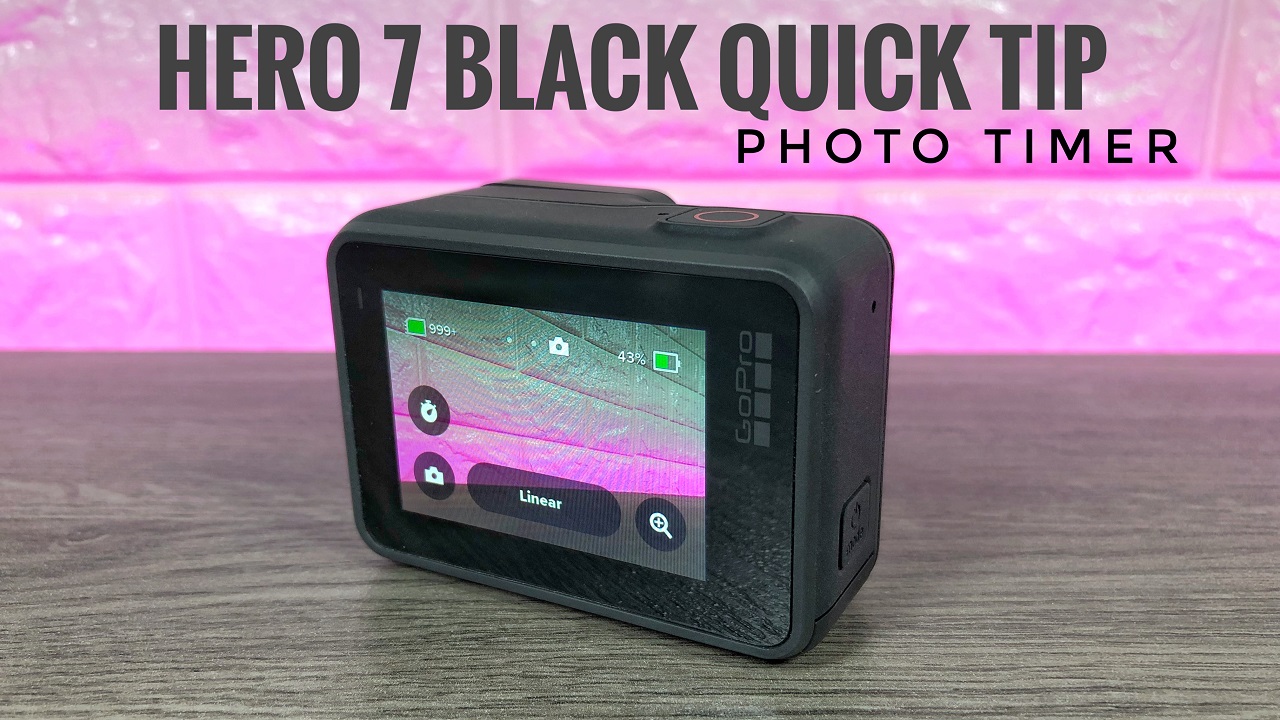 One little talked about feature that is included with the new GoPro Hero 7 Black is the addition of a photo timer. It is a small feature but a very important and welcome addition. In the past, if you wanted to get a shot of yourself you would have to set the GoPro to time-lapse mode, grab some frames and then choose the one you wanted. With the addition of voice commands with the Hero 5 series, you could shout at the GoPro to take a photo. This worked not to bad, however sometimes in noisy environments it did not always work, not to mention looking foolish in certain situations.
With the Hero 7 Black when in photo mode you will notice a new photo timer icon on the left side of the screen. You can select it and set a delay of either 3 seconds or 10 seconds. After the shutter button is pressed a countdown animation and audible beeps indicate when the photo will be taken. Such a simple but important feature. Watch our video demonstration of the new Hero 7 Black photo timer in action.
GoPro Hero 7 Black: https://amzn.to/2IoQ1QK
GoPro Hero 7 Black Unboxing and Setup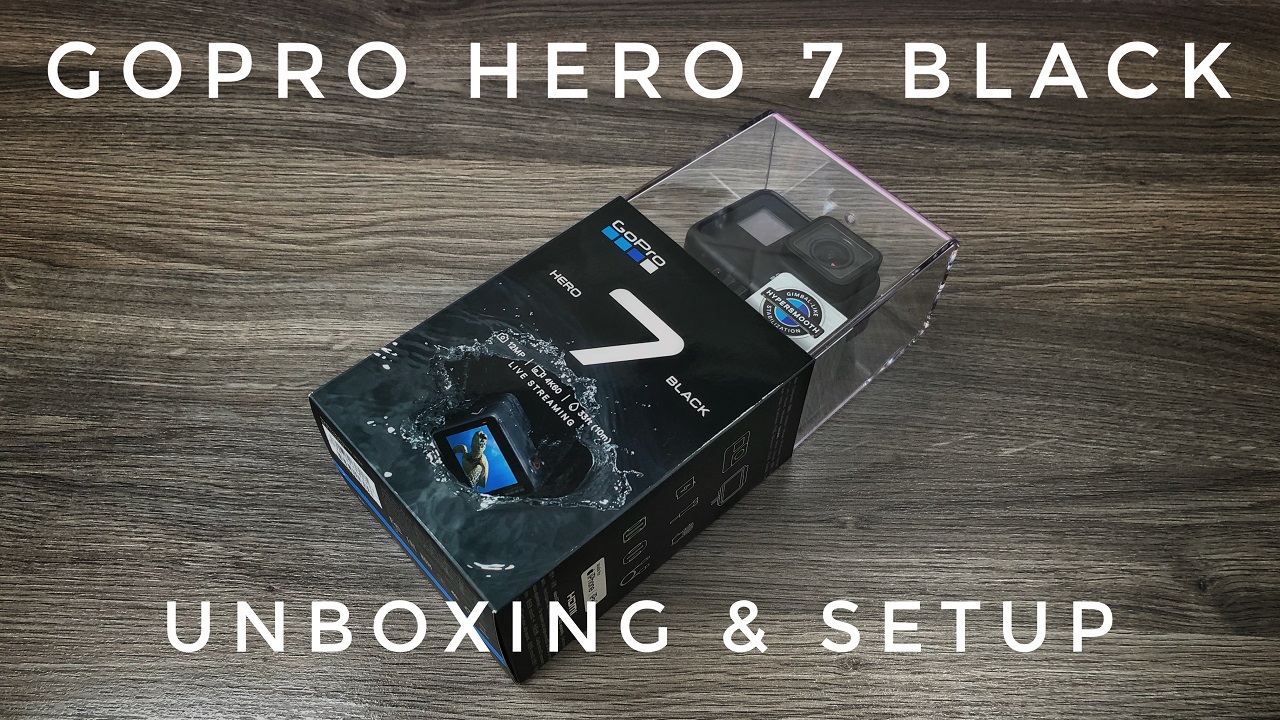 The Hero 7 Black was officially released yesterday and this is our first of many videos to come. We unbox and run through the setup of the new H7B. We talk about some of the new features of the Hero 7 Black and do a full walkthrough of the newly designed menu system. There are many numerous changes and although it does take some getting used to, I do like the new setup it does seem to be more convenient and efficient.
Some of the new features of the GoPro Hero 7 Black include:
HyperSmooth stabilization which also now included 4K 60FPS.
TimeWarp hyper-lapse style timelapses.
Photo timer. Such a simple but much need feature.
Live streaming to social platforms.
New portrait filming mode.
HDR photo mode also knows as "SuperPhoto"
Stay tuned as we will be making many comparison videos as we test out the new features over the coming weeks.
Hero 7 Black: https://amzn.to/2OkjLn9
Best Memory for Hero 7: https://amzn.to/2In7EQG