Rode VideoMic Me for iPhone and iPad | The Perfect Vlogging Microphone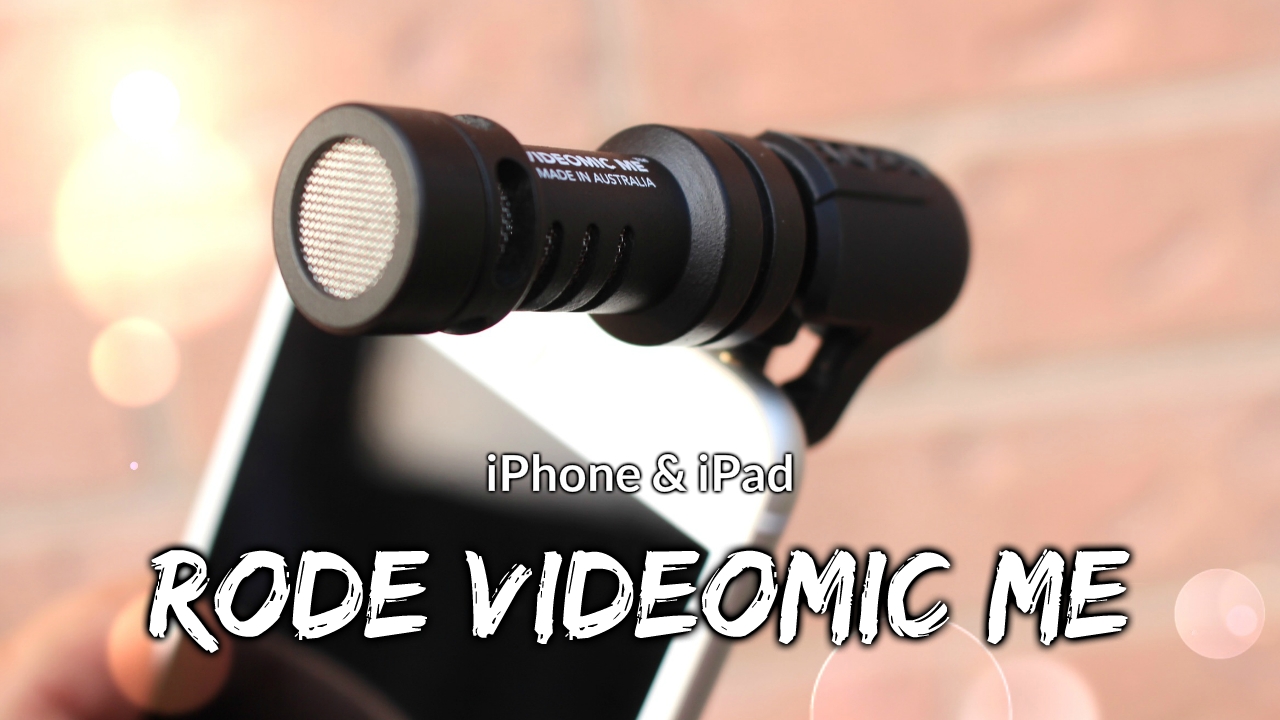 If you would like to increase the audio quality of the videos you create with your iPhone or iPad you really need to check out this microphone by a company called Rode. It transforms your iPhone into the perfect vlogging setup. This by far is the best and easiest vlogging microphone for your iPhone. Watch my review video to see it in action with some audio samples.
More and more people are creating YouTube channels and vlogs and today with everyone having a smartphone in their pockets it's quite easy to do. The iPhone is quite popular for vlogging and with its built-in editing apps, creating videos is quick and simple. Like the saying goes the best camera is the one you have with you. There is one problem, however, the microphone on the iPhone does not work the best for vlogging as the audio it records can be undesirable at times. No matter what environment your filming in there is always going to be a lot of unwanted ambient background noise. This can be quite distracting and irritating for your viewers.
If filming in a house you iPhone will pick up a lot of humming that can come from a furnace or fans running. If you're filming outdoors, traffic and sounds of the city are always quite prominent. On top of that when you factor in wind, recording decent audio with your iPhone can be quite a challenge. There is a simple and affordable solution and its the Rode VideoMic Me for the iPhone and iPad. This small little microphone just plugs into your iPhone audio jack and just works. You don't have to install any software or change any settings, you can just plug it in and away you go. It's small and compact and can be stored easily in your pocket.  The Rode VideoMic Me also comes with a furry wind cover so now you are able to capture beautiful clear audio even on windy days.
The Rode VideoMic Me is a shotgun style or directional microphone, what that means is that it only focuses on audio that you point the microphone at. This greatly reduces the amount of background noise that is picked up while filming. If you watch my review video above, I do some recording outdoors by a busy road and the VideoMic Me reduces the traffic noise to a point it's no longer distracting and focuses on my commentary.
With your iPhone and a Rode VideoMic Me you now have the perfect YouTube vlogging camera in your pocket at all times.
U.S. Amazon VideoMic Me: http://amzn.to/2kWprps
Canada Amazon VideoMic Me: http://amzn.to/2mhN8J7
Rode VideoMic Me-L Review | Best Portable Microphone for your iPhone or iPad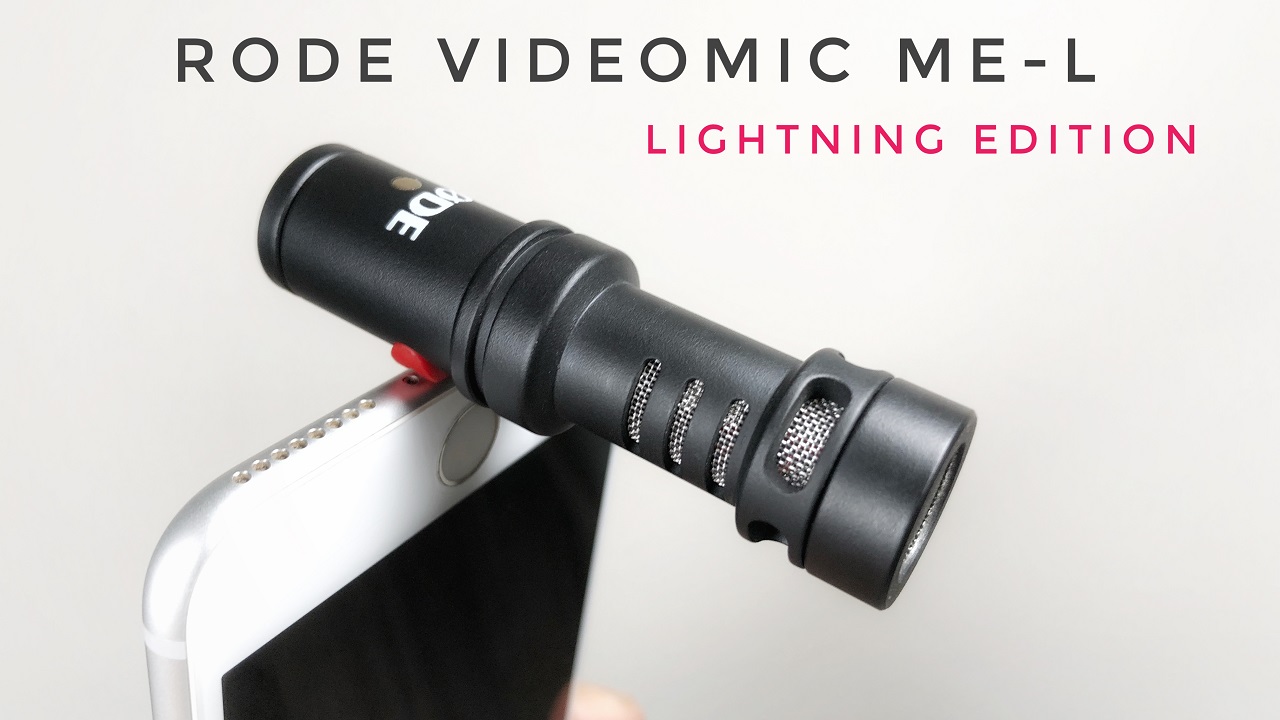 Rode is by far my favorite brand when it comes to microphones. I use their microphone for recording on my YouTube Channel, vlogging as well as using them with my GoPro's when I need quality audio. One of the microphones they make is called the VideoMic Me and it is a small and portable microphone that plugs directly into an iPhone or iPads audio jack. It was so convenient to use that it became an every day carry for me when out capturing this beautiful planet of ours.
The problem is for me it became obsolete due to the fact that iPhones stopped using audio jacks as of the iPhone 7. It continued to be compatible with my iPad as it still had an audio jack I could plug it into. Not for long though, rumor has it that Apple is doing away with audio jacks on the new line of iPad Pro's that will be released this fall.
Now for the good news, Rode has just released a new updated version of its portable microphone called the VideoMic Me-L the "L" standing for lightning. Yes, Rode has released a lightning version of this microphone and it works beautifully. Its very similar in size and appearance to the original but has a lightning connector instead. With this new version you really don't need to use the back clamp that comes with the unit, when its plugged in, it sits firmly and securely in place. This is one nice new feature over the original microphone, no more sliding around causing audio popping.
When you purchase the Rode VideoMic Me-L it comes with a "Dead Cat" microphone cover. This is a must when capturing audio outside on a windy day or even if there is a slight breeze. Just like the original VideoMic Me the audio quality is top notch, which makes this the perfect microphone for iPhone vloggers. The Rode VideoMic Me-L is also a great tool for mobile video editors that need to record voiceovers in video editing software such as LumaFusion. Watch our video review to see audio samples of the Rode VideoMic Me-L in action.
Rode VideoMic Me-L: https://bhpho.to/2ugVl2u
VideoMic Me (original): https://amzn.to/2Mx8lwg
Mini Studio Light | Sokani X21 Review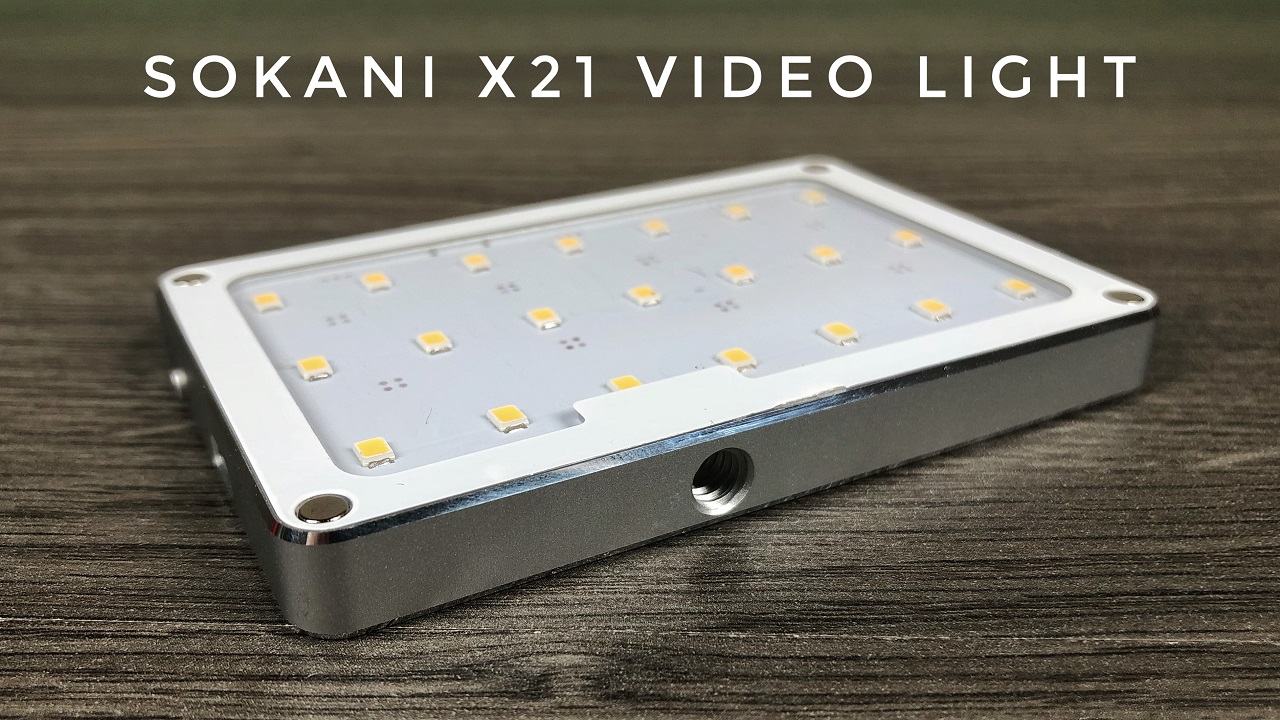 If you are in the market for a small portable studio video light for shooting YouTube content you may just want to take a look at the Sokani X21. This is a small but powerful light that can be used for both photography and video applications. The Sokani x21 has 21 LED lights hence the name X21 and comes with everything you need to add a little extra light for your YouTube studio set up. They are a little too small to act as a key light but work great as an accent light or for brightening up dark areas.
The Sokani X21 light comes with a handy little travel pouch for storing all of its components. It also comes with a ball head and diffusers, one to soften the light and one to change the color temperature to mimic tungsten lighting. Lastly, it comes with some color gels and a micro USB cable to charge it up. According to the manufacturer, you can get 1-hour usage at 100% brightness and 2-hour usage at 50% brightness. With my testing, I was only able to get 48 minutes at 100% brightness…still an acceptable level.  You can set the brightness level in 1% increments or you can jump by 10% increments by holding down the button. The diffusers are really nice and work great to help soften the light, I like the fact that they are held in place with magnets which allows you to easily attach and remove.
The construction of this light seems to be top notch and looks like it is built to be durable which can be important for a portable travel light. This light is also perfect for those who like to vlog. It can easily be mounted or incorporated into you vlogging rig with the included ball head. All in all, this is a great little portable light for under $50.
Sokani X21 (USA) https://amzn.to/2mPdOza
Sokani X21 (CAN) https://amzn.to/2mPeoNm