Rylo 360 Camera Sample Video Footage
This sample video footage from the new Rylo 360 camera serves two purposes. The first is to give you a feel for the quality of the video when outputted in a non-spherical traditional HD video. The second is to showcase all that the Rylo camera is capable of. Lets face it 360 spherical VR videos are very limited to how you can use them and really are more of a novelty to me. However the 360 camera landscape is changing to not just capturing 360 VR footage but to an attitude where you shoot content in 360 degrees while in the moment and re-frame the perfect shot later from the comfort of your home. This means you never miss the shot as you are filming in all directions and you can then easily punch out a traditional HD video of the action. Not only that, you can export the shots you want from different angles and perspectives, such as front view, back view top view and even a tiny planet view. The stabilization on the Rylo camera is simply stunning, and can be very beneficial for action sports. Until now, to capture nice smooth footage of action sports such as skiing, mountain biking ect you had to have an action camera and a wearable or mountable gimbal. The problem with this setup is they can be very bulky and heavy to wear and they are also very fragile. One spill and you can easily damage the gimbal motors. The Rylo camera is very small and can easily be worn and output buttery smooth action video without a gimbal, plus have the benefit of exporting from any angle you wish.
360 cameras are bound to become more mainstream as the software and hardware improve, I think we have just seen the top of the iceberg this past year of whats to come in the world of 360 photography and videography.
Rylo 360 Camera: http://amzn.to/2AuBsFx
Latest Rylo 360 Camera Firmware Update: Remote, Timer and 180 Degree Mode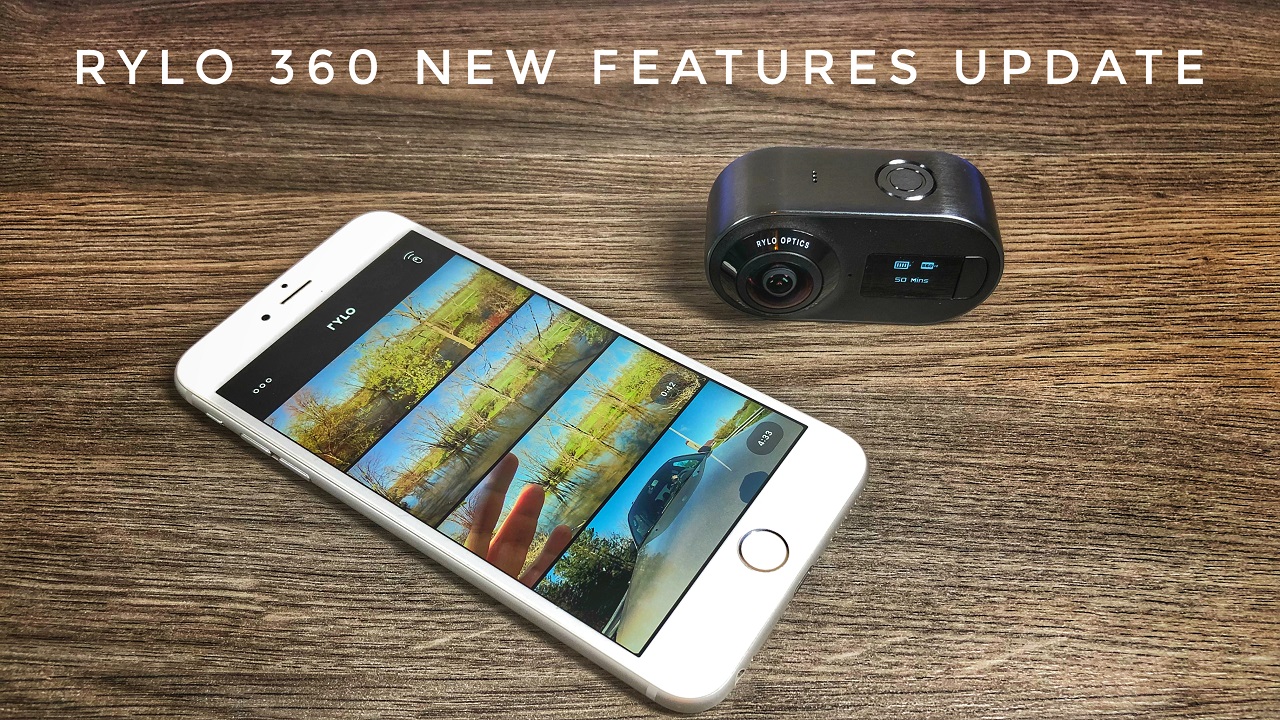 In this video we go over some of the new features that Rylo introduced with their latest firmware update for the Rylo 360 camera. Some long overdue features were added and to me the most important one was a photo timer. Up until now there was no way to set a timer which is so important when taking 360 photos. A timer allows you to compose your shot. It gives you time to extend your extension pole if needed and even get out of the shot altogether if mounted on a tripod and you are taking landscape photos. The new firmware update also adds a feature that turns you phone into a remote so you can stop/start recording from a distance or take snap shots. Another interesting feature they included is a new 180 degree mode. This essentially turns off one of the lenses and is ideal for those who mount the Rylo in a chest harness style mount. One lens is covered anyways so why record from it. Some great new updates from Rylo.
Buy Rylo 360 Camera: https://amzn.to/2KNPBDB
New FlowState Update For The Insta360 One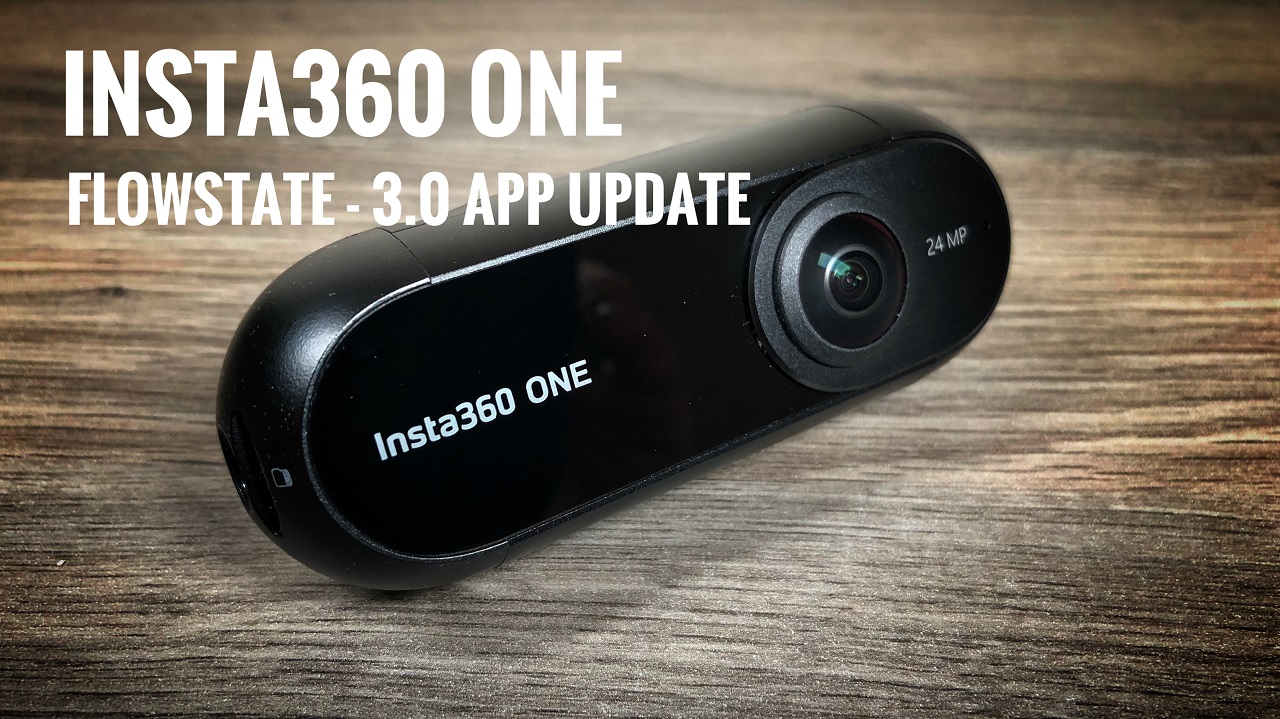 So Insta360 has done something incredible that has just turned the Insta360 One camera into a whole new device. Last week Insta360 released a new update for Insta360 One version 3.0 for the iPhone app and a new firmware update for the camera itself version 2.0. This update introduced a new stabilization technology that they call FlowState and it is just amazing. I have done many test with the new update and I would almost go as far as to call it magic. Even with the camera moving quite dramatically the software was able to stabilize it and make it look nice and smooth.
The new Insta360 update also introduced new editing features such as PivotPoints and SmartTracking. With these new editing features you are able to create smooth videos and re-position the view-point to any angle you so wish.. The points that are created on the timeline can be edited if you wish to make changes which is a very welcome feature. Once you have your points of interested selected you can export the video as a traditional 16×9 video. The smart tracking feature will keep a subject or object in the main viewing area even if the camera is moving. They have also added some new split screen views so you can get a feel of what is happening from both lenses.
This new technology is allowing photographers and cinematographers to capture footage and shots that were not even possible a year or two ago. The Insta360 one is a great alternative to the traditional action camera such as a GoPro. You don't have to worry about lining up your shots and the footage is just as smooth or if not smother that if you have an action camera mounted in a mechanical gimbal. The real benefit is you can stabilize your shots doing activities that you just cant use a gimbal. Try doing cartwheels with a gimbal…it just doesn't work, now try it with the Insta360 One and be amazed. One area that really needs to be improved however is the resolution! Most 360 cameras don't have the sharpest image, but am sure that will improve with time.
Insta360 One: https://amzn.to/2GGeiTP
Accessories for the Insta360 One.
Extra Long Extension Pole: https://amzn.to/2J78MIv
Manfrotto Selfie Stick: https://amzn.to/2GXVgpT
Water Proof Housing: https://amzn.to/2J92Bnc
Here is our video review of the new Insta360 One FlowState software update with video samples.