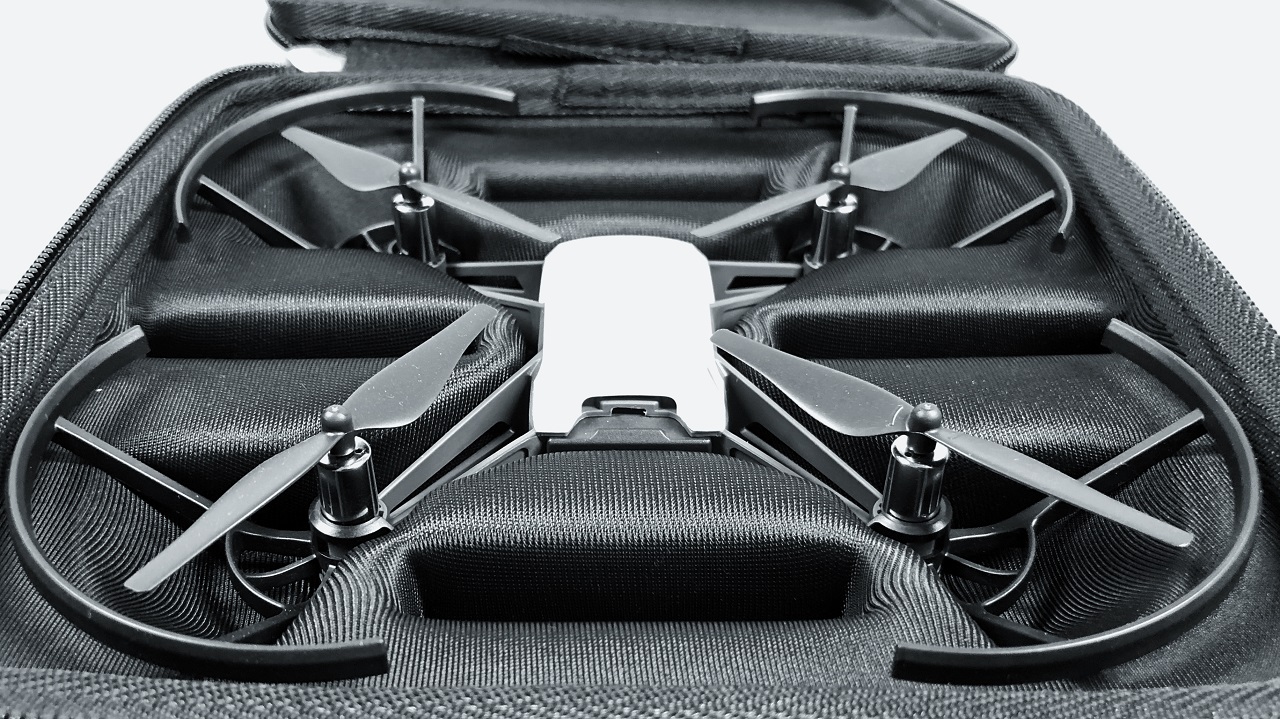 If you have purchased the new Ryze Tello drone and are looking for a small compact case that offers good protection while transporting or storing the drone you may want to take a look at the Tello case by Hermit Shell. This compact case is a nice mix of hard and soft. It offers ample crush protection without all the weight of heavy plastics. Its small enough to take on all your adventures without being cumbersome or weighing you down.
The dimensions of the case come in at 8.2 x 7.2 x 2.7 inches. There is 4 compartments for batteries plus one inside the drone for a total of 5 batteries plus the drone. It comes with a shoulder strap to make it easy to carry for long periods of time. I have been using this case for about 3 weeks now and it is the perfect little case for the Ryze Tello drone.
Ryze Tello Case: https://amzn.to/2Eabl8G
Ryze Tello Drone: https://amzn.to/2pTQyRS
Ryze Tello Game Controller: https://amzn.to/2GtmQde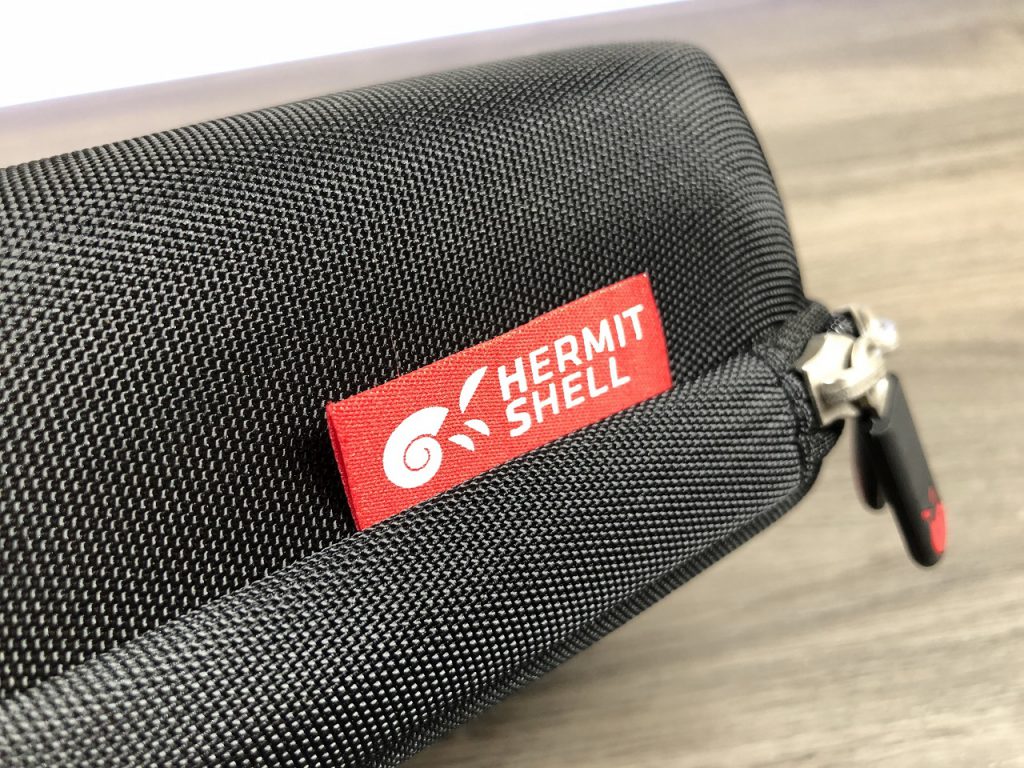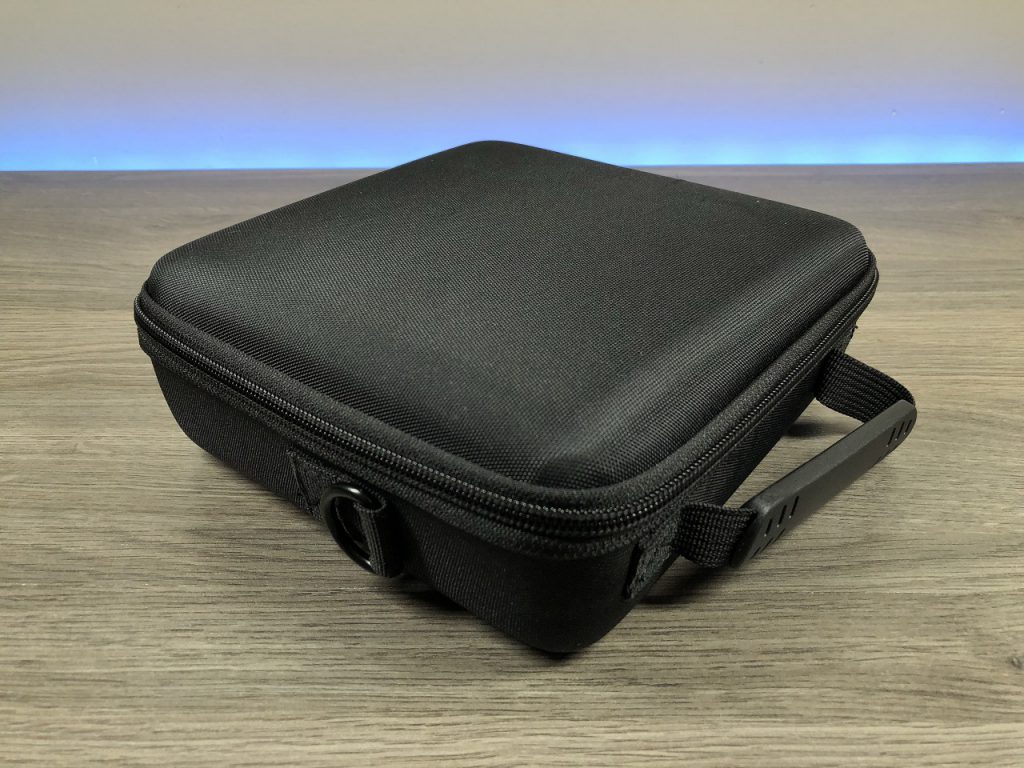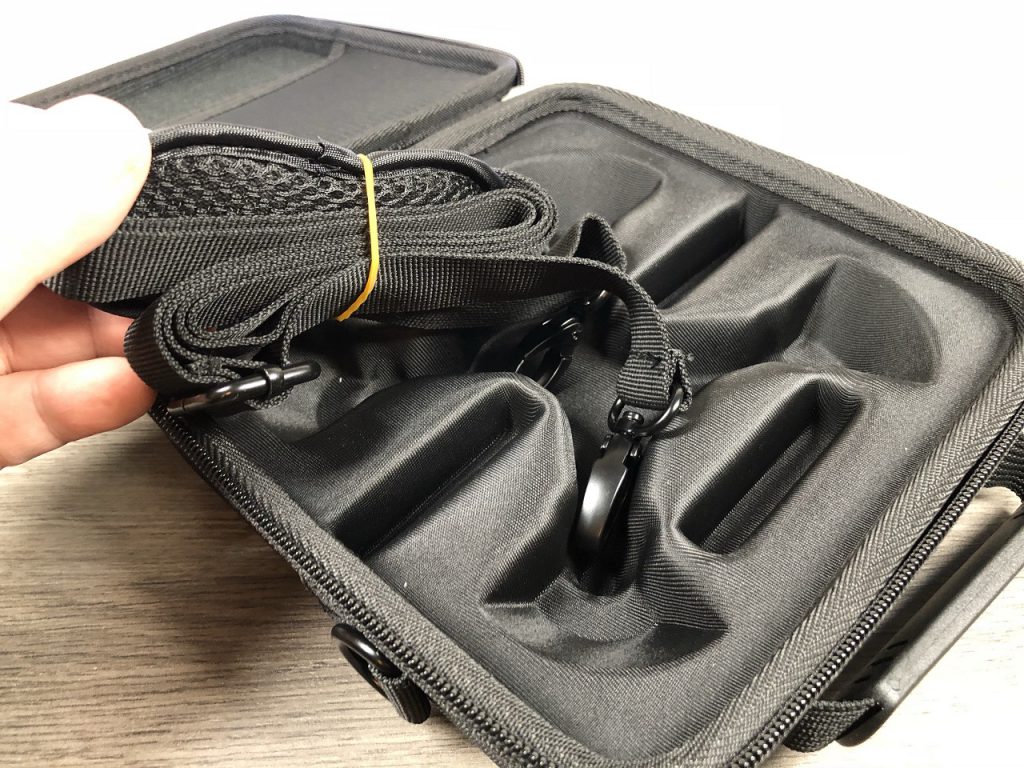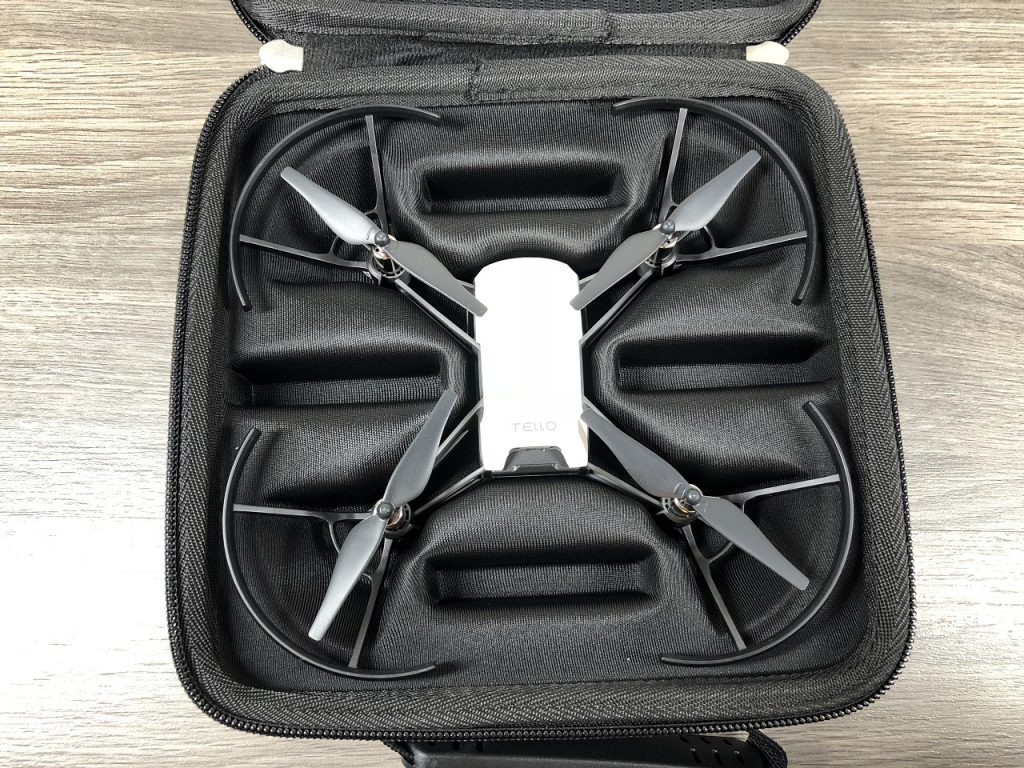 Freewell Gear ND Filters For Mavic 2 Pro | When & Why To Use Them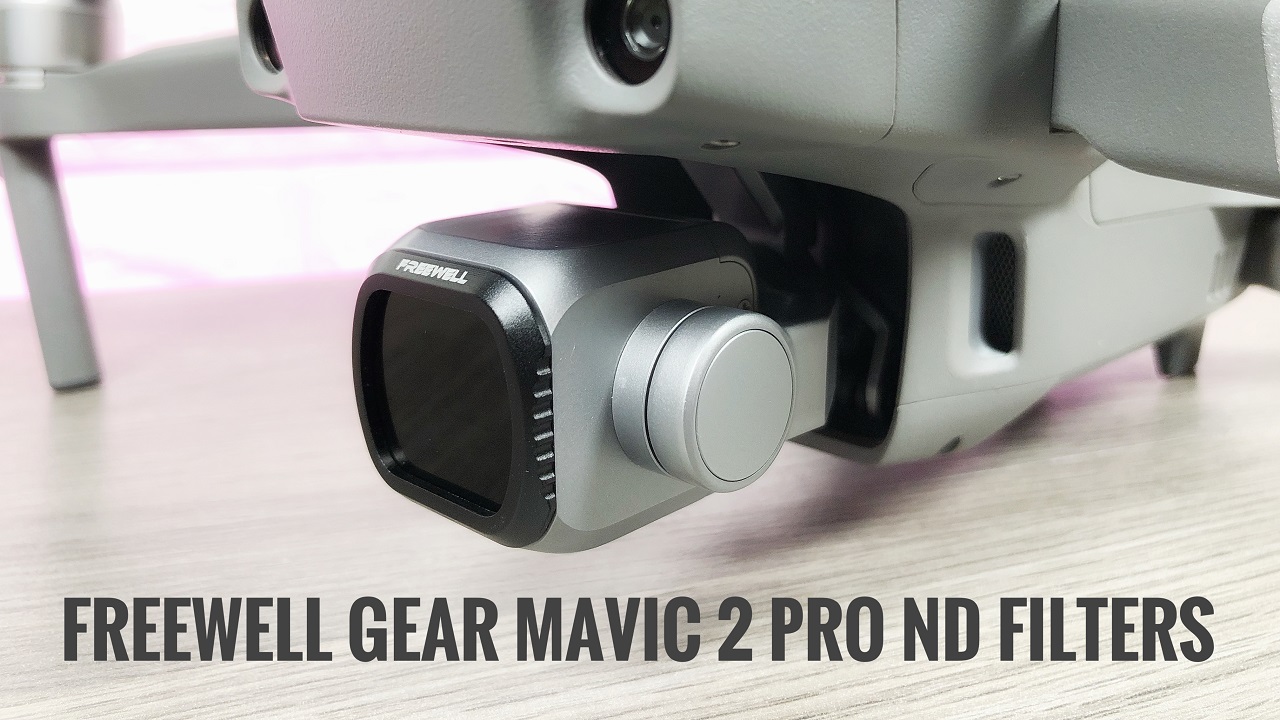 Just like every other drone that DJI has released, Freewell gear has made some nice ND filter kits for the DJI Mavic 2 Pro. Now theoretically due to the Mavic 2 Pro having a variable aperture, ND filters may not be needed when you are trying to follow the 180-degree rule and have that slight bit of motion blur on objects with motion. Now let me explain for those who are not quite sure what ND filters do and what the 180-degree rule is.
The 180-degree rule for cinematography states that you should set the cameras shutter speed to double that of the frame rate in which you are filming. For example, if you are filming at 30 FPS you should set your shutter speed to 60 (1/60th second). If you're filming at 60 FPS then you should set your shutter speed at 120 (1/120th second). Following this rule give a slight amount of motion blur that is pleasing to the eye and brain.
Now there can be a problem when following this rule. On most consumer drones the aperture is fixed and when you set the appropriate shutter speed the image can be overexposed. To correct this you would add an ND filter over the lens which is essentially a pair of sunglasses that cuts back the amount of light that can enter. Now with the Mavic 2 Pro, we have the ability to adjust our aperture, this will also cut back the light that hits the sensor. This again, in theory, eliminates the need for ND filters…or does it? Even with the variable aperture, there are those times that you would still want to use ND filters. Many agree on the Mavic 2 Pro to achieve the best image quality and clarity its best to keep your aperture between f/2.8 and f/5. At this aperture, you would still need to use ND filters on bright sunny days. As well there have been instances when I have set the aperture to f/11 and the image was still overexposed, thus requiring an ND filter.
I have been using Freewell Gear ND filters for many years for my GoPro and various drones I own. I have always been very pleased with the quality and durability and not to mention their very competitive pricing. They offer a variety of filter sets for the DJI Mavic 2 Pro including a standard day 4 pack that includes an ND4, ND8, ND16, and a stand-alone polarizing filter. They also have a bright day 4 pack that also feature built-in polarizers to each ND filter. The pack contains the following an ND8/PL, ND16/PL, ND32/PL, and an ND64/PL. You can also purchase both sets in one package called the "All Day Pack". For those who like to do long exposure photography with their Mavic 2 Pro, they even sell an ND1000 and ND2000 filter. The Freewell gear ND filters are similar in size and weight to the stock lens cover and does not affect the gimbal performance. You can also attach the gimbal cover when the ND filters are installed, no need to remove them for transport.
You can watch our YouTube review video to see these Freewell ND filters in action.
Standard Day M2P ND Filters: https://amzn.to/2Iwwcqu
Bright Day 4 Pack ND Filters: https://amzn.to/2IAdU89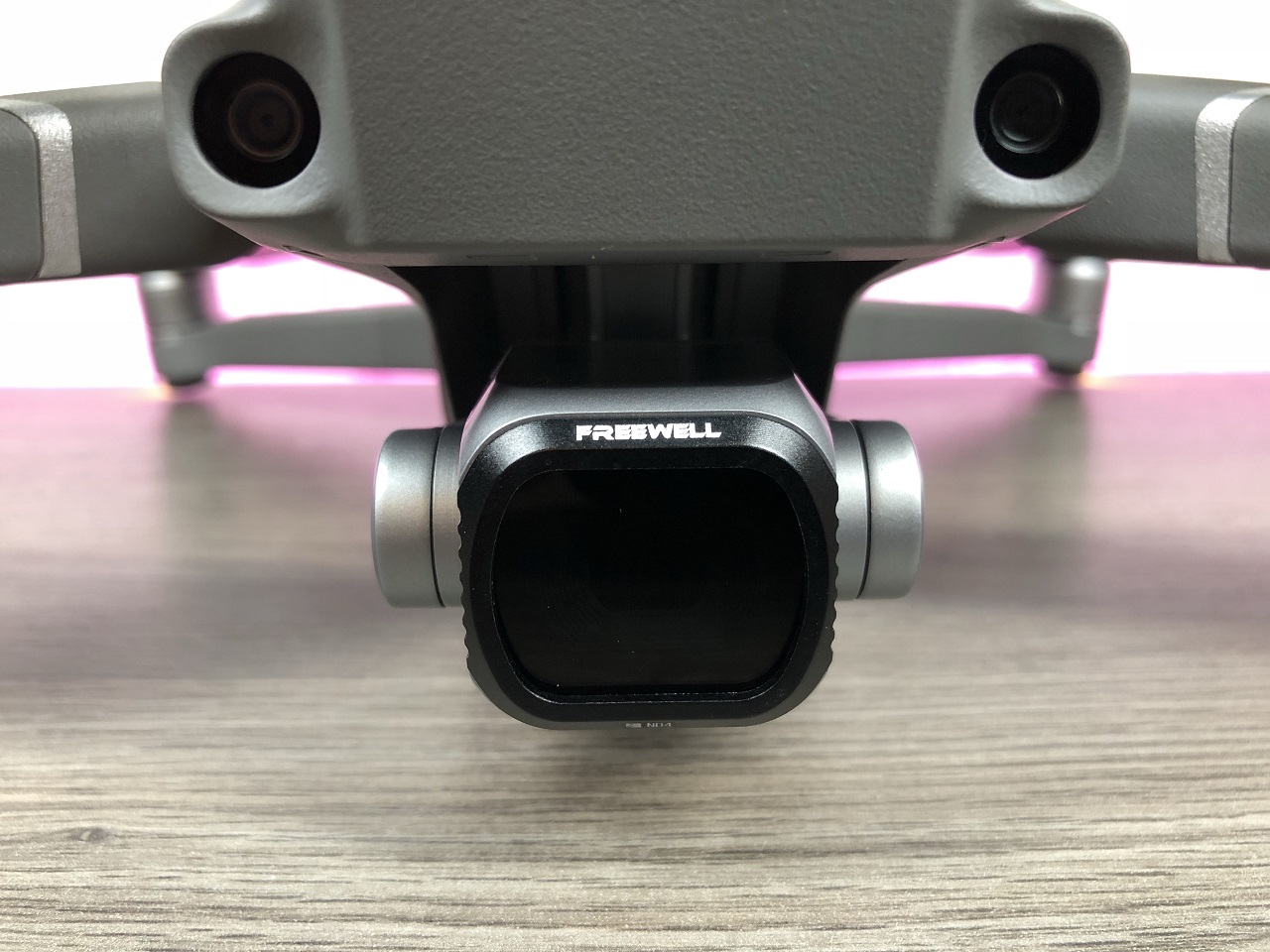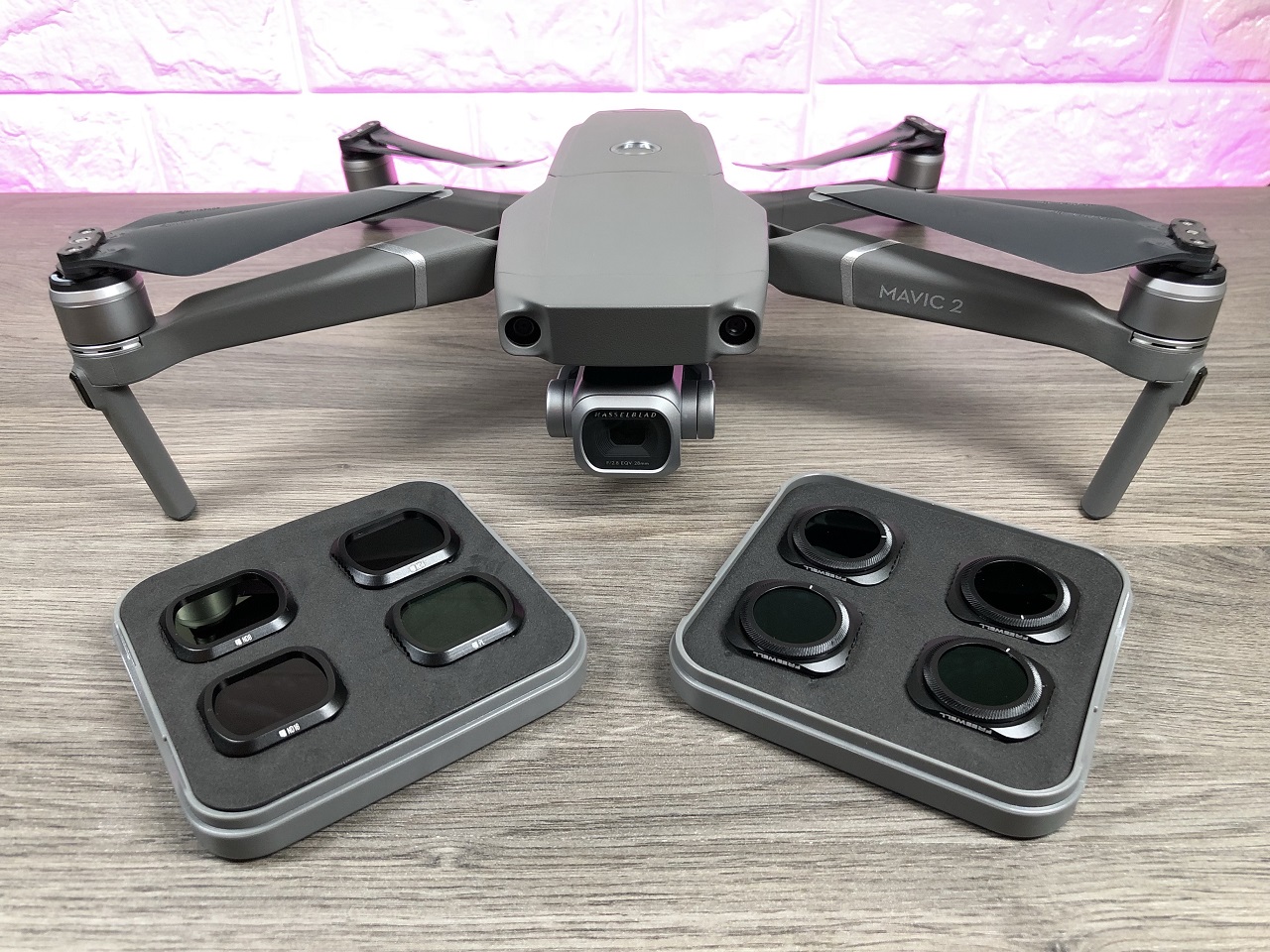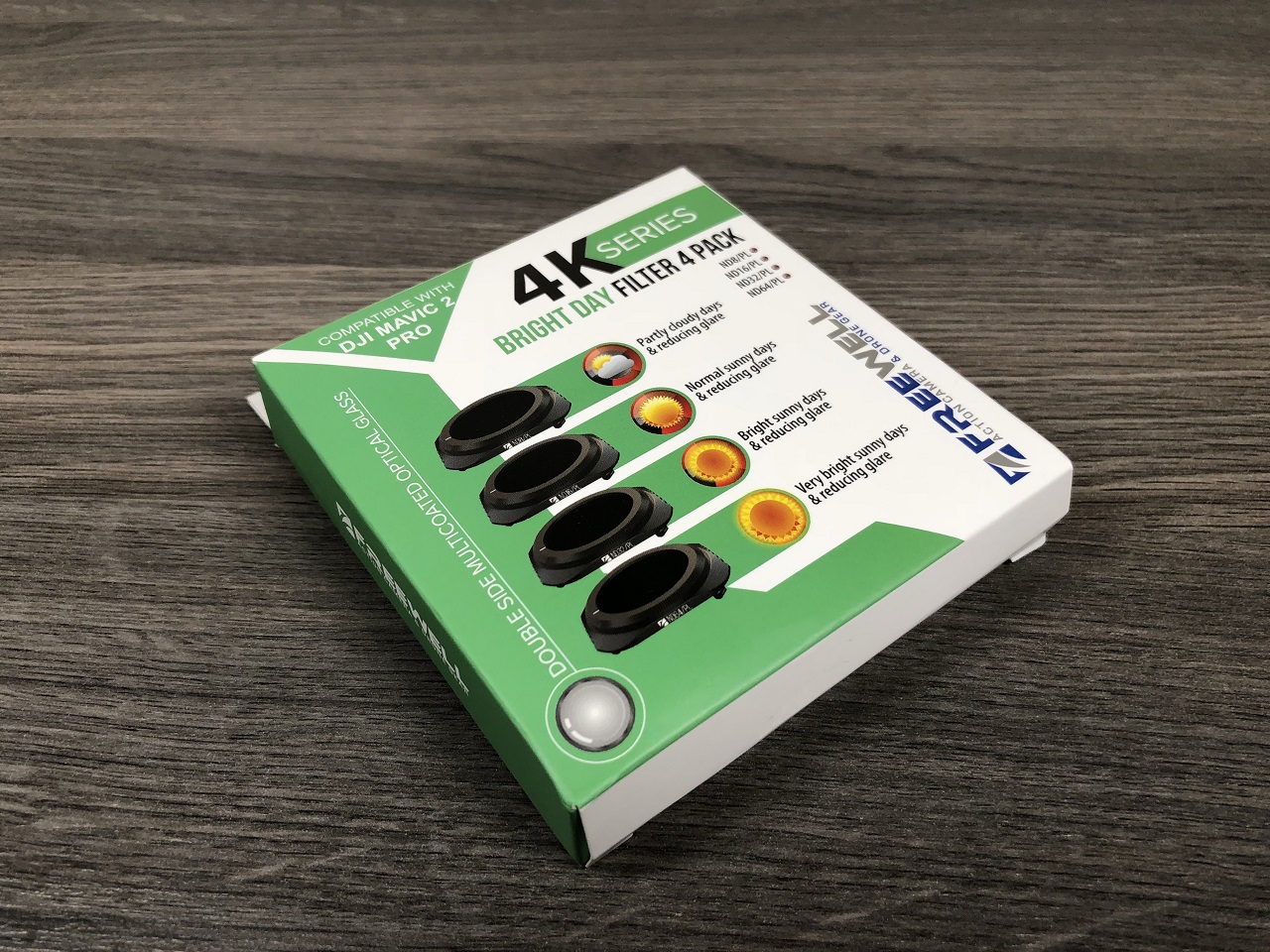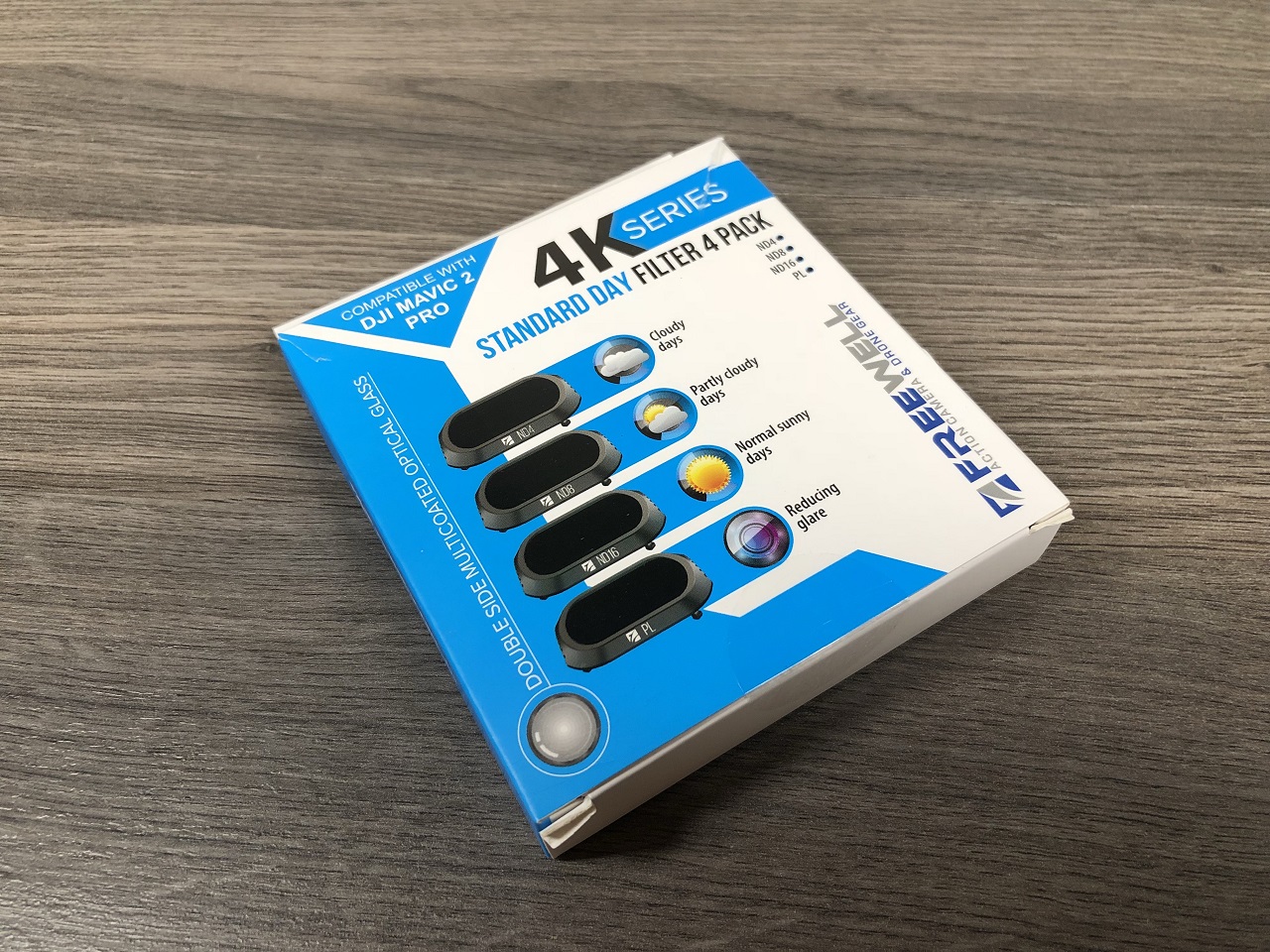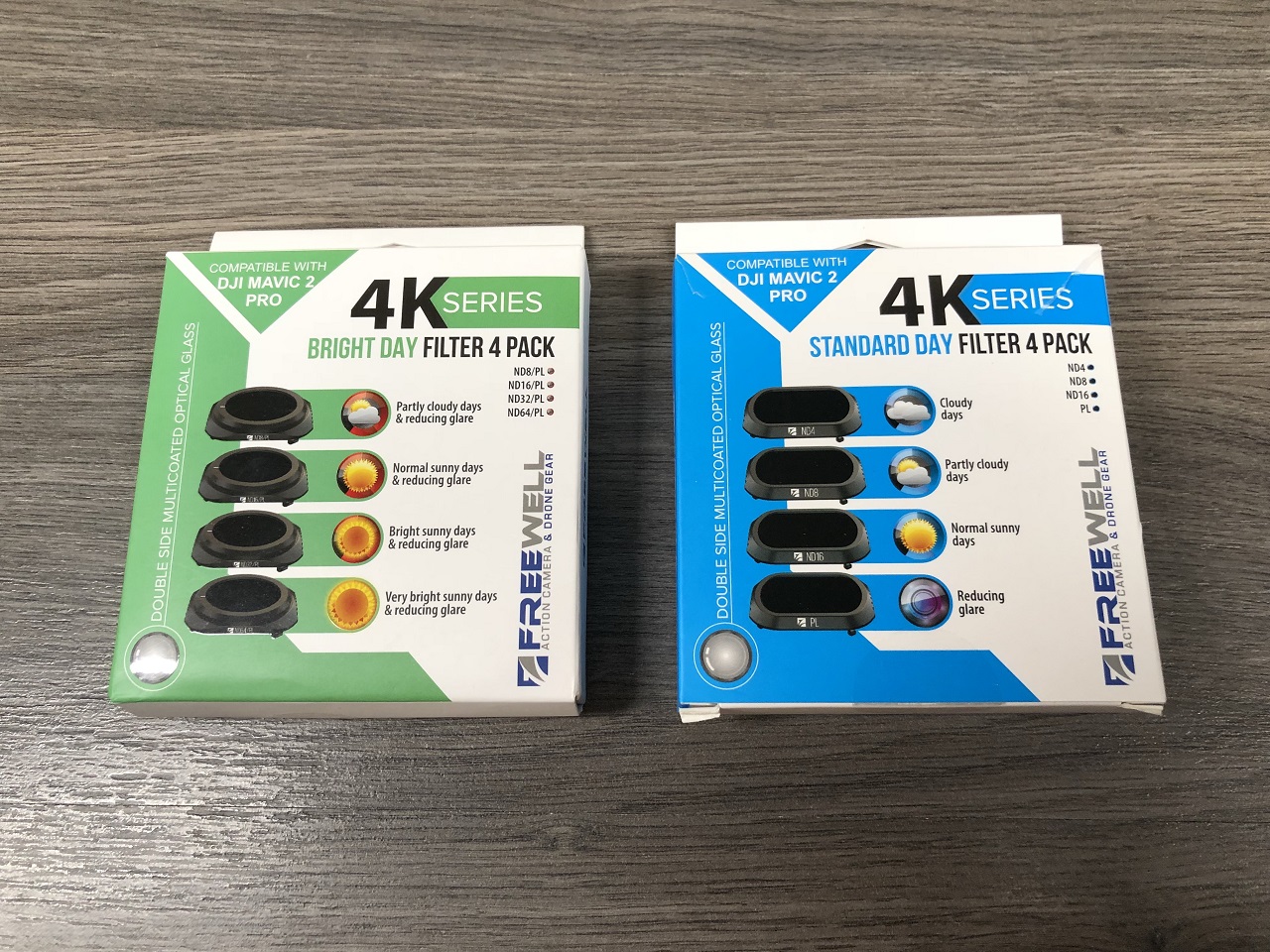 Smatree Portable Power Station For Ryze Tello Drone | Demonstration & Review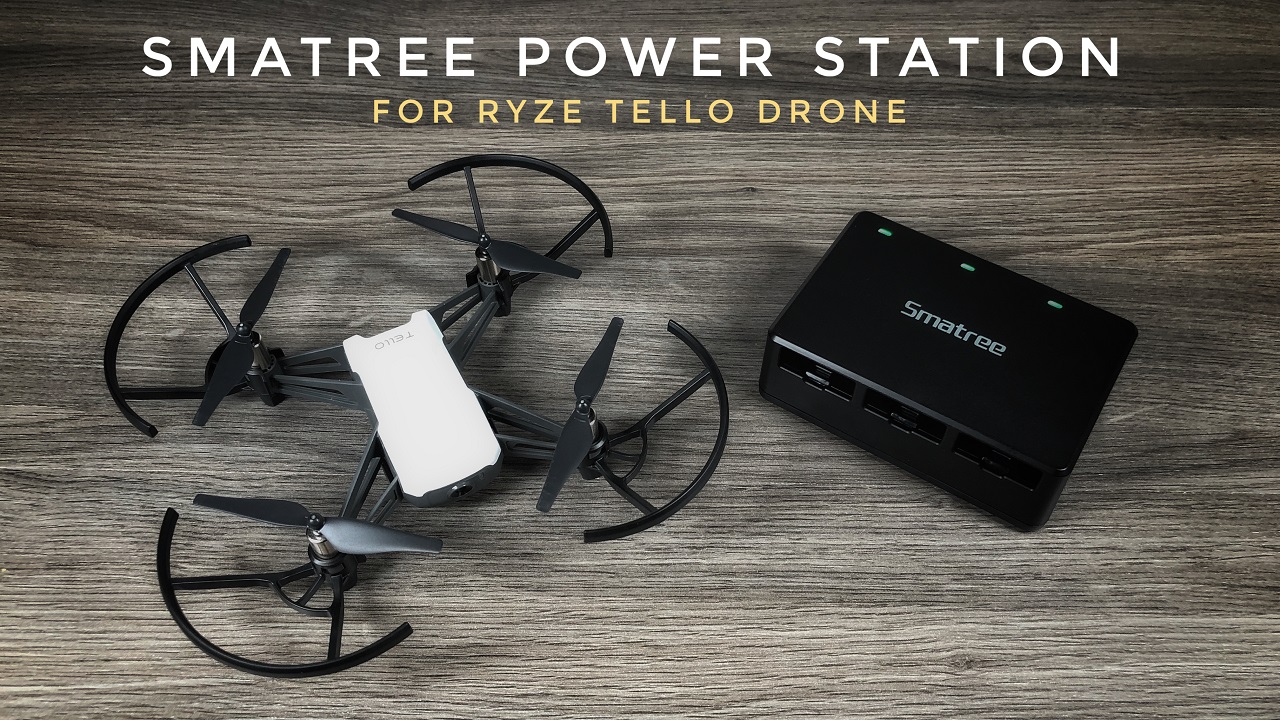 Just like several other DJI Drones, Smatree has recently released a portable power station for the Ryze Tello also known as the DJI Tello Drone. Essentially this portable charger is a power bank with built-in bays for the Tello batteries and allows you to charge 3 Tello batteries simultaneously instead of one at a time by plugging the drone itself into a USB port. This can save a lot of time and also allows you to keep flying while you charge your spare batteries. One really nice feature of this portable power station is the fact you can charge your Tello batteries while out on the go or at your flying location without the need of a traditional charging connection.
You can charge 1 to 3 batteries at any time and technically a 4th if you plug the drone directly into the charging unit via a micro USB Cable. It takes just over an hour to charge 3 batteries using the built-in bays. You can charge a total of 6 batteries on one charge of the power station. On the side, there is a full-size USB port for charging any device that can be charged by USB such as smartphones and tablets. There is a micro USB port as well and this is used to recharge the power station when it is empty. The portable charger can take upwards of 5 to 7 hours to recharge from empty. The unit itself is fairly small and can easily be packed in your drone case or pack without adding much in the way of additional weight. This is the perfect accessory for any Tello drone owner. You can watch our video review on YouTube to see the Smatree Portable Power Station for Tello Drone in action.
Tello Power Station (USA) https://amzn.to/2PW67UO
Tello Power Station (CAN) https://amzn.to/2EPHPLf
Smatree makes portable power stations for other drones as well.
Mavic 2 Pro/Zoom Charger: https://amzn.to/2D7x9FX
Mavic Air Portable Charger: https://amzn.to/2D8gSRb
Mavic Pro Portable Charger: https://amzn.to/2Sq3DzM
Spark Portable Charger: https://amzn.to/2DamM4p