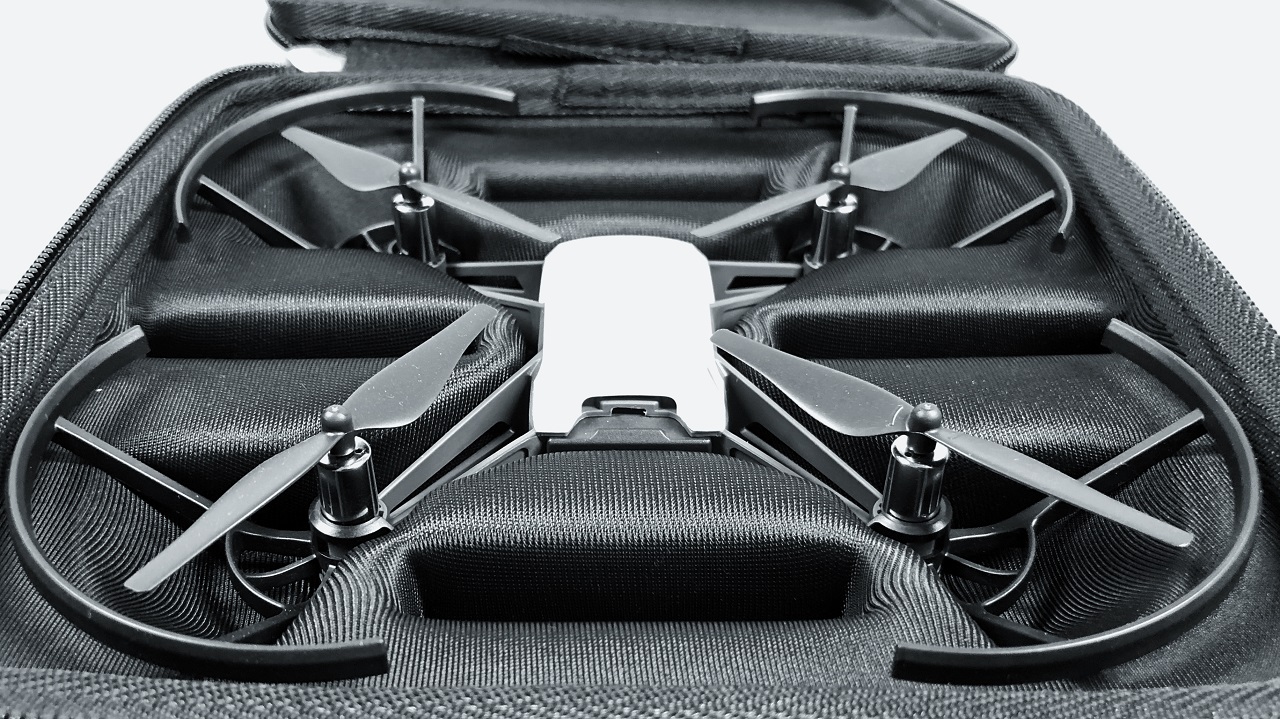 If you have purchased the new Ryze Tello drone and are looking for a small compact case that offers good protection while transporting or storing the drone you may want to take a look at the Tello case by Hermit Shell. This compact case is a nice mix of hard and soft. It offers ample crush protection without all the weight of heavy plastics. Its small enough to take on all your adventures without being cumbersome or weighing you down.
The dimensions of the case come in at 8.2 x 7.2 x 2.7 inches. There is 4 compartments for batteries plus one inside the drone for a total of 5 batteries plus the drone. It comes with a shoulder strap to make it easy to carry for long periods of time. I have been using this case for about 3 weeks now and it is the perfect little case for the Ryze Tello drone.
Ryze Tello Case: https://amzn.to/2Eabl8G
Ryze Tello Drone: https://amzn.to/2pTQyRS
Ryze Tello Game Controller: https://amzn.to/2GtmQde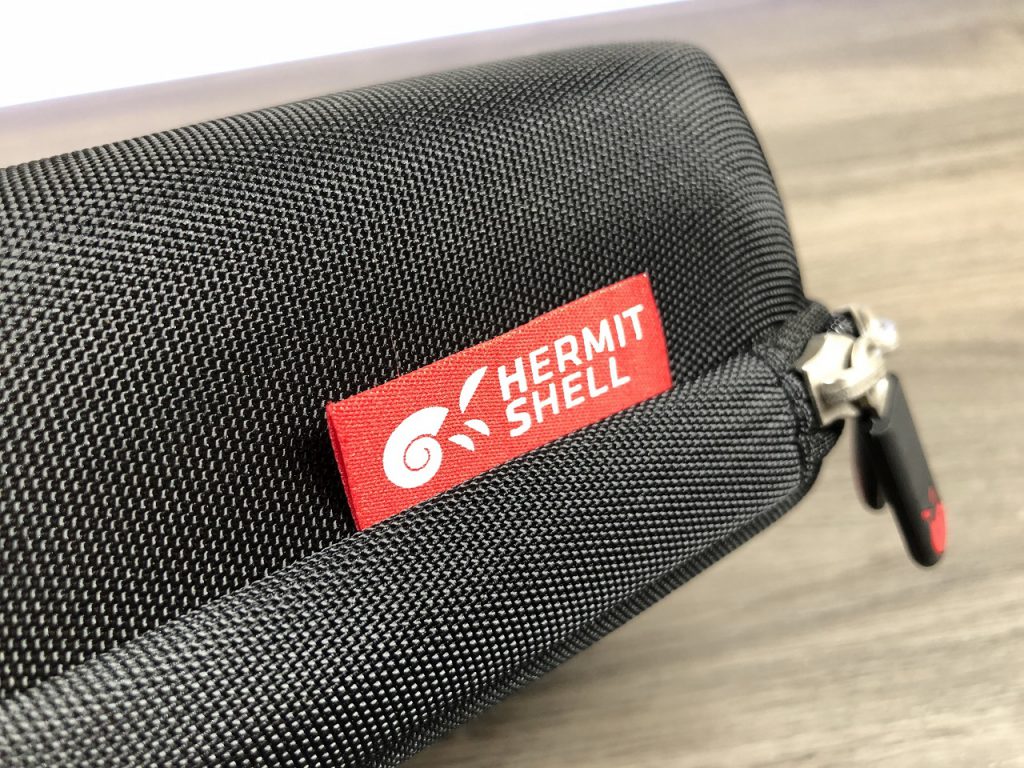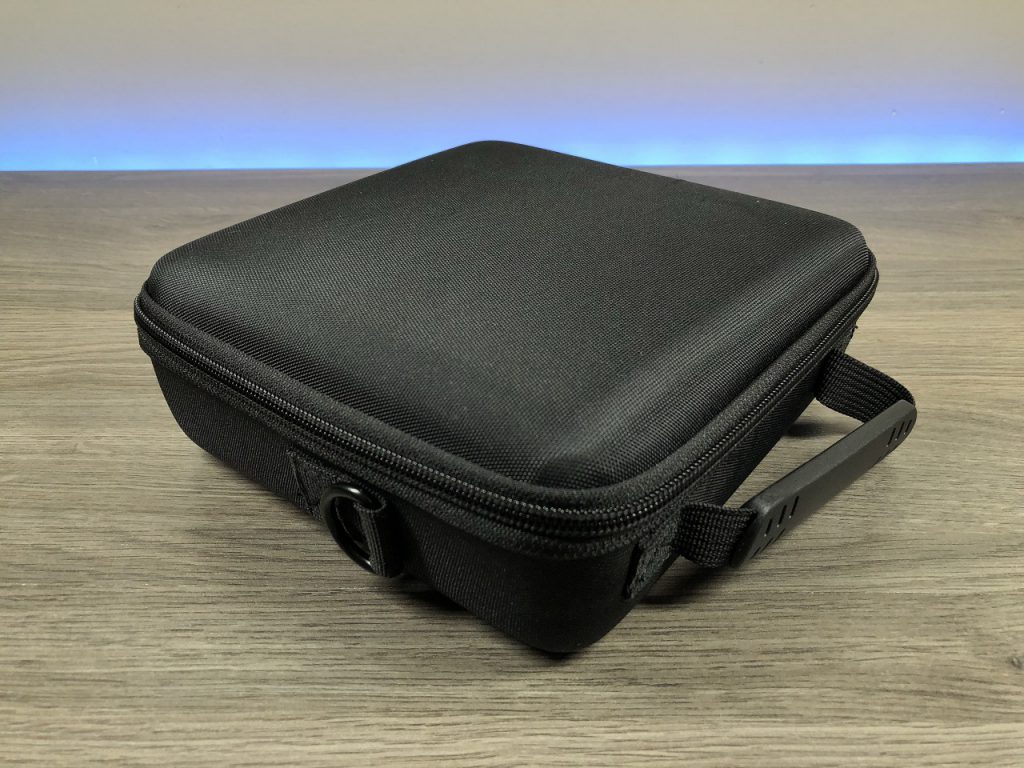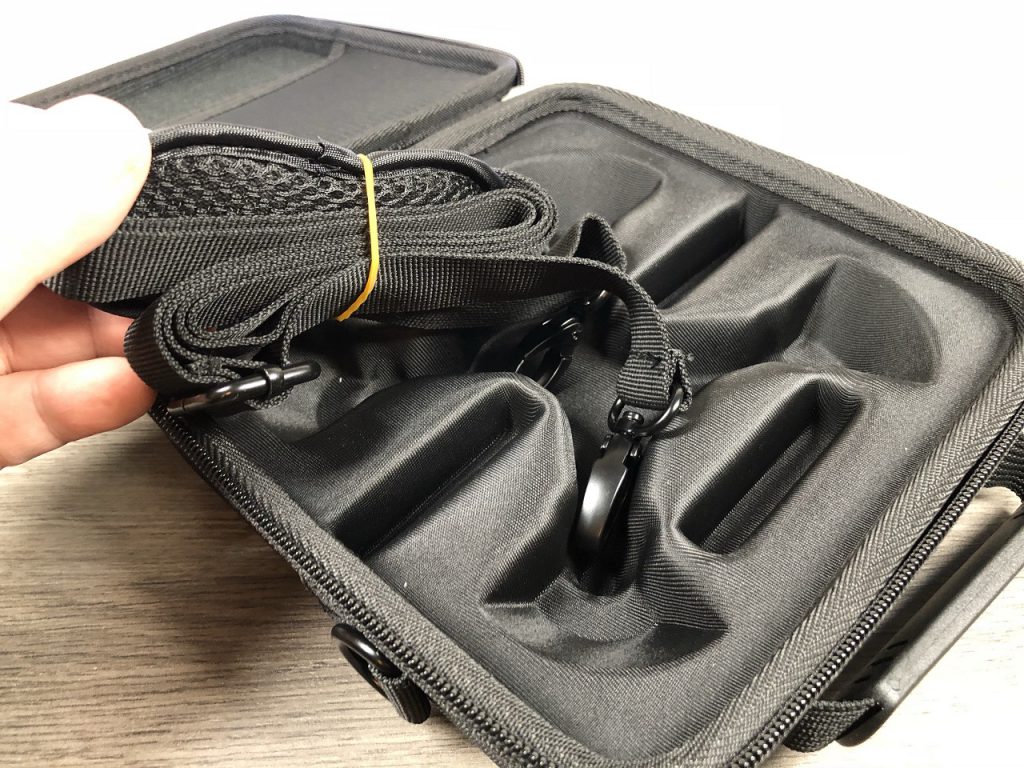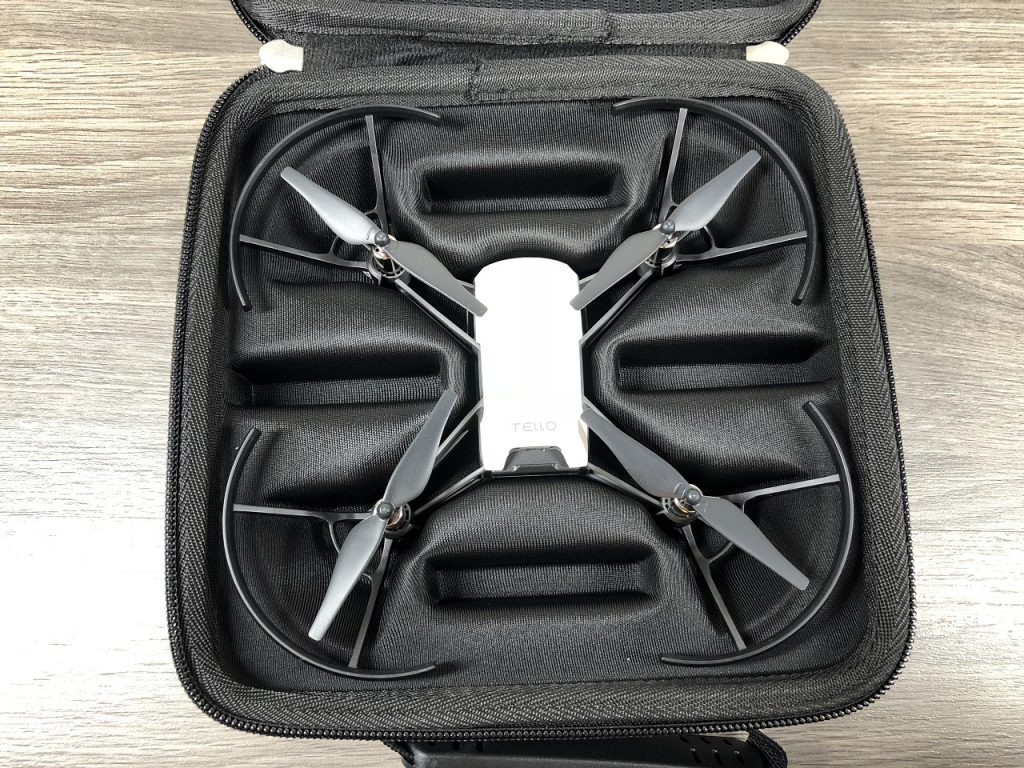 Smatree Portable Charging Station For DJI Spark | Review and Thoughts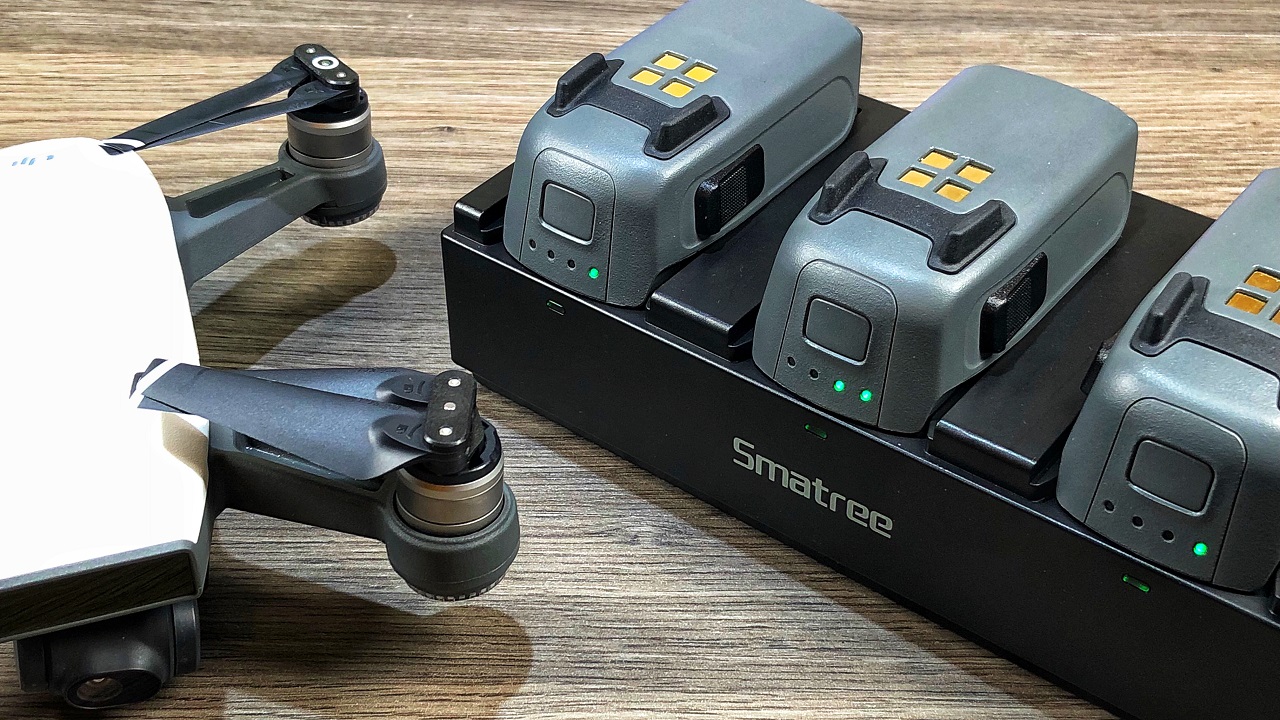 One of the nice features of the DJI Spark is the ability to charge it via a USB cable and a power bank. You can plug the Spark into a power bank and it will charge which is great when you out on location and you have burned through all your batteries. The problem is you can only charge one battery at a time and worse your drone is tied up while charging. This is where the portable charging station by Smatree comes in. Essentially this unit is a 8100 mAh power bank with battery charging bays for the DJI Spark built in. This portable charger allows you to charge 3 spark batteries simultaneously in about 45 minutes…that is supper fast. It can charge a total of 6 batteries before the entire unit needs a recharged. There is also a USB port on the side of the unit that can be used to recharge your Spark controller or even your smart phone. The charger does have some weight to it (12.8 ounces) but still very portable and easily packed in a backpack.
Smatree Portable Charger (Updated Version)
I want to point out that Smatree has updated the portable charging station since I filmed my video and what a great update it was. The old version used a micro USB connector to recharge the power bank at (5V/2A) this worked fine, however it takes over 14 hours to recharge at this rate. The updated unit now comes with it own dedicated charger that plugs into a wall socket and directly into the power bank. The new charging specs are (8.7V/4A) and the unit can now be recharged from empty in about 3.5 to 4 hours. Such a welcome upgrade!
This is a fantastic charger and I think it is a must have accessory for every DJI Spark pilot. I really wish all drones would adopt this method of USB charging, It would save a fortune not having to buy so many extra batteries just so you can have a full day of flying.
Updated Charging Station (USA) https://amzn.to/2ql9Gcp
Updated Charging Station (CAN) https://amzn.to/2v6Yp4u
DJI Spark (DJI Website) https://goo.gl/DvoqK1
DJI Spark (USA Amazon) https://amzn.to/2HoDaxi
DJI Spark (CANADA Amazon) https://amzn.to/2GM5eJX
DJI Sling Bag Review | Best Case For The DJI Goggles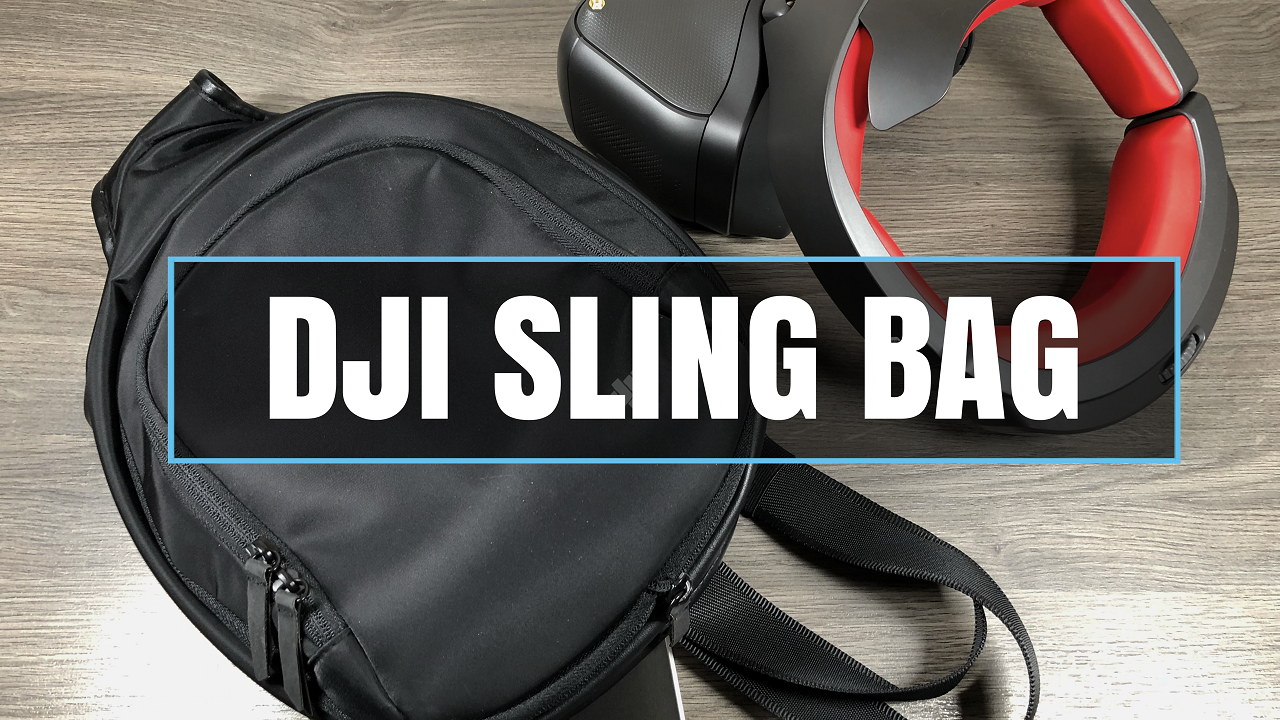 If you have been looking for a storage solution for your DJI Goggles you may want to take a look at the DJI Sling Bag. This sling bag style case is designed to hold the DJI Goggles as well as a Mavic Pro or Mavic Air, it also works well with the DJI Spark. One of the really nice features of the DJI Sling bag is the fact that it is convertible which means if you are only going to be storing the goggles inside, it zips up small so you don't have all the extra bulk. However if you wish to carry a drone in the pack as well, there is plenty of room. It can hold a total of 3 Mavic Pro batteries plus remote, or 5 Mavic Air batteries and remote.
This bag looks and feels like a premium product, something that I have come to expect from DJI gear. One thing I have not been able to find out online is if the bag is water-resistant. Due to the design of the zippers and material I would have to say it is. Overall a nice case for the DJI Goggles. Watch our review video featuring the DJI Goggles sling bag.
DJI Sling Bag (DJI Website) https://goo.gl/pKvG7L
DJI Sling Bag (Amazon) https://amzn.to/2J9fgps
Mavic Air (DJI Website) https://goo.gl/t74LaQ
Mavic Air (Amazon) http://amzn.to/2EccQaM
DJI Goggles RE (DJI Website) https://goo.gl/qaWFrQ
DJI Goggle RE (Amazon) http://amzn.to/2HC1meI