Ryze Tello Drone Full Review | Setup and Test Flight
At CES 2018 the Tello drone was unveiled and there was a lot of confusion at first as it was believed to be a new DJI Drone called the DJI Tello. However, it was soon cleared up that it was, in fact, a new drone that features some DJI technology as well as Intel technology inside but was the creation of a company called Ryze. For the most part, DJI will be the company looking after sales of this mini-drone, even when purchased from Amazon the Tello is shipped out by DJI.
Unlike many other toy grade drones at the $100 price point, the Tello features sensors on the bottom to help hold its altitude and position when in flight. This makes for a better more stable flight experience whether flying indoors or outdoors. Due to its small size and only weighing 80 grams flying outdoors should only be attempted on days without any significant wind. The Ryze Tello is controlled by your smartphone via its own dedicated app, however, there is support for some 3rd party Bluetooth game controllers.
The DJI/Ryze Tello ships with one battery that is rated for 13 minutes of flight time. Keep in mind those numbers don't usually pan out in real-world flying conditions and you are more likely to experience 9 to 10 minutes of flight time. 10 minutes of flight time is really not bad for a drone of this size. You can purchase spare batteries however at the time of publishing this article they were still listed as unavailable. The batteries are charged via the aircraft with a micro USB cable which oddly enough is not included. I guess they figure most people had several lying around. There will be a charging hub for sale down the road that can charge several batteries independently from the aircraft which will come in handy especially if you have several batteries to charge.
Ryze Tello (DJI Store) https://goo.gl/Nquebe
Ryze Tello (Amazon) http://amzn.to/2FqSHPH
Tello Bluetooth Controller: https://goo.gl/i67YWk
Tello Case: http://amzn.to/2G9bMml
The dedicated app for the Ryze Tello is well designed and intuitive. The layout is well-organized and the learning curve is quite low. Even a consumer brand new to drones will be up and flying quickly. The app offers many smart modes including, throw and go, 360 spin, circle, up and away and bounce. The Tello drone is capable of doing many different styles of flips and I really like how Ryze has implemented them. It's as simple as going into the "flips" flight mode and swiping on the screen the direction you want to flip. Ryze offers two ways to land the Tello aircraft, one is an automatic landing and the other is palm landing. When you select palm landing you have 5 seconds to place your hand under the aircraft. Once the sensors recognize your hand the Tello will gently descend until it has landed, the engines will then turn off.
Who is this drone gear towards? Well, that answer is subjective. If you're looking for a good aerial video/ photo platform than this is not the drone for you. It is capable of 5 MP photos and 720 HD video, however, the results are mediocre at best. There is no gimbal, however, the video is stabilized by software. I would say this is an excellent drone for those who are looking to learn to fly and don't what to shell out $1000 for a higher end drone, it's a nice little drone to learn on. Also, it is a really nice drone for kids, you don't have to worry about them crashing your expensive drone if they want to fly.
All in all a great little drone for its price category, its stable in the air and fun to fly even if used just indoors for those times you just can't fly outside due to weather or season.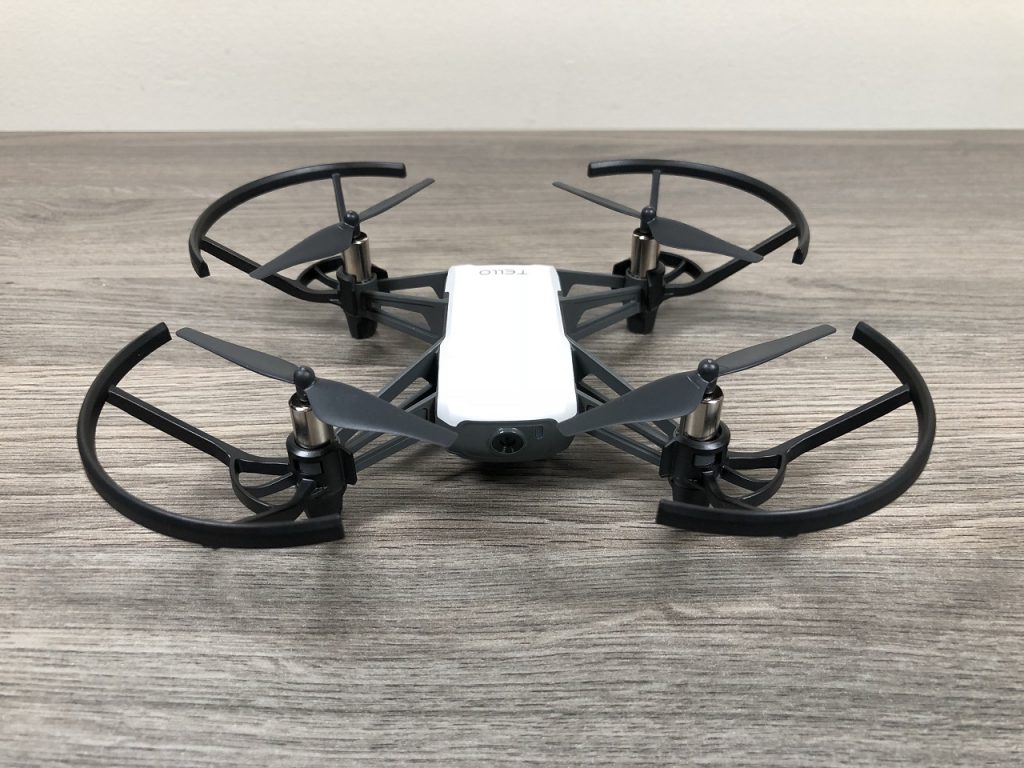 Tips, Tricks and Hidden Features Of The DJI Mavic 2 Pro and Zoom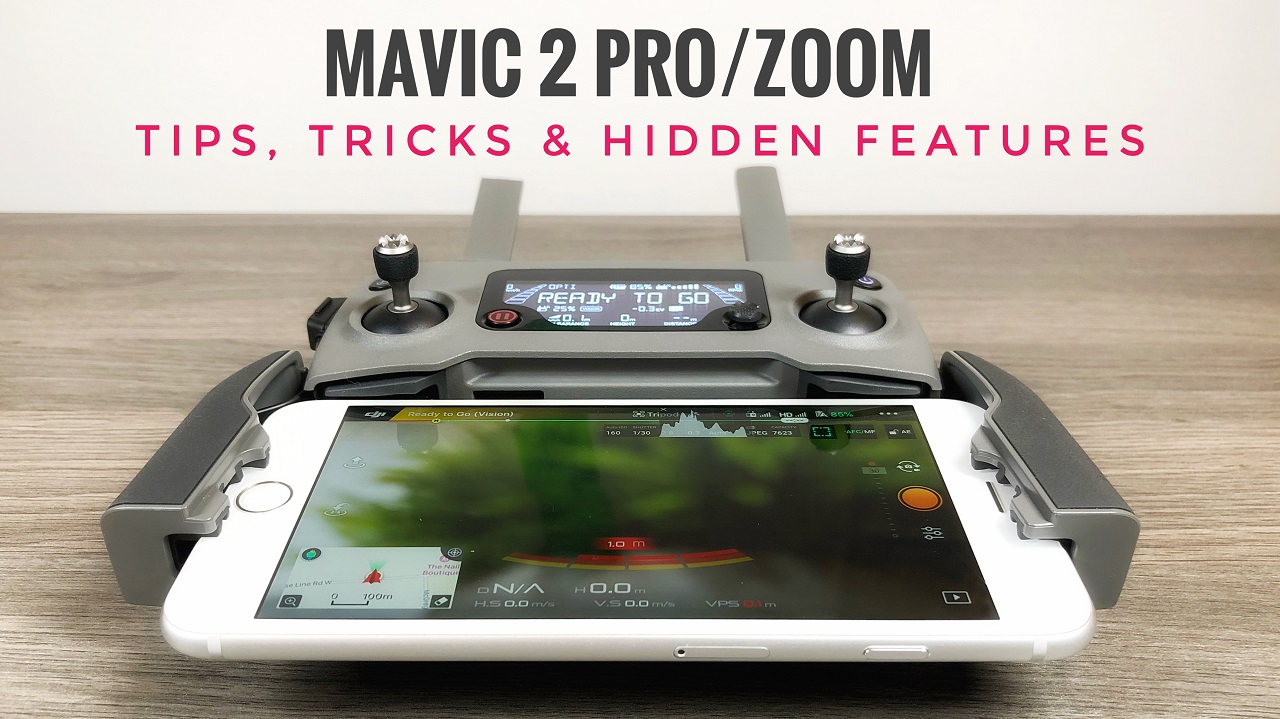 In this video, we show you some tips and trick and even some hidden feature of the DJI Go 4 app. These work with the DJI Mavic 2 Pro and Mavic 2 Zoom. The Tips will help you get the most out of your new Mavic 2 drone. Some of the tips and tricks included in this video are.
Entering full-screen mode in DJI Go 4.
Controlling the camera movement with the screen.
Hidden shortcut menu.
Using the bottom LED lights anytime.
Charging your phone with the controller.
Initiating compass calibration with the side toggle switch.
Mavic 2 Pro: http://bit.ly/2PVuaDU
Mavic 2 Zoom: http://bit.ly/2ol5Hv0
DJI Mavic 2 Pro/Zoom Beginners Guide For New Pilots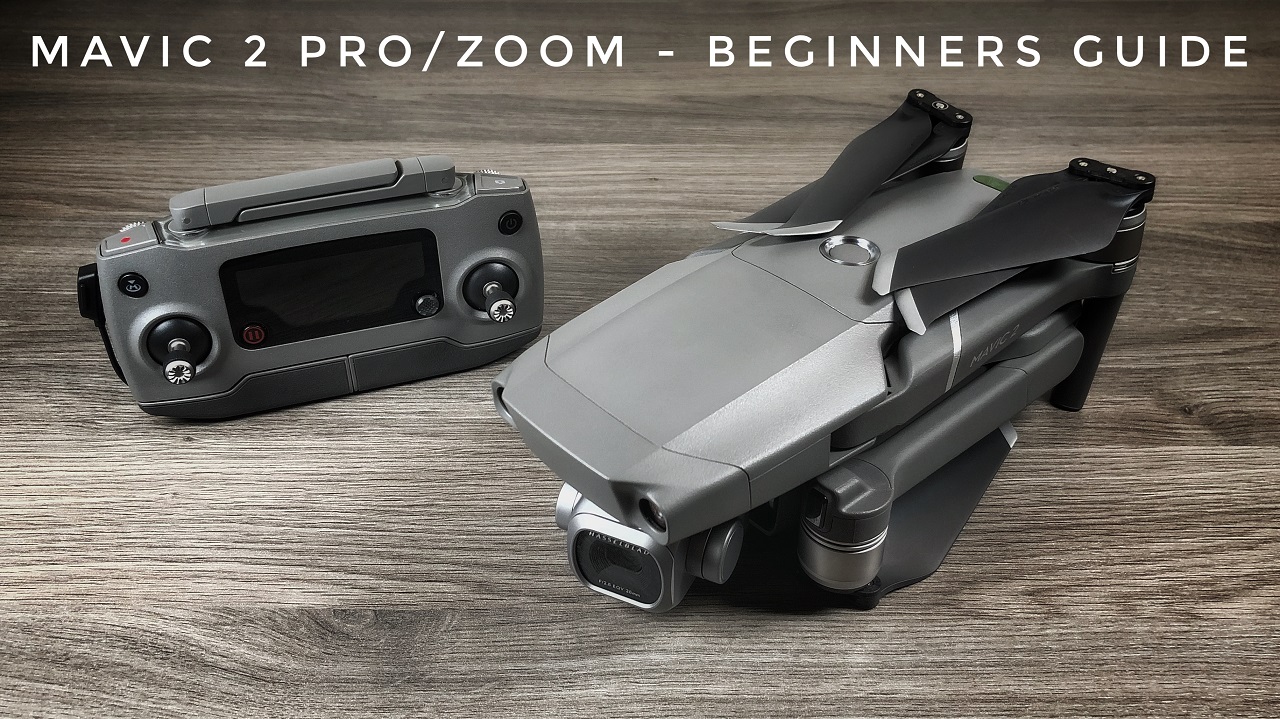 I have put together this complete beginners guide for the DJI Mavic 2 Pro and Mavic 2 Zoom. This beginner's guide is geared to brand new pilots who have never flown a drone before and need to start from the very beginning. This guide is also a great tool for those moving from a more basic drone and want to learn how to fly and use DJI's latest technology.
In this beginners guide, we touch base on the following subjects.
Charging the Mavic 2 Batteries.
Installing the Mavic 2 Propellers.
Activating the Mavic 2 Drone.
Updating The Mavic 2 Firmware.
Safety and Flight Tips.
Launching & Landing The Mavic 2.
Basic Overview of DJI Go 4 App
Best Memory For Mavic 2 and Installation
Mavic 2 Pro: http://bit.ly/2PVuaDU
Mavic 2 Zoom: http://bit.ly/2ol5Hv0
Memory For Mavic 2: https://amzn.to/2PydAIX