Solar Charger for Your GoPro | Anker PowerPort Solar Review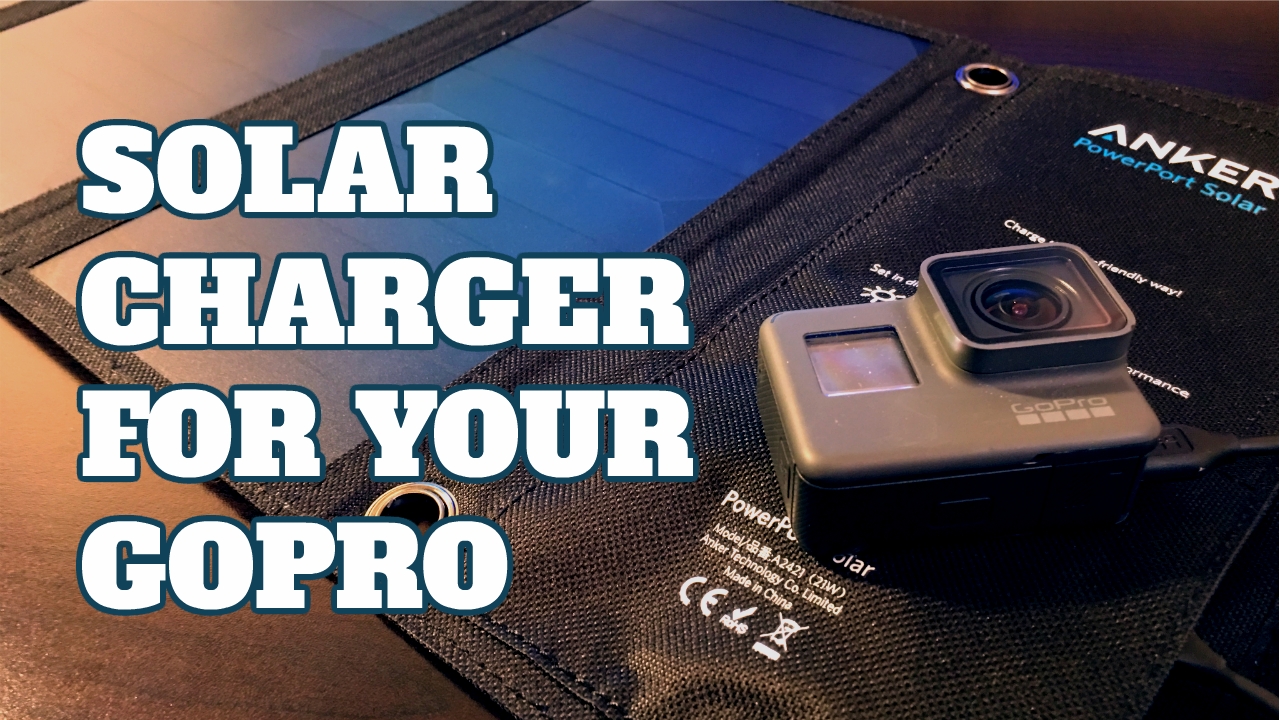 If you are like me, there are some adventures you plan where hydro will not be available but you still need a way to keep your GoPro's and gear powered while off the Grid. Power banks are your best solution but they don't last forever and can add a lot of weight to your backpack or camera bag which is not ideal if you will be doing a lot of hiking.
The best solution in this scenario is a solar charger for your GoPro. Anker makes the PowerPort solar and it is a light weight, compact and durable solar charger for your GoPro that performs very well even in cool and cloudy conditions. During my testing on an overcast 1 degree (-3 with windchill) Canadian winter day I could get about a 23% charge every 30 minutes. You can achieve a full charge of your GoPro's battery in about 2 hours on a cold overcast winter day, that is pretty impressive. I haven't been able to test it on a bright sunny day yet, but even at 2 hours for a charge I am extremely pleased with. Charging on a bright sunny day will only achieve even better results. The 3 panel unit outputs 2.4 amps per port or 3 amps overall in ideal conditions. Like all Anker chargers it utilizes its IQ technology delivering the fastest charge your device will handle so you do not have to worry about damaging what every you are charging. It also has short-circuit and surge protection built in to keep your devices safe.
The Anker PowerPort Solar comes in two configurations with about a $10 U.S. price difference between the two. There is a 3 panel version and a 2 panel version. When folded both models occupy the same small footprint, they are extremely light (14.7 oz) and will not take up much room or add a lot of weight to your pack.
PowerPort Solar 3 Panel
U.S. Amazon: http://amzn.to/2nwUaq7
Canadian Amazon: http://amzn.to/2n1jLuG
PowerPort Solar 2 Panel
U.S. Amazon: http://amzn.to/2mSEYXe
Canadian Amazon: http://amzn.to/2nlYTvy
The Anker GoPro solar charger can be utilised in many different ways. You can lay it out on a flat surface or it can be hung on a backpack so you can charge your equipment while you are on the move. It can also be draped over rocks or hung from a tree to keep it out of your way. There is a handy Velcro pocket that contains the USB charging ports. This pocket can also be used to store your devices while charging.
All in all I am very happy with the unit and it has now made its way in to my top 10 must have GoPro accessories. This Anker solar charger is not only great at charging GoPro's but it can charge any device that is capable of being charged via USB like smartphones, drones or tablets. In addition this unit can be used with dual chargers to charge multiple batteries at once and when all your batteries are charged you can plug in your power banks and top them off as well. Think of the possibilities. With the Anker PowerPort solar you don't have to worry about running out of power when on the go.
Update: The sun finally made an appearance were I live and I was able to conduct some tests on a partly sunny day. I found I could get an average of about a 38% charge in 30 minutes in my tests. Just amazing for an inexpensive solar panel. With these results its easy to conclude that you could easily charge your GoPro in an hour on a sunny day.
You can watch our YouTube video review below.
The Complete Beginners Guide for the GoPro Hero (2018) | How To Get Started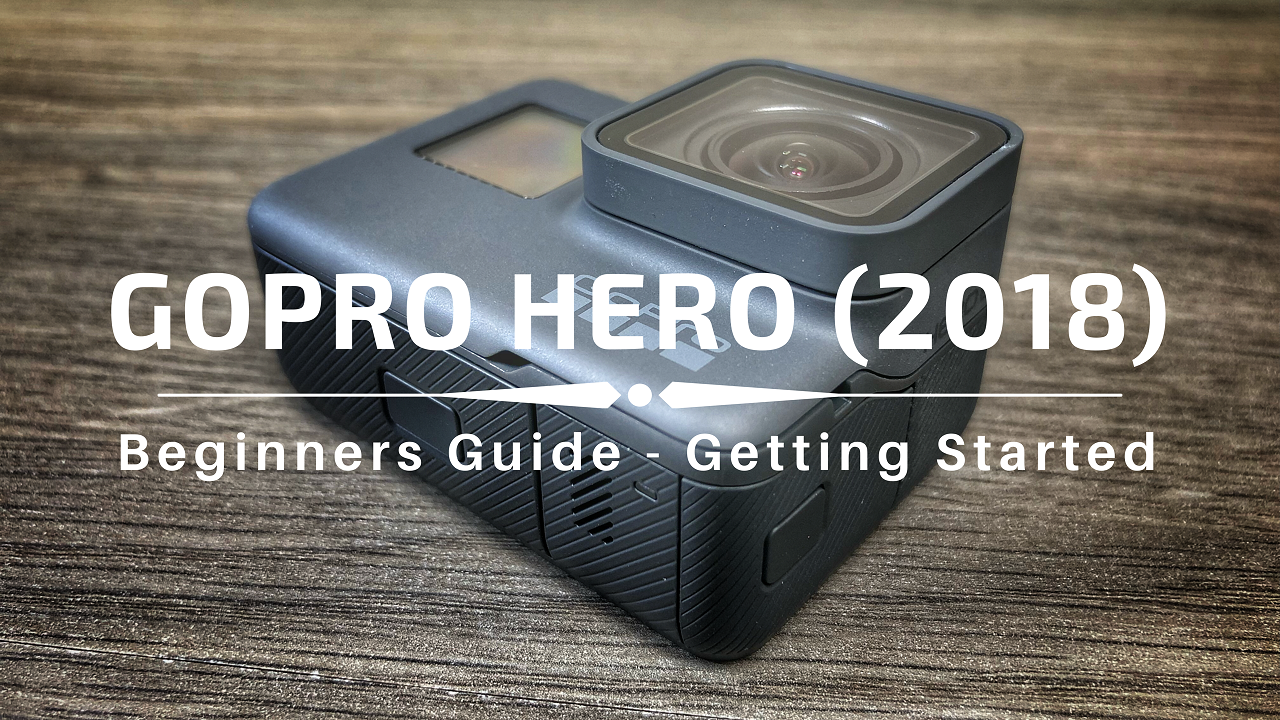 If you are a brand new owner of the new GoPro Hero 2018 or plan on getting one soon. Perhaps this is your very first GoPro and you are finding yourself a little overwhelmed on how to get started as GoPro includes very little documentation in the box. I have put together this very detail beginners guide for the GoPro Hero 2018 to help those who are new to get up and running quickly. This easy to follow beginners guide will help you understand the menu system and the different shooting modes. The new Hero 2018 is a great camera for beginners as it has a simplified menu with basic shooting modes. Watch our beginners guide for the new GoPro Hero (2018) on our YouTube Channel or below in our embedded video.
Our GoPro Hero Beginners Guide covers the following topics:
Unpacking the camera.
Installing the battery and memory card.
How to charge your GoPro Hero 2018.
Understanding the mounting system for GoPro's.
Powering on for the first time and initial setup.
A look at the menu system and various shooting modes.
Basic settings for shooting video.
How to record video.
How to take pictures.
How to shoot bursts.
How to record a time-Lapse.
How to use the GoPro voice commands.
How to use quick capture.
GoPro gear for beginners.
Best Memory Card for the new GoPro Hero 2018
There are many types and sizes of memory cards on the market that will work with the new GoPro Hero 2018 but to keep things simple I recommend the Lexar 633x it is a great memory card at a decent price and I have always had good luck with them.  You can choose how much storage you would like the most common is 32 GB or 64 GB. This determines how many photos and videos can be stored on the camera.
Lexar 32 GB Memory Card (USA) https://amzn.to/2HClpuq
Lexar 32 GB Memory Card (CAN) https://amzn.to/2JL8PK8
Lexar 64 GB Memory Card (USA) https://amzn.to/2vgdSiD
Lexar 64 GB Memory Card (CAN) https://amzn.to/2HBPLxr
If you are a first time GoPro owner I have put together a list of GoPro gear that I think every first time GoPro owner should have in their camera kit.
GoPro Hero 2018 (USA) https://amzn.to/2vdi3vz
GoPro Hero 2018 (CAN) https://amzn.to/2qyoF1U
GoPro Camera Case (USA) https://amzn.to/2ENLeVq
GoPro Camera Case (CAN) https://amzn.to/2IZ0DVF
GoPro Shorty (USA) https://amzn.to/2EN5NRW
GoPro Shorty (CAN) https://amzn.to/2vlGd7k
GoPro Floating Handle (USA) https://amzn.to/2JKQHQI
GoPro Floating Handle (CAN) https://amzn.to/2qztiZP
GoPro Dual Charger (USA) https://amzn.to/2GXeXkG
GoPro Dual Charger (CAN) https://amzn.to/2vj8dbD
Manfrotto Extension Pole (USA) https://amzn.to/2HAPfQ6
Manfrotto Extension Pole (CAN) https://amzn.to/2HAhFd8
RAVPower Power Bank (USA) https://amzn.to/2qBbmxJ
RAVPower Power Bank (CAN) https://amzn.to/2qz3A7B
GoPro Handlebar Mount (USA) https://amzn.to/2JNNvne
GoPro Handlebar Mount (CAN) https://amzn.to/2vga8xB
Don't hesitate to ask question via any of my social media channels or right here on my blog!
Must Have $10 Upgrade For Your GoPro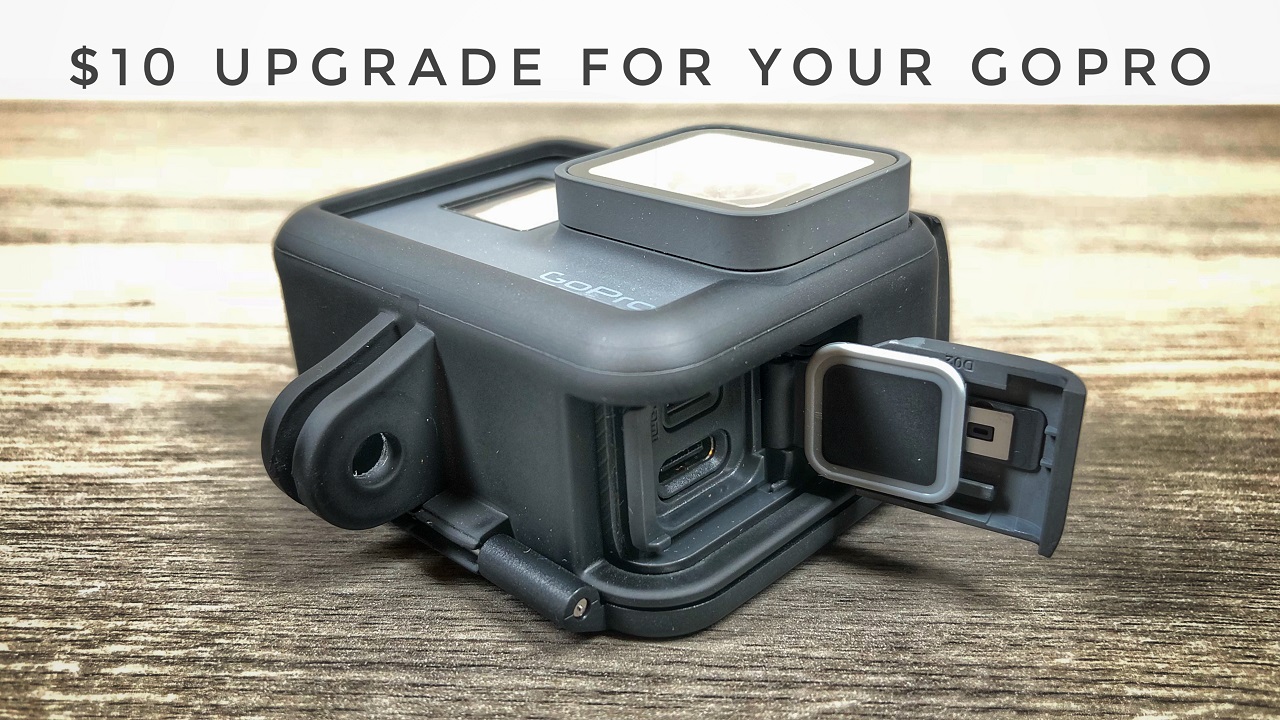 If you own a GoPro this is a very inexpensive must have upgrade that everyone needs. One annoyance that I have had with my GoPro is having to remove it from the frame every time I want to charge it or plug in a microphone. With this 3rd party GoPro frame you can open and remove the charging door on your GoPro without having to remove it from the frame, saving a lot of time and aggravation. This frame also seems to be a better build quality than the stock frames, it has a nice rubberized coating. This is such a simple little fix, I wonder why GoPro has not implemented it yet on their official frames. Because they all have the same form factor this 3rd party frame is compatible with the Hero 5 Black, Hero 6 Black and the new GoPro Hero (2018).
GoPro Upgraded Frame: https://amzn.to/2EI58kP