The Fastest Way To Transfer Media From Your DJI Spark To Your iPhone or iPad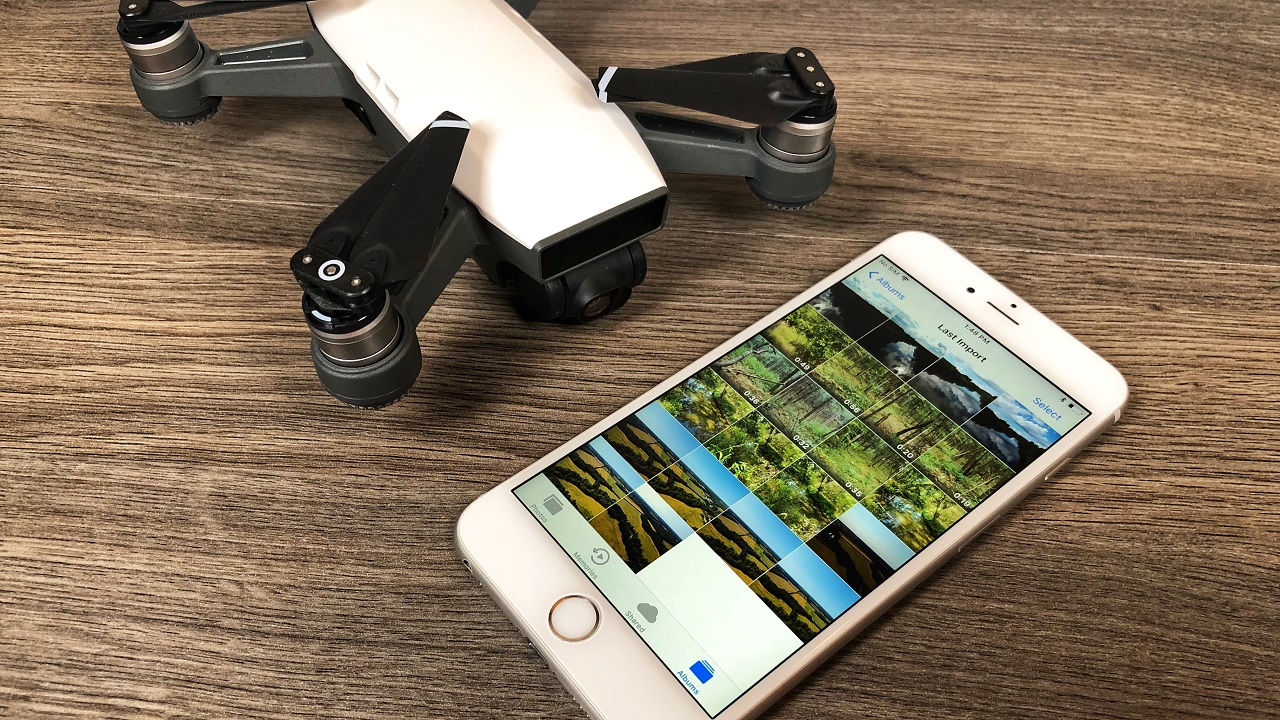 In this post we go over the fastest way to get your content off your DJI spark and on to your mobile device mainly your iPhone and iPad. It seems to be very common that many people who fly drones do all their editing and sharing via smart phones or tablets, and why not. Some of today's mobile devices are faster, easier to use and more powerful than some entry-level laptops or desk tops. Then when you add in the convenience factor, it really is a logical choice. But getting your photos and videos from your DJI spark can be challenging to say the least. Transferring media the traditional way via the Sparks WiFi can be slow and cumbersome. However there is a faster and more convenient way that has additional benefits beside just being faster.
Apple sells a card reader with a lightning connector that works with any idevice with a lightning port. Most Micro SD memory cards that you will use with your DJI Spark comes with a SD adapter (see photos below) that allows you to plug in your Sparks memory card and upload the content via the card reader directly to you Camera Roll on your iPhone or iPad. The transfer rate is very fast, much faster that the traditional WiFi transfer when you connect your Spark to you mobile device. All media is transferred directly to your Camera Roll which makes accessing your content very easy and you can skip the step of having to load up your DJI GO 4 app. With the content transferred you can now edit in iMovie or perhaps a quick edit in Adobe Clips. You still have the option of loading the DJI Spark footage into the DJI video editor if you so desire.
Using this setup can come in extremely handy if you do a lot of camping or excursions and want to easily upload your content for sharing to social media. The other added benefit is you save battery power. Normal you have to turn on the Spark to transfer your footage and if you have a lot of content to move you know very well it's not hard to burn through and entire battery just to transfer the media. This can be a problem if you are not at home and want to conserve your battery power. Here is our YouTube video demonstrating this procedure.
Lightning Card Reader: http://amzn.to/2rPEGo2
DJI Spark Micro SD Card: http://amzn.to/2EsbtlU
DJI Spark (DJI Store) https://goo.gl/DvoqK1
DJI Spark (Amazon) http://amzn.to/2kgctzS
This method also works with many other drones and devices such as the Mavic Air, Mavic Pro, Phantom 4 series and most GoPro cameras.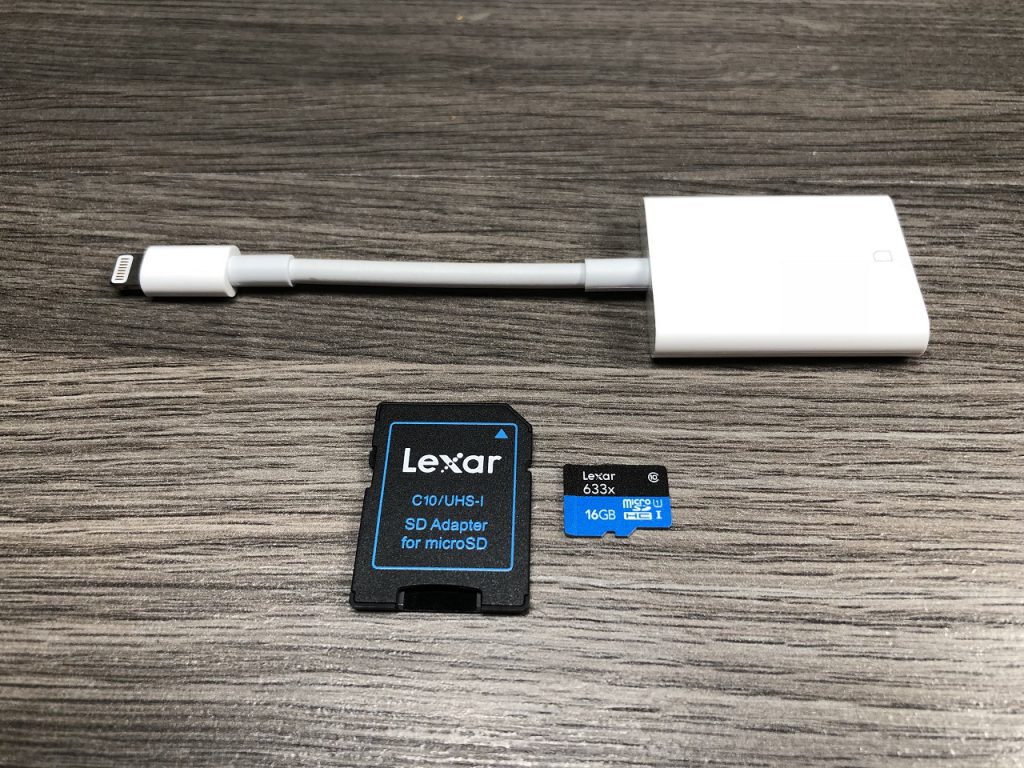 Mavic Air ND Filters by Freewell Gear | What Are Drone ND Filters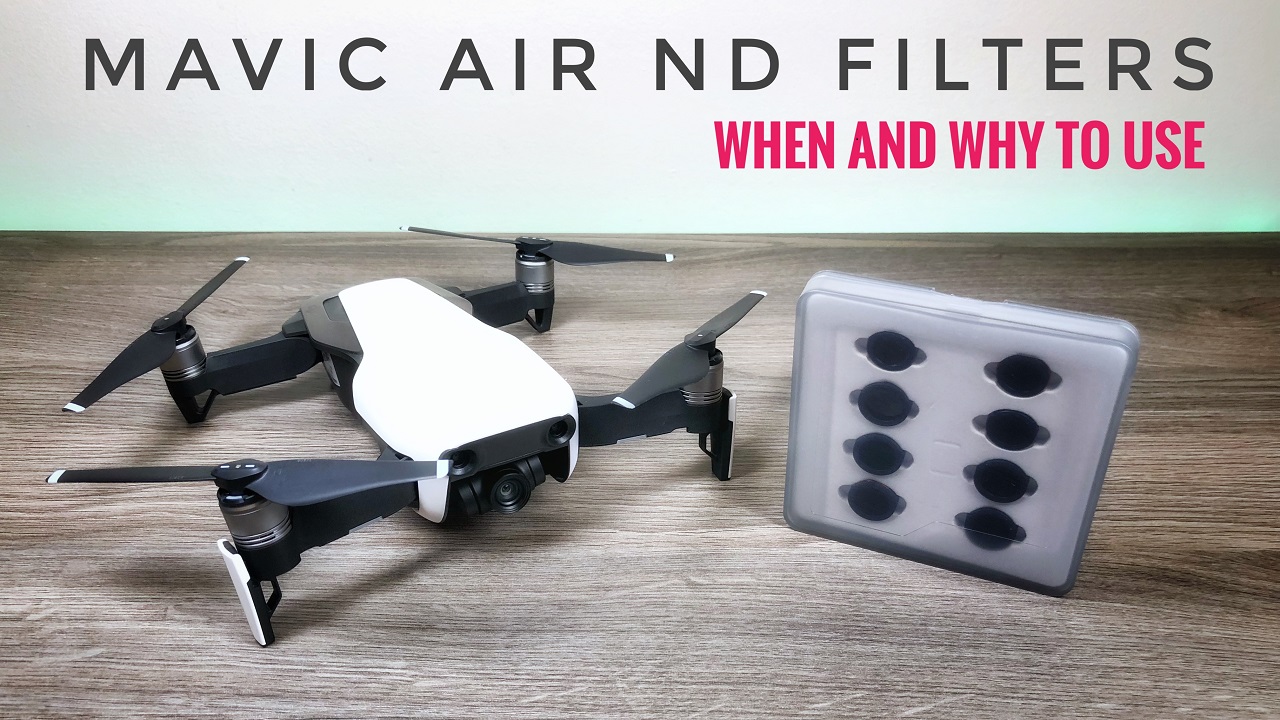 In this video we are taking a look at Freewell Gear's ND filters for the DJI Mavic Air. If your new to drone cinematography you might be wondering what an ND filter is and why you would use them. ND stands for neutral density and in simplest terms it is just like a pair of sunglasses for your drone's camera. There is a lot of confusion on what exactly an ND filter does, so let me clear it up a bit. An ND filter allows you to set the correct shutter speed on your drone's camera to get the perfect amount of motion blur. There is a rule when trying to capture cinematic footage with your drone (180 Degree Rule). Basically the rule is that you want your shutter speed double what your frame rate is. For example if you are filming at 30 fps you would want your shutter speed at 60 (1/60th second). If you're filming at 60 fps then you would want your shutter speed at 120 (1/120th second). This will give the perfect amount of motion blur that the eye and brain are comfortable with.
The problem with setting these low shutter speeds is that it lets in a lot of light and makes the video over exposed and blown out. This is where an ND Filter comes in (sunglasses). They allow you to set a low shutter speed and still have correct exposure.
Freewell gear sells ND filters for all the most popular drones including the DJI Spark, Mavic Air, Mavic Pro, Phantom Series and even your GoPro and Karma Drone. I have used the Freewell gear ND filters for several years for my GoPro and many drones and have always been pleased with the products. When it comes to ND filters they come in several levels ND4, ND8, ND16, ND32, ND64. They even have an ND 1000 for those times when you want to take long exposure photos with your DJI Mavic Air.
They also sell versions of their ND filters that are polarized. Setting polarization within the filter really helps cut out glare from water and can really make for a cleaner image, it also helps make the sky a little deeper blue. With Polarized ND filters they can only be used 90 degrees from the sun. The sun can not be in front or behind your drone. This does make lining up shots a little more difficult. If you just want quick and easy filters I would stick with ones that are not polarized.
Watch our video where I show ND filter installation instructions and a demonstration how ND filers work with the DJI Mavic Air.
ND Filters Standard Day Set: https://amzn.to/2yENG2D
ND Filters Bright Day Set: https://amzn.to/2tr9fPd
ND Filters All Day Set: https://amzn.to/2yFPkRJ
Mavic Air (DJI Website) https://goo.gl/t74LaQ
Mavic Air (Amazon) http://amzn.to/2EccQaM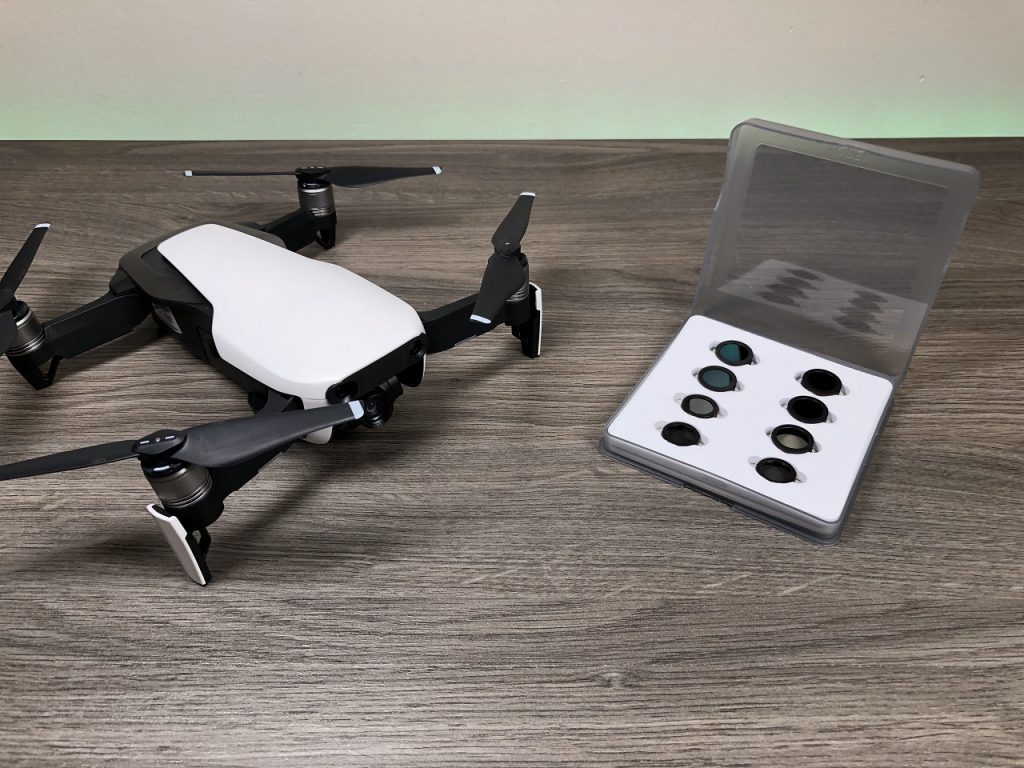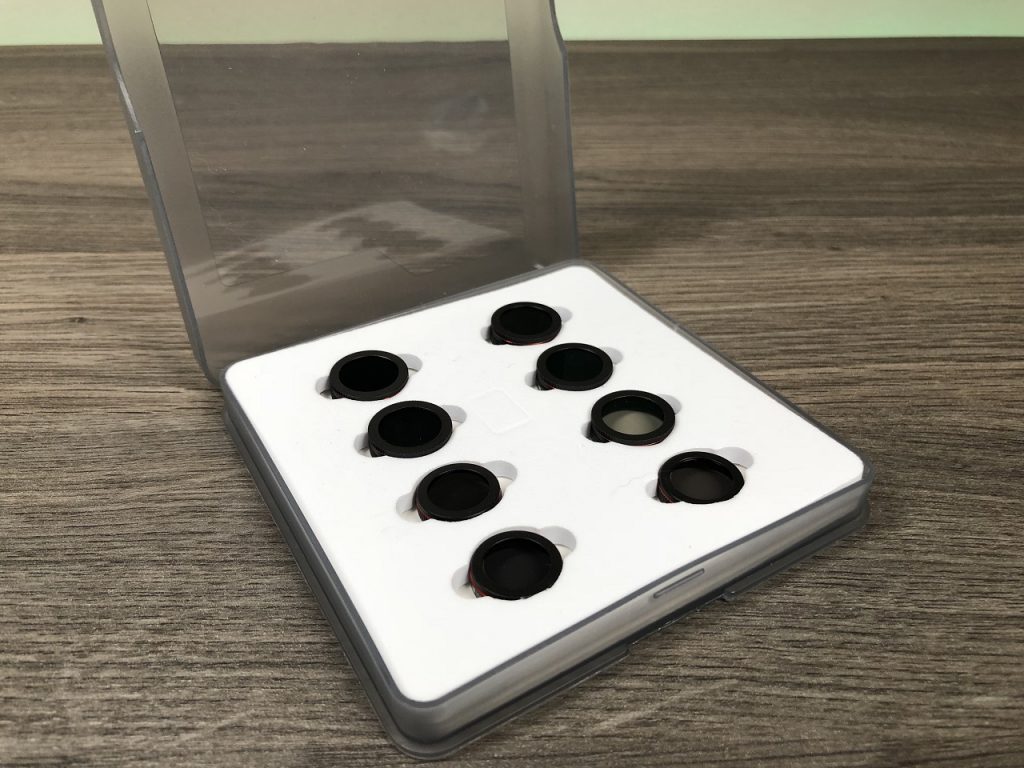 Review Of FreeWell Gear Mavic Air Cases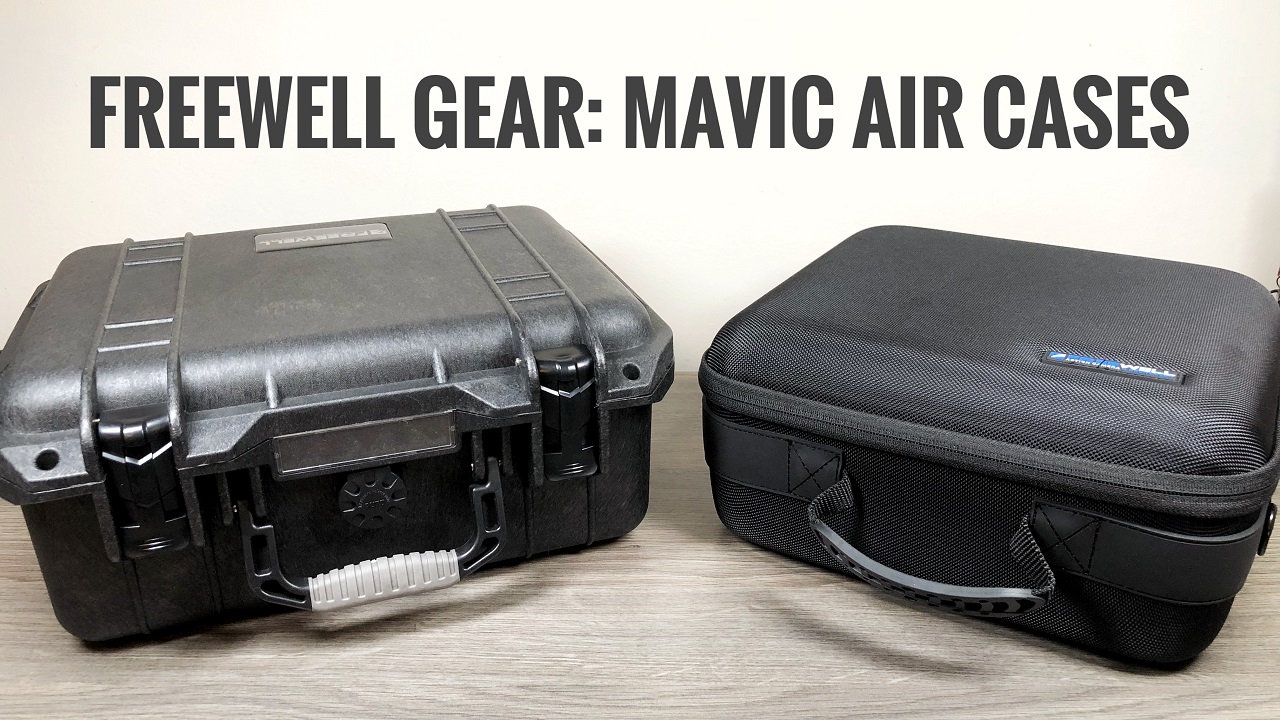 In this video review we take a look at two cases provided to us by Freewell gear for the DJI Mavic Air. One is a soft case and one is a hard style case. Watch our video review.
Hard Case (USA) https://amzn.to/2qWUba3
Hard Case (CAN) https://amzn.to/2Jii2sq
Soft Case (USA) https://amzn.to/2qVQ8Lh
Soft Case (CAN) https://amzn.to/2FaXP5g