Tips & Tricks For The GoPro Hero 6 Black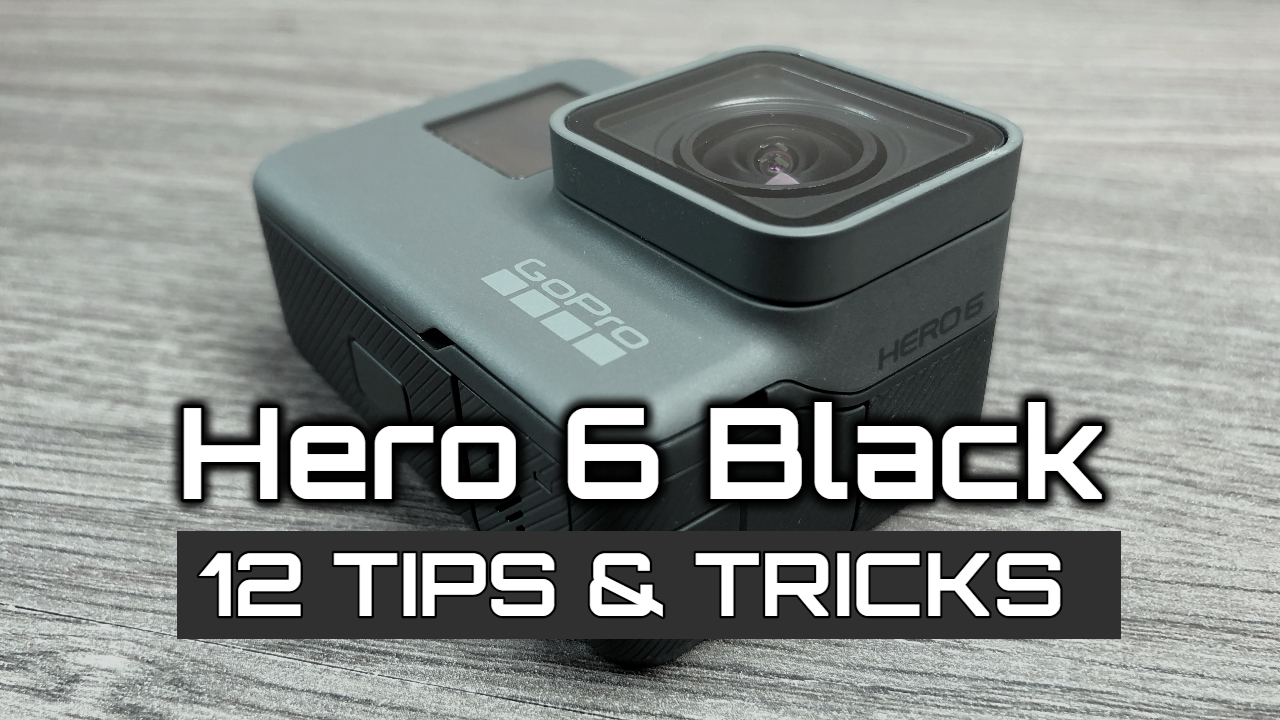 Here is a collection of 12 super helpful tips and tricks for the GoPro Hero 6 Black. If you are brand new to the GoPro world take a look at these tips as the will help you get the most out of your new GoPro.
Must have GoPro gear for new users.
GoPro Remo Remote – http://amzn.to/2fQO4RK
GoPro Supercharger – http://amzn.to/2esdtfa
Gopro Hero 5 Dual Charger – http://amzn.to/2eU30Kp
GoPro Shorty Extension/Tripod – http://amzn.to/2y89UVp
GoPro El Grande Extension Pole – http://amzn.to/2A3KmKZ
GoPro Karma Grip – http://amzn.to/2y7M8J0
My Favorite Drone
DJI Spark ( DJI Store) https://goo.gl/DvoqK1
DJI Spark (Amazon) http://amzn.to/2nJkTEI
In this video we go over the following tips & Tricks for GoPro beginners.
1. Front Lens removal of the GoPro Hero 6 Black
2. Side USB Door Removal
3. Front LCD Screen Settings
4. Power On Voice Command
5. Playback Volume Adjustment
6. Adding A Highlight In Media Manager
7. Filtering Videos and Photos in Media Manager/
8. Battery Savings Tips for Hero 6 Black
9. Disabling Beeps on Hero 6 Black
10. How to Set Exposure Lock
11. Locking The Screen of the Hero 6 Black.
12. Filming Upside Down
How To Import Fonts Into LumaFusion on iOS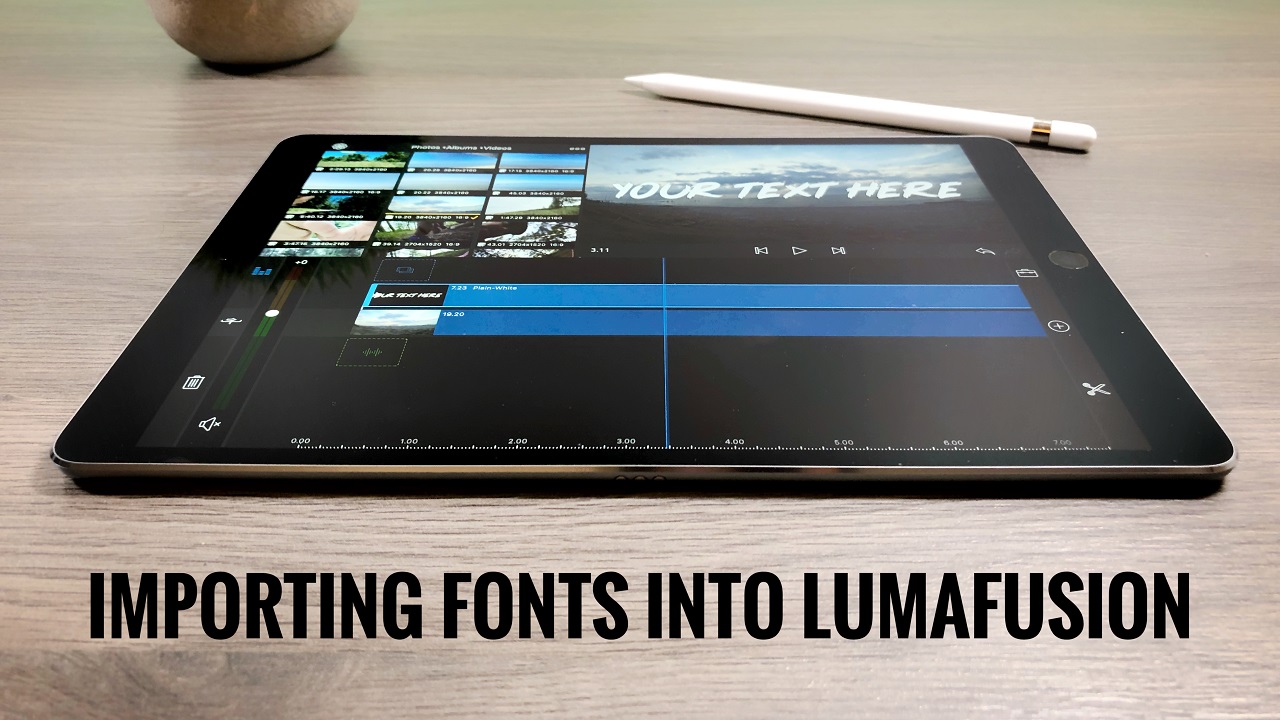 In this quick tutorial I show you how to easily import new fonts into LumaFusion on your iOS devices. LumaFusion has a nice variety of fonts to choose from when editing and creating titles but there are those times when you need a very specific font. Perhaps you are editing a video for a client and they want a font that matches their Logo or corporate font. This easy to follow tutorial demonstrates a few methods of getting new fonts into LumaFusion in seconds for free.
The first method shows you how to use free apps from the Apple App Store to browse different fonts and then import them directly to LumaFusion. The second method shows you how to brows for fonts via the Safari Web Browser and your favorite font website. This sometimes is the best way as there tends to be more variety. Lastly I show you how to import a font that has been sent you as a file from a client or a colleague. Watch our tutorial video for step by step instructions.
The equipment I use for mobile editing.
10.5 iPad Pro: https://amzn.to/2JyLSJt
Apple Pencil: https://amzn.to/2JvJUt3
Apple Card Reader: https://amzn.to/2I4McQD
Wireless Hard Drive: https://amzn.to/2KeDWy5
Rode VideoMic Me: https://amzn.to/2r3c9Zm
How To Use A Microphone With The Zhiyun Smooth 4 & iPhones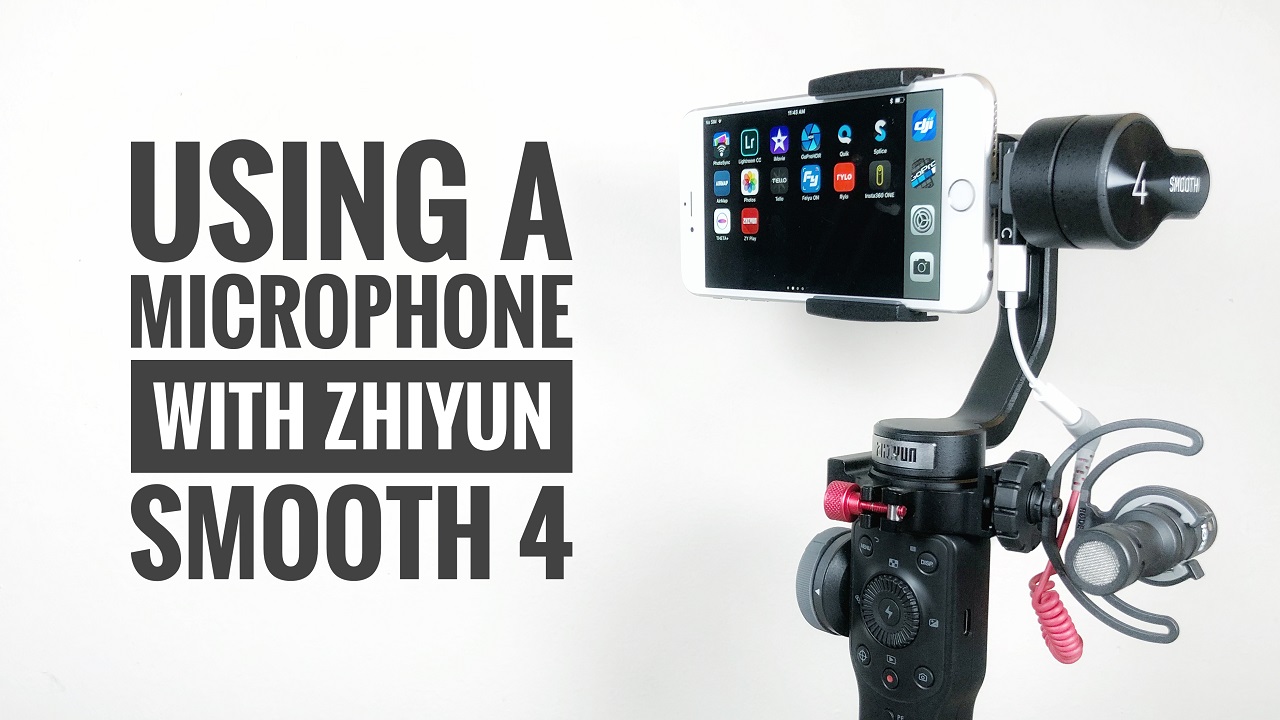 In this video I am demonstrating how you can attach and use an external microphone with your Zhiyun Smooth 4 and new iPhone models such as the iPhone 7, iPhone 8 and iPhone X that do not have an audio/microphone jack. This used to be a fairly straight forward task, bust since apple removed the audio jack from new models of the iPhone it has complicated things just a little. Now to connect a microphone to your iPhone you must use the lightning port. The problem is the lightning port is completely covered by a motor when mounted in the Smooth 4 gimbal, so how do you plug in a microphone? In this video I show you some tricks on how to solve this problem.
There are some accessories we will need to make the job a little easier. First we need an iPhone lightning adapter. This essentially takes the iPhone port and adds 2 90 degree elbows. This allows us to plug in the lightning cable when the iPhone is mounted. We are also using a clamp that has a cold shoe built-in. This make mounting the microphone very easy. In the video we are using the Rode VideoMicro. This is my favorite small portable microphone, its has great audio quality and affordably priced. It works well with iPhone's, GoPro's and many other DSLR's and mirror-less cameras. Lastly we will need a TRS to TRRS cable and the lightning audio jack adapter that came with you phone. When you purchase the Rode microphone it comes with a TRS to TRS cable and it is used to connect the mic to cameras such as DSLR's and GoPro's. The iPhone requires a special TRS to TRRS cable that Rode also sells. Links to all products needed are down below. Follow along with our video for detailed instructions on how to set up you microphone with the Zhiyun Smooth 4 and your iPhone
Zhiyun Smooth 4: https://amzn.to/2KsgE7q
Rode VideoMicro: https://amzn.to/2Otpxzl
Rode TRS to TRRS Cable: https://amzn.to/2vH4ouy
Lightning Adapter: https://amzn.to/2KOYfB2
Microphone Mount: https://amzn.to/2MLwfju