Tips & Tricks For The GoPro Hero 6 Black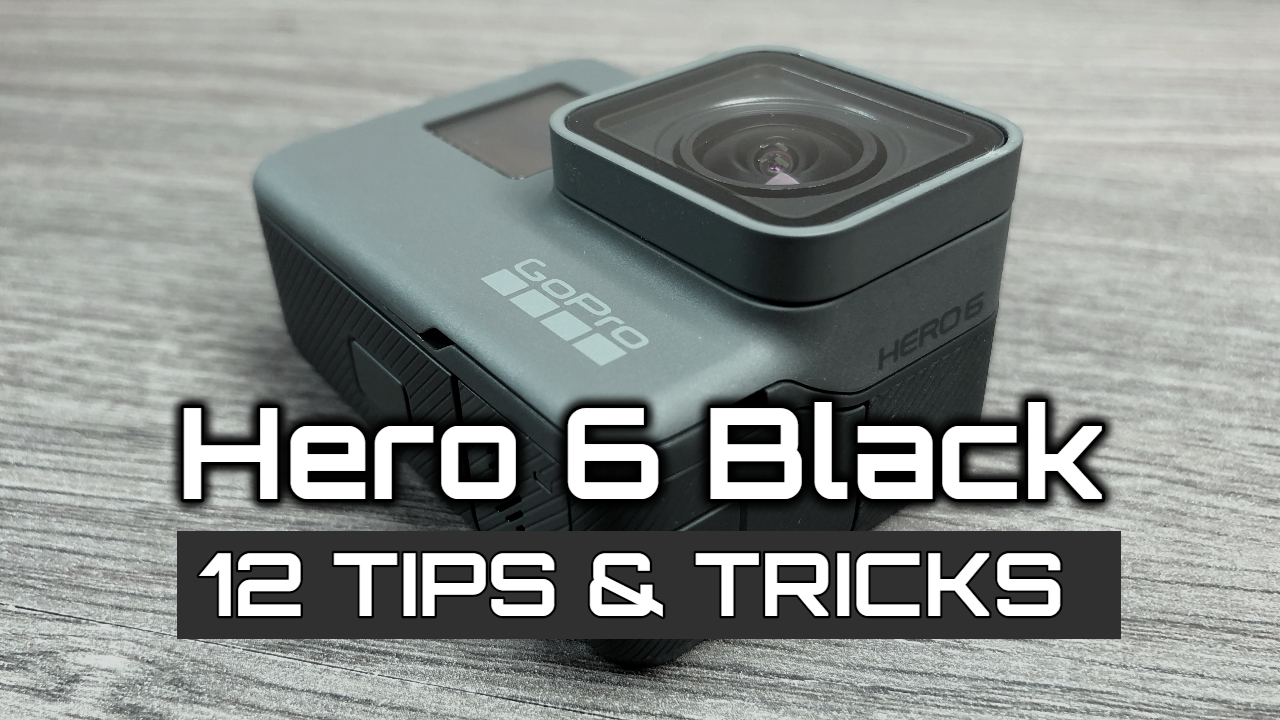 Here is a collection of 12 super helpful tips and tricks for the GoPro Hero 6 Black. If you are brand new to the GoPro world take a look at these tips as the will help you get the most out of your new GoPro.
Must have GoPro gear for new users.
GoPro Remo Remote – http://amzn.to/2fQO4RK
GoPro Supercharger – http://amzn.to/2esdtfa
Gopro Hero 5 Dual Charger – http://amzn.to/2eU30Kp
GoPro Shorty Extension/Tripod – http://amzn.to/2y89UVp
GoPro El Grande Extension Pole – http://amzn.to/2A3KmKZ
GoPro Karma Grip – http://amzn.to/2y7M8J0
My Favorite Drone
DJI Spark ( DJI Store) https://goo.gl/DvoqK1
DJI Spark (Amazon) http://amzn.to/2nJkTEI
In this video we go over the following tips & Tricks for GoPro beginners.
1. Front Lens removal of the GoPro Hero 6 Black
2. Side USB Door Removal
3. Front LCD Screen Settings
4. Power On Voice Command
5. Playback Volume Adjustment
6. Adding A Highlight In Media Manager
7. Filtering Videos and Photos in Media Manager/
8. Battery Savings Tips for Hero 6 Black
9. Disabling Beeps on Hero 6 Black
10. How to Set Exposure Lock
11. Locking The Screen of the Hero 6 Black.
12. Filming Upside Down
How To Do Text Masking On Video Footage In LumaFusion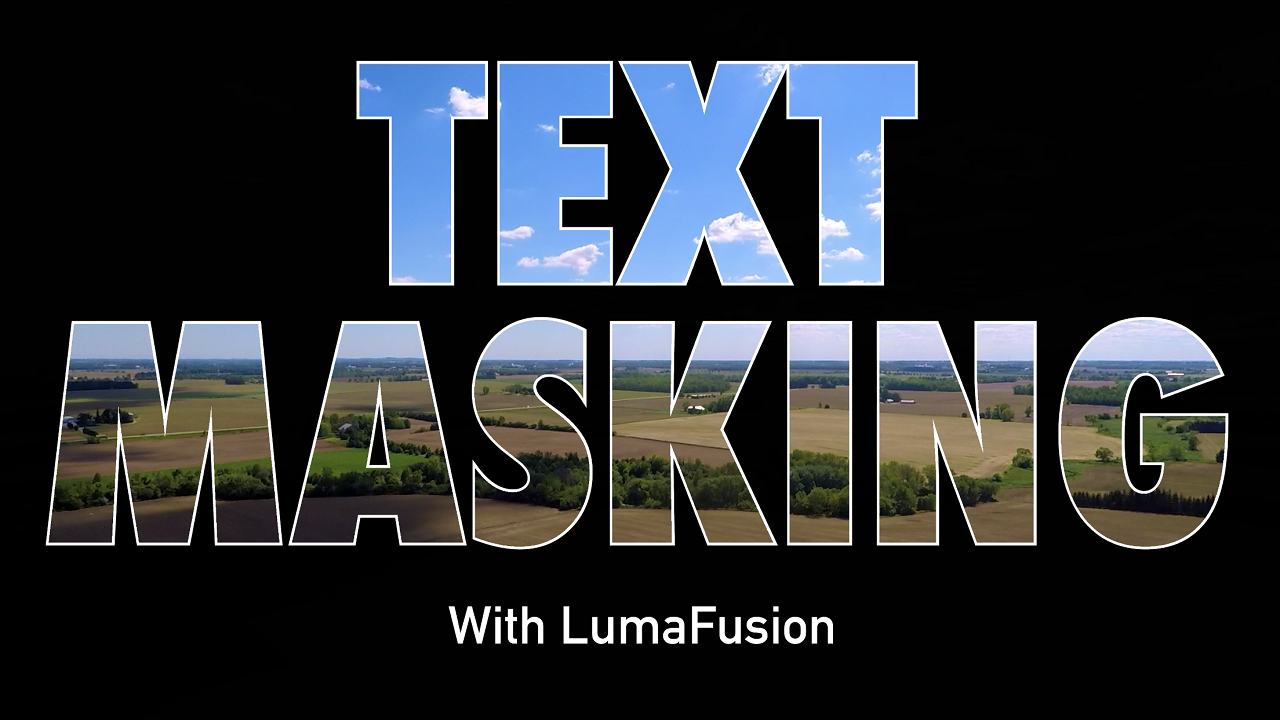 In our latest LumaFusion tutorial I show you how you can easily at text masking over video footage in LumaFusion on your iPhone or iPad. This is an easy to follow step by step tutorial and will help you take your editing to the next level. Text masking is great way to add stunning titles to your drone and GoPro footage. LumaFusion is a powerful mobile editor giving you a professional editing platform while on the go, or if you are like me and prefer to do your editing on an iPad while enjoying a coffee on a patio.
Here is a list of editing tools I use for editing 4K GoPro and drone footage on my iPad.
10.5 iPad Pro: https://amzn.to/2JyLSJt
Apple Pencil: https://amzn.to/2JvJUt3
Apple Card Reader: https://amzn.to/2I4McQD
Wireless Hard Drive: https://amzn.to/2KeDWy5
Rode VideoMic Me: https://amzn.to/2r3c9Zm
How To Use A Bluetooth Game Controller With Ryze Tello Drone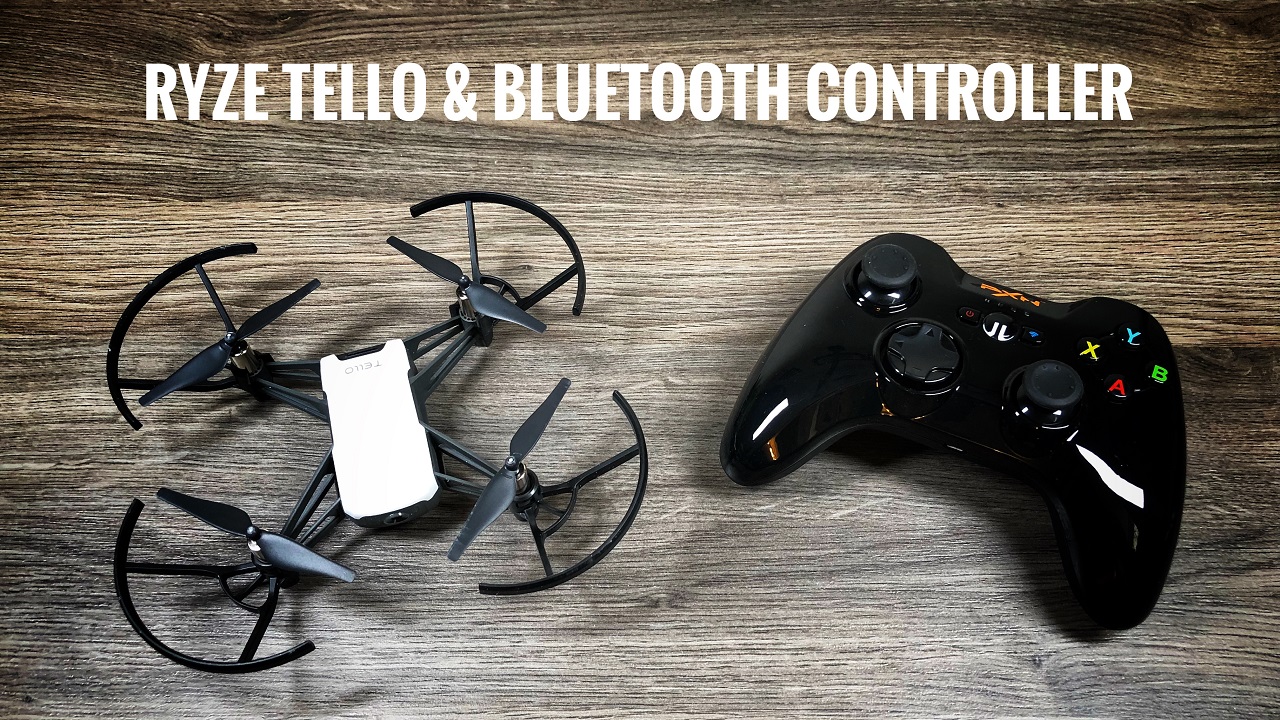 In this video I go over all the steps on how to connect, pair and use a Bluetooth game controller with the Ryze Tello drone. Ryze does not make a dedicated controller for the Tello, you can however use various game controllers to fly the Tello. These Bluetooth controllers for iOS are normally used to play games on you iPhone or iPad but they also work quite well to control some drones. Now one thing I would like to point out is that these Bluetooth controllers will not give you any extra range for your drone unlike other drones such as the DJI Spark. A Bluetooth controller is different in the fact that it does not connect directly to the drone. The controller connects to your iPhone and then the iPhone to the drone.
The controller I opted to go with is the Speedy controller by PXN. Setup is quick and easy and the controller has a nice quality build. What ever brand you go with make sure it comes with a phone mount. This is important so you can mount your phone while flying.
To set up your Bluetooth remote with your Tello Drone you will need to do the following steps.
The first thing you need to do is power on and put your controller into pairing mode. You do so by long pressing the power button for 4 seconds until the battery lights start to blink slowly. Then press the "wireless" icon beside the lights to enter into pairing mode. The lights will now blink fast to signify it has entered pairing mode.
Now you will need to pair the controller to your iPhone/iPad via Bluetooth. Open up the Bluetooth options in the settings app on your iPhone. Find the listing for the "Speedy Controller" or what ever brand you are using and click on connect. Your phone will now be paired with your Bluetooth controller. This step only needs to be done once.
At this point you can connect the Tello drone to your iPhone via WiFi as you normally do.
Launch the Tello app and that is it. The Tello app will automatically detect that there is a Bluetooth remote connected. You can go to the settings within the Tello app to view a diagram of what buttons can be used for shortcuts (see Below).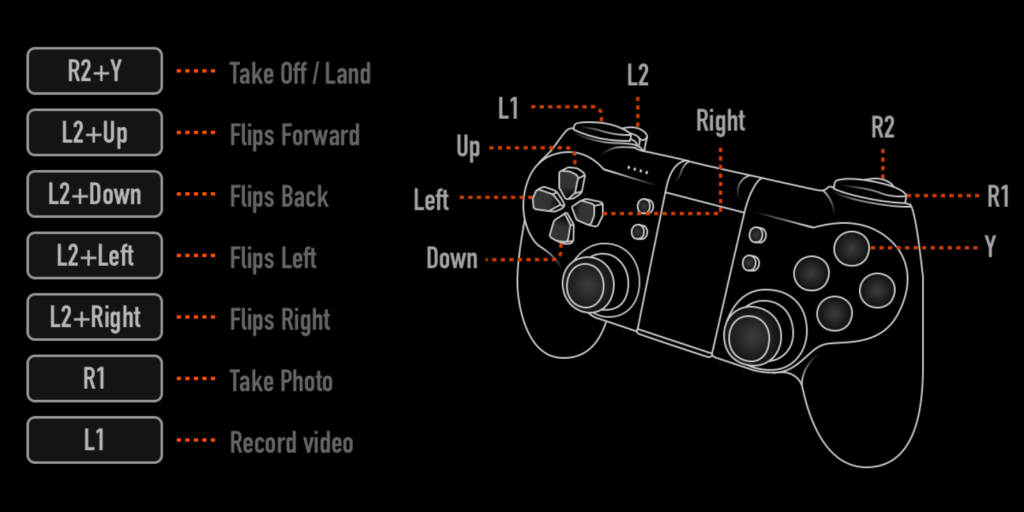 Speedy BlueTooth Controller (USA) https://amzn.to/2IjjPgm
Speedy BlueTooth Controller (CAN) https://amzn.to/2Il8sUW
Ryze Tello Drone (USA) http://amzn.to/2FqSHPH
Ryze Tello Drone (CAN) https://amzn.to/2GpbpYr
Ryze Tello Case (USA) https://amzn.to/2Inivcu
Ryze Tello Case (CAN) https://amzn.to/2GoCPJF
Here is our YouTube video demonstrating how to connect a Bluetooth game controller to the Ryze Tello Drone