Using The DJI Mavic Air With DJI Racing Edition Goggles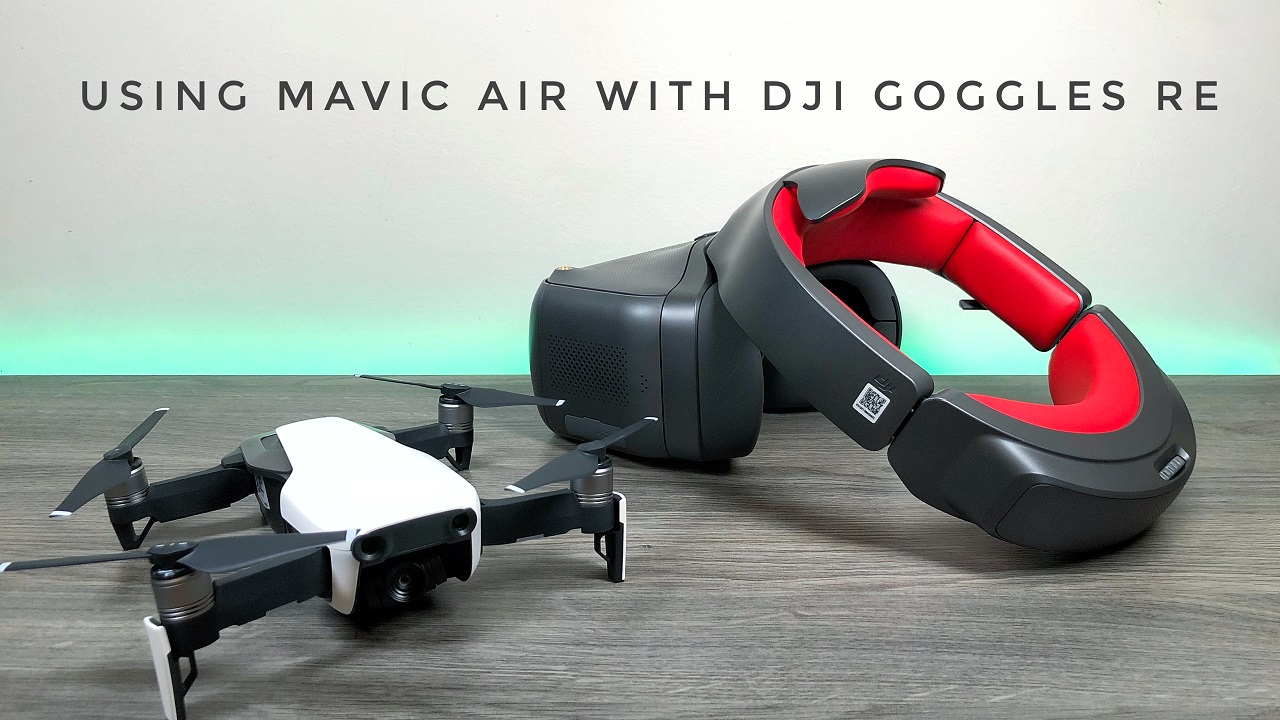 In this video I go over the necessary steps that need to be taken in order to fly your DJI Mavic Air with the DJI Goggle Racing Edition. Before the two are compatible you must update the firmware on the DJI Goggles or you will not get a video feed. To update the firmware on your DJI Racing Edition Goggles simply download the DJI assistant version 2 from the listed location and follow the steps below.
How To Update Firmware On DJI Goggles Racing Edition
Once the DJI Assistant V2 software is installed, plug-in your goggles to a USB port on a desktop or laptop computer with the USB cable that came with your Racing Edition Goggles (same port as charging on goggles). With my computer I must have the goggles powered on and connected first before I launched the DJI Assistant or it will not recognize my goggles. This may not be the case for everyone. Once the DJI Assistant is launched you will notice your goggles listed, click on the goggles icon to detect and upgrade the firmware. You will see a list of available firmware versions. You must install the latest version for your DJI Mavic Air to be compatible with the DJI Racing Edition goggles. The update process will take about 3 to 5 minutes to complete. Once it has finished you are now ready to soar FPV style with your DJI Mavic Air.
How To Connect Mavic Air to DJI Goggles RE
One thing to note before connecting your Mavic Air to the DJI Goggles Racing Edition is that it only supports one display at a time (first one that is connected). The way I like to do it is to set up the Mavic Air and controller as if I was going to be flying with a smart phone display. Launch the DJI Go 4 app and connect to the Mavic Air. At this point you will now have the visual feed on your smart phone. Now Power on your goggles and wait for it to fully load. In the mean time unplug the mini USB connector from the side of the Mavic Air controller. Your video feed will now be lost on your phone. Using the micro USB cable that came with the DJI Goggles, plug the micro USB end into the goggles (Charging Port) and the USB-A end into the USB port on the bottom of the controller. At this point you should now have the video feed from the Mavic Air in your goggles. Your all set to fly. If there is no feed you may have to use the navigation on the goggles to set the correct input.
The reason why I like doing this extra step and connecting the phone first is that at any time during the flight if you want to view the feed on your phone again all you need to do is unplug the goggles and re-plug the micro USB cable back into the side of the controller. You will now have a normal feed back on your smart phone or iPad.
Watch our video tutorial showing you how to update the firmware on the DJI Racing Edition Goggles and how to connect all the equipment.
DJI Goggles RE (DJI Store) https://goo.gl/qaWFrQ
DJI Goggles RE (Amazon) http://amzn.to/2HC1meI
Mavic Air (DJI Store) https://goo.gl/t74LaQ
Mavic Air (Amazon) http://amzn.to/2EccQaM
Review Of FreeWell Gear Mavic Air Cases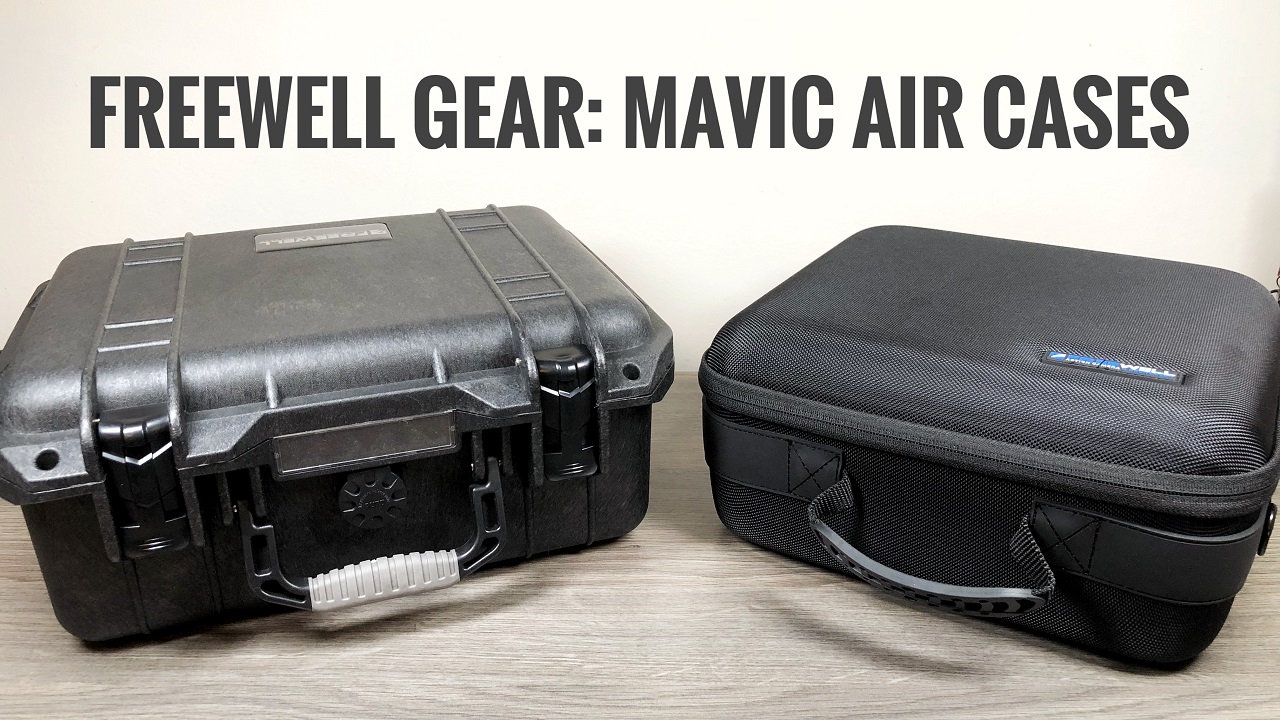 In this video review we take a look at two cases provided to us by Freewell gear for the DJI Mavic Air. One is a soft case and one is a hard style case. Watch our video review.
Hard Case (USA) https://amzn.to/2qWUba3
Hard Case (CAN) https://amzn.to/2Jii2sq
Soft Case (USA) https://amzn.to/2qVQ8Lh
Soft Case (CAN) https://amzn.to/2FaXP5g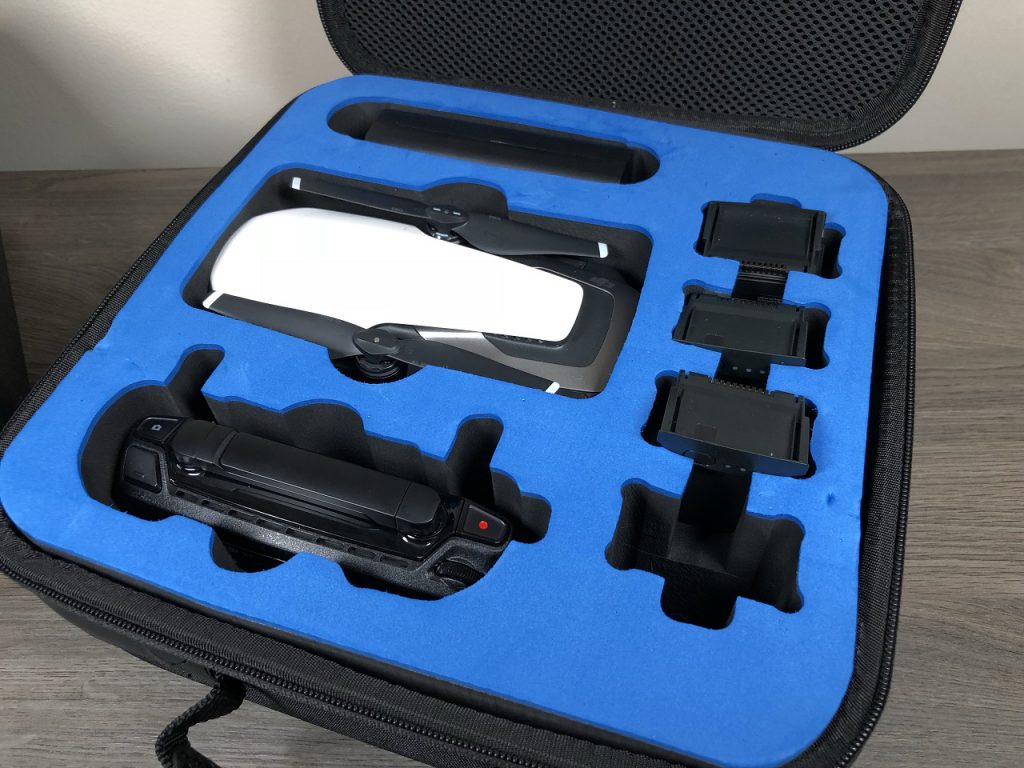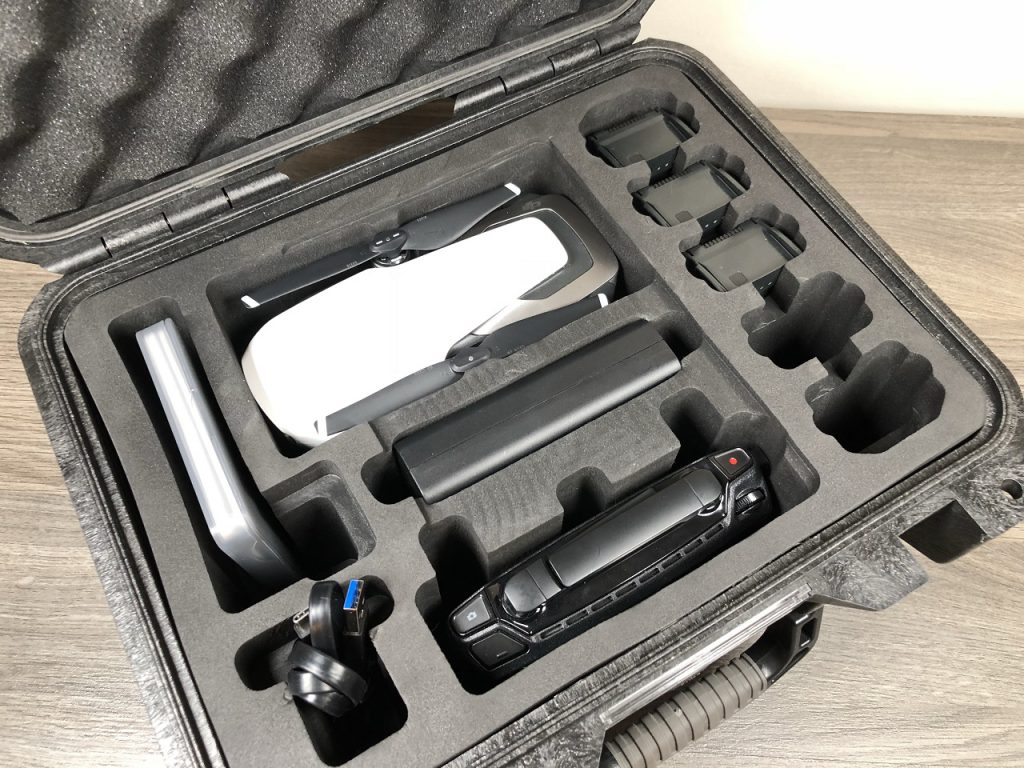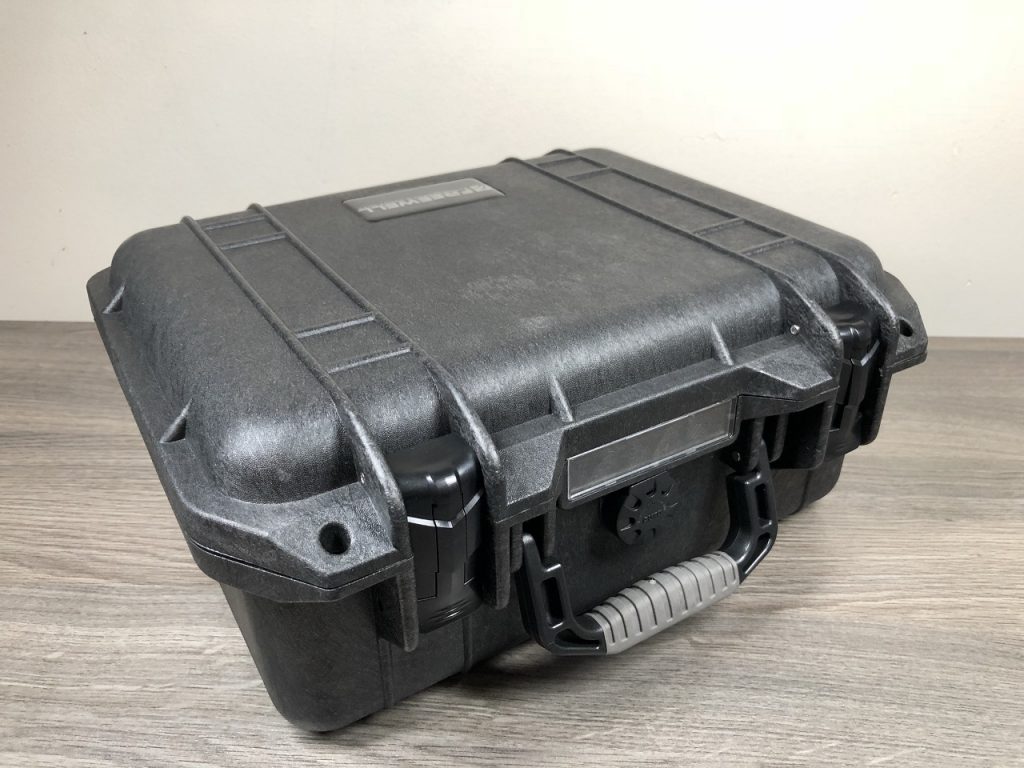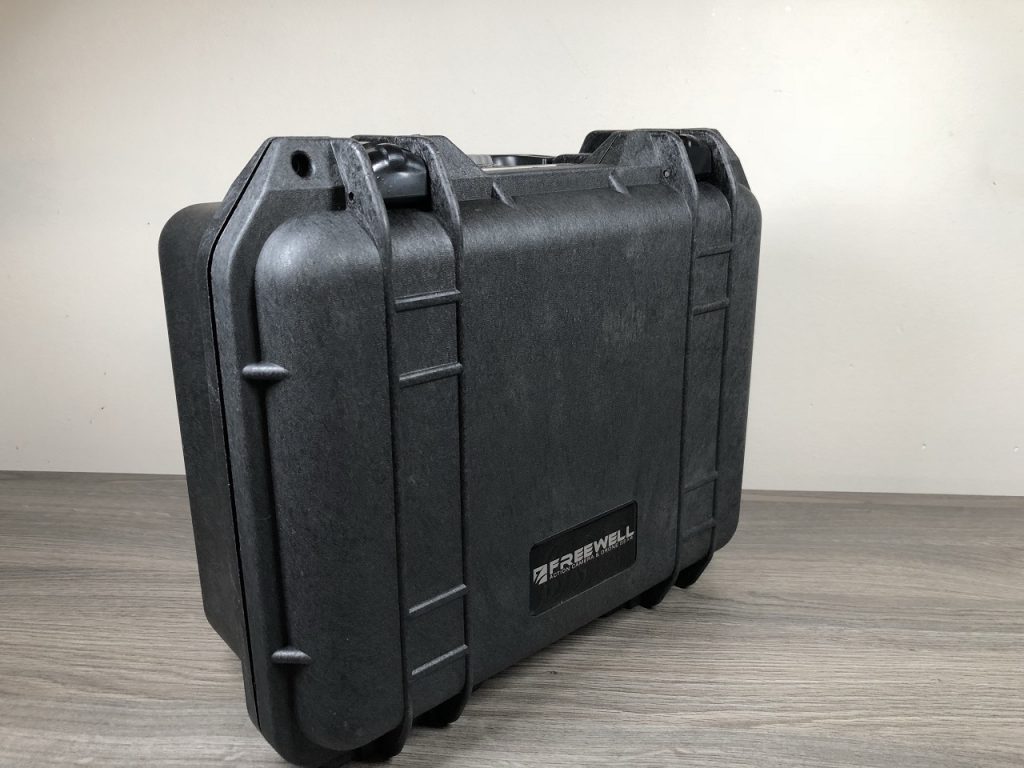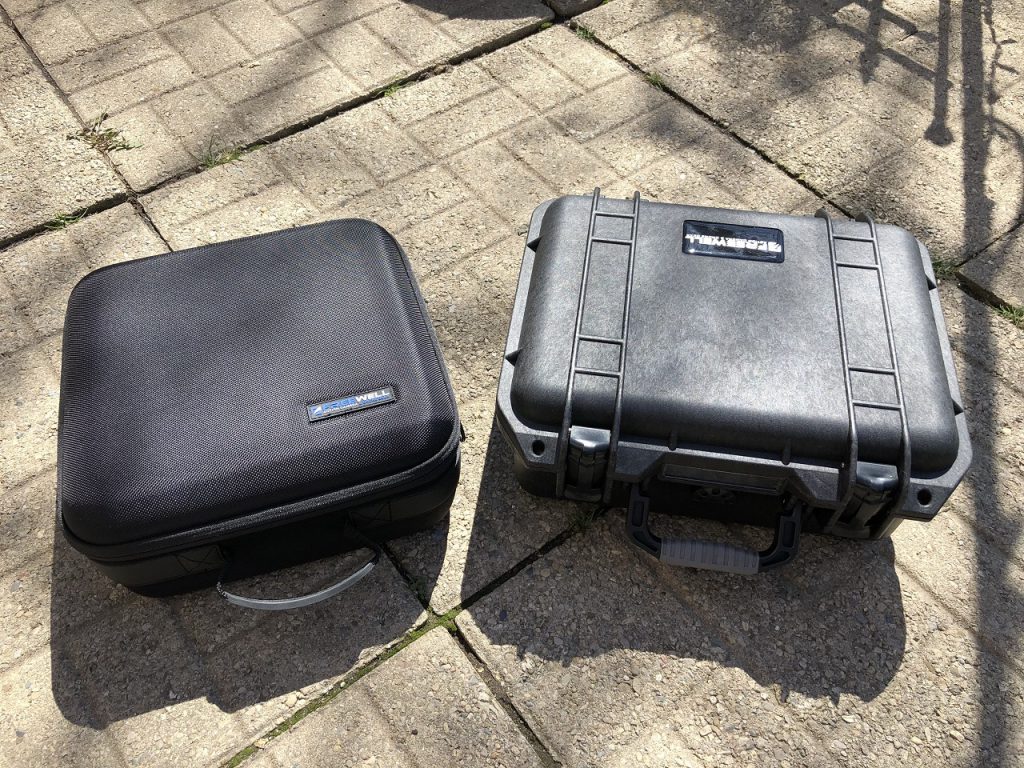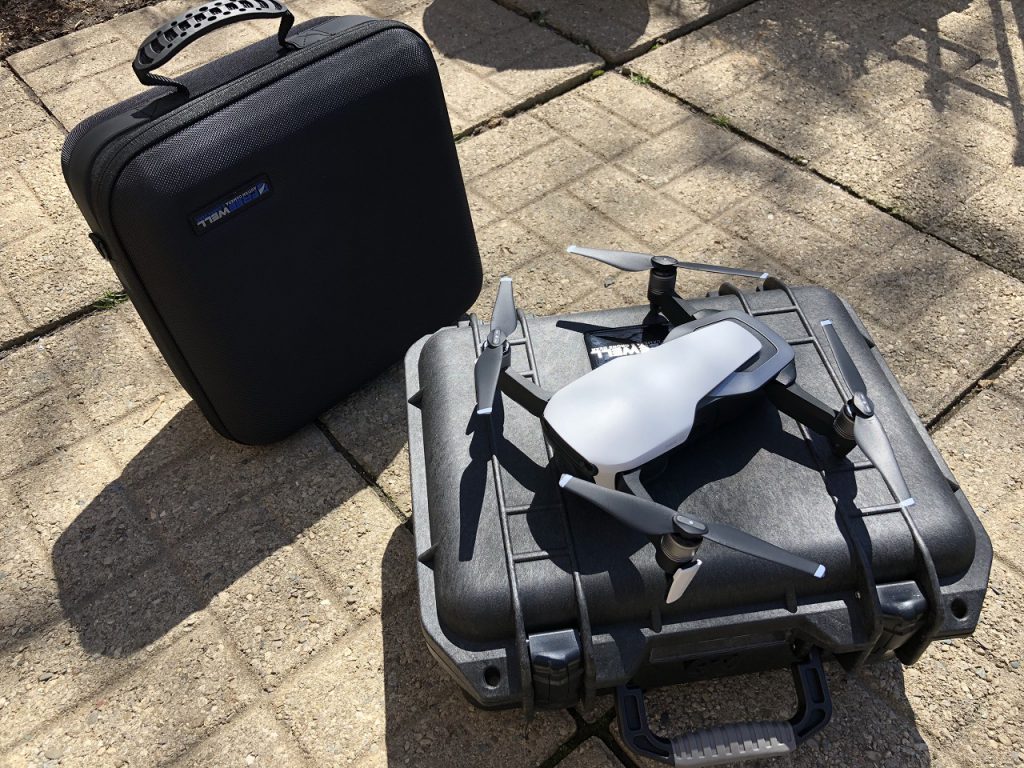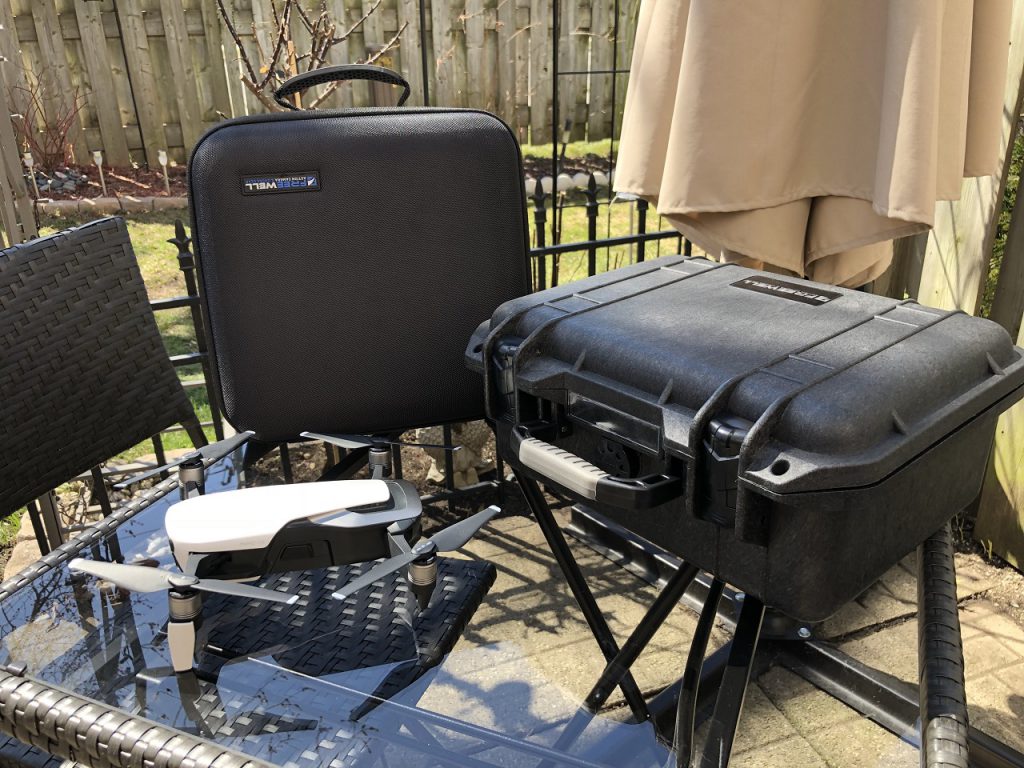 Review Of Polar Pro Katana For DJI Mavic Air | Hand Held Rig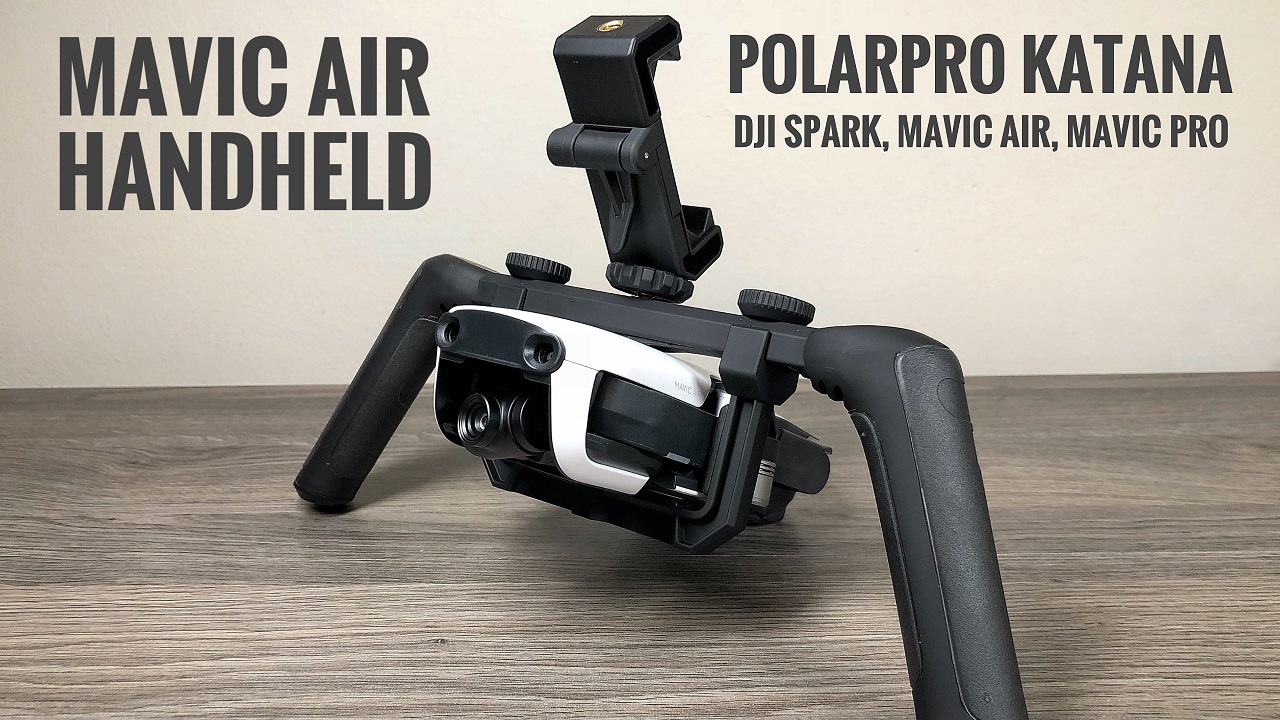 In this video we are taking a closer look at the Katana by PolarPro for the Mavic Air. This unit turns your DJI Mavic Air into a powerful hand-held stabilized camera rig. Now some may ask why you would want to turn you Mavic Air into a hand-held camera, a better question is why wouldn't you want to! The Mavic air has a really good quality camera on board it records at 4K 60 FPS and at 100 MBS. The Mbits per second is higher that the iPhone and the GoPro Hero 6 so theoretically can capture a higher quality video. With its built-in gimbal for stabilized footage it makes for a great hand-held option and doesn't require the expense of perhaps buying another camera if you wish to capture ground footage.
One of the really nice features of the PolarPro Katana is the fact that it is expandable. If you purchase a kit for the Mavic Air, but later purchase a DJI Spark the unit will be compatible. All you need to do is purchase the Spark specific mount, you don't have to purchase a complete kit again. PolarPro also sells separately or in a kit a T-Grip handle that makes it easier to capture low footage. Currently the PolarPro Katana is compatible with the DJI Spark, Mavic Air, Mavic Pro/Platinum and I am confident that as DJI releases new compact drones, Polar Pro will make new mounts for them to make them work with the Katana system.
I have been using the PolarPro Katana for about a month now, I have had a good amount of time to test and play with it. I am really pleased with it performance and ease of use. Mounting the Mavic Air or other DJI Drones is quick and easy. The handles make it comfortable to hold and really helps you grab some beautiful stable footage. It comes apart nicely and easily fits into your backpack until your ready to use it again.
Katana for Mavic Air: https://amzn.to/2KBTzzS
Katana for Mavic Pro: https://amzn.to/2HVEzuA
Katana for Spark: https://amzn.to/2rjunWJ
Katana With T-Grip Mavic Air: https://amzn.to/2KC39CK
Katana With T-Grip Mavic Pro: https://amzn.to/2JTUfPL
Watch our full review on YouTube for sample footage from the DJI Mavic Air mounted in the PolarPro Katana