Best Case For The DJI Osmo Pocket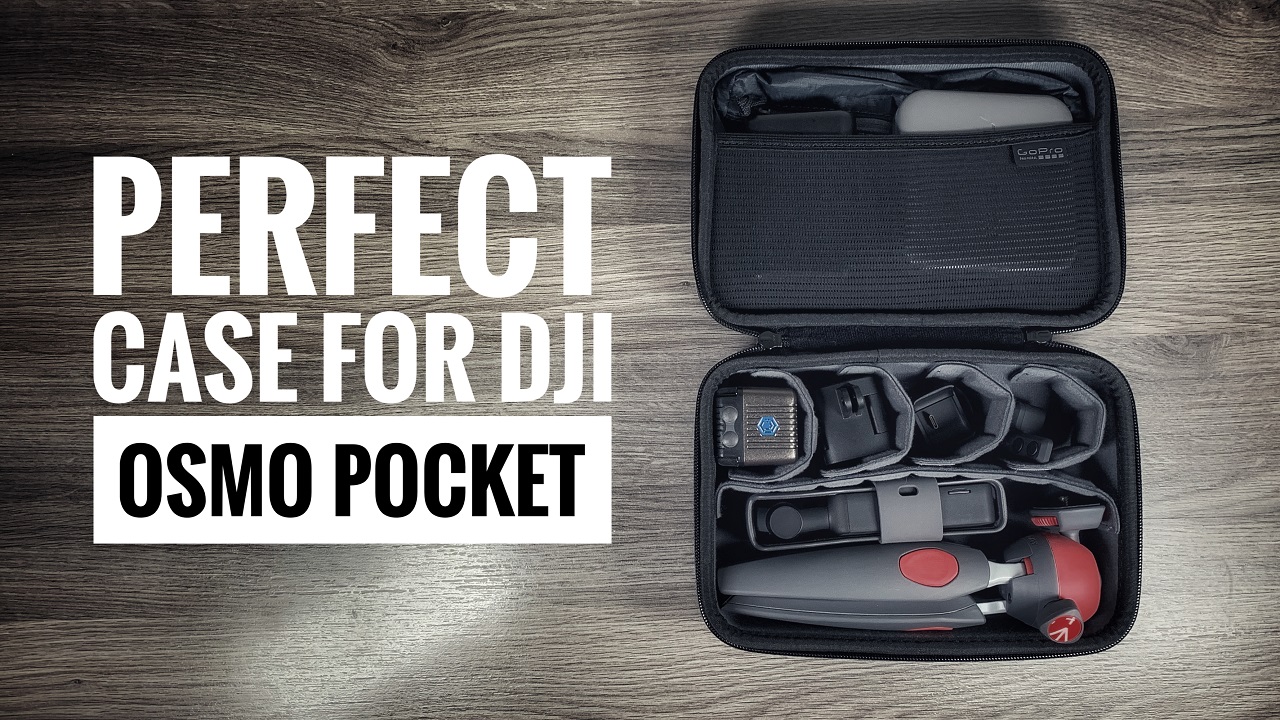 Ever since the DJI Osmo Pocket was released I have been searching for a case that I could store it in with all the accessories that go along with it. I like to keep thing organized as well as protected, I wanted something that was convenient, customizable and ready to go if I needed to grab it quickly when heading out to do some filming. I was very dissatisfied with some of the options that were popping up on Amazon, especially the ones that have pre-cut foam inserts. I find the foam offers good protection but wastes a lot of space and for the most part, you can not customize them.
After weeks of searching it turns out I already owned the perfect case for the Osmo Pocket and that is the GoPro Casey. The Casey is a small, durable case that looks great and it is customizable on the inside due to its movable Velcro pads. It has a removable zippered pouch that stows away in the top, perfect for all the Osmo Pockets small parts that can easily be lost. and even has a small padded insert that can store a smartphone that will prevent the screen from being scratched.
The GoPro Casey is the perfect fit for a micro video setup like the Osmo Pocket, there is even room to store a small mini tripod, ND filters and even a power bank to keep you DJI Osmo pocket charged up while out on the road filming. Watch our YouTube video were we demonstrate packing all the Osmo Pocket gear in the GoPro Casey.
GoPro Casey: https://amzn.to/2STm13X
Small Power Bank: https://amzn.to/2W08Dgm
Manfrotto Mini Tripod: https://amzn.to/2D8o4M7
Osmo Pocket (DJI Website) http://bit.ly/2RU7iVT
Osmo Pocket (Amazon) https://amzn.to/2BxfG6y
DJI Osmo Pocket Firmware Update | New Pro Mode and D-Cinelike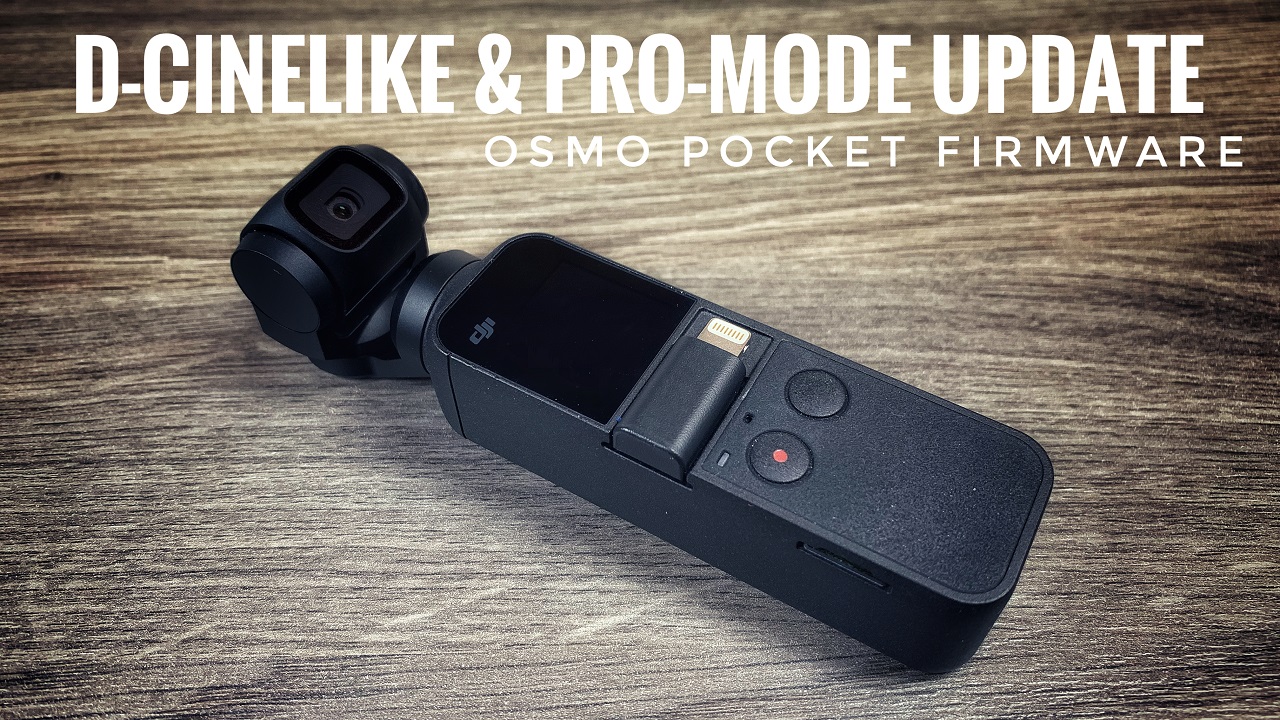 A few days back DJI released a new firmware update for the Osmo Pocket that turned an already powerful camera into something even more feature rich and versatile. This weeks firmware update added several new features that many had been hoping for. One of the biggest complaints of the Osmo Pocket is that in order to change any of the pro mode settings you had to physically plug the Osmo Pocket into your smartphone. You could then unplug the Osmo Pocket and the settings would be carried over, this was very inconvenient, especially if you are filing with ND filters and need to adjust the shutter speed frequently. With this new firmware update, you can now change all pro mode settings within the Osmo Pocket menu, you no longer need to plug it into your smartphone. Surprisingly with the tiny LCD screen on the DJI Osmo Pocket, it is actually very easy to do.
Another feature they have added is the ability to film in the D-Cinlike color profile. This is a flat color profile that provides more dynamic range and offers more flexibility when color grading during the editing process. This has made many users of the Osmo Pocket very happy including myself. They have also added a new setting allowing you to change the focus mode within the Osmo Pocket itself Both AFC and AFS (autofocus continuous and autofocus single) can now be set.
There have been other enhancements made as well such as fine-tuning the focus and tracking among many other tweaks. Watch our video demonstrating some of the new features and enhancements in action.
DJI Osmo Pocket: http://bit.ly/2RU7iVT
Extended Battery Rig With Extension Pole For DJI Osmo Pocket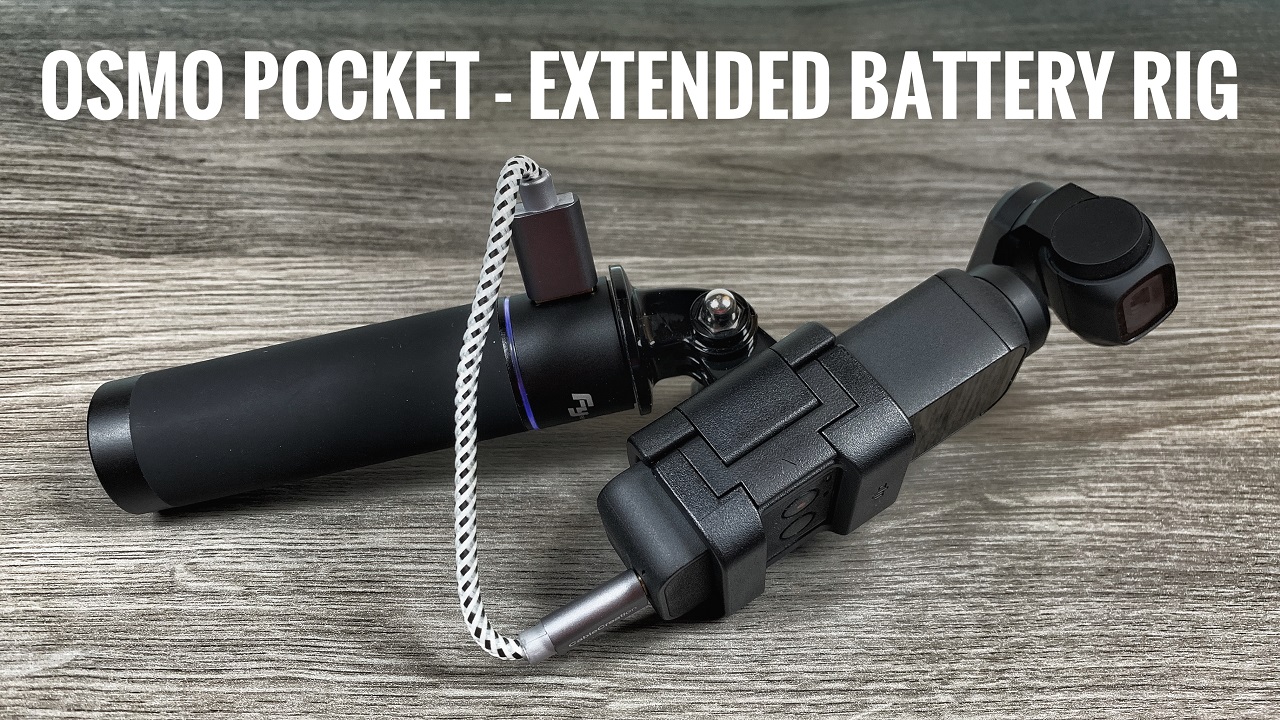 The DJI Osmo Pocket is a fantastic new camera introduced by DJI in December, there are many powerful features including a built-in gimbal packed into this pocket-sized camera. However, one downfall to this little camera is the fact that it has a built-in battery and can not be swapped out. This can be a problem for power users who need to get a full day of filming out of the unit without having to stop and recharge it. I have put together a handy little rig that has a built-in power bank and an extension handle without adding a lot of bulk to the setup. It goes togeather and tears down quickly. The components including the extension pole are compact and can fit into small camera bags and cases quite easily such as the GoPro Casey which I demonstrate in this video. Watch our Youtube video to see what components and parts you will need to build this ultimate vlogging rig for the DJI Osmo Pocket.
Parts You Will Need (Some Are Optional)
Battery Handle: https://amzn.to/2CGQzii
Extension Pole: https://amzn.to/2FYl7j4
Short USB-C Cable: https://amzn.to/2TbVvTs
Tripod: https://amzn.to/2Ug8rrI
GoPro Casey: https://amzn.to/2Tb6QDn
Osmo Pocket Mount: http://bit.ly/2CMeyhz
Osmo Pocket: http://bit.ly/2RU7iVT