On April 5, 2017, GoPro released a firmware update for the GoPro Hero 5 Black ver 2.0 and introduced several new shooting improvements and features include RAW and WDR support when shooting time-lapses in photo mode. This has been a long sought-after feature for those who like to capture time-lapse with their Hero 5 Black. RAW and WDR formats were introduced with the Hero 5 last October but until now has only been available when shooting single photos. With the firmware 2.0 update, users can now shoot raw photos when capturing time-lapses and both in photo mode and in night-lapse photo mode. In addition, the update allows for shooting raw in the standard night photography mode. WDR mode is only available when shooting photo time-lapses and not available in night-lapse mode.
Benefits Of Shooting RAW (GPR) Time Lapses
The main benefit of shooting a time-lapse with GPR (raw mode) enabled is it opens up more possibilities when editing and post possessing your photo time-lapse in software such as Adobe LightRoom. The files tend to be much larger which in turn means there is less compression as would be the case if shot in JPG. There is more data available in the file for fine tuning the images in post prepossessing when color correcting and adjust settings like exposure. In addition, you can achieve far superior results when sharpening and de-noising photos that are shot in RAW.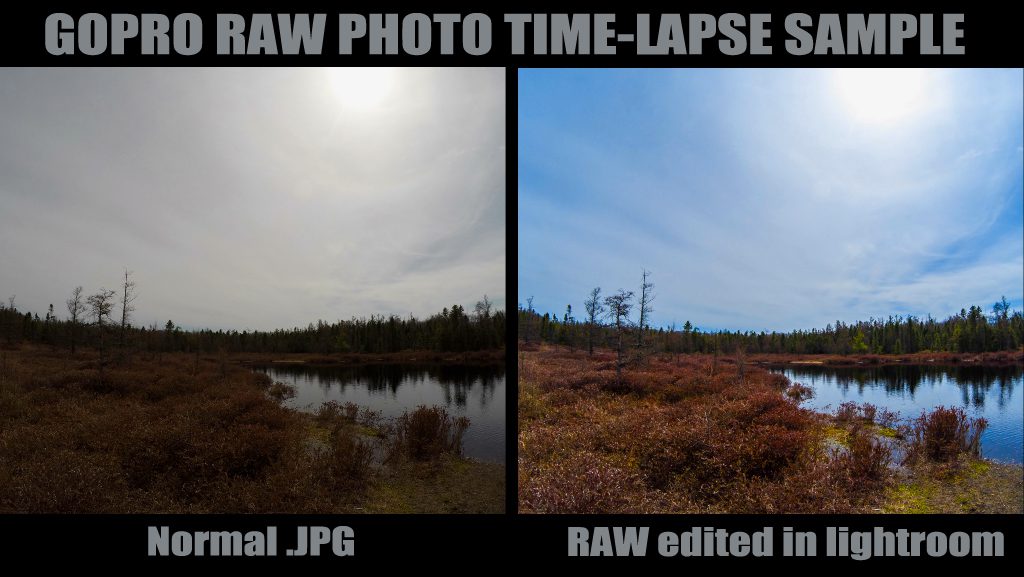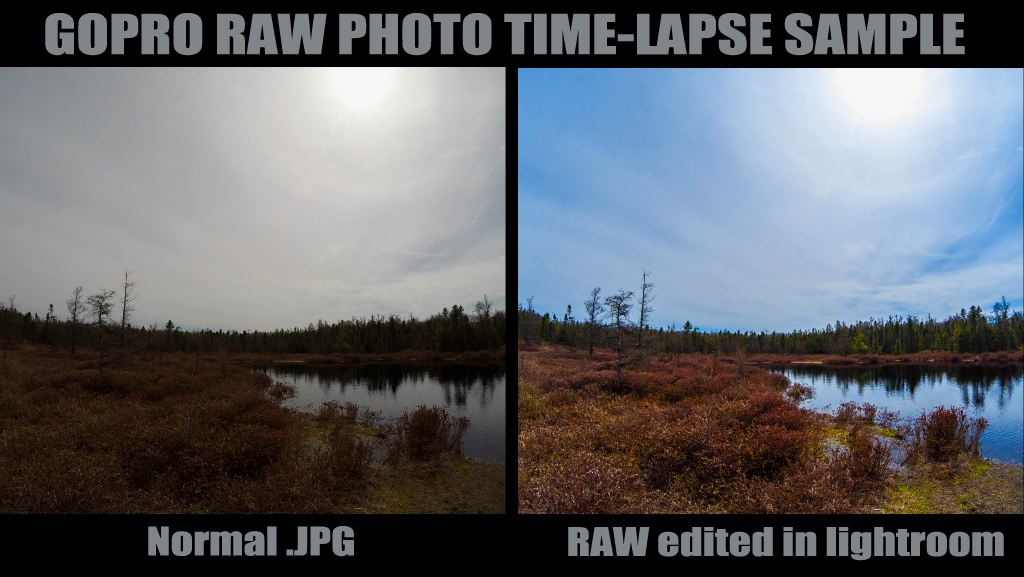 How To Shoot RAW Time-Lapses on a GoPro
To capture RAW (GPR) time-lapses on your GoPro simple move to Time-Lapse photo mode. Swipe from the right of the screen to bring up the photo options. Swipe until you reach the raw settings page and enable it. NOTE: Raw will only work when shooting time-lapse with an interval of 5 seconds or higher. This is due to the large amount of data that needs to be written to the memory card and the camera needs time in between shots to save the file. RAW format can be enabled in both photo time-lapse mode and night-lapse photo mode.
GoPro Introduces Wide Dynamic Range in Photo Time-Lapses
In addition to RAW, GoPro has added the ability to shoot WDR photo time-lapses with the 2.0 firmware update. WDR or wide dynamic range is similar to HDR photos where the camera can capture more detail in dark and bright areas of your photo. This can really enhance the way a photo looks and can really improve the overall look of your timelapse. Until now WDR photos were only available when shooting single photos. WDR photos are saved to your GoPro in JPG format. Please Note: You can not shoot WDR and RAW time-lapses at the same time. Your GoPro will only allow you to have one of the options enabled at once.