New GoPro Accessories Announced | El Grande Pole and Karma Grip Extension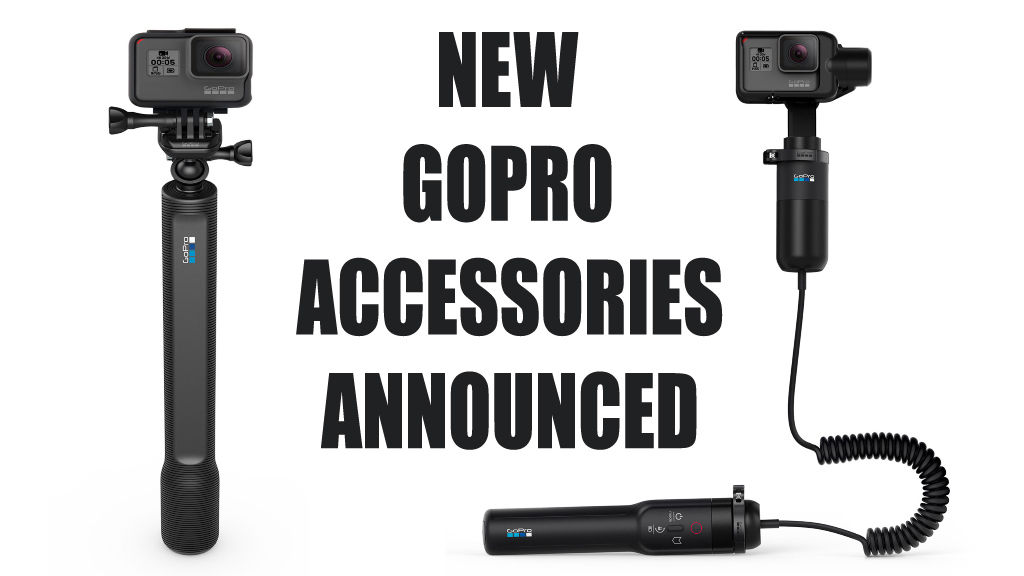 GoPro has recently announced the launch of two new official accessories both of which will be released and available for purchase from the GoPro online store this Sunday, April 9, 2017.
El Grande Extension Pole
The first accessory is a traditional extension pole and really I am quite surprised that GoPro has waited so long to release a GoPro branded extension pole. The GoPro El Grande is built from strong lightweight aluminum and in its collapsed form has a length of 15″ and can extend to a length of 38″. It has a twist lock design to release the extensions and a large oversized handle to help you maintain a good grip on the unit. Like most extension poles it has a wrist strap on the bottom to prevent you from losing the pole if you accidentally drop it. The unit is waterproof and has a nice ball head on the end allowing you 360-degree movement when setting the GoPro to the desired angle.
What I like most about GoPro's new El Grande Extension Pole is that they have incorporated their buckle mount system on the end allowing you to mount and remove your GoPro quickly as needed. The El Grande Extension Pole is Priced at $59.99 U.S. a little high if you ask me, but with that said at least we know we will be getting a good quality pole as official GoPro accessories always have a very high-quality build.
Now it makes sense why GoPro late last year were targeting small companies who made GoPro poles and had similar sounding names, they were planning the release of their own branded GoPro pole and didn't want to confuse the consumers.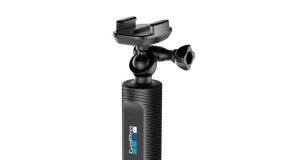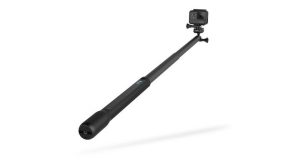 GoPro has made a promotional video for the El Grande Extension Pole.
Karma Grip Extension Cable
The second item that is being released is an extension cable for the Karma Grip hand-held stabilizer from GoPro, What this cable does is allow you to mount the stabilizer and the grip separately. This can be convenient especially when mounting the Karma Grip on a helmet or backpack. The cable extends up to 35 inches allowing you many flexible mounting options. This is a very useful Karma Grip accessory, however, the bad news is it costs $99.99 U.S.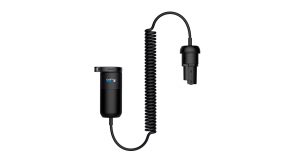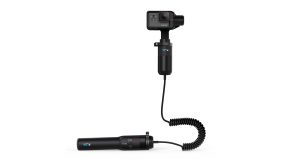 A promotion clip from GoPro featuring the Karma Grip Extension Cable.
It's going to be an exciting year for GoPro and I am really looking forward to seeing all the new releases this year including the GoPro Hero 6.
Tips & Tricks For The GoPro Hero 7 Black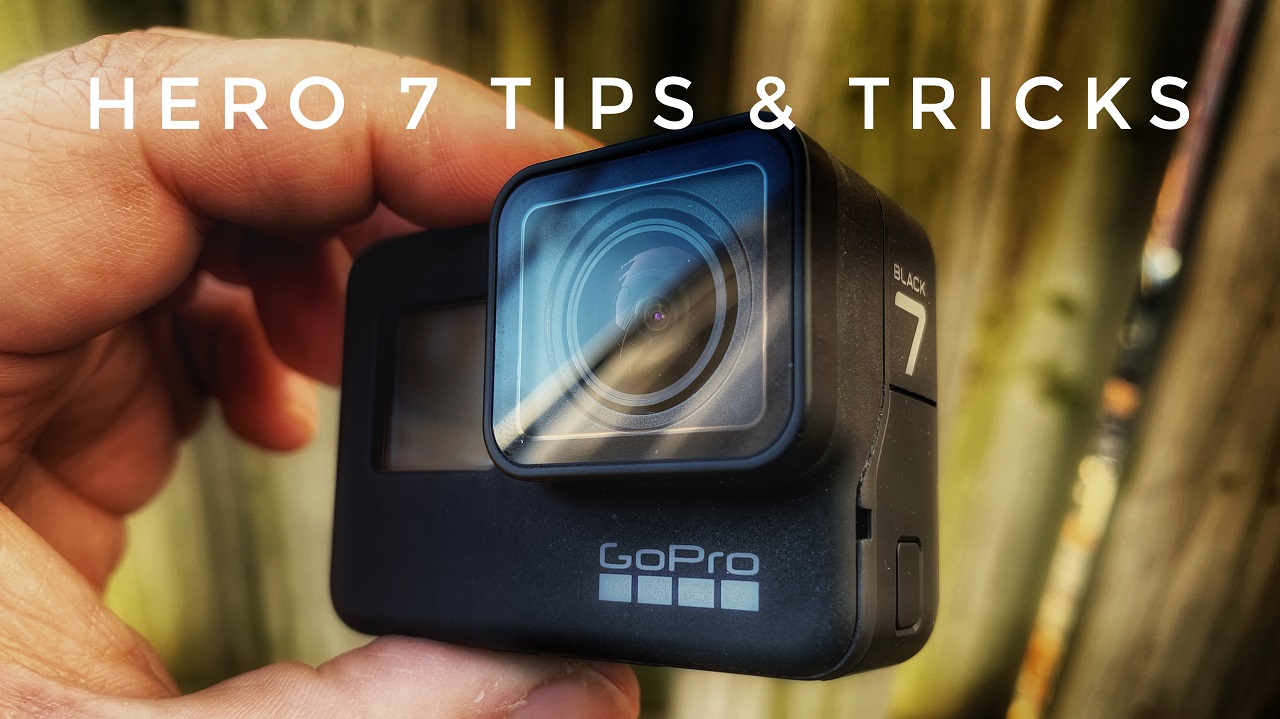 Every year I put together a tips and tricks video for the current generation of GoPro Cameras as a way to help new users get the most out of their GoPro. Some of these tips are similar to the older GoPro"s but there are some new tips that are unique for the Hero 7 Black. Some of the tips include:
Removing Protective Lens Cover
Removing Battery Door
Front LCD Navigation
Charing/Using With Power Banks
ISO Settings for Time-Lapses
Flat Colour Profile
Disabling LED's & Beeps
Playback Footage In SlowMotion
Battery Saving Tips
Watch our YouTube tips and tricks video for the GoPro Hero 7 Black.
Buy GoPro Hero 7 Black: https://amzn.to/2D5Ykjg
Hero 7 Black Beginners Guide | How To Get Started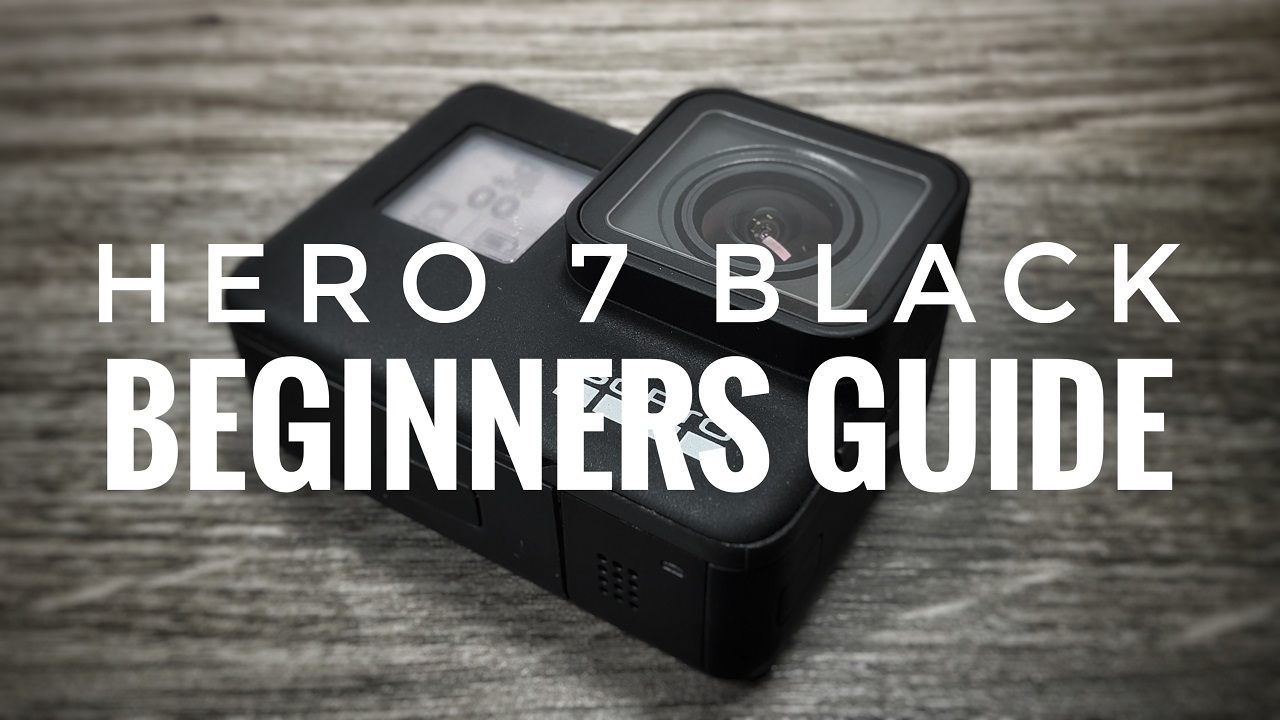 Every year when GoPro releases a new generation camera we always create a beginners guide to help those who are brand new and have or will be purchasing their very first GoPro. In September GoPro introduced the new GoPro Hero 7 Black and so we have created a newly updated beginners guide just for it. This beginners guide is created for those who have no experience and have never used a GoPro. In this beginners guide, we cover such topics including:
Unpacking your new GoPro Hero 7 Black.
How to mount your GoPro Hero 7 Black.
Install the battery in the Hero 7 Black.
How to charge the GoPro Hero 7 Black.
Best memory for the Hero 7 Black.
Powering on and setup of the Hero 7 Black.
Connecting the Hero 7 Black to the GoPro Quick app.
Shooting modes on the Hero 7 Black.
Menu tour of the Hero 7 Black.
Voice commands for the Hero 7 Black
How to use quick capture.
Essential gear for the GoPro Hero 7 Black.
This is part one in our beginners guide series for the Hero 7 Black. Part 2 will cover what to do next once you have filmed some great content. We will go over how to transfer your content to your smartphone or tablet so you can share it and even edit it for those who want to take their GoPro content a step further. We will also cover the GoPro app and GoPro Quik app in more detail.
Hero 7 Black: https://amzn.to/2Djgyis
Best Memory: https://amzn.to/2qmyLmX
Other GoPro Hero 7 Black gear to consider.
GoPro Shorty: https://amzn.to/2JuD885
GoPro Charger: https://amzn.to/2PuDaT5
Floating Hand Grip: https://amzn.to/2PBkLnx
GoPro Case: https://amzn.to/2qnej5x
Silicone Sleeve: https://amzn.to/2yKAVBh
Power Bank: https://amzn.to/2SzgzDD
GoPro Backpack: https://amzn.to/2qmRVZP
Extension Pole: https://amzn.to/2PxLtNL
Bike Mount: https://amzn.to/2EXcAxG