LitraTorch Adventure Light Review | Amazing Light For Your GoPro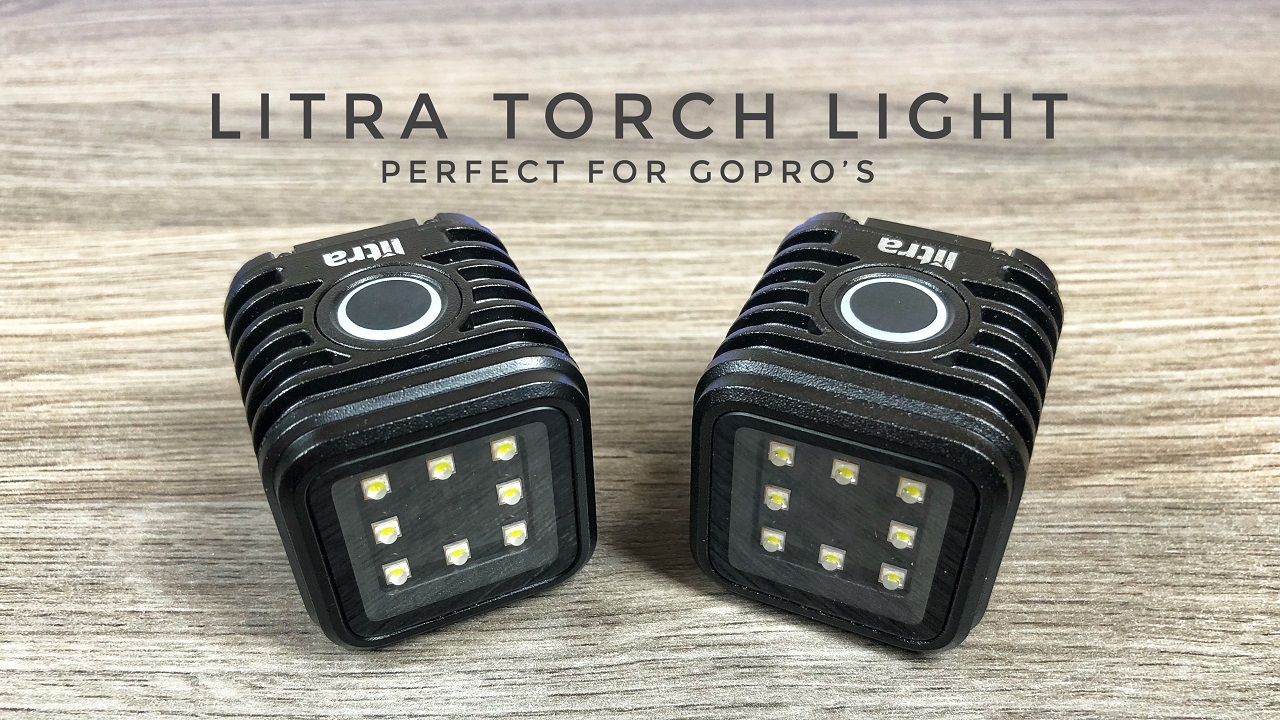 If you are in the market for a small portable light kit for your GoPro you may want to take a look at the Litra Torch. This light is super compact but is extremely powerful. The light comes in at a size of 1.5 x 1.5 inches but is capable of outputting 800 lumens on its brightest setting, 450 lumens on the medium setting and 100 lumens on its lowest setting. It features an ultra-wide beam which is perfect for use with GoPro's and other wide angle action cameras. The construction of this impressive little light is made of a high-quality ribbed aluminum which helps dissipate the heat. The durable build also makes it impact and drop resistant, perfect for all adventurists. The Litra Torch is waterproof up to 30 feet making it very useful for divers and taking underwater video and photos.
One thing I really like about the LitraTorch is the fact that they have made the light to be very versatile when it comes to mounting. The single light package includes a GoPro finger mount so it can easily be used within the GoPro mount ecosystem. The litraTorch also has a built-in magnet in the back allowing you to attach the light to any metal surface. Located on the back and on the bottom are two 1/4 tripod mounts for even more versatility. Now if that wasn't enough they even include a detachable clip allowing you to mount the unit on a belt buckle or similar item.
Like most lights that are capable of producing high lumen outputs, they can get quite hot. Litra has included a silicon housing sleeve to make the unit more comfortable to handle when using it at the highest setting for long periods of time. A silicon diffuser is also included in the box which when mounted on the light helps soften and diffuse the beam.
Battery Life Of the LitraTorch
The battery life of the litraTorch is very impressive and are as follows:
Brightest (800 Lumen) 35 Minutes
Medium (450 Lumen) 70 Minutes
Lowest (100 Lumen) 4 Hours
The Litra Torch can be purchased as a single light or as a dual light package with various accessories depending on how you will be using it. They offer GoPro triple and double mounts, handles and even a smartphone mount. All in all, it is a good solid light and a good solid purchase if you are in the market for a super bright mini light for your GoPro camera bag.
Litra Torch (USA) http://amzn.to/2BjPdLs
Litra Torch (CAN) http://amzn.to/2Ejn3TH
Other LitraTorch Accessories
GoPro Triple Mount: http://amzn.to/2EA6eCW
GoPro Double Mount: http://amzn.to/2smIddN
Handle: http://amzn.to/2sln3g1
Filter Kit: http://amzn.to/2BmDls7
GoPro 2 Light Kit: http://amzn.to/2CbT75L
Here is our YouTube review video with demonstrations and sample footage of the LitraTorch adventure lights in action.
My 2019 Minimalist GoPro / Camera Travel & Adventuring Kit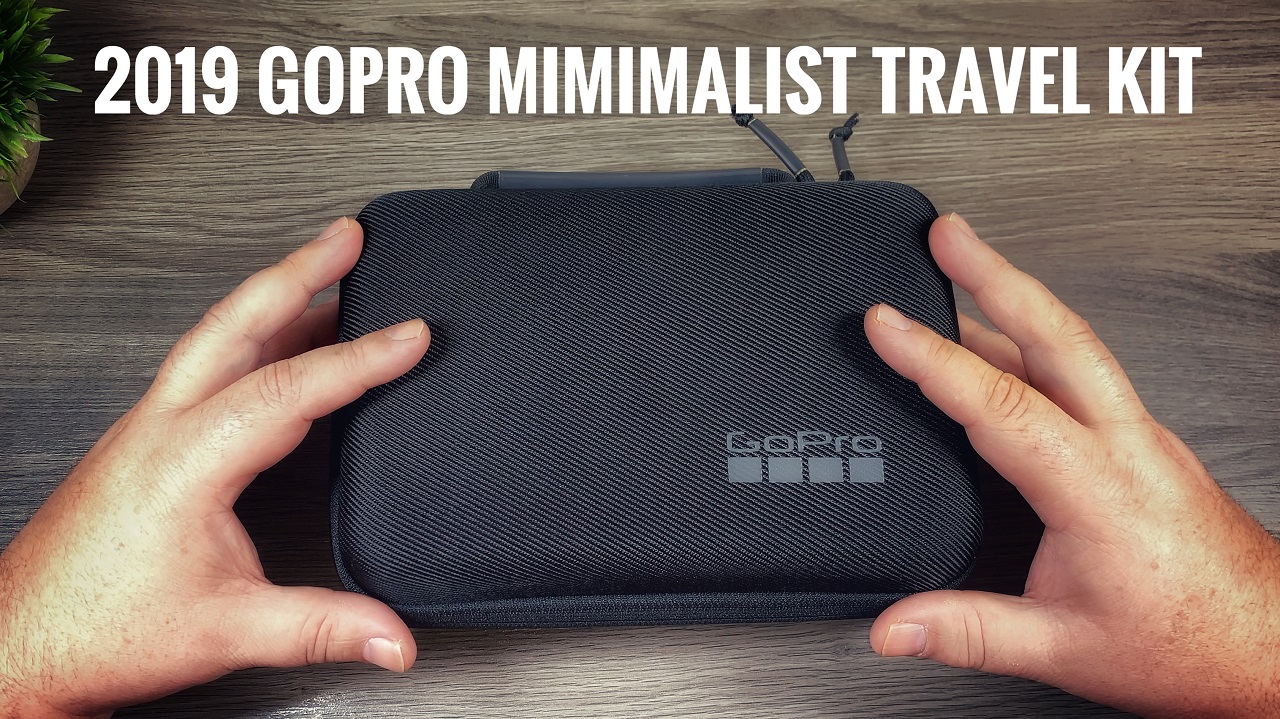 UGreen GoPro Power Bank & Charger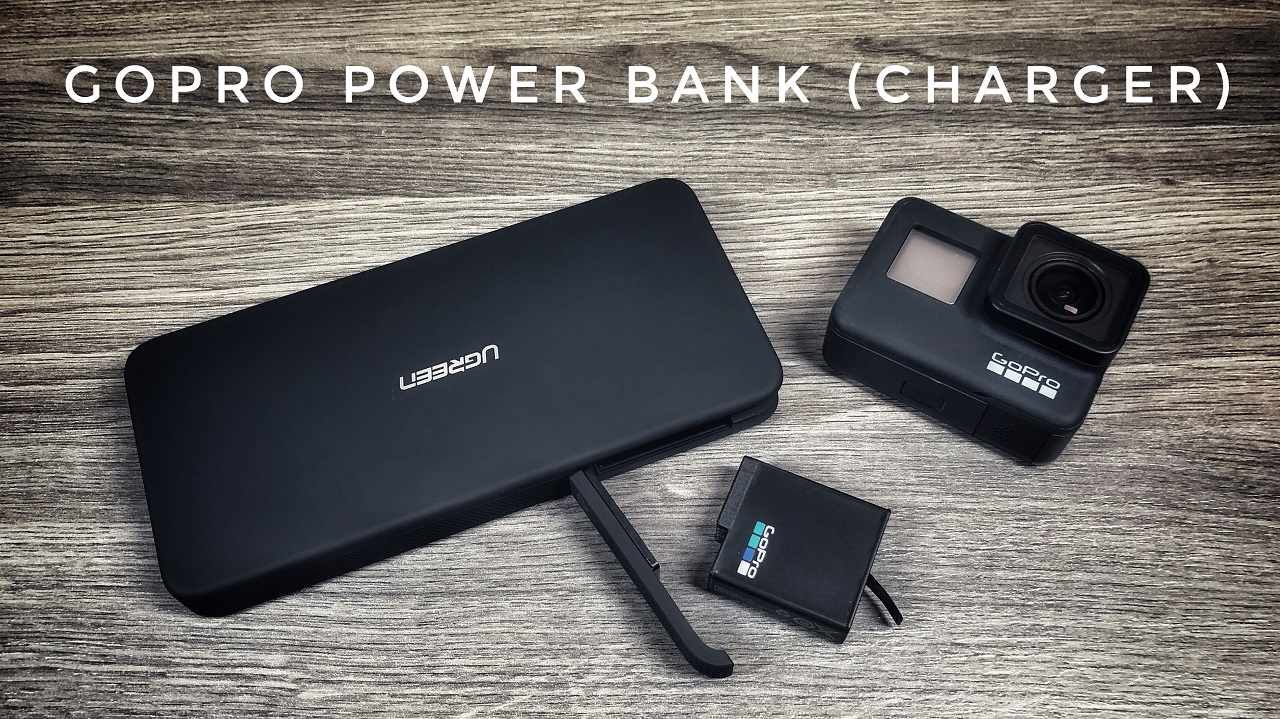 In this video review, we are taking a closer look at the UGreen GoPro power bank and charger. This power bank packs 10,000 mAh of power and can be used how any traditional power bank can be used. It has a USB-A port that can be used to charge any devices such as GoPro's, smartphone or any device that supports USB charging. It has a USB-C port that is input only for recharging the power bank. What makes this power bank shine is that it has a built-in GoPro charging bay which allows you to insert a GoPro battery and securely charge it even while on the move. This can be quite useful for those who are out adventuring and don't what to pack a lot of gear You can quickly recharge GoPro batteries without having to pack extra chargers or cables. This GoPro power bank is compatible with GoPro Hero 5 Black, Hero 6 Black and Hero 7 Black batteries. It also supports the batteries for the low-cost GoPro Hero that was released in the spring of 2018. You can charge 6 GoPro batteries on a single charge.
The unit has a black rubberized finish, It looks and feels durable. I can not attest to longevity as I have only been using it for about a month, but I will update this post if I have any issues with it over time. All in all a nice all in one GoPro charger and power bank. Definitely a nice addition to any GoPro camera bag.
UGreen Power Bank: https://amzn.to/2t4koVL