Rode VideoMic Me for iPhone and iPad | The Perfect Vlogging Microphone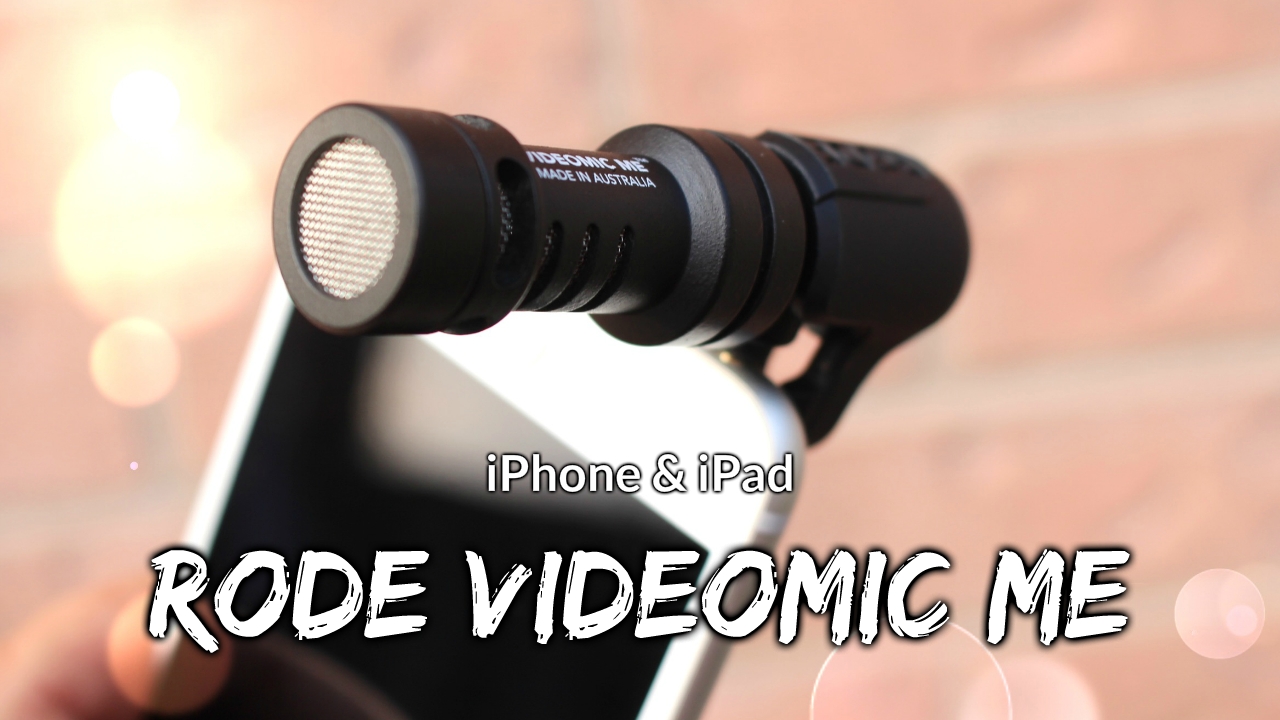 If you would like to increase the audio quality of the videos you create with your iPhone or iPad you really need to check out this microphone by a company called Rode. It transforms your iPhone into the perfect vlogging setup. This by far is the best and easiest vlogging microphone for your iPhone. Watch my review video to see it in action with some audio samples.
More and more people are creating YouTube channels and vlogs and today with everyone having a smartphone in their pockets it's quite easy to do. The iPhone is quite popular for vlogging and with its built-in editing apps, creating videos is quick and simple. Like the saying goes the best camera is the one you have with you. There is one problem, however, the microphone on the iPhone does not work the best for vlogging as the audio it records can be undesirable at times. No matter what environment your filming in there is always going to be a lot of unwanted ambient background noise. This can be quite distracting and irritating for your viewers.
If filming in a house you iPhone will pick up a lot of humming that can come from a furnace or fans running. If you're filming outdoors, traffic and sounds of the city are always quite prominent. On top of that when you factor in wind, recording decent audio with your iPhone can be quite a challenge. There is a simple and affordable solution and its the Rode VideoMic Me for the iPhone and iPad. This small little microphone just plugs into your iPhone audio jack and just works. You don't have to install any software or change any settings, you can just plug it in and away you go. It's small and compact and can be stored easily in your pocket.  The Rode VideoMic Me also comes with a furry wind cover so now you are able to capture beautiful clear audio even on windy days.
The Rode VideoMic Me is a shotgun style or directional microphone, what that means is that it only focuses on audio that you point the microphone at. This greatly reduces the amount of background noise that is picked up while filming. If you watch my review video above, I do some recording outdoors by a busy road and the VideoMic Me reduces the traffic noise to a point it's no longer distracting and focuses on my commentary.
With your iPhone and a Rode VideoMic Me you now have the perfect YouTube vlogging camera in your pocket at all times.
U.S. Amazon VideoMic Me: http://amzn.to/2kWprps
Canada Amazon VideoMic Me: http://amzn.to/2mhN8J7
Best USB-C Power Bank For Your 2018 iPad Pro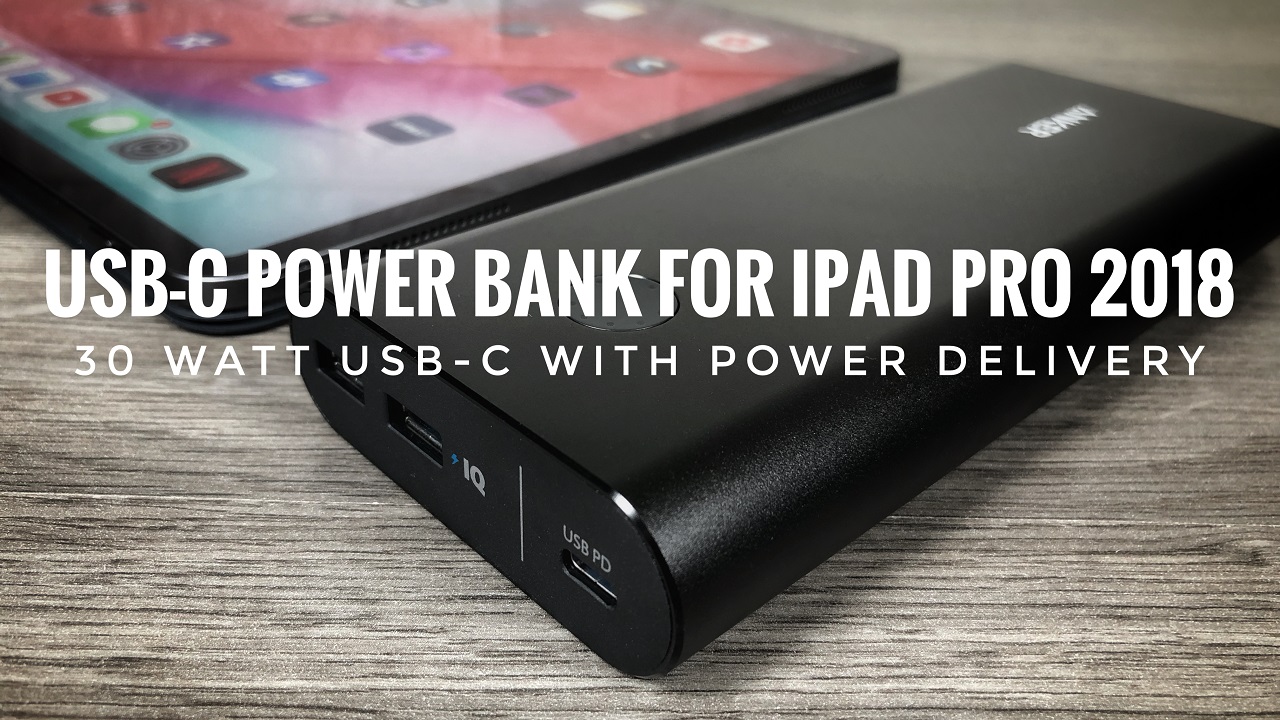 In this video review, I go over what I believe is the best USB-C power bank you can get for your new 2018 iPad Pro. One of the new features of the 2018 iPad Pro is its USB-C port, this new port supports fast charging. The charger included inside the box is pretty fast at 18 W but the 2018 iPad Pro does support even faster charging. I was in the market for a new power bank to use with my new iPad as well as many other devices I use daily, my wants were simple, I wanted USB-C with PD and a large capacity to keep all my devices running.
I already own a few USB-C compatible power banks however none of them supported fast charging or Power Delivery. PD for the most part in simple terms means it can charge larger devices such as laptops via USB-C. Not to mention many of the USB-C power banks on the market still have to be recharged by micro USB or a combination of micro USB and a second USB-C cable…and they can take up to 14 hours to recharge.
I decided to go with the Anker 30W PowerCore+ 26,800 mAh with USB-C PD, this package also included a USB-C cable and a 30 W PD charger. This power bank can charge at 30W and is powerful enough to charge some of today's USB-C laptops and MacBooks. The included 30W charger can recharge the power bank in as little as 4.8 hours, and can also be used to charge USB-C devices directly such as USB-C smartphone or in my case a USB-C iPad Pro and because its 30W it will charge my iPad significantly faster than the included stock charger that comes with the 2018 iPad Pro. But what's really nice is the power bank can charge my iPad Pro at 30W as well resulting in almost an hours difference than using the stock charger. This power bank also has 2 USB-A ports for charging using a standard USB cable. You can purchase an optional 3rd party case for it. It keeps all the accessories together in one convenient kit and if you have it packed in a camera bag or backpack keeps it and your other gear protected. Watch my YouTube review of the Anker PowerCore+ 26800 mah 30 Watt USB-C Power Bank with PD down below.
USB-C PD Power Bank (USA) https://amzn.to/2Sp1FyM
USB-C PD Power Bank (CAN) https://amzn.to/2PbfUVX
iPhone XS Max Smart Battery Case Review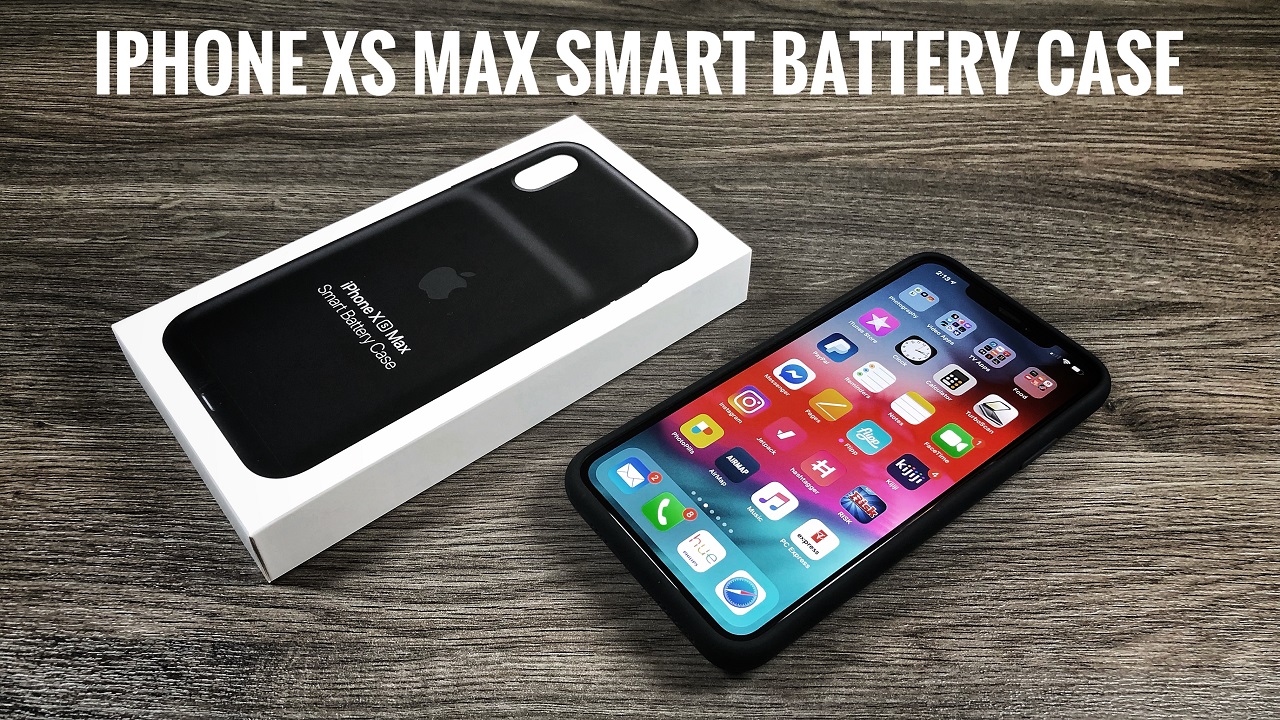 If any of you are familiar with my YouTube Channel you know I am what I would call a minimalist YouTube creator, and by that I mean I film and edit all my YouTube videos on an iPhone with some editing done on an iPad. The reason I chose to be a minimalist creator is purely out of convenience and at the end of the day, the quality is quite good.
Apple last week announced a new accessory for the iPhone XS series and that being a new smart battery case. There is a version for the iPhone XS, iPhone XS Max, and iPhone XR. The price is the same for all 3 models and that is 129 for US customers and 179 for Canadian customers…ouch! Even with the high price tag, I thought that this new battery case would be quite beneficial to me considering I am what I would call a power user, I film YouTube segments every day, I am constantly editing and posting/managing social media so the demand on my battery can be quite substantial. Now really I can not complain about the battery of the iPhone XS Max, most days I can get by without having to recharge or top off, but there are those extra demanding days where I find my battery dead mid-afternoon with quite a bit of work still needed to be done. This Is where this new smart battery case will come in super handy.
Upon receiving my Apple smart battery case earlier this week I was actually surprised at how small it was, now don't get me wrong this case is massive and it does add a lot of bulk to your phone, but in the photos online it looked bigger than what it turned out to be. Needless to say, this case is definitely not for everyone, it could be quite cumbersome for the casual user. In typical Apple fashion, they don't really give a lot of specs about the device, Apple tends to present information about user experience, Apple states with the iPhone XS smart battery case you can expect 37 hours of talk time, 20 hours of internet usage and 25 hours of video playback. So really you can expect to get an extra 50% to 70% longer usage out of your phone. The smart battery case as of right now is only available in black and white. As for the design I was quite pleased, the smart battery case is styled similarly to the silicon cases they sell, which I am a big fan of.  With all my iPhone over the past few years, I have always used the Apple brand silicon cases. They fit great and have a nice sleek minimalist look while still offering decent protection.
The new iPhone XS Smart battery case supports wireless charging, so if you have a QI wireless charger it is fully compatible. The case can be charged independently from your phone either by lightning cable or even by just laying it on a wireless charger, There is a tiny LED light on the inside of the case to signify charging. There are many cheaper battery cases available on Amazon, I have never used any third party battery cases so I cannot make any statement to usability or quality, however, one benefit to using the genuine Apple brand is that the Smart battery case integrates nicely into the iPhone operating system. You can get both your iPhone battery level as well as the battery level of the battery case bu swiping from the left as long as you have the battery widget set up.
All in all a nice battery case for the iPhone XS lineup, a bit pricey and a little bulky but perfect for those who have a demanding battery usage.