Using Your DJI Goggles With The DJI Mavic 2 Pro or Zoom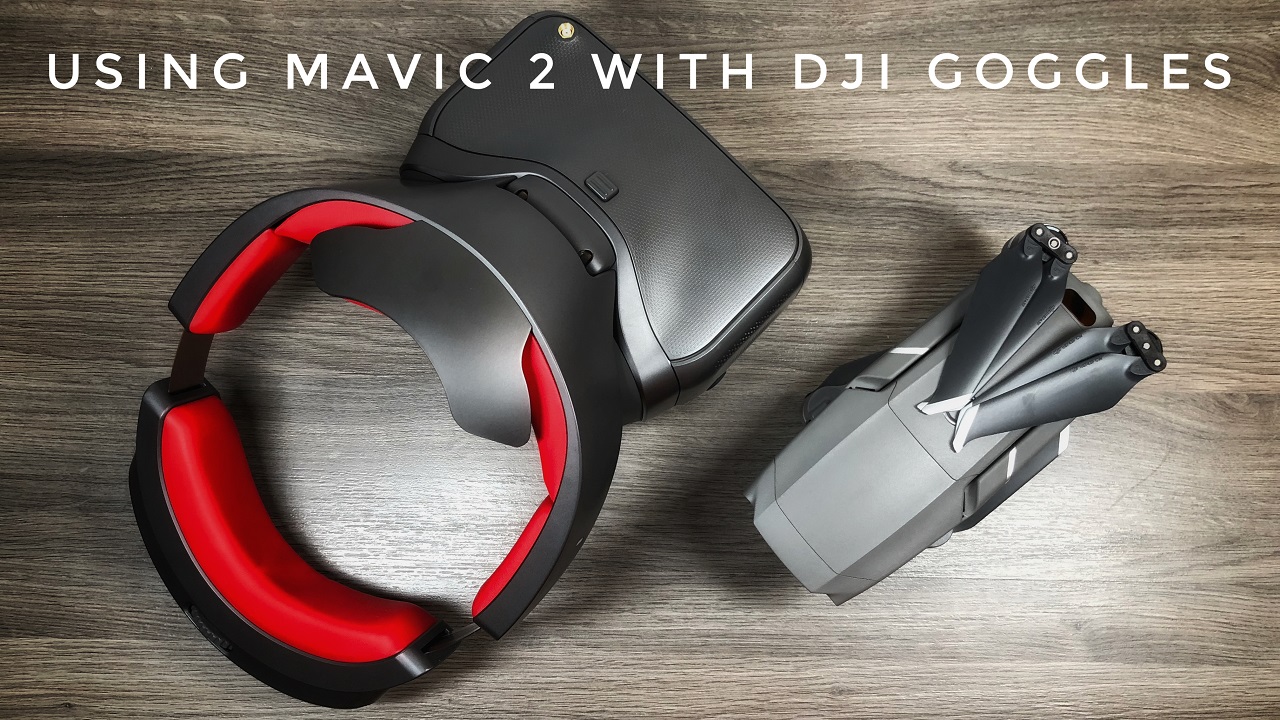 The DJI Mavic 2 Pro and Mavic 2 Zoom have been out for about 3 weeks now and during the launch event DJI stated that the DJI Goggles and DJI Goggles Racing Edition would indeed be compatible. It would, however, require a firmware update that would be available at the end of August. On September 4th DJI did indeed release the firmware to make everything play nicely together.
You will need to download the DJI Assistant 2 free from the DJI website to your computer to update your DJI Goggles or DJI Goggles RE. It's a good practice to have the goggles powered on and plugged into your PC or Mac before launching the assistant. You will need to download and install DJI Goggles firmware version 01.00.0600. Once installed you will need to link the aircraft to the goggles. This can be done by first linking the Mavic 2 to its controller. Then with the goggles, select tools and go to the linking menu. You will now need to select the "Mavic 2". The goggles are now in pairing mode. At this time you will need to put the aircraft into pairing mode by pressing the linking button at the bottom/side of the aircraft. Once paired you will now have a nice beautiful 1080 HD transmission in your DJI Goggles.
Unlike the DJI Spark or Mavic Air, the Mavic 2 Pro/Zoom connects wirelessly to the DJI Goggles via OcuSync 2.0 This also allows you to be connected to two screens at the same time (Your remote screen and your Googles screen). Watch our YouTube video as we demonstrate the steps needed to make your Mavic 2 Series drone compatible with the DJI Goggles.
DJI Goggles: http://bit.ly/2Qa9Iiu
Mavic 2 Series: http://bit.ly/2NnjSOm
Mavic 2 & Goggles Bundle: http://bit.ly/2wRcvoZ
DJI Smart Controller Now Supports Waypoints 2.0 | Firmware Update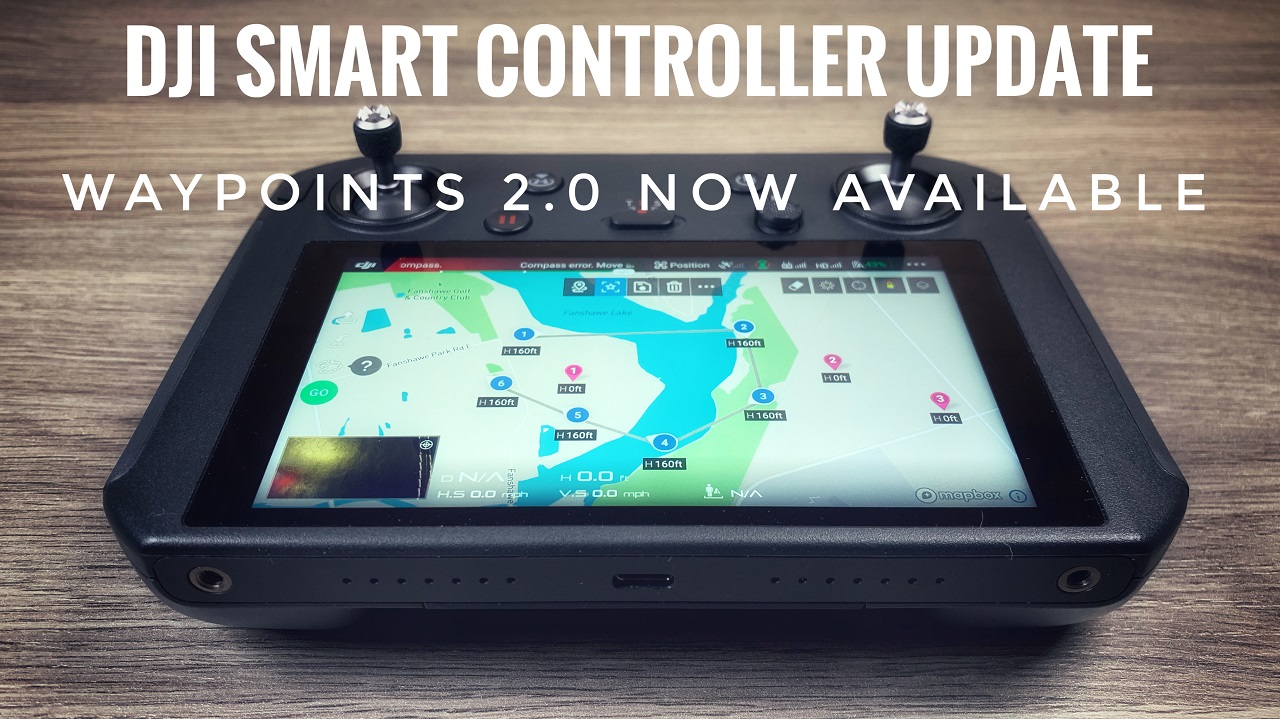 This is just a quick update, as of yesterday the DJI Smart Controller now supports the new intelligent flight mode WayPoints 2.0. This feature was rolled out last week first for iOS devices and then some Android devices a few days later. Unfortunately, the update was not yet released for the DJI Smart controller which angered many who have purchased it, with good reason. These premium devices sold by DJI are not cheap and customers expect to have new features alongside everyone else, not weeks or months later … if at all! This is true for the Crystal Sky as well, updates seem to trickle in at a very slow rate. As of writing this article, there is no update yet to bring WayPoints 2.0 to Crystal Sky. Right now you can download the DJI Smart Controller firmware update, you should be prompted to install the update when you launch the Go 4 App on the Smart Controller. If the update screen does not come up automatically, you can manually prompt an update from the settings menu in the Go 4 app. I will make an updated post when Waypoints 2.0 has been added to Crystal Sky.
DJI Smart Controller: http://bit.ly/2FViHlU
DJI Mavic 2: http://bit.ly/2PVuaDU
Watch the video below to see a demonstration of Waypoints 2.0 on the DJI Smart Controller.
DJI Smart Remote Overview And Thoughts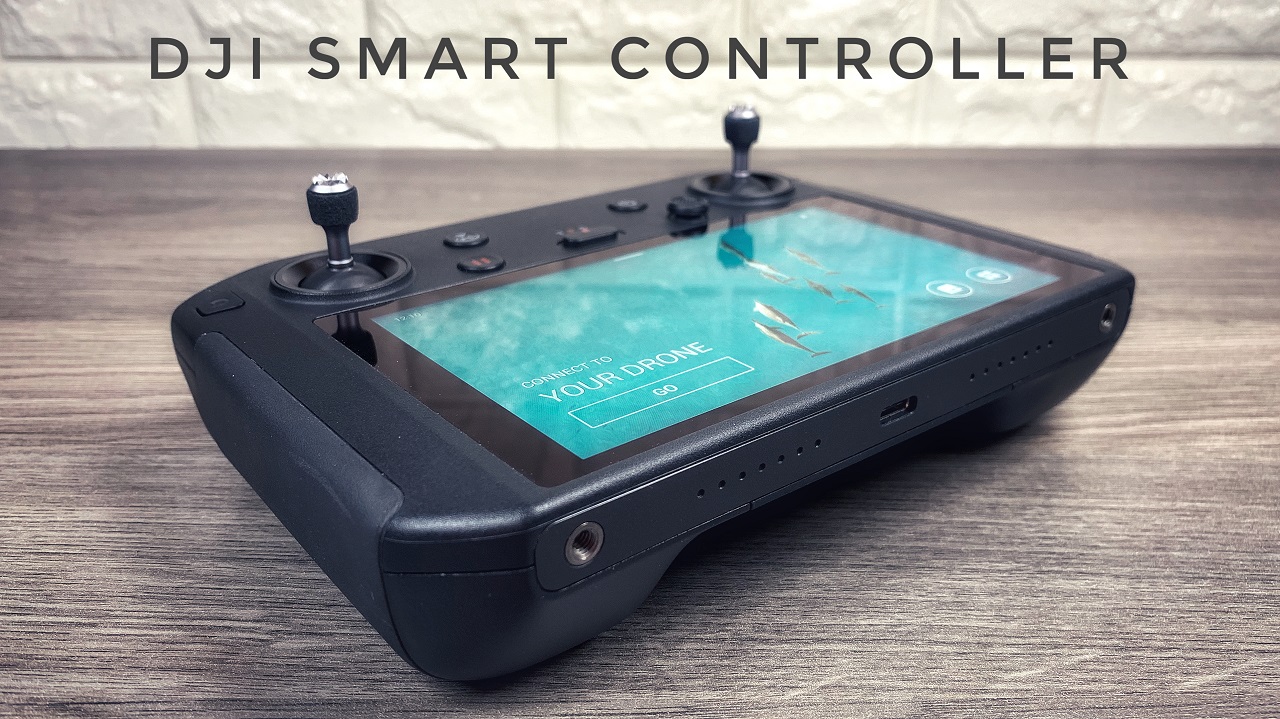 Around the time last summer when the Dji Mavic 2 Pro and Mavic Zoom were released, there were leaked photos floating around showing a remote that had a built-in screen and was reported to be a new integrated remote for the Mavic 2 series. Fast forward to January 2019, DJI official launched this new Smart Remote at CES. It was listed on their website as out of stock for a while and first became available for purchase in European countries, then in Canada and a few days later in the U.S. However it was sold out in a few days and at the time of writing this article it has been listed as out of stock again.
The DJI Smart Controller is an all in one unit with a build in 5.5-inch screen. It runs on a modified version of Android and has all the apps needed to fly youR Mavic 2 built-in to the unit. The screen is similar to the existing Crystal Sky monitors and has a super bright 1000 nit screen, this makes for easier viewing on bright days. The DJI Smart controller has many useful built-in tools and features such as an HDMI out port allowing you to connect the remote to an external monitor. It has a Micro SD card slot allowing you to transfer and view your drone videos and photos. There is a new feature called GoShare and is a way to connect and transfer your drone media to your smartphone or tablet.
One of the biggest complaints of DJI's new Smart Controller is the price, it comes in at $649 U.S which does sting the wallet quite a bit. There is now an option when purchasing a brand new Mavic 2 drone that allows you to bundle in the Smart Remote instead of the stock remote, this does save a little money. However, it is a bit of a slap in the face for those who purchased the Mavic 2 early on as no discounts are offered.
Price aside, I am really enjoying this remote, the new DJI Smart Controller makes setting up and deploying your drone so much faster with less hassle. You don't have to worry about making sure your phone is charged or putting it into airplane mode so you don't get distracting calls and messages. It feels comfortable to hold and just performs like a premium device. You can install 3rd party apps as well if you so choose. All in all, it is well worth the money for me, of course, I wish it was cheaper and feel a price tag of $500 would have been better suited.
One drawback to using this remote is getting updates later than iOS or Android phones. This has been a common problem even when using the Crystal Sky. Compatibility and feature updates seem to always trickle in sometimes months down the road. This is true for DJI's latest Go4 App update that included a new intelligent flight mode "Waypoints 2.0". Unfortunately, it is not yet available on the new DJI Smart Controller or Crystal Sky and may not be for some time which is very unfortunate. This is very backward in my opinion, customers who have paid for premium devices should not be punished by lack of updates or features. Premium devices if anything should have updates made to them first. I think this would be a good selling point for DJI if they offered the first crack at new features and updates to those who have purchased premium devices.
Watch our unboxing and review video below.
DJI Smart Controller: http://bit.ly/2FViHlU
DJI Mavic 2: http://bit.ly/2PVuaDU