Best Power Bank For Your GoPro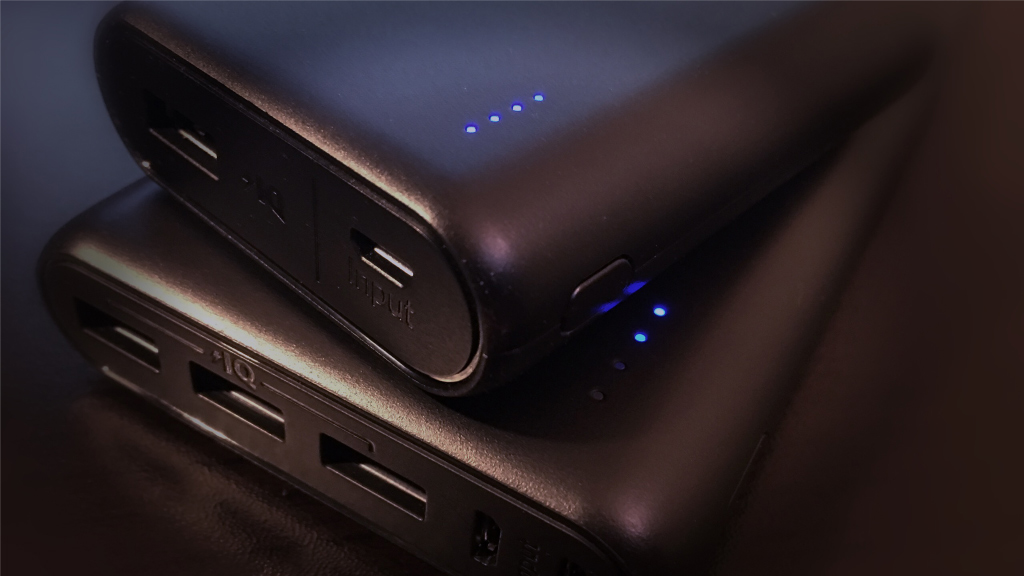 When it comes to power banks and portable chargers for your GoPro Hero 5 or previous generations of GoPro's there are definitely plenty to choose from. I have been using portable power to keep my GoPro's charged while on the go for several years and I find the Anker power banks are always a good choice.
I love creating time lapses and long night lapses and some days I am out from morning until night capturing natures beauty with my GoPro's. For me having reliable portable power is a must to keep me charged up all day so I can get the shots I need.  I use Anker power banks while I am doing long extended 8 hour or longer night-lapses. I just simply plug into my GoPro and it will keep it powered reliably all night long. Anker power banks are light weight and powerful, they keep all my cameras and devices charged quickly and safely with the IQ technology that adjust the voltage automatically depending what its charging, selecting the fastest way to charge your device without damaging it.
Anker power banks have simplistic and beautiful design all while remaining rugged to hold up to my daily charging and sometimes demanding needs. There are many different models to choose from depending if you just want a small pocket sized power bank or a unit that will power you all day.
Anker PowerCore 10000
The Anker PowerCore 10000 has a capacity of 10000 mAh with a footprint about the size of a credit card, just thicker. This unit can recharge your GoPro Hero 5 about 7 times quickly and safely. It can recharge your iPhone 6 up to 4 times. This is a great portable power bank that fits comfortably in your pocket for portable recharging on the Go.
View On U.S. Amazon: http://amzn.to/2mfNwIn
View On Canadian Amazon: http://amzn.to/2lDv1ue
Anker PowerCore 26800
The Anker PowerCore 26800 is a 26800 mAh unit and is the largest GoPro power bank you can purchase. This massive power bank can keep you juiced all day while retaining a relatively small foot print. You can recharge your GoPro Hero 5 Black approximately 20 time and your iPhone 6 10 times. It has dual input ports to allow for faster recharging of the power bank and 3 USB output ports to allow you to charge 3 devices at once.
View On U.S. Amazon: http://amzn.to/2lhRDPJ
View On Canadian Amazon: http://amzn.to/2mkXlBs
FeiyuTech G5 vs FeiyuTech G6 vs GoPro Karma Grip | Which Gimbal Has The Best Stabilization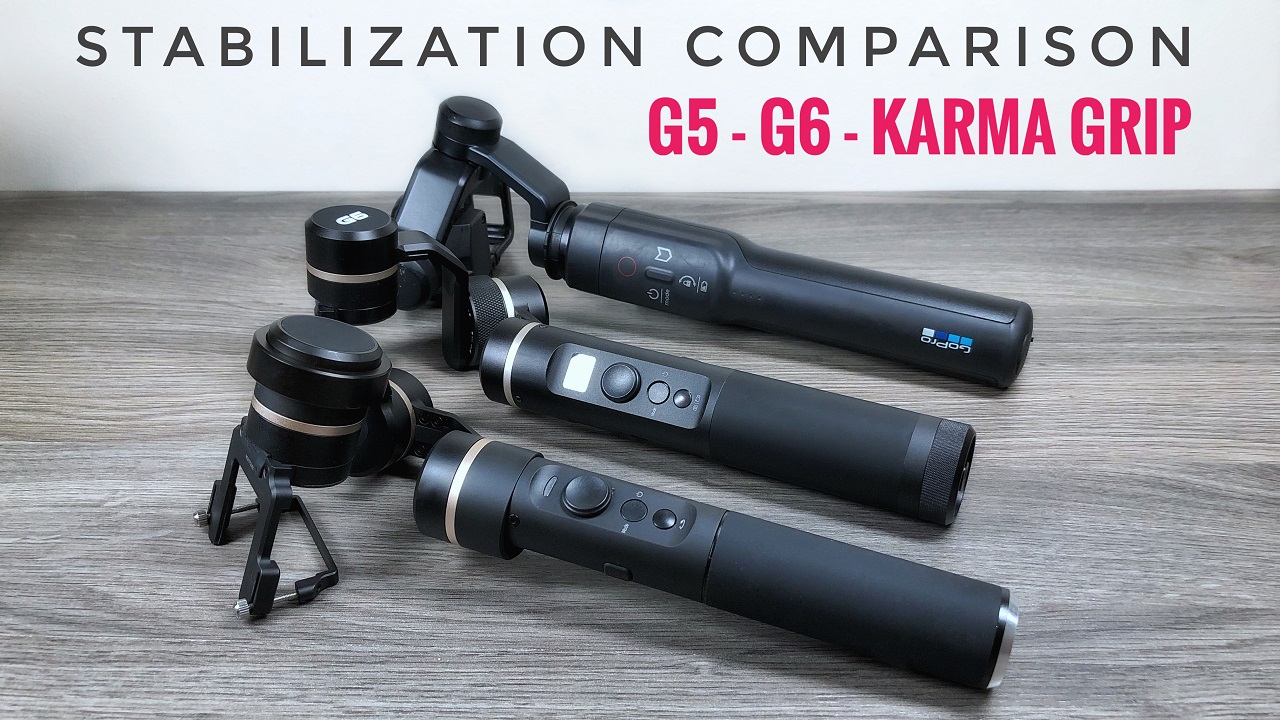 In this head to head comparison video we compare the quality of stabilization of the Karma Grip, FeiyuTech G5 and the new FeiyuTech G6 to see which GoPro gimbal can provide the smoothest footage. Now I would like to point out that this is not a scientific test as there are many factors that can affect the results, but it can give us a good general idea of the stabilization performance of each gimbal. To keep things fair in this comparison video I tried to keep things similar for every pass. I walked the same path, same speed in a normal way I would walk when filming with a gimbal. In the video I play all the footage side by side to get a visual feel of which one is smoothest. I then play the footage side by side again but this time I speed up the content by 600%. Speeding up the footage exaggerates the jitter and imperfections and can help identify the smoothest GoPro gimbal.
FeiyuTech G6: https://amzn.to/2IlCiJo
FeiyuTech G5: https://amzn.to/2J7cAZE
Karma Grip: https://amzn.to/2LRX4CP
GoPro Hero 6 Black: https://amzn.to/2LchoOX
Now after going over the footage numerous times I would have to say when it comes to the gimbal that has the best stabilization they are all pretty close. If I had to pick one I would say the G6 is a slight bit smoother. Now when it comes to features that is a whole different story. The FeiyuTech gimbals are much better suited to my needs when it comes to features and usability.
Litra Torch Light Versus Lume Cube | Which Do I Prefer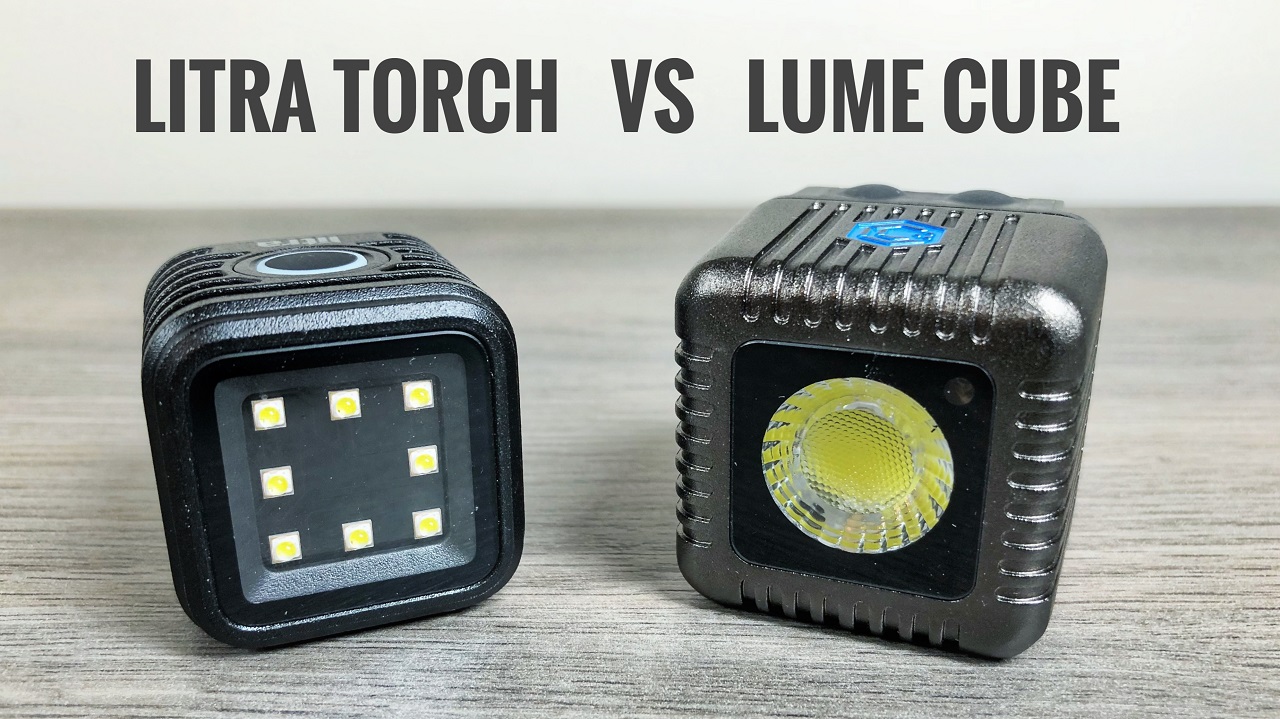 If you are in the market for a small portable light for your GoPro, watch this video as I compare the Litra Torch Light against the Lume Cube to see which one I think is best. Now I would like to say that both are excellent lights and no matter which one you choose you will be very happy with your purchase. Both lights come as a single light purchase or as a kit geared to GoPro and other action cameras or for your smart phone. The base light price is the exact same for both at $79.99. What comes with the lights is quite different. The Lume Cube ships with a charging cable and instruction manual while the Litra Torch Light comes with a silicon light diffuser, silicon housing, GoPro mount, charging cable, mounting clip and manual. With all the extra gear the Litra Torch is a better value.
Now when it comes to mounting, the Lume Cube has a single 1/4 tripod mount located on the bottom. You will need to purchase a GoPro adapter if you wish to mount it via a GoPro mount. The Litra Torch has 2 1/4 tripod mounts, one on the bottom and one on the back. In addition there is a built-in magnet on the back which allows you to easily mount the light to any metal object. When you factor in the included GoPro adapter and clip the Litra Torch Light is quite a bit more versatile when it comes to mounting. Both lights are water proof and have a built-in rechargeable battery. Both lights also offer an optional gel and diffuse kits.
Brightness and Battery Life
The Lume Cube has a max output of 1500 lumens while the Litra Torch only comes in at a max of 800 lumens. I do not own the equipment to test these measurements to verify if they are indeed correct. However if you look at the sample photos below, there does not seem to be much difference between the two lights when at the brightest setting. When you look close the Litra Torch seems to be a slight bit brighter and shows more detail in the ground. In this test both lights are mounted side by side with a GoPro Hero 6 Black in the middle.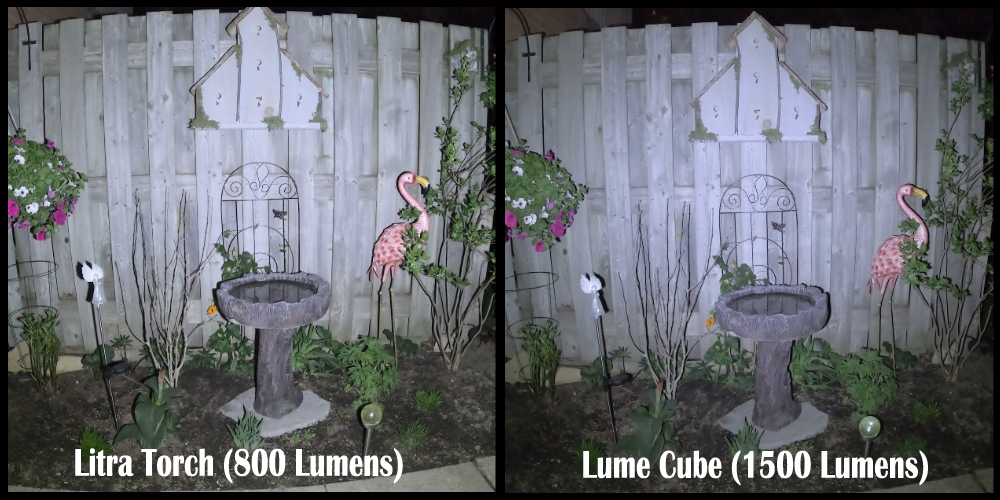 When it comes to battery life these are the ratings provided by the manufactures ( I have not tested these numbers).
Litra Torch Light Battery Rating
Brightest – 35 Minutes
Medium – 70 Minutes
Lowest – 4 Hours
Lume Cube Battery Rating
Brightest – 20 – 30 Minutes
Medium – 2 Hours
One major feature that the Lume Cube has that is absent from the Litra torch is its Bluetooth connectivity. You can slave many Lume Cubes together and have them fire off at the same time when using them as a flash for photography with your smart phone and the Lume Cube companion app. If this is an important feature for you then the Lume Cubes may be the best fit for your needs. Myself however I only use the lights for filming so its more of a bonus feature.
So all thing considered they are both well designed and function superbly. When it comes to my preference and the ones I tend to use on a regular basis is the Litra Torch Lights. I always have them packed in my camera backpack when I am out hiking and adventuring. The reason being is I like its simple one button usage design and I really like the versatility I have when  I need to mount the lights. Like I stated, no mater which light kit you choose you will be supper happy with your purchase.
Single Litra Torch: https://amzn.to/2KXzPWu
Single Lume Cube: https://amzn.to/2KYfOPw
Litra Torch GoPro Mount: https://amzn.to/2KZwM0i
Lume Cube GoPro Mount: https://amzn.to/2J5Lmpt
Litra Torch Gel/Diffusion Kit: https://amzn.to/2IRqxPy
Lume Cube Gel/Diffusion Kit: https://amzn.to/2IQOMco
Watch our YouTube video were we compare the Lume Cube against the Litra Torch, sample footage included.