Best Power Bank For Your GoPro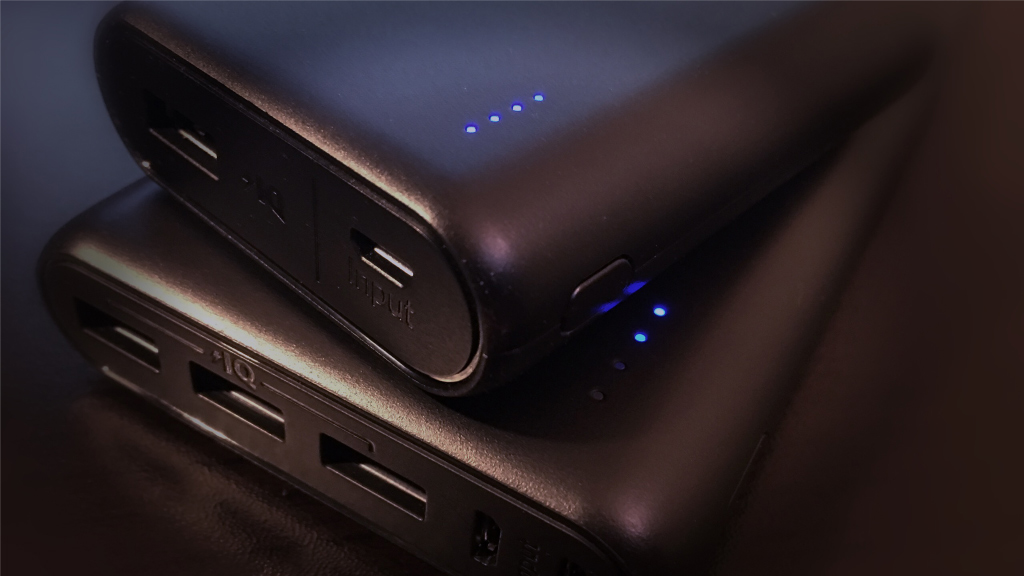 When it comes to power banks and portable chargers for your GoPro Hero 5 or previous generations of GoPro's there are definitely plenty to choose from. I have been using portable power to keep my GoPro's charged while on the go for several years and I find the Anker power banks are always a good choice.
I love creating time lapses and long night lapses and some days I am out from morning until night capturing natures beauty with my GoPro's. For me having reliable portable power is a must to keep me charged up all day so I can get the shots I need.  I use Anker power banks while I am doing long extended 8 hour or longer night-lapses. I just simply plug into my GoPro and it will keep it powered reliably all night long. Anker power banks are lightweight and powerful, they keep all my cameras and devices charged quickly and safely with the IQ technology that adjusts the voltage automatically depending what it's charging, selecting the fastest way to charge your device without damaging it.
Anker power banks have a simplistic and beautiful design all while remaining rugged to hold up to my daily charging and sometimes demanding needs. There are many different models to choose from depending on if you just want a small pocket sized power bank or a unit that will power you all day.
Anker PowerCore 10000
The Anker PowerCore 10000 has a capacity of 10000 mAh with a footprint about the size of a credit card, just thicker. This unit can recharge your GoPro Hero 5 about 7 times quickly and safely. It can recharge your iPhone 6 up to 4 times. This is a great portable power bank that fits comfortably in your pocket for portable recharging on the Go.
View On U.S. Amazon: http://amzn.to/2mfNwIn
View On Canadian Amazon: http://amzn.to/2lDv1ue
Anker PowerCore 26800
The Anker PowerCore 26800 is a 26800 mAh unit and is the largest GoPro power bank you can purchase. This massive power bank can keep you juiced all day while retaining a relatively small footprint. You can recharge your GoPro Hero 5 Black approximately 20 times and your iPhone 6, 10 times. It has dual input ports to allow for faster recharging of the power bank and 3 USB output ports to allow you to charge 3 devices at once.
View On U.S. Amazon: http://amzn.to/2lhRDPJ
View On Canadian Amazon: http://amzn.to/2mkXlBs
Hero 7 Black Now Includes A Photo Timer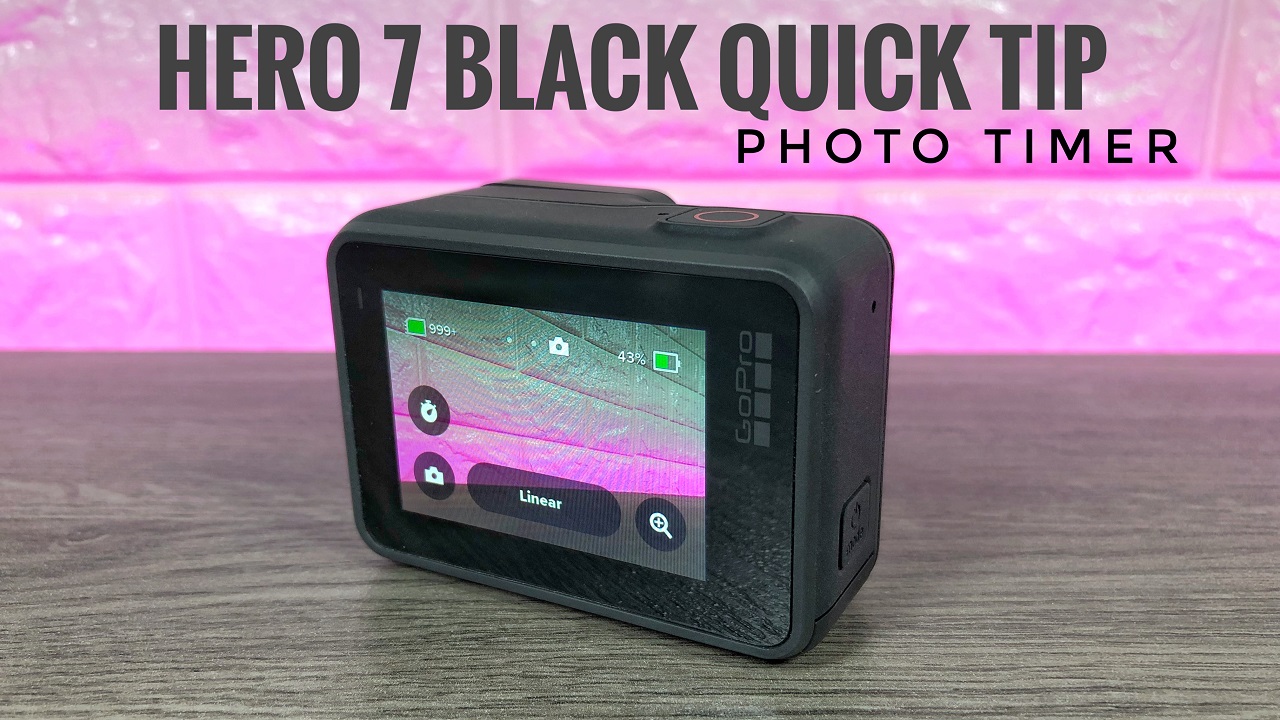 One little talked about feature that is included with the new GoPro Hero 7 Black is the addition of a photo timer. It is a small feature but a very important and welcome addition. In the past, if you wanted to get a shot of yourself you would have to set the GoPro to time-lapse mode, grab some frames and then choose the one you wanted. With the addition of voice commands with the Hero 5 series, you could shout at the GoPro to take a photo. This worked not to bad, however sometimes in noisy environments it did not always work, not to mention looking foolish in certain situations.
With the Hero 7 Black when in photo mode you will notice a new photo timer icon on the left side of the screen. You can select it and set a delay of either 3 seconds or 10 seconds. After the shutter button is pressed a countdown animation and audible beeps indicate when the photo will be taken. Such a simple but important feature. Watch our video demonstration of the new Hero 7 Black photo timer in action.
GoPro Hero 7 Black: https://amzn.to/2IoQ1QK
GoPro Hero 7 Black Unboxing and Setup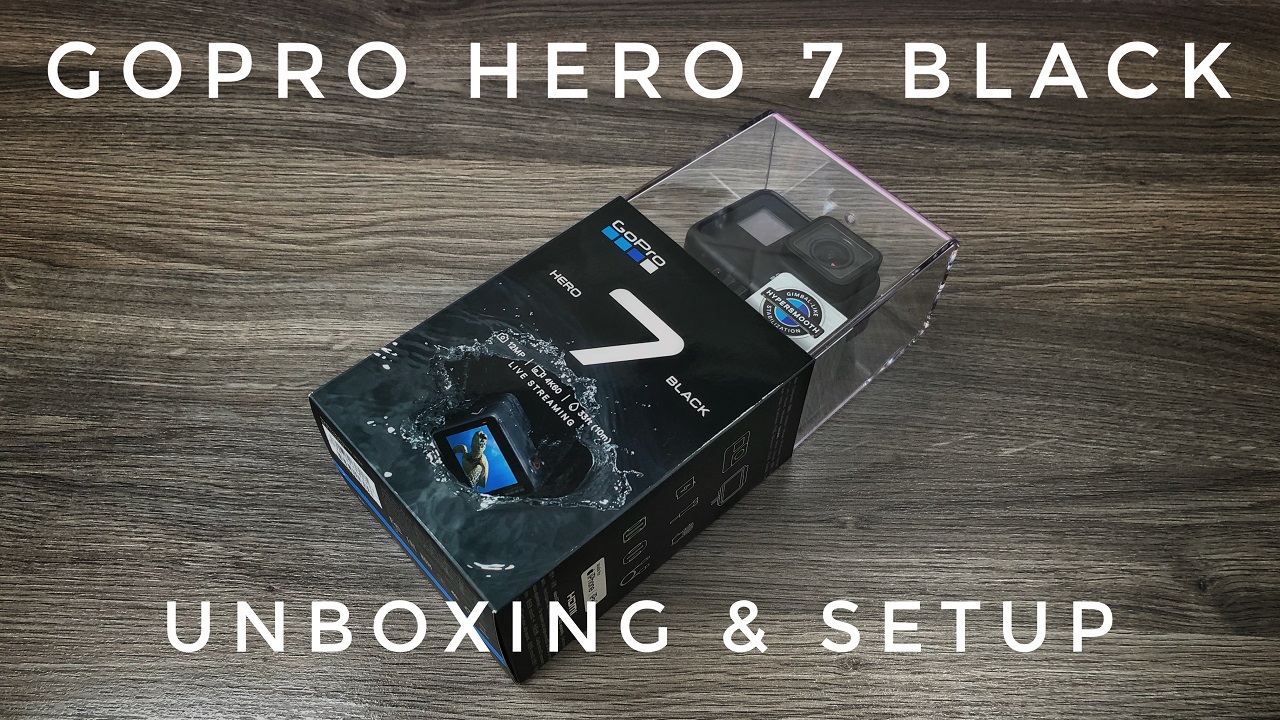 The Hero 7 Black was officially released yesterday and this is our first of many videos to come. We unbox and run through the setup of the new H7B. We talk about some of the new features of the Hero 7 Black and do a full walkthrough of the newly designed menu system. There are many numerous changes and although it does take some getting used to, I do like the new setup it does seem to be more convenient and efficient.
Some of the new features of the GoPro Hero 7 Black include:
HyperSmooth stabilization which also now included 4K 60FPS.
TimeWarp hyper-lapse style timelapses.
Photo timer. Such a simple but much need feature.
Live streaming to social platforms.
New portrait filming mode.
HDR photo mode also knows as "SuperPhoto"
Stay tuned as we will be making many comparison videos as we test out the new features over the coming weeks.
Hero 7 Black: https://amzn.to/2OkjLn9
Best Memory for Hero 7: https://amzn.to/2In7EQG