New FlowState Update For The Insta360 One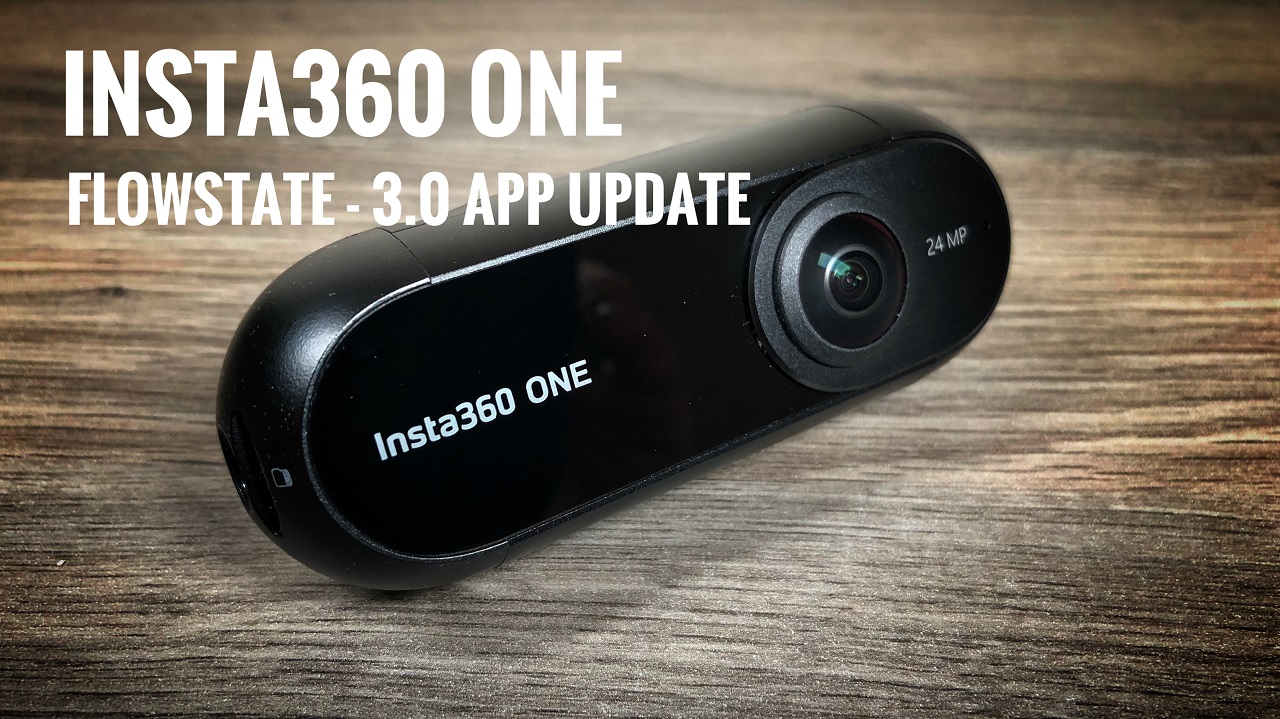 So Insta360 has done something incredible that has just turned the Insta360 One camera into a whole new device. Last week Insta360 released a new update for Insta360 One version 3.0 for the iPhone app and a new firmware update for the camera itself version 2.0. This update introduced a new stabilization technology that they call FlowState and it is just amazing. I have done many test with the new update and I would almost go as far as to call it magic. Even with the camera moving quite dramatically the software was able to stabilize it and make it look nice and smooth.
The new Insta360 update also introduced new editing features such as PivotPoints and SmartTracking. With these new editing features you are able to create smooth videos and re-position the view-point to any angle you so wish.. The points that are created on the timeline can be edited if you wish to make changes which is a very welcome feature. Once you have your points of interested selected you can export the video as a traditional 16×9 video. The smart tracking feature will keep a subject or object in the main viewing area even if the camera is moving. They have also added some new split screen views so you can get a feel of what is happening from both lenses.
This new technology is allowing photographers and cinematographers to capture footage and shots that were not even possible a year or two ago. The Insta360 one is a great alternative to the traditional action camera such as a GoPro. You don't have to worry about lining up your shots and the footage is just as smooth or if not smother that if you have an action camera mounted in a mechanical gimbal. The real benefit is you can stabilize your shots doing activities that you just cant use a gimbal. Try doing cartwheels with a gimbal…it just doesn't work, now try it with the Insta360 One and be amazed. One area that really needs to be improved however is the resolution! Most 360 cameras don't have the sharpest image, but am sure that will improve with time.
Insta360 One: https://amzn.to/2GGeiTP
Accessories for the Insta360 One.
Extra Long Extension Pole: https://amzn.to/2J78MIv
Manfrotto Selfie Stick: https://amzn.to/2GXVgpT
Water Proof Housing: https://amzn.to/2J92Bnc
Here is our video review of the new Insta360 One FlowState software update with video samples.
Beginners Guide To LumaFusion | Mobile Video Editing On Your iPad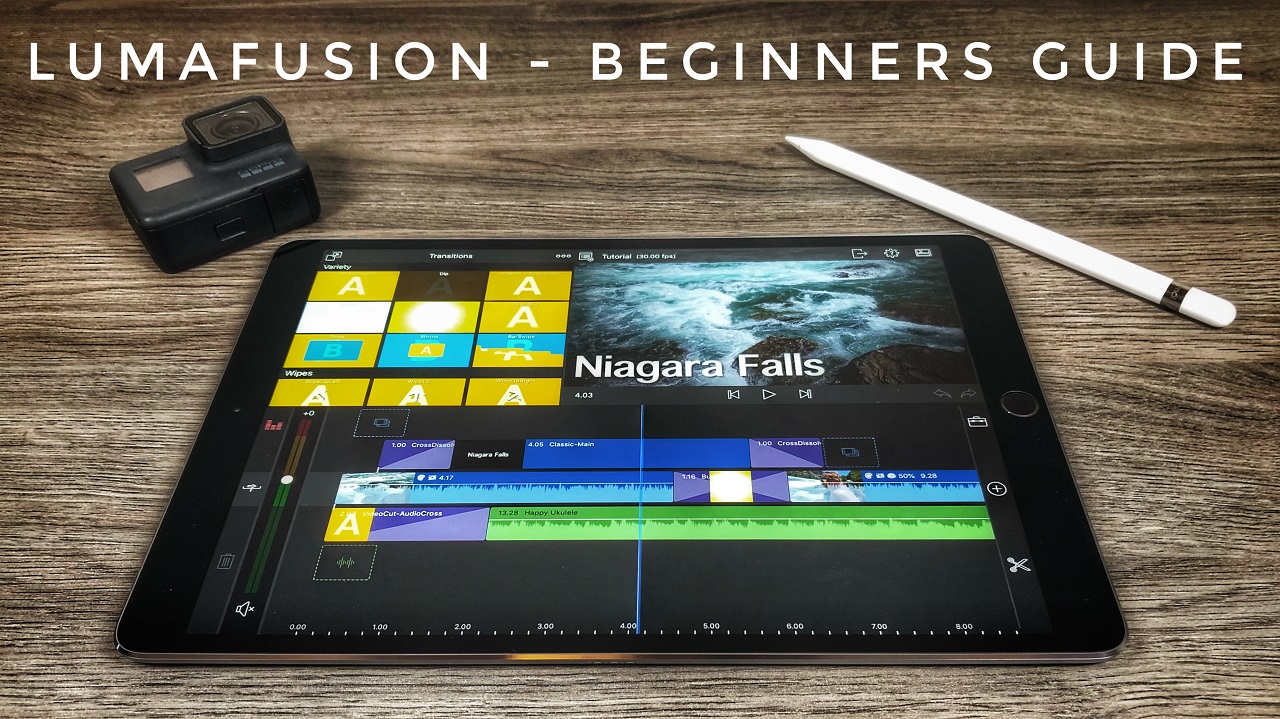 Welcome to our beginners guide to LumaFusion. LumaFusion is a great mobile video editing app for those who want to edit GoPro, Drone and Smart Phone footage on their mobile devices such as iPhones and iPads. Not only is LumaFusion a powerful feature rich video editor that can handle 3 tracks of 4K video, it is also great for new users as it has a simple clean interface that is easy to learn.
In this video we cover all the basics to get you up and running and publishing your very first video. Some of the subjects we cover include.
The user interface of LumaFusion
Opening existing projects and starting a brand new project.
Browsing and previewing media on your device.
Trimming and adding video to you timeline.
cutting, splitting and deleting media from your timeline.
Adding and adjusting transitions to your videos
editing the audio properties of your videos.
adding music to you project.
Creating and editing titles.
Color correcting videos in your timeline.
Exporting your video to your camera roll.
Stay tuned as we will be creating more LumaFusion tutorials soon covering advance editing techniques.
The equipment I use for mobile editing.
10.5 iPad Pro: https://amzn.to/2JyLSJt
Apple Pencil: https://amzn.to/2JvJUt3
Apple Card Reader: https://amzn.to/2I4McQD
Wireless Hard Drive: https://amzn.to/2KeDWy5
Rode VideoMic Me: https://amzn.to/2r3c9Zm
The Equipment I film with.
GoPro Hero 6 Black: https://amzn.to/2LchoOX
FeiyuTech G6: https://amzn.to/2IlCiJo
Mavic Air (DJI Website) https://goo.gl/t74LaQ
Mavic Air (Amazon) http://amzn.to/2EccQaM
How To Do Text Masking On Video Footage In LumaFusion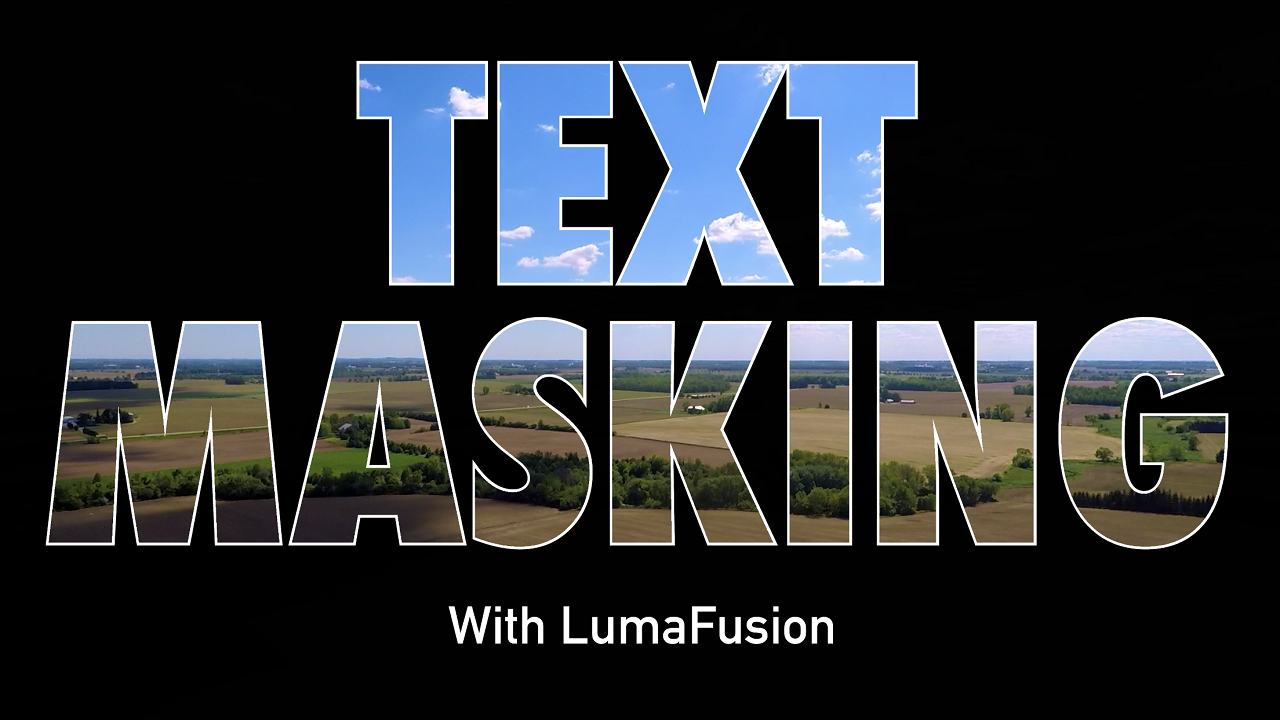 In our latest LumaFusion tutorial I show you how you can easily at text masking over video footage in LumaFusion on your iPhone or iPad. This is an easy to follow step by step tutorial and will help you take your editing to the next level. Text masking is great way to add stunning titles to your drone and GoPro footage. LumaFusion is a powerful mobile editor giving you a professional editing platform while on the go, or if you are like me and prefer to do your editing on an iPad while enjoying a coffee on a patio.
Here is a list of editing tools I use for editing 4K GoPro and drone footage on my iPad.
10.5 iPad Pro: https://amzn.to/2JyLSJt
Apple Pencil: https://amzn.to/2JvJUt3
Apple Card Reader: https://amzn.to/2I4McQD
Wireless Hard Drive: https://amzn.to/2KeDWy5
Rode VideoMic Me: https://amzn.to/2r3c9Zm