2017 GoPro Year in Review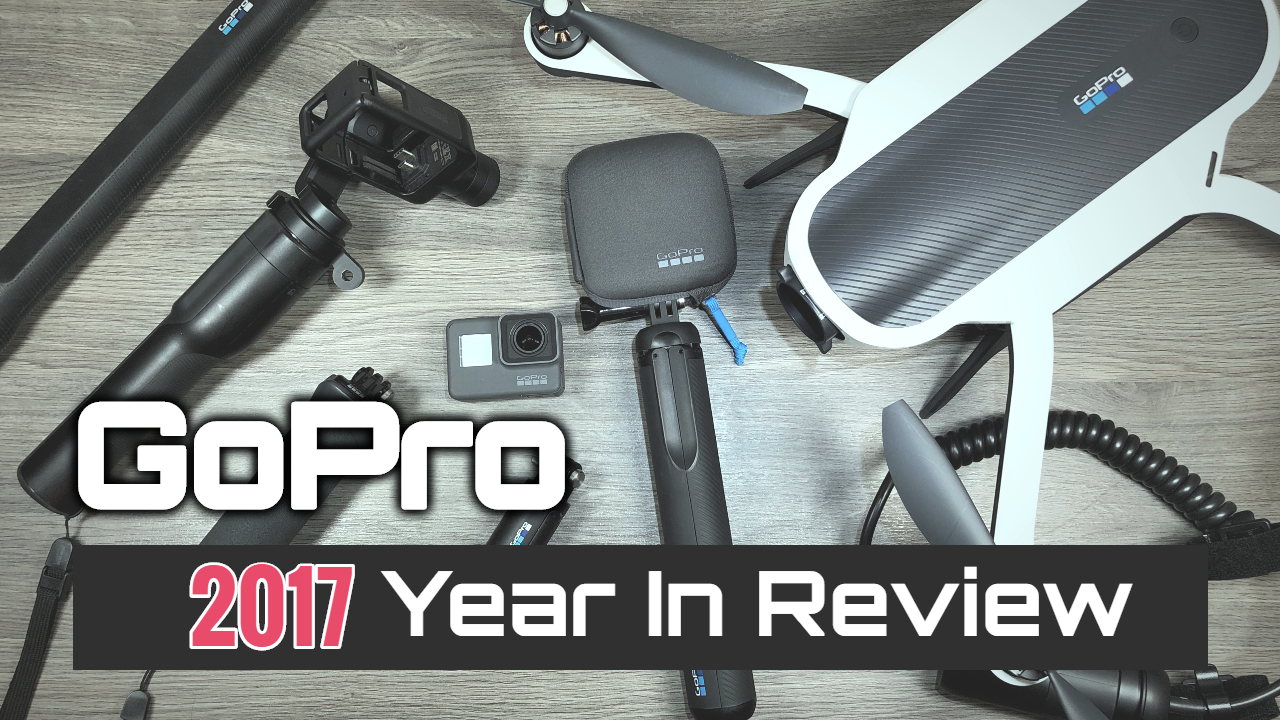 I hope everyone had a great holiday season and I want to wish everyone the best in 2018. Here is a video looking back at all the fantastic products introduced and released by GoPro in 2017. It was a year full of amazing products, not only new cameras but GoPro ventured into new markets such as 360 and their very own Karma Drone. Now technically the Karma Drone was originally released in 2016 but it was recalled shortly thereafter and was relaunched in early 2017.
I am really curious to see what new products GoPro will bring us in 2018. Possibly a new Karma 2 drone, with collision avoidance sensors, bigger battery and possibly a smaller form factor. We should see a new camera if history repeats itself as GoPro tends to release a new camera every year. It may just be a new version of the Hero 6 Black or it could be a brand new Hero 7 Black. Since we didn't see a new Hero Session camera added in this year's launch perhaps we will see a new Hero 7 Session in 2018's lineup of GoPro cameras.
I want to thank everyone for a great year on my YouTube channel we have seen quite a bit of growth in 2017 and have had the pleasure of communicating with many great subscribers over the past year. See you in 2018 with all new un-boxings, tutorials, and reviews. Happy New Year!!!
A list of GoPro products released in 2017
Karma Drone (USA) http://amzn.to/2zTStZE
Karma Drone (CAN) http://amzn.to/2DFkd6t
Karma Grip (USA) http://amzn.to/2Cubu7G
Karma Grip (CAN) http://amzn.to/2CixF4d
El Grande Extension Pole (USA) http://amzn.to/2zTT3GO
El Grande Extension Pole (CAN) http://amzn.to/2DEIyta
Karma Extension Cable (USA) http://amzn.to/2zSZhXg
Karma Extension Cable (CAN) http://amzn.to/2Cn9wZb
GoPro Hero 6 Black (USA) http://amzn.to/2Cixhmh
GoPro Hero 6 Black (CAN) http://amzn.to/2CtJlOf
GoPro Shorty Mini Extension (USA) http://amzn.to/2CpT8ar
GoPro Shorty Mini Extension (CAN) http://amzn.to/2DDh8Uo
The Handler Updated (USA) http://amzn.to/2Eny2HK
The Handler Updated (CAN) http://amzn.to/2ElVgOy
GoPro Bite Mount + Floaty (USA) http://amzn.to/2zTmlVW
GoPro Bite Mount + Floaty (CAN) http://amzn.to/2CgCqLA
GoPro Fusion – www.GoPro.com
My 2019 Minimalist GoPro / Camera Travel & Adventuring Kit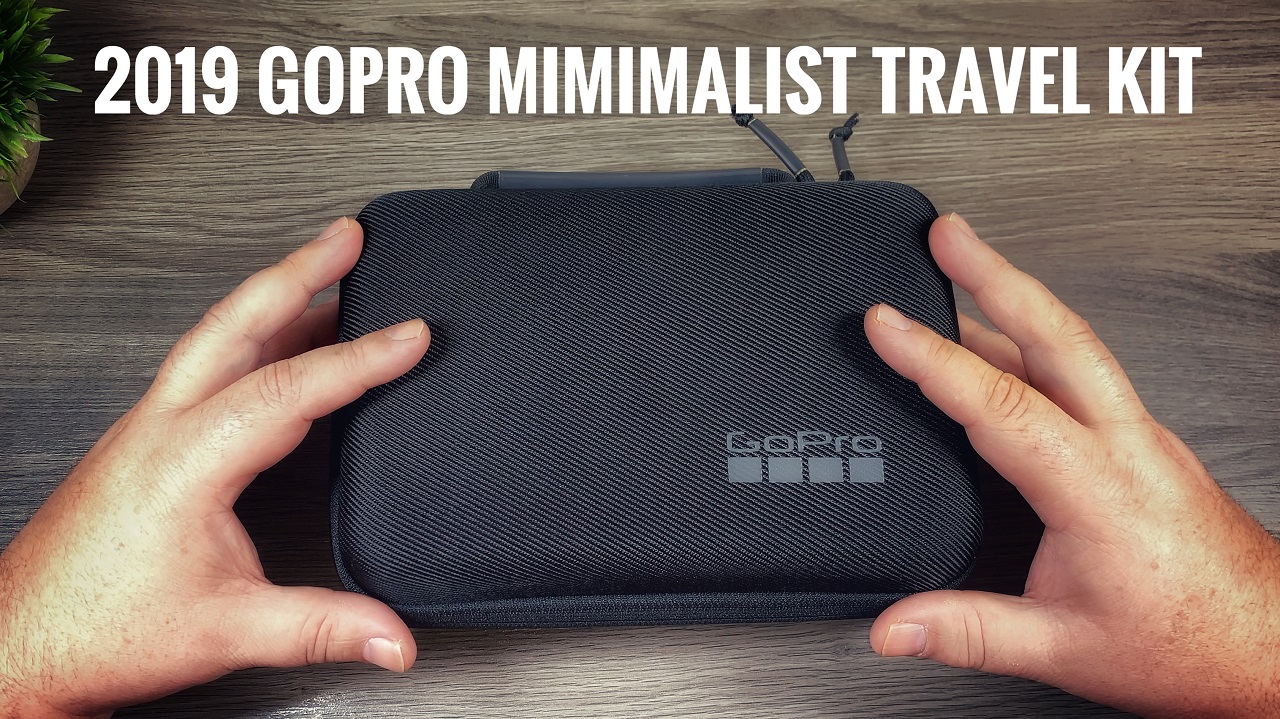 UGreen GoPro Power Bank & Charger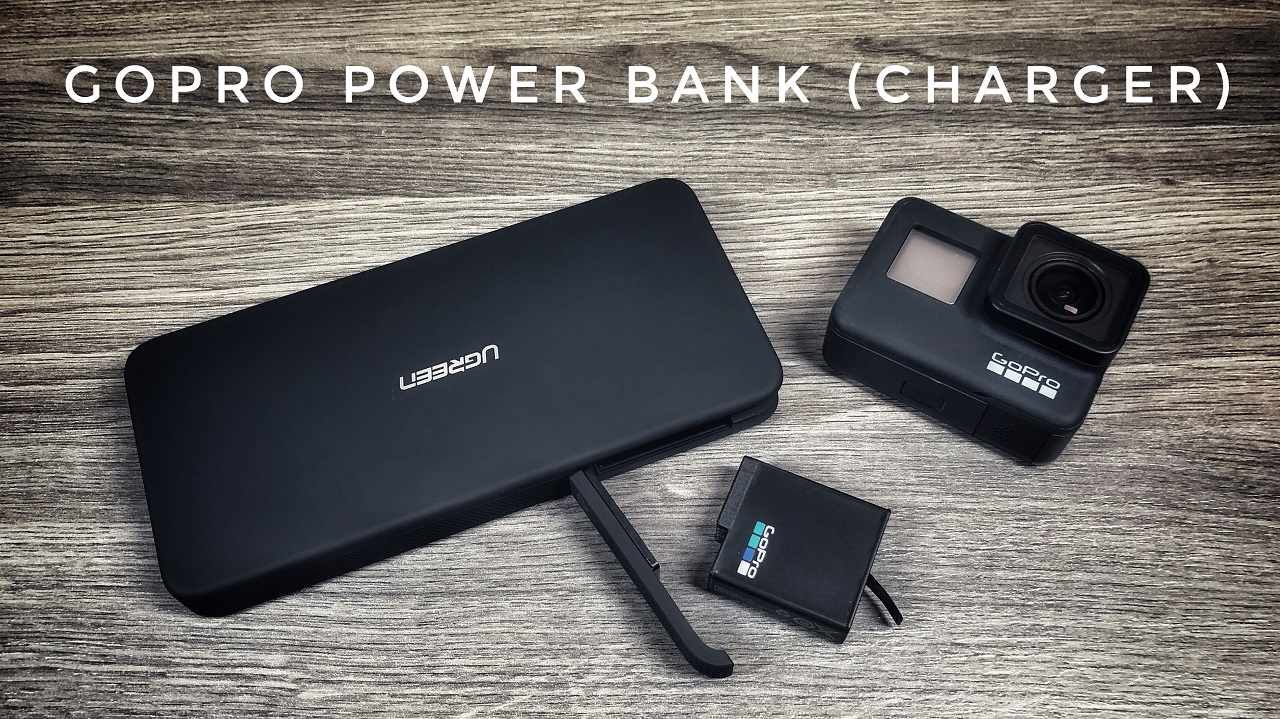 In this video review, we are taking a closer look at the UGreen GoPro power bank and charger. This power bank packs 10,000 mAh of power and can be used how any traditional power bank can be used. It has a USB-A port that can be used to charge any devices such as GoPro's, smartphone or any device that supports USB charging. It has a USB-C port that is input only for recharging the power bank. What makes this power bank shine is that it has a built-in GoPro charging bay which allows you to insert a GoPro battery and securely charge it even while on the move. This can be quite useful for those who are out adventuring and don't what to pack a lot of gear You can quickly recharge GoPro batteries without having to pack extra chargers or cables. This GoPro power bank is compatible with GoPro Hero 5 Black, Hero 6 Black and Hero 7 Black batteries. It also supports the batteries for the low-cost GoPro Hero that was released in the spring of 2018. You can charge 6 GoPro batteries on a single charge.
The unit has a black rubberized finish, It looks and feels durable. I can not attest to longevity as I have only been using it for about a month, but I will update this post if I have any issues with it over time. All in all a nice all in one GoPro charger and power bank. Definitely a nice addition to any GoPro camera bag.
UGreen Power Bank: https://amzn.to/2t4koVL