DJI just launched its news smartphone gimbal the Osmo Mobile 3. This new gimbal has had some significant upgrades and new features added to it over the previous model and has put it back in the running with some of the top smartphone gimbals. The most notable change is its new foldable design and this is definitely a welcome change. One of the biggest complaints people have with smartphone gimbals is that they are big and bulky and don't travel well. This is definitely not the case with the Osmo Mobile 3, it folds out in seconds to get you set up and filming quickly without any fiddling around. Its folds back up just as fast and has a timed magnetic lock to make sure everything is lined up when you pack it away. You don't even need to remove your phone before you fold it, you can leave your phone mounted when it's in its folded state making it convenient the next time you want to pull it out to capture something.
DJI Osmo Mobile 3: http://bit.ly/2KDIMG3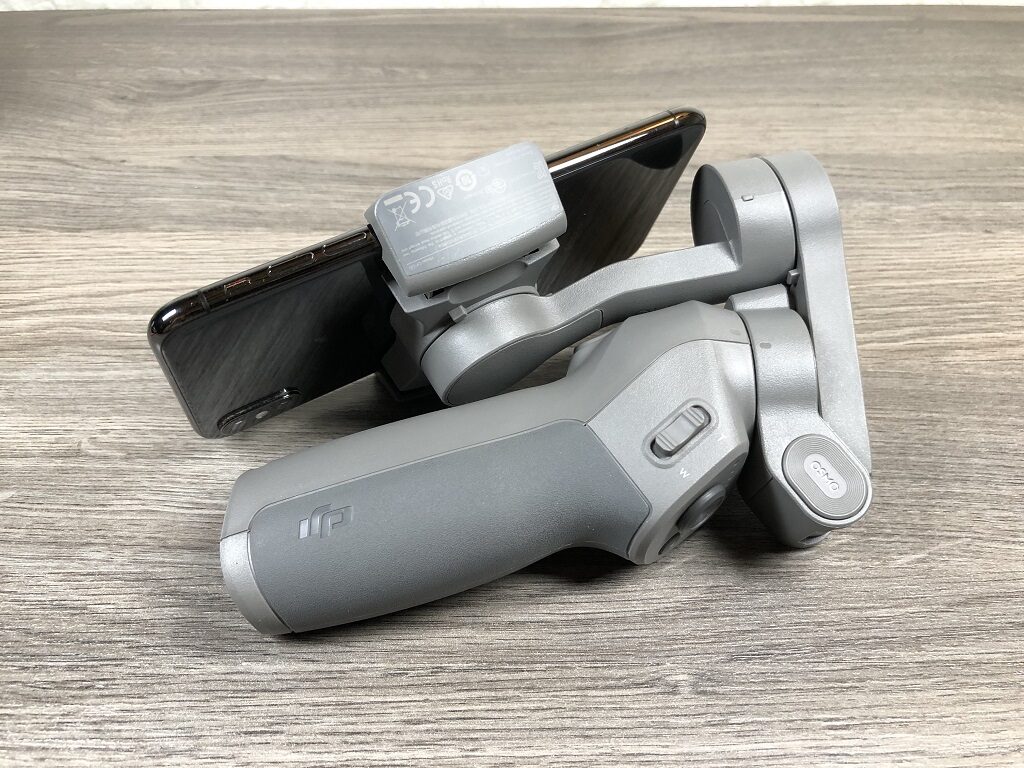 New Features Of The Osmo Mobile 3
There are many new features and enhancements of the Osmo Mobile 3 here is a list of what's new.
Foldable: The new Osmo Mobile 3 is now foldable and smaller than previous versions making it more portable and convenient to use. It stores away in a camera bag, backpack or purse without taking up much room.
Lighter: The new gimbal is lighter than its predecessor. The Osmo Mobile 3 weighs 405 g while the Osmo Mobile 2 weighs 485 g.
USB-C: The new Osmo Mobile 3 is now chargeable with a USB-C cable. This is the first Osmo Mobile that has adopted USB-C and this small change will make many people happy including myself. Now if we could get a USB-C iPhone…life would be good!
Locking: When the gimbal is in its folded state the arms are locked into place. This is a new standard now for all modern gimbals.
Charging/Lightning Port Not Blocked: With the new Osmo Mobile 3 the charging/lightning port is fully accessible. This is huge as it now allows you to charge your phone while it is mounted and in use. You could possibly even attach a small microphone for better audio quality.
Trigger Button: The trigger button is back with the Osmo Mobile 3, it was absent with the Osmo Mobile 2. The trigger button performs many tasks. A single press will initiate Active Track 3.0. A double press will re-center the gimbal. A triple press will switch from the back to the front-facing camera. A press and hold will lock the gimbal and a double press and hold will initiate sport mode.
Easier Balancing: With the Osmo Mobile 3 you only need to balance the roll axis making it super quick to setup.
Automatic Portrait Mode: You can simply double press the M button and your smartphone will automatically rotate into portrait mode. This makes capturing portrait photos or videos for social media extremely convenient.
Gesture Control: With the Osmo Mobile 3 you can do some basic operations with just a gesture such as initiating ActiveTrack 3.0 or taking a photo or recording a video. Gestures can be enabled in the DJI Mimo App with the gestures button.
Uses Mimo App: The Osmo Mobile 3 now uses the Mimo App to connect with your smartphone. You now can use one app for all your Osmo devices (older Osmo devices still use the DJI Go app).
Story Mode: If you are a fan of using story mode with your Osmo Pocket, you are in luck. Story mode works with the Osmo Mobile 3 and allows you to create stunning videos with a few simple clicks.
ActiveTrack 3.0 Is More Accurate: You can use the new more intelligent ActiveTrack 3.0 to track objects or people. New algorithms make it more reliable and smarter than ever and can distinguish between objects and people. It works great when capturing a hyper-lapse as well. There are 3 ways to start tracking. The traditional way of clicking or dragging a box around the subject. You can also line up your subject and press the trigger button. You can also use the all-new gesture control to start tracking your subject.
Quick Menu: You can now easily change settings on your Osmo Mobile 3 with one hand with the new Quick Menu feature. This has to be enabled in the setting first.
More Comfortable To Hold: Between the weight reduction, new 15-degree angle of the handle to gimbal and design changes the Osmo Mobile 3 is extremely comfortable to hold and use for long periods of time.
Multiple Kits: You can purchase the Osmo Mobile 3 as a stand-alone unit or as a combo kit that includes extra accessories.
When it comes to camera popularity mobile phones are now the most used cameras beating out point and shoot, DSLR's and mirrorless cameras by far. We always have them with us and really today's modern smartphones take amazing photos and videos. Adding something like the Osmo Mobile 3 to the mix makes a lot of sense. Now it's not something that you will use or carry around with you every day but really this simple little device can really step up your game when capturing your travel adventures, vlogging, family vacations and special moments. Even though smartphone stabilization is pretty good, nothing beats a mechanical stabilizer. Now with its small foldable design, it will make it easier for most of us to keep it with us and use it when out adventuring.
My Thoughts Of The Osmo Mobile 3
I recently spent a few days in Niagara Falls with my family and the only camera gear I brought with me was my iPhone and the Osmo Mobile 3 and it was refreshing to lose all the camera gear I normally pack. I just had a small messenger bag I use for personal items and the Osmo Mobile 3 fit inside perfectly even when I left my phone mounted in it. It was easy to take out and unfold when I wanted to capture something interesting and just as easy to put it back when I was done. Its simplicity allowed me to enjoy the moment rather than mess around with camera gear. Now truth be told I have not been a big fan of smartphone gimbals in the past even though I own quite a few, just for the sheer inconvenience of them. But I can honestly say the I am very happy with the Osmo Mobile 3 and definitely will be using it more when traveling and getaways where I don't want to be bogged down with gear.
DJI provides both standard and combo of the Osmo Mobile 3. You have the option to purchase the Osmo Mobile 3 as a stand-alone product for $119 or as a combo kit for $139. The combo kit includes the gimbal, case, soft pouch and tripod.
You can purchase the Osmo Mobile 3 directly on the DJI Website: http://bit.ly/2KDIMG3