DJI Releases The Mavic 2 Pro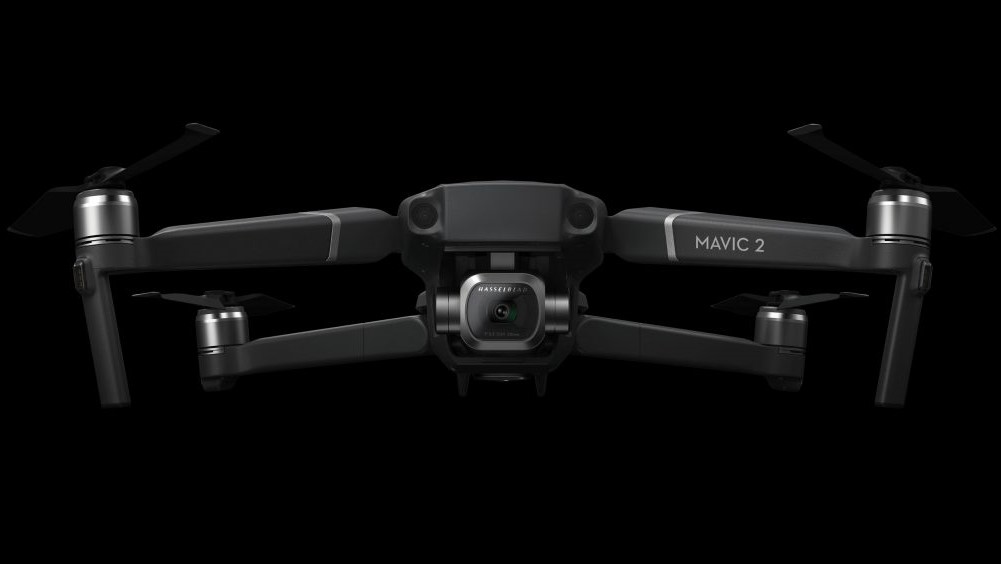 One of the most anticipated drones of the year and probably the last few years has finally been launched by DJI and is available for immediate purchase. On Thursday, August 23 DJI held a media event were they unveiled these powerful new foldable drones. They released two versions in the Mavic 2 series, the Mavic 2 Pro featuring a Hasselblad camera with a 1″ sensor and the Mavic 2 Zoom that feature a 2x zoom lens. Now the difficult choice of which one to get. I will be doing more in-depth reviews and tutorials once my unit or units I should say arrives.
Check them out here: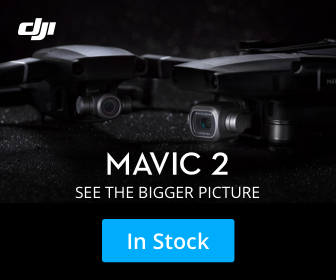 DJI Mavic 2 Pro/Zoom Foldable Landing Gear | PolarPro Versus CamKix, Which One Is The Better Buy?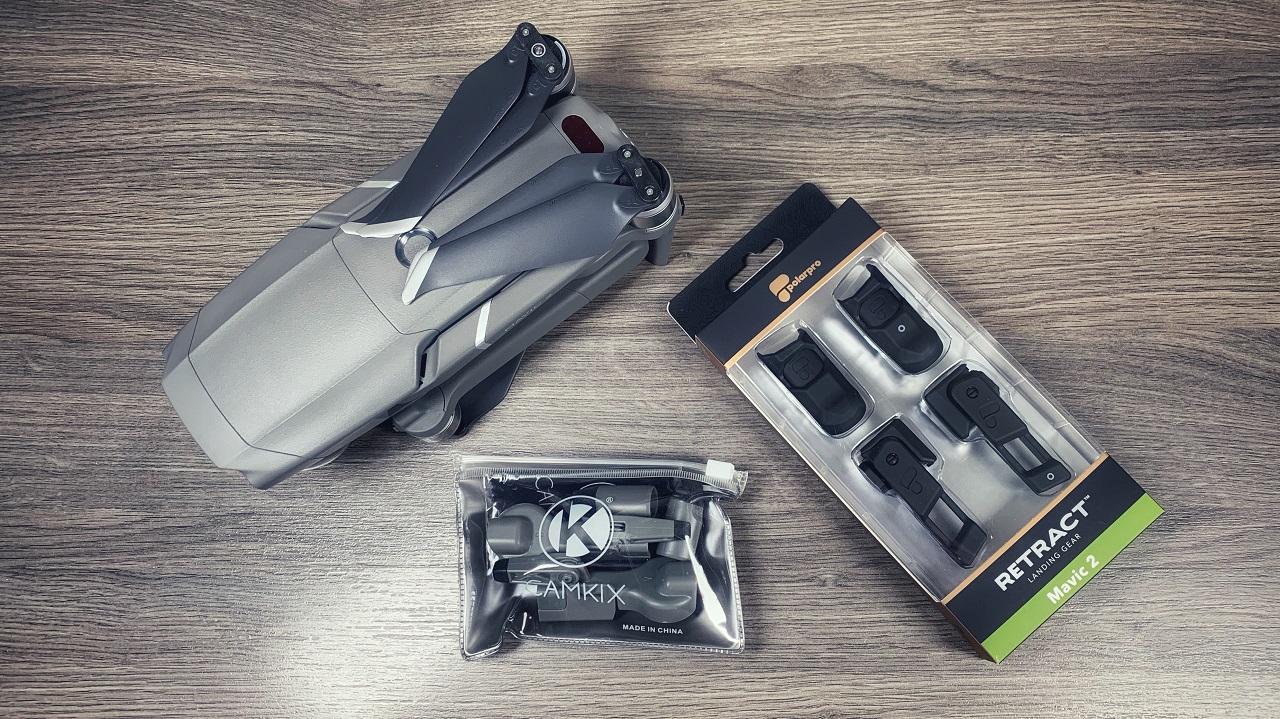 In this video, we are doing a comparison of two popular foldable landing gear sets for the DJI Mavic 2 Series one from PolarPro and one from CamKix. These retractable folding landing gear extensions allow you to get some extra height from you drone when sitting on the ground before takeoff or landing. They help in keeping the props and gimbal/cameras out of grass, gravel, and debris. These landing gear sets both fold up and retract allowing you to still fold up you Mavic 2 drone without having to remove the landing gear when you pack it away.
There is quite a price difference between the two sets, the PolarPro set comes in at $29 and the CamKix set comes in at $13 and it is quite apparent in the build quality. The "PolarPro Retract" landing gear is made of a nice rubberized plastic while the CamKix Mavic 2 landing gear seems to be made of cheaper plastic, it looks and feels cheap when holding them. The PolarPro landing gear set just really seem to have a more premium feel to them.
CamKix Mavic 2 Foldable Landing Gear
I first tested the CamKix landing gear set and one thing I noticed right away is that there were no installation instructions or diagrams, not a big issue though as I was able to figure it out pretty quickly. They went on easily and felt secure when installed. They give the drone about an extra 3/4 inch lift when installed. I noticed when installed, the Mavic 2's natural slope was gone. The landing gear made the drone almost level and not have a slight angle like it normally does when getting ready to take off from the ground. I am not sure if this could affect the flight, I did not have any issues during a test flight but it could possibly mess up calibration at some point, however that is just a guess. I tested the folding feature and noticed that the Mavic 2 arms would not fold in as easily as they normally would and there was some contact of the landing gear against the Mavic 2 body. This contact was leaving some marks on the Mavic 2 and over time I am sure would leave quite a few scratches. All in all, I was not terribly impressed with the way the Mavic 2 drone folded up with the CamKix landing gear installed.
PolarPro Retract Foldable Landing Gear for Mavic 2
Next, I tested out the PolarPro foldable landing gear for the Mavic 2 series and right away I was impressed by the detailed instructions that came with the unit, not only did it offer easy to follow instructions the landing gear itself had markings so you knew which side of the aircraft it should attach to. They installed easily and felt secure when attached. When folding up the drone I was quite happy with the way the arms of the drone. The landing gear has soft rubber on the straps and this will not damage the aircraft, unlike the CamKix version. When installed, the Mavic 2 gets approximately an extra 1 1/2 inches of extra clearance and retains its natural sloped profile when taking off.
My preferred Landing Gear for Mavic 2 Pro and Zoom
After taking all things into consideration I feel the Polar Pro landing gear set for the Mavic 2 Pro/Zoom is the better choice. You get higher clearance, the drone maintains its natural slope, it folds up nicer and the landing gear will not cause any cosmetic damage to you Mavic 2 when folding it up for storage.
PolarPro Landing Gear (USA) https://amzn.to/2RjOt1W
PolarPro Landing Gear (CAN) https://amzn.to/2M6Vrl0
CamKix Landing Gear (USA) https://amzn.to/2VN9aSO
CamKix Landing Gear (CAN) https://amzn.to/2H6KnWh
Official Mavic 2 Pro/Zoom Case From DJI | Durable, Waterproof and Impact Resistant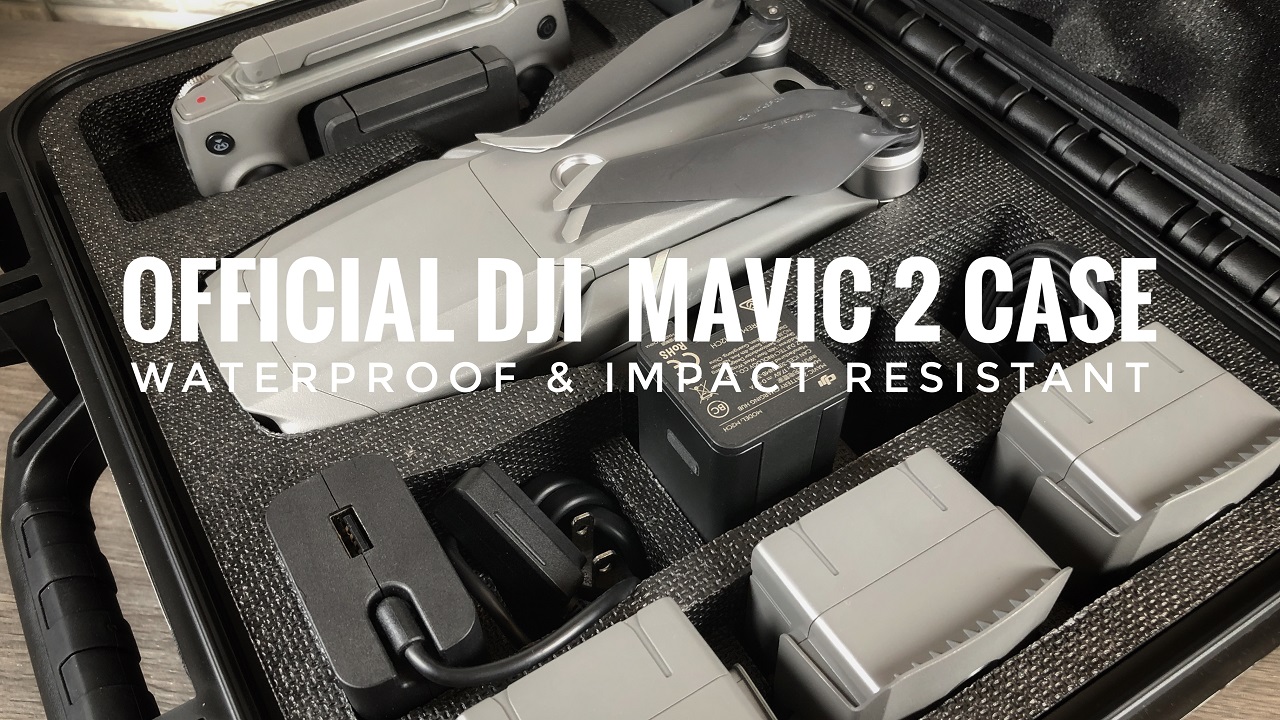 For the most part, when transporting my GoPro and drone gear I prefer to use a backpack, I do a lot of hiking and exploring and I just find it more convenient. However, there are those times when you need a little more protection and a case that is waterproof. Usually, about this time of year, my girlfriend and I start to plan next summers excursions and trips. We need vacation time booked off of work and this year one of our excursions is going to be a weeklong canoe trip here in Ontario. We will be canoeing, camping and hiking our way along the river and of course, I want to bring my Mavic 2 Pro to capture some nice footage. Due to the nature of the trip, I will need a case that can protect my Mavic 2 Pro from water, mud and all the elements that it could be facing such as rain and even taking a plunge in the river if we happen to tip.
I have researched many waterproof hard cases for the Mavic 2 Pro and decided to go with the Official case that DJI sells for the Mavic 2 series. I thought the layout and size of the case is perfect for what I needed. We have limited room in the canoe for gear so I didn't want a case that was too bulky but could still hold all the gear I need and this case fit the bill perfectly. The case has a nice finish that looks very professional and is rated for impacts and drops from 1 meter and has a waterproof rating of IP67. This should provide me with an ample amount of protection and keep it safe no matter what situation may arise. This case is a little pricey at 118 US dollars but as long as it keeps my Mavic 2 Pro dry in an emergency it will be well worth it.
Official Mavic 2 Case: http://bit.ly/2FL5Y6c