Essential GoPro Time-Lapse Gear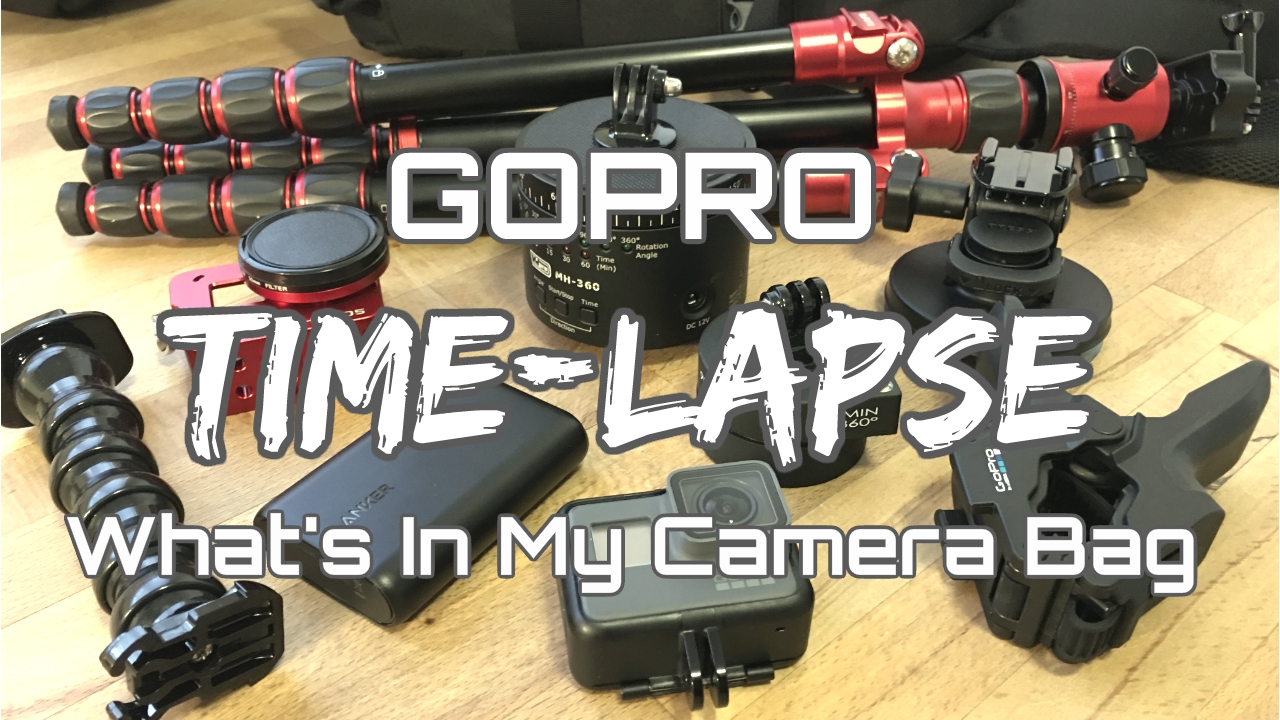 If you are new to creating time-lapses with your GoPro and are not quite sure what gear you should get, I have put together a list of essential GoPro time-lapse gear and accessories to help you capture stunning time-lapse with your GoPro Hero 5 Black or previous generations. Some of the items listed are more important than others so you can prioritize what is needed and get thing bit by bit when you are able. The GoPro is an amazing camera for capturing time-lapses all by itself, so really all that is needed to start out is your GoPro and a way to mount it in a stable position.
My List Of Must-Have GoPro Time-Lapse Accessories
Item 1 – GoPro Hero 5 Black: The first thing you will need is your GoPro. If you are looking to purchase your first GoPro I recommend going with the Hero 5 Black but really the Hero 4's are just as good and can still produce incredible results as well.
U.S. – Hero 5 Black: http://amzn.to/2m8cs1v
Canadian – Hero 5 Black: http://amzn.to/2mT3Vzq
Item 2 – MeFoto Tripod: Probably the most important piece of equipment you will be using when creating GoPro time-lapse is a tripod. I use the MeFoto "RoadTrip" tripod and am very happy with it. It's light, durable and stable. You have to bonus option of converting it to a monopod if needed. Now you don't have to go with an expensive tripod if you are just starting out. The are plenty of decent value tripods that will work just fine after all the GoPro is not that heavy of a unit.
U.S – MeFoto Tripod: http://amzn.to/2mGNae2
Canadian – MeFoto Tripod: http://amzn.to/2m7ZDEr
Item 3 – Anker Power Bank: I always recommend bringing along a power bank while out capturing time-lapses. There is nothing worse than running low on battery power when you are still recording. This is especially a must-have item when creating long night-lapses. Night lapses are general shot longer than day time-lapses and far exceed the Hero 5 Black battery capacity. Plugging into an external charger allows for long overnight time lapses. Anker is my brand of choice when it comes to charging my GoPro. They have several sizes to choose from and charge fast and reliably. Their 10000 mAh power bank is a nice mix of portability and power.
U.S. – Anker Power Bank: http://amzn.to/2m87amv
Canadian – Anker Power Bank: http://amzn.to/2n295ID
Item 4 – GoPro Jaws Clamp: Whenever I head out to film a time-lapse with my GoPro I always pack the GoPro Jaws Clamp Mount. This mount can be clamped to many things and it is strong and secure. I find that the GoPro Jaws Clamp can be more practical in many situations. If you are going to create a time-lapse of a busy street using a tripod you run the risk of someone bumping it and ruining the entire shot. With the Jaws Clamp, you can mount your GoPro on posts or street signs up high or low but always out of the way. For this reason, it makes it to my list of must-have accessories for creating GoPro time-lapses.
U.S. – GoPro Jaws Clamp: http://amzn.to/2m89VEp
Item 5 – GoPro Tripod Mount: This little item is inexpensive but is a must-have item in order to mount your GoPro to your tripod. However, before purchasing one, check the gear you already own. Many GoPro poles and selfie sticks already have one attached to the end that can be unscrewed and mounted to your tripod. Got to save money when you can!
U.S. GoPro Tripod Adaptor: http://amzn.to/2mTqDHC
Canadian – GoPro Tripod Adaptor: http://amzn.to/2mTaemr
Item 6 – VidPro Motorized Pan Head: The VidPro motorized pan head helps you create dynamic movement in your GoPro time-lapse. This pan head rotates a full 360 degrees but unlike traditional egg timer style pan heads it gives you a lot more options. With this pan head, you can set the direction, angle, and speed. This comes in handy if you only want to do a 30-degree pan motion time-lapses but still want to record for an hour. It has a built-in rechargeable battery that gives you plenty of recording time. This unit also comes with a GoPro adaptor and a smartphone adaptor.
U.S. – VidPro Motorized Pan Head: http://amzn.to/2m85PMn
Canadian –  VidPro Motorized Pan Head: http://amzn.to/2mTmwv6
Item 7 – Flow Mow Pan Head: This is simple egg timer style 360-degree rotating pan head for GoPro's. This is their 120-minute version. So it takes 120 minutes to do a full 360-degree rotation. They also have a 60-minute version as well. I like the 120-minute version as it moves slower and still allows you to capture enough data even if only doing a 30 or 90 degree time-lapse. This pan head is well-built and affordably priced.
U.S – Flow Mow Pan Head: http://amzn.to/2lsQ8CI
Canadian – Flow Mow Pan Head: http://amzn.to/2mTmCD9
Item 8 – Aluminium Frame for Hero 5 Black: Now this is more of an optional accessory. It does not affect the outcome of your time-lapse at all. I just like using it while shooting time-lapses with my GoPro as added protection. The rigid aluminum design helps protect against bumps and drops, plus as an added bonus it looks cool.
U.S. Aluminium Frame: http://amzn.to/2mq72Bd
Canadian: Aluminium Frame: http://amzn.to/2mHnIox
Item 9 – GoPro Suction Cup Mount: This item is more of an optional item. It's not my go-to mounting solution for most time lapses but can come in handy sometimes. If doing a drive-lapse then this is your best choice for mounting your GoPro to your car's windshield or exterior. I sometimes use the GoPro suction cup mount when doing tradition time-lapse in Hotels from the balcony or a window. It's an easy way to get a nice time-lapse of the city.
U.S. – GoPro Suction Cup Mount: http://amzn.to/2lt8C5X
GoPro Vlogging Case | How To Connect A Microphone To The GoPro Hero 7 Black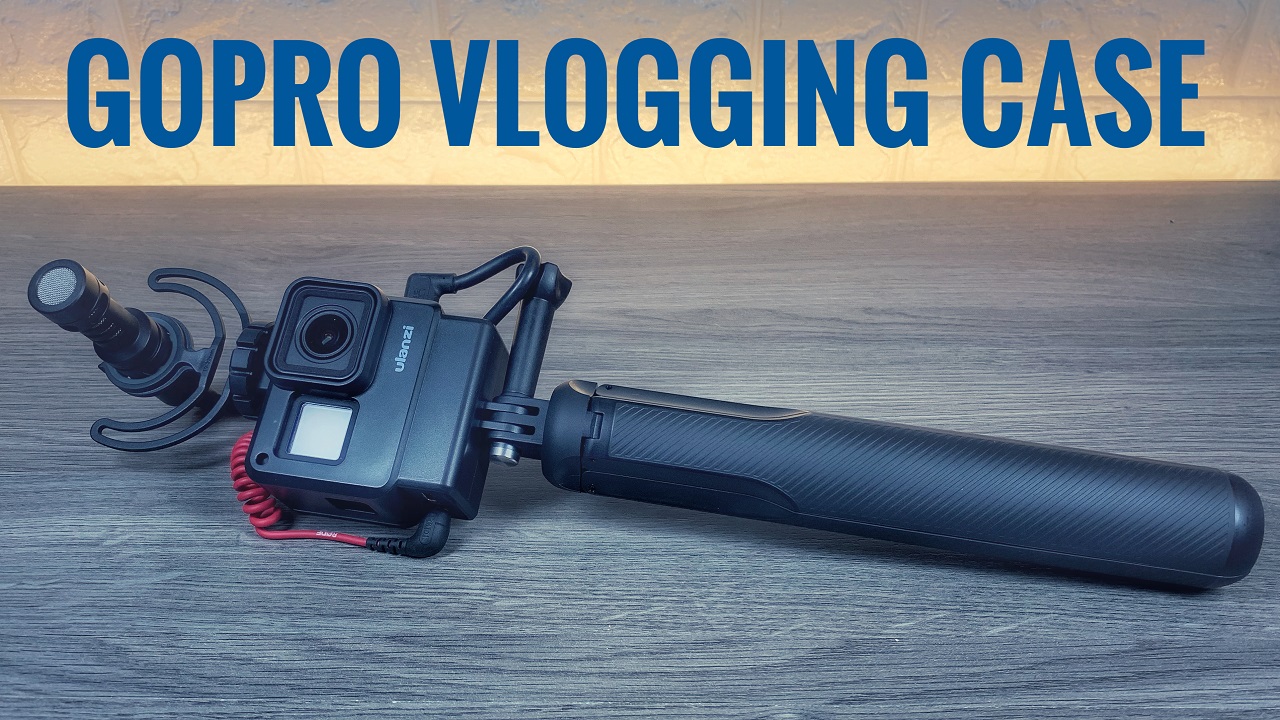 In this video review, we are taking a closer look at a new style of casie for the GoPro Hero 5/6/7 Black that is aimed at vloggers. This new style of case or as some would call it "housing" has a built-in cavity that can hold the GoPro microphone adapter. When connecting a microphone to the Hero 7 Black you must use GoPro's microphone adapter which for the most part is a big brick. In the past when you set up a GoPro vlogging rig you would have this adapter hanging off the back and it would always be in the way. There are some DIY methods for managing all these cables and adaptors but they really just were not all that convenient.
A few months ago these new styles of GoPro vlogging cases with a built-in microphone adapter holder started popping up on Amazon and eBay. I ordered one in to take a look at it and I really was quite impressed and wondered why it took so long for someone to come up with this idea. The other necessary component when setting up a GoPro Vlogging rig is you need a way to attach your microphone, most commonly this is called a cold shoe. In the past, there have been many offerings of aluminum GoPro cases that had a built in cold shoe and for the most part, they have always worked well (except dangle mic adapter). The downside to these cases is they were quite heavy and added a lot of bulk to your rig. This new style of vlogging case is made of durable plastic and is significantly lighter. They also feature a raised cold shoe for connecting a microphone, this raised cold shoe helps keep the microphone out of the GoPro's wide field of view.
You can watch our video review of this new style of GoPro Vlogging case that is compatible with the GoPro Hero 7 Black, Hero 6 Black and Hero 5 Black.
GoPro Vlog Case: https://amzn.to/2CysmeM
Rode Microphone: https://amzn.to/2CxL4TV
Fusion Grip: https://amzn.to/2TZANtE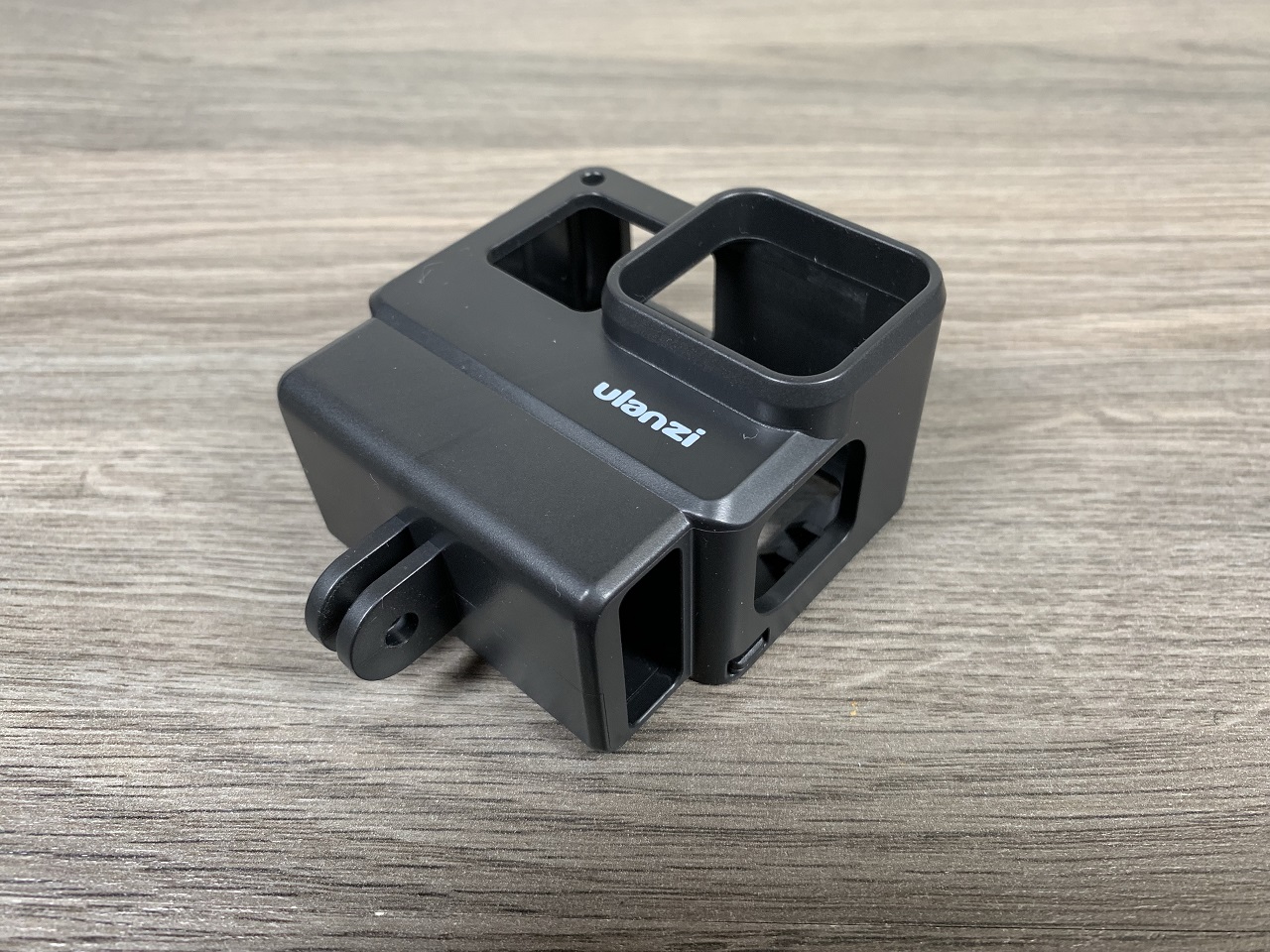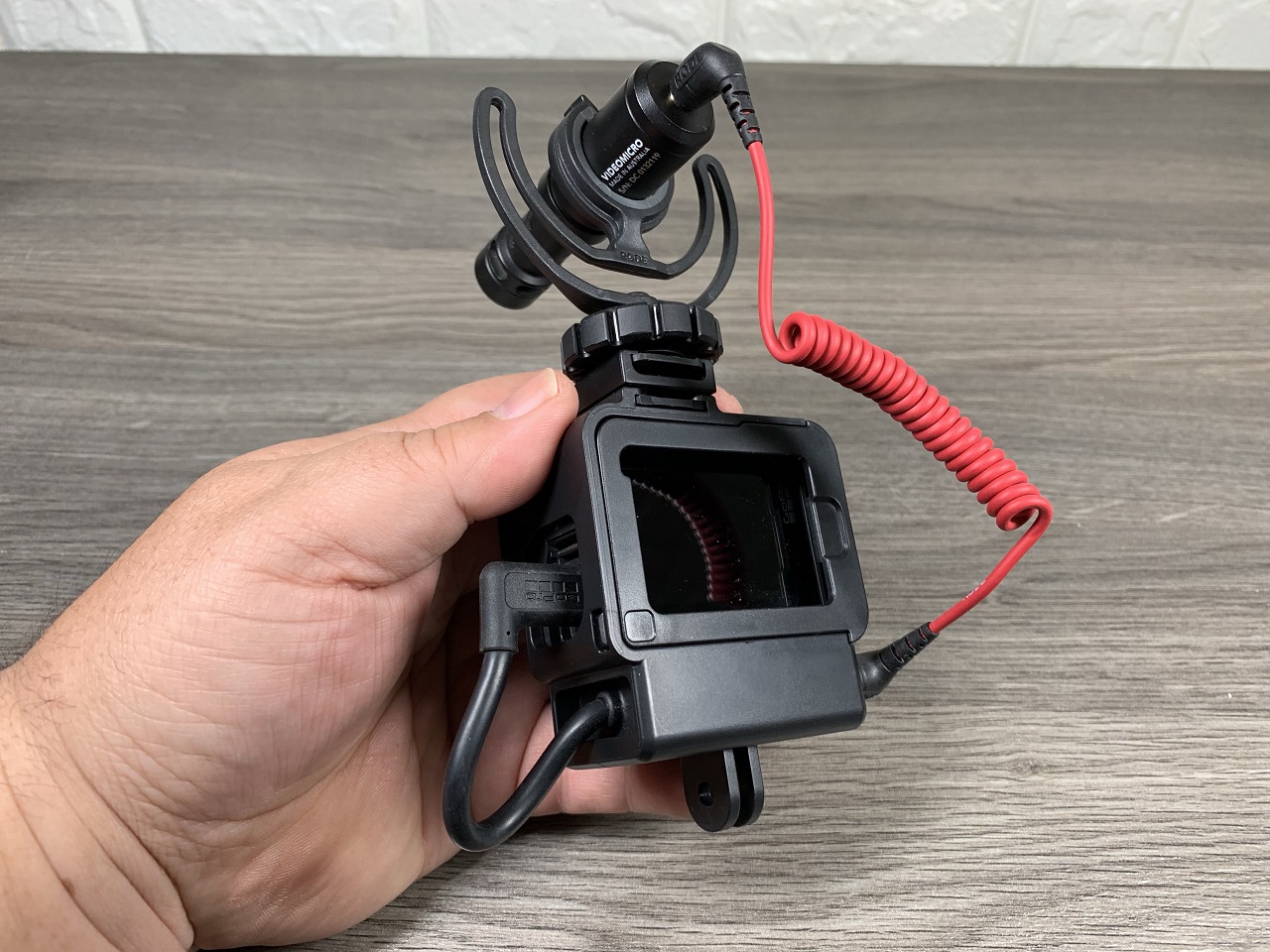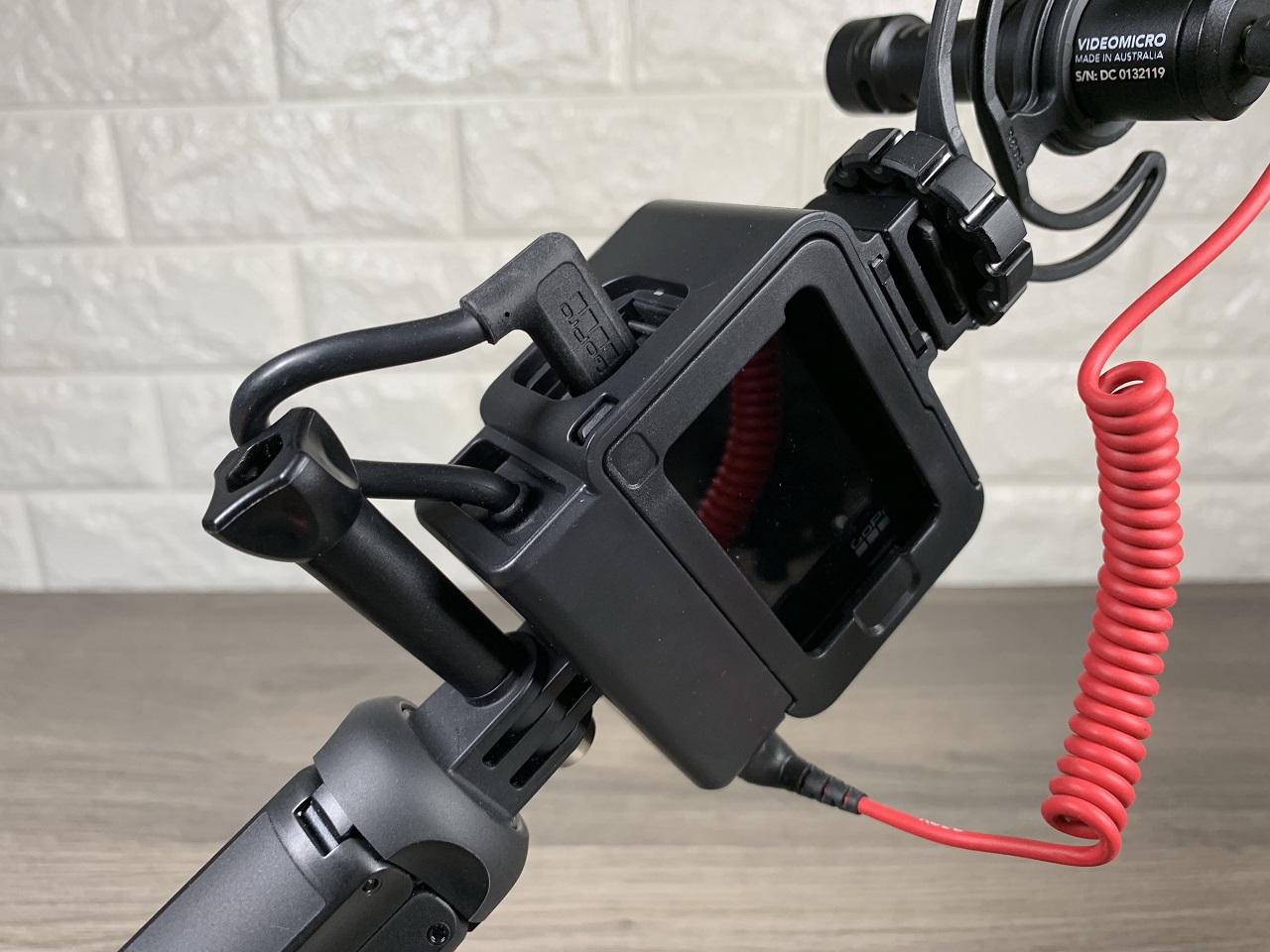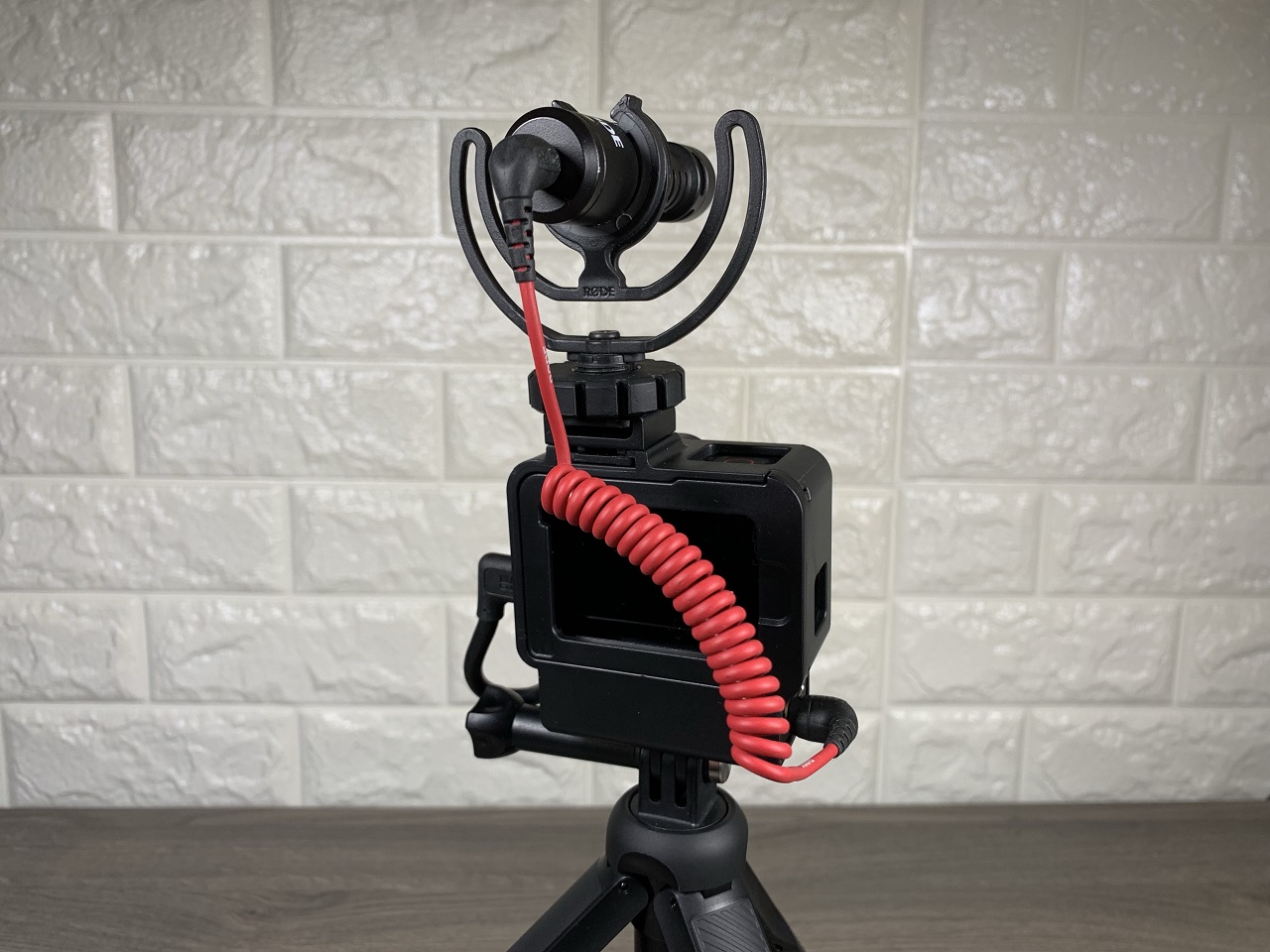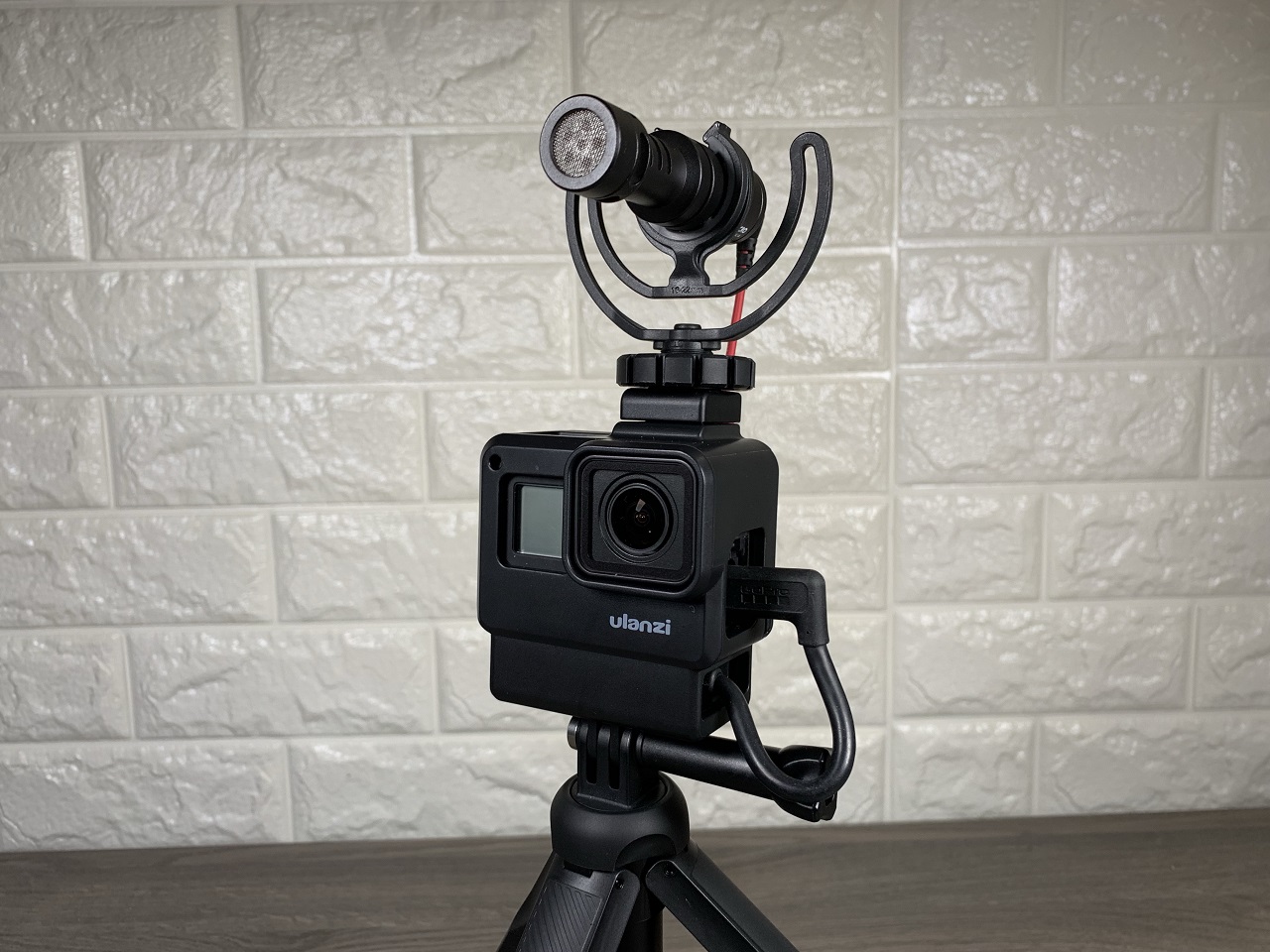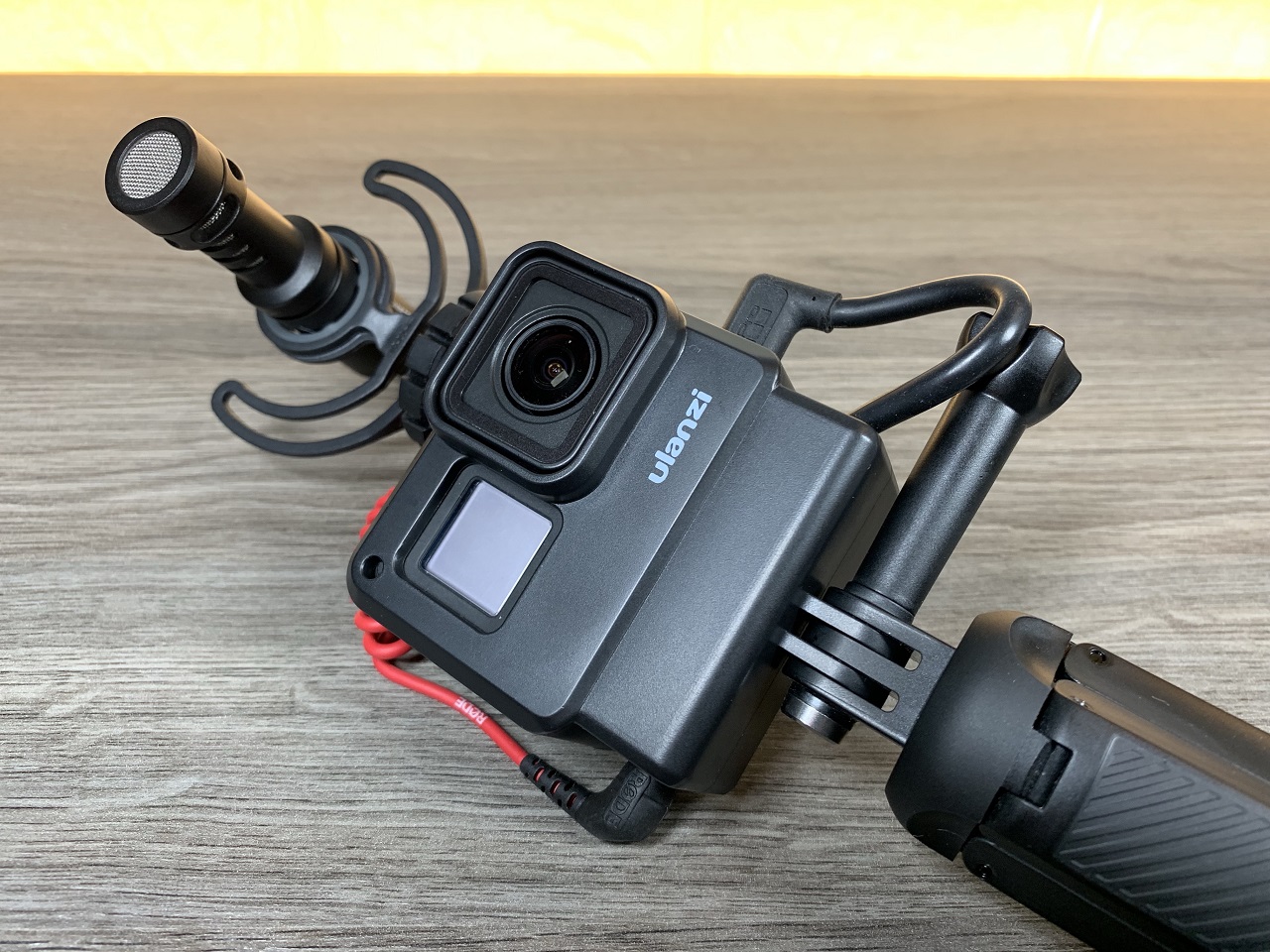 Dusk White Limited Edition Hero 7 Black Unboxing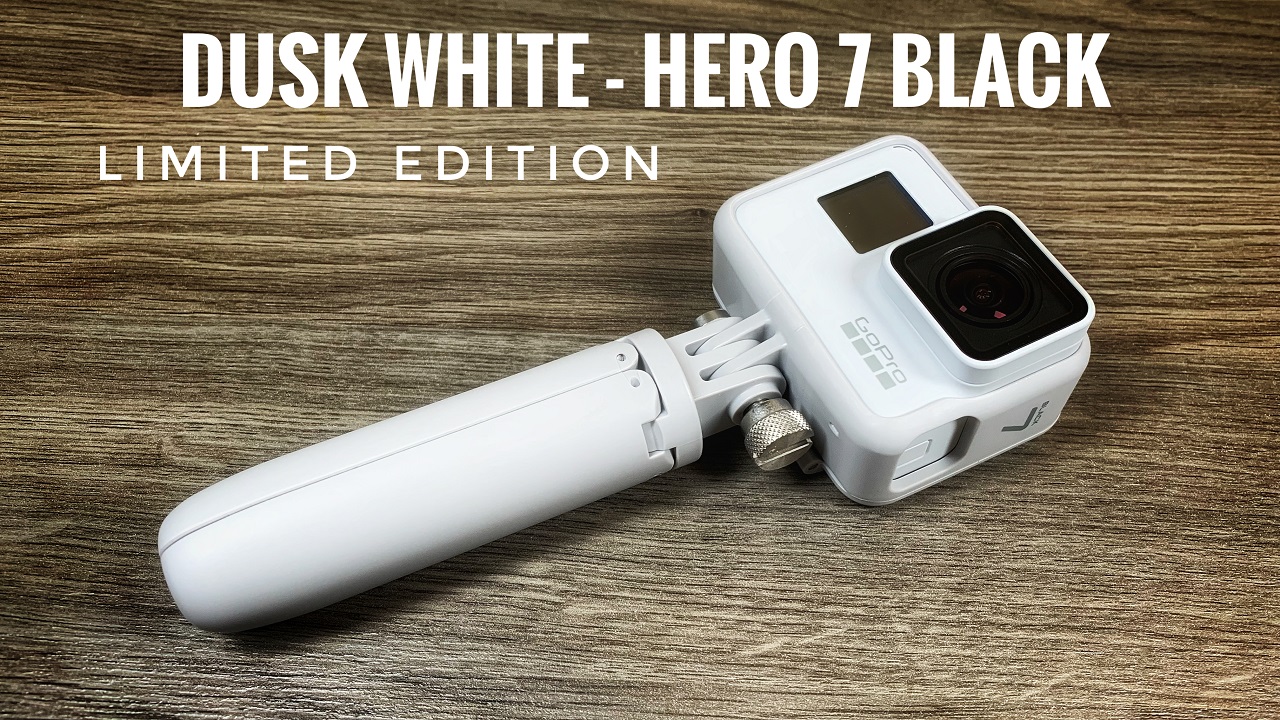 Here is a quick unboxing video of the new GoPro Hero 7 Black Dusk White Limited Edition that GoPro released on March 3. It is available for purchase on the GoPro website as well as select stores around the world. As of the posting of this article, it is not available on Amazon yet and I am not sure if it will be. This new Dusk White GoPro is not to be confused with the Hero 7 White which is GoPro's budget entry level camera, this is a full-fledged Hero 7 Black just with a new limited edition look. There are no hardware changes all internal components, specs, and features are the same as the original Hero 7 Black.