GoPro and Action Camera Light From FreeWell Gear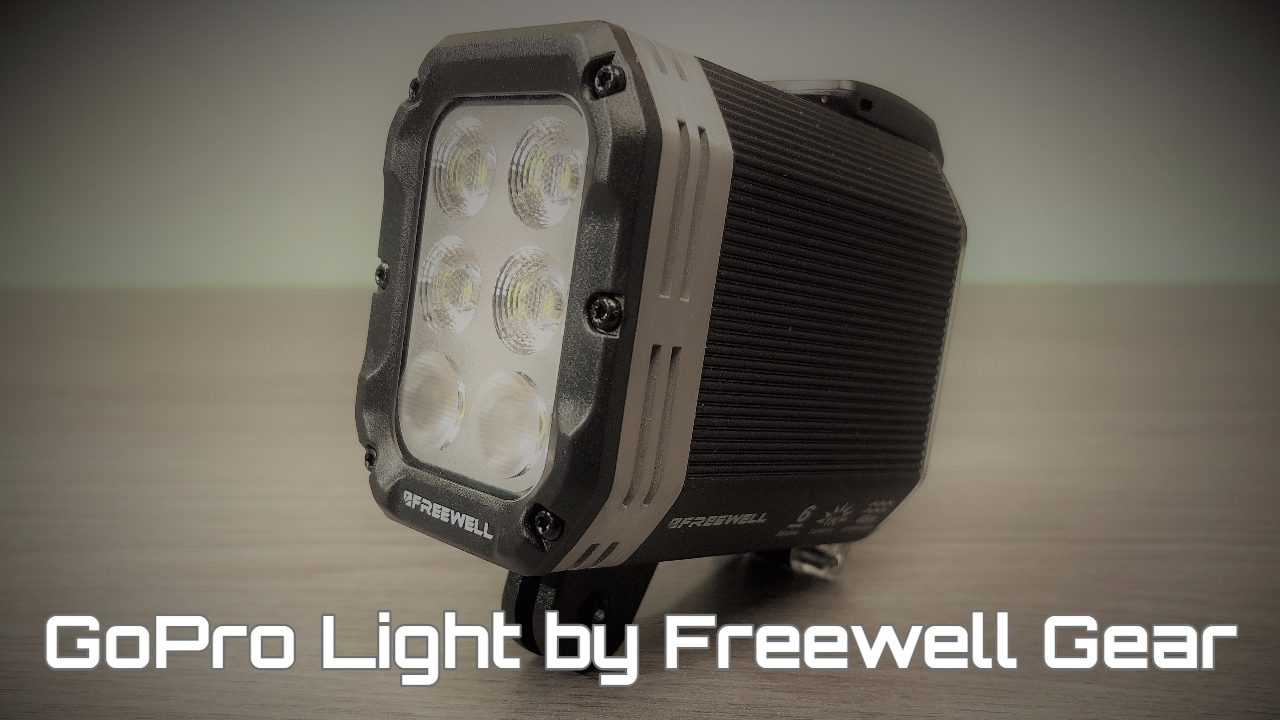 In this YouTube video review, we take a look at the waterproof GoPro and action camera light by FreeWell Gear. This tiny little light is extremely bright and extremely durable as it is constructed of a high-grade aluminum. It is waterproof to at depths of 40 meters (130 ft) with IP 68 rating. This also makes it a great choice for outdoor shooting as dust and elements will not affect its performance.
Unlike other small action camera lights that can easily overheat and shut down, this camera has a built-in overheating system that will kick in when the temperature of the light reaches 55 degrees allowing you to keep on shooting for extended periods of time.
This compact action and GoPro camera light has a removable 2200 mAh battery that can be charged independently from the main camera body, a very nice concept as it allows you to keep shooting while you recharge your spare batteries. It is rated to run for 3.5 hours in between charges. It offers 3 different light modes including targeted, ambient and wide to adapt to a variety of lighting needs. Each mode offers various brightness intensities. All in all, this is one of the best choices for small action camera lighting for both video and photography, a nice durable light that works great outdoors and underwater.
Freewell GoPro Light (USA) http://amzn.to/2BGXNS3
Freewell GoPro Light (CAN) http://amzn.to/2jKYRfM
The following is included with this light kit:
Light Unit
1 Battery
Spare Gasket
GoPro Dual Mount
Short Micro USB Charging Cable
Instruction Manual
1 Short Thumb Screw
1 Long Thumb Screw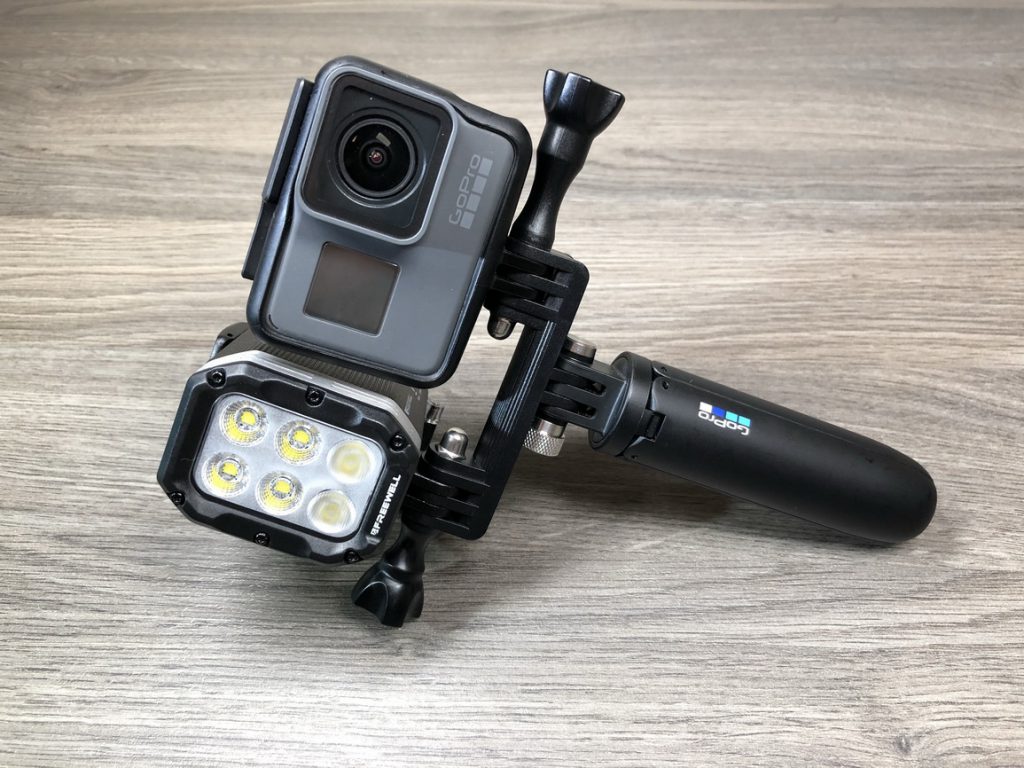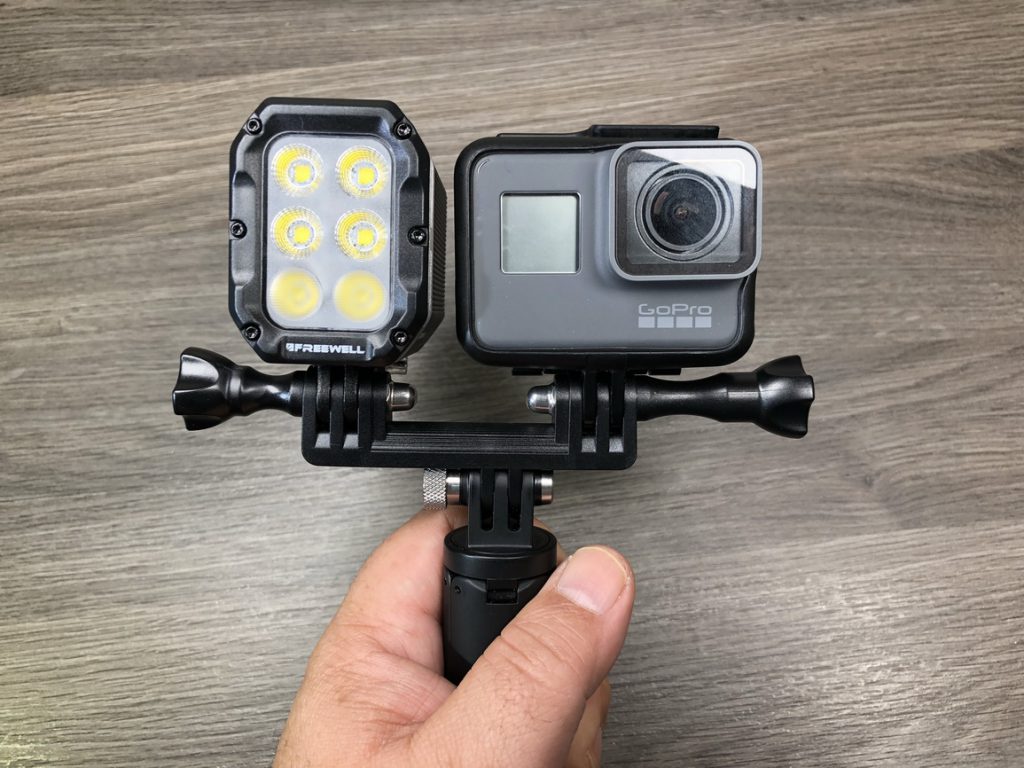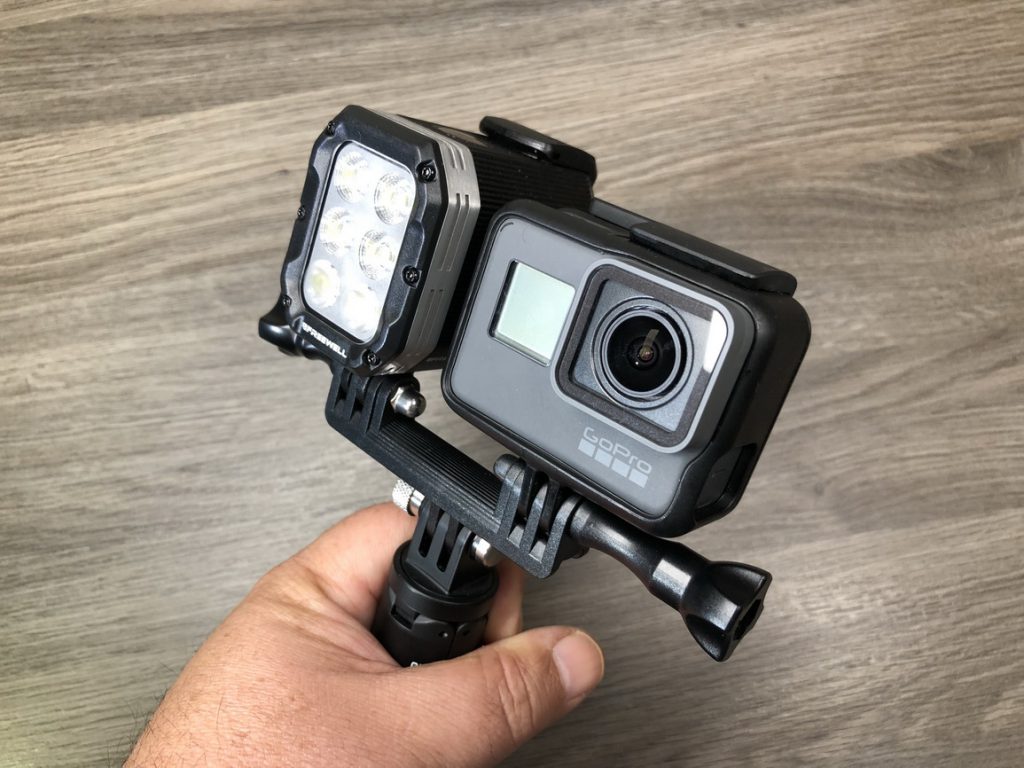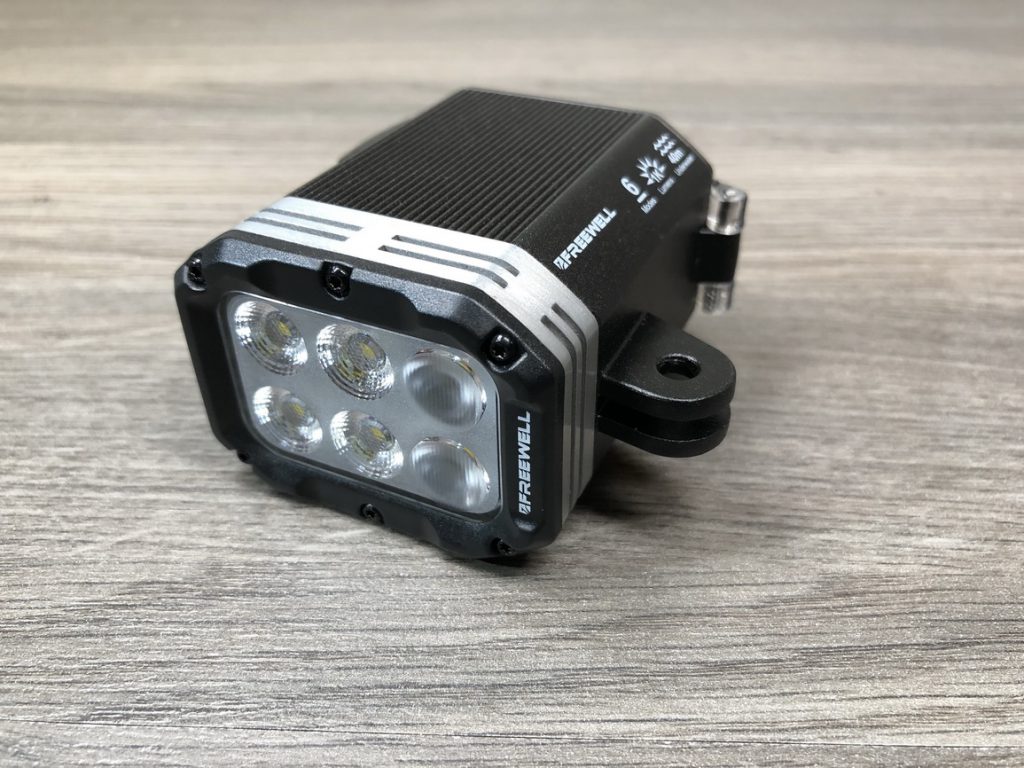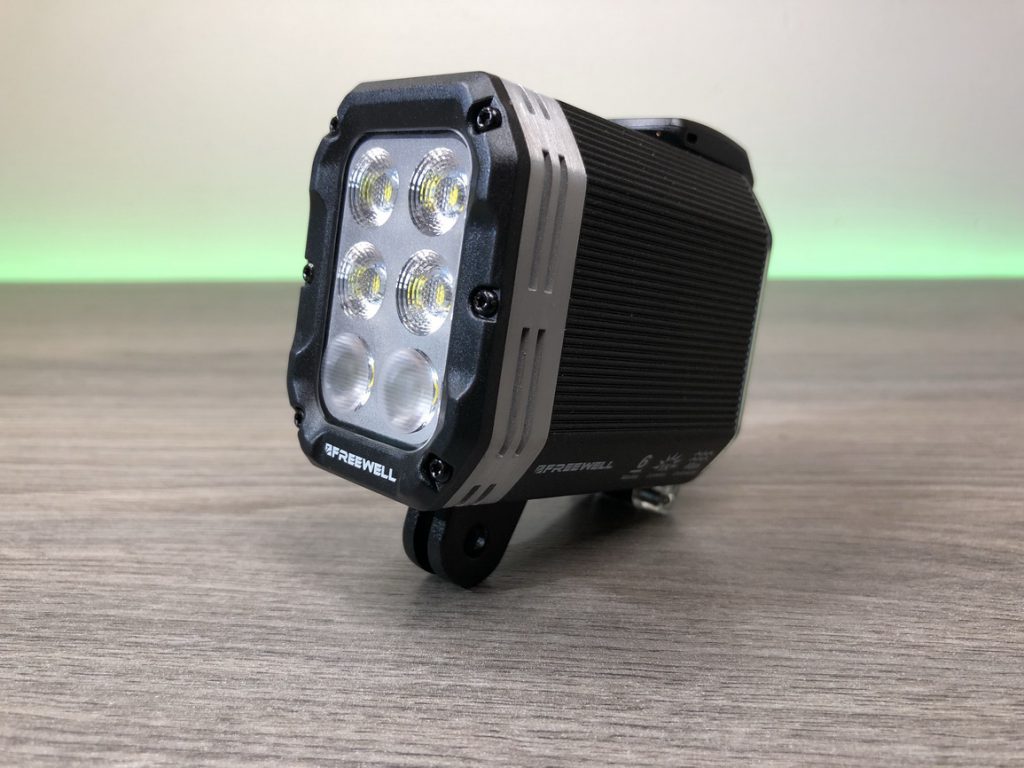 Freewell GoPro Light (USA) http://amzn.to/2BGXNS3
Freewell GoPro Light (CAN) http://amzn.to/2jKYRfM
My 2019 Minimalist GoPro / Camera Travel & Adventuring Kit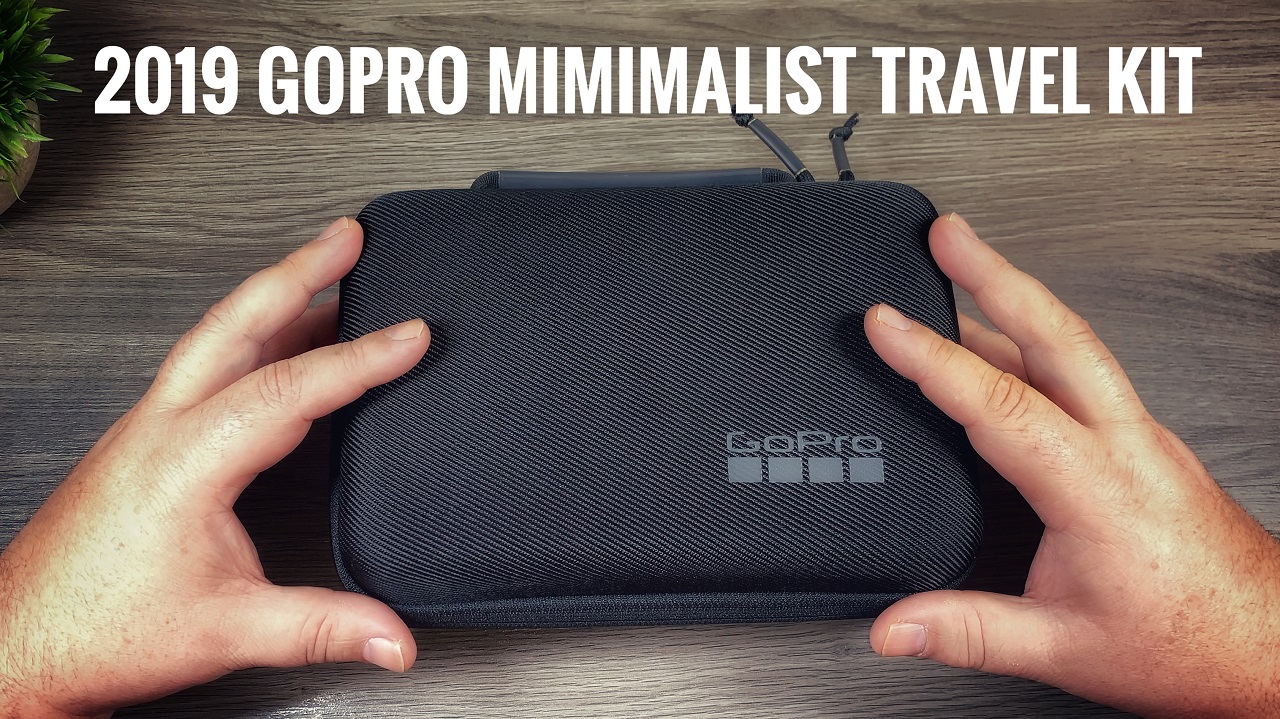 UGreen GoPro Power Bank & Charger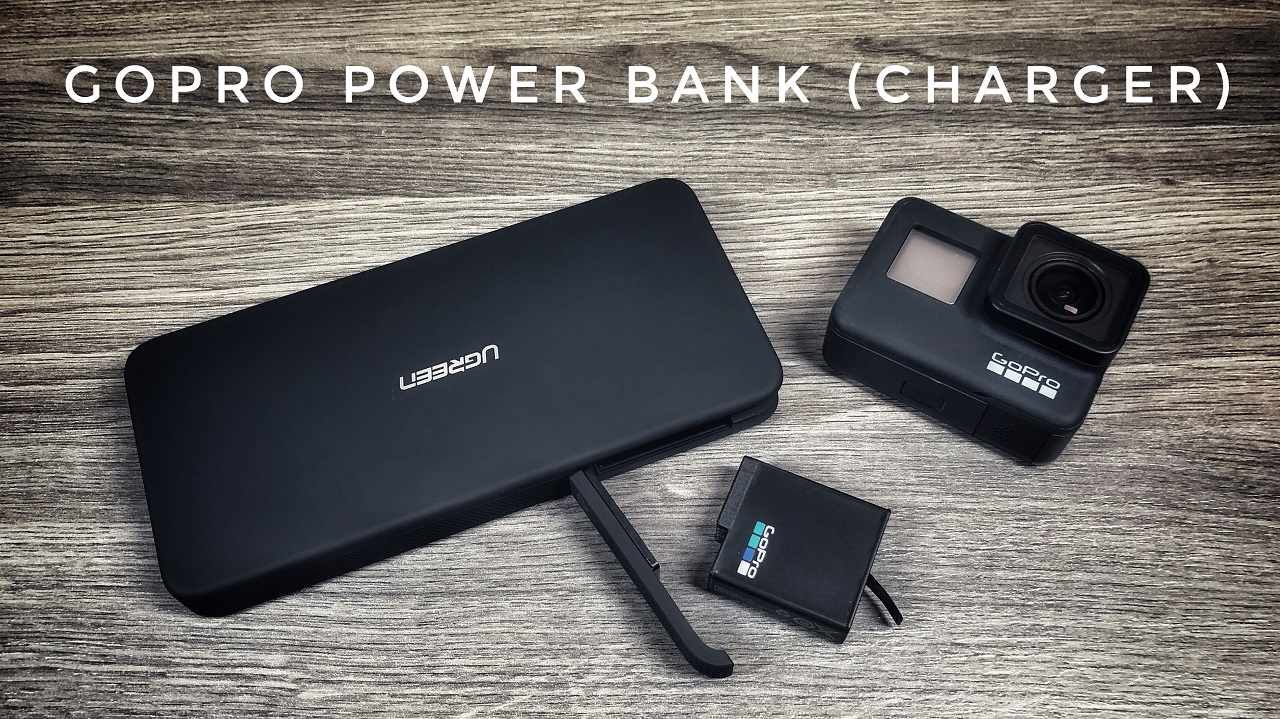 In this video review, we are taking a closer look at the UGreen GoPro power bank and charger. This power bank packs 10,000 mAh of power and can be used how any traditional power bank can be used. It has a USB-A port that can be used to charge any devices such as GoPro's, smartphone or any device that supports USB charging. It has a USB-C port that is input only for recharging the power bank. What makes this power bank shine is that it has a built-in GoPro charging bay which allows you to insert a GoPro battery and securely charge it even while on the move. This can be quite useful for those who are out adventuring and don't what to pack a lot of gear You can quickly recharge GoPro batteries without having to pack extra chargers or cables. This GoPro power bank is compatible with GoPro Hero 5 Black, Hero 6 Black and Hero 7 Black batteries. It also supports the batteries for the low-cost GoPro Hero that was released in the spring of 2018. You can charge 6 GoPro batteries on a single charge.
The unit has a black rubberized finish, It looks and feels durable. I can not attest to longevity as I have only been using it for about a month, but I will update this post if I have any issues with it over time. All in all a nice all in one GoPro charger and power bank. Definitely a nice addition to any GoPro camera bag.
UGreen Power Bank: https://amzn.to/2t4koVL