GoPro Handlebar / Seat Post / Small Tube Mount Review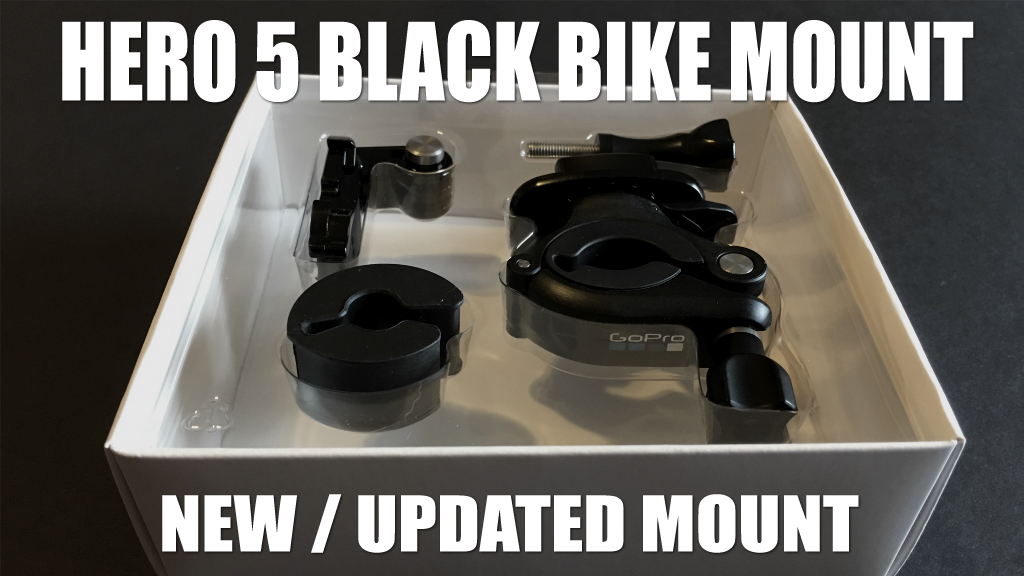 Here is a video review of the new GoPro Handlebar mount that they launched last fall alongside the Hero 5 Black and Hero 5 Session. This is an updated model to the traditional bike mounts that they sell. In this video, I do an unboxing and go over all the contents of the box and then do a quick demonstration to show you how it all works.
One of the nice features of this new GoPro bike mount is the fact that the head rotates. This makes it very easy to capture the angle you want. The turning head has notches to keep it firmly in place once you have set your desired angle. I love the fact that they went with the buckle style mount receiver instead of a transitional mount. This makes mounting your GoPro from one spot to another easy. If you like to film from different parts of the bike while your cycling, mountain biking or riding your dirt bike or motorcycle you could use multiple mounts and quickly move your GoPro from one location to the other with the quick mount buckle.
The kit comes with 2 rubber inserts that allow you to attach the bike mount to a variety of pole or tube diameters. This is nice as all bikes are a little different and allow you to attach to large or small tubes.
View On US Amazon: http://amzn.to/2m0bQLn
View On Canadian Amazon: http://amzn.to/2miG1jb
All in all, I think this is a nice quality product from GoPro, very versatile and reasonably priced compared to some of their other mounts. This mount attaches and removes easily making it a breeze to move from bike to bike. I definitely recommend the GoPro handlebar mount no matter if you're a professional cyclist or just want to grab some nice shots of the kids riding their bikes It is well worth the money and definitely makes it into my top 10 must have GoPro accessories. The one slight downfall that I dislike is the fact that when removing the mount I found from time to time the rubber adjustment fitting would sometime fall out. I could possibly see this piece being lost in the future if I am not careful.
Tips & Tricks For The GoPro Hero 7 Black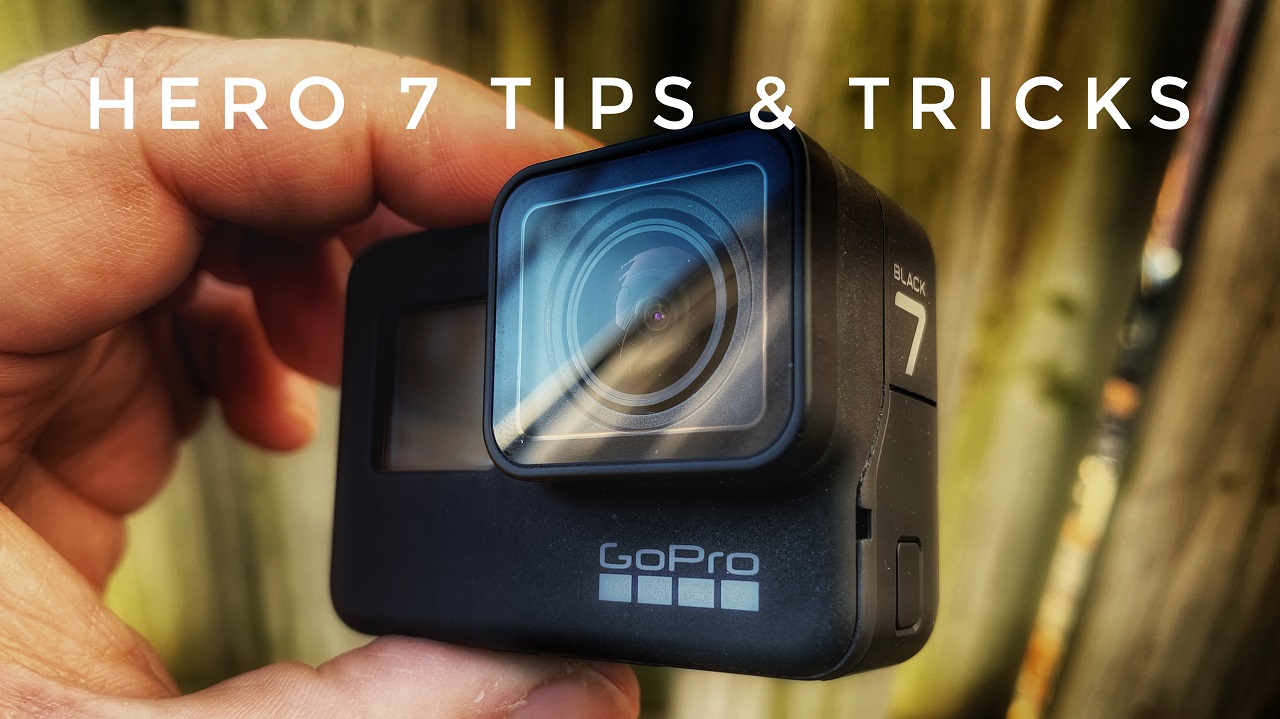 Every year I put together a tips and tricks video for the current generation of GoPro Cameras as a way to help new users get the most out of their GoPro. Some of these tips are similar to the older GoPro"s but there are some new tips that are unique for the Hero 7 Black. Some of the tips include:
Removing Protective Lens Cover
Removing Battery Door
Front LCD Navigation
Charing/Using With Power Banks
ISO Settings for Time-Lapses
Flat Colour Profile
Disabling LED's & Beeps
Playback Footage In SlowMotion
Battery Saving Tips
Watch our YouTube tips and tricks video for the GoPro Hero 7 Black.
Buy GoPro Hero 7 Black: https://amzn.to/2D5Ykjg
Hero 7 Black Beginners Guide | How To Get Started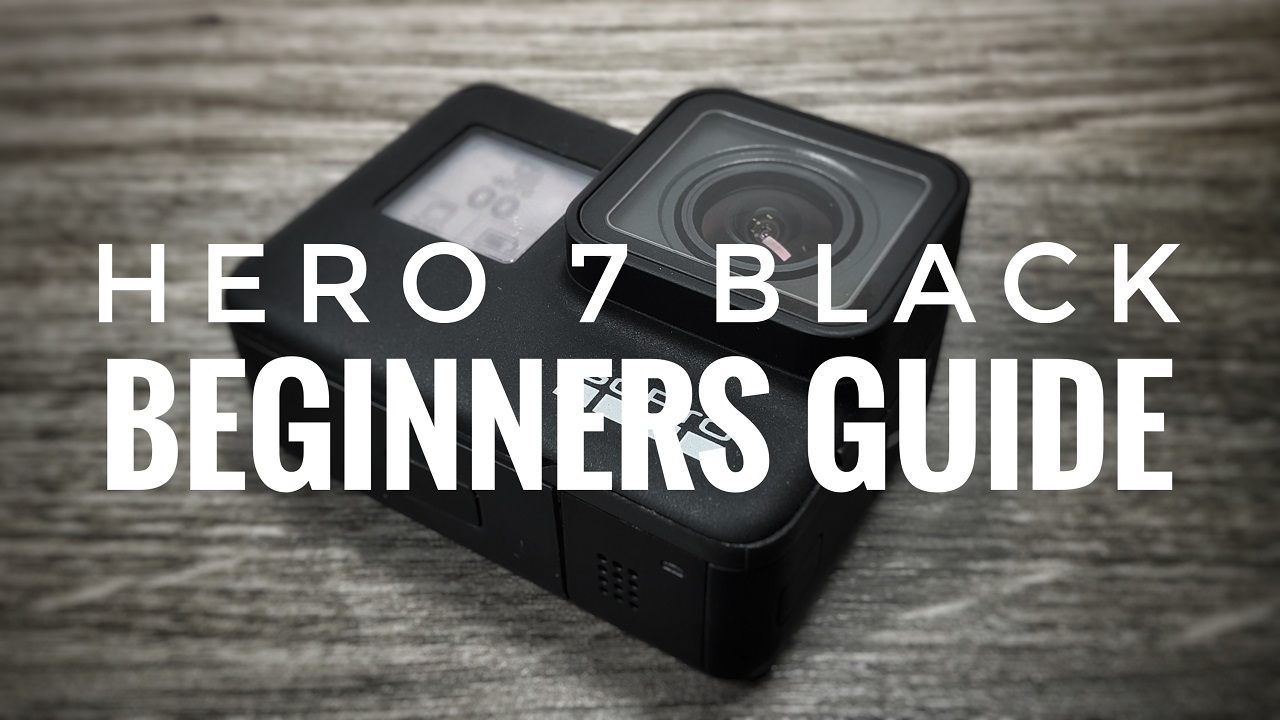 Every year when GoPro releases a new generation camera we always create a beginners guide to help those who are brand new and have or will be purchasing their very first GoPro. In September GoPro introduced the new GoPro Hero 7 Black and so we have created a newly updated beginners guide just for it. This beginners guide is created for those who have no experience and have never used a GoPro. In this beginners guide, we cover such topics including:
Unpacking your new GoPro Hero 7 Black.
How to mount your GoPro Hero 7 Black.
Install the battery in the Hero 7 Black.
How to charge the GoPro Hero 7 Black.
Best memory for the Hero 7 Black.
Powering on and setup of the Hero 7 Black.
Connecting the Hero 7 Black to the GoPro Quick app.
Shooting modes on the Hero 7 Black.
Menu tour of the Hero 7 Black.
Voice commands for the Hero 7 Black
How to use quick capture.
Essential gear for the GoPro Hero 7 Black.
This is part one in our beginners guide series for the Hero 7 Black. Part 2 will cover what to do next once you have filmed some great content. We will go over how to transfer your content to your smartphone or tablet so you can share it and even edit it for those who want to take their GoPro content a step further. We will also cover the GoPro app and GoPro Quik app in more detail.
Hero 7 Black: https://amzn.to/2Djgyis
Best Memory: https://amzn.to/2qmyLmX
Other GoPro Hero 7 Black gear to consider.
GoPro Shorty: https://amzn.to/2JuD885
GoPro Charger: https://amzn.to/2PuDaT5
Floating Hand Grip: https://amzn.to/2PBkLnx
GoPro Case: https://amzn.to/2qnej5x
Silicone Sleeve: https://amzn.to/2yKAVBh
Power Bank: https://amzn.to/2SzgzDD
GoPro Backpack: https://amzn.to/2qmRVZP
Extension Pole: https://amzn.to/2PxLtNL
Bike Mount: https://amzn.to/2EXcAxG