Solar Charger for Your GoPro | Anker PowerPort Solar Review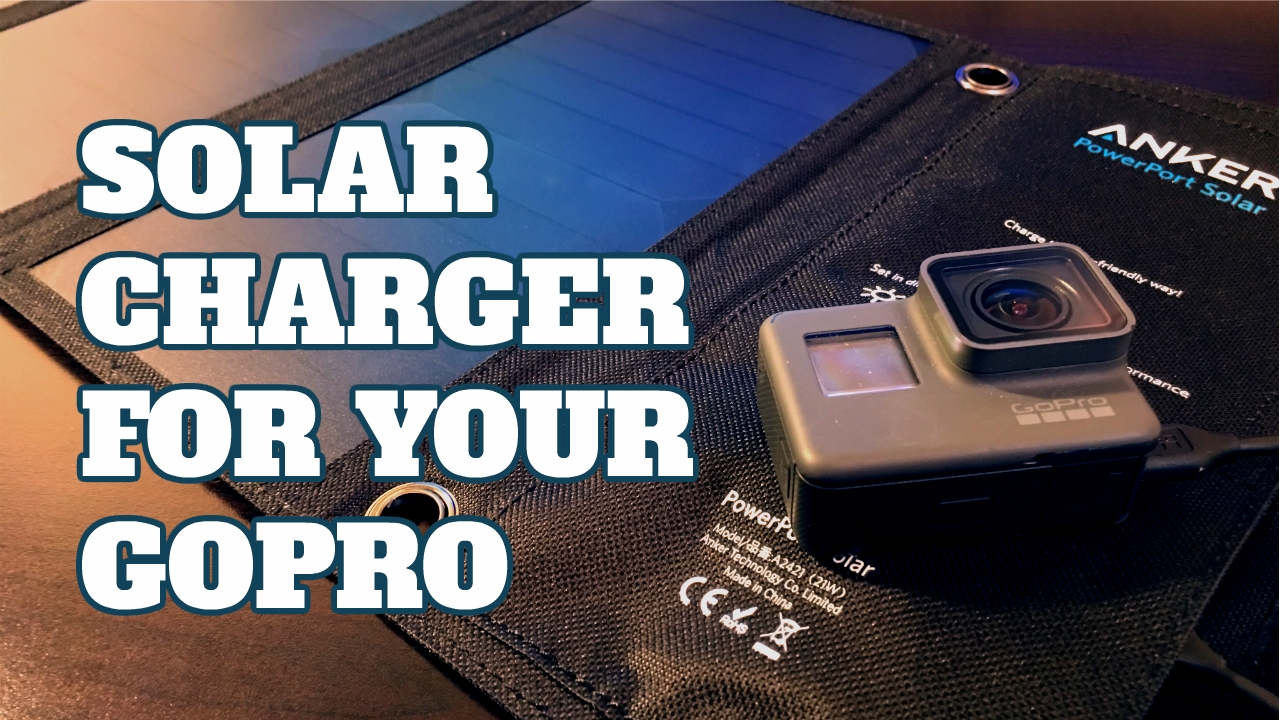 If you are like me, there are some adventures you plan where hydro will not be available but you still need a way to keep your GoPro's and gear powered while off the Grid. Power banks are your best solution but they don't last forever and can add a lot of weight to your backpack or camera bag which is not ideal if you will be doing a lot of hiking.
The best solution in this scenario is a solar charger for your GoPro. Anker makes the PowerPort solar and it is a lightweight, compact and durable solar charger for your GoPro that performs very well even in cool and cloudy conditions. During my testing on an overcast 1 degree (-3 with windchill) Canadian winter day I could get about a 23% charge every 30 minutes. You can achieve a full charge of your GoPro's battery in about 2 hours on a cold overcast winter day, that is pretty impressive. I haven't been able to test it on a bright sunny day yet, but even at 2 hours for a charge, I am extremely pleased with. Charging on a bright sunny day will only achieve even better results. The 3-panel unit outputs 2.4 amps per port or 3 amps overall in ideal conditions. Like all Anker chargers, it utilizes its IQ technology delivering the fastest charge your device will handle so you do not have to worry about damaging what every you are charging. It also has short-circuit and surge protection built in to keep your devices safe.
The Anker PowerPort Solar comes in two configurations with about a $10 U.S. price difference between the two. There is a 3-panel version and a 2-panel version. When folded both models occupy the same small footprint, they are extremely light (14.7 oz) and will not take up much room or add a lot of weight to your pack.
PowerPort Solar 3 Panel
U.S. Amazon: http://amzn.to/2nwUaq7
Canadian Amazon: http://amzn.to/2n1jLuG
PowerPort Solar 2 Panel
U.S. Amazon: http://amzn.to/2mSEYXe
Canadian Amazon: http://amzn.to/2nlYTvy
The Anker GoPro solar charger can be utilized in many different ways. You can lay it out on a flat surface or it can be hung on a backpack so you can charge your equipment while you are on the move. It can also be draped over rocks or hung from a tree to keep it out of your way. There is a handy Velcro pocket that contains the USB charging ports. This pocket can also be used to store your devices while charging.
All in all I am very happy with the unit and it has now made its way into my top 10 must have GoPro accessories. This Anker solar charger is not only great at charging GoPro's but it can charge any device that is capable of being charged via USB like smartphones, drones or tablets. In addition, this unit can be used with dual chargers to charge multiple batteries at once and when all your batteries are charged you can plug in your power banks and top them off as well. Think of the possibilities. With the Anker PowerPort solar you don't have to worry about running out of power when on the go.
Update: The sun finally made an appearance were I live and I was able to conduct some tests on a partly sunny day. I found I could get an average of about a 38% charge in 30 minutes in my tests. Just amazing for an inexpensive solar panel. With these results it's easy to conclude that you could easily charge your GoPro in an hour on a sunny day.
You can watch our YouTube video review below.
GoPro Vlogging Case | How To Connect A Microphone To The GoPro Hero 7 Black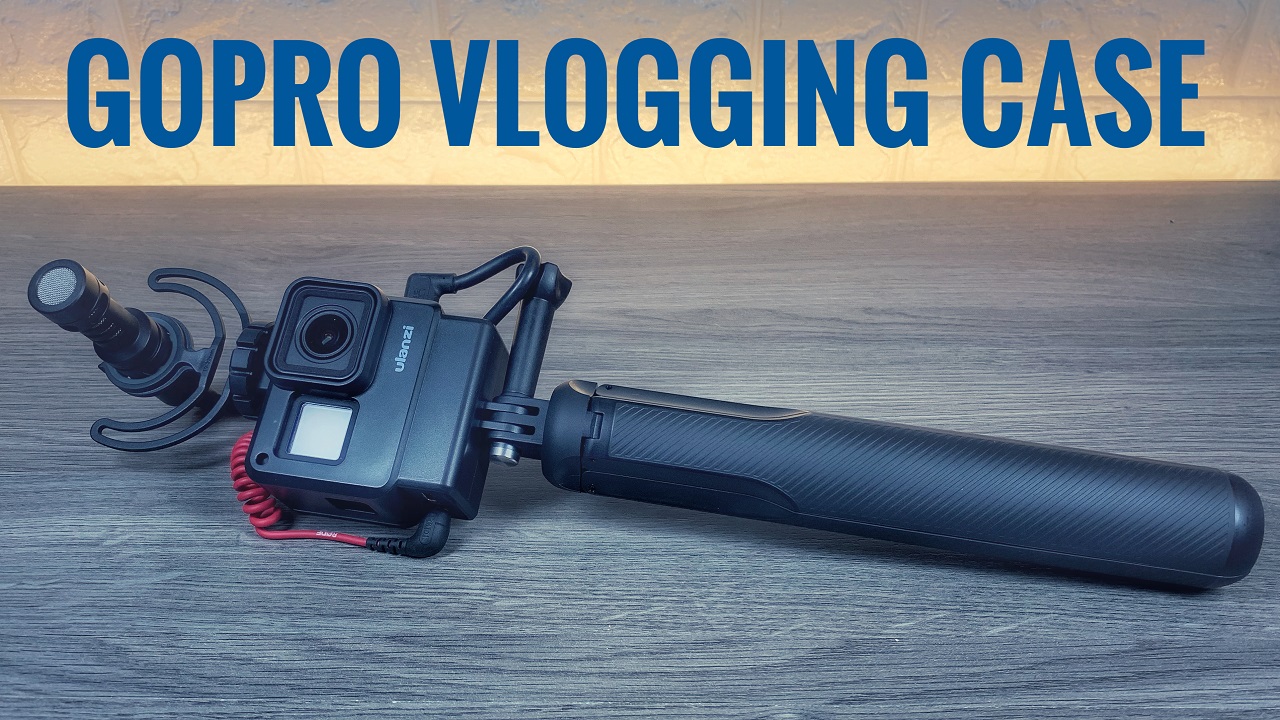 In this video review, we are taking a closer look at a new style of casie for the GoPro Hero 5/6/7 Black that is aimed at vloggers. This new style of case or as some would call it "housing" has a built-in cavity that can hold the GoPro microphone adapter. When connecting a microphone to the Hero 7 Black you must use GoPro's microphone adapter which for the most part is a big brick. In the past when you set up a GoPro vlogging rig you would have this adapter hanging off the back and it would always be in the way. There are some DIY methods for managing all these cables and adaptors but they really just were not all that convenient.
A few months ago these new styles of GoPro vlogging cases with a built-in microphone adapter holder started popping up on Amazon and eBay. I ordered one in to take a look at it and I really was quite impressed and wondered why it took so long for someone to come up with this idea. The other necessary component when setting up a GoPro Vlogging rig is you need a way to attach your microphone, most commonly this is called a cold shoe. In the past, there have been many offerings of aluminum GoPro cases that had a built in cold shoe and for the most part, they have always worked well (except dangle mic adapter). The downside to these cases is they were quite heavy and added a lot of bulk to your rig. This new style of vlogging case is made of durable plastic and is significantly lighter. They also feature a raised cold shoe for connecting a microphone, this raised cold shoe helps keep the microphone out of the GoPro's wide field of view.
You can watch our video review of this new style of GoPro Vlogging case that is compatible with the GoPro Hero 7 Black, Hero 6 Black and Hero 5 Black.
GoPro Vlog Case: https://amzn.to/2CysmeM
Rode Microphone: https://amzn.to/2CxL4TV
Fusion Grip: https://amzn.to/2TZANtE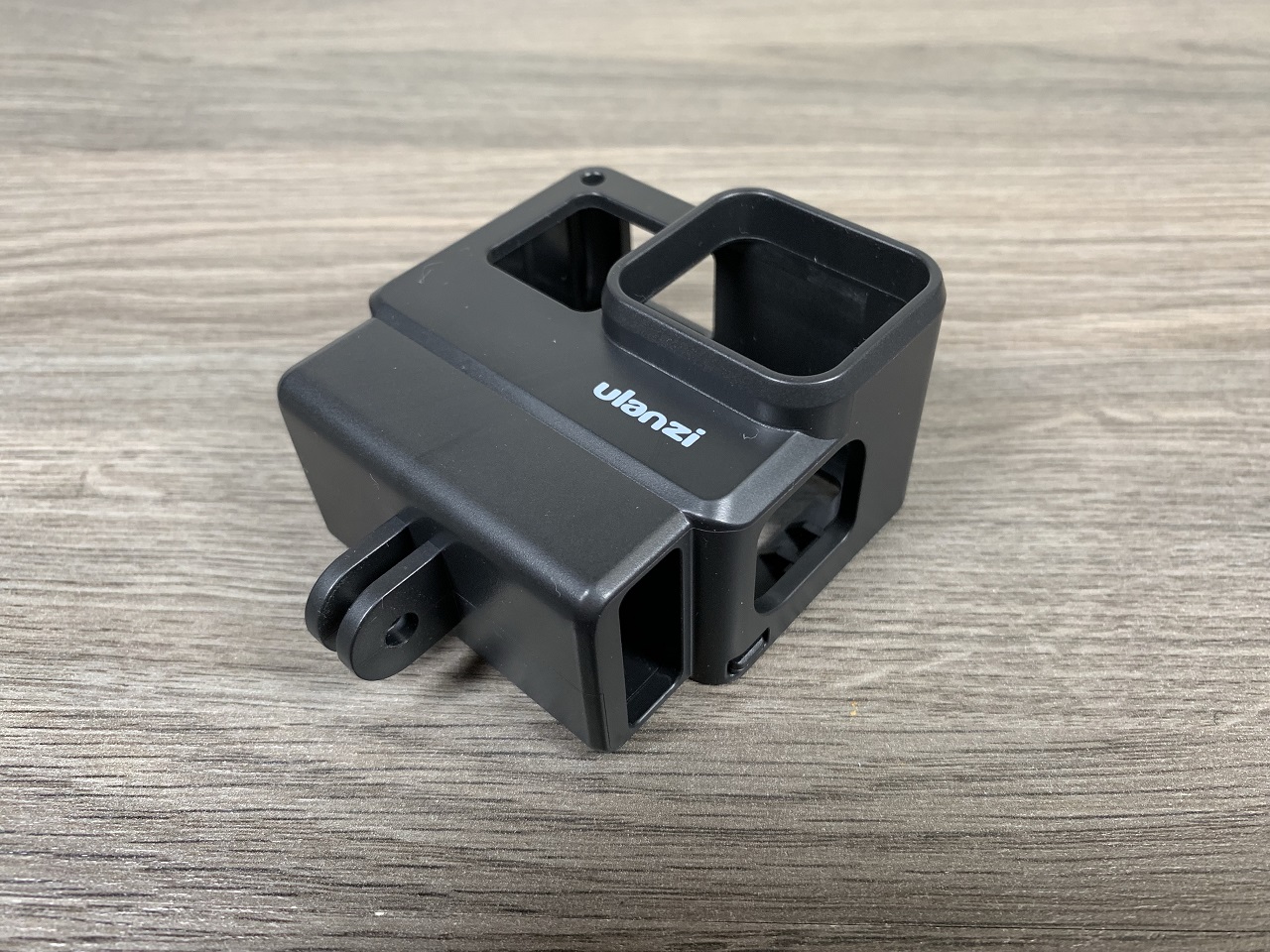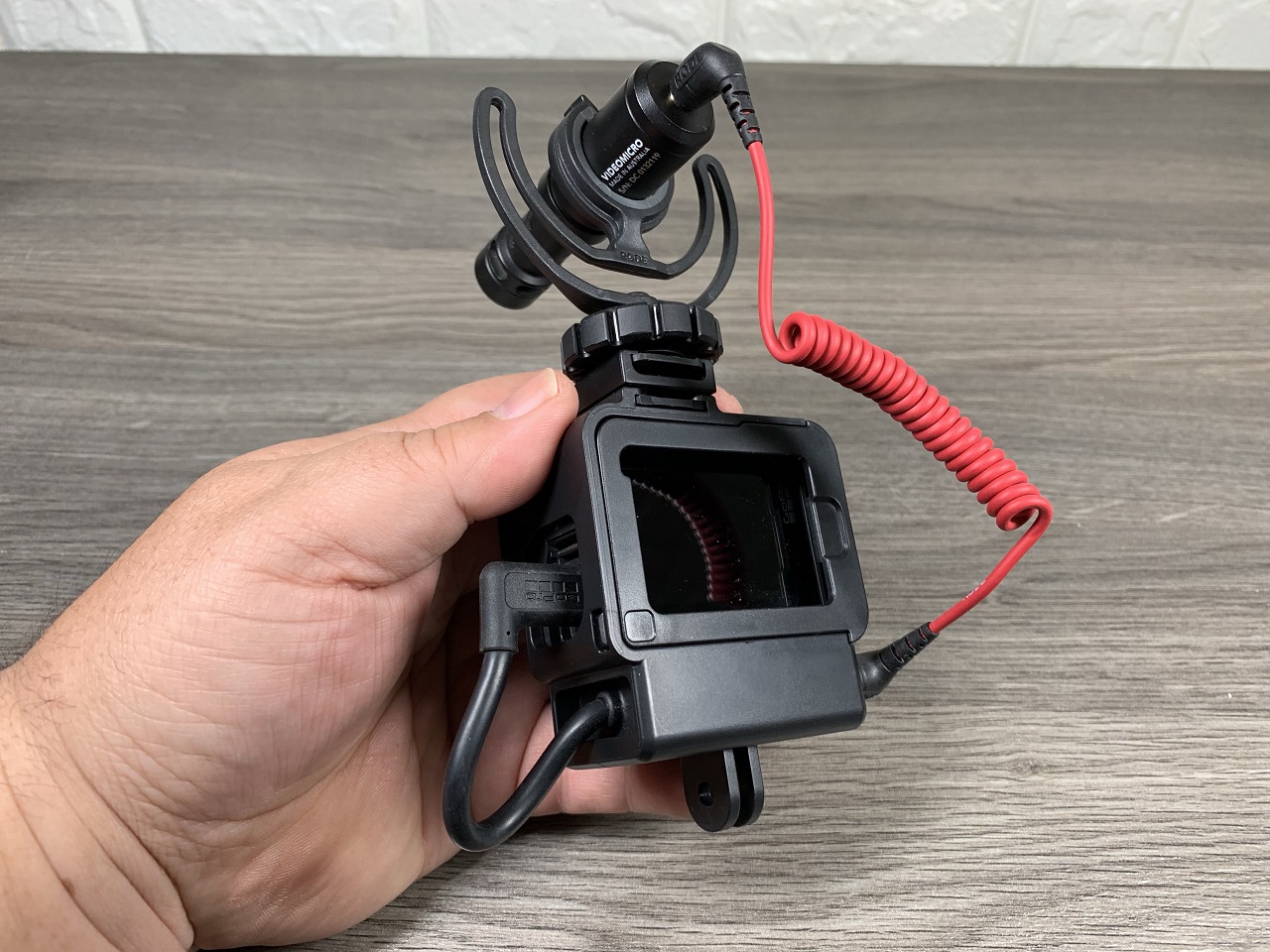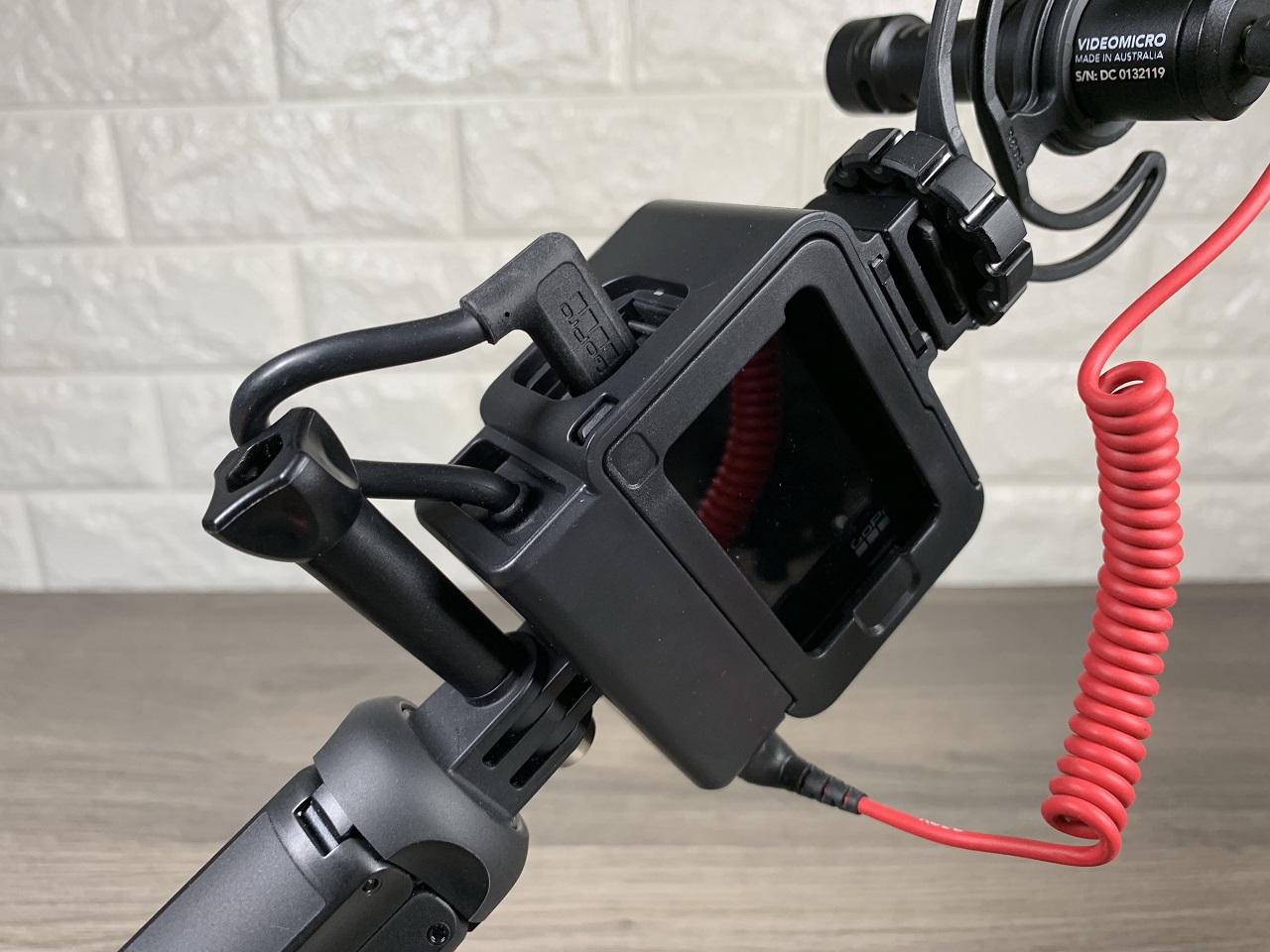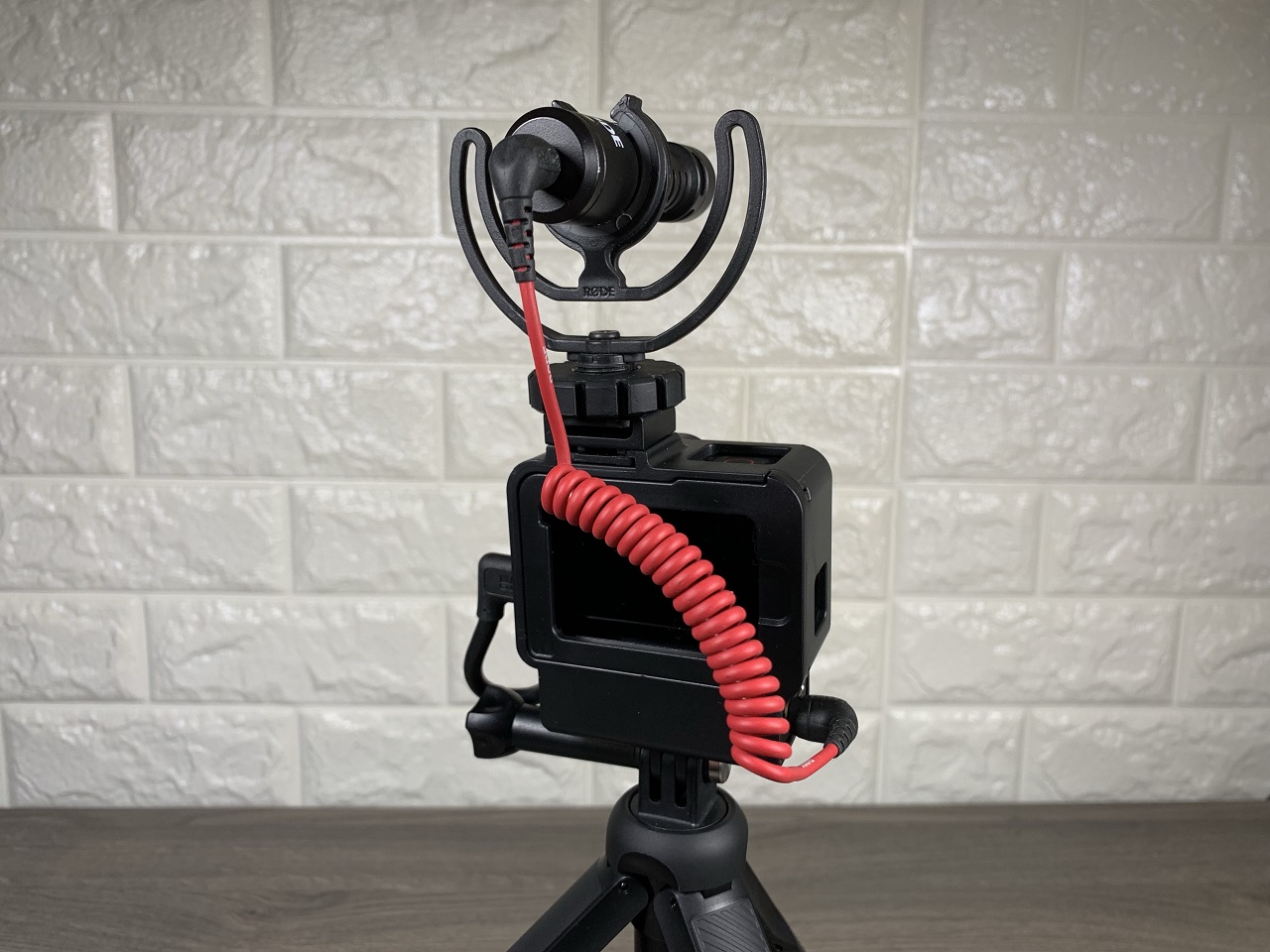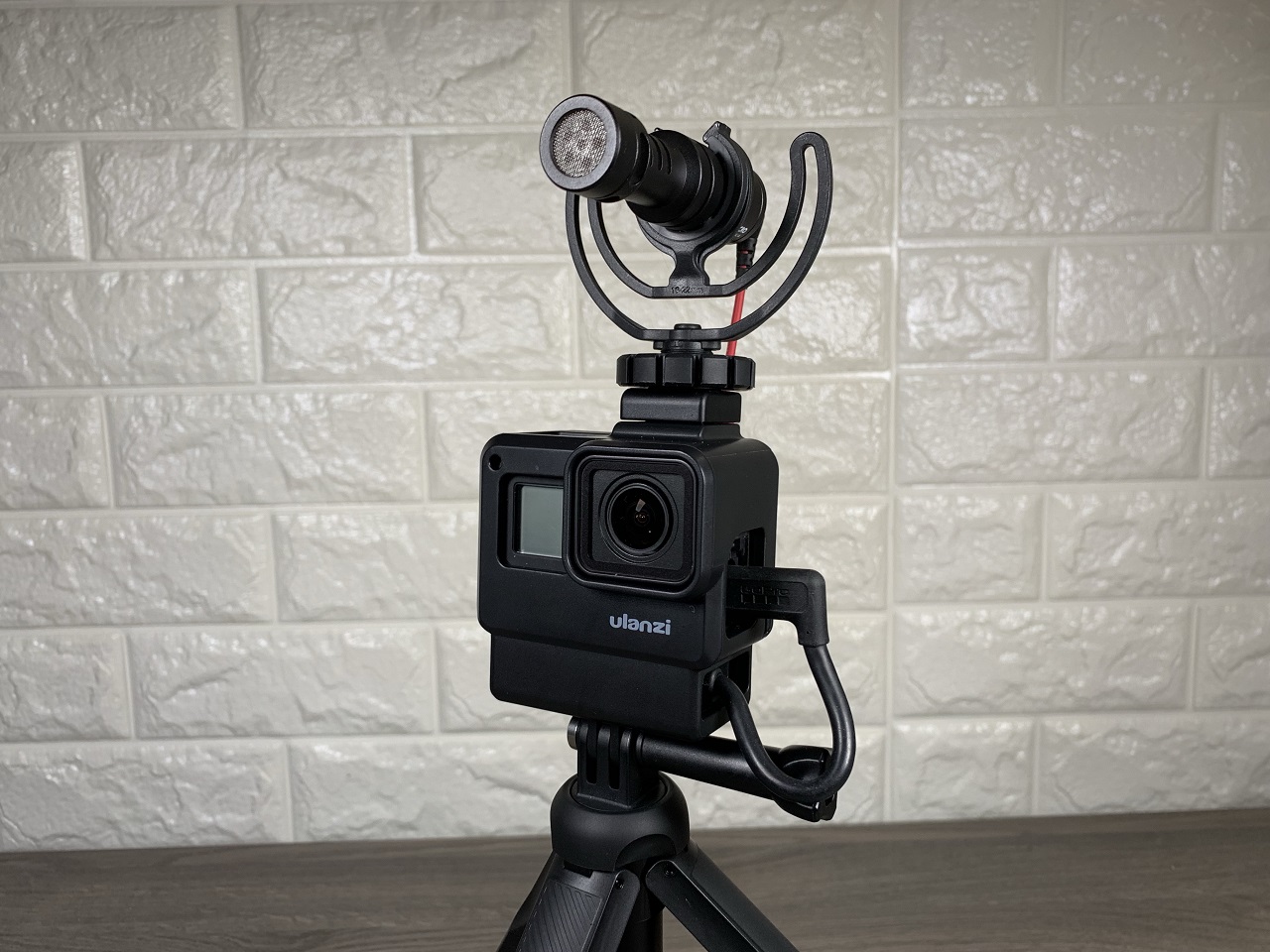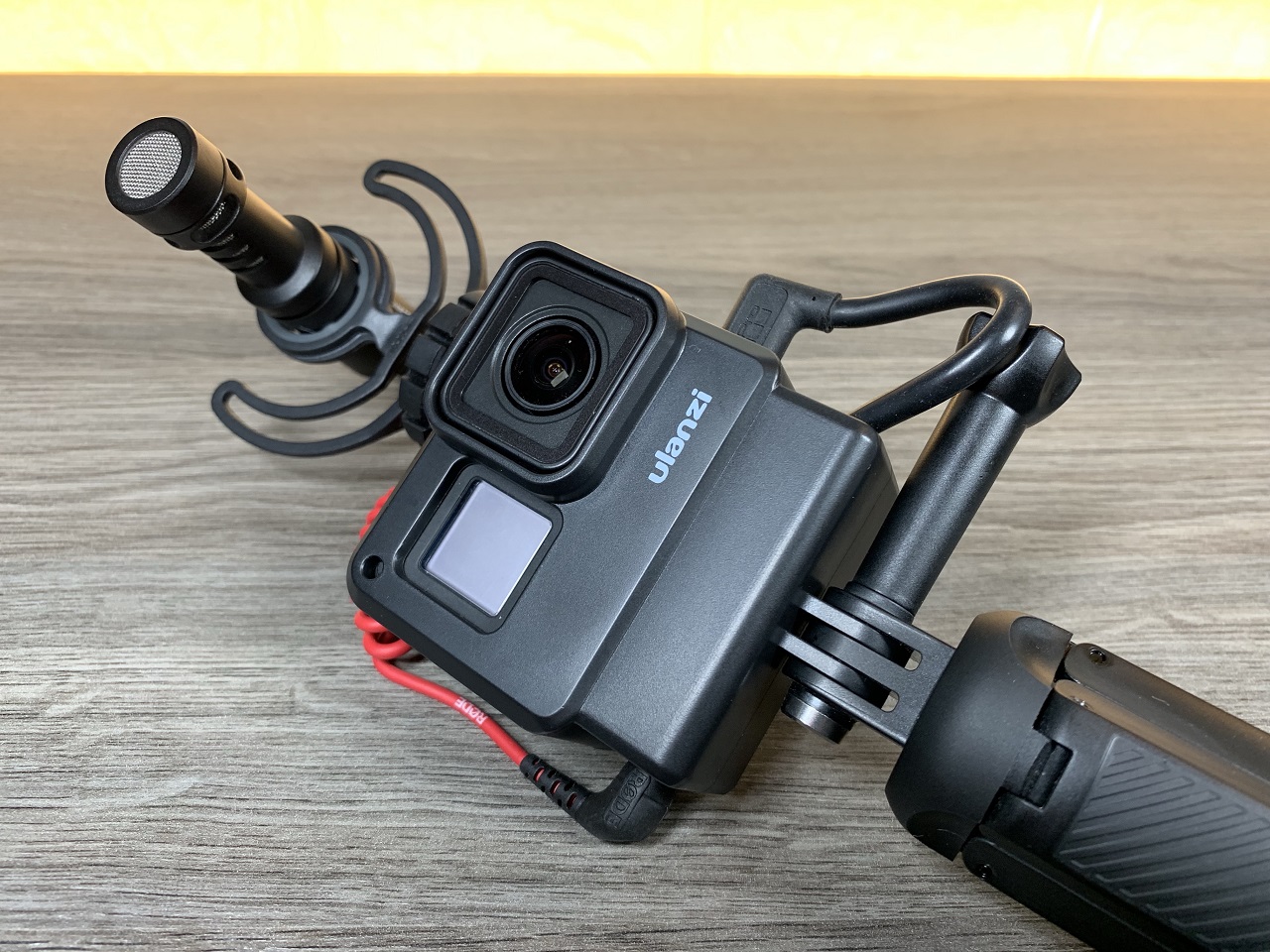 Dusk White Limited Edition Hero 7 Black Unboxing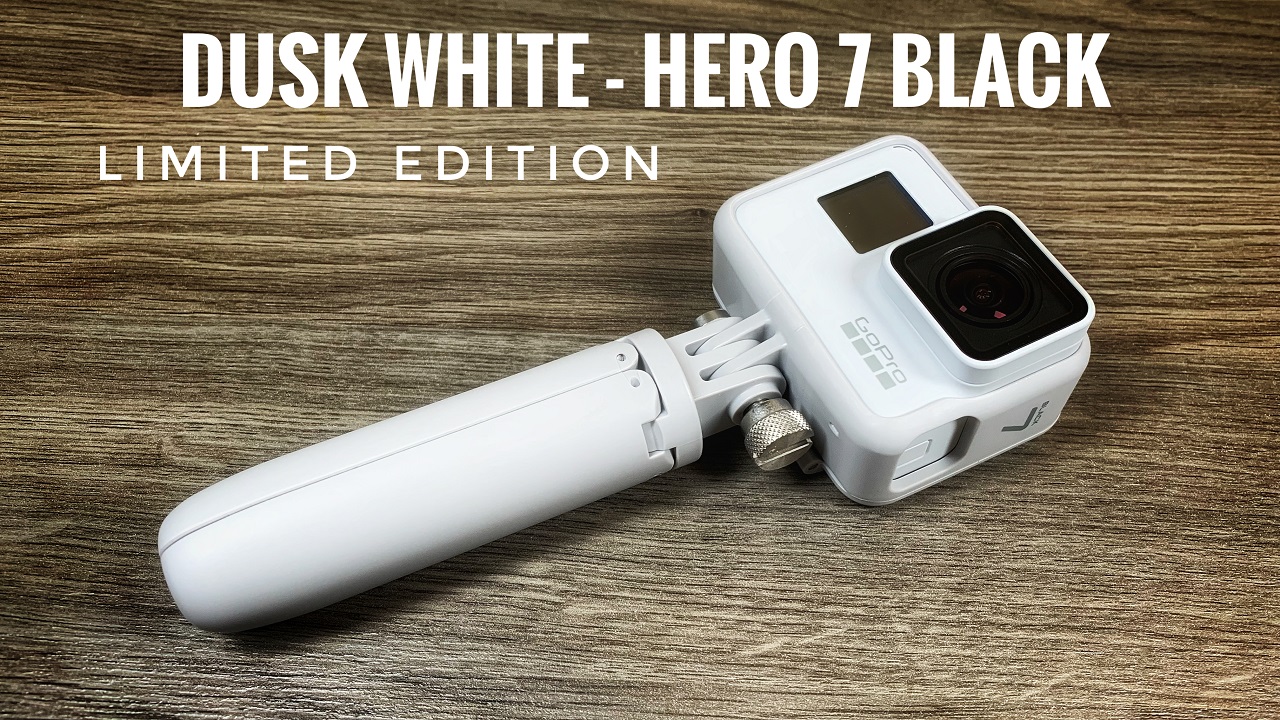 Here is a quick unboxing video of the new GoPro Hero 7 Black Dusk White Limited Edition that GoPro released on March 3. It is available for purchase on the GoPro website as well as select stores around the world. As of the posting of this article, it is not available on Amazon yet and I am not sure if it will be. This new Dusk White GoPro is not to be confused with the Hero 7 White which is GoPro's budget entry level camera, this is a full-fledged Hero 7 Black just with a new limited edition look. There are no hardware changes all internal components, specs, and features are the same as the original Hero 7 Black.