GoPro Hero 5 Black Super Suit | Installation and Review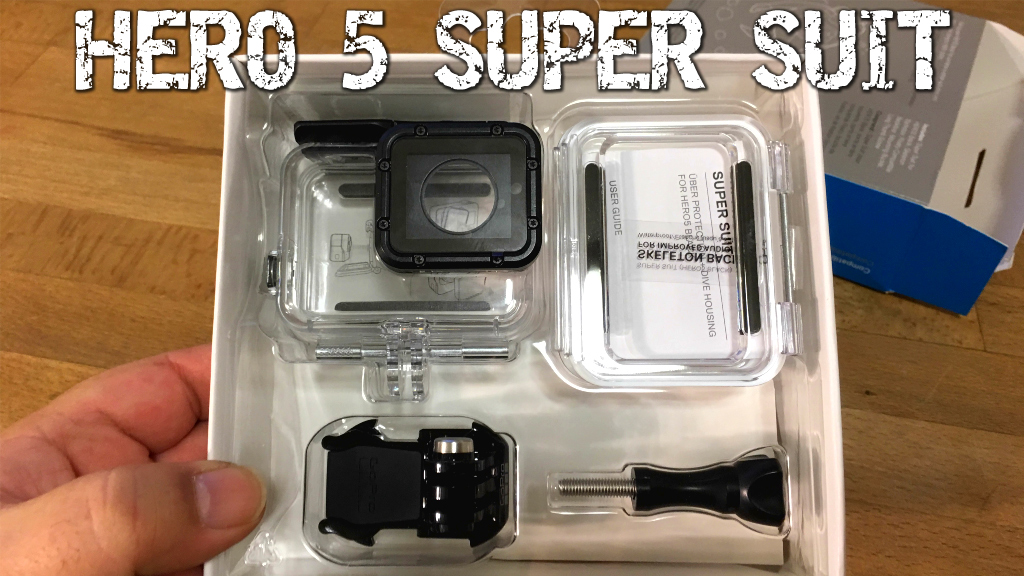 The Hero 5 black is waterproof just as it is without any housing to a depth of 33 ft. The GoPro Super Suit for the Hero 5 Black is designed to allow it to be used up to a depth of 196 Ft while scuba diving. Even if you have no plans on taking your Hero 5 Black that deep, it can even just add a little piece of mind for days at the beach or in the backyard swimming pool.
The GoPro hero 5 was engineered to be tough, however, it is still prone to damage from hard knocks or falls onto concrete or rock. The Hero 5 Super Suit not only adds extra water protection, it can also be used to add protection for everyday use. If you're a skateboarder and you have your Hero 5 attached to your board, a couple bad spills could severely damage your GoPro. Having the Hero 5 Black in its super suit gives it another line of defense. It's cheaper to replace a $49 (US) housing than having to replace your whole GoPro.
How To Install Hero 5 Black Into The Super Suit Housing.
If you have purchased the GoPro Super Suit for the Hero 5 Black, you will notice that the GoPro will not fit inside. In order to install and mount the GoPro Hero 5 in the housing, you must first remove the protective lens from the Hero 5 Black. This Video Shows You How To Remove Lens. Once you have the lens cover removed the Hero 5 black will fit perfectly.
What Comes With The Hero 5 Super Suit
Inside the box, you will find the main body of the unit. You will notice there are two extra doors. One is a skeleton door, for the most part, this is if you are using the 'Super Suit" housing for everyday protection. The skeleton door has an opening on the back that allows for full use of the touchscreen. When this door is used, the camera is not waterproof. You will also notice there is a second identical waterproof door. Having a second door allows you to attach a stick on floaty, you can switch back and forth as needed. The package also comes with a thumb screw and the newer style GoPro buckle mount.
My 2019 Minimalist GoPro / Camera Travel & Adventuring Kit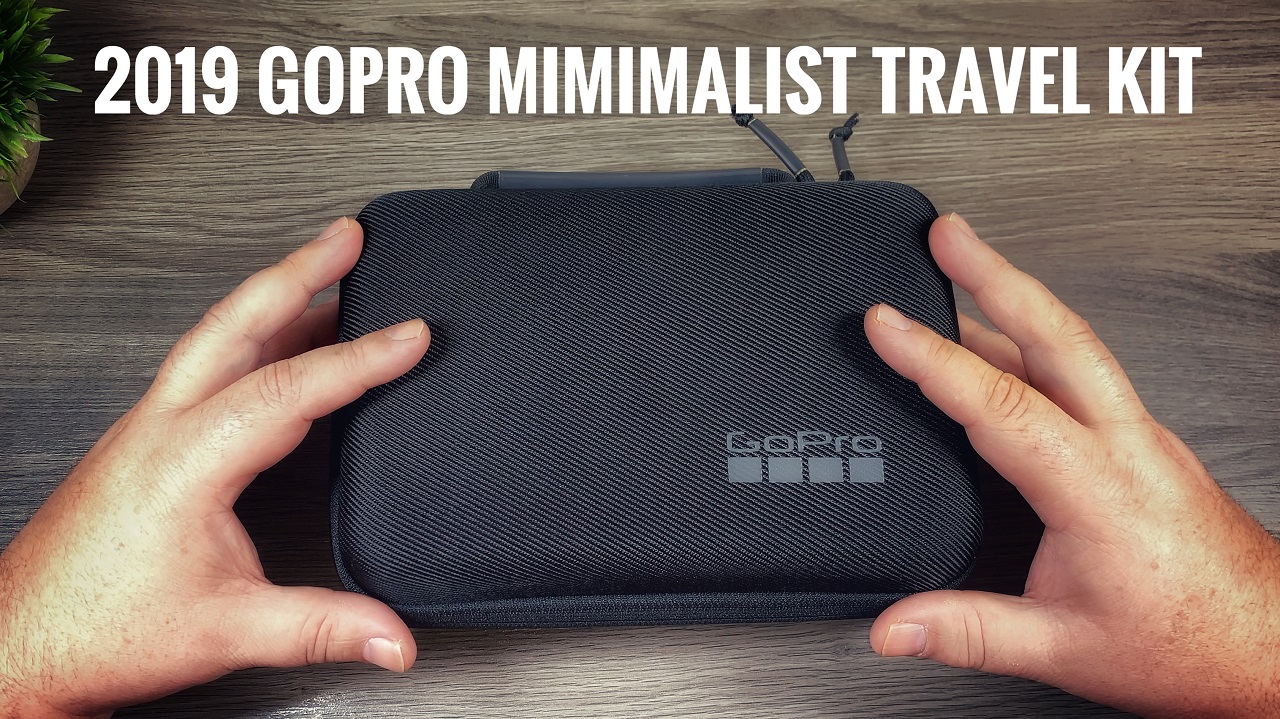 UGreen GoPro Power Bank & Charger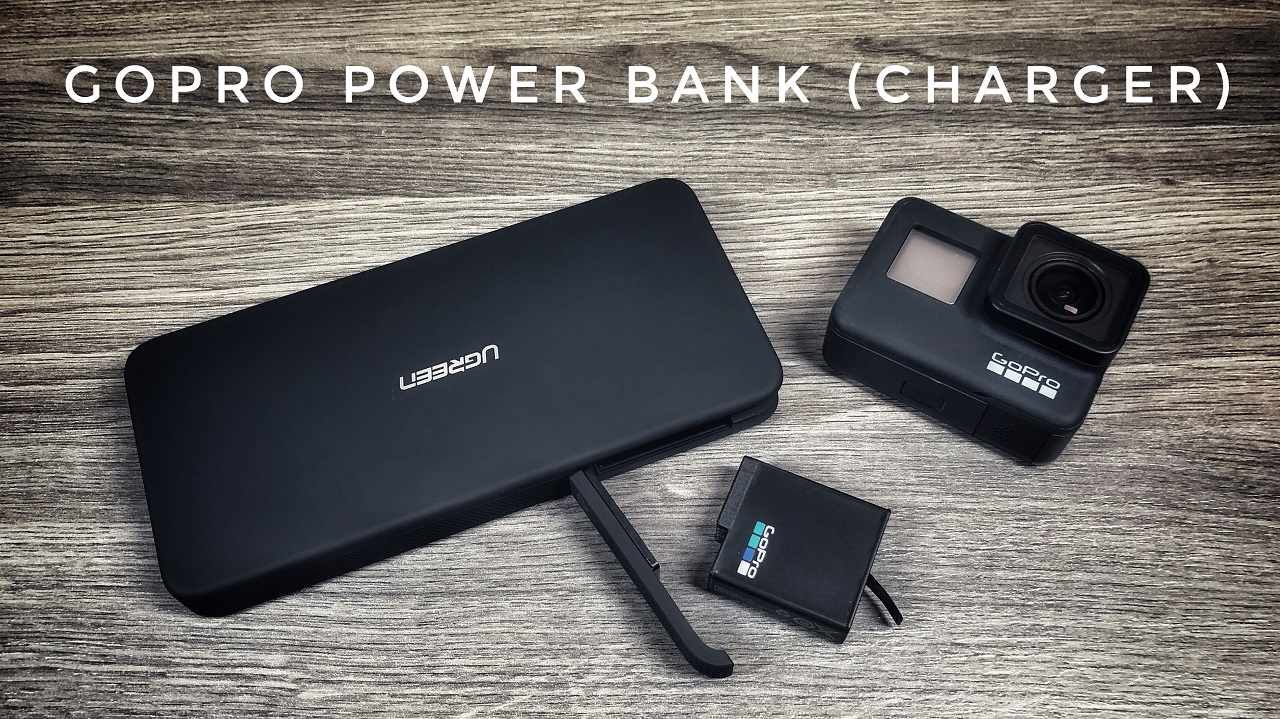 In this video review, we are taking a closer look at the UGreen GoPro power bank and charger. This power bank packs 10,000 mAh of power and can be used how any traditional power bank can be used. It has a USB-A port that can be used to charge any devices such as GoPro's, smartphone or any device that supports USB charging. It has a USB-C port that is input only for recharging the power bank. What makes this power bank shine is that it has a built-in GoPro charging bay which allows you to insert a GoPro battery and securely charge it even while on the move. This can be quite useful for those who are out adventuring and don't what to pack a lot of gear You can quickly recharge GoPro batteries without having to pack extra chargers or cables. This GoPro power bank is compatible with GoPro Hero 5 Black, Hero 6 Black and Hero 7 Black batteries. It also supports the batteries for the low-cost GoPro Hero that was released in the spring of 2018. You can charge 6 GoPro batteries on a single charge.
The unit has a black rubberized finish, It looks and feels durable. I can not attest to longevity as I have only been using it for about a month, but I will update this post if I have any issues with it over time. All in all a nice all in one GoPro charger and power bank. Definitely a nice addition to any GoPro camera bag.
UGreen Power Bank: https://amzn.to/2t4koVL