GoPro Hero 6 Black Review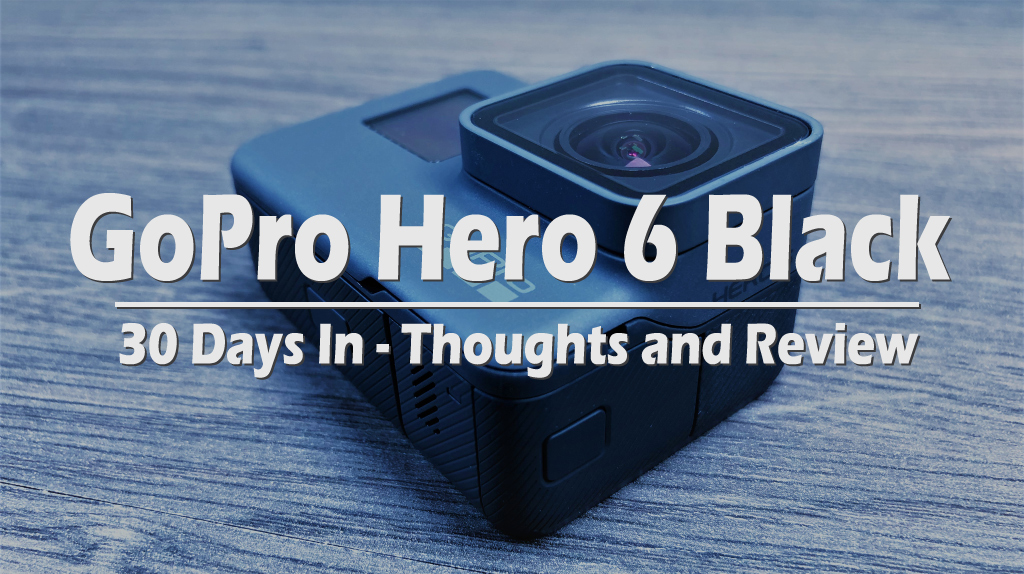 Before I review a major product like the GoPro Hero 6 Black I like to spend a lot of time using it how I would normally use it in real-world situations. I think a review sooner than that would only be a "First Impressions" review. So the Hero 6 Black had been out for 30 days when we created our YouTube review and in short, I love it. I think even though they introduced more major new features with the Hero 5, the Hero 6 Black was more exciting. Here is our YouTube Review.
Hero 6 Black (USA) http://amzn.to/2AJNOvp
Hero 6 Black (CAN) http://amzn.to/2BTkguz
So almost another 2 months have passed since I made my initial review of the Hero 6 Black and my love of the new GoPro has grown even stronger. It is very funny however how there seem to be so many mixed opinions on the Hero 6 Black, more than I can recall for any other GoPro that has been released.
There were some initial firmware issues that were causing some cameras do not function correctly, but most of those issues have been cleared up in recent firmware updates. I personally have had no issues with my cameras and I currently own 2. One of the updates corrected the over saturation of color in some instances that some had complained about.
Personally, I don't feel the video is over-saturated. I think it is perfect for capturing great video that is ready to share without having to do a lot of color correcting, for those that do not like the current color profile, can easily set the color to flat in pro-tune and do their own post-work editing to suit their specific taste. The quality of video output is fantastic, crisp and vivid video, beautiful photos all in a tiny little camera. The addition of true HDR photos is a very welcome feature. With HDR enabled you can get beautiful Dynamic range in all of your photos. Speaking of dynamic range, as you can see in my video samples, the capabilities of the dynamic range on the Hero 6 Black is leaps ahead of the Hero 5 Black.
The stabilization is next level! Although not in all situations, the Hero 6 Black can almost mimic being mounted on a gimbal. Software stabilization will never replace the look of a gimbal but with the Hero 6 Black, it is pretty close. The new stabilization opens up so many possibilities, there are just some instances where you can not use a gimbal but now that is no longer an issue. You can have beautifully stabilized footage in the water and doing activities that you just can not use a gimbal.
My one major dislike with the Hero 6 black is the inability to stream all formats and frame rates via the GoPro app. Now when you are filming the GoPro app will not give you a live feed for all resolutions, this is a real annoyance for those who need to use a smartphone or tablet as a monitor. I don't know if that can be updated later on or if it's just a limitation of smartphone capabilities and the new file formats.
Personally, between the new stabilization and dynamic range, those two features alone make it worth the upgrade. Now, of course, I am not too happy of the $100 price jump and I really think it was unnecessary. Hopefully, this does not become a new trend or it won't be long before GoPro prices themselves out of the market. Who wants to spend that kind of money on an action camera when most smartphones do an amazing job with videos and photos and are only getting better year after year.
Hero 6 Black (USA) http://amzn.to/2AJNOvp
Hero 6 Black (CAN) http://amzn.to/2BTkguz
My 2019 Minimalist GoPro / Camera Travel & Adventuring Kit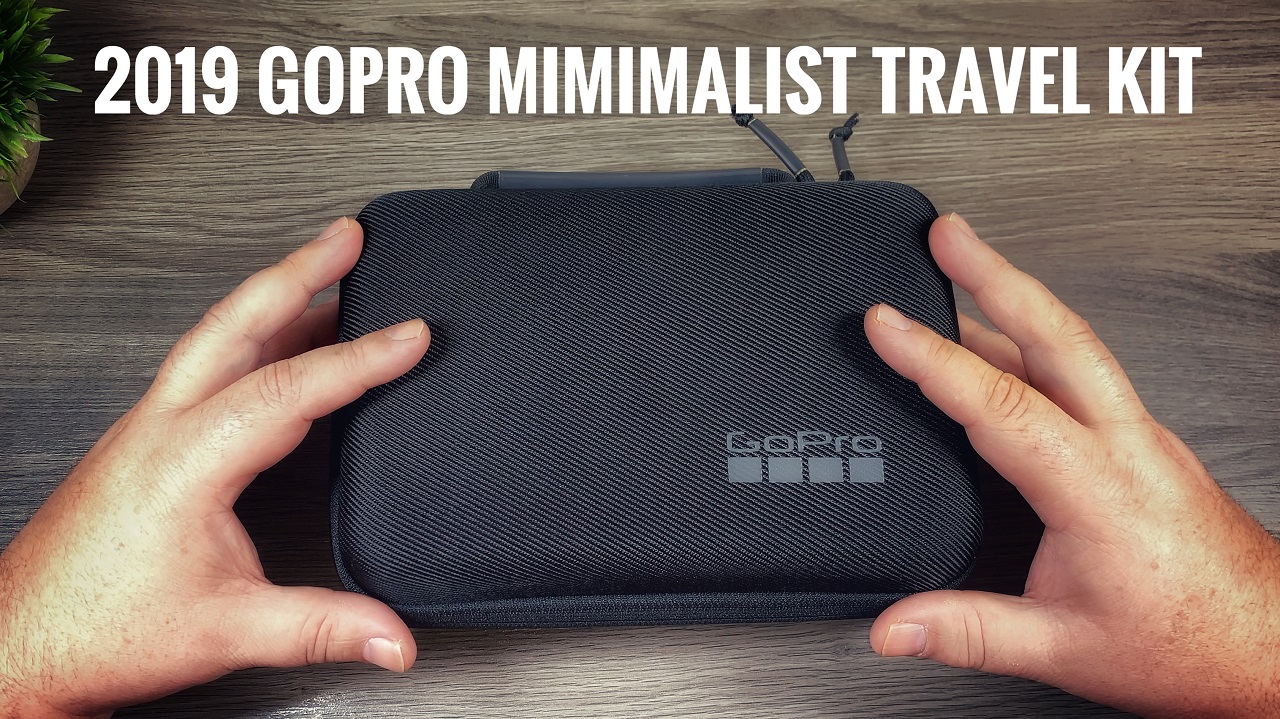 UGreen GoPro Power Bank & Charger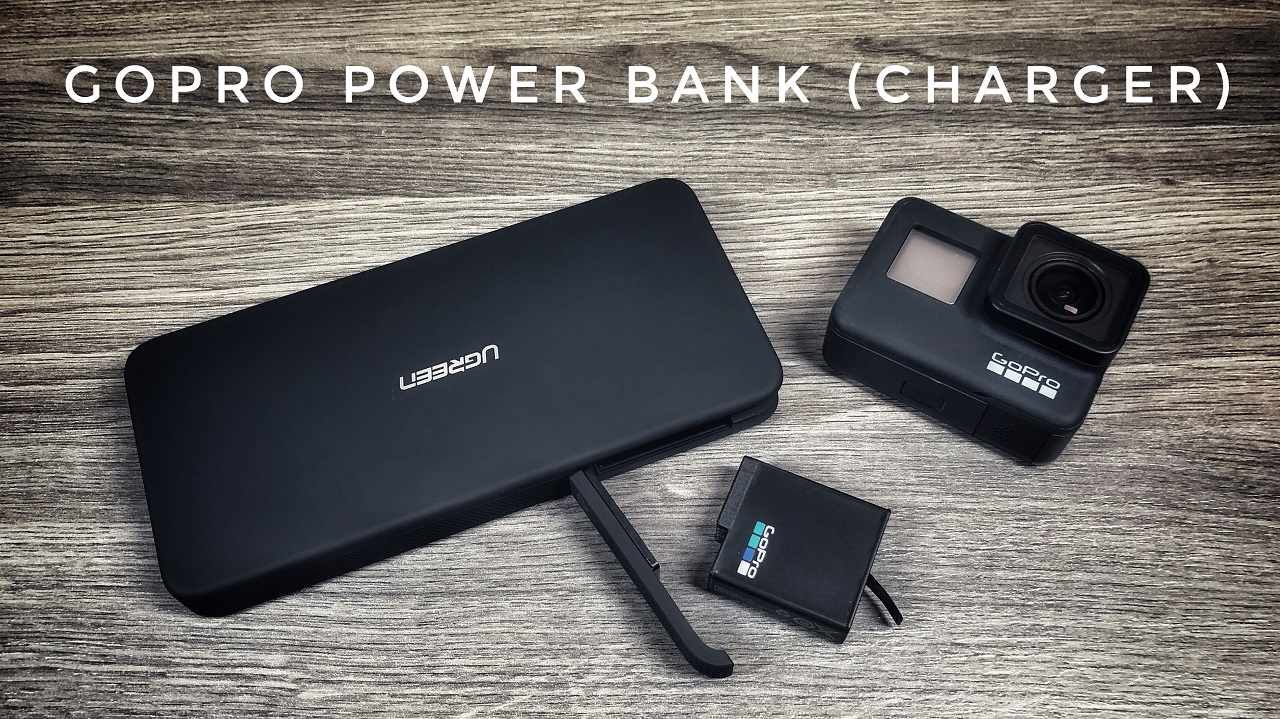 In this video review, we are taking a closer look at the UGreen GoPro power bank and charger. This power bank packs 10,000 mAh of power and can be used how any traditional power bank can be used. It has a USB-A port that can be used to charge any devices such as GoPro's, smartphone or any device that supports USB charging. It has a USB-C port that is input only for recharging the power bank. What makes this power bank shine is that it has a built-in GoPro charging bay which allows you to insert a GoPro battery and securely charge it even while on the move. This can be quite useful for those who are out adventuring and don't what to pack a lot of gear You can quickly recharge GoPro batteries without having to pack extra chargers or cables. This GoPro power bank is compatible with GoPro Hero 5 Black, Hero 6 Black and Hero 7 Black batteries. It also supports the batteries for the low-cost GoPro Hero that was released in the spring of 2018. You can charge 6 GoPro batteries on a single charge.
The unit has a black rubberized finish, It looks and feels durable. I can not attest to longevity as I have only been using it for about a month, but I will update this post if I have any issues with it over time. All in all a nice all in one GoPro charger and power bank. Definitely a nice addition to any GoPro camera bag.
UGreen Power Bank: https://amzn.to/2t4koVL