Using Lume Cubes With GoPro Karma Grip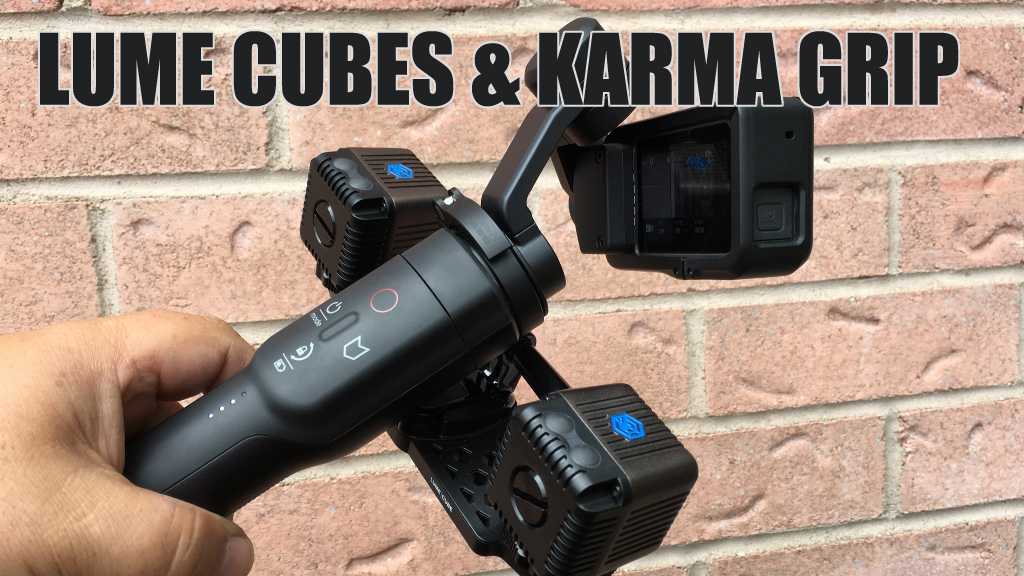 I had been looking for a way to easily mount some lights on my GoPro Karma Grip so I can film in dark and low light situations. There are many compact and portable lights on the market but I opted to go with Lume Cube GoPro kit. These tiny little lights are capable of 1500 lumens each and only weighs 3.5 oz. A 1.5-inch square cube makes them easy to pack when you want to travel light. I am not going to go over all of the features but some basic information you may want to know. These lights take about 90 minutes to charge from empty and can last for up to 2 hours on a mid-brightness setting. At the full 1500 lumens, you can get about 20 minutes. There are 10 brightness settings you can choose from. They have built-in Bluetooth and can be controlled by your smartphone. They are perfect for constant video light and can also be used as a flash when doing photography.
When you purchase the GoPro Kit it comes with 2 Lume Cubes, 2 USB charging cables and a GoPro mounting plate. This allows you to mount a Lume Cube on either side and your GoPro in the middle. There is also a bracket on the bottom so it can be easily attached to your favorite GoPro grip or handle.
In this scenario, I used a buckle mount while using the Karma Grips mounting ring to attach the Karma Grip to the Lube Cube mounting bar. This works flawlessly and allows you to capture beautifully stabilized footage without adding a lot of weight in low light situations. Not only does this setup work well for capturing video footage, it works really well for capturing photos at night or in dark areas.
U.S. – GoPro Lume Cube Kit: http://amzn.to/2s6tyiO
Canada – GoPro Lume Cube Kit: http://amzn.to/2quoovJ
Watch our video as we assemble and do some night tests with the Lume Cube GoPro kit mounted on the Karma Grip.
Here are a couple of photo samples taken with the Karma Grip with Lume Cubes attached. These photos were taken on a Hero 5 Black at night in pitch black, the only light source is coming from the two Lume Cubes at a power of 50%.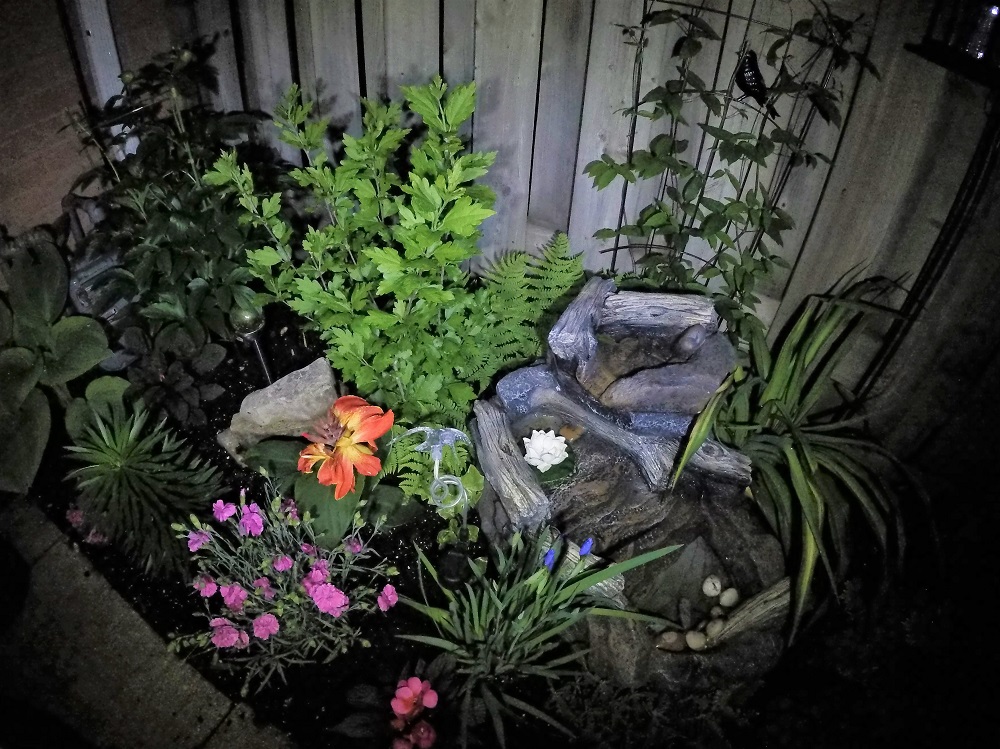 Tips & Tricks For The GoPro Hero 7 Black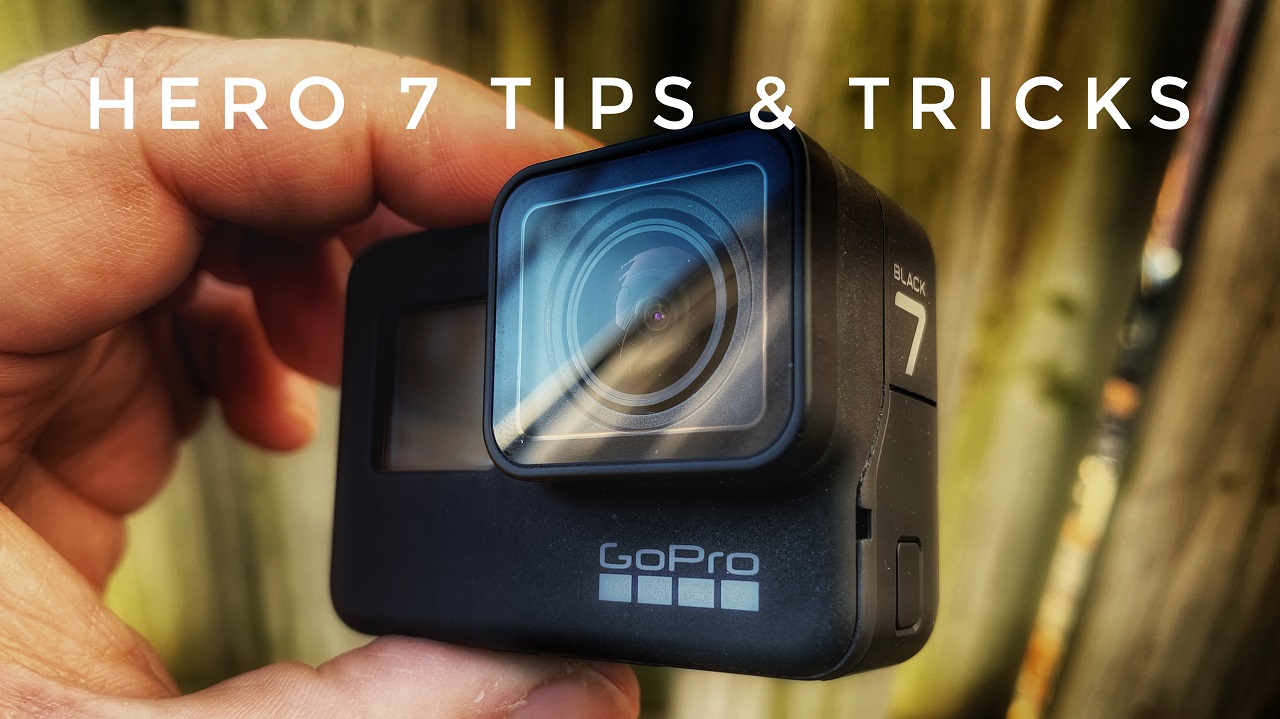 Every year I put together a tips and tricks video for the current generation of GoPro Cameras as a way to help new users get the most out of their GoPro. Some of these tips are similar to the older GoPro"s but there are some new tips that are unique for the Hero 7 Black. Some of the tips include:
Removing Protective Lens Cover
Removing Battery Door
Front LCD Navigation
Charing/Using With Power Banks
ISO Settings for Time-Lapses
Flat Colour Profile
Disabling LED's & Beeps
Playback Footage In SlowMotion
Battery Saving Tips
Watch our YouTube tips and tricks video for the GoPro Hero 7 Black.
Buy GoPro Hero 7 Black: https://amzn.to/2D5Ykjg
Hero 7 Black Beginners Guide | How To Get Started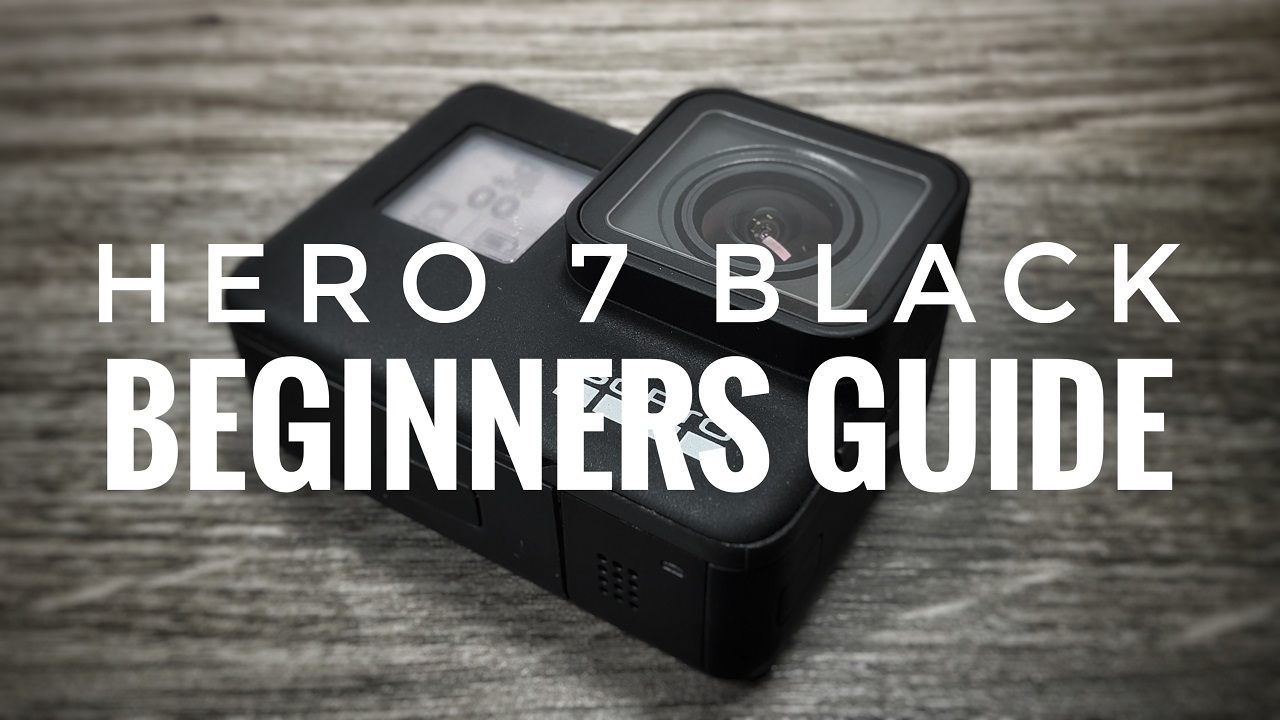 Every year when GoPro releases a new generation camera we always create a beginners guide to help those who are brand new and have or will be purchasing their very first GoPro. In September GoPro introduced the new GoPro Hero 7 Black and so we have created a newly updated beginners guide just for it. This beginners guide is created for those who have no experience and have never used a GoPro. In this beginners guide, we cover such topics including:
Unpacking your new GoPro Hero 7 Black.
How to mount your GoPro Hero 7 Black.
Install the battery in the Hero 7 Black.
How to charge the GoPro Hero 7 Black.
Best memory for the Hero 7 Black.
Powering on and setup of the Hero 7 Black.
Connecting the Hero 7 Black to the GoPro Quick app.
Shooting modes on the Hero 7 Black.
Menu tour of the Hero 7 Black.
Voice commands for the Hero 7 Black
How to use quick capture.
Essential gear for the GoPro Hero 7 Black.
This is part one in our beginners guide series for the Hero 7 Black. Part 2 will cover what to do next once you have filmed some great content. We will go over how to transfer your content to your smartphone or tablet so you can share it and even edit it for those who want to take their GoPro content a step further. We will also cover the GoPro app and GoPro Quik app in more detail.
Hero 7 Black: https://amzn.to/2Djgyis
Best Memory: https://amzn.to/2qmyLmX
Other GoPro Hero 7 Black gear to consider.
GoPro Shorty: https://amzn.to/2JuD885
GoPro Charger: https://amzn.to/2PuDaT5
Floating Hand Grip: https://amzn.to/2PBkLnx
GoPro Case: https://amzn.to/2qnej5x
Silicone Sleeve: https://amzn.to/2yKAVBh
Power Bank: https://amzn.to/2SzgzDD
GoPro Backpack: https://amzn.to/2qmRVZP
Extension Pole: https://amzn.to/2PxLtNL
Bike Mount: https://amzn.to/2EXcAxG