WeatherProof External Charging For GoPro Hero 5/6 Black | X~PWR-H5 Review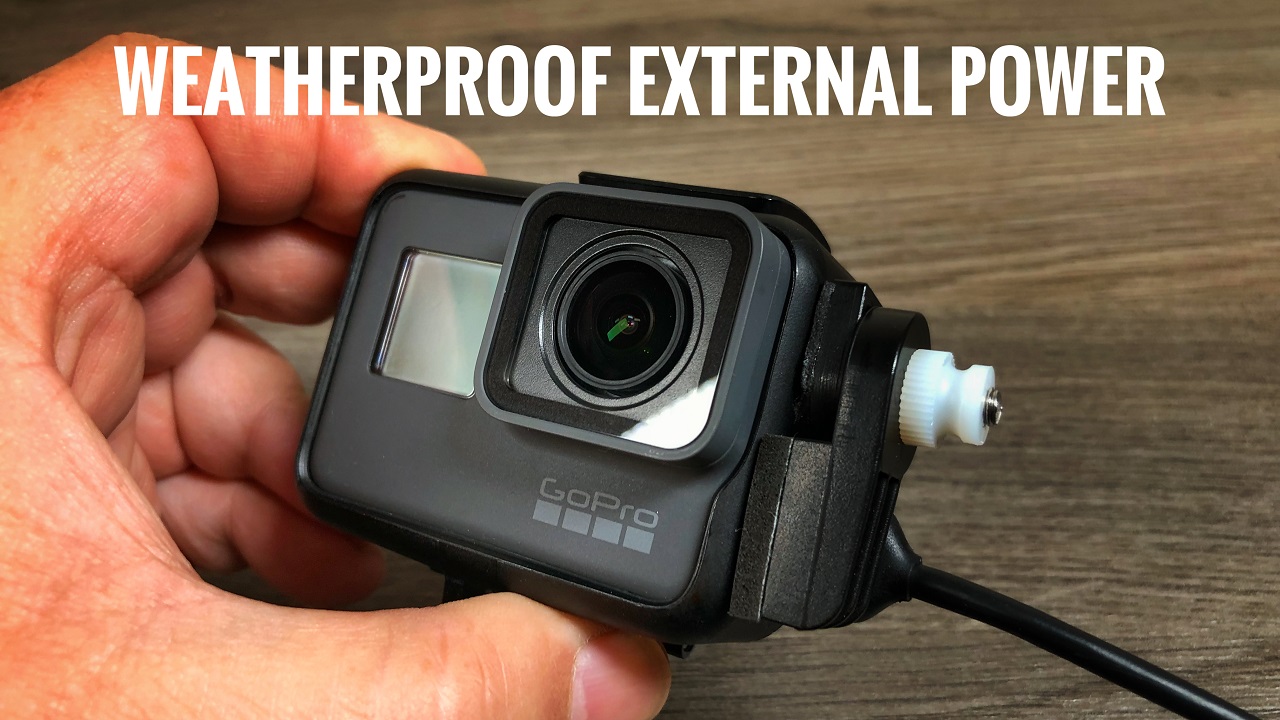 Have you ever wished you could have your GoPro Hero 5 Black or GoPro Hero 6 Black plugged into external power so you can do extended time-lapses or recordings without having to worry about rain or moisture getting into the ports? You should check out the X~PWR-H5 by 3BR Power sports. With this add-on for your Hero 5 or Hero 6 you can create a water-resistant seal on your existing GoPro frame.
With this kit, you get everything you need to modify your stock Hero frame. This is a non-damaging modification as it just sticks on with an adhesive that can be removed if needed. Once the kit is installed, it allows you to plug your GoPro Hero 5/6 Black into a power bank or outlet using their specially designed USB-C Cable and keep your GoPro charged while recording for extended periods outdoors without risk of damaging your GoPro from the rain. Not only does it keep out moisture but dust as well. If you are a moto vlogger you know how dust can quickly accumulate in the ports of your GoPro when you have the door open for charging. This can over time cause your GoPro to malfunction, trying to blow it out with compressed air can actually drive it deeper within the ports. The X~PWR-H5 prevents this from happening and allows you to record your activities worry-free. If you are using an older Hero 4 series camera, they even sell a casing for them as well.
The X~PWR-H5 USB-C cable comes in various lengths depending on how much slack you need in the cable. It's a good idea to get one long enough to allow you to tuck away the power bank in a pocket or backpack.
X~PWR-H5 (18 Inch Cable) https://amzn.to/2HB0c3n
X~PWR-H5 (36 Inch Cable) https://amzn.to/2HAKLwe
X~PWR-H5 (48 Inch Cable) https://amzn.to/2vYxjwN
X~PWR-H5 (66 Inch Cable) https://amzn.to/2jeXyWr
X-Power (Hero 4) https://amzn.to/2r8eotI
Watch our YouTube video demonstration on how to install the X~PWR-H5 and see it in action.
My 2019 Minimalist GoPro / Camera Travel & Adventuring Kit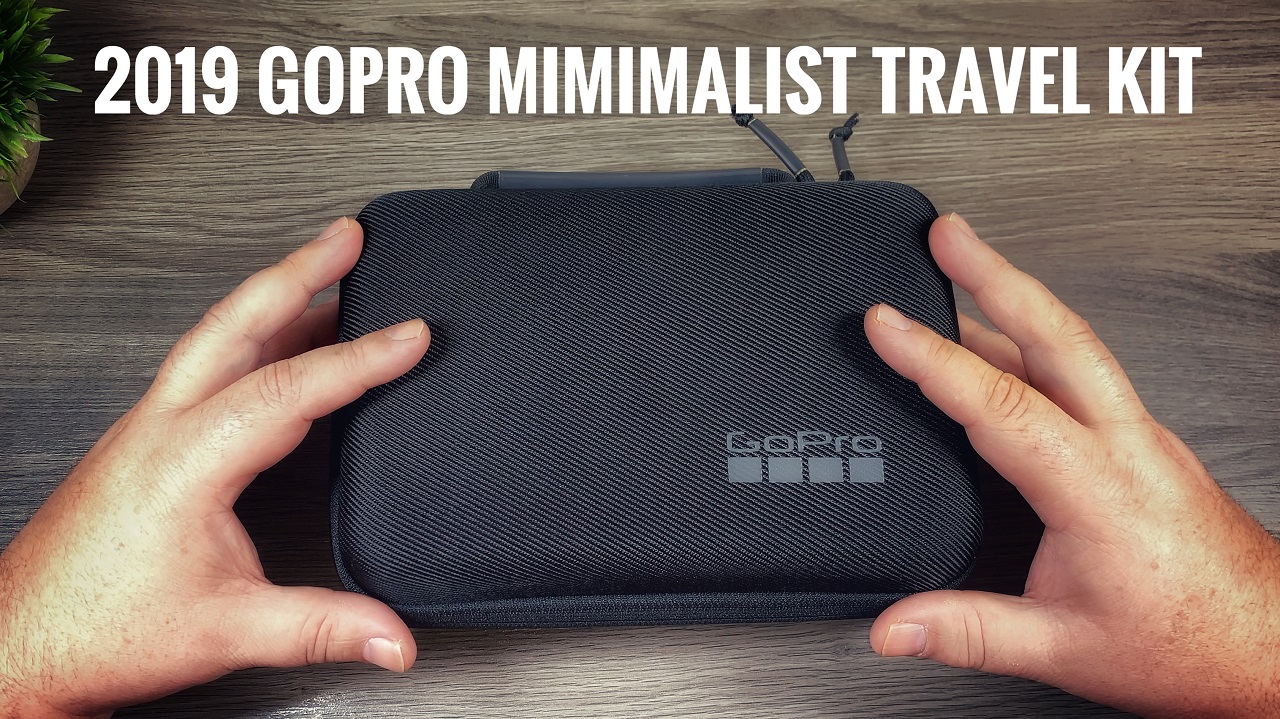 UGreen GoPro Power Bank & Charger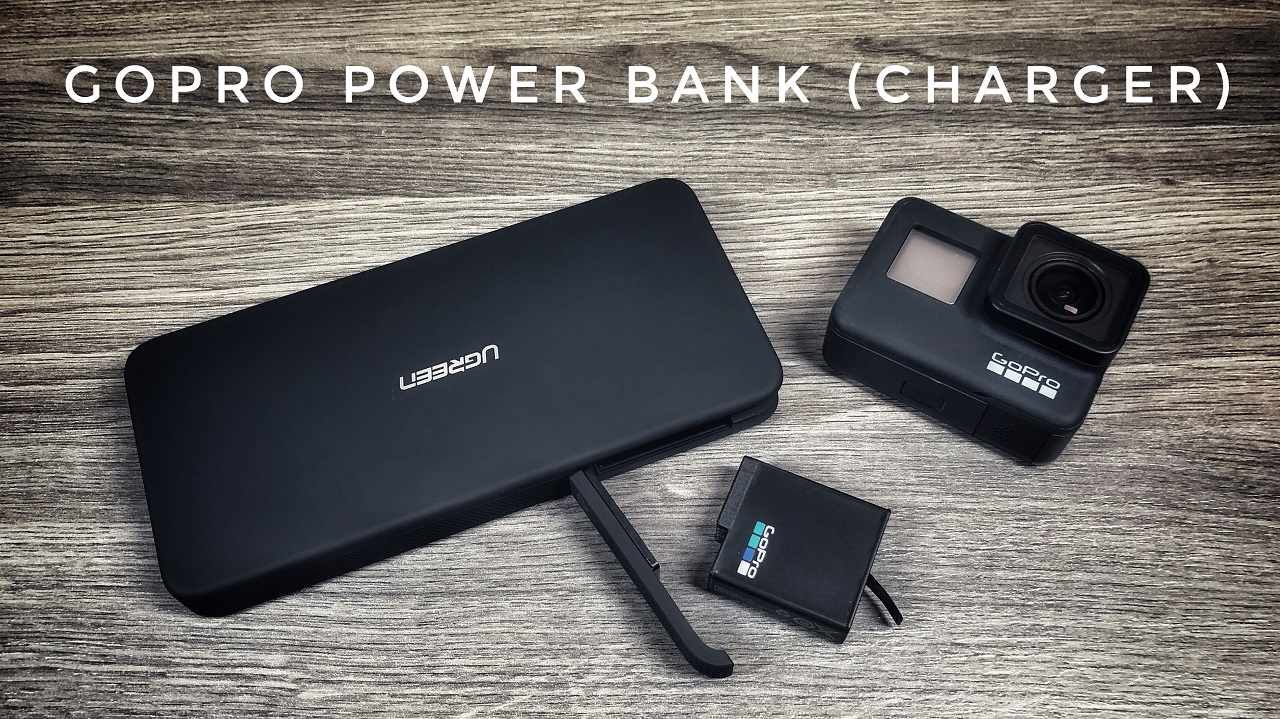 In this video review, we are taking a closer look at the UGreen GoPro power bank and charger. This power bank packs 10,000 mAh of power and can be used how any traditional power bank can be used. It has a USB-A port that can be used to charge any devices such as GoPro's, smartphone or any device that supports USB charging. It has a USB-C port that is input only for recharging the power bank. What makes this power bank shine is that it has a built-in GoPro charging bay which allows you to insert a GoPro battery and securely charge it even while on the move. This can be quite useful for those who are out adventuring and don't what to pack a lot of gear You can quickly recharge GoPro batteries without having to pack extra chargers or cables. This GoPro power bank is compatible with GoPro Hero 5 Black, Hero 6 Black and Hero 7 Black batteries. It also supports the batteries for the low-cost GoPro Hero that was released in the spring of 2018. You can charge 6 GoPro batteries on a single charge.
The unit has a black rubberized finish, It looks and feels durable. I can not attest to longevity as I have only been using it for about a month, but I will update this post if I have any issues with it over time. All in all a nice all in one GoPro charger and power bank. Definitely a nice addition to any GoPro camera bag.
UGreen Power Bank: https://amzn.to/2t4koVL