FeiyuTech G6 Review and Sample Footage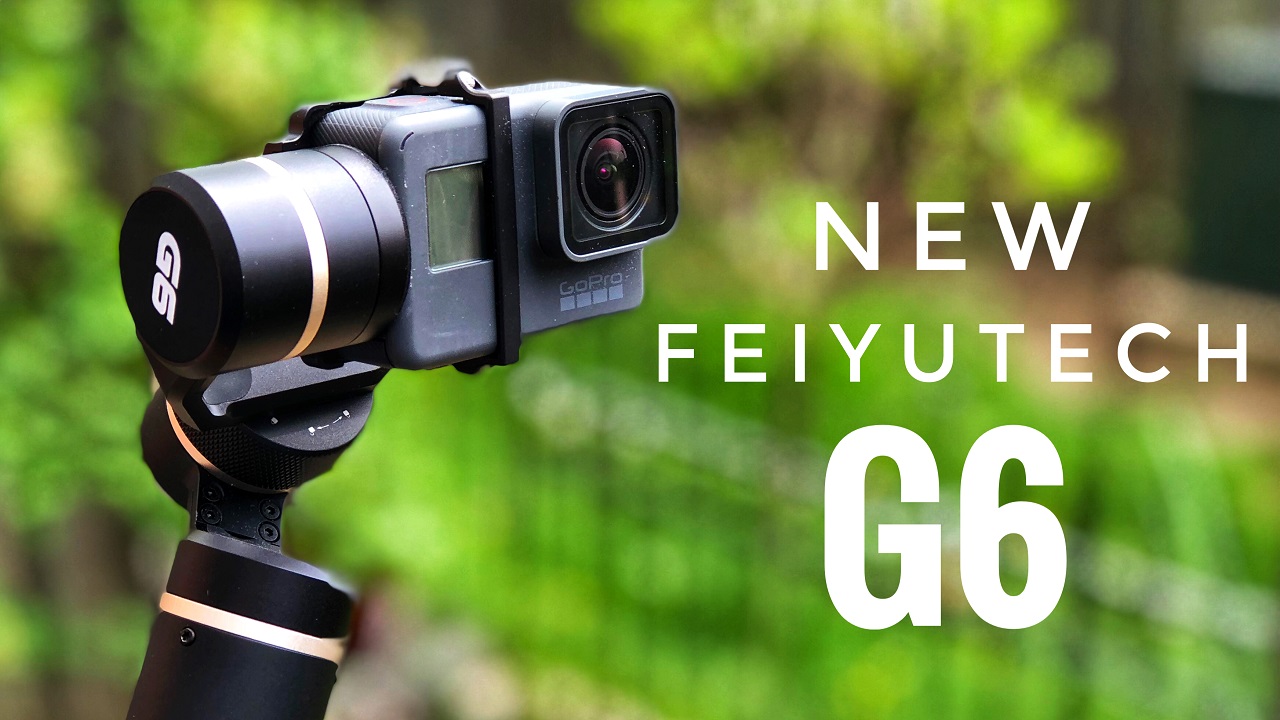 FeiyuTech announced the new FeiyuTech G6 several weeks ago and over the past week they have finally been shipping out to customers. At first glance, you really notice the size of the new gimbal is quite a bit larger than its predecessor. It has larger more powerful motors and according to FeiyuTech these new motors with higher torque will produce smoother footage and cause less shake in certain situations. There are many new upgrades to the FeiyuTech G6 Such as:
Redesigned mounting/accessory options on the side and bottom.
12 Hour battery time.
New FeiyuTech App with more features.
Support for GoPro Session.
OLED Screen.
Tilt wheel. Adjust horizon.
Support to use of a smartphone as a monitor.
Control GoPro with WiFi connection. Stop/Start recording, change modes, etc.
The new angle of motors to allow for a better view of the GoPro screen.
Larger motors for smoother footage/less shake.
Waterproof
Sliding arm to balance various cameras. No weights needed.
The G5 was listed as being splash proof, but the new Feiyutech G6 is listed as being waterproof. Personally, I will be treating mine as being splash-proof. This really is a welcome feature for those of us who like to film around water. Shooting in the rain should not be a problem as well. One of the most exciting new features is being able to control your GoPro via new buttons on the FeiyuTech G6 handle. To control your GoPro you must connect it first via WiFi through the FeiyuTech iPhone app. Once connected you can start/stop recording or take photos with a press of a button. You can change between photo, video and time-lapse mode. You can also change a few basic settings such as resolution and field of view.
I have used it a fair amount and I can say I really am pleased with its performance. Now I was a fan of the G5 as well and I don't know if I could detect a huge difference between the FeiyuTech G5 and G6's performance in keeping footage stable as the G5 did a great job as well. The new angle of the motor is also a welcome improvement as it makes viewing the GoPro screen a little easier when filming. Balancing the GoPro in the FeiyuTech G6 is quick and easy with the addition of the new sliding arm. You no longer have to attach weights when switching between smaller and larger cameras.
The FeiyuTech G6 now comes with a hard style case that can actually hold quite a bit of gear including a second GoPro and spare batteries. Now I was a fan of the sleeve that shipped with the old gimbal as it was super compact and would fit into a camera bag or backpack without taking up a lot of room. However, I did find that even though the G6 is larger than the G5 it will still fit into the old G5 sleeve (without GoPro attached).
All in all, I think FeiyuTech has done a great job with the newly upgraded gimbal. If you already own a G5 I don't really know if its worth the money to upgrade unless you really like the idea of controlling your GoPro with the Gimbal. If you are looking to get your first stabilizer that I do think this is your best choice. The FeiyuTech G6 is probably the best GoPro gimbal on the market right now.
Watch our YouTube review, I go over setting up the new FeiyuTech G6 and provide some sample test footage.
FeiyuTech G6 (USA) https://amzn.to/2IlCiJo
FeiyuTech G6 (CAN) https://amzn.to/2rH2pV8
Extension Handle (USA) https://amzn.to/2Iho14C
Extension Handle (CAN) https://amzn.to/2GhU3Yf
Tips & Tricks For The GoPro Hero 7 Black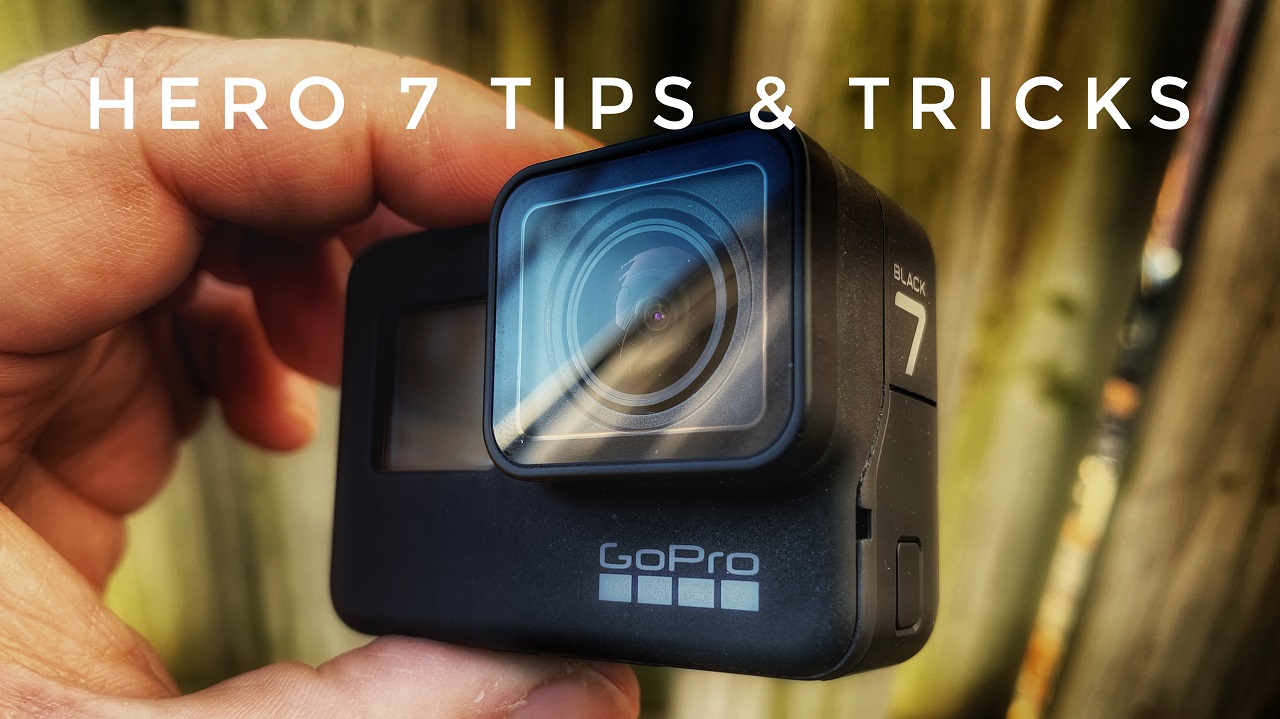 Every year I put together a tips and tricks video for the current generation of GoPro Cameras as a way to help new users get the most out of their GoPro. Some of these tips are similar to the older GoPro"s but there are some new tips that are unique for the Hero 7 Black. Some of the tips include:
Removing Protective Lens Cover
Removing Battery Door
Front LCD Navigation
Charing/Using With Power Banks
ISO Settings for Time-Lapses
Flat Colour Profile
Disabling LED's & Beeps
Playback Footage In SlowMotion
Battery Saving Tips
Watch our YouTube tips and tricks video for the GoPro Hero 7 Black.
Buy GoPro Hero 7 Black: https://amzn.to/2D5Ykjg
Hero 7 Black Beginners Guide | How To Get Started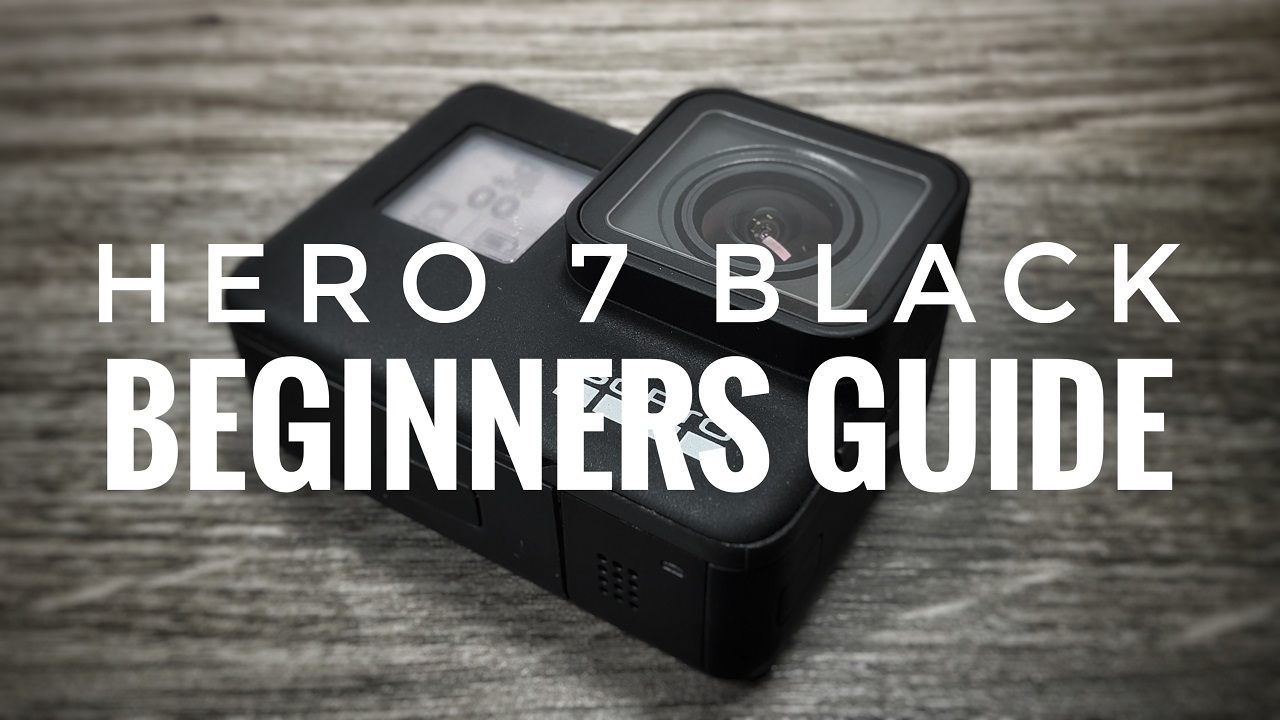 Every year when GoPro releases a new generation camera we always create a beginners guide to help those who are brand new and have or will be purchasing their very first GoPro. In September GoPro introduced the new GoPro Hero 7 Black and so we have created a newly updated beginners guide just for it. This beginners guide is created for those who have no experience and have never used a GoPro. In this beginners guide, we cover such topics including:
Unpacking your new GoPro Hero 7 Black.
How to mount your GoPro Hero 7 Black.
Install the battery in the Hero 7 Black.
How to charge the GoPro Hero 7 Black.
Best memory for the Hero 7 Black.
Powering on and setup of the Hero 7 Black.
Connecting the Hero 7 Black to the GoPro Quick app.
Shooting modes on the Hero 7 Black.
Menu tour of the Hero 7 Black.
Voice commands for the Hero 7 Black
How to use quick capture.
Essential gear for the GoPro Hero 7 Black.
This is part one in our beginners guide series for the Hero 7 Black. Part 2 will cover what to do next once you have filmed some great content. We will go over how to transfer your content to your smartphone or tablet so you can share it and even edit it for those who want to take their GoPro content a step further. We will also cover the GoPro app and GoPro Quik app in more detail.
Hero 7 Black: https://amzn.to/2Djgyis
Best Memory: https://amzn.to/2qmyLmX
Other GoPro Hero 7 Black gear to consider.
GoPro Shorty: https://amzn.to/2JuD885
GoPro Charger: https://amzn.to/2PuDaT5
Floating Hand Grip: https://amzn.to/2PBkLnx
GoPro Case: https://amzn.to/2qnej5x
Silicone Sleeve: https://amzn.to/2yKAVBh
Power Bank: https://amzn.to/2SzgzDD
GoPro Backpack: https://amzn.to/2qmRVZP
Extension Pole: https://amzn.to/2PxLtNL
Bike Mount: https://amzn.to/2EXcAxG