RavPower Updated 16750 mAh Power Bank Review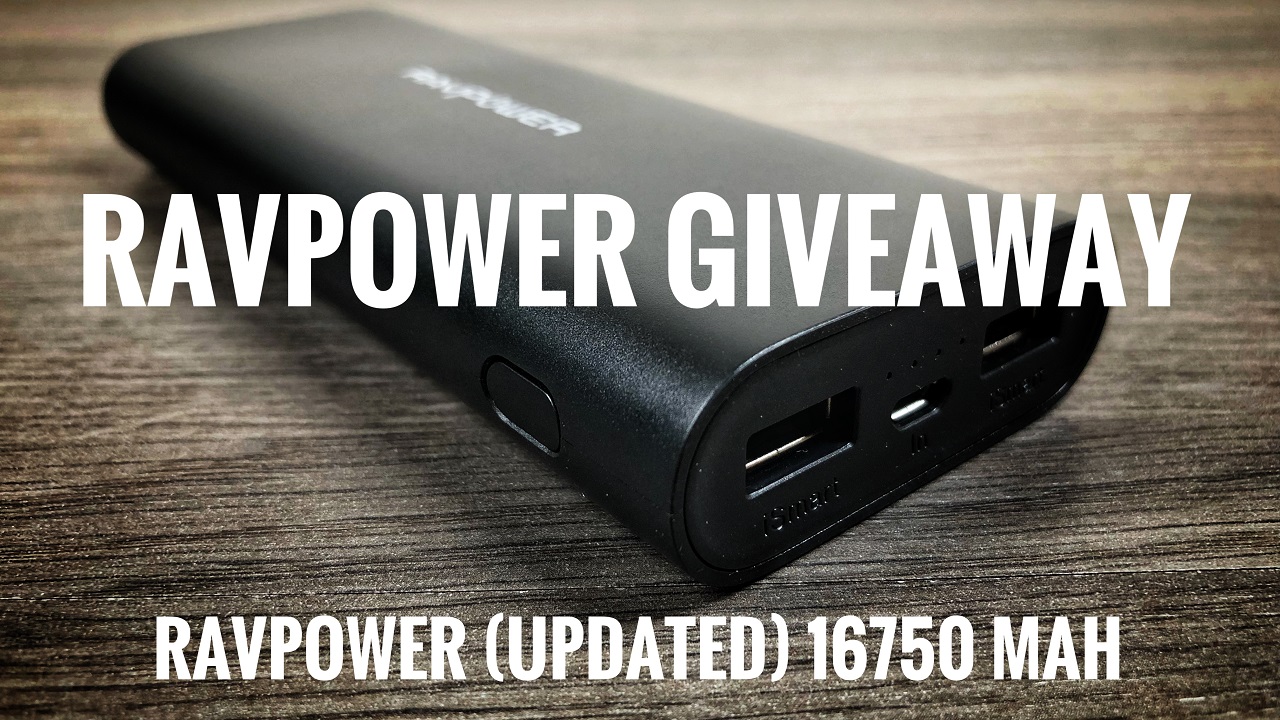 Spring is always a good time to go over your GoPro/Drone gear and get things ready for summer adventuring. A good power bank is an essential part of every GoPro camera bag. One of my favorite brands for power banks is RAVPower, they are dependable and have good solid performance. They have recently updated their 16750 mAh power bank with a fresh new simplistic look that is in line now with their current line up of power banks. Along with the new look, they have increased the input port from 1A to 2A which results in significantly faster re-charging of the power bank.
There is two output charging ports that can output at 2.4 A each allowing for quick charging of all your GoPro's and accessories such as gimbals and lights. Featuring updated iSmart technology allows for safe charging at all times for any device. The RAVPower 16750 mAh power bank is a nice size for portability on a camera bank. It has a small form factor but packs a lot of power to keep you shooting all day.
RavPower 16750 mAh (USA) https://amzn.to/2I8iR70
RavPower 16750 mAh (CAN) https://amzn.to/2I8S9uW

My 2019 Minimalist GoPro / Camera Travel & Adventuring Kit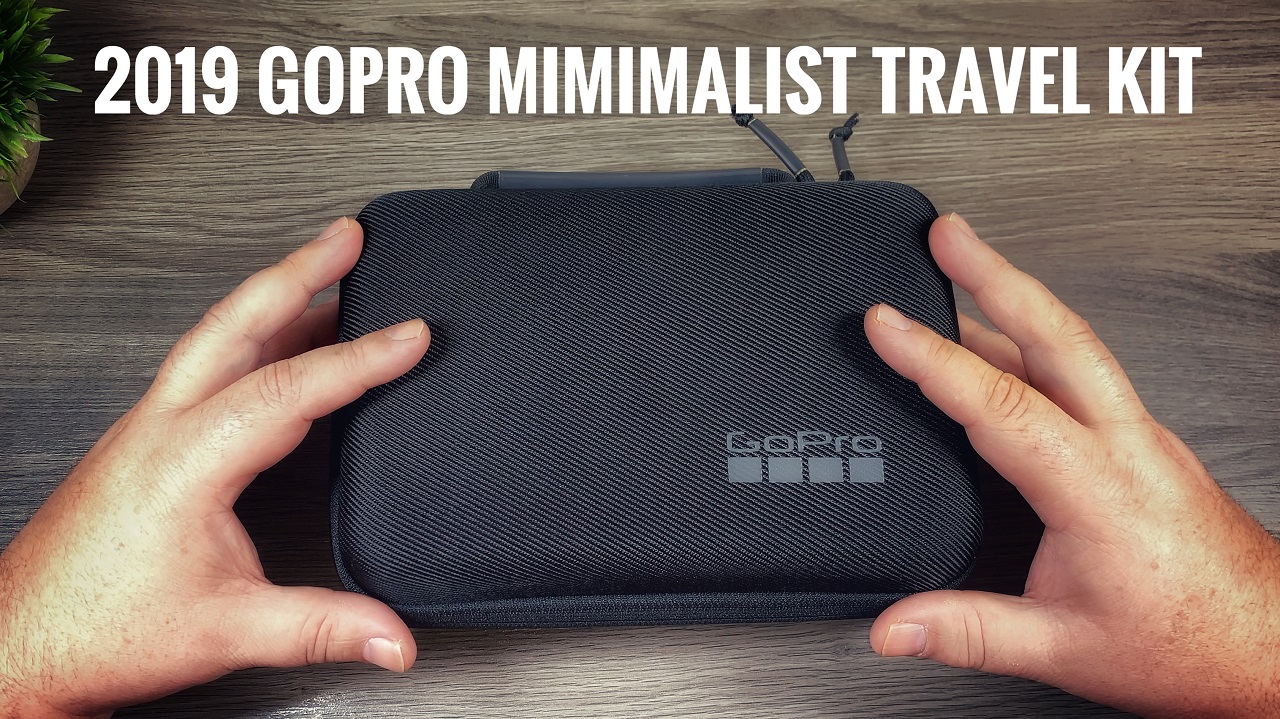 UGreen GoPro Power Bank & Charger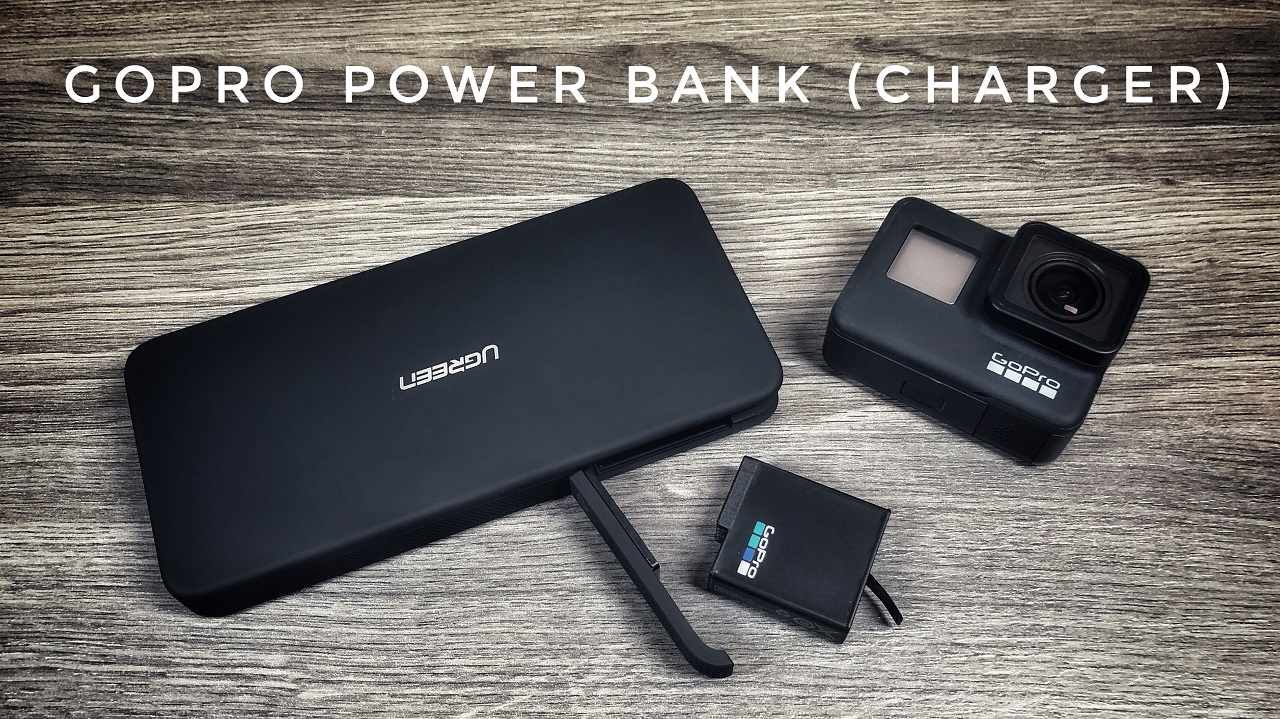 In this video review, we are taking a closer look at the UGreen GoPro power bank and charger. This power bank packs 10,000 mAh of power and can be used how any traditional power bank can be used. It has a USB-A port that can be used to charge any devices such as GoPro's, smartphone or any device that supports USB charging. It has a USB-C port that is input only for recharging the power bank. What makes this power bank shine is that it has a built-in GoPro charging bay which allows you to insert a GoPro battery and securely charge it even while on the move. This can be quite useful for those who are out adventuring and don't what to pack a lot of gear You can quickly recharge GoPro batteries without having to pack extra chargers or cables. This GoPro power bank is compatible with GoPro Hero 5 Black, Hero 6 Black and Hero 7 Black batteries. It also supports the batteries for the low-cost GoPro Hero that was released in the spring of 2018. You can charge 6 GoPro batteries on a single charge.
The unit has a black rubberized finish, It looks and feels durable. I can not attest to longevity as I have only been using it for about a month, but I will update this post if I have any issues with it over time. All in all a nice all in one GoPro charger and power bank. Definitely a nice addition to any GoPro camera bag.
UGreen Power Bank: https://amzn.to/2t4koVL